Make way for Rhino
Rhino, a Nepal Leather Craft brand, has become synonymous with high-quality leather products—and their journey has only just begun.

Beeju Maharjan/TKP
bookmark
Published at : March 1, 2021
Kathmandu
The several phones in Alisha Shah's office in Nepal Leather Craft's factory, in Maitidevi, keep ringing throughout the day. Most calls are from the marketing, branding and production team, and every now and then, a phone call is for her father Amit Shah, who founded the company more than 20 years ago.
In 2014, after completing her MBA, Alisha joined Nepal Leather Craft. Until that year, Nepal Leather Craft (NLC) manufactured and supplied leather products to leather goods wholesalers and retailers to dealers in Nepal and abroad. The company also took bulk corporate orders.
But when Shah joined NLC, she had one singular aim—to start a successful brand under NLC, a brand that's known for quality leather products, and that's how Rhino was born. The journey, she says, has been anything but easy, but given where Rhino is today, a brand that has become synonymous with leather products, she says the journey has been rewarding.
"For all these years, my father single-handedly shouldered all the responsibilities of the company, and it had always been my aim to join the family business as soon as I finished my studies and help my father expand the business," said Shah. "And one of the ways to do that I thought was by creating our leather product brand. My father decided to name the brand Rhino."
But when Shah joined the company and started working towards creating Rhino, she realised very soon that the journey ahead would be tough.
"I had identified certain areas at NLC that needed strengthening before we went ahead with creating Rhino. One of those areas was convincing our workers of our vision, and a few of the staff who had been with us for years were not very open to the idea of taking orders from me," said Shah. "For the first few months, I had many sleepless nights. My friends who I graduated along with were working at major organisations at plum posts and during my weaker moments I found myself doubting my ability in executing the vision."
But she persevered and gradually the situation improved and things started aligning, says Shah.
"To fund Rhino's operations, it was important that NLC had a steady cash inflow. I had identified that one of the ways to achieve that was by bagging as many corporate contracts as possible," said Shah. "During my early days at NLC, I spent a lot of time visiting corporate houses and showing them samples of our products. The hard work paid off and I was successful in significantly increasing our corporate clientele."
Another area Shah focused was on training Nepali women on the necessary skills that are required at the factory, where the pool of skilled workers was mostly made up of workers from India and Bangladesh.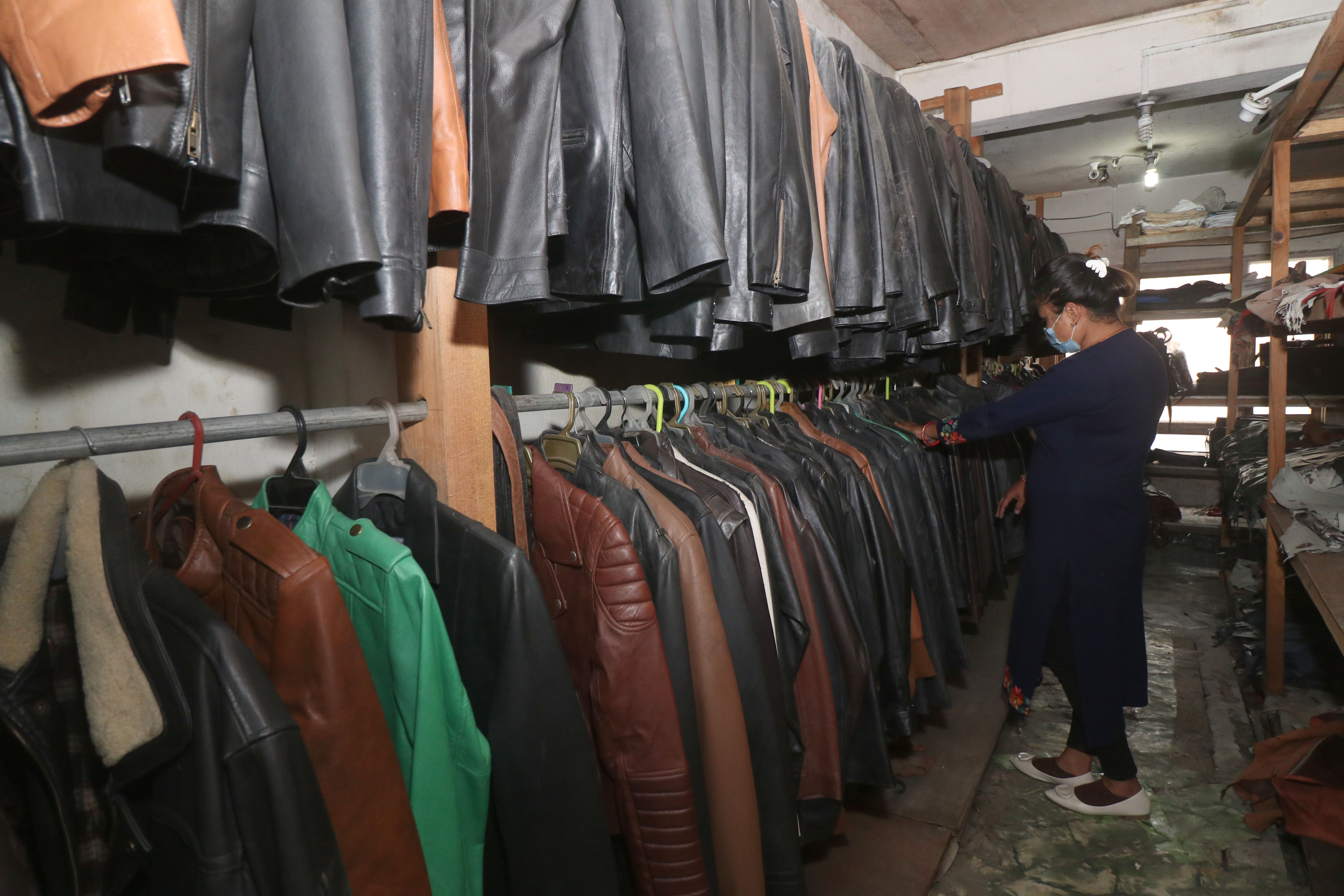 In 2014, when Rhino was launched, says Shah, there was a dearth of Nepal-made branded leather products.
"During those days, many were not even aware of the difference between leather and rexine or faux leather products. Since leather products cost significantly higher than faux leather, it was imperative that we first educate people on the difference between the two," said Shah. "Social media was something we focused heavily on. We were the first leather product brand at the time to rely so heavily on social media for promotion."
During Rhino's early days, says Shah, the brand's product portfolio was also very limited.
"Jackets made up the majority of the brand's offerings, and we had very limited designs," said Shah.
But as word about Rhino spread and more people got to know about the brand and business gained traction, Rhino expanded its product range.
"Now we have a much wider range of jacket designs. We also make belts, bags, caps, belts and men's wallets and women's purses. We have two showrooms—one in Maitidevi and another in Durbar Marg. We have come a long way since 2014," said Shah.
Another area that Rhino has earned a lot of appreciation from customers, says Shah, is the brand's customisation work.
"In 2014, customised leather products only made up 30 percent of overall sales. These days, 50 percent of our products are customised orders, and most of these custom orders are for jackets," said Shah.
According to Shah, custom leather jackets take seven days to make.
"But we have also completed customised leather jackets in a much shorter time frame for customers who need their jackets urgently. Of course that comes with a fee," said Shah.
Shah credits the brand's success to getting the basics right.
"We were aware that the local market is very price-sensitive, and from the get-go, we were very clear on two things—providing quality products at a reasonable price. This wouldn't have been possible without NLC. Since NLC has been in this business for over two decades, and in all those years, it has built a strong supply chain network. We only use quality raw materials, all of which are imported in large bulk directly from sources, this gives us a price advantage," said Shah. "Since we have our production unit that manufactures our entire product range we do not have to rely on any third-party producers. This gives us advantage on two fronts—quality control and cost."
Now the brand, says Shah, has set its sight on penetrating the international market, beginning with Australia, which is home to a large Nepali diaspora.
"Even though a retailer based in the US sells Rhino products there, Australia will be the first country we will have our very own showroom," said Shah. "We have completed most of the necessary paperwork and will very soon start operations in Australia."
But the journey, says Shah, has only just begun.
"We will be further expanding our product line up. We will soon be launching our very own leather shoes. We will also be very soon coming up with a one-of-a-kind interactive website which will make it very easy for customers to place orders for customised products online," said Shah. "The journey so far has been challenging but the kind of acceptance and appreciation Rhino has been able to get from people so far has been rewarding."
---
---