Lessons to take from the pandemic
As people continue to adjust to the new normal, the Post spoke to an academician, a medical professional and a social activist about what we can learn from the current crisis.


Shutterstock
bookmark
Published at : June 10, 2020
Updated at : June 11, 2020 08:48
Kathmandu
Ever since the first known case of Covid-19 was detected late last year, cases have gone on to increase across the world at an unimaginable speed, leaving even highly-advanced countries scrambling to contain the virus. In Nepal, the government in its attempt to bring the virus's spread under control imposed a nation-wide lockdown on March 24, which brought the country to a grinding halt. The lockdown has upended normal life and thrown the economy into a tailspin, rendering thousands unemployed.
From businesses, educational institutions to hospitals, there isn't a single sector that the virus hasn't affected. Also, the combination of protracted lockdown and the government's calamitous handling of the pandemic has caused outbreaks of protests across the country. As people continue to learn how to adjust to the new normal, we ask an academician, a medical professional and a social activist what the pandemic has made them realise about their respective fields.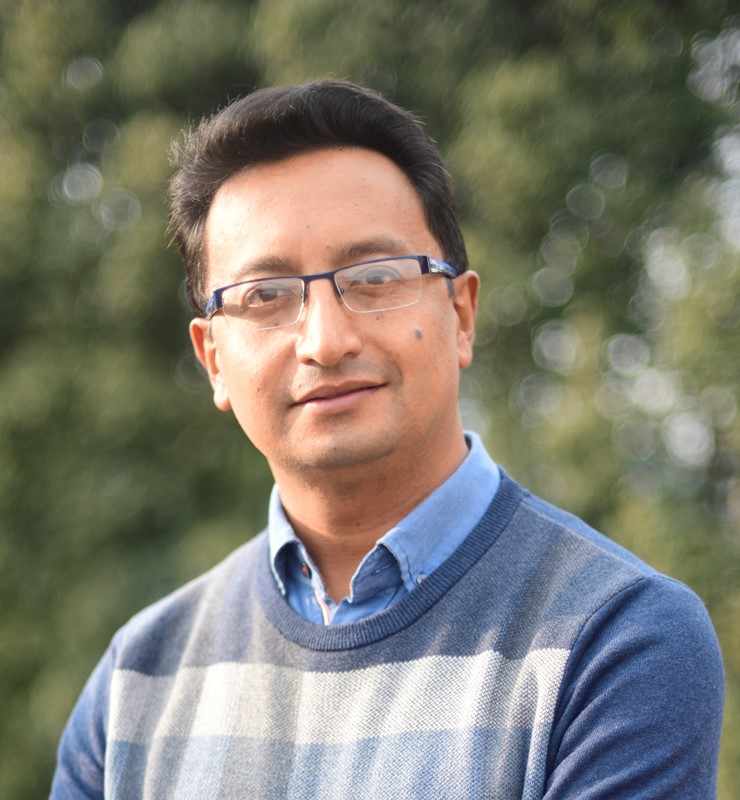 Photo Courtesy: Biraj M Karmacharya
Biraj M Karmacharya
Director of Public Health and Community Programs and Associate Professor at Department of Public Health at Kathmandu University School of Medical Sciences.
The country's preparation for Covid-19 has been inadequate, and there are still many challenges in terms of expanding testing, tracing and treating capacities. Dhulikhel Hospital, a Kathmandu University hospital, started its institutional Covid-preparedness plan early on. It has probably one of the best institutional preparedness in terms of triage and isolation facilities. From the very first day, it started working on ways to produce sanitisers, PPEs and other materials required. The key learning from our experience has been that institutions must start preparing based on what they have and what they can create rather than waiting for support to come.
On a personal level, the pandemic has made me realise the importance of humility. As a public health professional, especially as an epidemiologist, it was natural for me to feel that my field of work is the most critical in a world gripped with a pandemic. But during the past few months, in my pursuit to contribute professionally, I interacted with people from diverse backgrounds and those interactions have made me realise that if we are to deal with the pandemic effectively, it is imperative for people from all backgrounds to come together and collaborate. There should be no superiority or inferiority in it. From a community volunteer toiling on the ground to the topmost policy-makers at the central government, we all have equally important and indispensable roles to play.
Innovation is another area that we need to focus strongly on. The knowledge we have from our fields are generally limited to academic or research experience. However, life presents us with complex problems and not just textbook scenarios. The necessity to innovate in our own fields is fundamental to success.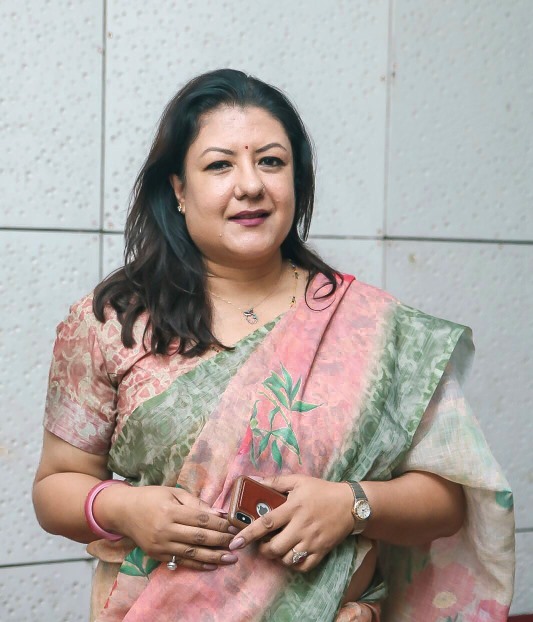 Photo Courtesy: Rachana Thapa
Rachana Thapa
Director of Academics, Silver Mountain School of Hotel Management.
This lockdown has been quite an eye-opener and a self-introspective time for us. I have always believed that it is not possible for an education institution to have a corporate culture because it needs a more humane approach. The past few months have proven just that: education is not limited to running a programme and finishing a curriculum, but it is about facing all challenges head-on.
When the lockdown was introduced, we made sure that our staff members were secure, safe, and mentally motivated to work forward. Since our students are spread all over the country, we started brainstorming ways that would allow them to continue their learning with virtual learning. Effectively accomplishing it was one humongous task, as it was something that had never been done in a full-fledged way in Nepal. But we took it as a challenge and started to train our teachers to teach on online platforms, gather all required resources and facilities to continue to offer our students the services they need.
The importance of having a robust infrastructure to allow online learning is one of the biggest lessons for education institutions. In a country like Nepal, where online education has never been an area of focus, Covid-19 has presented educational institutions with a huge challenge. Now, all stakeholders must work collectively to ensure online learning is possible across the country. This period has made us realise that technology and investment in blended learning is the need of the day, and we, as an organisation, would be investing and re-focusing our resources duly.
However, no matter the intention of organisations, if the government does not give us concrete guidelines, it is very difficult to translate our intentions into actions or effectively plan anything. If we had decisive directives from the government, this journey would have been much easier and clearer.
It is also necessary to have a detailed crisis management programme in our curriculum, and we also need to re-introduce classes that focus on human values, physical and mental well-being and healthy lifestyle approaches.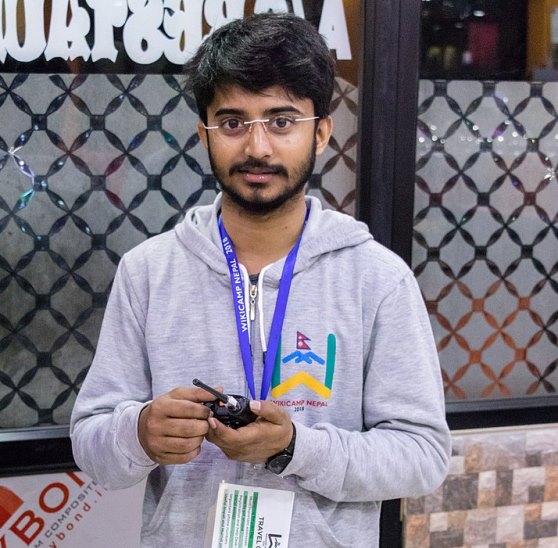 Photo Courtesy: Sanjog Dev
Sanjog Dev
Social Activist
As individuals, we think of our future, set goals and work towards achieving those goals. The same applies to countries. Leaders of countries draw out a future (populist or realist) for their countries, take their citizens into confidence and work towards achieving that future. Unfortunately, in the case of our country, when Covid-19 hit us, the government's relationship with the public, which was already frayed, worsened due to the government's inept handling of the pandemic.
The virus's proliferation has been brutal on almost every aspect of our country—the economy is in shambles and thousands have been rendered jobless. For many, the pandemic has exposed a system that has been rigged with problems. The general public's mood is seeking for a change, and people have seriously started asking questions on the leadership's effectiveness when it comes to adapting to crises such as the one we are dealing with. I think the time for change is ripe, and the country's youth must step forward and embrace the responsibility.
Having travelled extensively across the country for the past eight years, I believe I am well aware of the wide spectrum of challenges plaguing the country. I think the solution is simple, the right people in the right place. To do that, the youth of this country has a critical role to play. We need to talk to local communities and learn from them who they think is the right person to lead them, and then we do everything we can to promote that person.
If the country is to progress from where it is, there is no option but for the youth to be actively involved and committed in the social and political sphere. With commitment comes competence, which then gives them the confidence to lead and the power to bring change. Youths have power, which they need to systematically concentrate and work towards a visible change. What they will need to keep in mind is that their vision should appeal to the people. The time is now. The prolonged public frustration can be harnessed towards a change that this country really needs.
---
---