Meet the torchbearers for transgender rights in Nepal
On the occasion of Transgender Day of Visibility, the Post celebrates some influential transgender individuals.

bookmark
Published at : March 31, 2020
Updated at : March 31, 2020 17:29
Kathmandu
Demanding equal rights for the queer community, breaking the glamour world's glass ceiling and creating safe spaces for people irrespective of their gender and sexuality, Nepali transgender women have been creating history in all spheres of life.
Nepal, seen as one of the most progressive countries in South Asia, acknowledged the rights of queer individuals and passed a verdict in 2007 which provided an option for the transgender community to put 'others' in the gender option. However, the queer community believes that this provision limits individuals to certain criteria rather than acknowledging them on a spectrum and demands for the right to choose one's gender identity on the basis of self-identification.
In the past few years, the safety of transgender women has been uncertain, with news of transwomen being murdered surfacing in the Capital and beyond. Despite the progressive laws in place, many transwomen are driven to sex works due to existing discriminatory hiring practices that do not give them any other option of work.
However, fighting odds propagated by society, as well as the state in some cases, a few transgender women are making their names in various fields. For this year's International Transgender Day of Visibility, the Post celebrates some of those changemakers.
Rukshana Kapali
Activist/Writer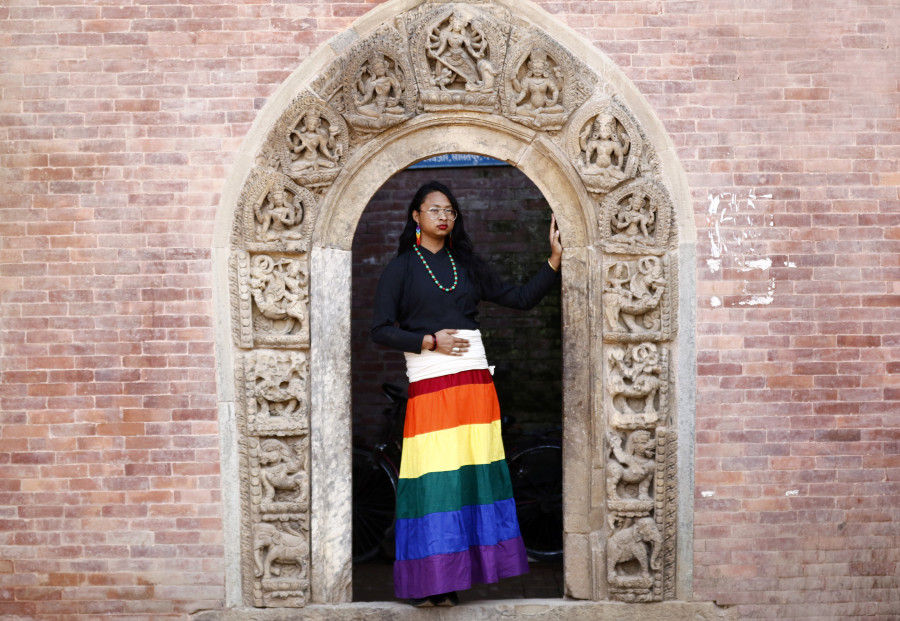 Post file Photos
In June last year, Maitighar Mandala was filled with cheerful faces, teary eyes, and welcoming positive energy. The country was witnessing the first-ever pride parade on Pride Month and this was possible due to activist and blogger Rukshana Kapali's efforts, who was one of the organisers of the event.
Young, vibrant, and vocal, 20-year-old Kapali represents the current generation of queer activists who are demanding change from political to policy level and from social to community level for equal rights and opportunities.
Affiliated to various national and international organisations, like Body and Data, Queer Youth Group and Youth Voices Count, Kapali believes that words play a significant role in shaping the queer movement, and that is what her activism has all been about. Her love for writing began from the school days she says. "I used to vent out my anger on social media if someone bullied me during my school days," says Kapali.
Till date, she has published numerous handbooks and dictionaries to lay out a comprehensive understanding of queer issues. "When you write something, the knowledge gets documented. This increases the chance of knowledge reaching out to more people and will have a powerful impact," says Kapali, who has written her books in both Nepali and Nepal Bhasa.
However, the journey hasn't been easy for her, as there are many legal, political and social prejudices that she has had to face on a regular basis. But this hasn't stopped her determination of bringing forward discussions for an inclusive society where queer individuals are granted equal rights. "There's this hope that things will change which pushes me constantly even if I am facing difficult situations," says Kapali.
Pinky Gurung
President of Blue Diamond Society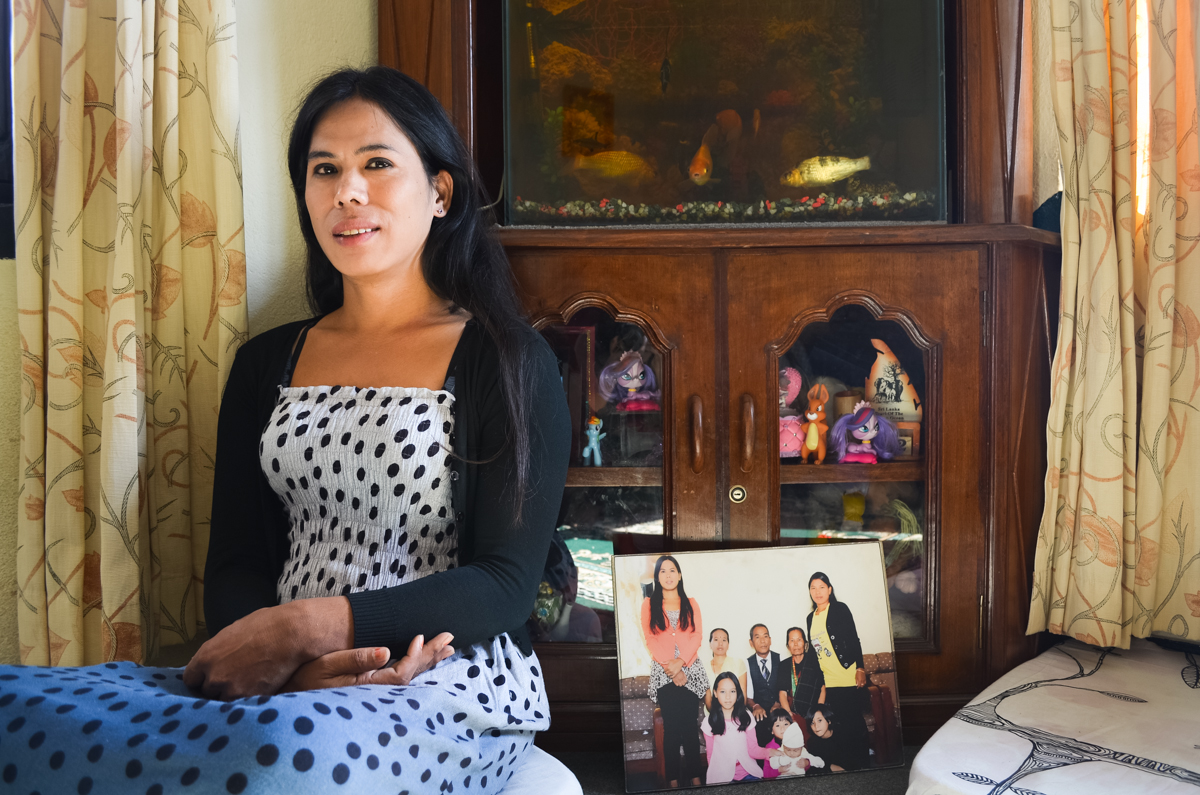 Photo Courtesy: Global Press Journal
Before even forming Blue Diamond Society, one of the country's earliest LGBT rights organisations, formed in 2001, Pinkey Gurung was involved in the advocacy of the rights of the gender and sexual minorities. "We [transgender and gay individuals] used to meet at Ratnpark where we openly expressed our feelings and problems with each other. We felt safe and found solace in each other's company as we could relate to various problems we all were going through," says Gurung.
Then in 2001, Gurung, along with Sunil Babu Pant, a social activist/politician, and other people decided to form an official organisation so they could advocate for equal rights for queer individuals like them, and thus Blue Diamond Society was formed.
"It gives me happiness if I can contribute something for the queer people who are in need of help," says Gurung, who has devoted more than 20 years of her life to the movement. But she acknowledges that the path to equal rights for the queer community is long and difficult. "We are currently working on the inclusion of LGBTIQ people in the state's census. This will help us get comprehensive data that can be used at various state levels to ensure inclusive participation of sexual and gender minorities by granting reservations," says Gurung.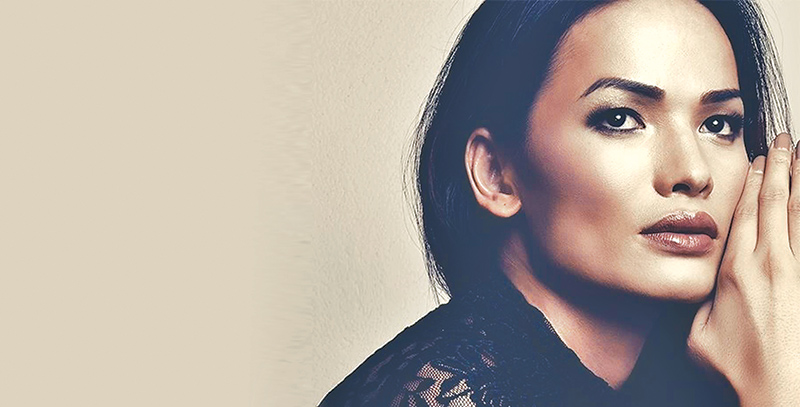 Photo Courtesy: Anjali Lama
When Anjali Lama walked on the runway of Lakme Fashion Week, she was not only flaunting her supermodel persona, she was also making history—for being the first trans model to take the catwalk of such a prestigious fashion show.
The face of international brands like Puma, Levis and Calvin Klein, and winner of many awards facilitated by fashion magazines like Vogue, Grazia, and GQ, Lama is an unstoppable force, breaking all stereotypes and prejudices.
Her trajectory, however, is like that of many transgender individuals—rejections were thrown at her at every step of her life because of her sexual identity. This did not stop Lama from achieving her dream of becoming a model, however, because, in just two years of her starting her career in the Indian modeling industry, Lama has achieved feats that takes others much longer to achieve.
For Lama, even if the cycle of rejections hasn't stopped, she embraces it with full resilience. "The rejections that I face because of identity is a learning lesson for me. I never let the prejudices affect my confidence and determination," says Lama.
Bhumika Shrestha
Activist/Writer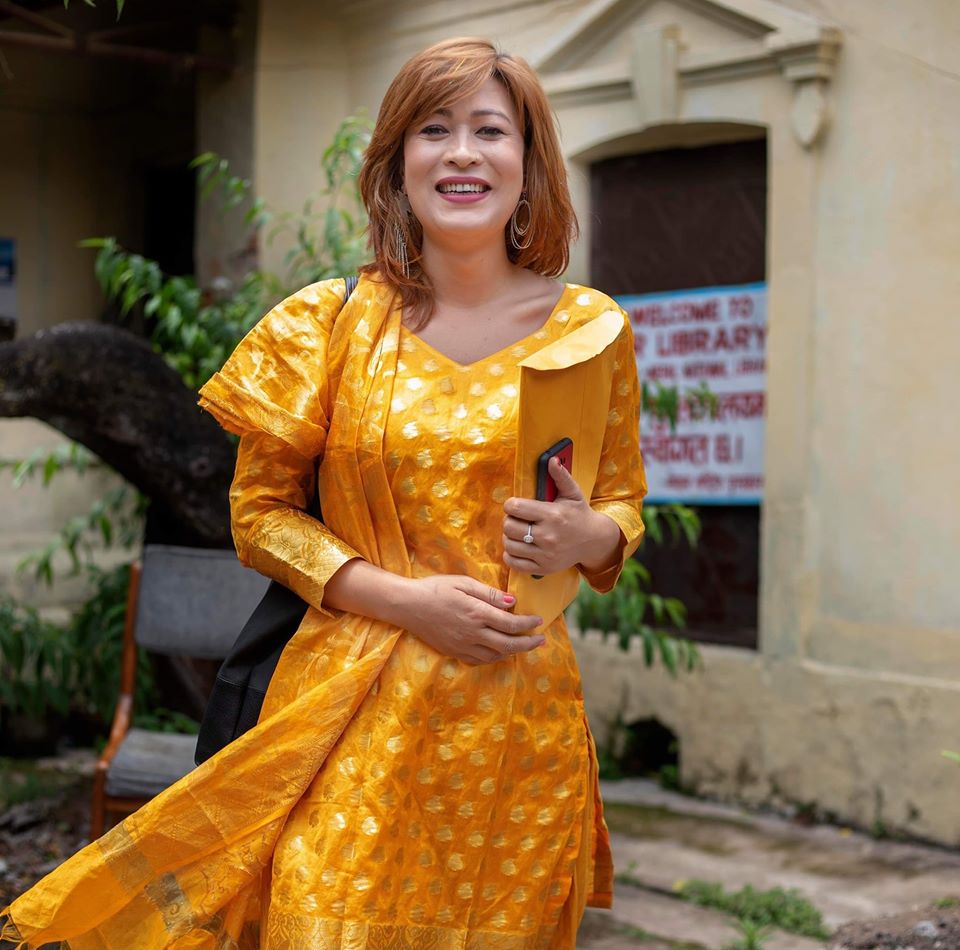 Photo Courtesy: Bhumika Shrestha
In January 2019, when activist Bhumi Shrestha published her autobiography, Bhumika: Tesro Linga ko Aatma Katha, she didn't know she was creating history. Not only was she the first-ever transgender to travel abroad on an 'other' category passport, she was also one of the first-ever transgender women to chronicle her life story in a book.
However, it wasn't easy for her to pen her struggles on paper, she says. "It took almost three years for me to write the book, as it was emotionally challenging to relive each and every struggle I went through," says Shrestha.
But Shrestha, who has also acted in feature films Highway and Kanchi, knew how 'sensitive' representation would open up possibilities for transgender people to become more accepted in society. That was what motivated her to write the book, she says.
"We always have stereotypically presented transgender people in the mainstream media. If they are represented sensitively rather than using them as a comic character, more people can empathise with them. Media plays an important role in shaping our understanding," says Shrestha, who's currently working with Blue Diamond Society for the protection of the rights of children who identify as queer.
Meghna Lama
Business person/ Restaurateur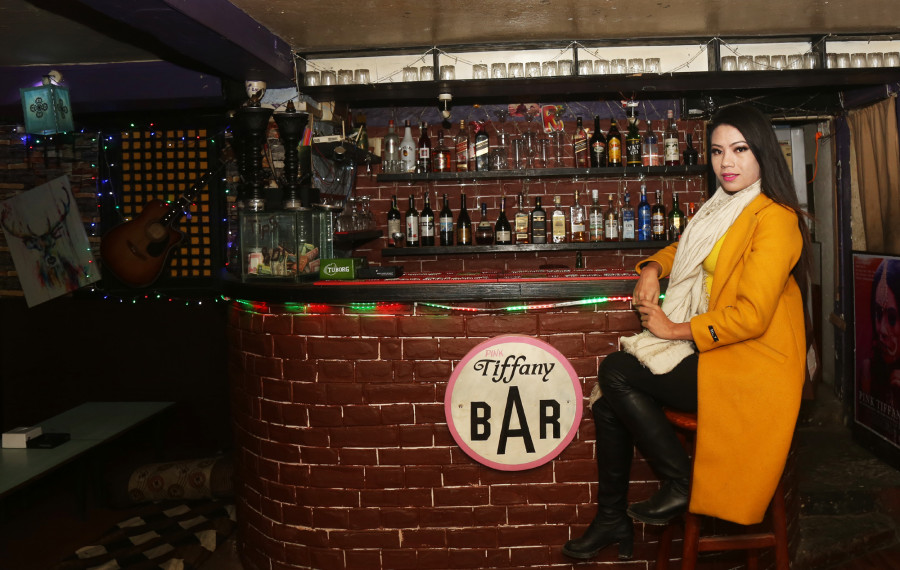 Post file Photos
For cisgender heterosexual individuals, Pink Tiffany Restaurant may be like any other restaurant in the Capital. However, this eatery holds a special place for queer individuals, as it's a space where they can feel secure and always welcome. And all of this credit goes to activist and model Meghna Lama, the owner of the Pink Tiffany, Kathmandu's first openly LGBTIQ-friendly restaurant and bar.
The bar, in Thamel, is a small but cosy restaurant that Meghna started in 2015, with a motive to create a space where people could enjoy and celebrate without fear of judgment.
From drag shows to cultural events, through Pink Tiffany, Meghna hasn't only created a public sphere for queer people to feel secure and enjoy their time with friends but has also employed members from the LGBTIQ community.
"We welcome people irrespective of their gender and sexuality and provide a secure place for people who aren't accepted by their families or in some cases, even by themselves," says Lama. "I'm usually around here to provide counseling and openly talk about such issues."
---
---