XUV300: The new standard for compact SUVs
It gets segment-first features like three smart-steering modes, four-disc brakes and dual-zone air conditioning.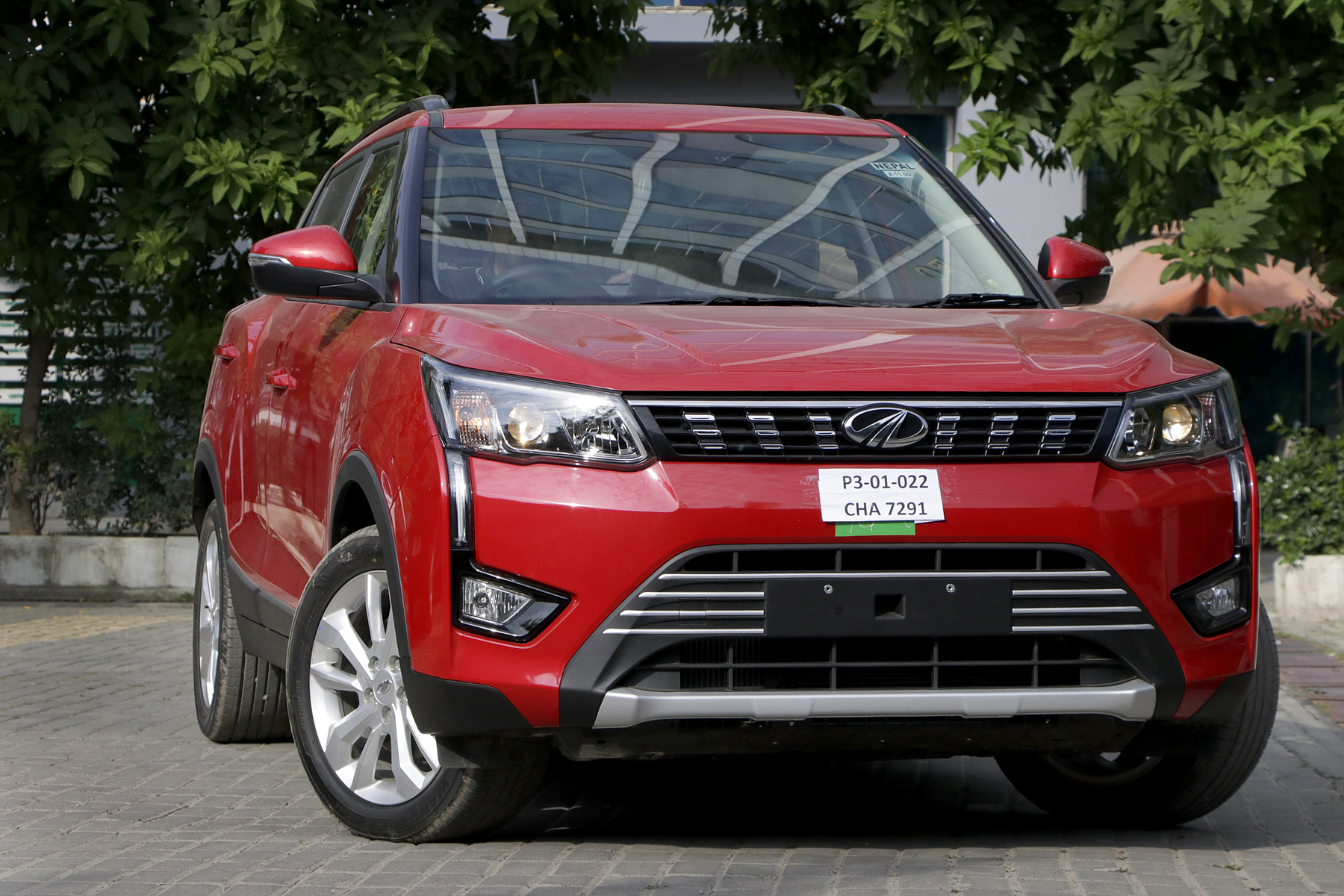 All photos by Anish Regmi/TKP
Published at : October 23, 2019
Updated at : October 23, 2019 09:17
Form and function, the W8 diesel variant of XUV300 packs a punch. The driveability it offers is both impressive and exhilarating. There is currently no match for this sub-four metre SUV from Mahindra and it is bound to stand out from the competition in what is the fastest-growing segment in the market.

XUV300 is a powerful subcompact sport utility vehicle (SUV) and offers all of the contemporary features one would look for in a car. Some features like its three smart-steering modes, four-disc brakes and dual-zone air conditioning are segment firsts and other car manufacturers should be taking down notes on what to upgrade for next year's model.
One glance at the XUV300 and you know it means business. From its chrome grille to projector headlights and fog lights, the compact SUV oozes masculinity. The flattened rear is sporty and complemented well with beautiful LED tail lights. On top, roof rails and a rich dual coloured body paint give the car a premium look.
The XUV300 gives off a vibe that it can be driven anywhere, roads or no roads.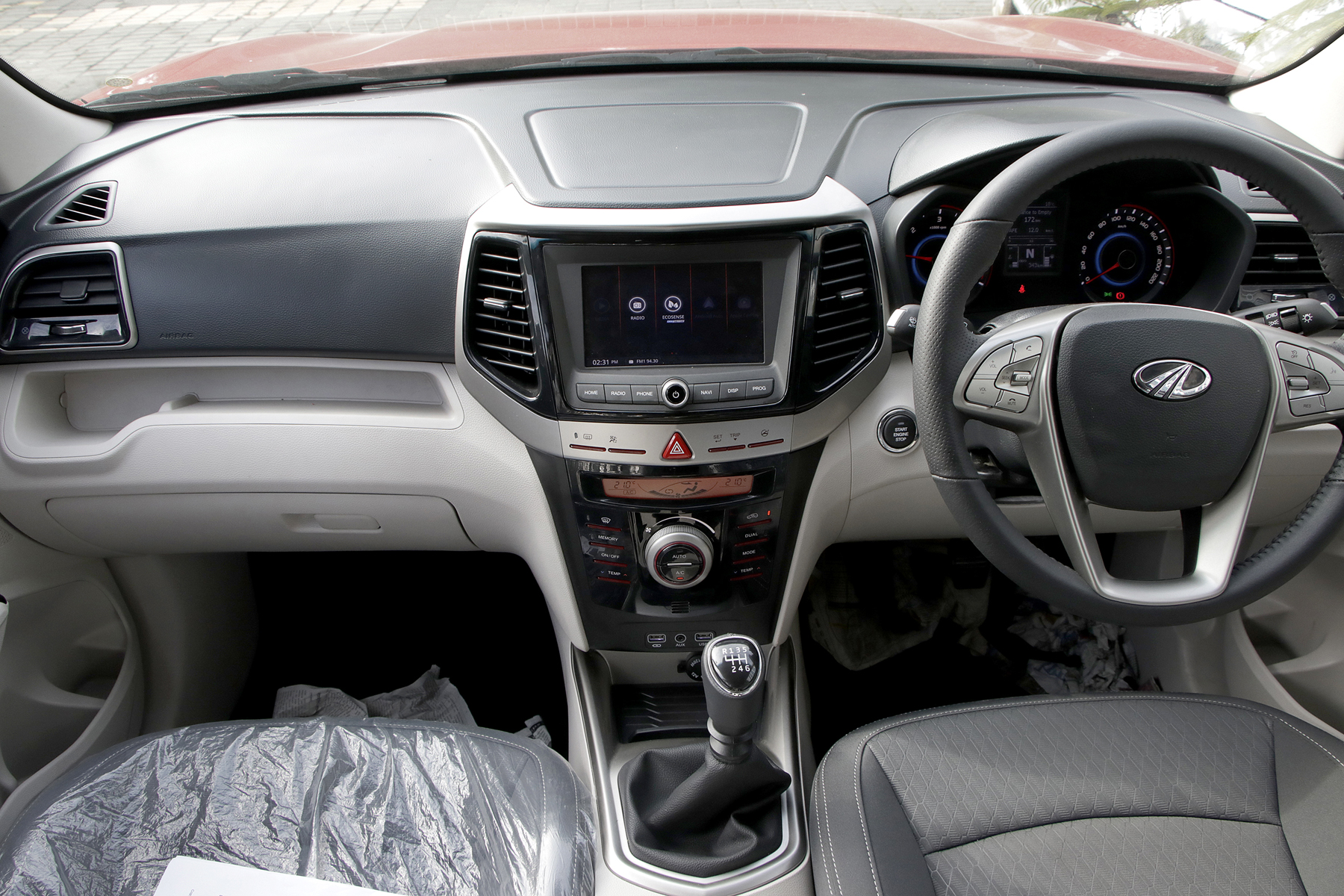 The sleek touchscreen infotainment system comes with GPS navigation and supports both Apple Carplay and Android Auto.
It's three smart-steering modes -- comfort, normal and sport -- offer an entirely different perspective and mechanism on tackling the roads of Kathmandu because driving modes in other cars so far have only focused on the throttle. The car is responsive and handles superbly, gliding over potholes and unruly speed breakers with ease. The diesel engine roars as you put the pedal to the metal, which is no surprise considering the XUV300 offers the best in segment torque at 300Nm.
You'd wish it roared a little less though because the engine noise is loud, even with all the windows up but the car does live up to its tagline -- Set the roads on fire.
The interior, however, may be open for debate.
If the overall dual-tone matte finish and comfortable seats soothe your eyes and back, you will snap back into reality after looking at the central console and cup holders, which look more appropriate for keys, candies and gum.
It feels out of place when you see a sleek touchscreen infotainment system (100 points to the display-off feature) which comes with GPS navigation and supports both Apple Carplay and Android Auto. Mahindra could have integrated the first row of 'Home, Radio, Phone, Navi, Disp and Prog' buttons into the touchscreen itself to declutter the central console, as have other car manufacturers.
Likewise, the ergonomically sound driver's armrest with storage space below it along with headrests on the front and back seats should make up for the complete lack of legroom when the foot is off the clutch and when taller people take the second row.
For a subcompact SUV, the XUV300's boot space may disappoint some drivers but there's a trick: fold the second-row seats and in goes your mountain bikes, camping gear, stroller and luggage for a weekend trip.
Pricing for the XUV300 starts at Rs39.75 lakh (petrol W4 variant).
---