A beginner's guide to tea-pairing
Getting the combination right can do wonders to your taste buds but incompatible pairing may overshadow the taste of the lighter counterpart.

Post Photo
bookmark
Published at : March 19, 2020
Updated at : March 20, 2020 08:57
The late afternoon tea time has always been an intrinsic part of Nepali households. For most families, the afternoon tea has to be accompanied by snacks to keep them ticking until dinner. But with a variety of teas being introduced in Nepali kitchens of late, one has to look at the snacks that complement the type of tea being had.
With tea time comprising a variety of teas outside the good old CTC, it'll do avid tea drinkers some good to learn the art of balancing the flavour of the tea and the accompaniment.
Getting the combination right can do wonders to your taste buds but incompatible pairing, for instance: strong malty tea with a light dish or white tea with jovial food such as red meat; may overshadow the taste of the lighter counterpart.
While it depends on the individual preference, the popular ones among younger guests are teas with flavours, says Dorje from Tings Tea in Lazimpat. "Our green tea with grapefruit and our Tings Herbal are the most in demand," he says.

White tea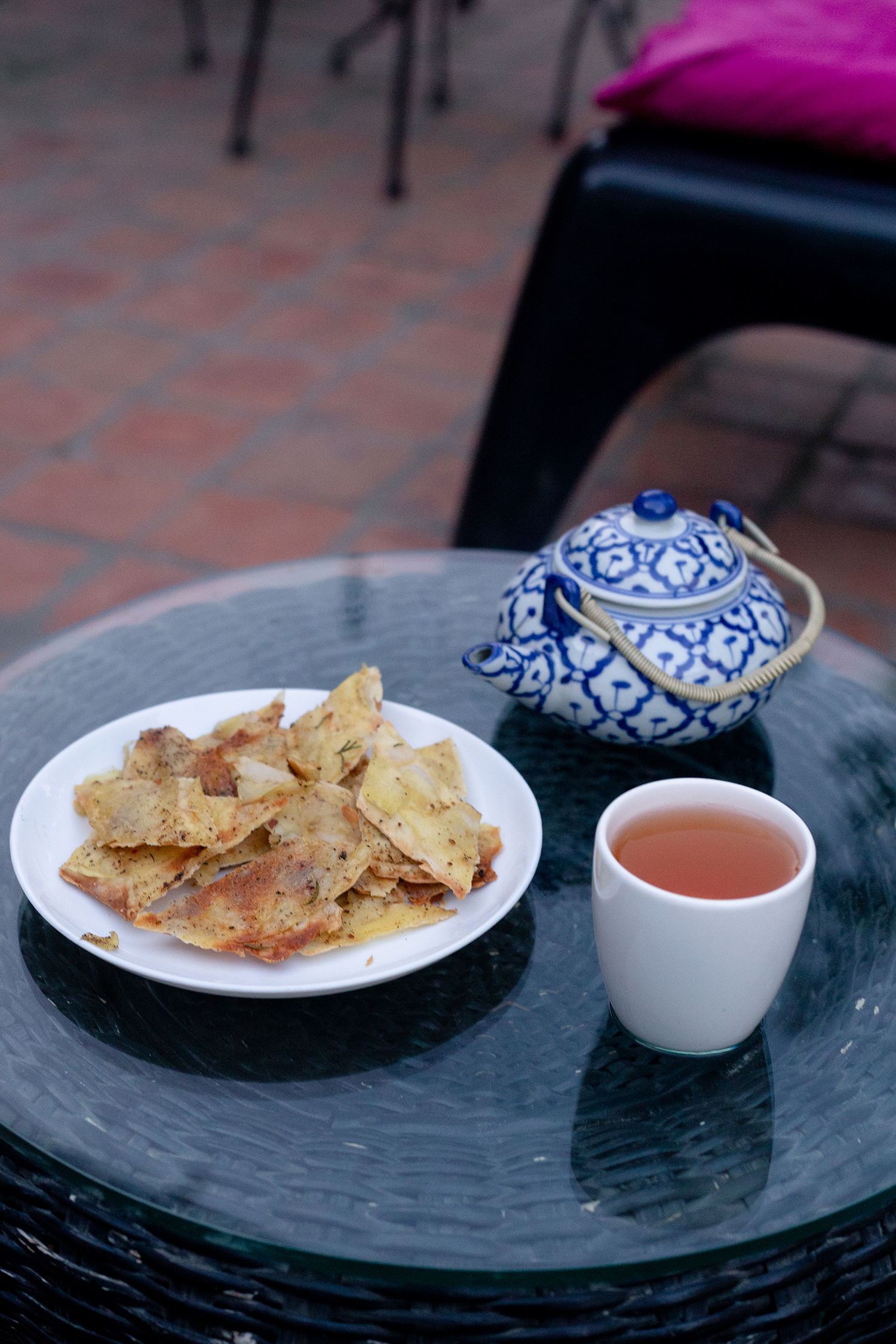 Hritik Shrestha/TKP
"White tea has a very smooth, raw taste," says Dharma Raj from Tea Fresho in Thamel, "Made from only the buds of Camellia sinensis; minimally processed as the hairy buds are only dried and not oxidised as black or green teas are."

Unlike other tea types that are made from tea leaves, white tea is made from (tea) leaf buds exclusively. "There are very few top buds compared to the rest of the tea plant. So they are rarer and require much more attention, and are much more expensive as the demand outstrips the supply," says Dorje.
Dharma Raj says, "Because they taste so delicate and fresh, pairing light food such as salad without heavy dressing and light breakfast is recommended."
However, for Dorje, the best way to savour the flavour of the white tea is to drink it without accompaniments. "The white tea is so delicate in flavour that it should be drunk on its own." But if one is absolutely ravenous then Dorje suggests, you pair it with a brownie cake.
To prepare white tea, add a tablespoon of loose leaves in one-eighth of a litre of hot water and steep in for three minutes.
Black tea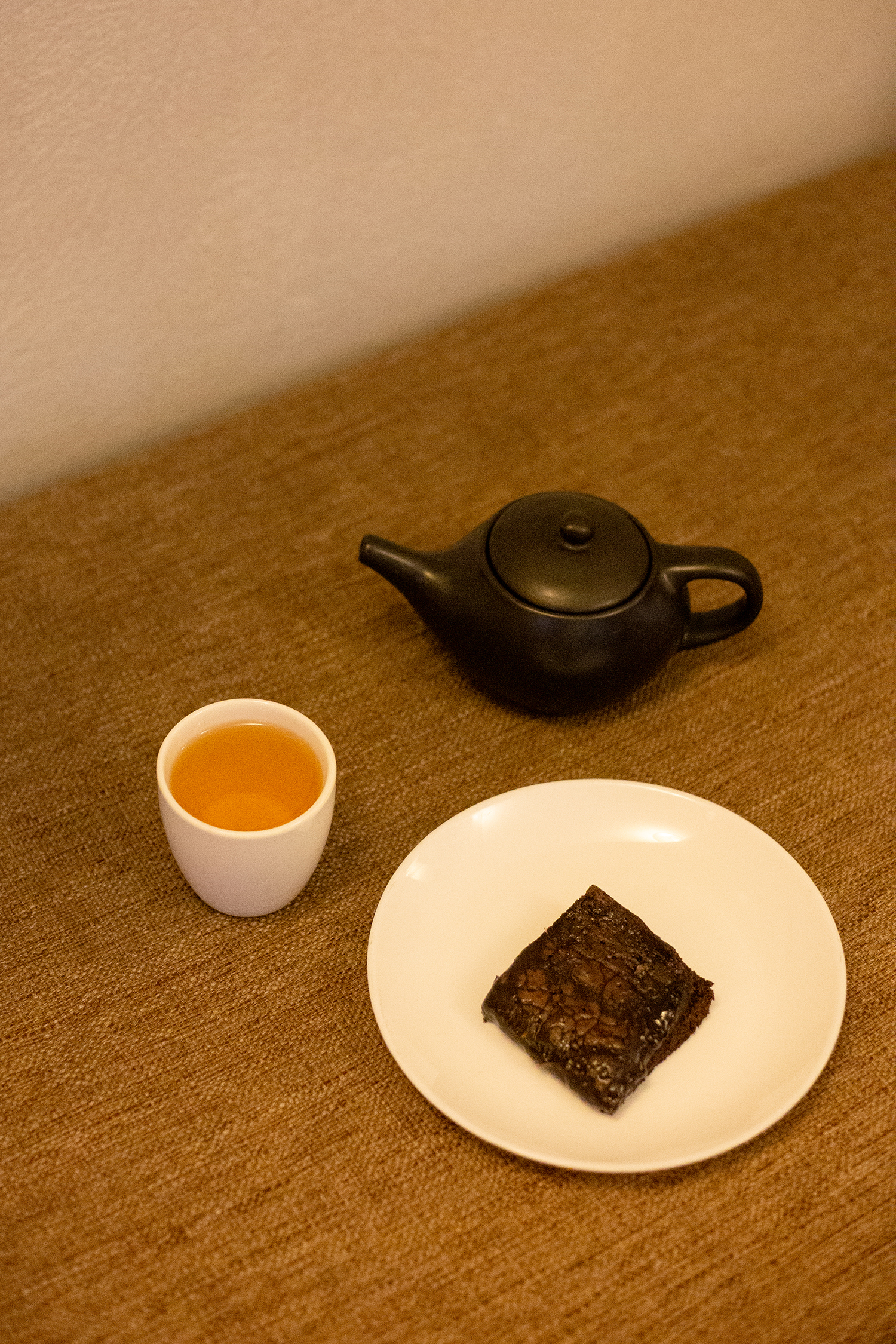 Hritik Shrestha/TKP
Black tea is a safe choice and is compatible with almost all palates. "Black tea is fermented, processed and fully oxidised which gives it its dark colour and bold flavour," says Dharma Raj. "It can be served with food tasting equally strong in flavour. So loose leaf black tea can easily complement jovial food such as red meat and pasta dishes or (dark) chocolates."

Often described as bold, black tea can also have fruity and floral taste depending on the added ingredients. The tannins present in green tea is also present in black tea which helps in digestion.
"Our Earl Grey is strong and perfect with our breakfast or homemade bread, eggs et cetera," says Dorje. "For breakfast, a healthy combination is the Himalayan Soft Green with our fruit salad and curd."
To prepare orthodox black tea, simply put loose leaves in a hot or nearly boiling water and steep for 2-6 minutes.
Oolong tea
Hritik Shrestha/TKP
"We can say oolong tea is somewhere between black and green teas," says Dharma Raj. "As you sip it, you will taste black tea's robust flavour but also the mildly organic taste of green tea."

A good tea that goes well with most food is the Himalayan Gold and the Himalayan Oolong, says Dorje, they are both tasty, not sweet and overpowering, so a cup of oolong complements salads, sandwiches, pizzas and Asian dishes like summer rolls and chicken satays.
Unlike black tea, oolong isn't completely oxidised; it isn't just pan-fried and dried like green tea either so it is only partially oxidised. Hence, the in-between flavour. Since it has notes of both green and black teas, you can pair any food that goes with either of them.
To prepare oolong tea, put the tea leaves directly into the teapot. Fill the pot with hot water, and wait for 30 seconds before pouring the liquid into a teacup.
Green tea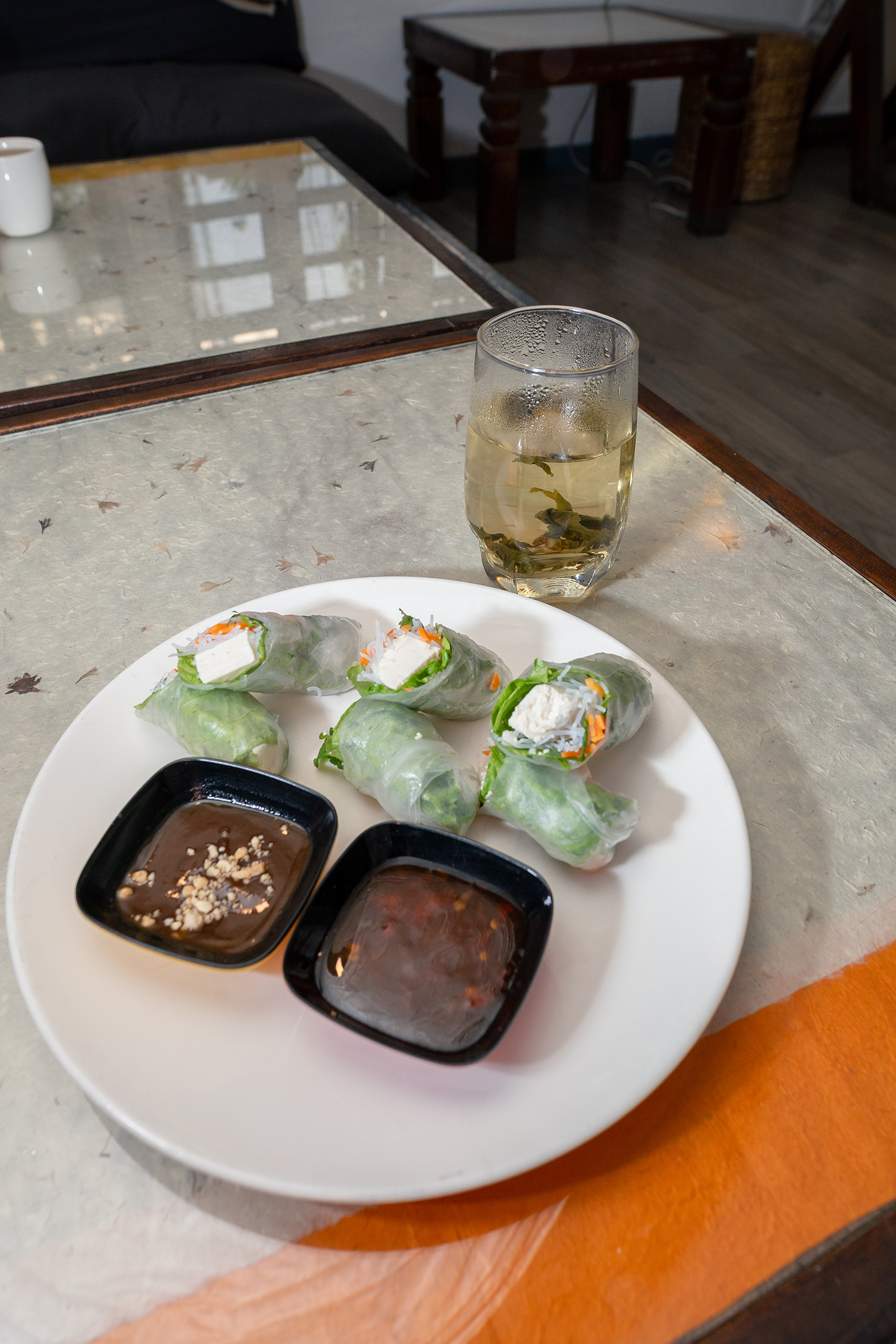 Hritik Shrestha/TKP
Green tea is the most popular tea after CTC in Nepal. Unlike black tea, green tea is unprocessed and pan-fried and therefore, retains its colour. "It has a naturally organic, grassy flavour. So it goes perfect with vegetarian food but it also complements seafood," says Dharma. "But since it also has a smoky note pairing it with foods with smoky flavours such as barbeques is recommended."

Green tea is also consumed for the health benefits it provides. "Our body has its own way of cleaning its junk but what green tea does is boost our system's ability to detoxify," he says, "The earthy taste of green tea can overwhelm the taste of light meals but they clear the layer of grease in rich food so you can savour the next bite as much as the first one."
To prepare the perfect cup of green tea, add a tablespoon of green tea leaves to boiling water. Turn off the heat and let it sit for a minute. Pour the tea into a cup, add honey to taste and give it a swirl.
---
---