A sweet escape
Asmi Shrestha bakes her boyfriend a healthy vegan cake.

Royal Raj Manandhar/TKP
bookmark
Published at : February 20, 2020
Updated at : February 21, 2020 10:58
Kathmandu
Out of all the food in the world, cakes are closest to happiness. I was pretty sure it was momo but after spending a day baking a cake with Asmi Shrestha, I most definitely am #teamcake.
The slow process of measuring, sifting, and stirring; waiting as the dough rises in the oven while the kitchen fills with buttery aroma is what heaven must smell like, believes Asmi.
The Post decided to join Asmi to get the hands dirty, to help her bake her favourite vegan cake. The former Miss Nepal, who went down the vegan road two years ago, was visibly excited to bake for her boyfriend, Sanam Puri.
Vegan lifestyle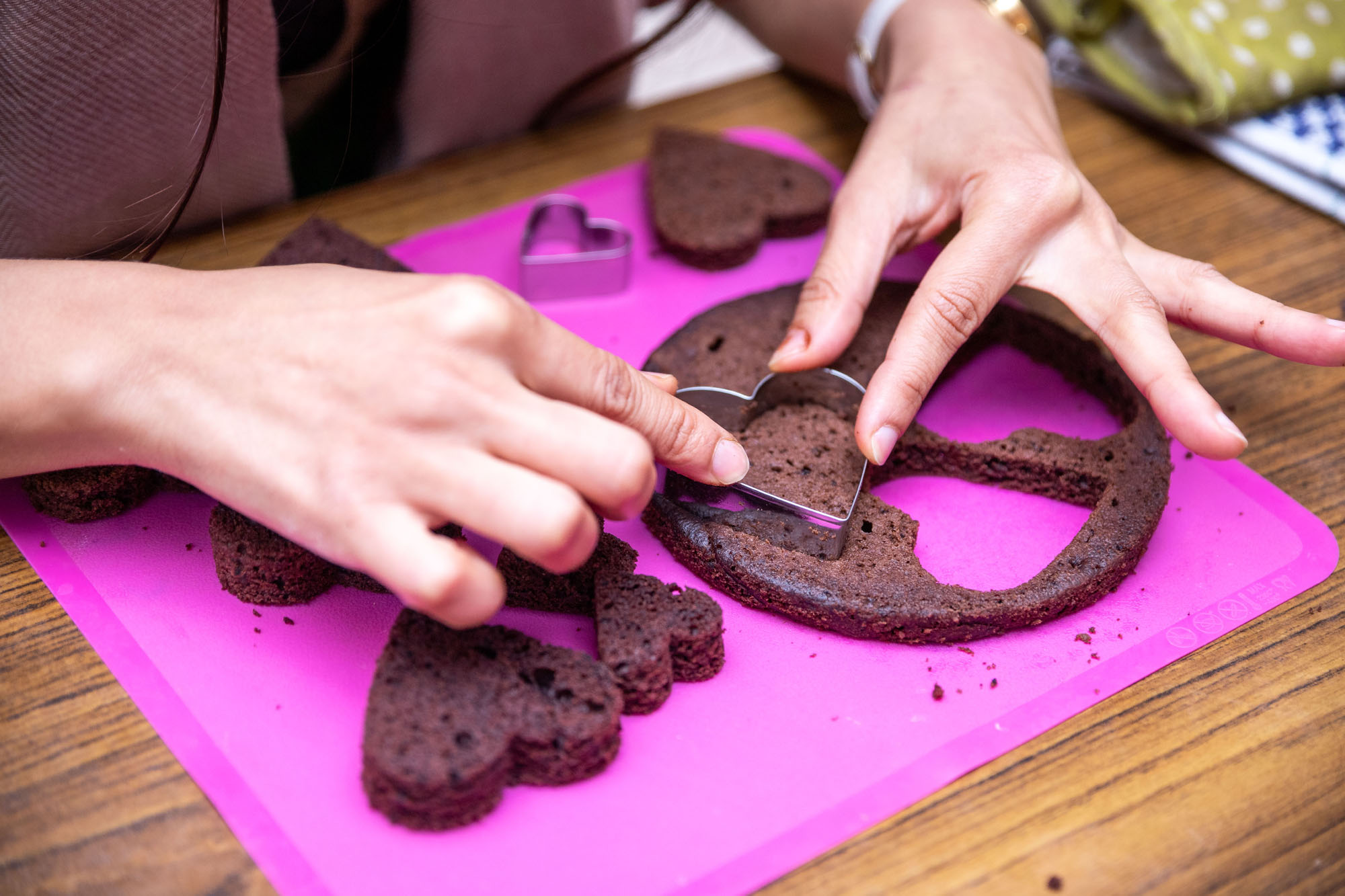 Royal Raj Manandhar/TKP
A vegan for a while now, Asmi says she has always strived to live a "clean" life.
"I believe we don't have to harm other organisms for our own subsistence," she said. She; however, often wondered how to completely get off non-vegetarian food since it's a difficult habit to break especially for a meat-loving Newar. "Then in January 2018, my boyfriend and I spent a week trying vegan food in restaurants across the valley. There were hardly any compromises in taste and with a number of healthy vegan options restaurants in Kathmandu serve, the choice became increasingly easy," she said. "It took time, of course, to adopt a vegan lifestyle; to live with the understanding that there are food options that leave smaller carbon footprints than harming or killing animals for consumption."
Ready to bake
We had reached Sa.Ra Bakes Vegan's kitchen in Gongabu quite early in the morning. The bakery had already prepared the ingredients, dry and wet. They were laid out on a table that was to be our work station for the day.
The first step was to put wheat flour and granulated sugar in a large mixing bowl, followed by other dry ingredients—cocoa powder, baking soda, baking powder and salt—simultaneously. Then she went to work, mixing the ingredients deftly with a spatula. "You have to mix them well and mix them fast to avoid clumps," she said.
After she was done mixing, she added the wet ingredients—vanilla essence, flaxseed paste, oil—except for apple cider. Then in went soymilk, before she began mixing the batter. "Now we add apple cider to the batter," she said.
Her cake batter was ready to be poured into a baking pan. "Don't forget to grease the inside of the pan to avoid sticking," she said. Meanwhile, the oven was preheated for 30 minutes at 180 degrees. The cake was ready to be baked.
The final countdown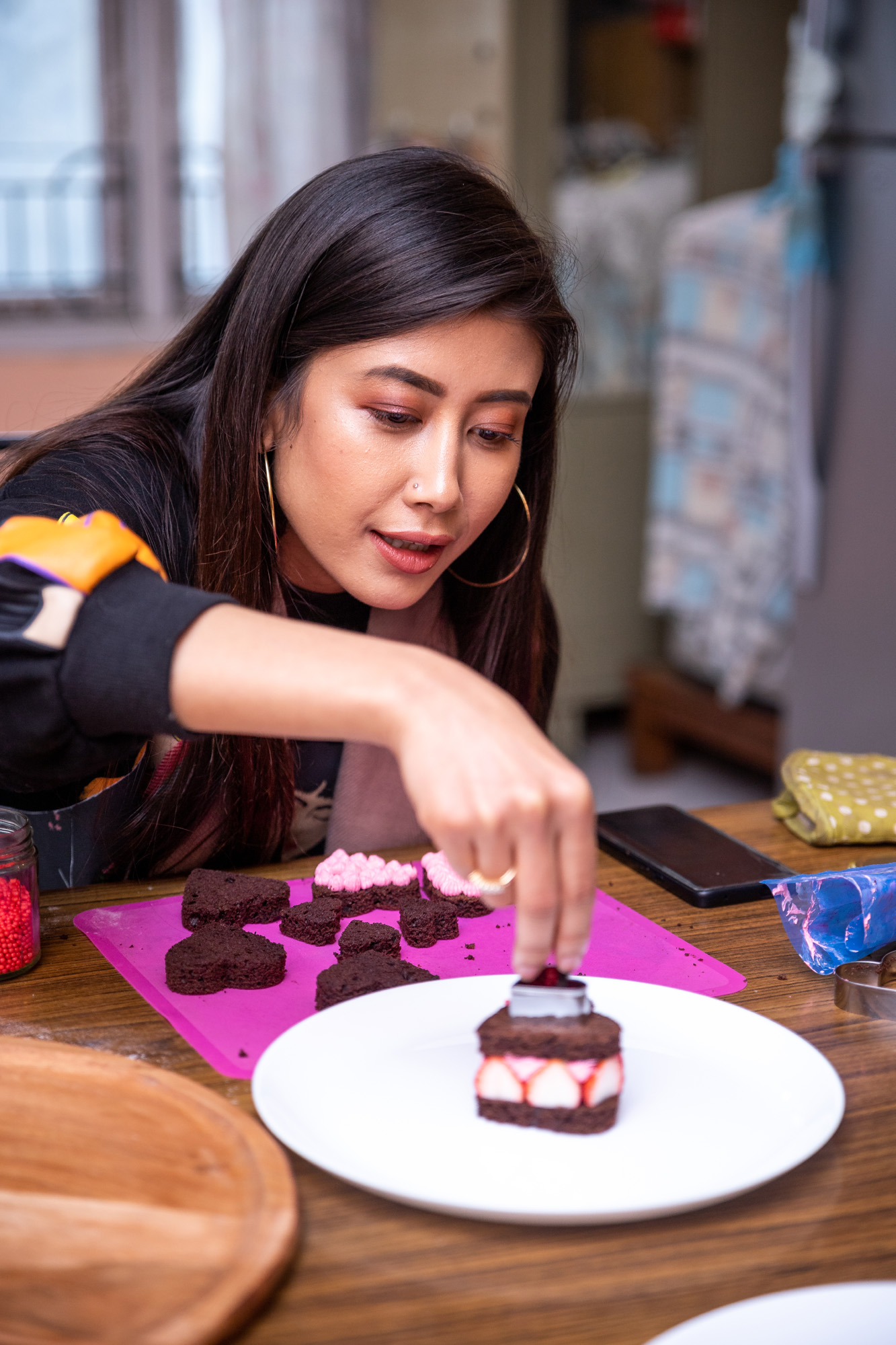 Royal Raj Manandhar/TKP
45 minutes later she removed the cake from the oven. She inserted a skewer to check if it was done. "Voila! The skewer's come out clean which means the cake's done," she said.
She kept the cake aside to cool before slicing. Use a cake cutter or a knife to cut the cake into slices or whatever shape catches your fancy, she says. "I'm using a heart-shaped cutter because this cake is for Sanam, I'll decorate the cake with strawberries," she said. "I'll use non-dairy soy and red sprinkles for the icing."
Asmi replaced dairy products with soymilk and soy cream and used flaxseed paste instead of eggs. The rest of the recipe is the same as any other chocolate cake. "Since the time we've turned vegan, Sanam and I don't really get to eat confectionaries. So I'm sort of learning to bake my own cake. The one I baked today is something anyone can bake easily at home. The ingredients are easily available and the method is simple," she said.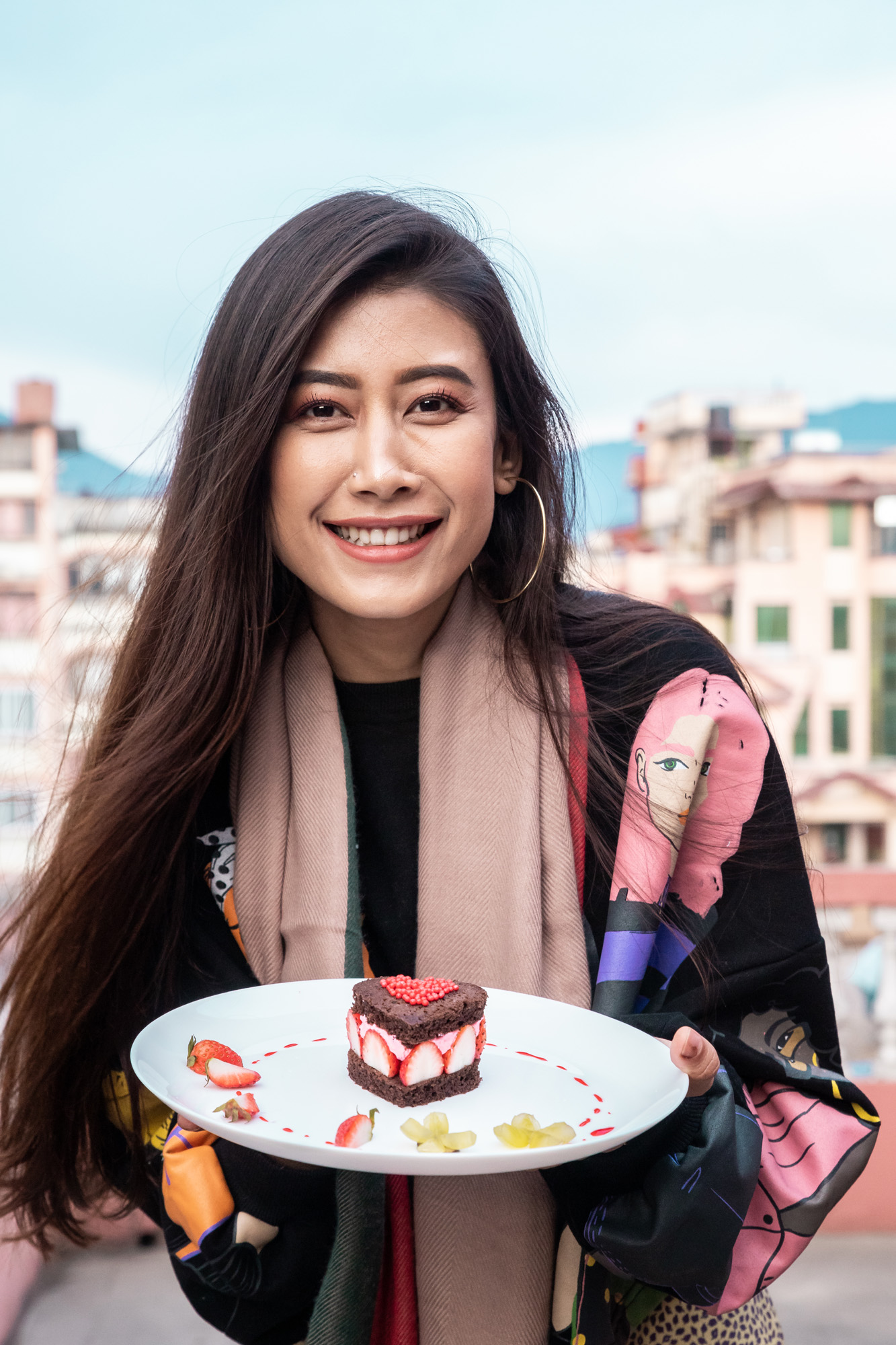 Royal Raj Manandhar/TKP
Dry ingredients
- Wheat flour
-Cocoa powder
-Granulated sugar
-Baking powder
-Baking soda
-Salt
Wet ingredients
- Vanilla essence
-Flaxseed paste
- Sunflower Oil
-Soya milk
-Apple cider vinegar
-Non-dairy soy cream
-Strawberries
-Sprinkles
---
---