Villages in mourning after catastrophic midnight tremors
Photos taken by Post journalists in the aftermath of the 6.4 magnitude earthquake show the scale of loss and damage Jajarkot and Rukum West have endured.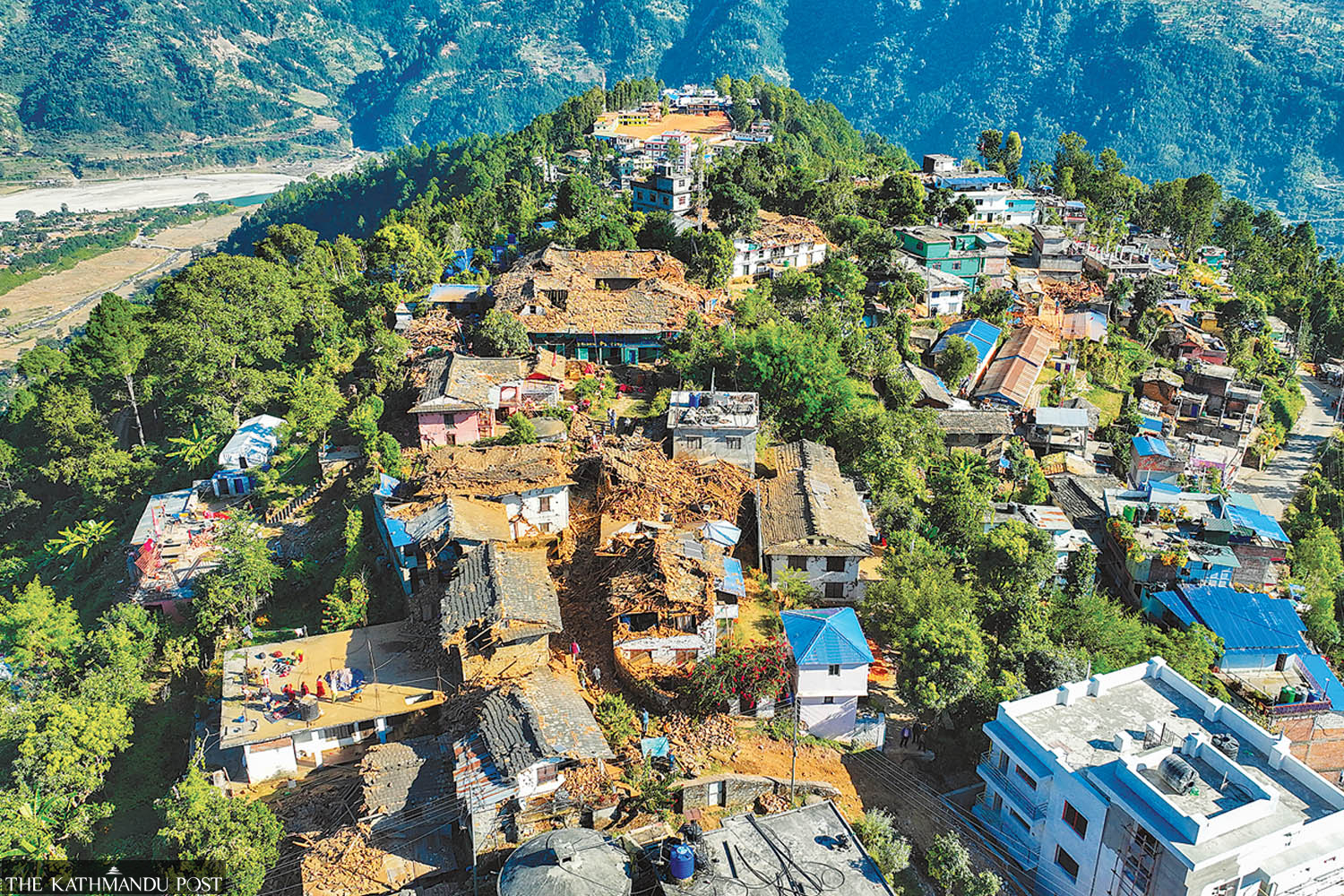 This photo taken with a drone shows the site of three centuries-old Charnal palace in Jajarkot in ruins. Harihar Singh Rathore/TKP
Published at : November 5, 2023
Updated at : November 6, 2023 11:43
The death toll from the 6.4 magnitude earthquake that devastated Jajarkot and West Rukum districts has reached 157, the Ministry of Home Affairs said on Saturday evening. According to Nepal Police, 105 people died in the earthquake in Jajarkot, the epicentre of the quake, while 52 deaths have been reported in the adjoining district West Rukum as of 5pm on Saturday.
Here are some photos taken by our journalists that show the aftermath of the devastating quake.
Locals gather around the dead bodies in Aathbiskot-14, Rukum West on Saturday afternoon. MAHESH KC/TKP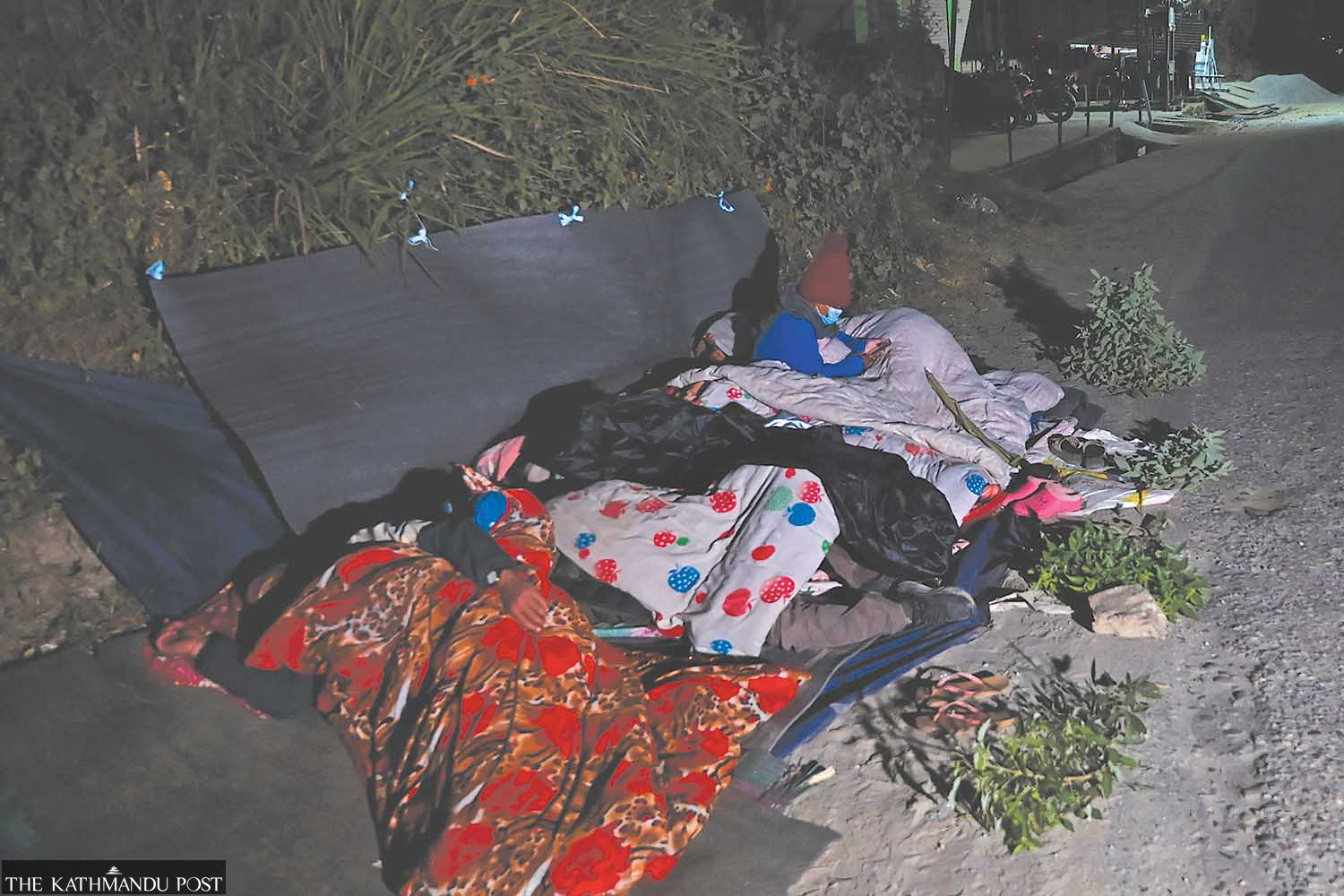 Locals sleep at the roadside under the open sky fearing aftershocks of the devastating 6.4 magnitude earthquake inKhalanga, the district headquarters of Jajarkot, on Saturday evening. Angad Dhakal/TKP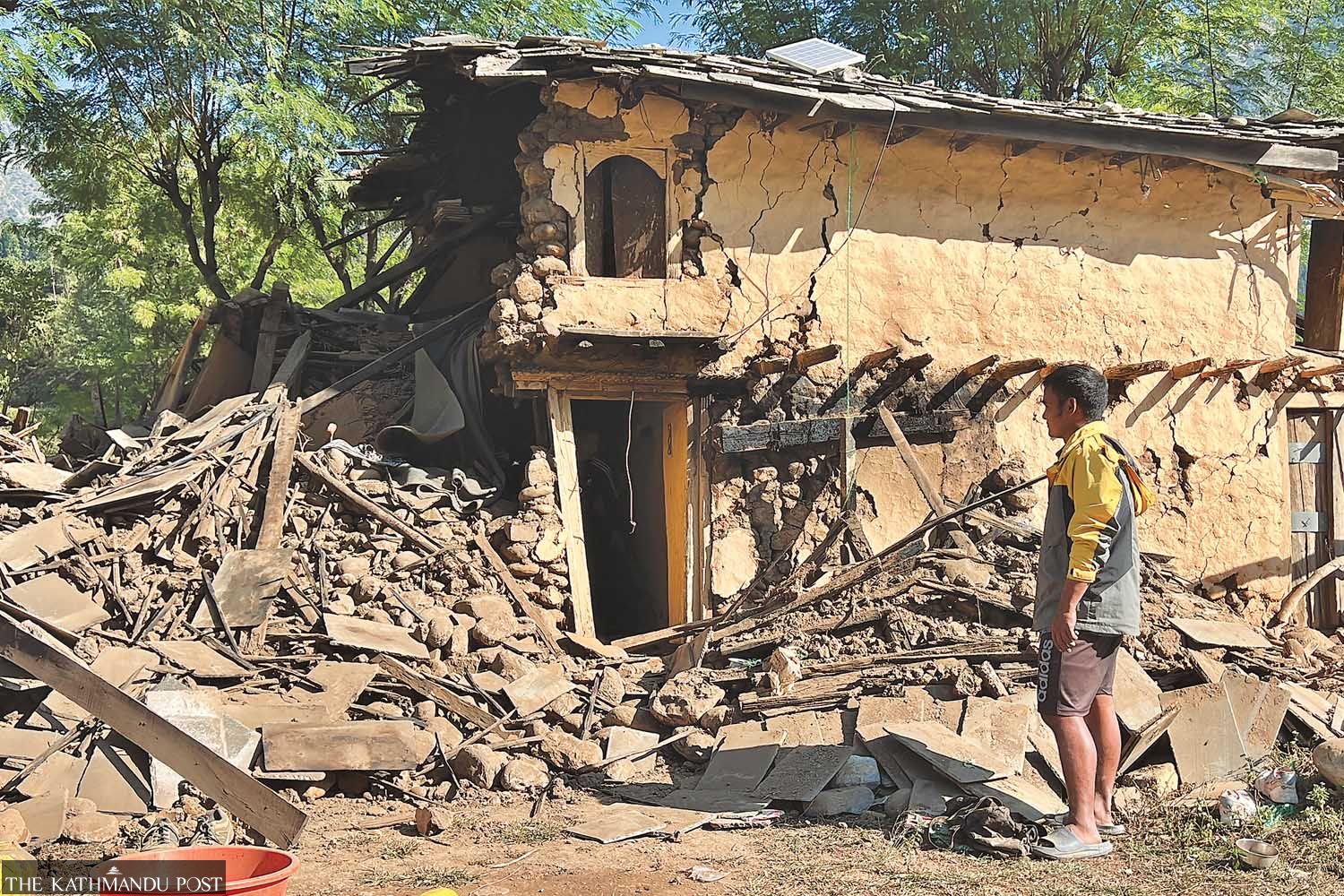 A man inspects the remains of a house destroyed by the quake in Aathbiskot-14 on Saturday. MAHESH KC/TKP
---