The week in 7 photos
Here are some of the photos taken by our photojournalists and reporters this week.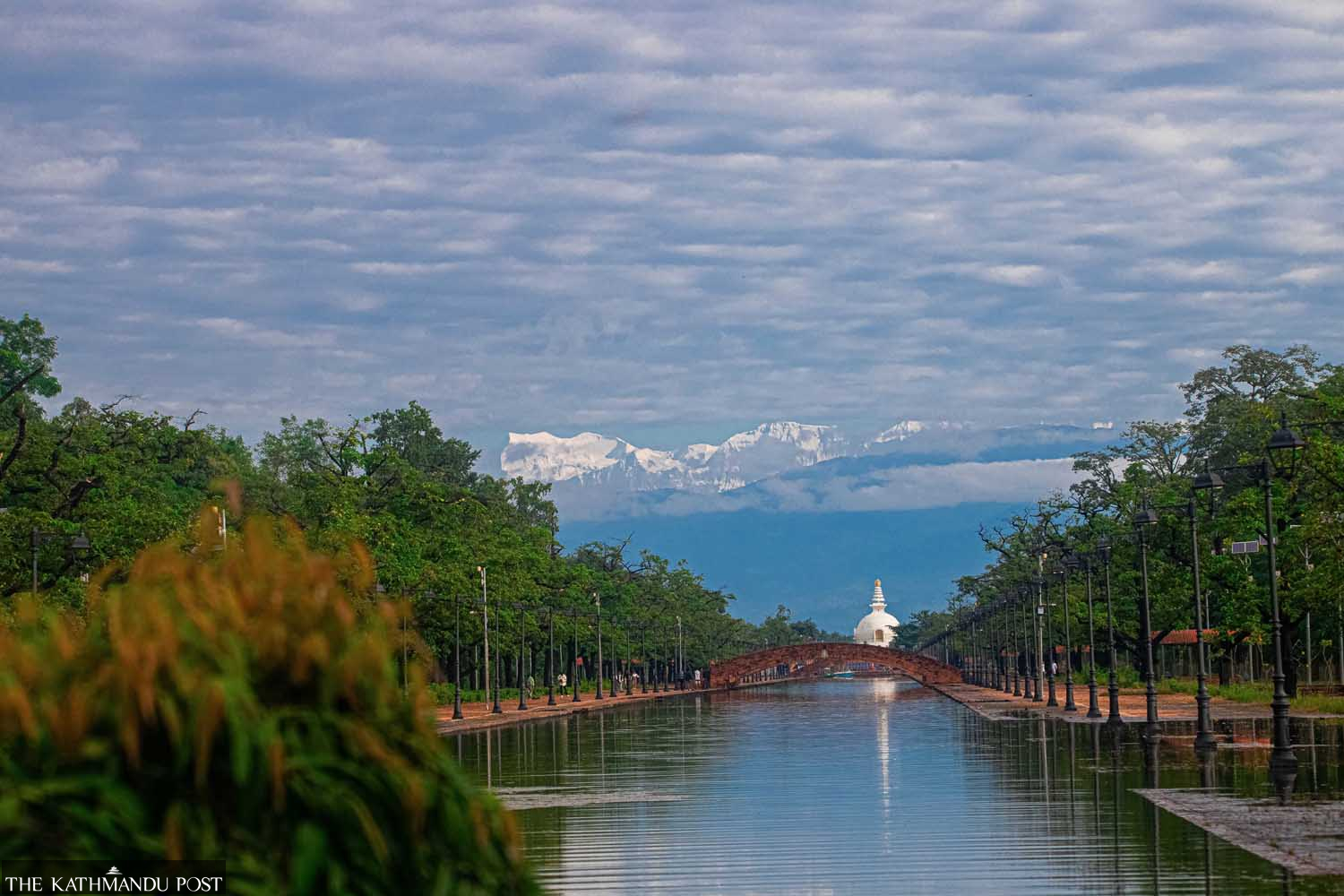 A range of snow-capped mountains seen from Shanti Deep in Lumbini on Saturday. Manoj Paudel/TKP
Published at : October 14, 2023
Updated at : October 14, 2023 16:55
Here are some best shots from the week.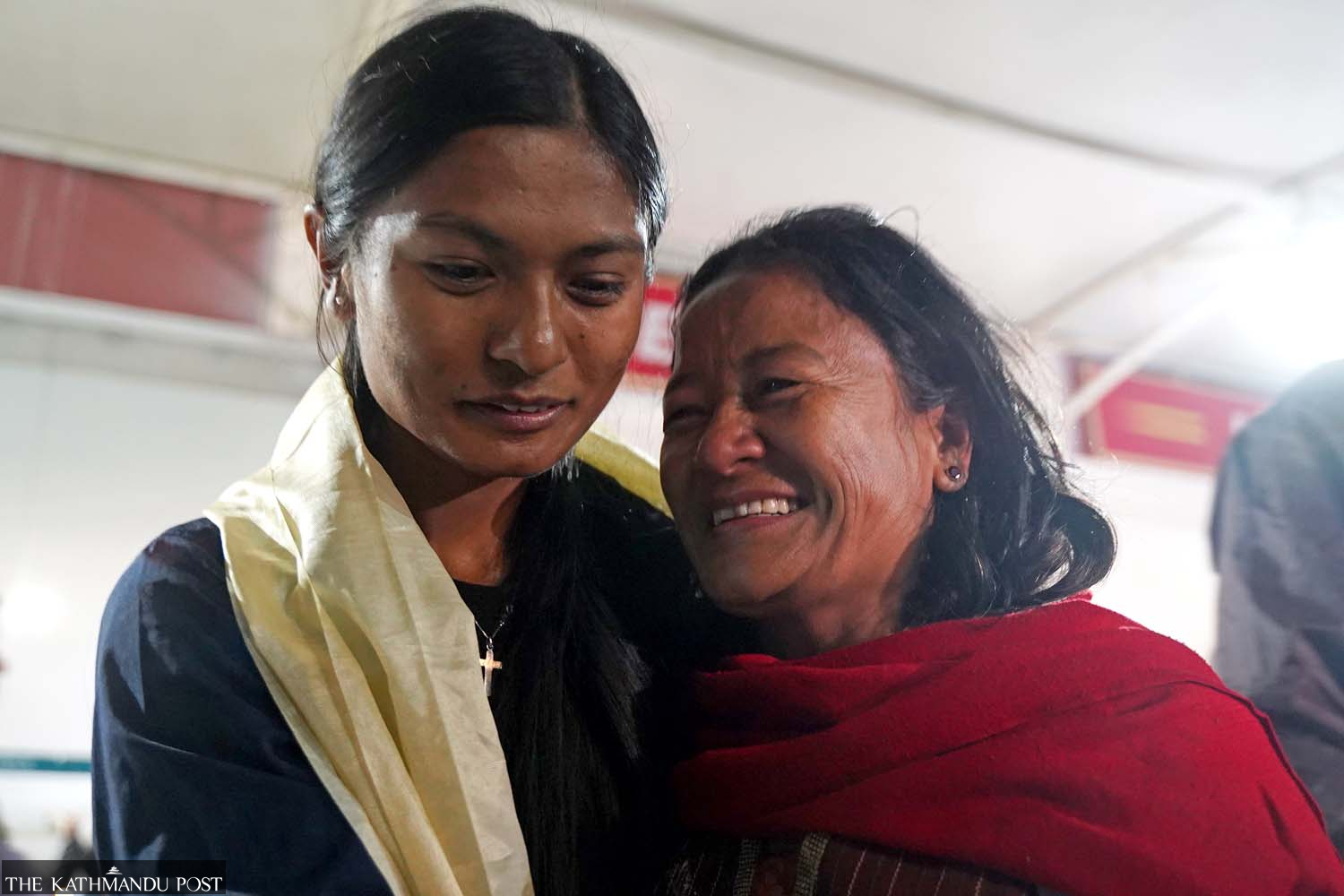 A Nepali woman (left) who was brought back in a rescue mission from Israel is welcomed at the Kathmandu airport in the wee hours of Friday. Up to 254 Nepalis, mostly students, were brought back in a chartered flight. The government says more Nepalis seeking to return will be helped. Angad Dhakal/TKP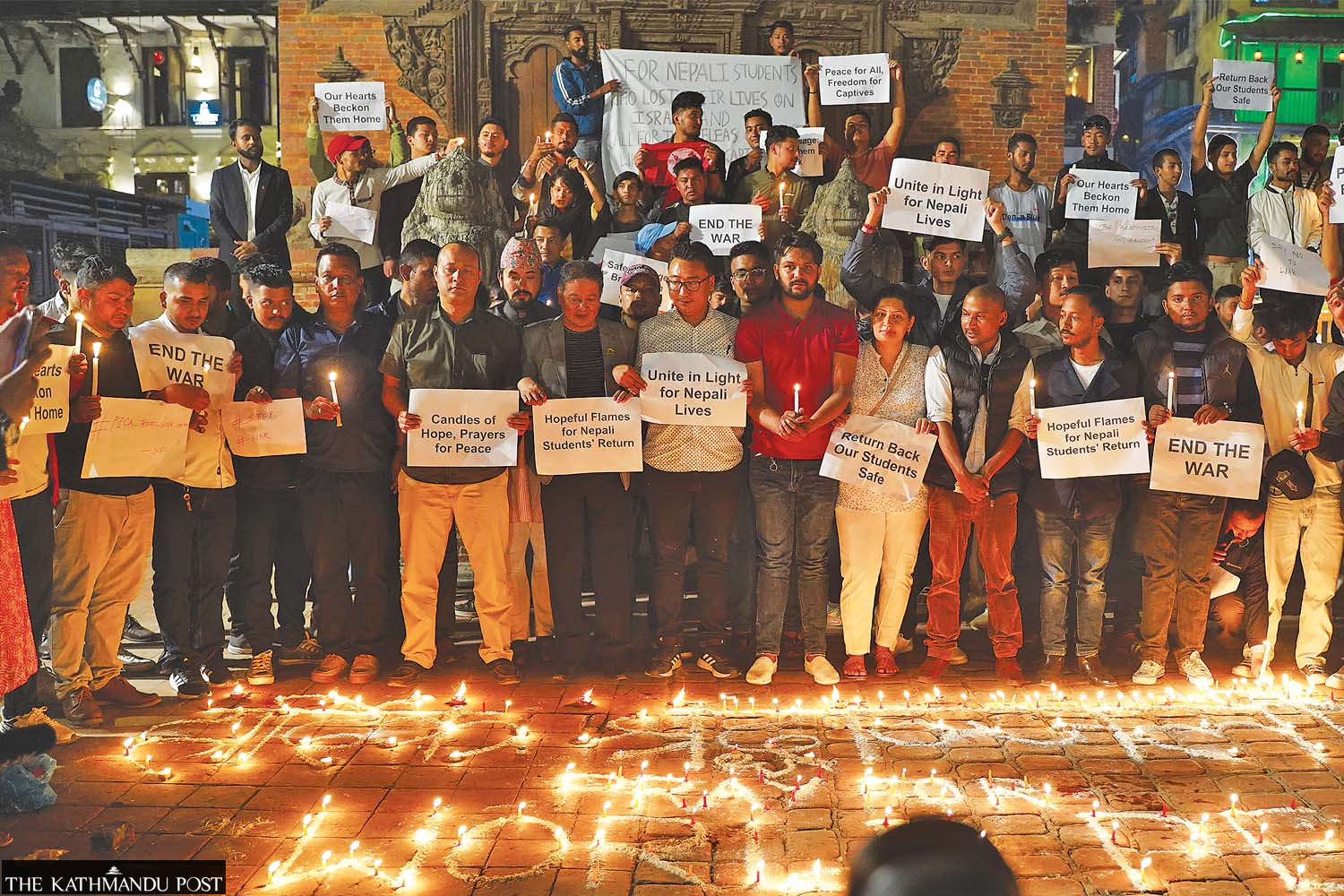 A group of students and well-wishers hold a candlelight vigil at Patan Durbar Square on Monday evening in honour of the 10 Nepali students killed in Saturday's Hamas attack in Israel and to pray for the safe return of others stranded there. Angad Dhakal/TKP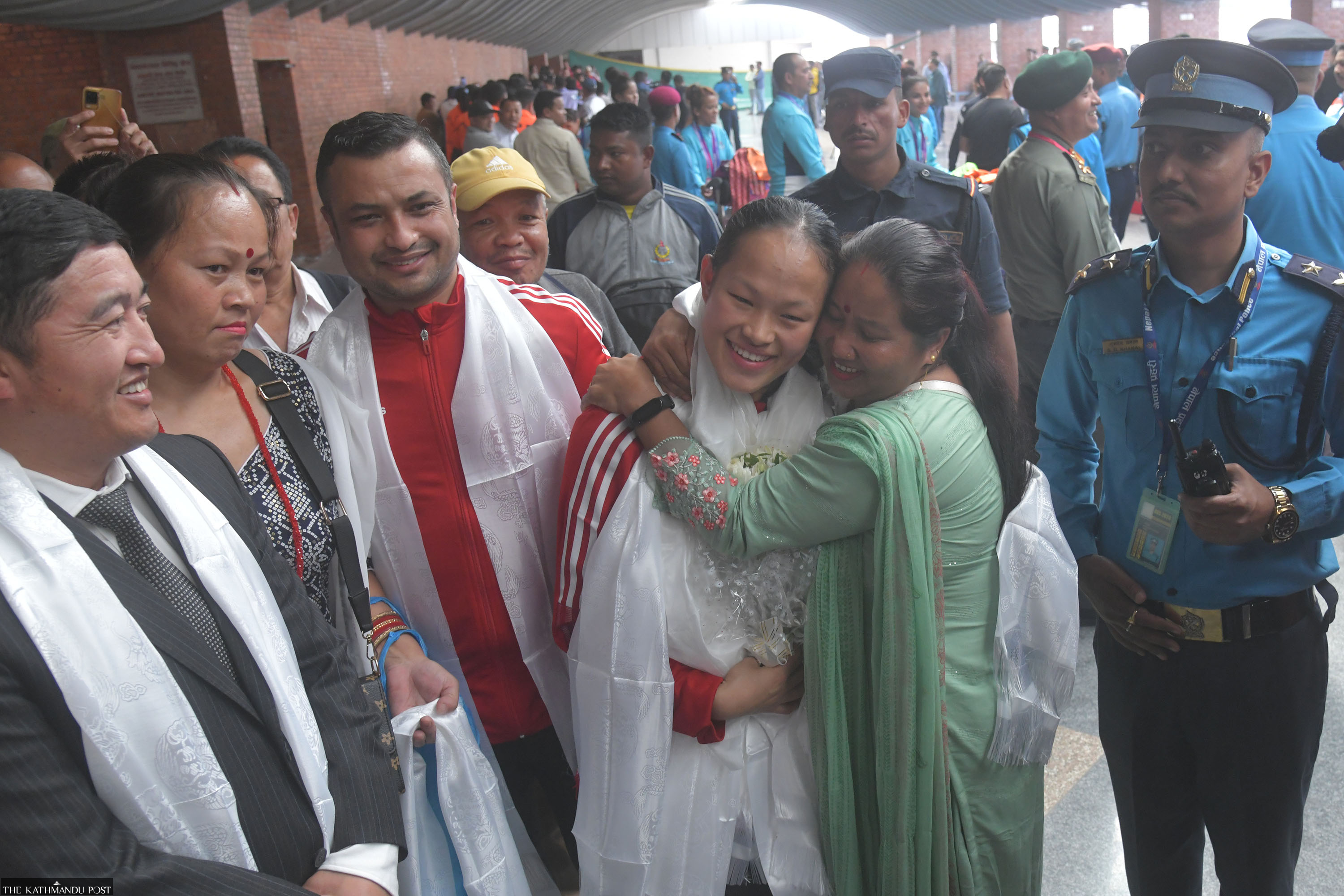 Asian Games 2022 silver medallist Arika Gurung (centre) is welcomed at Tribhuvan International Airport in Kathmandu on Tuesday. Gurung won a silver medal in women's 68 kg kumite in Hangzhou—Nepal's first individual silver in 25 years and third overall. Nepal women's kabaddi team also won a bronze in their first ever appearance at the Games. A city parade of the Asiad athletes was scheduled for Tuesday but was cancelled as the government declared Tuesday a day of national mourning after an attack on Israel by Palestinian militants Hamas left 10 Nepalis dead. Deepak KC/TKP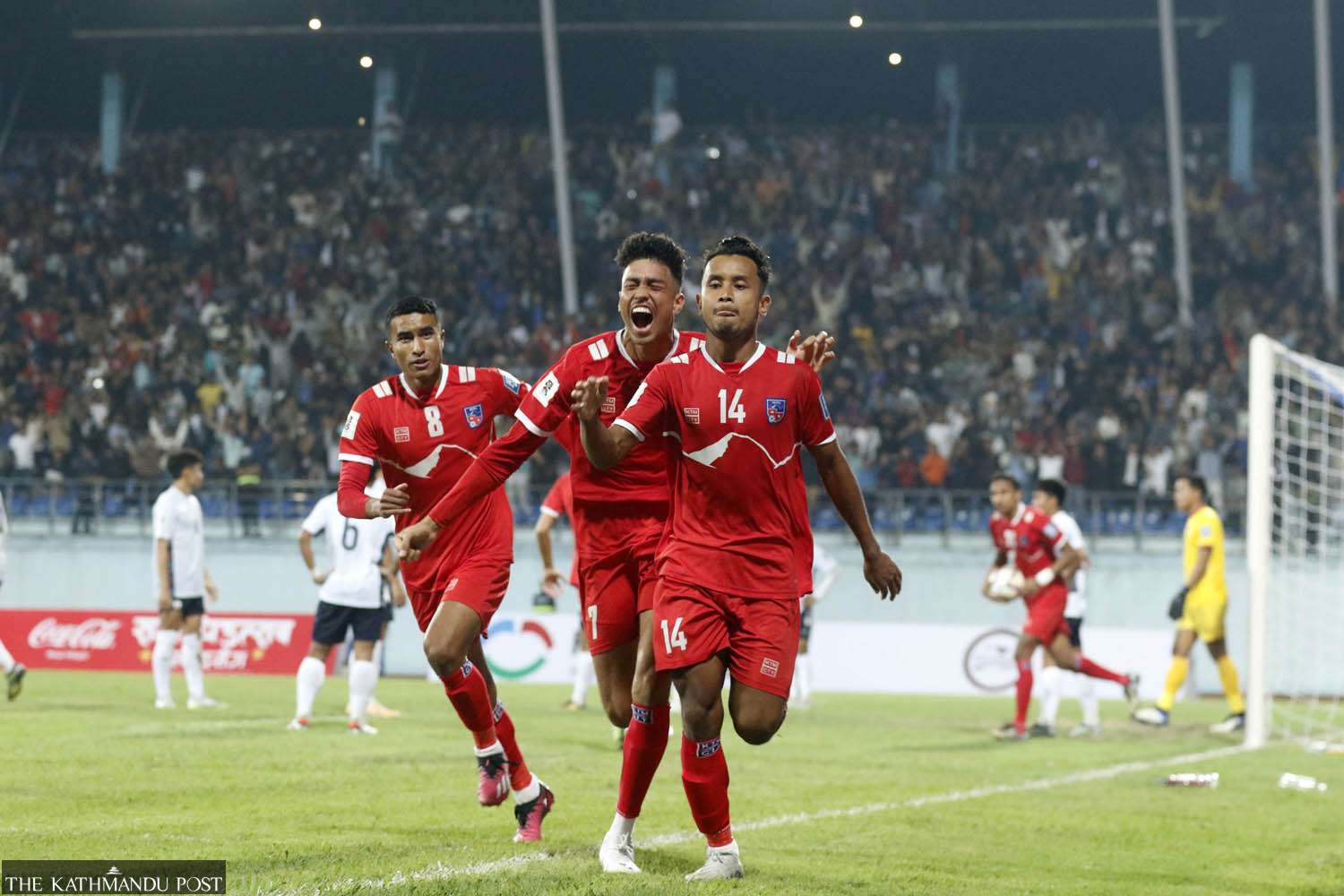 Anjan Bista (14) celebrates after scoring a goal against Laos during the first leg of the first round of the 2026 FIFA World Cup and 2027 AFC Asian Cup qualification at the Dasharath Stadium in Kathmandu on Thursday. Bista netted his 13th international goal to match Hari Khadka and Nirajan Rayamajhi's record as all-time top scorers. Hemanta Shrestha/TKP
A crowd of people in the busy shopping district of Ason in the old quarter of Kathmandu on Sunday. With the Dashain festival just around the corner, markets in the Capital are seeing increased visitors. Hemanta Shrestha/TKP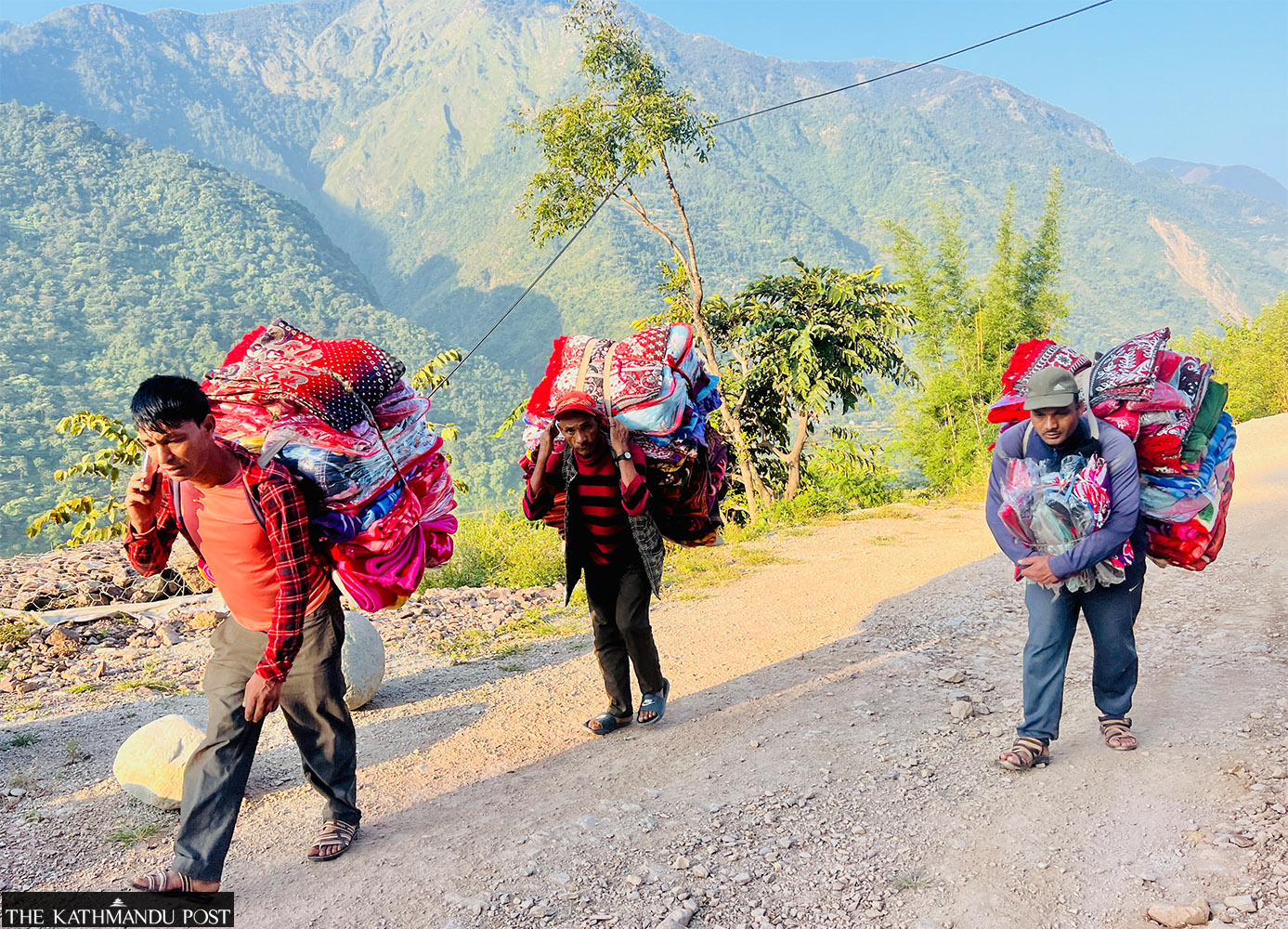 Vendors from Kalikot travel as far as villages in Rukum West to sell bedsheets and blankets on Tuesday as the festive season starts. MAHESH KC/TKP
---