The week in 9 photos
Here are some of the photos taken by our photojournalists this week.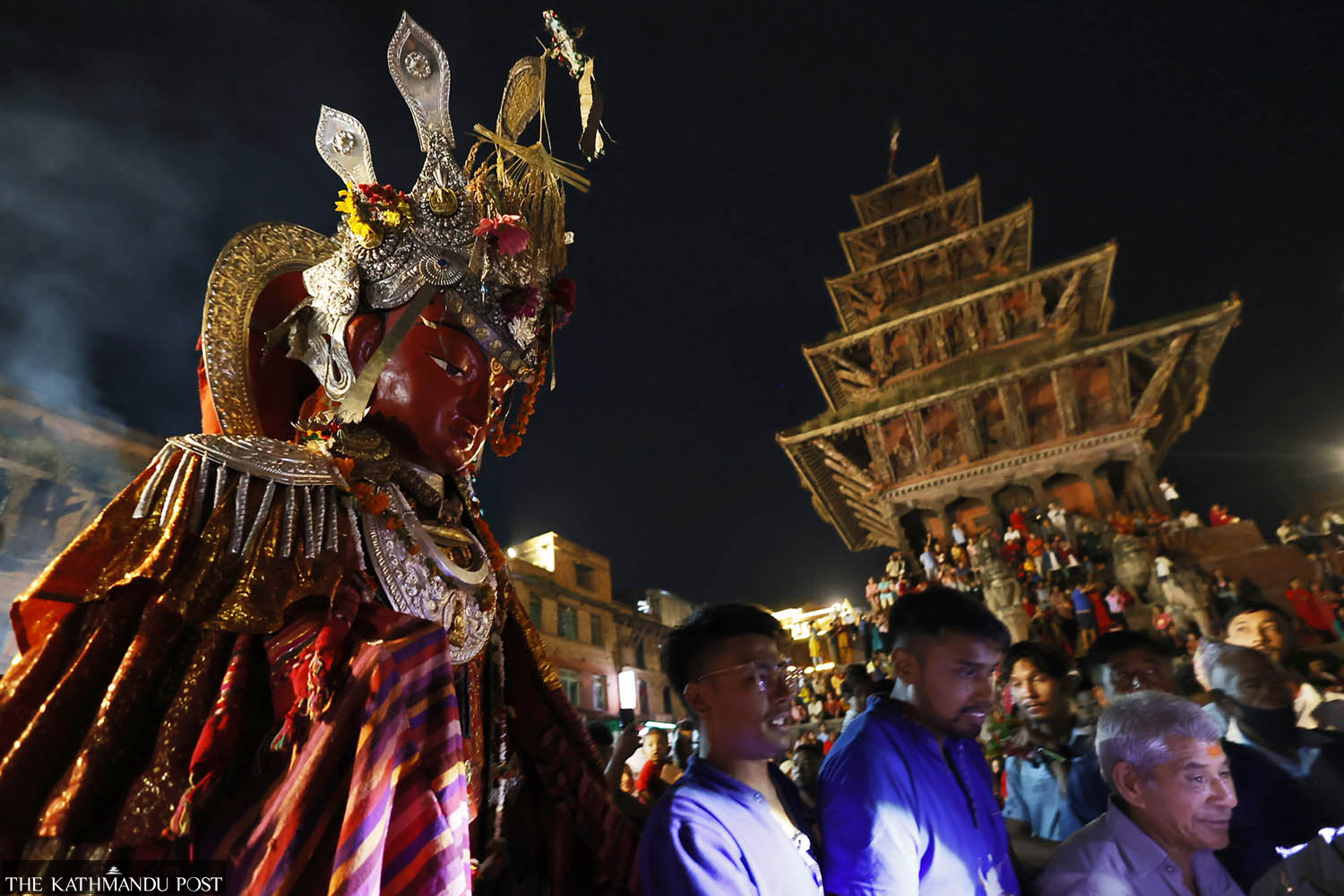 Devotees parade an idol of the Dipankar Buddha during the Pancha Dan festival in Bhaktapur on Tuesday. During the festival of five summer gifts, devotees donate five commodities they consider essential for their well being—unhusked paddy, rice grains, pulses, salt and money. Sanjog Manandhar/TKP
Published at : September 16, 2023
Updated at : September 16, 2023 15:24
Here are some shots from the week.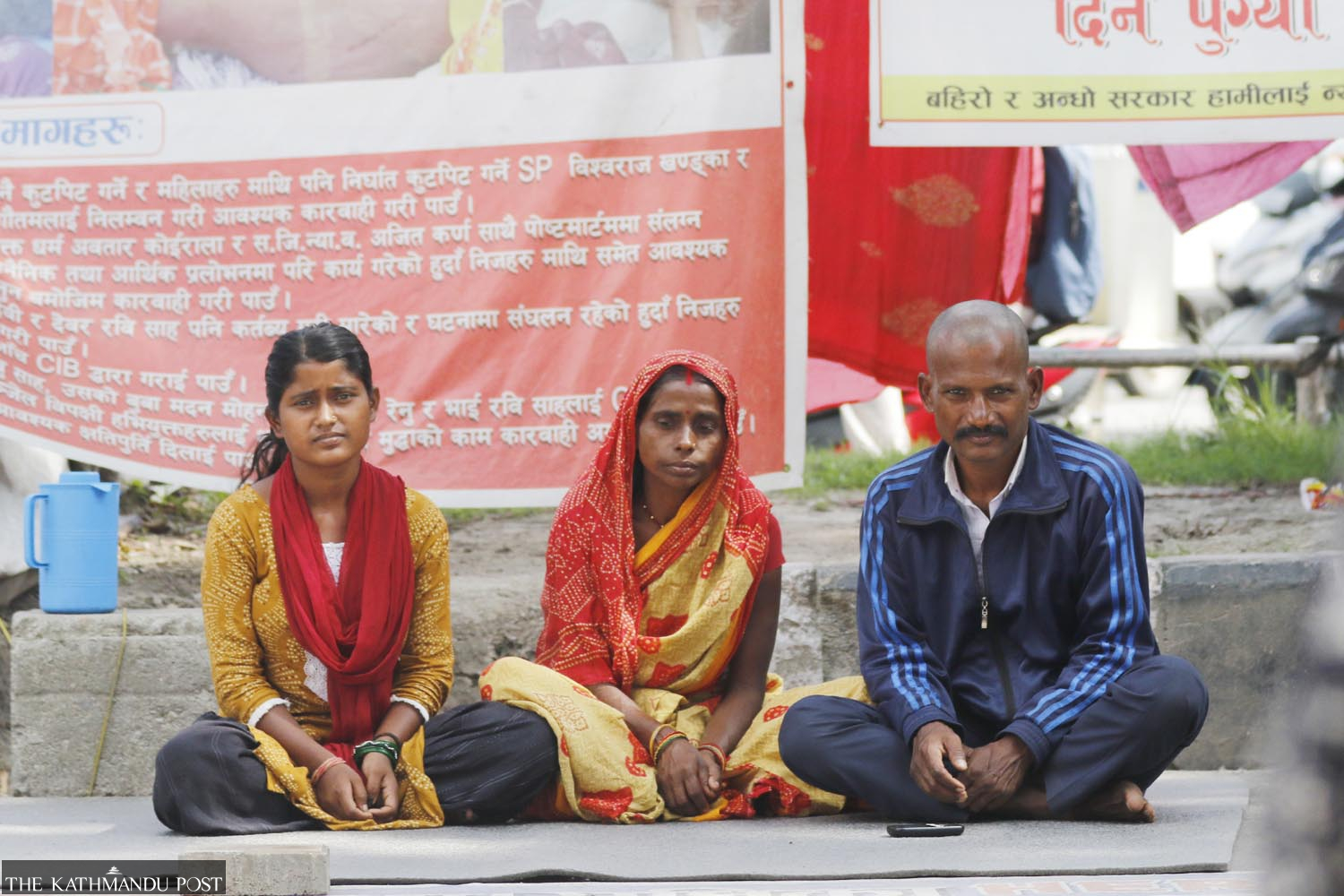 Relatives of Aarati Sah, a resident of Janakpurdham in Dhanusha who was murdered allegedly by her husband and in-laws, pictured on the 87th day of their sit-in protest at Maitighar in Kathmandu on Sunday. They demand justice and punishment for the perpetrators. Keshav Thapa/TKP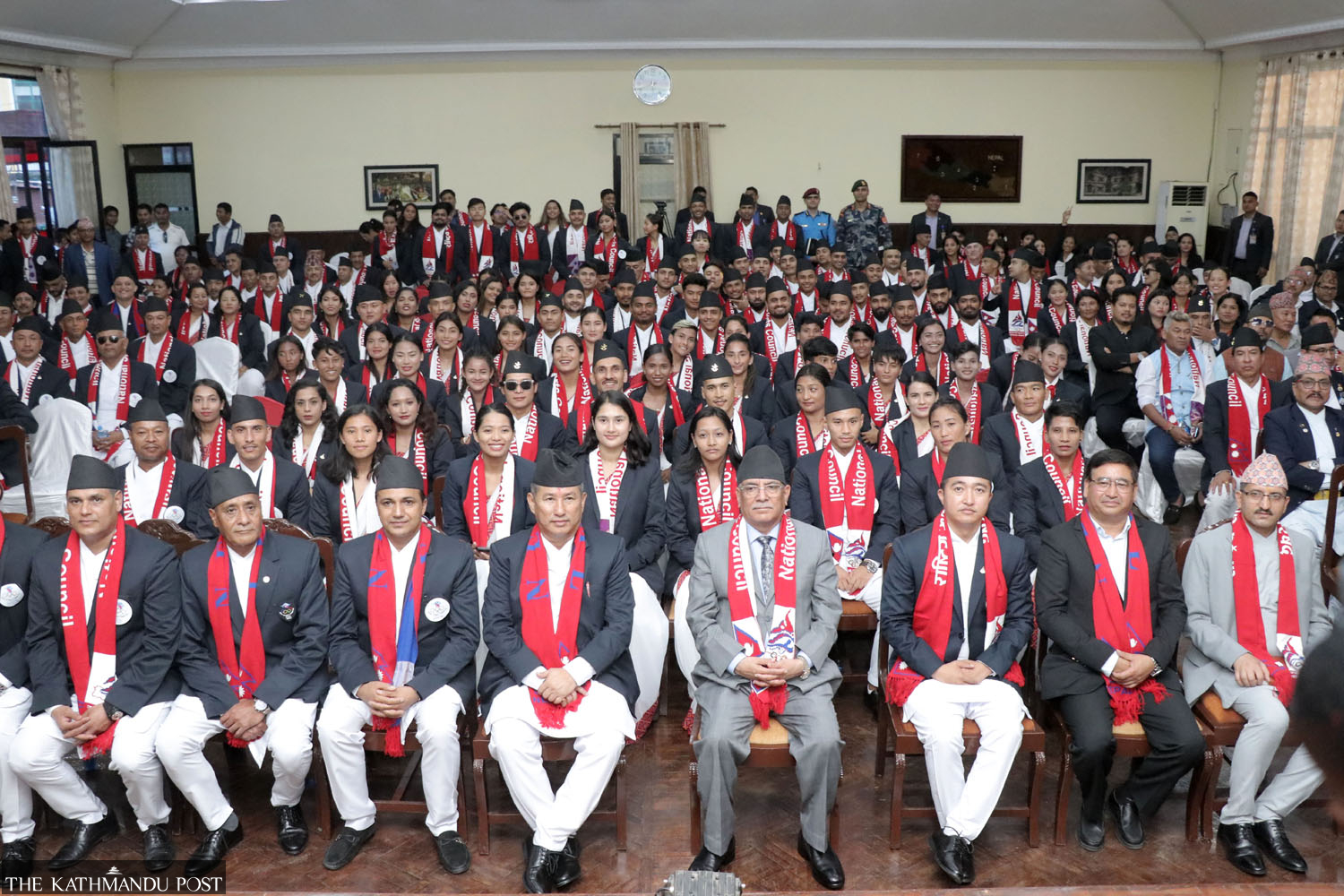 Nepali athletes, who are set to participate at the 19th Asian Games, pose with Prime Minister Pushpa Kamal Dahal (front row, fourth right) and other officials during a farewell function in Baluwatar, Kathmandu on Thursday. A total of 253 players from Nepal are competing in 29 different events at the Games, which officially kicks off in Hangzhou, China on September 23. Keshav Thapa/TKP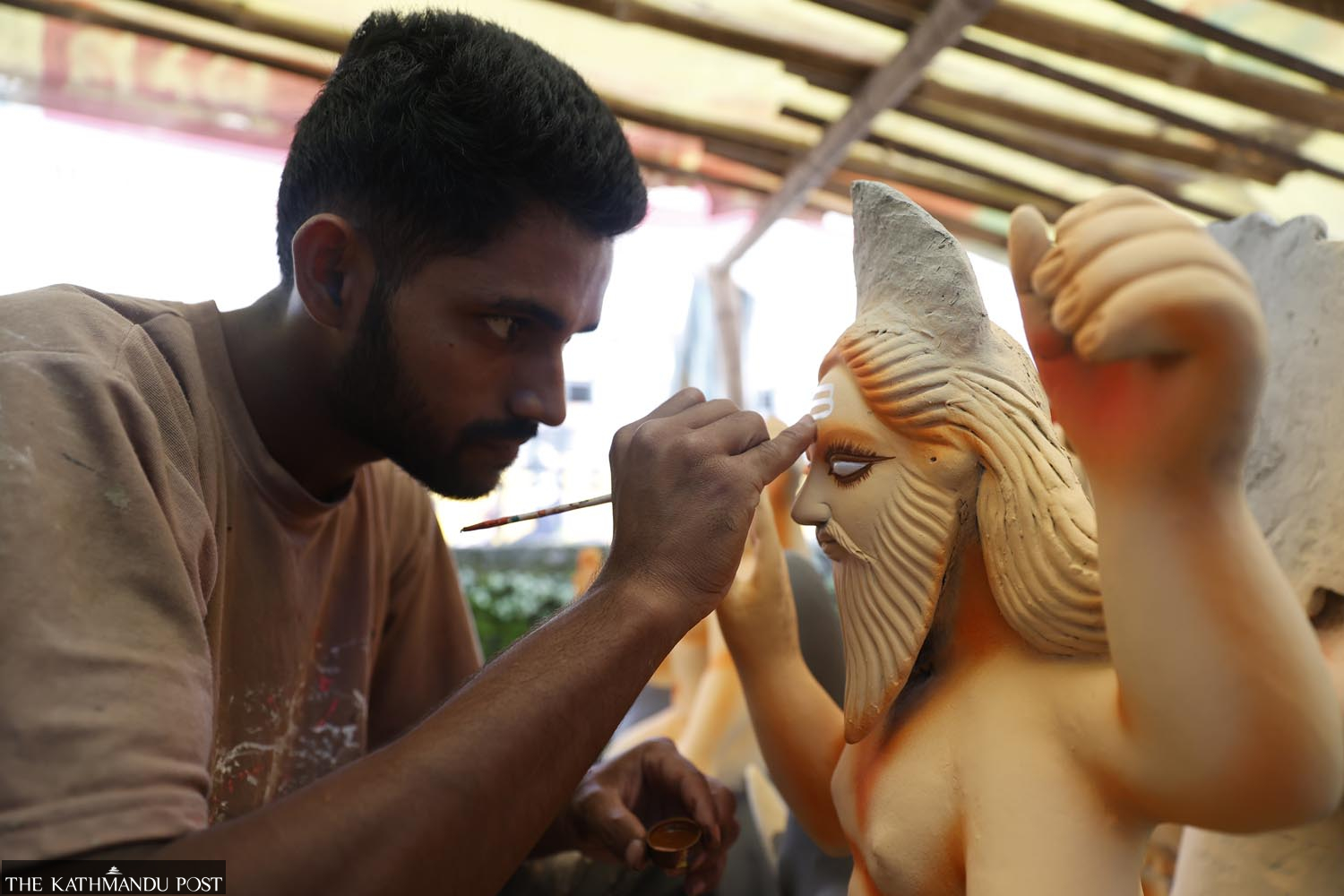 At his workshop in Gusingal in Lalitpur on Sunday, an artisan paints a clay figure of Bishwakarma, the divine architect, in preparation for the upcoming Bishwakarma Puja, which falls on September 18 this year. Bishwakarma is worshipped as presiding deity of craftspersons. Sanjog Manandhar/TKP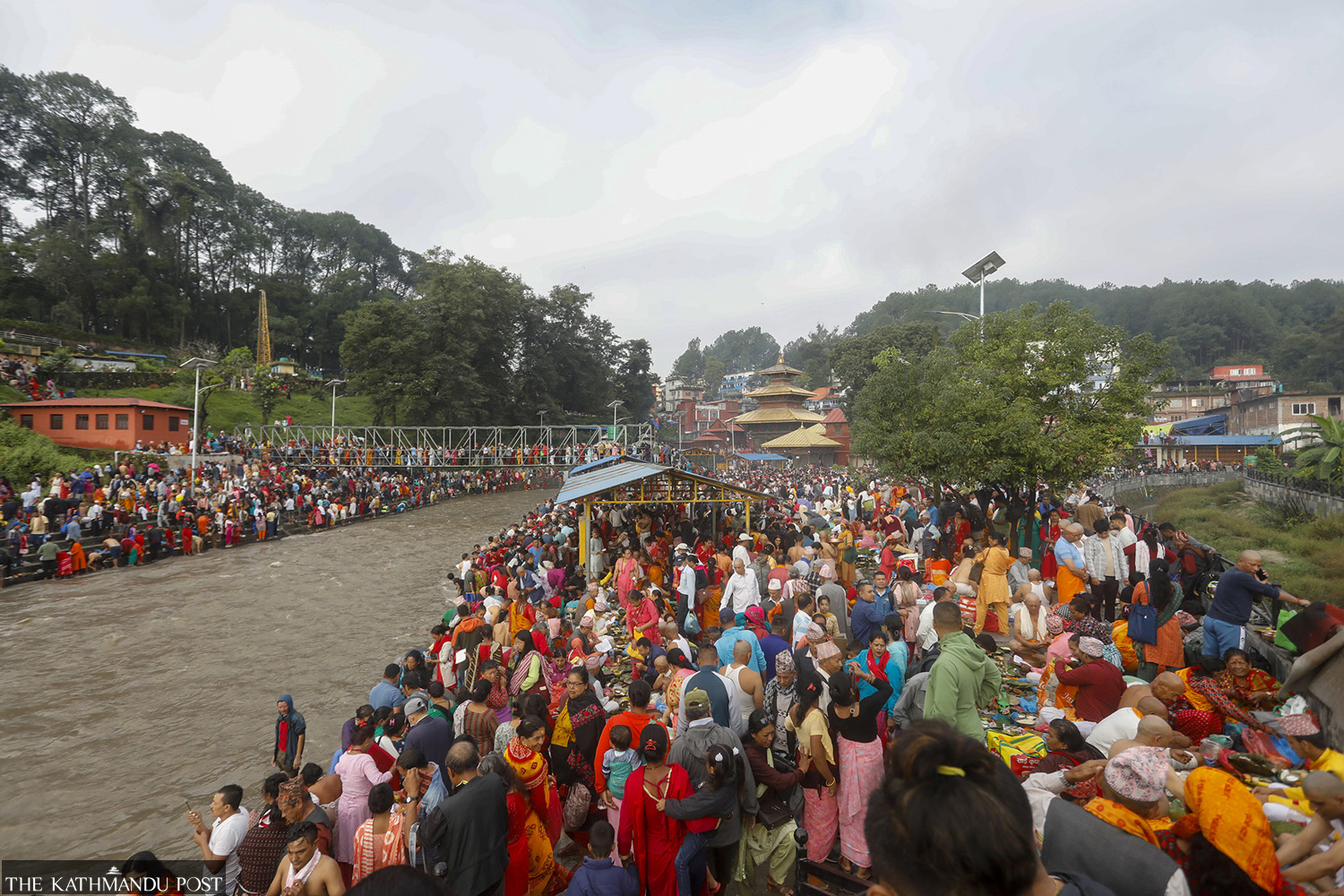 Devotees perform rites for their deceased fathers on the banks of Bagmati River at Gokarneshwar, Kathmandu on the occasion of 'Kushe Aunsi' on Thursday. On the day known for paying respects to the father, children show their appreciation by giving them presents and sweets. Elite Joshi/TKP
Children play football at Bagmati Corridor in Kupandol, Lalitpur, in this recent photo. Deepak KC/TKP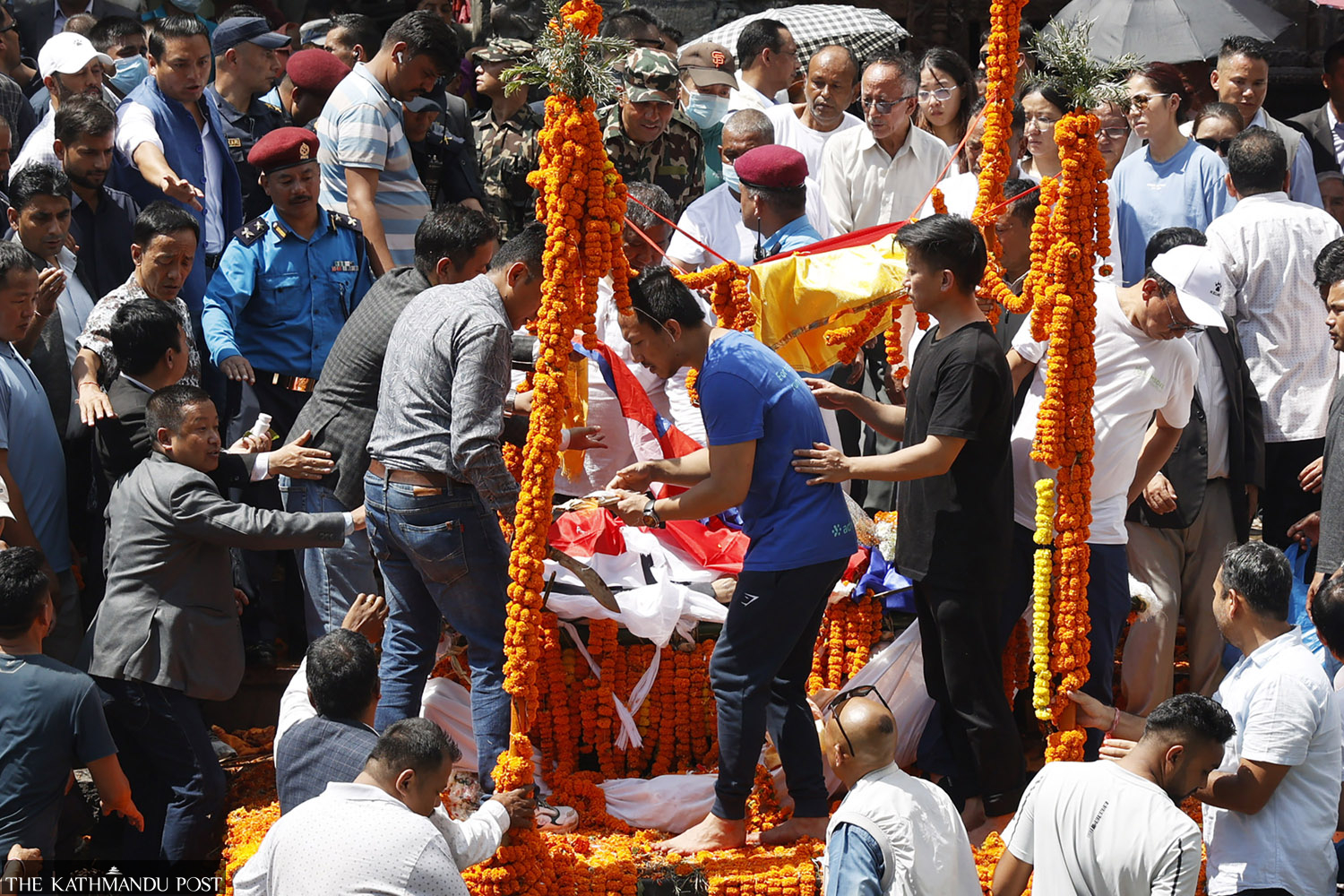 Sons Mingso and Suhang light the funeral pyre of former House Speaker Subas Nembang at Pashupati Aryaghat on Thursday. Sanjog Manandhar/TKP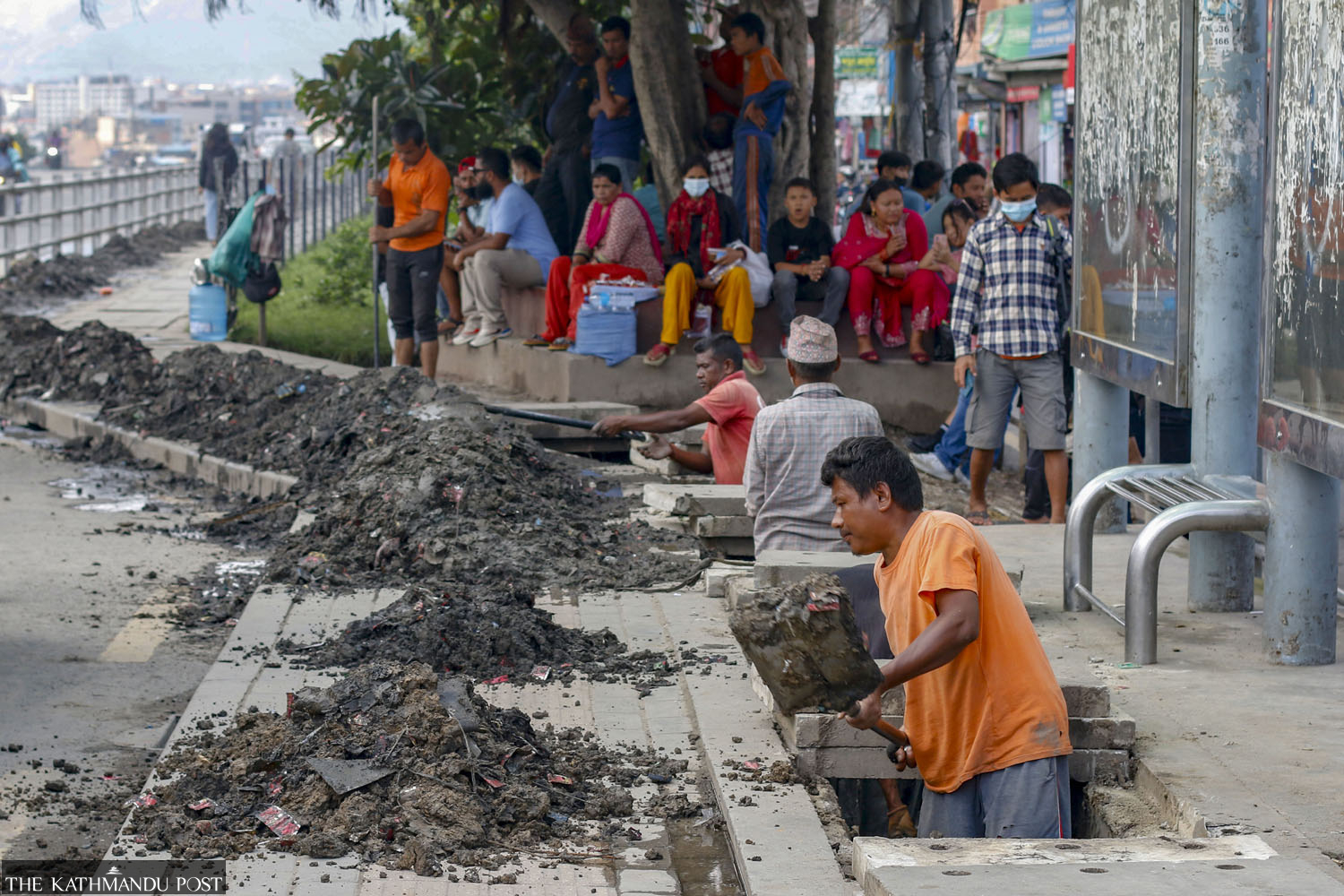 Workers clean the debris from a roadside drainage at Koteshwar in Kathmandu on Monday to prevent clogging. Elite Joshi/TKP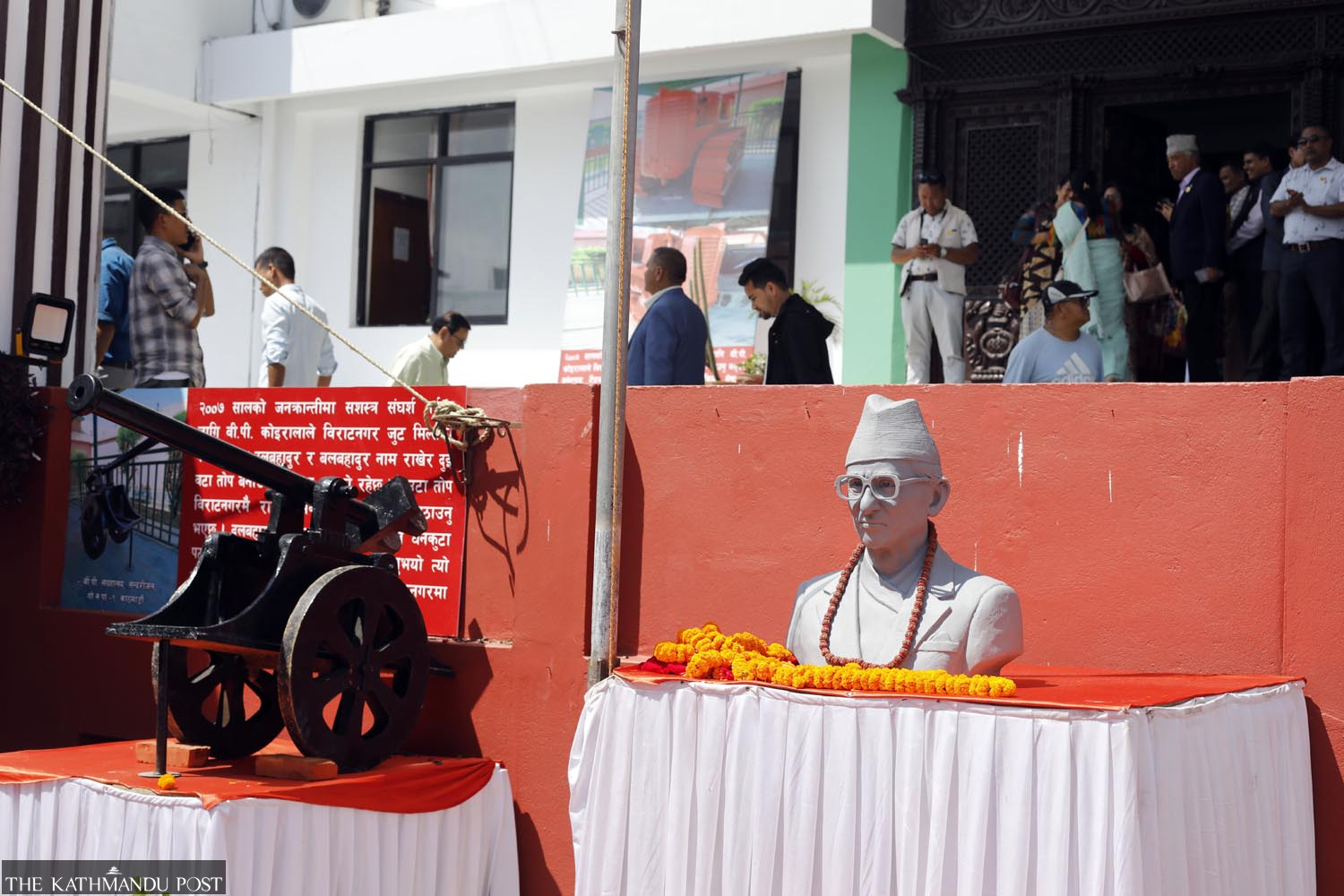 A bust of Bishweshwar Prasad Koirala, a founding leader of the Nepali Congress, sits alongside a cannon during the inauguration of a three-day literary festival held in his honour at the party's headquarters in Lalitpur on Sunday. The cannon is one of the two that Koirala had procured for use in the armed insurrection of 1950, which ultimately led to the introduction of democracy in Nepal in 1951, ending a 104-year Rana oligarchy. Elite Joshi/TKP
---