The week in 14 photos
Here are some of the photos taken by our photojournalists this week.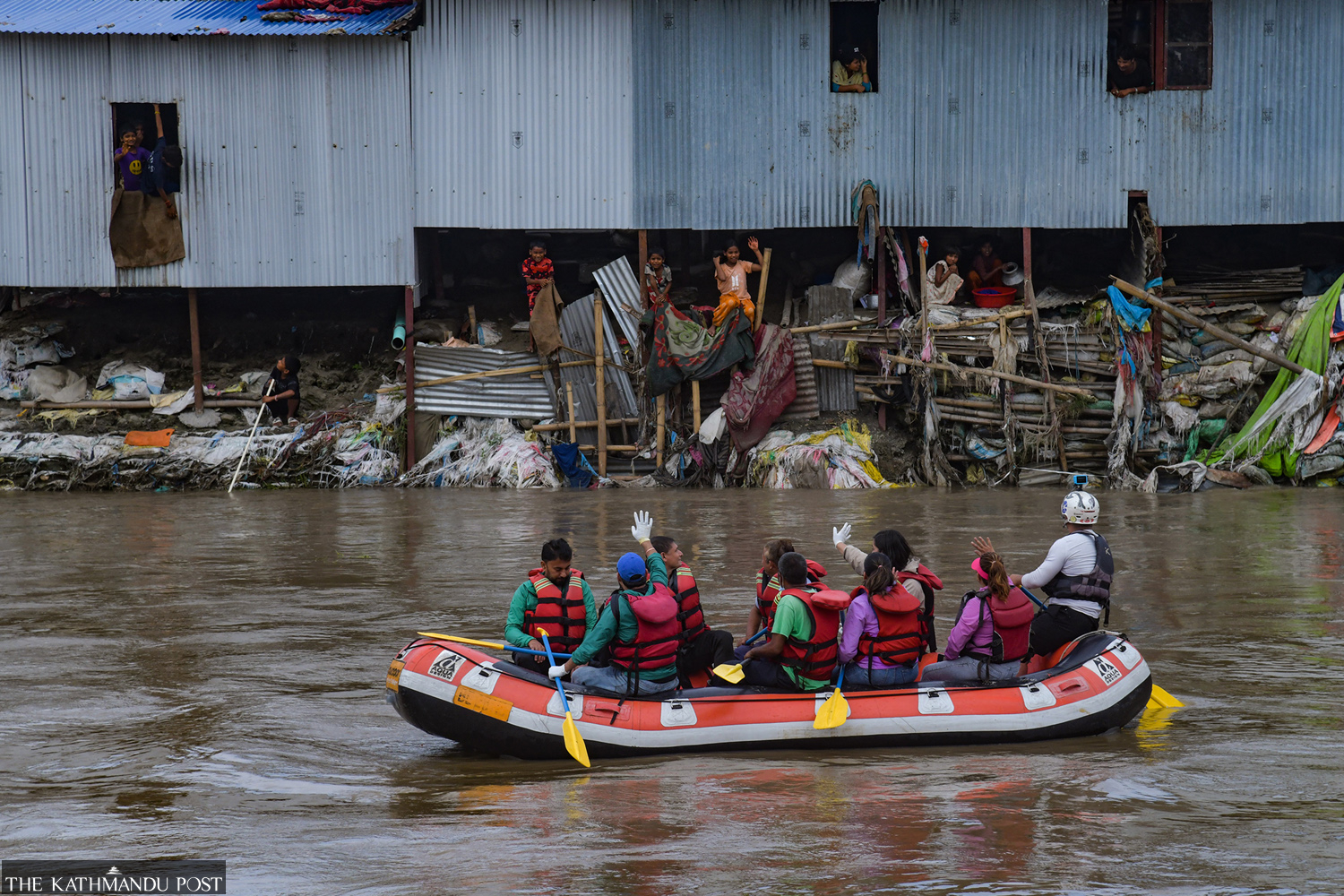 Rowers greet residents of a squatter settlement during a boat festival on the Kupondole-Sundarighat section of Bagmati River on Saturday. Deepak KC/TKP
Published at : September 2, 2023
Updated at : September 2, 2023 15:29
Here are the best shots from the week.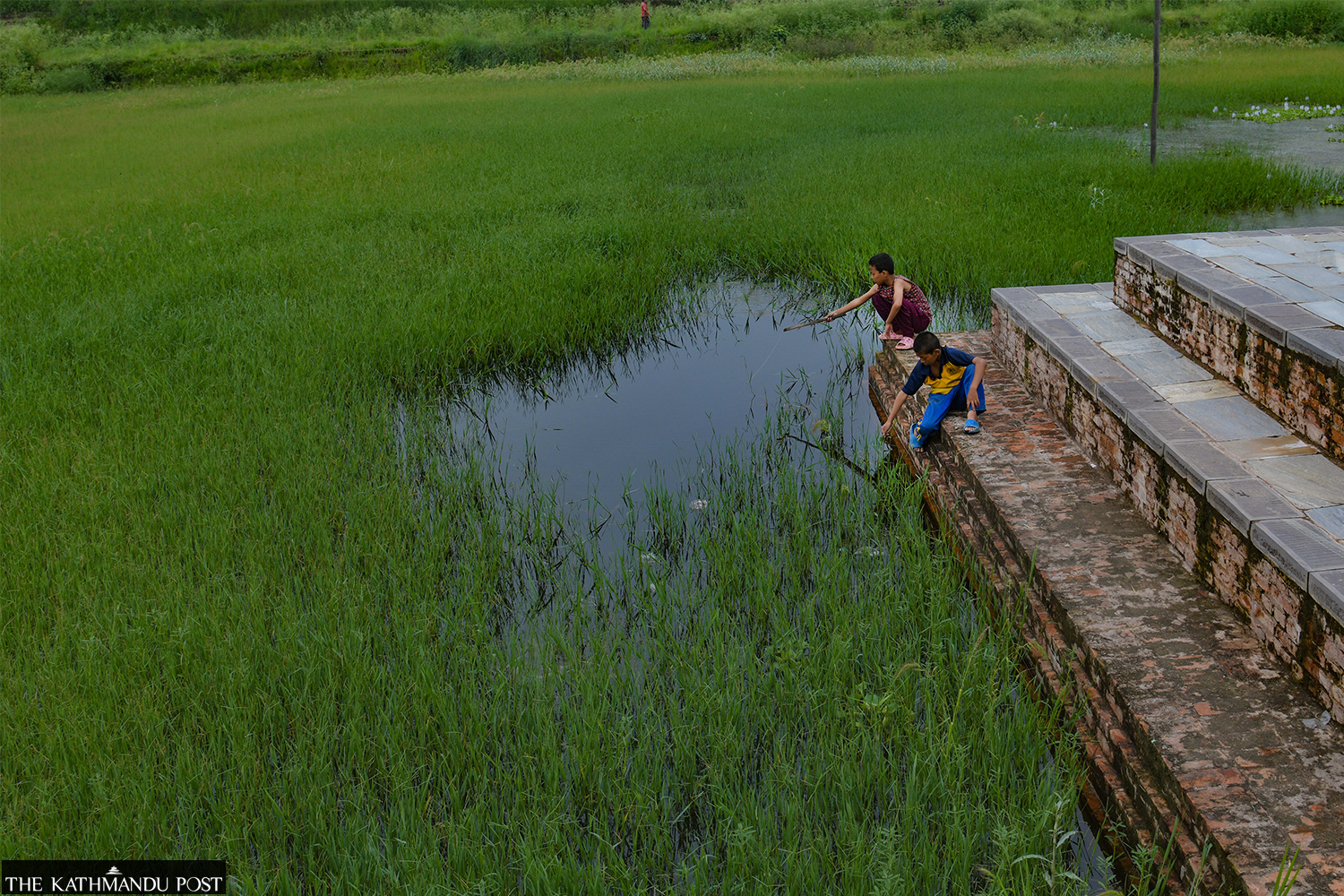 Children fish in a pond in Bhaktapur in this recent photo. Deepak KC/TKP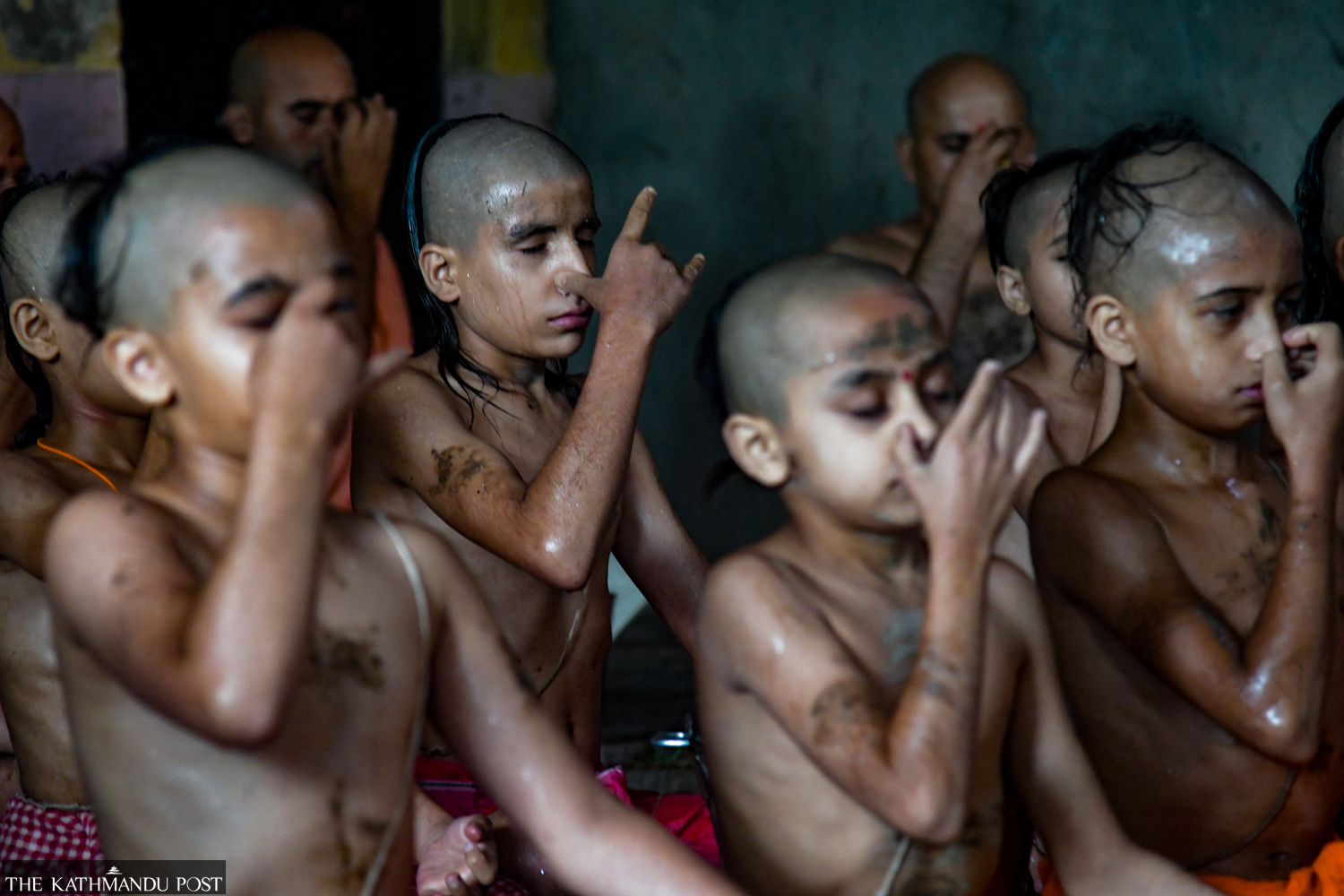 Young learners of Hindu scriptures during a ritual at a Sanskrit school in the Pashupati area on the occasion of Janai Purnima in Kathmandu on Thursday morning. Deepak KC/TKP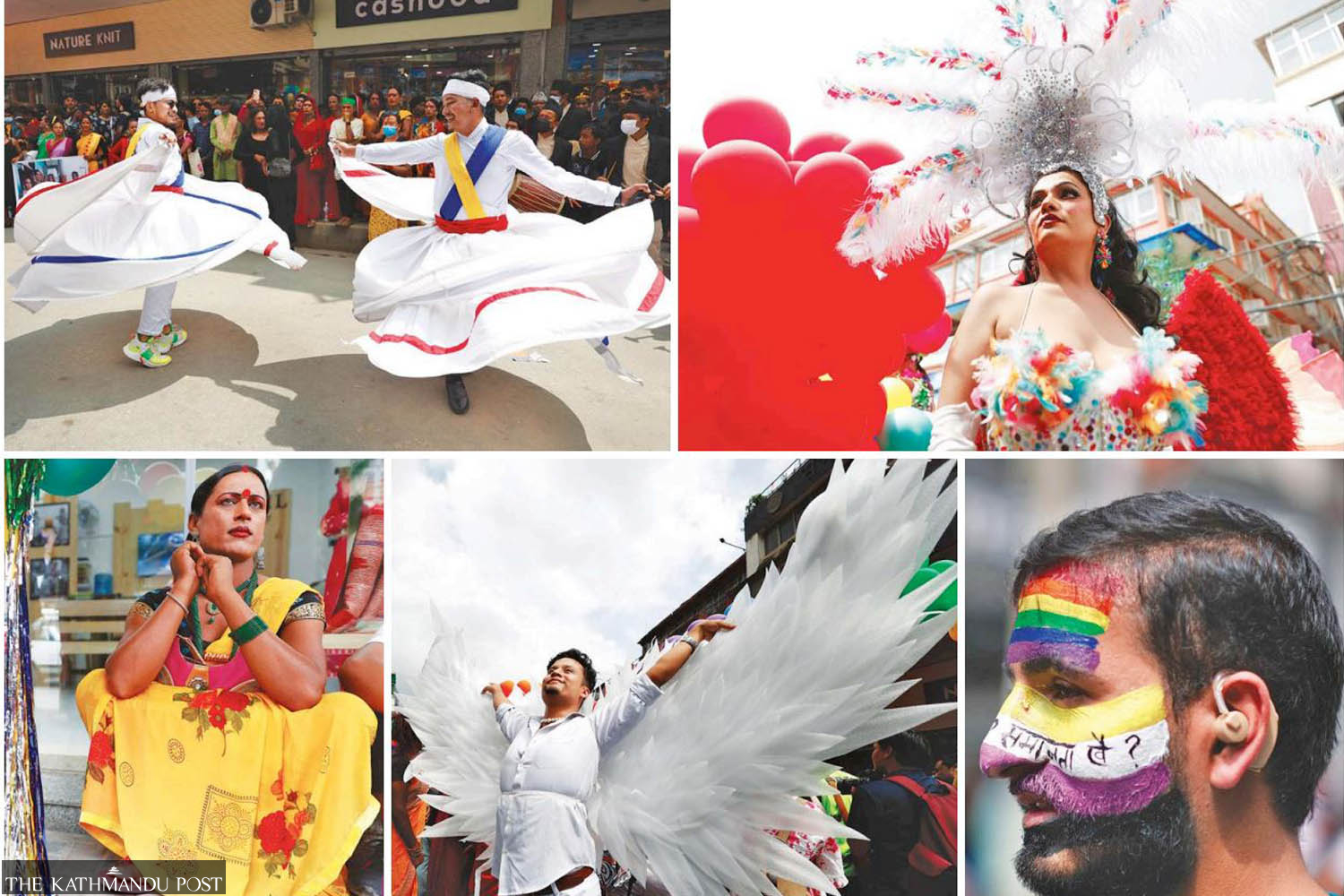 Members of the LGBTIQA+ community and their allies take part in the pride parade celebrations in Kathmandu on Thursday. The annual function is organised by Blue Diamond Society, a pioneering LGBTIQA+ rights group, and coincides with the Gai Jatra festival, which is observed to commemorate those who died in the past year. Sanjog Manandhar/TKP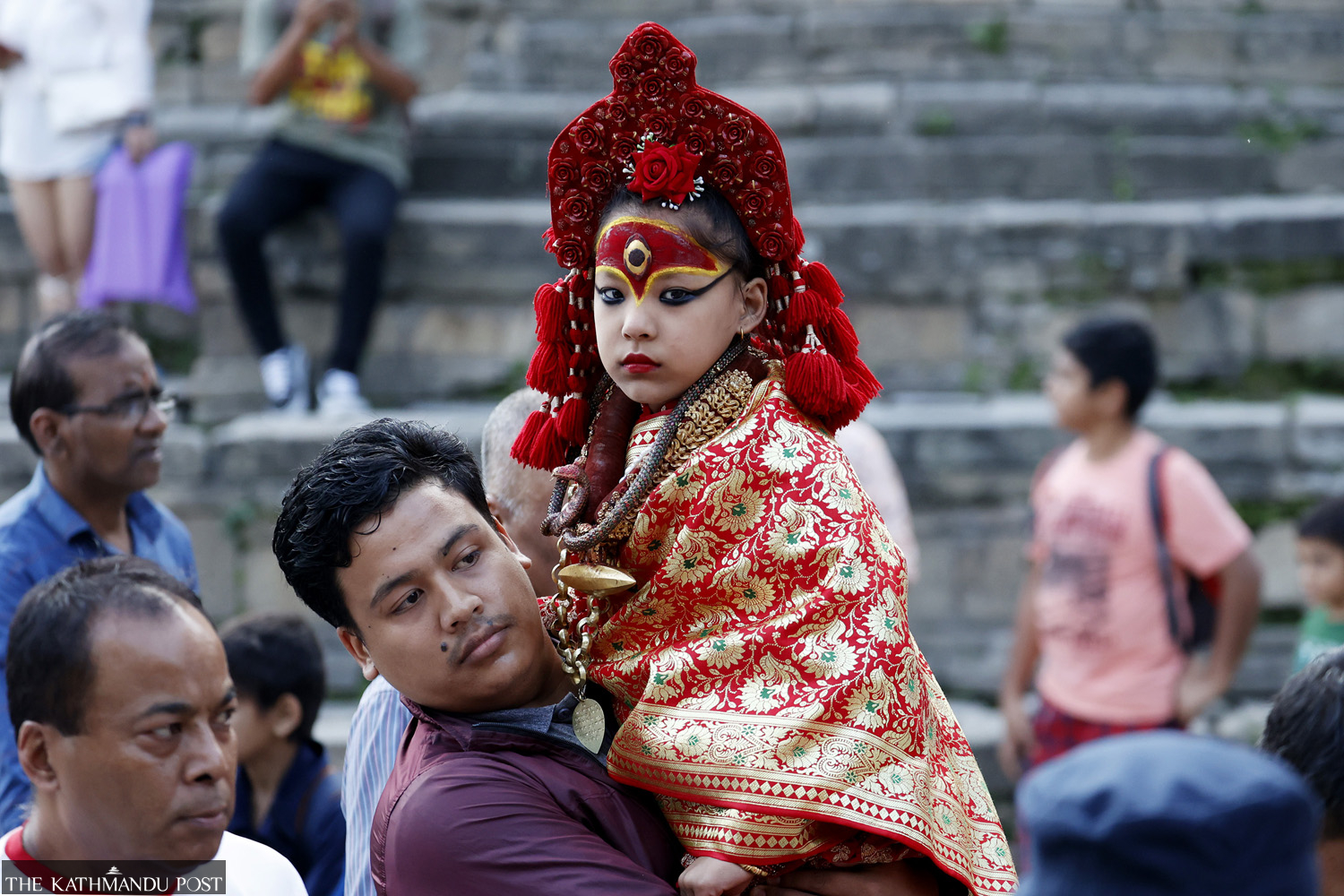 Kathmandu's living goddess Kumari is being carried from Kumarighar to Hanuman Dhoka to witness the Kalash Yatra procession that had arrived at Kathmandu Durbar Square all the way from Changunarayan Temple in Bhaktapur on Monday. Sanjog Manandhar/TKP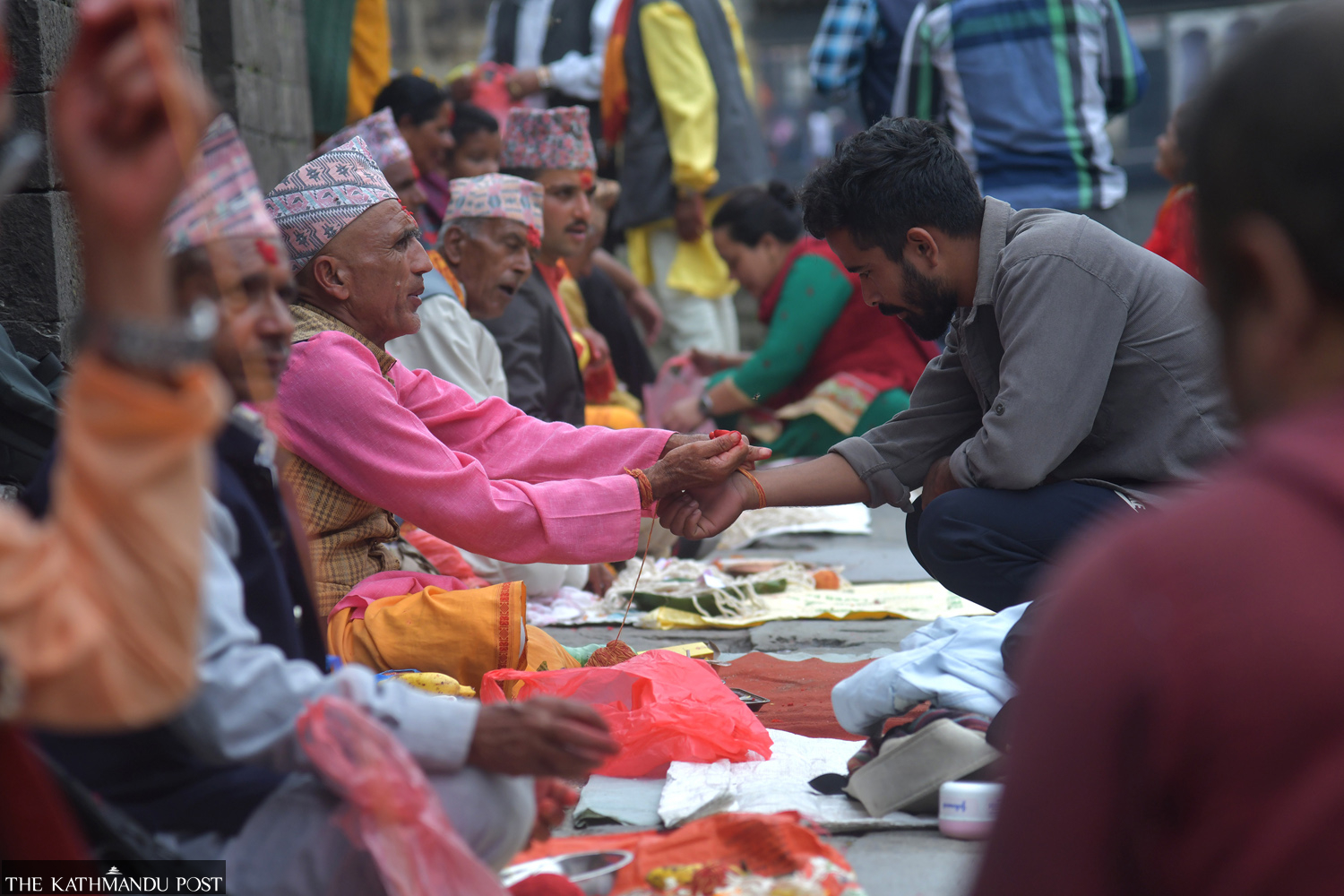 A priest ties sacred cotton thread known as raksha bandhan (protective bond) on the wrist of a man in the Pashupati area in Kathmandu on the occasion of Janai Purnima on Thursday. Tagadhari people offer oblations to the seven principal sages of Hinduism and change Janai (a sacred thread worn around the torso) on this day. In the Tarai plains, sisters offer rakhi (an ornamental wristband) to their brothers on this day. Deepak KC/TKP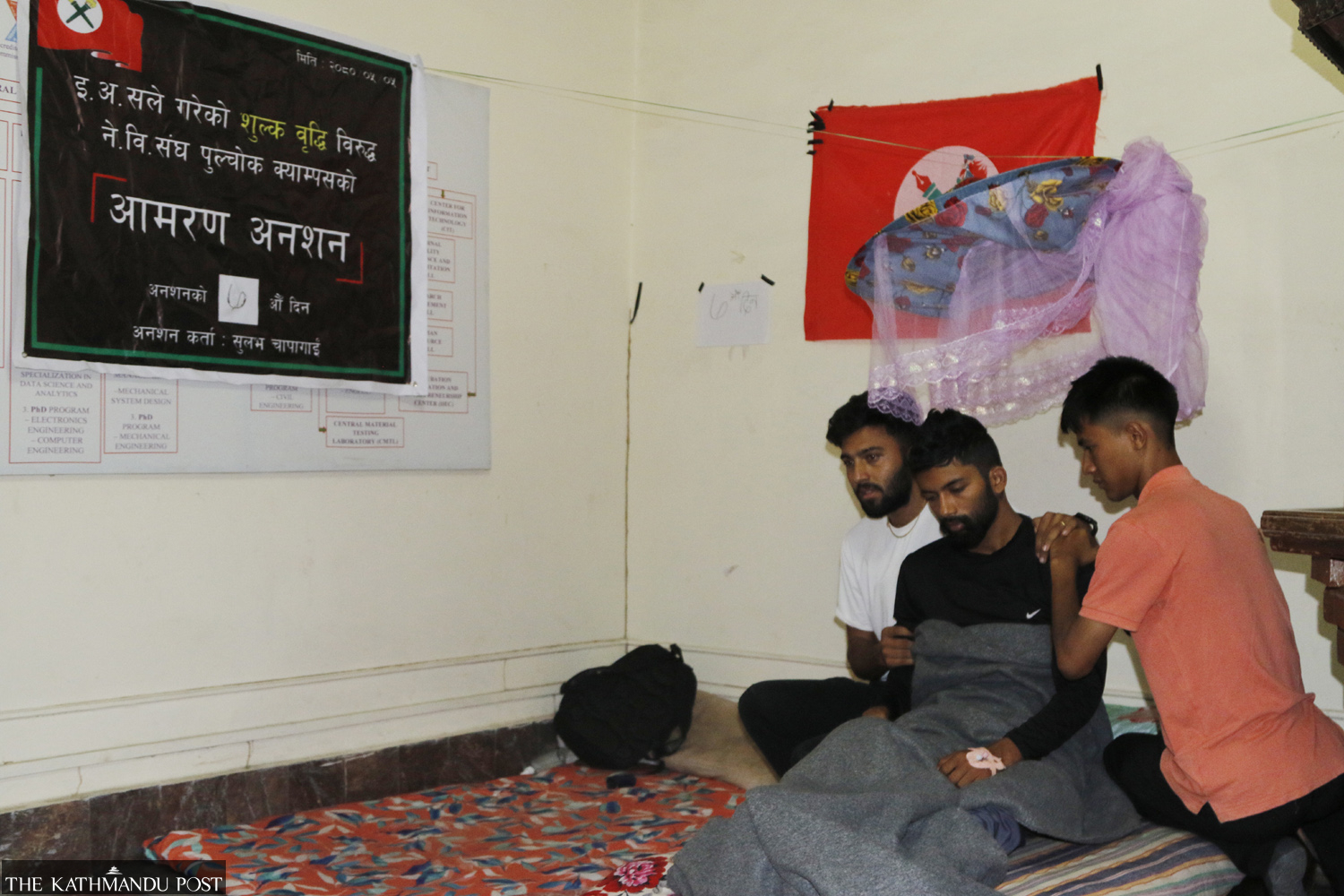 Sulabh Chapagain (centre), a member of the Congress-affiliated Nepal Students' Union, pictured on Monday at Institute of Engineering at Pulchowk on the seventh day of his 'fast-unto-death' protest against the Tribhuvan University's decision to hike the tuition fees for bachelor programmes by over 140 percent. Keshav Thapa/TKP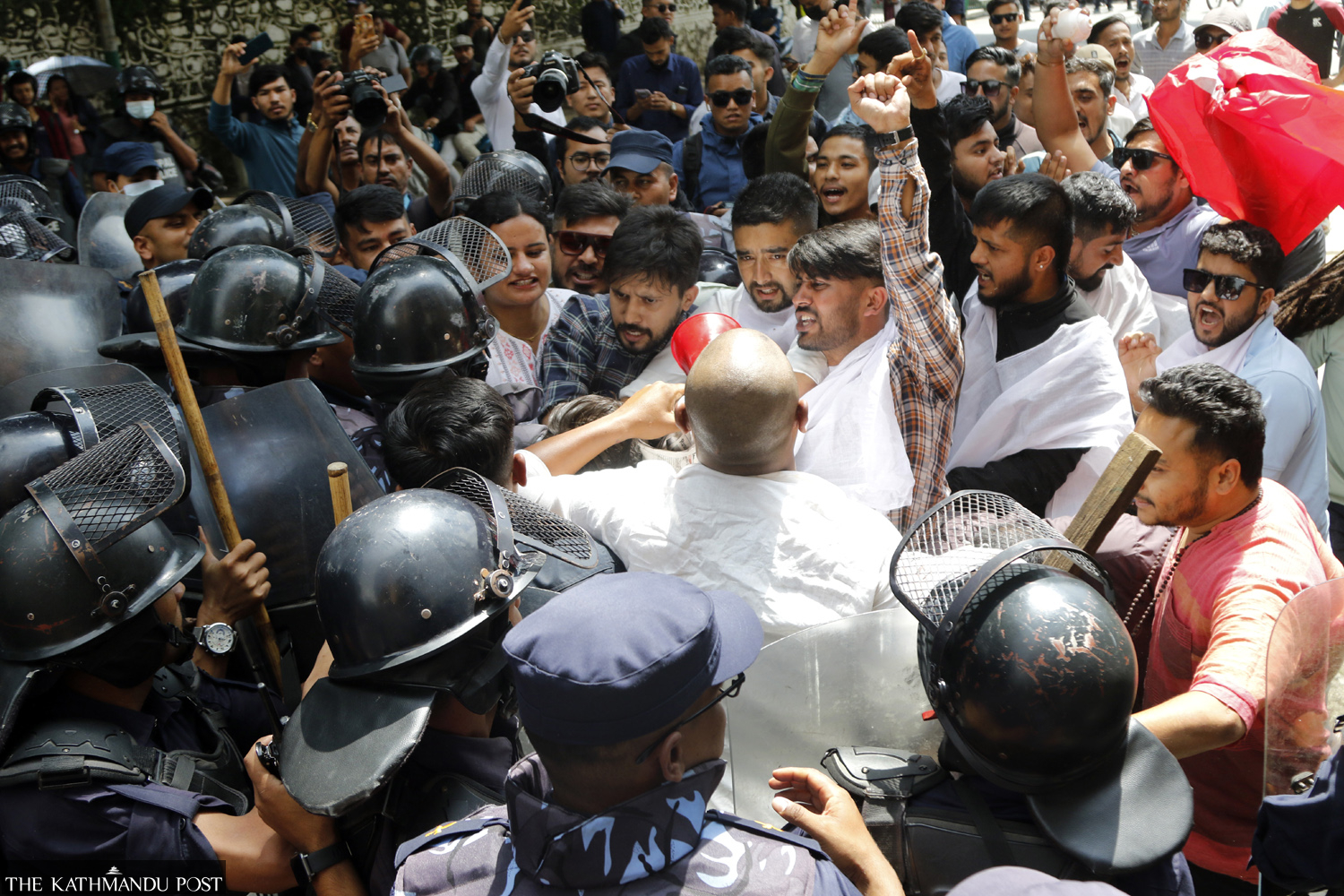 The Nepal Student Union, a student wing of the Nepali Congress, stages a demonstration outside the dean's office at Pulchowk Engineering Campus on Tuesday, protesting against the Tribhuvan University Institute of Engineering's decision to hike tuition fees for bachelor programmes, demanding the decision be taken back. Keshav Thapa/TKP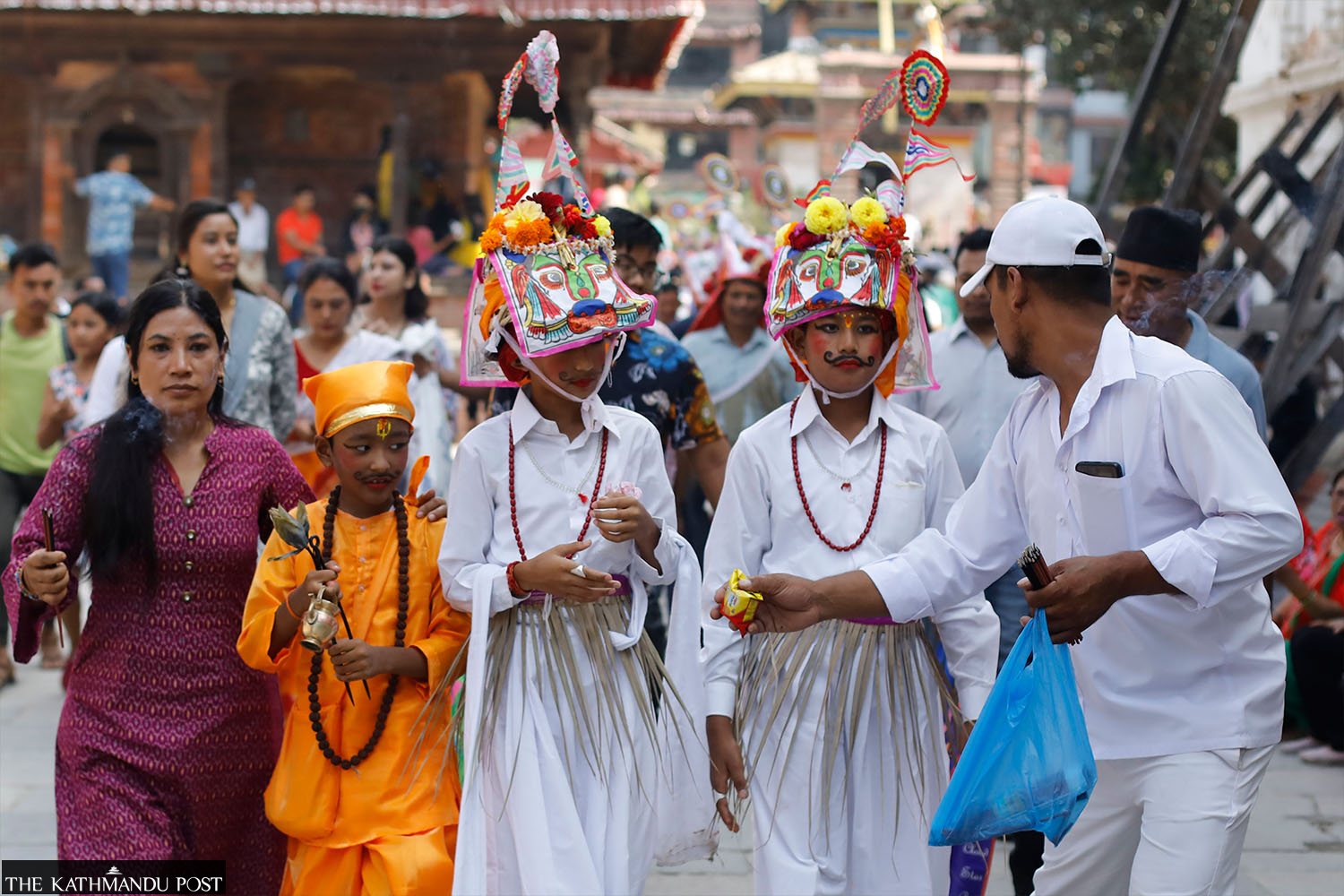 Young boys wearing colourful headgears and strange outfits being paraded through the street at Hanuman Dhoka on the occasion of Gaijatra festival on Friday. Mainly Newar families who lost a member during the past year organise such procession, which are often accompanied by cows. Elite Joshi/TKP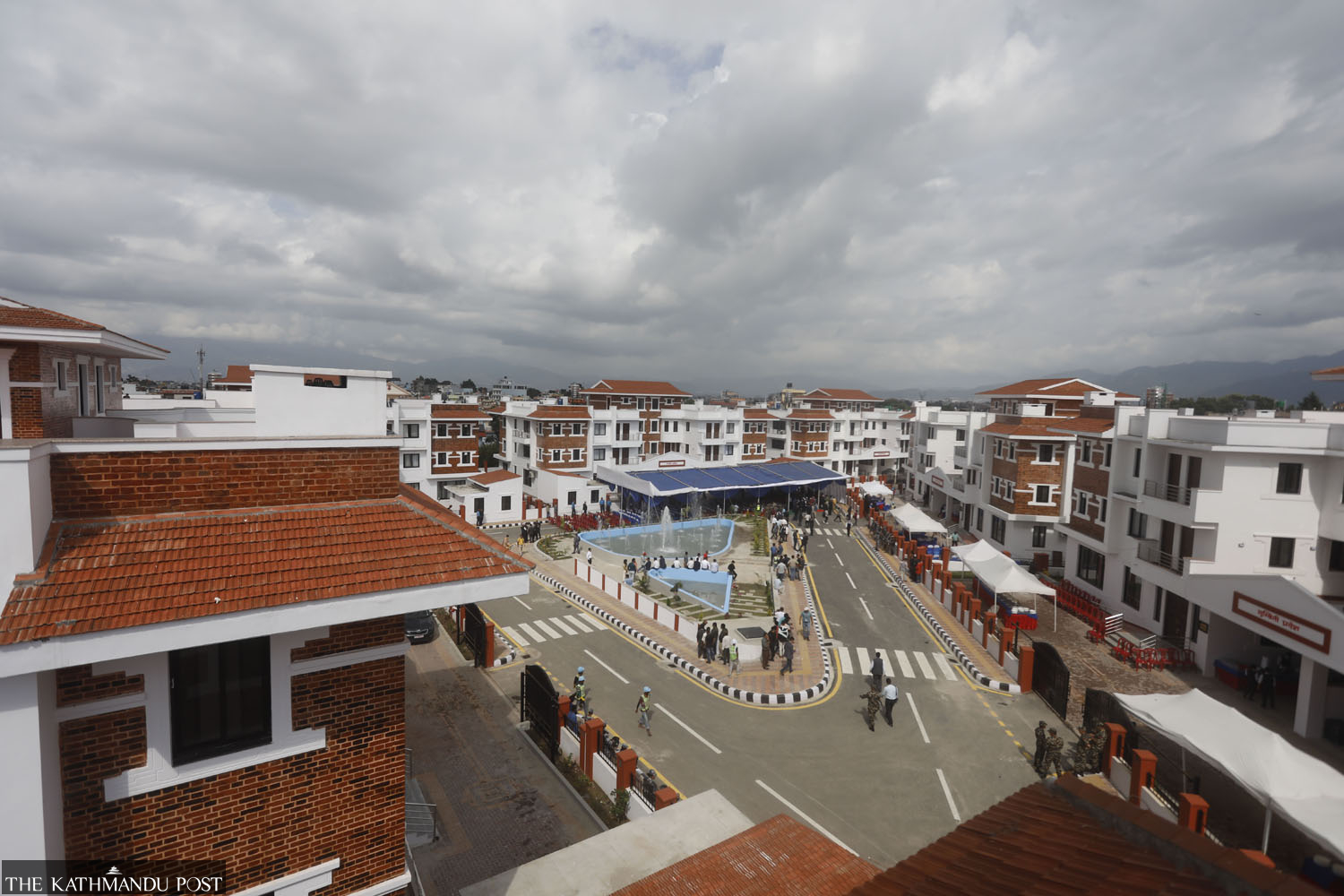 A view of the residences at Bhainsepati in Lalitpur that Prime Minister Pushpa Kamal Dahal handed over to the province heads and chief ministers on Sunday. Elite Joshi/TKP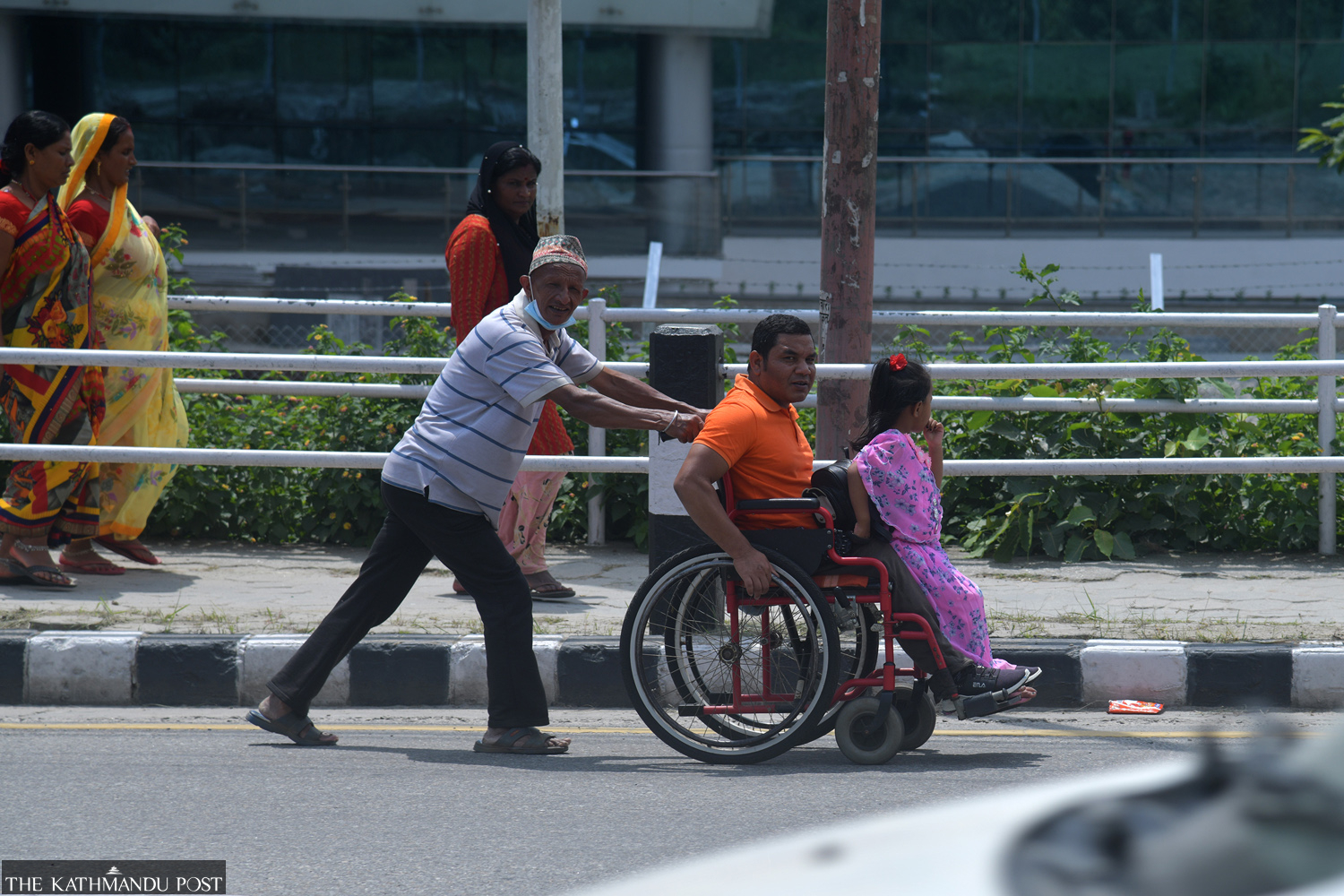 A man pushes a wheelchair that carries a person with disability and a child at Sinamangal in Kathmandu in this recent photo. Deepak KC/TKP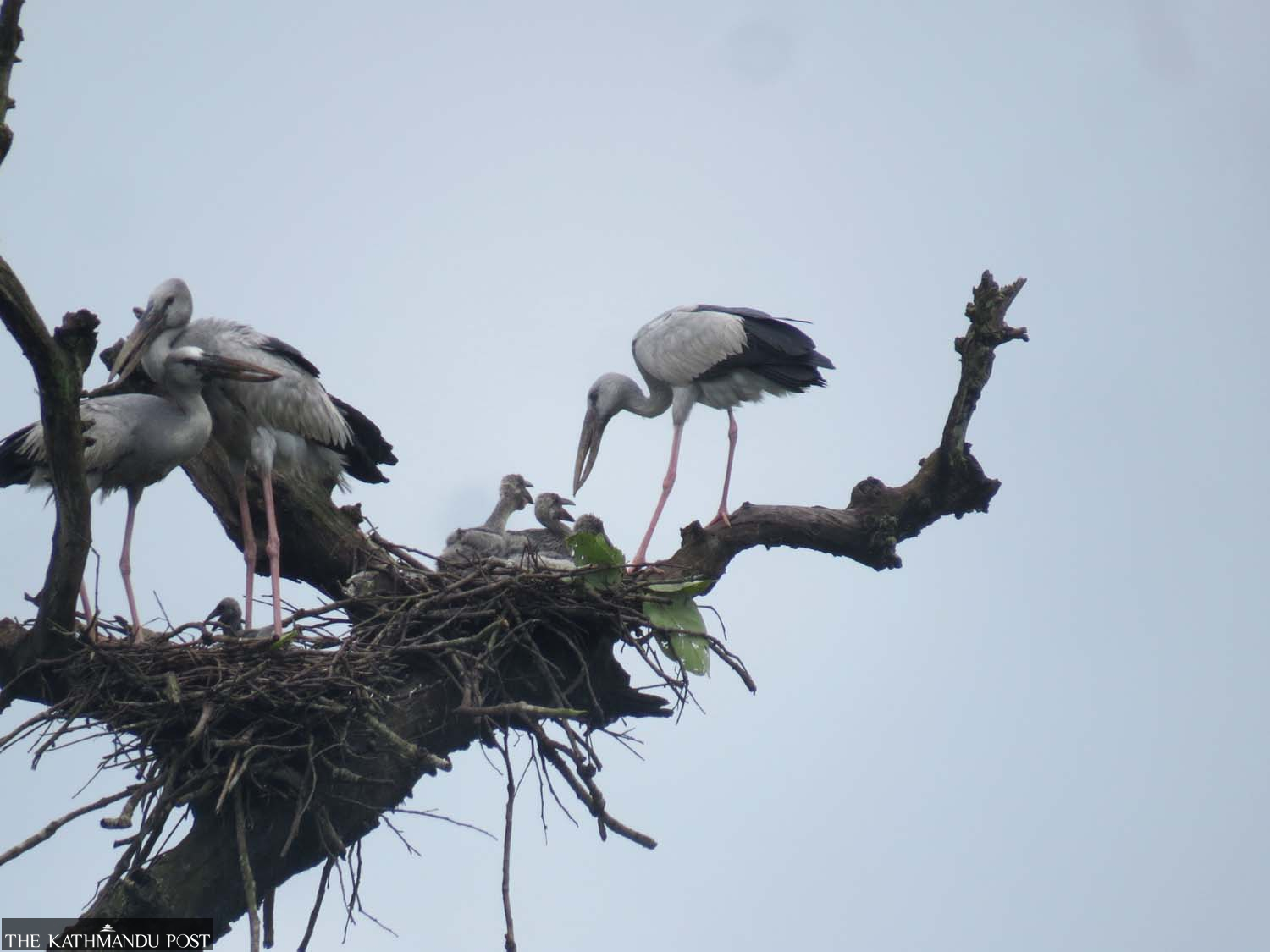 Openbill storks pictured on their nest on a dead tree at Batuli Pokhari forest of Chitwan National Park buffer zone in Bharatpur Municipality-8. Dead sal (shorea robusta) trees in the area have been taken over by the Asian openbill storks. Ramesh Kumar Paudel/TKP
A woman pushes her vegetable cart with her child sitting on top at Sitapaila in the Capital on Thursday evening. Keshav Thapa/TKP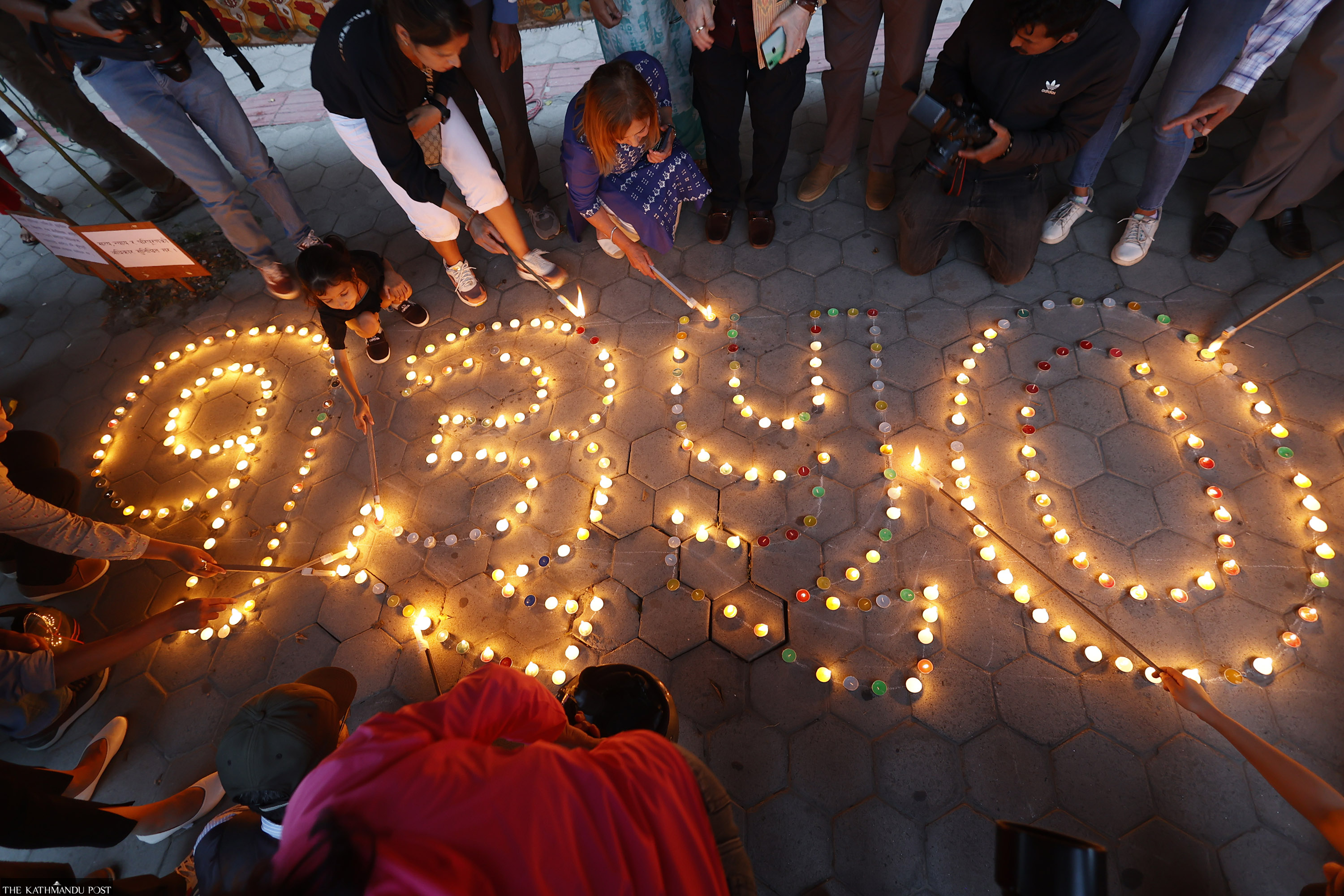 Families of conflict victims and civil society members come together for a vigil in memory of the persons who were forcibly disappeared during the decade-long Maoist insurgency, at New Baneshwar in Kathmandu on Wednesday. Sanjog Manandhar/TKP
---