The week in 10 photos
Here are some of the photos taken by our photojournalists and reporters this week.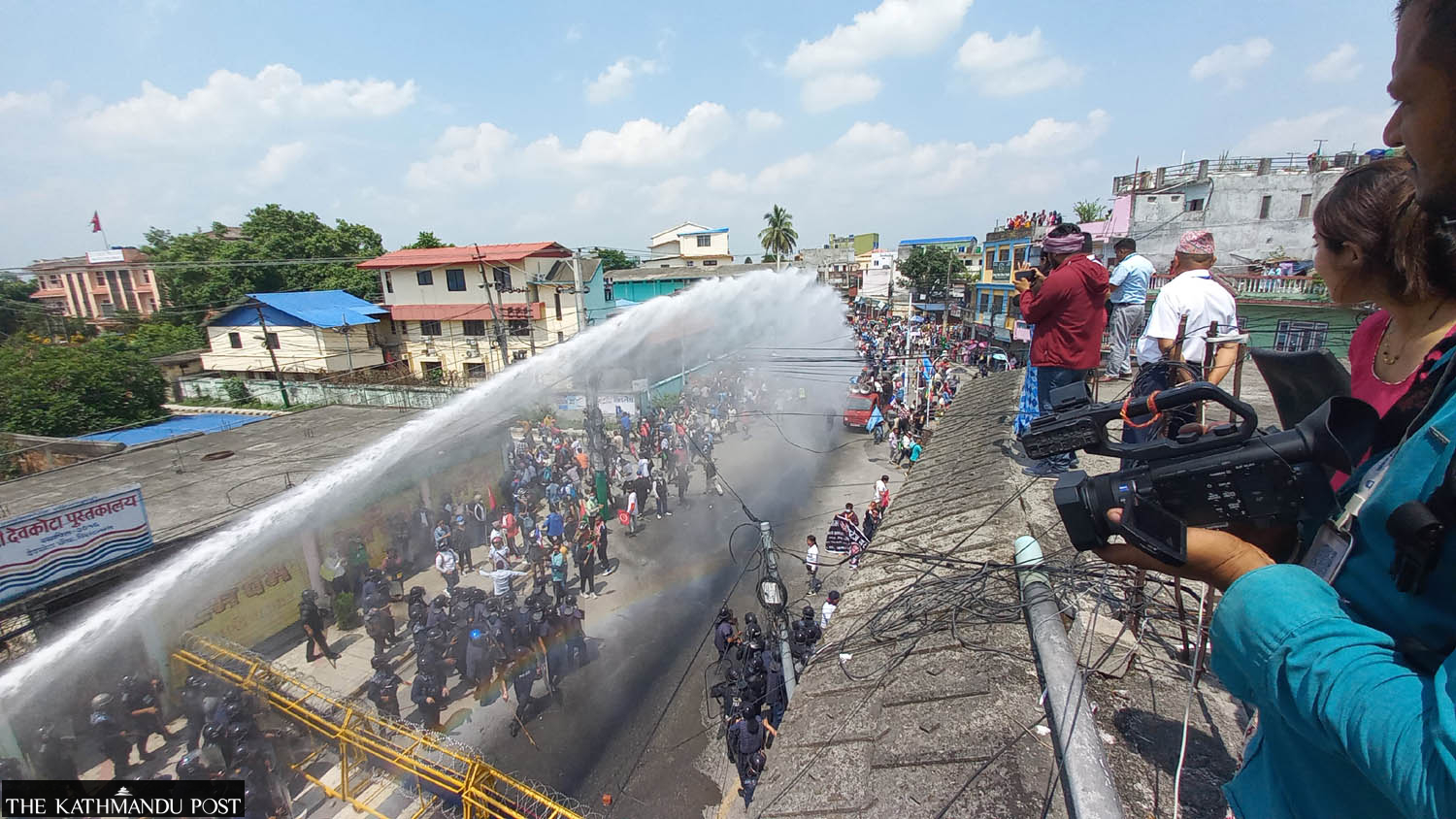 Police use water cannon to disperse a crowd of protesters staging a demonstration against the naming of Koshi Province in Biratnagar on Sunday. Deo Narayan Sah/TKP
Published at : June 3, 2023
Updated at : June 3, 2023 17:03
Here are the best shots from the week.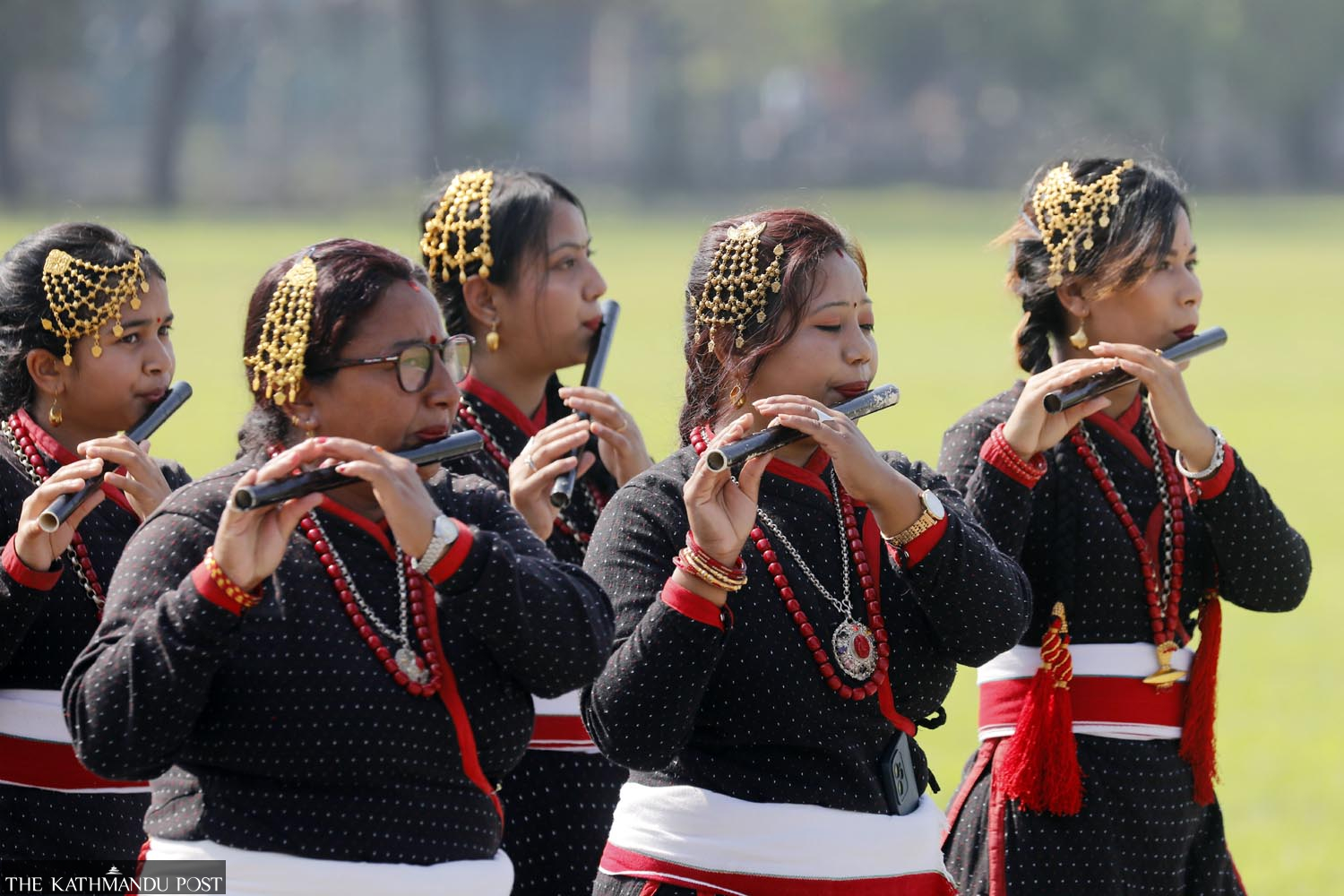 Women in traditional Newa finery play the flute at the 16th Republic Day celebration function at Tundikhel in Kathmandu on Monday. Elite Joshi/KTP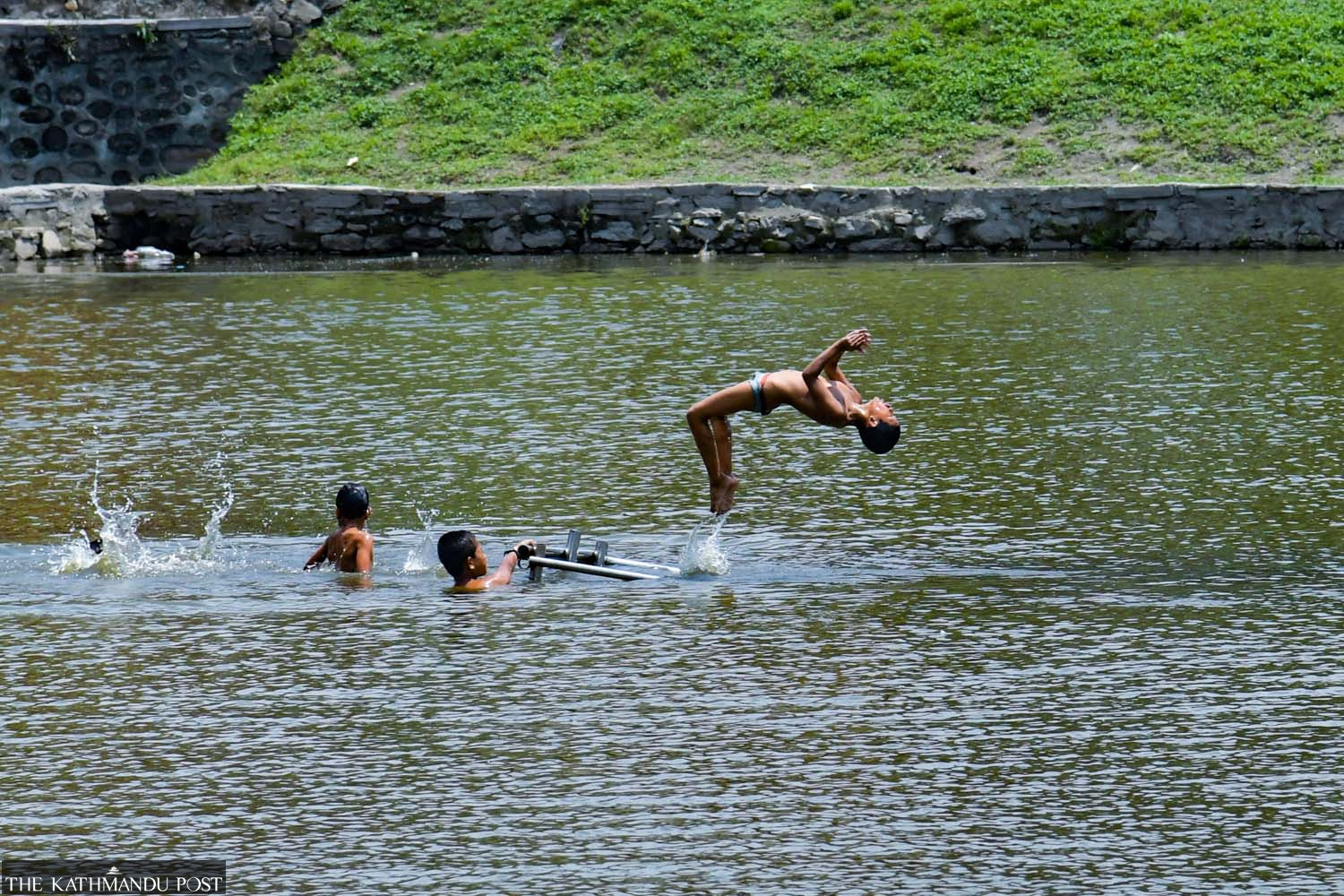 A young swimmer performs a back flip at Kamalpokhari on Tuesday. The Valley is experiencing hotter days. Deepak KC/TKP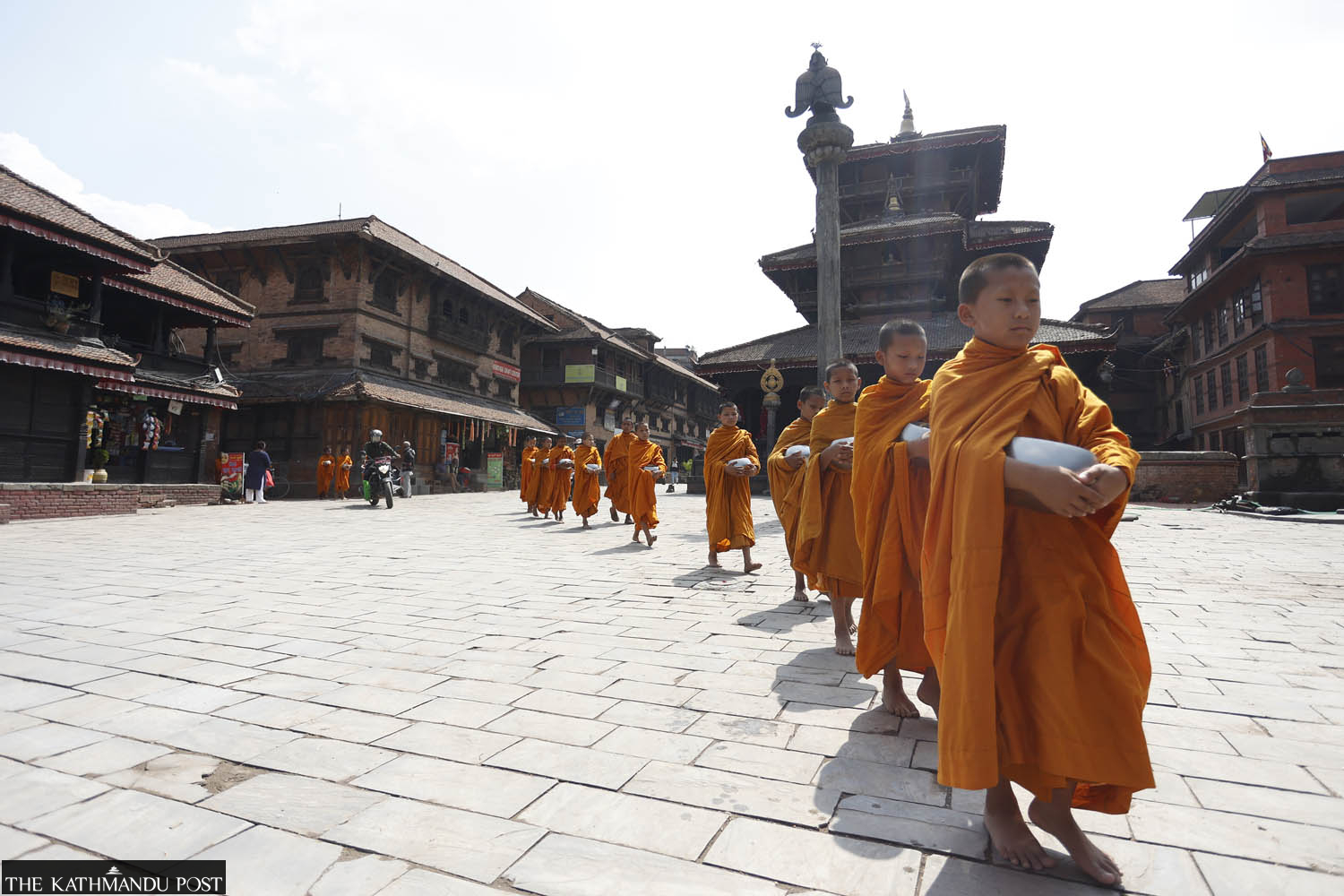 Young Buddhist monks in saffron robes make their way through the Bhaktapur Durbar Square on Sunday. Sanjog Manandhar/TKP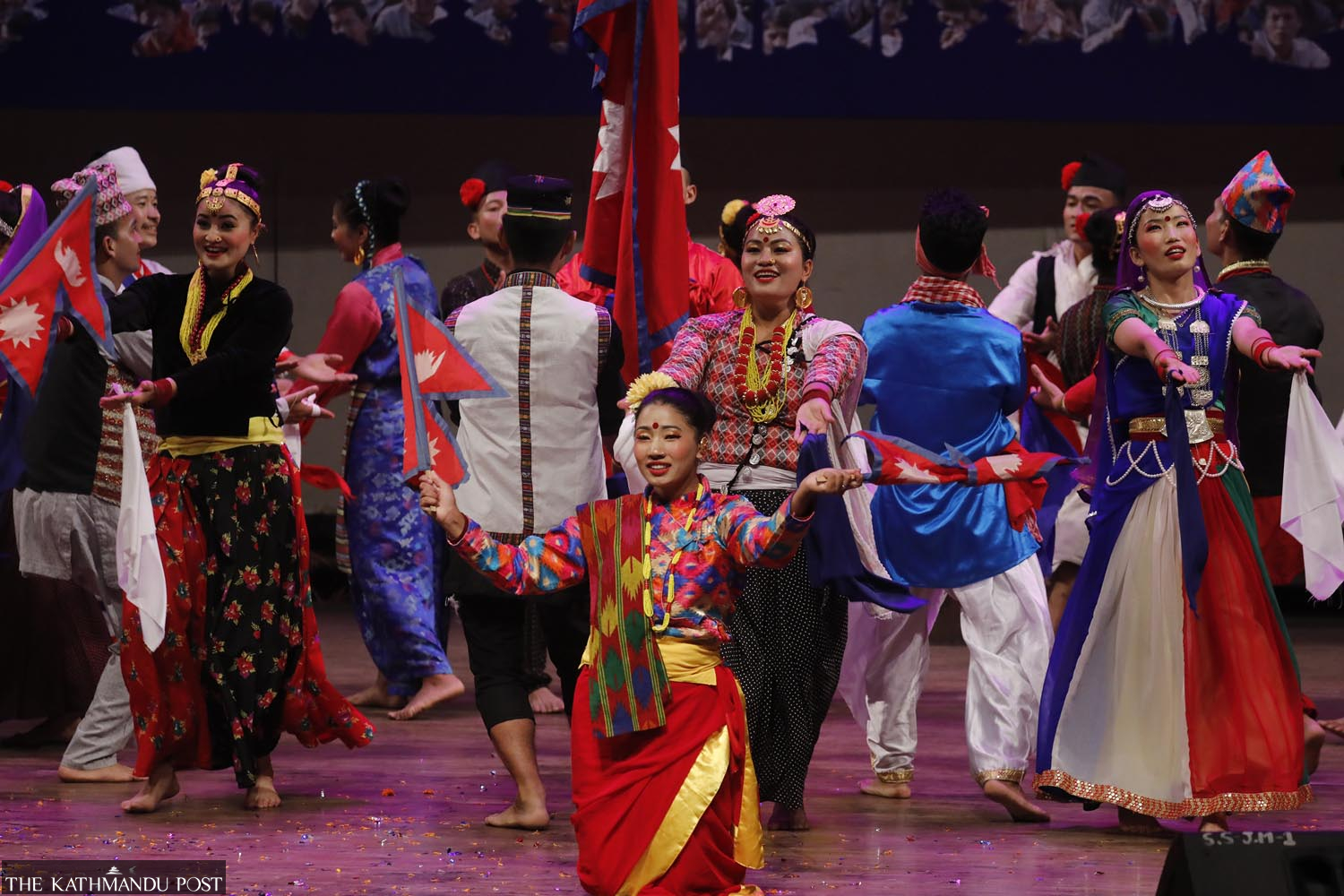 Women in traditional Newa finery play the flute at the 16th Republic Day celebration function at Tundikhel in Kathmandu on Monday. Elite Joshi/KTP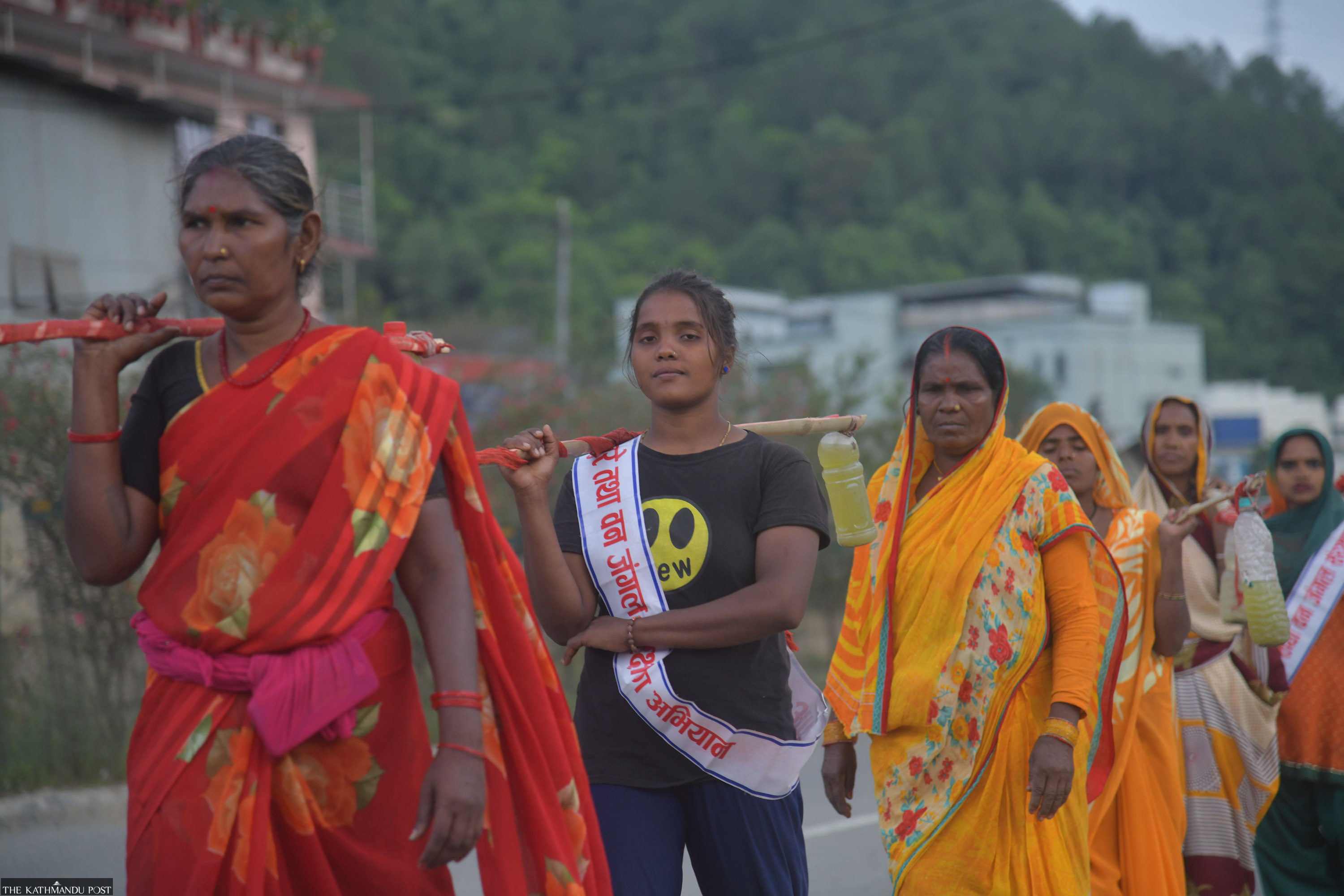 Birgunj residents arrive in Kathmandu on Saturday carrying water samples of the polluted Sirsiya river to draw the state's attention. Deepak KC/TKP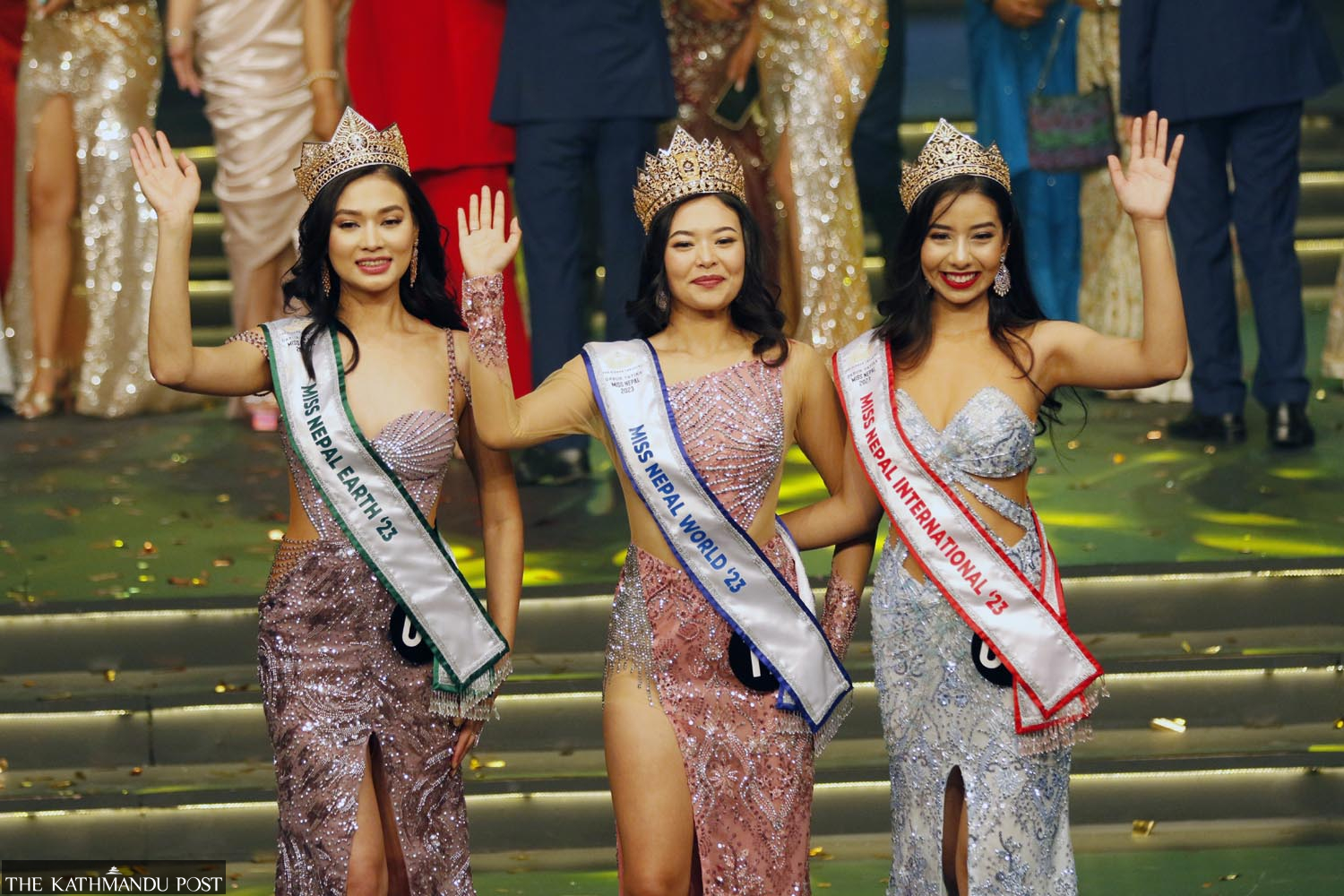 Miss Nepal World Srichchha Pradhan (centre), Miss Nepal Earth Raina Majgaiya (left) and Miss Nepal International Prasiddhy Shah greet the crowd after being crowned titles in the Miss Nepal grand finale. Keshav Thapa/TKP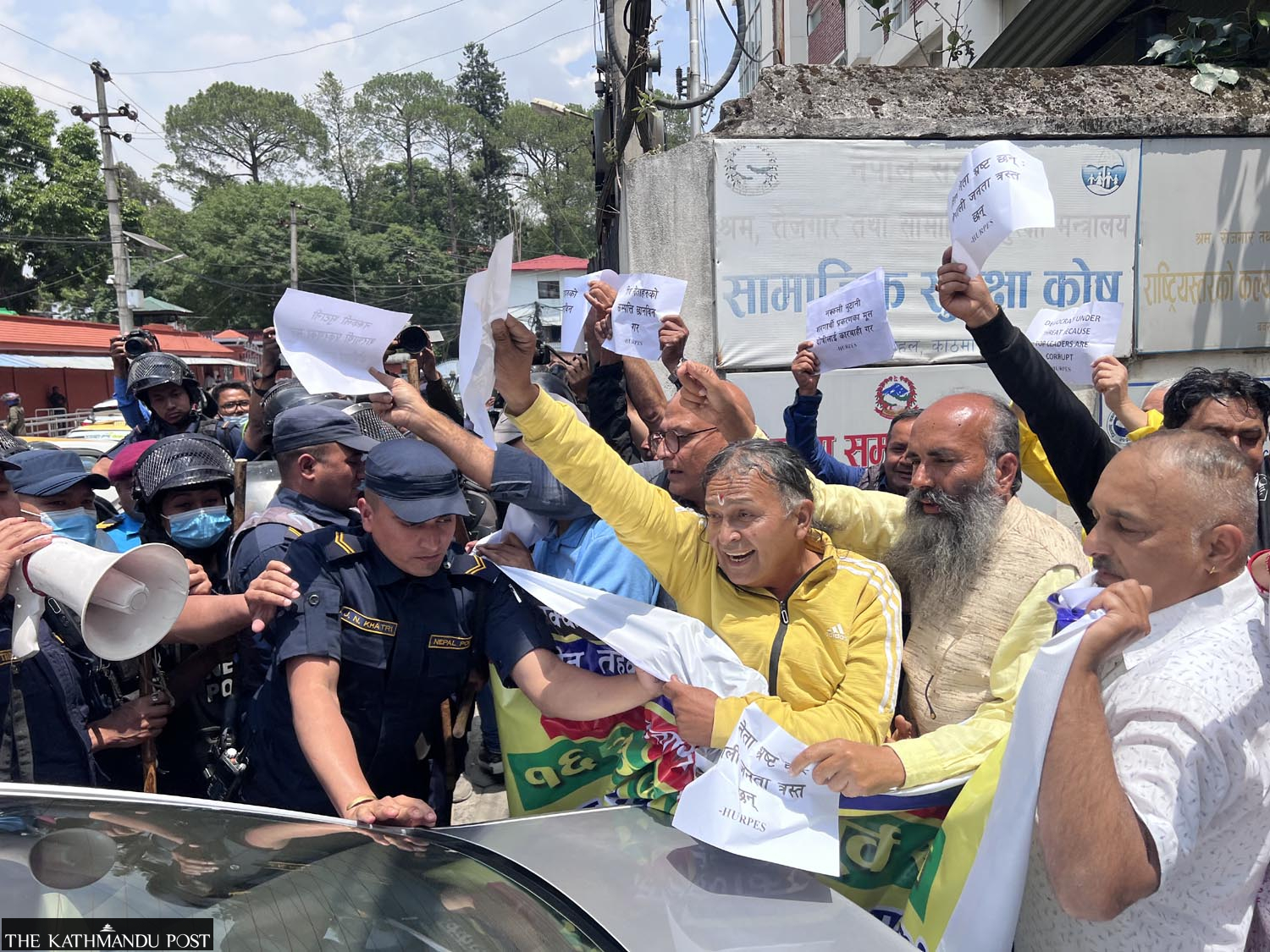 Police confront activists associated with the Human Rights and Peace Society outside the southern gate of Singha Durbar onSunday. The demonstrators chanted slogans calling for prosecution of several politicians and their aides in connection with thescam that involved a plan to send Nepalis and others to the US as Bhutanese refugees. Elite Joshi/KTP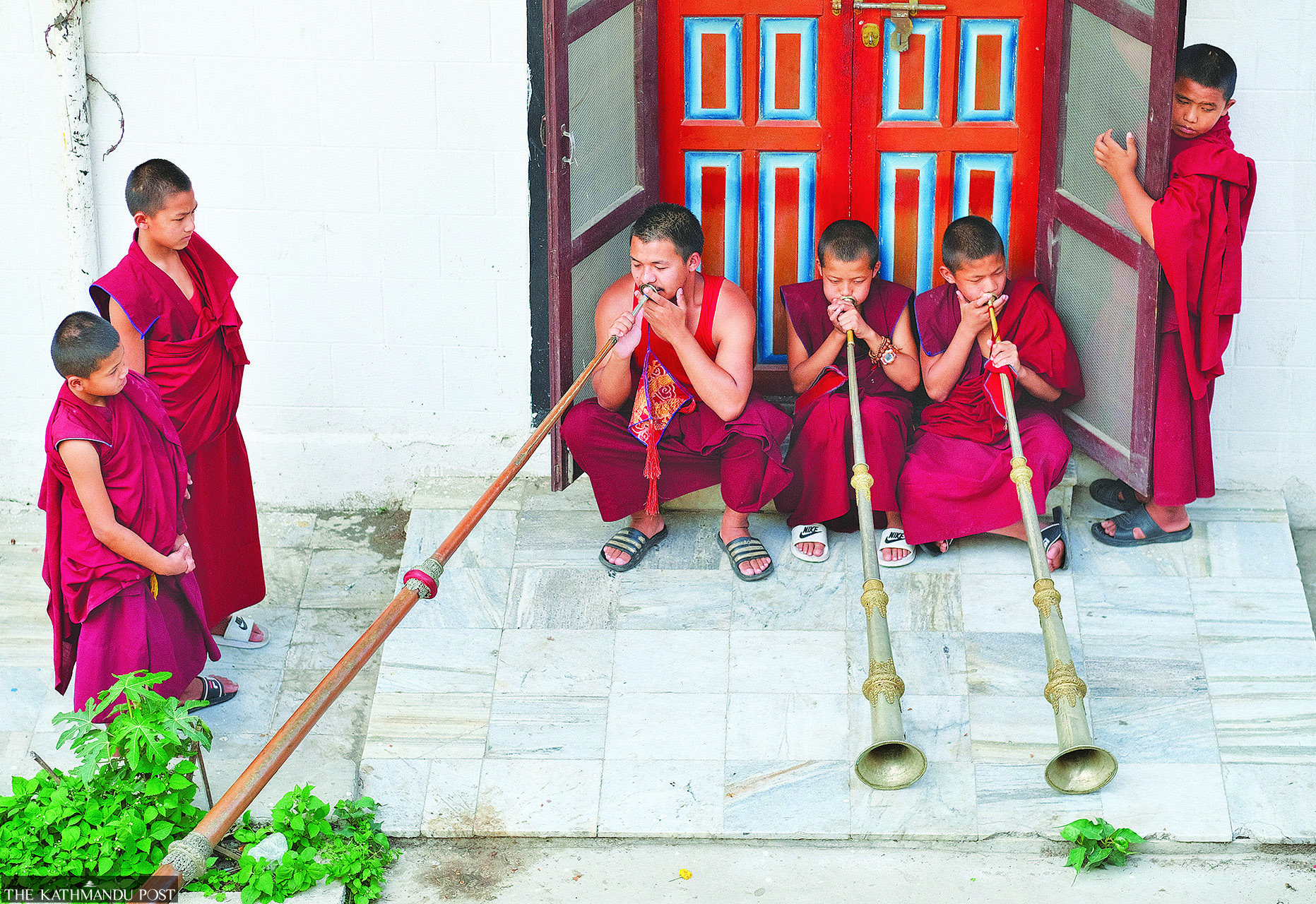 Young Buddhist monks play long-horn instruments at a monastery in Swayambhu in Kathmandu on Thursday. Sanjog Manandhar/TKP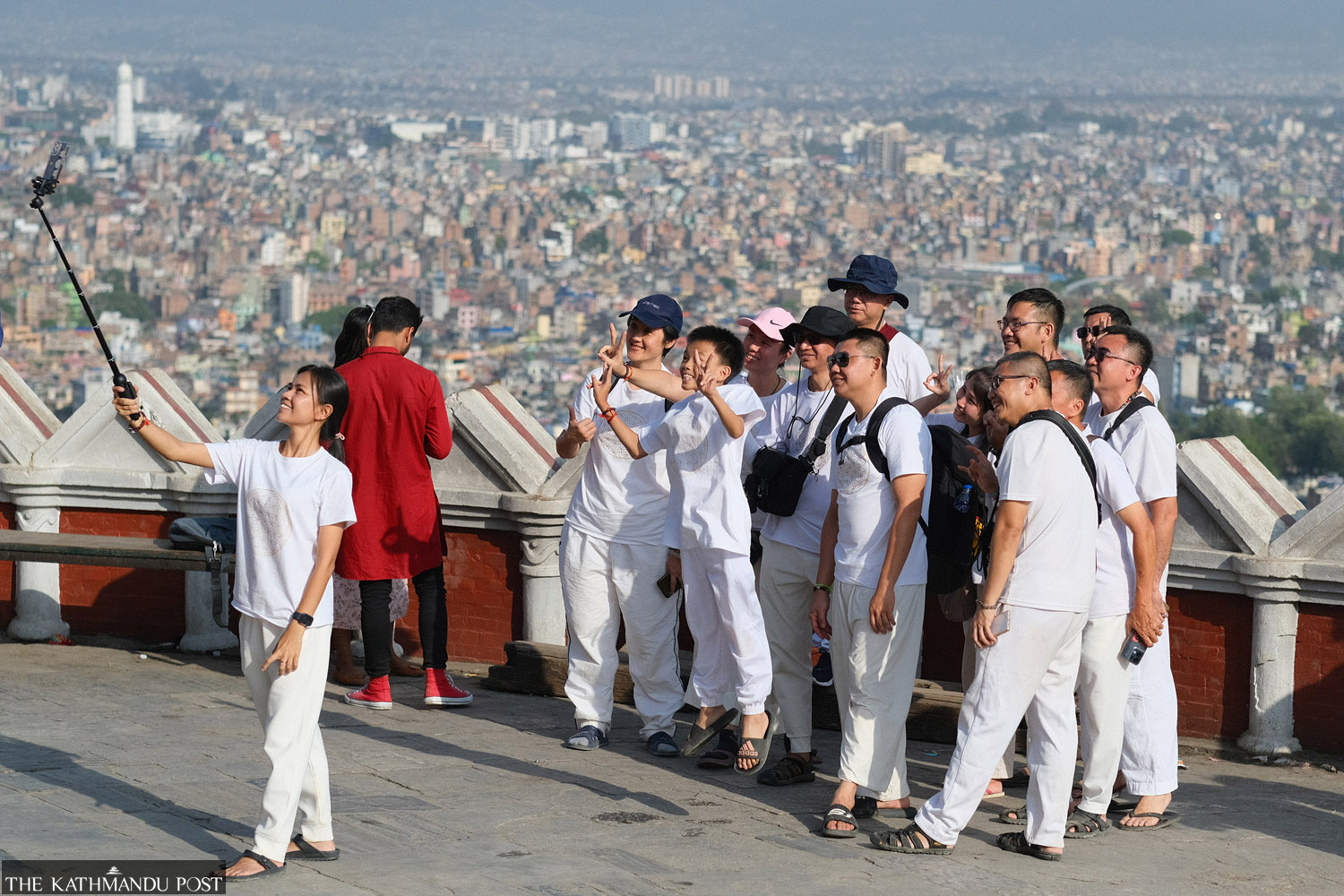 Tourists pose for a group selfie at the Swayambhunath Stupa in Kathmandu on Thursday. Sanjog Manandhar/TKP
---