The week in 12 photos
Here are some of the best photos taken by our photographers and reporters between February 26 and March 4.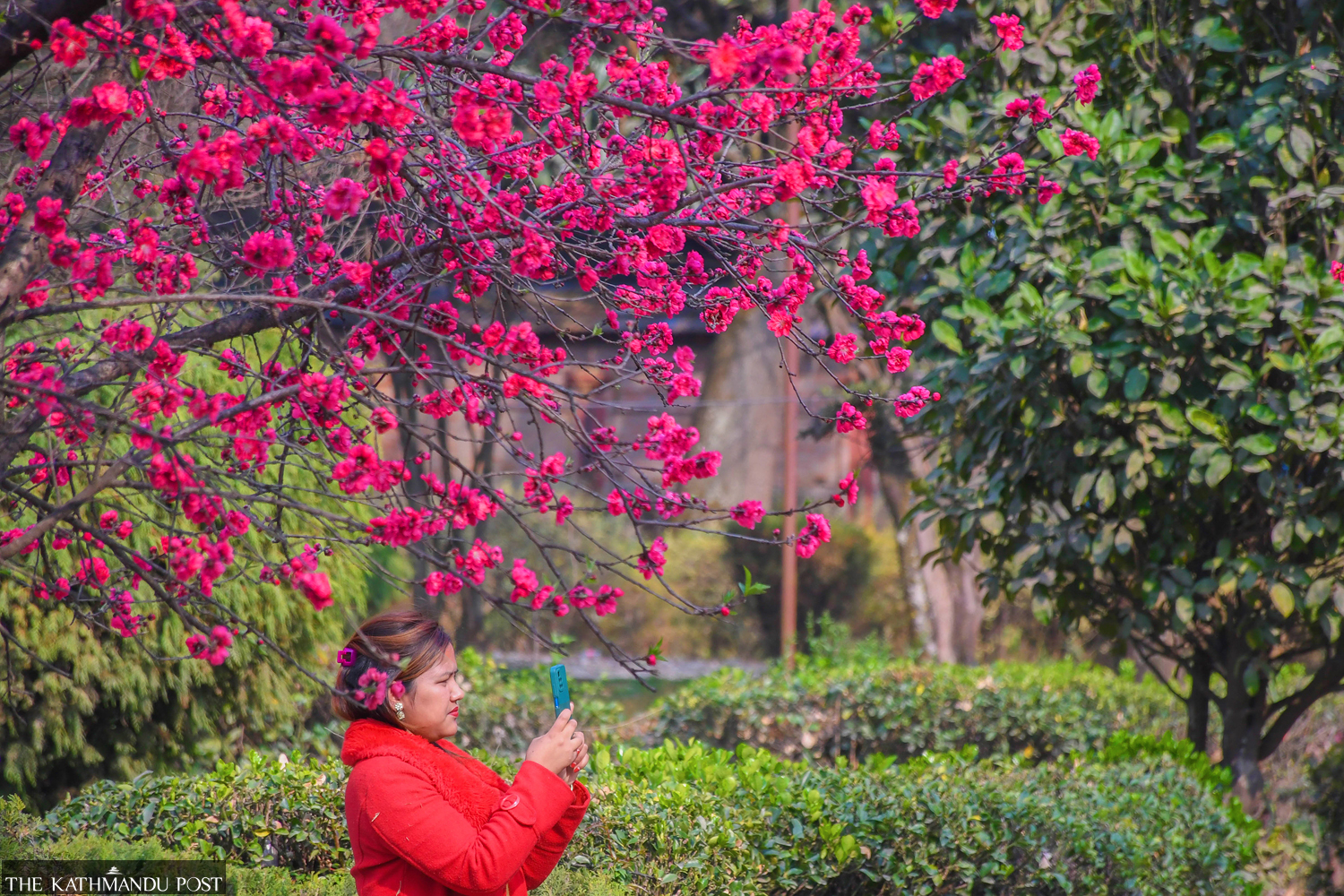 A woman amid peach blossoms at Bhrikutimandap in Kathmandu on Wednesday. Anish Regmi/TKP
Published at : March 4, 2023
Updated at : March 4, 2023 15:06
Here are the best shots from the week.

A woman with a child in her arms caught jaywalking right under a pedestrian bridge at Koteshwar, Kathmandu on Friday. Elite Joshi/TKP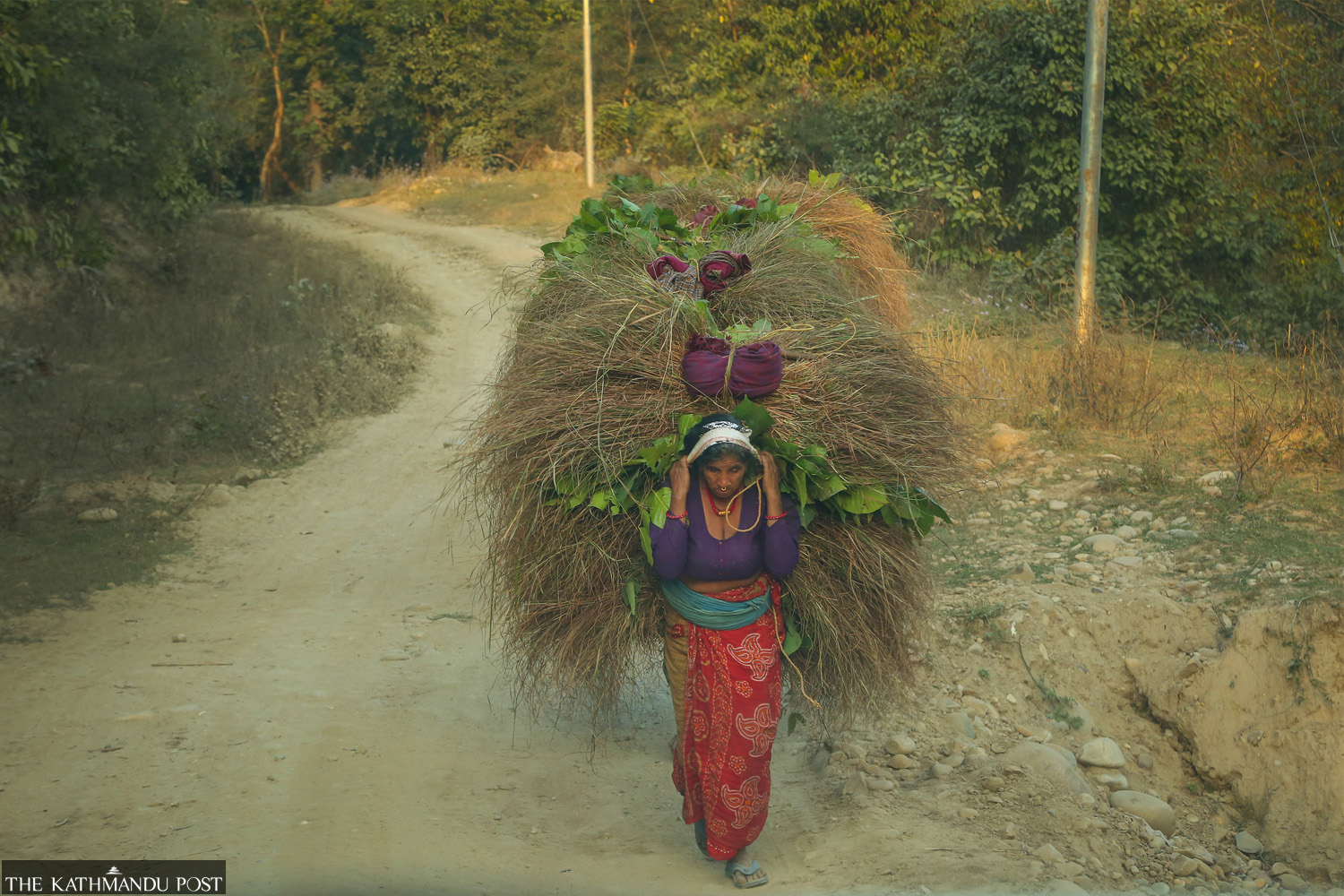 Three women carry animal fodder at Ghatgaun in Chaukune, Surkhet in this recent image. Prakash Chandra Timilsena/TKP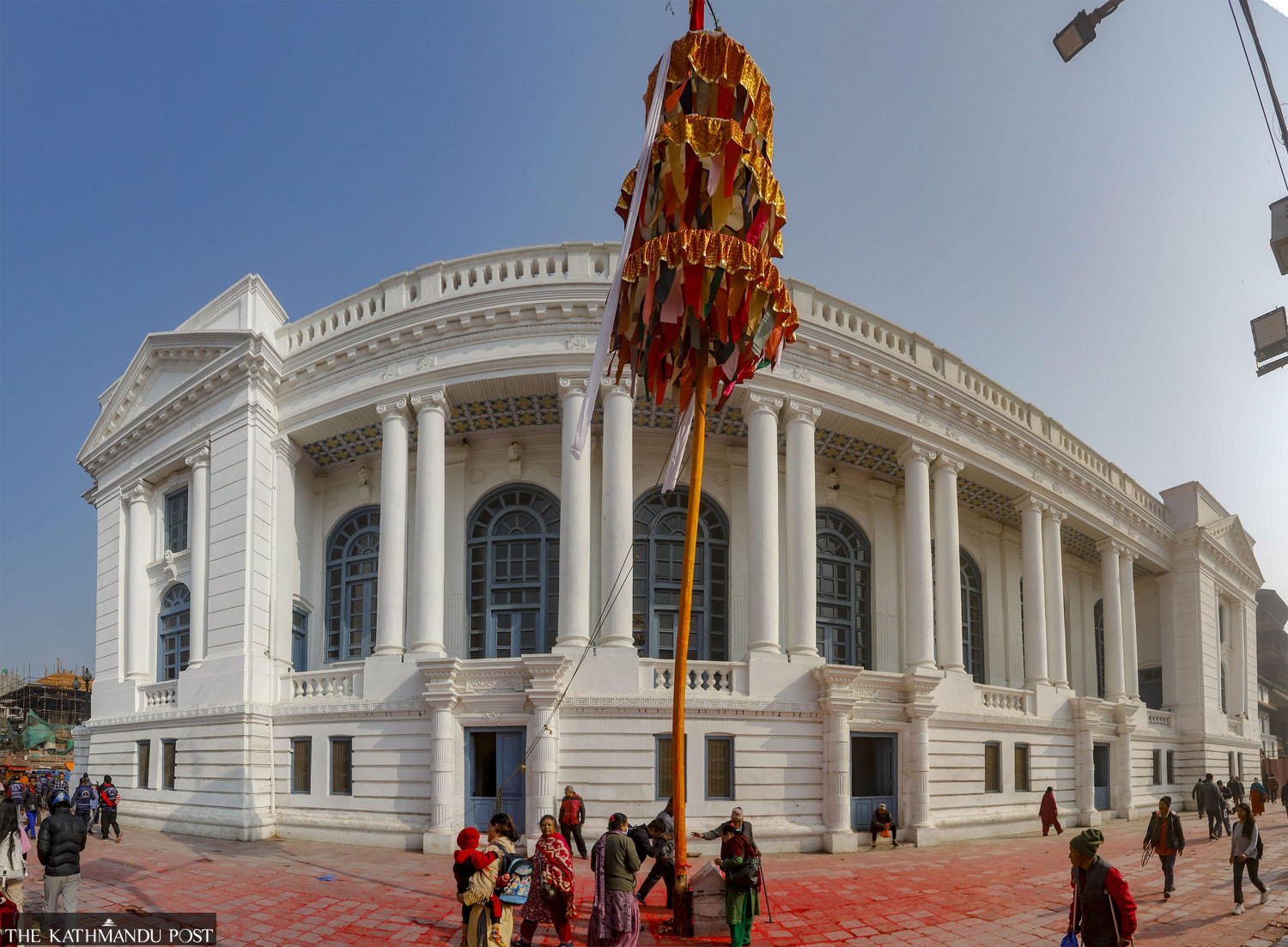 A ceremonial pole festooned with colourful cloths (chir) was erected amid fanfare marking the start of the eight-day Holi festival at Basantapur, Kathmandu on Monday. Elite Joshi/TKP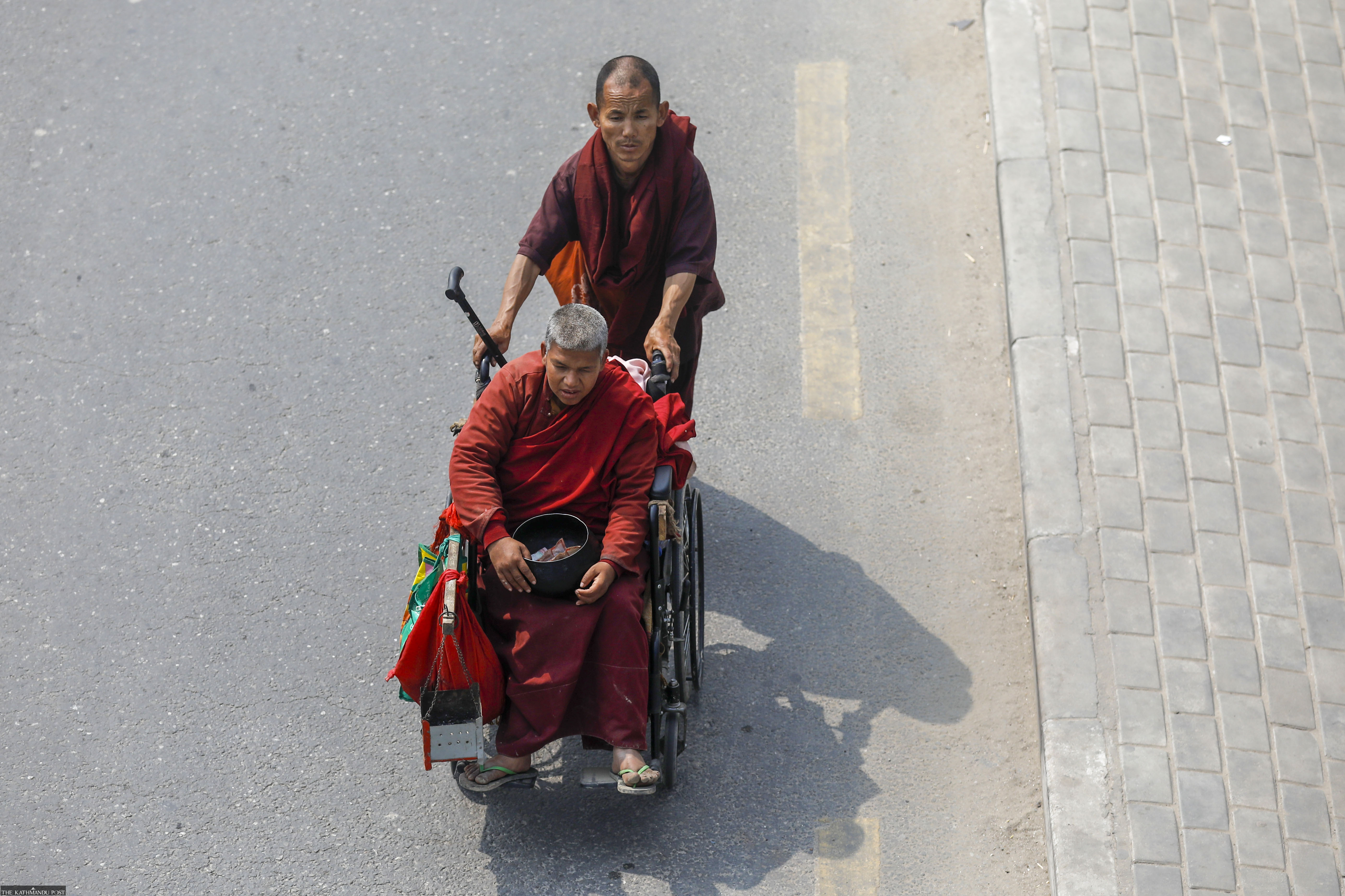 Two monks on the road at Koteshwar in Kathmandu on Thursday. Elite Joshi/TKP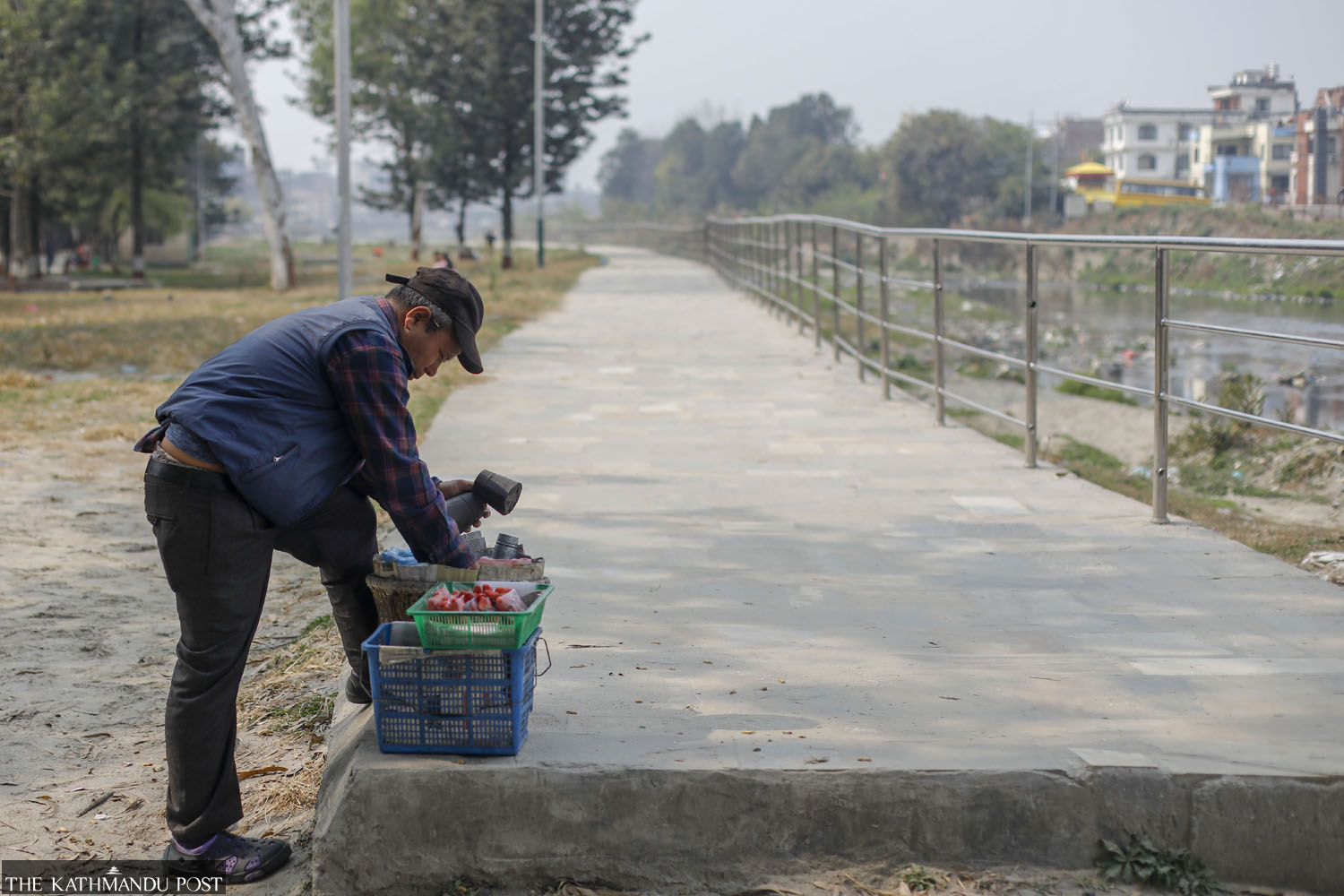 A street vendor awaits customers at a public park at Buddhanagar in Kathmandu on Wednesday. Elite Joshi/TKP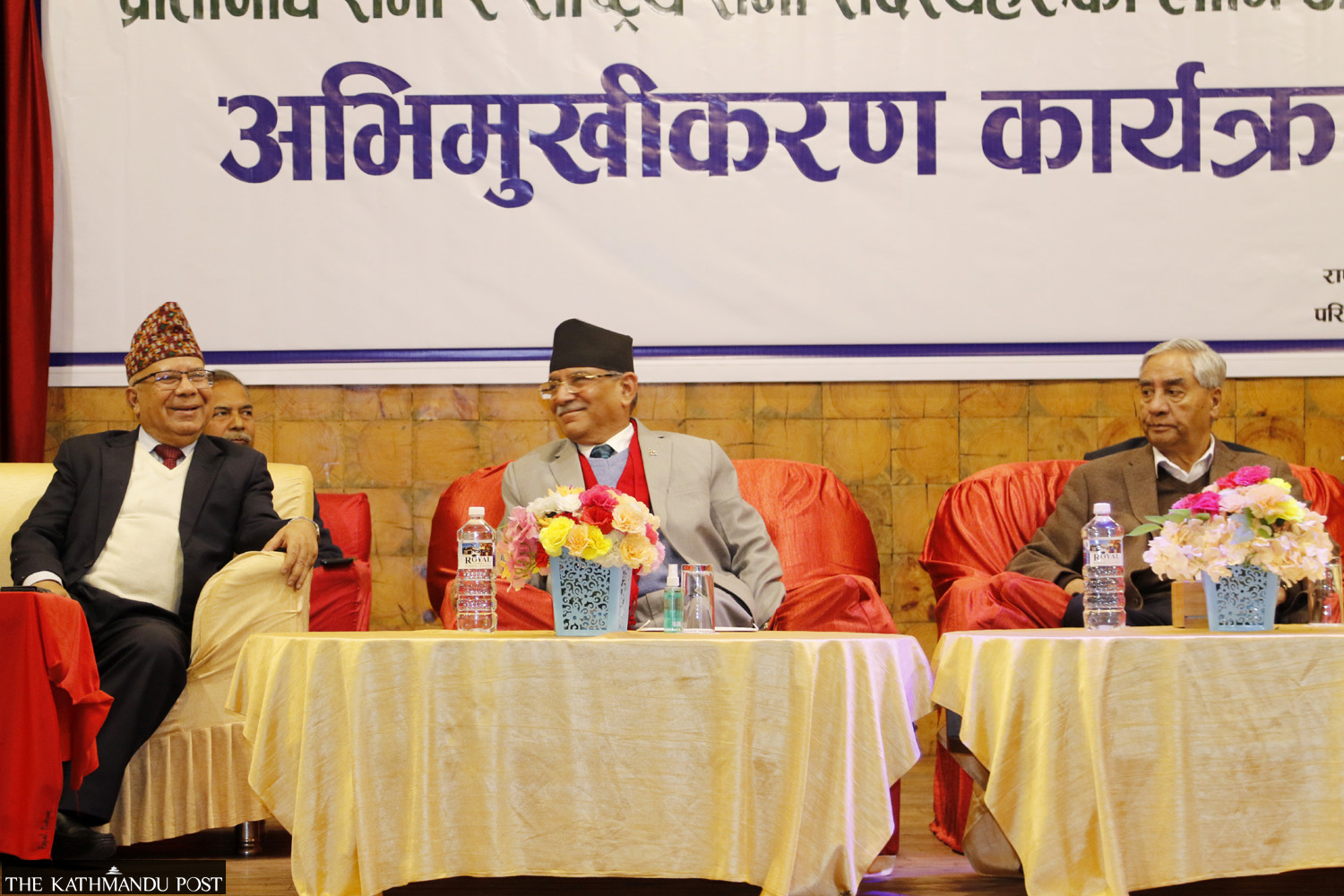 Madhav Kumar Nepal, Pushpa Kamal Dahal and Sher Bahadur Deuba, three of the party leaders who have teamed up to support Ram Chandra Paudel's presidential bid, during an orientation for party lawmakers on next week's vote, in Kathmandu on Thursday. Keshav Thapa/TKP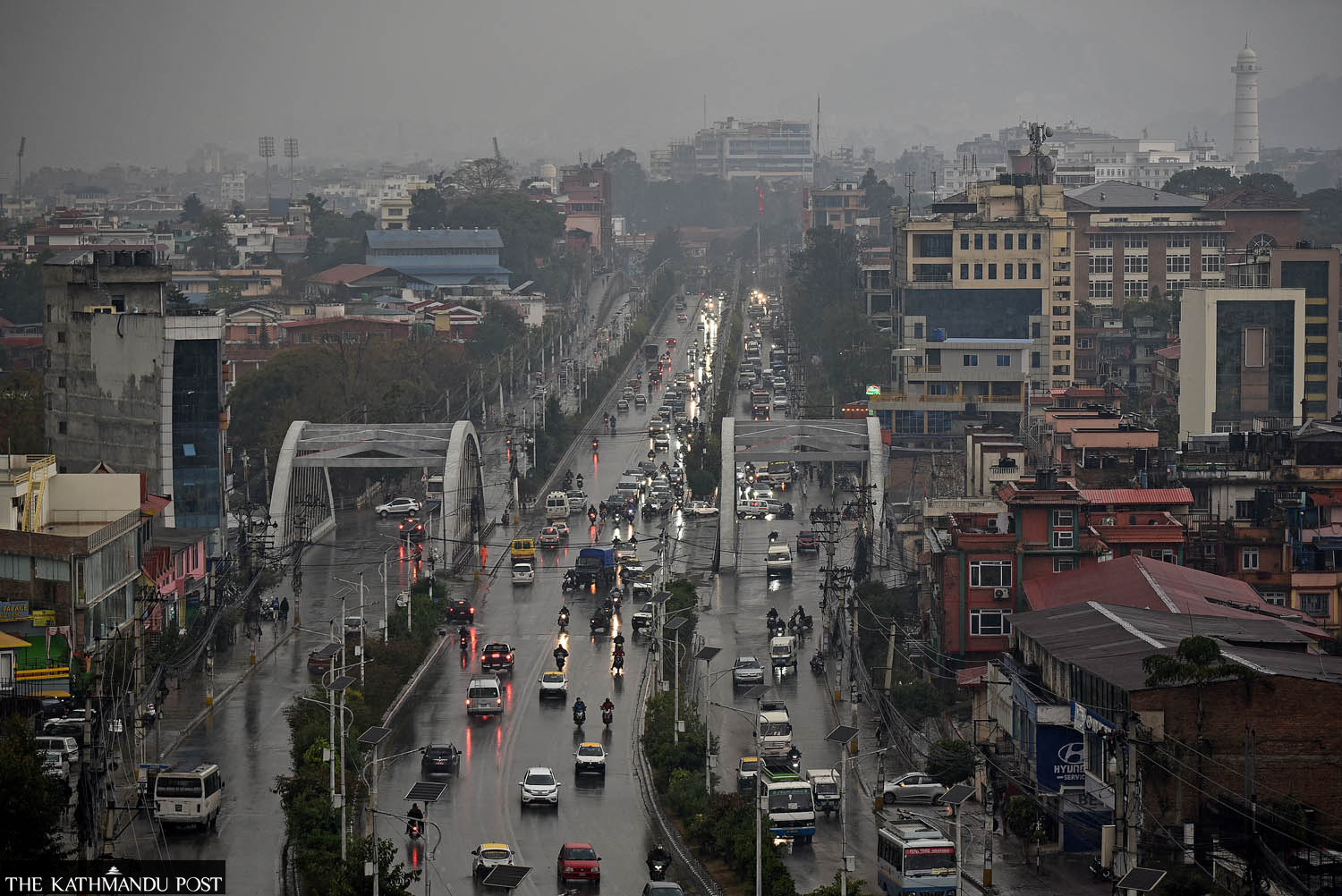 A view of a Kathmandu street on Sunday as the Valley welcomed rain after a months-long dry spell. Angad Dhakal/TKP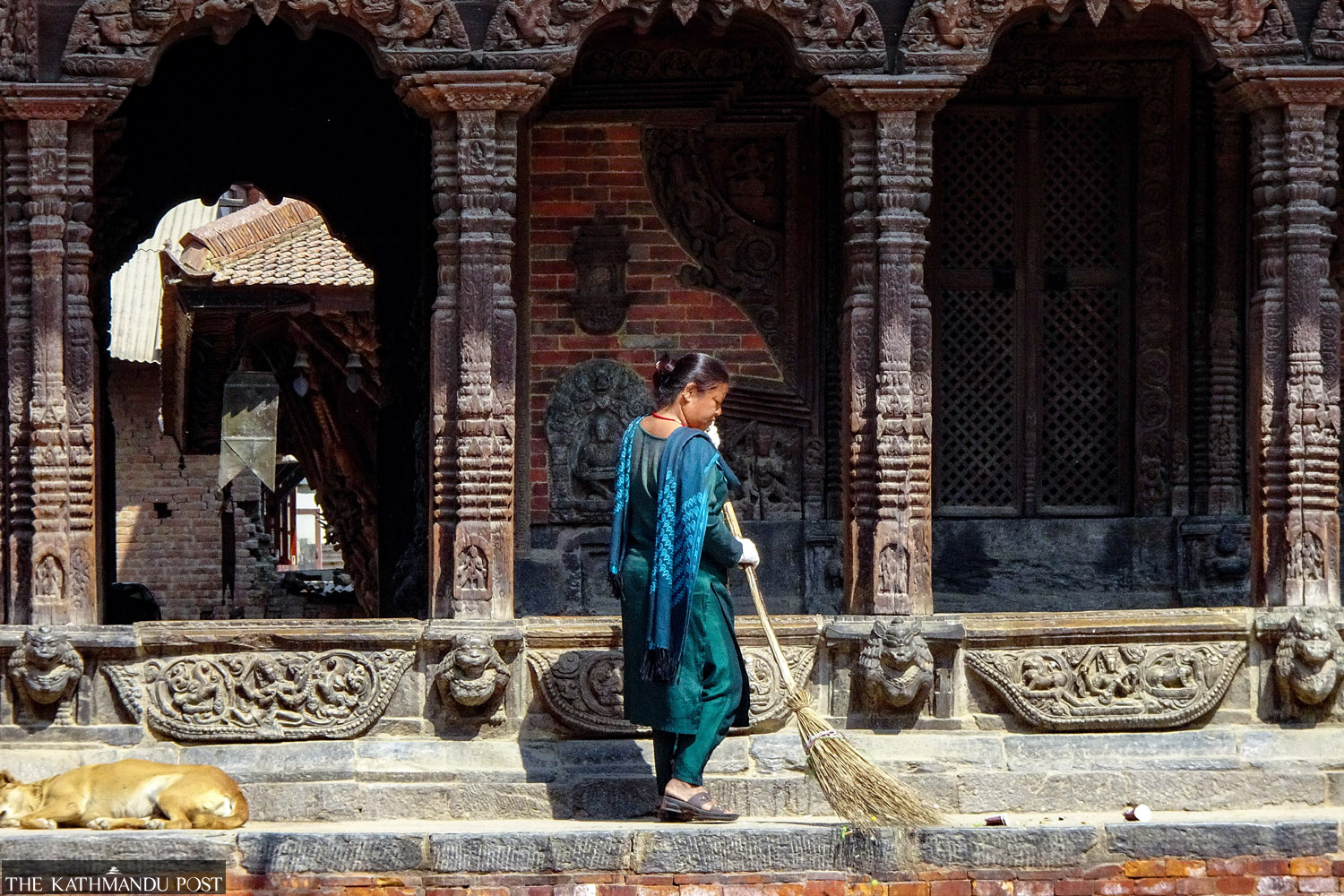 A municipal worker brooms the steps of a temple at the Patan Durbar Square on Monday. Deepak KC/TKP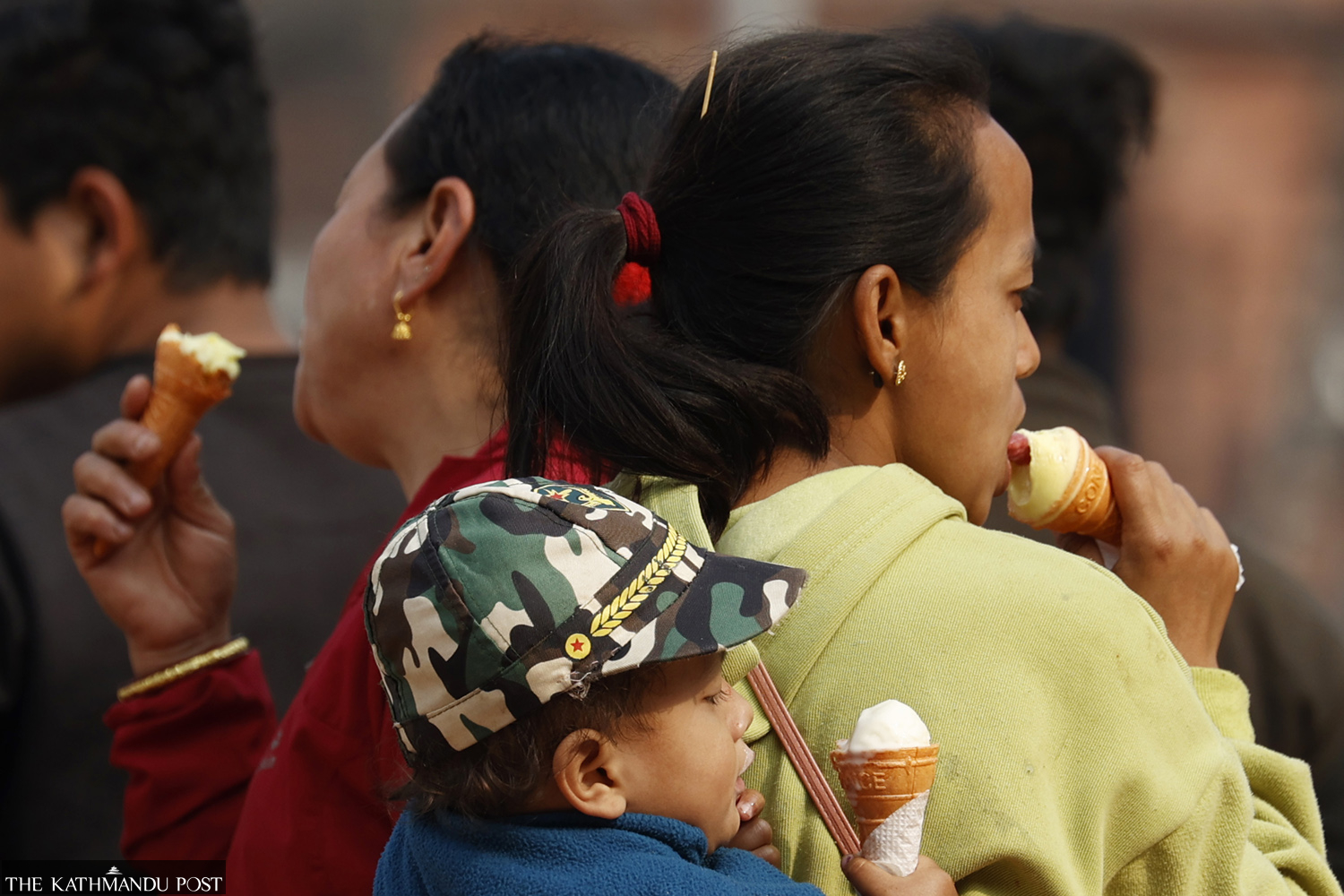 A child on his mother's back licks ice-cream at Basantapur in Kathmandu on Tuesday. Sanjog Manandhar/TKP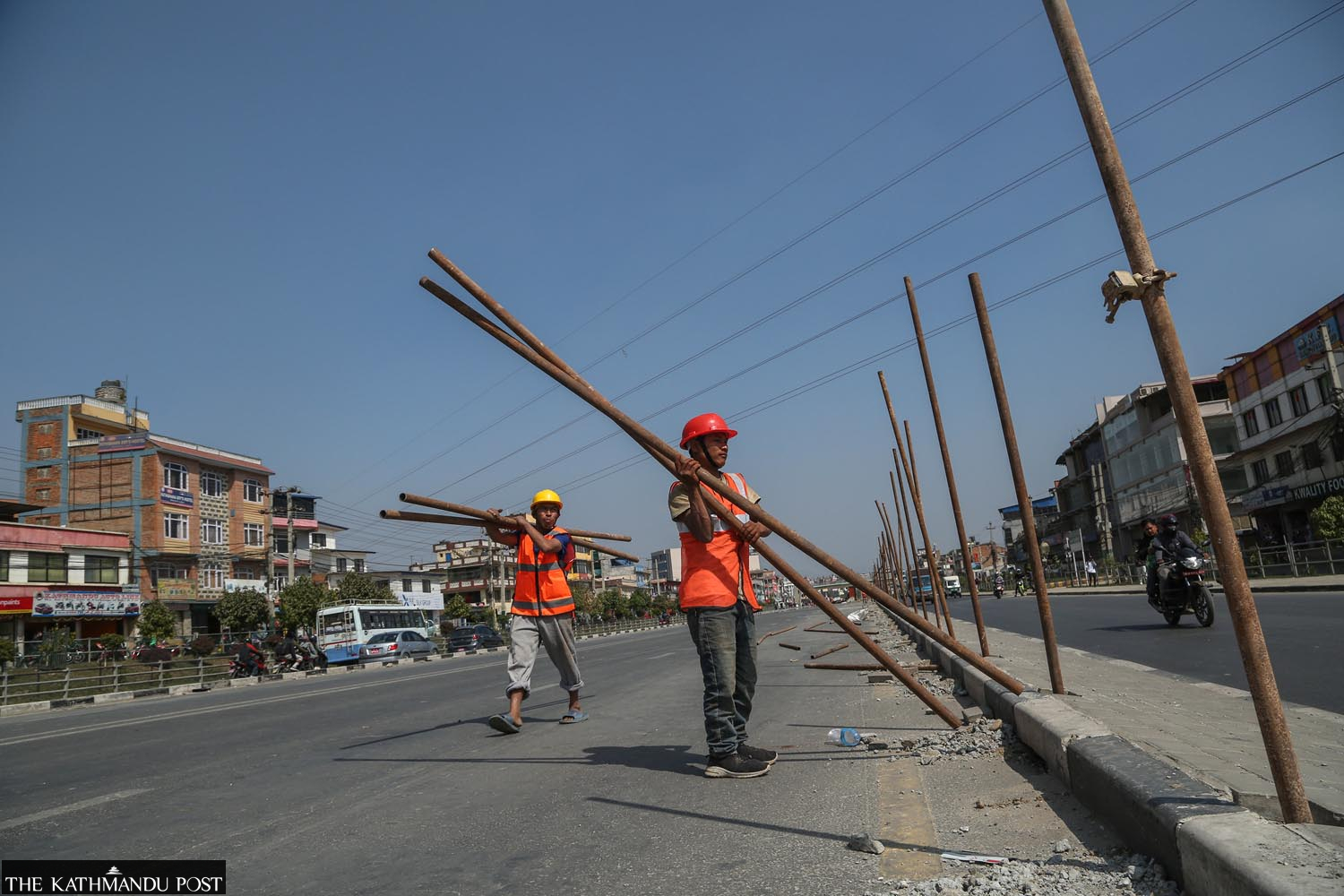 Workers at the site of the Rs170 million four-lane flyover project at Gwarko, one of the busiest intersections along the Ring Road, in Lalitpur, pictured on Saturday. Prakash Chandra Timilsena/TKP
UML leaders at a meeting that decided to withdraw from the Pushpa Kamal Dahal-led government, at their party office in Lalitpur on Monday. Angad Dhakal/TKP
---