The week in 11 photos
Here are some of the best photos taken by our photographers and reporters between February 19-25.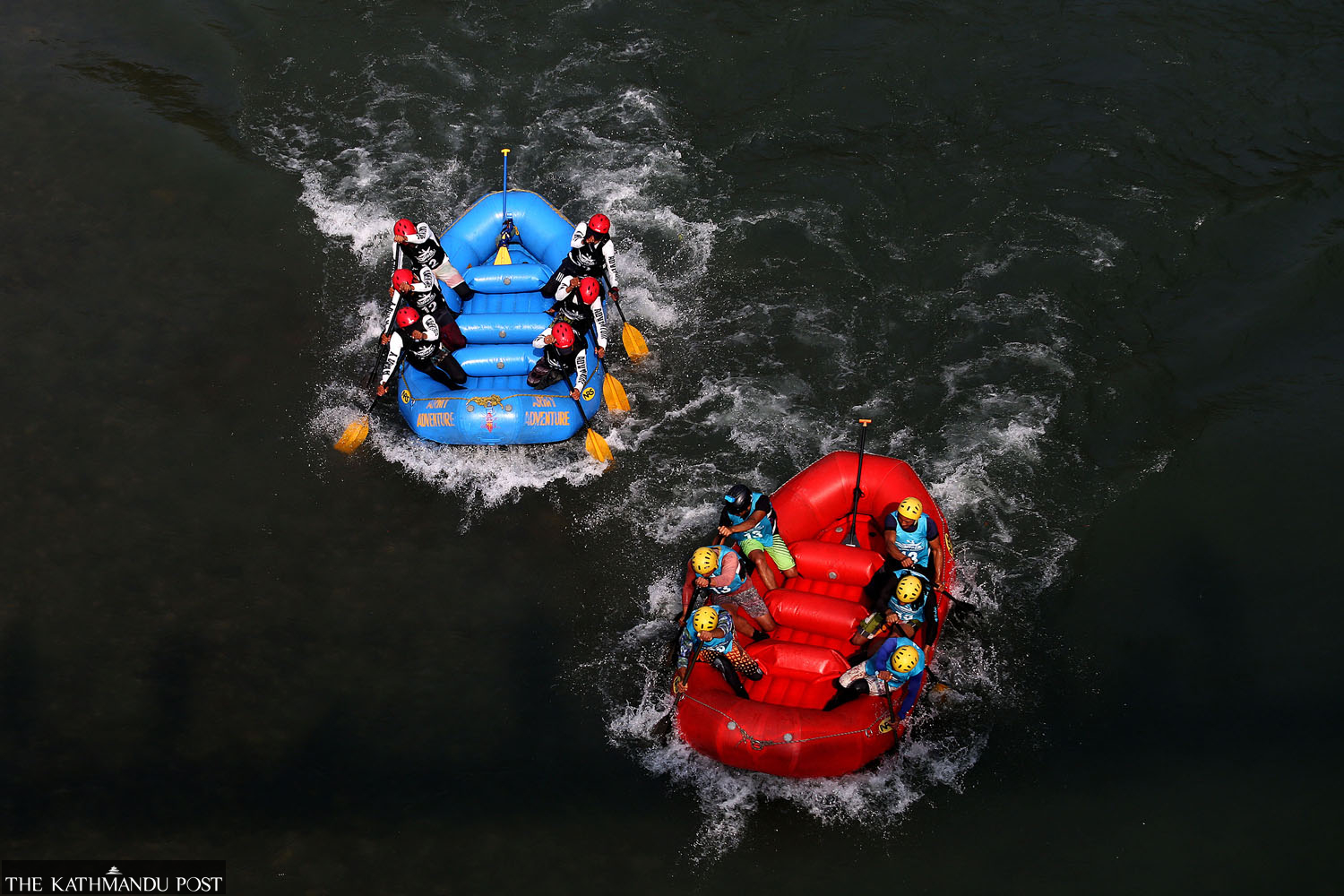 Two raft boats racing on the Bhotekoshi river in Sindhupalchok pictured on Thursday, the last day of the three-day 7th National Rafting and 11th National Kayak Slalom Championship. Kiran Panday/TKP
Published at : February 25, 2023
Updated at : February 25, 2023 15:55
Here are the best shots from the week.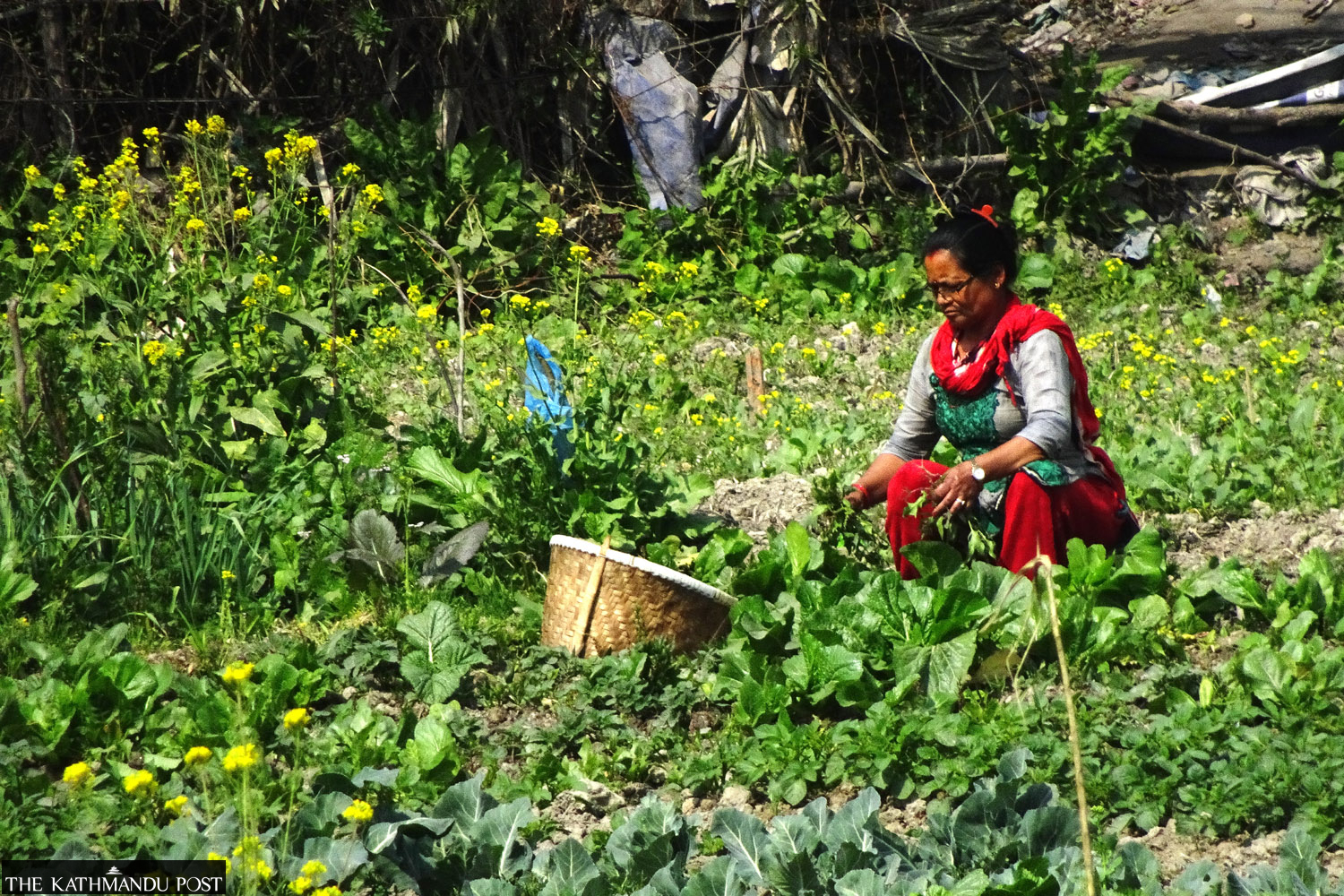 A farmer harvests vegetables at a field in Gusingal, Lalitpur. Deepak KC/TKP
Flowers placed inside water-filled plastic cups during a Gyalpo Lhosar ritual at Bauddha Stupa in Kathmandu on Tuesday. Sanjog Manandhar/TKP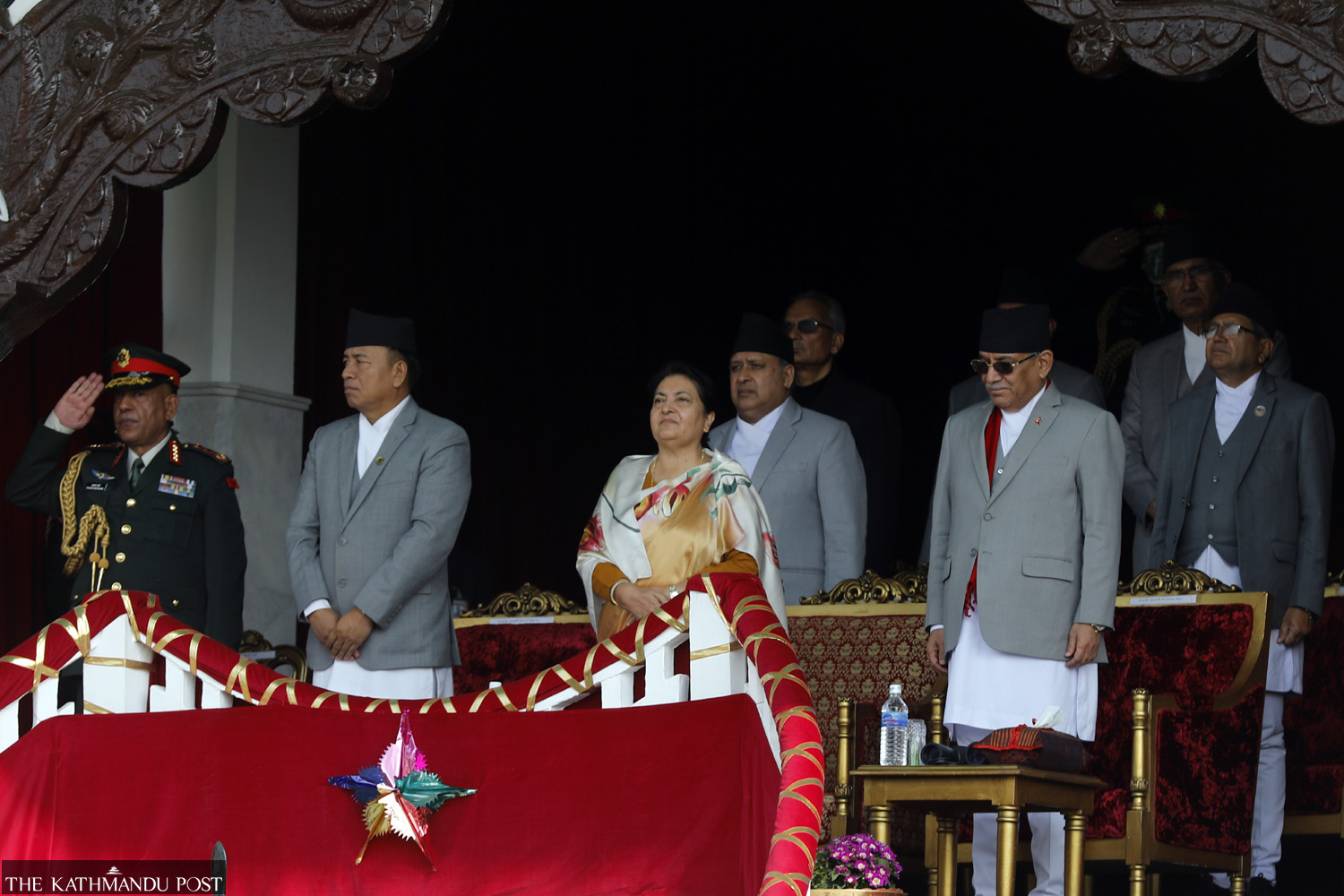 President Bidya Devi Bhandari, Vice President Nanda Bahadur Pun and Prime Minister Pushpa Kamal Dahal among other top state dignitaries at a Democracy Day event at Sainik Manch, Tundikhel in Kathmandu on Sunday. Elite Joshi/TKP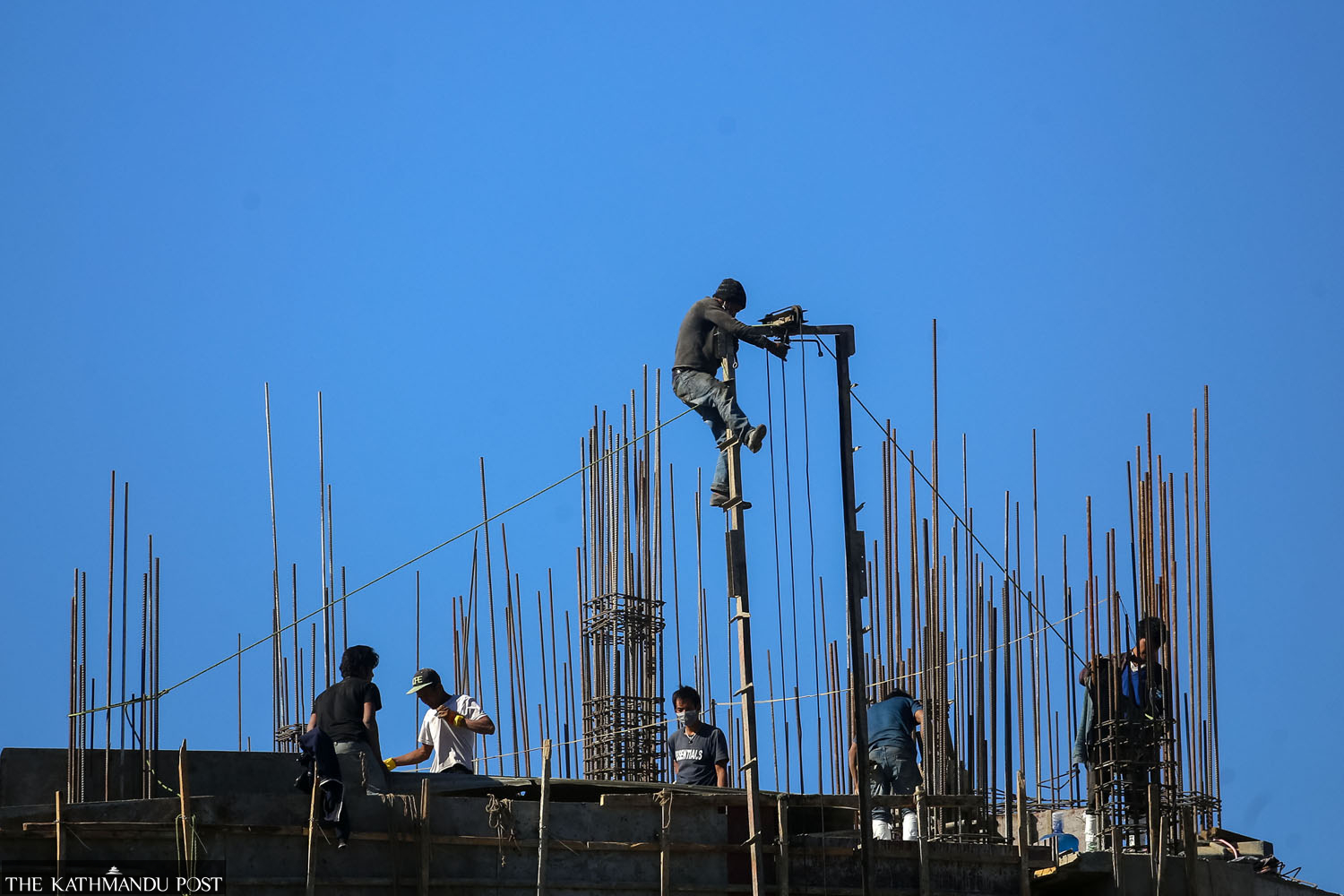 Workers are seen at a building construction site at Balkumari in Lalitpur on Sunday. Hemanta Shrestha/TKP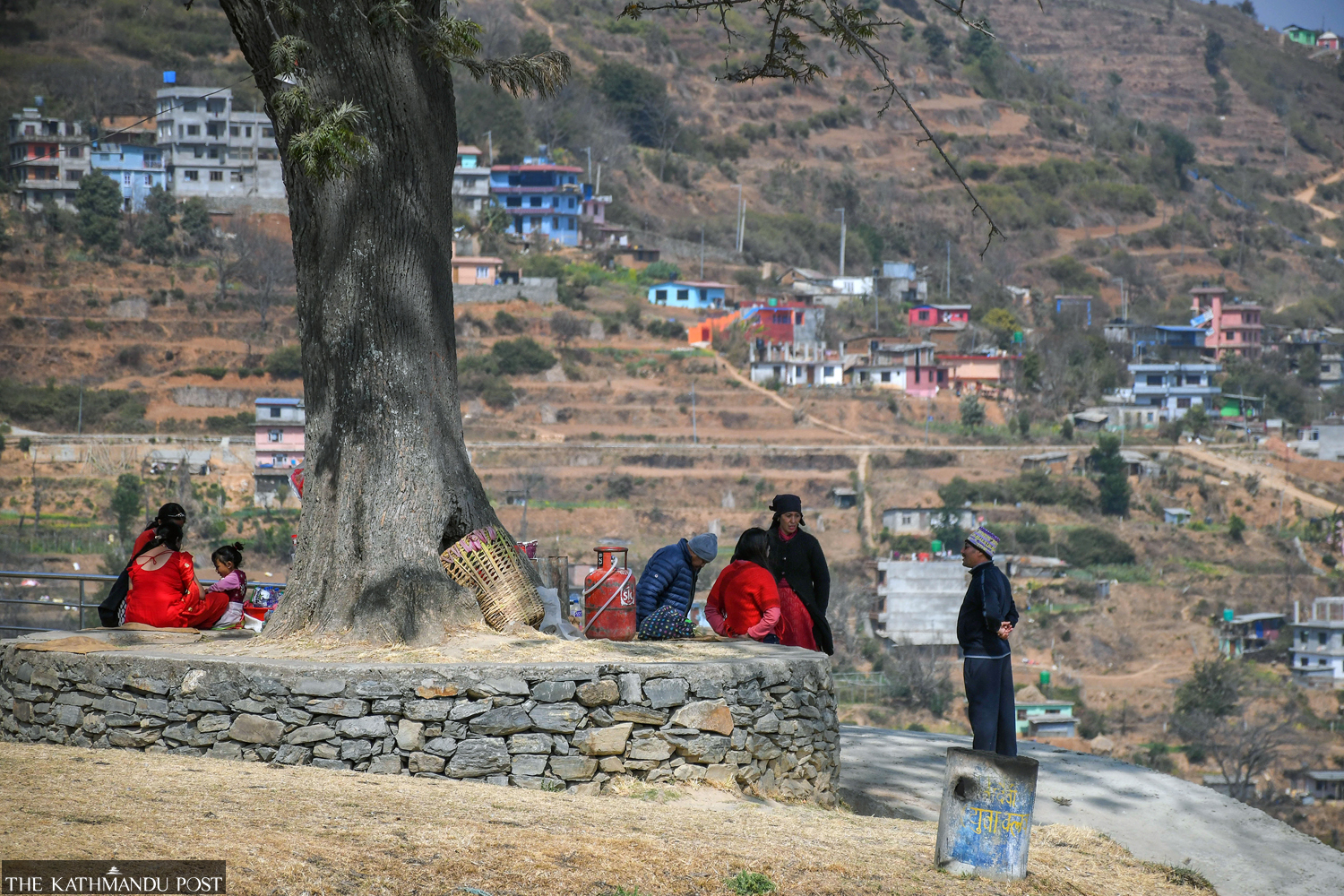 People chat at a chautari at Pharping in Dakshinkali, Kathmandu on Monday. Anish Regmi/TKP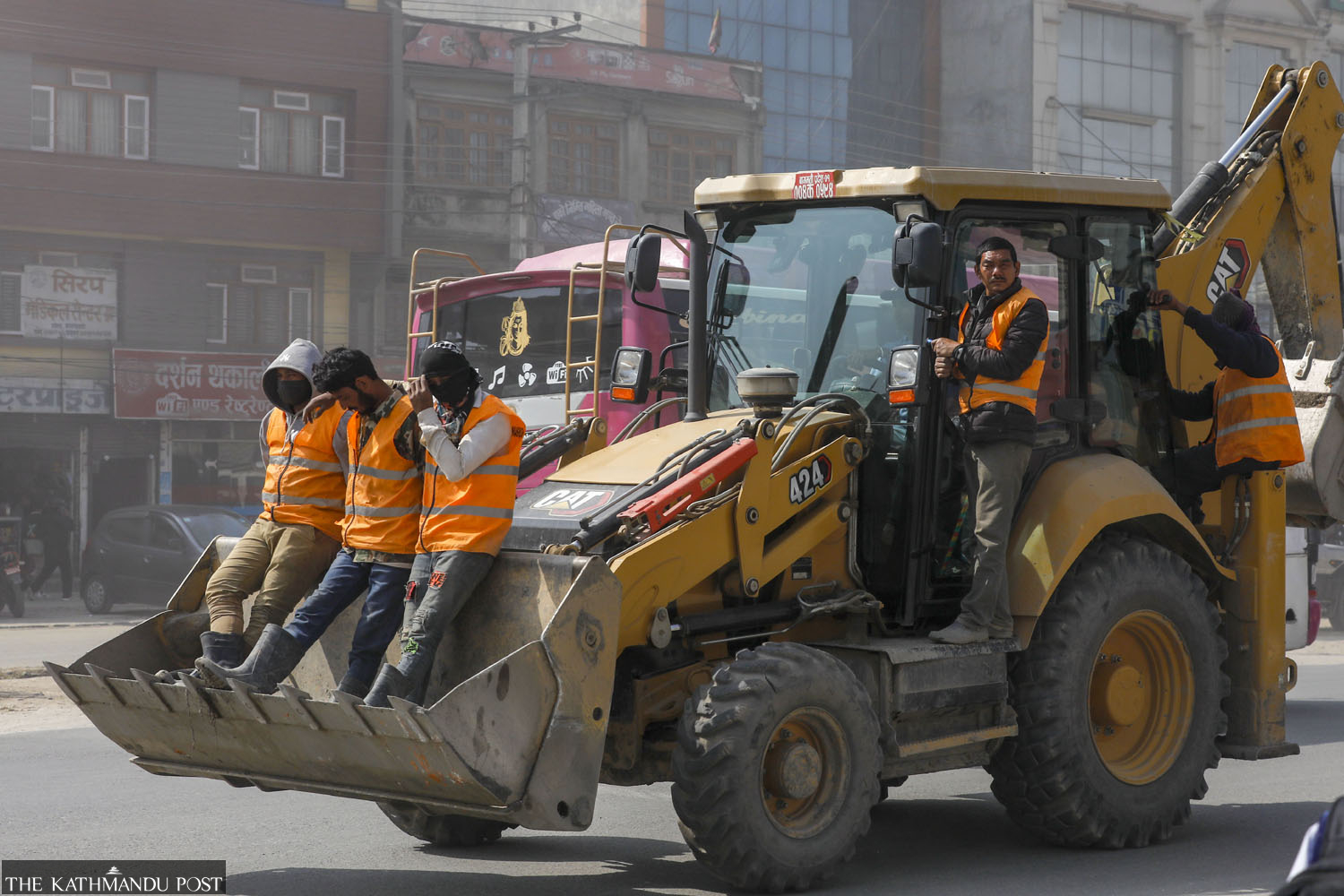 Workers travel in the bucket of an excavator at Samakhusi in Kathmandu on Wednesday. Elite Joshi/TKP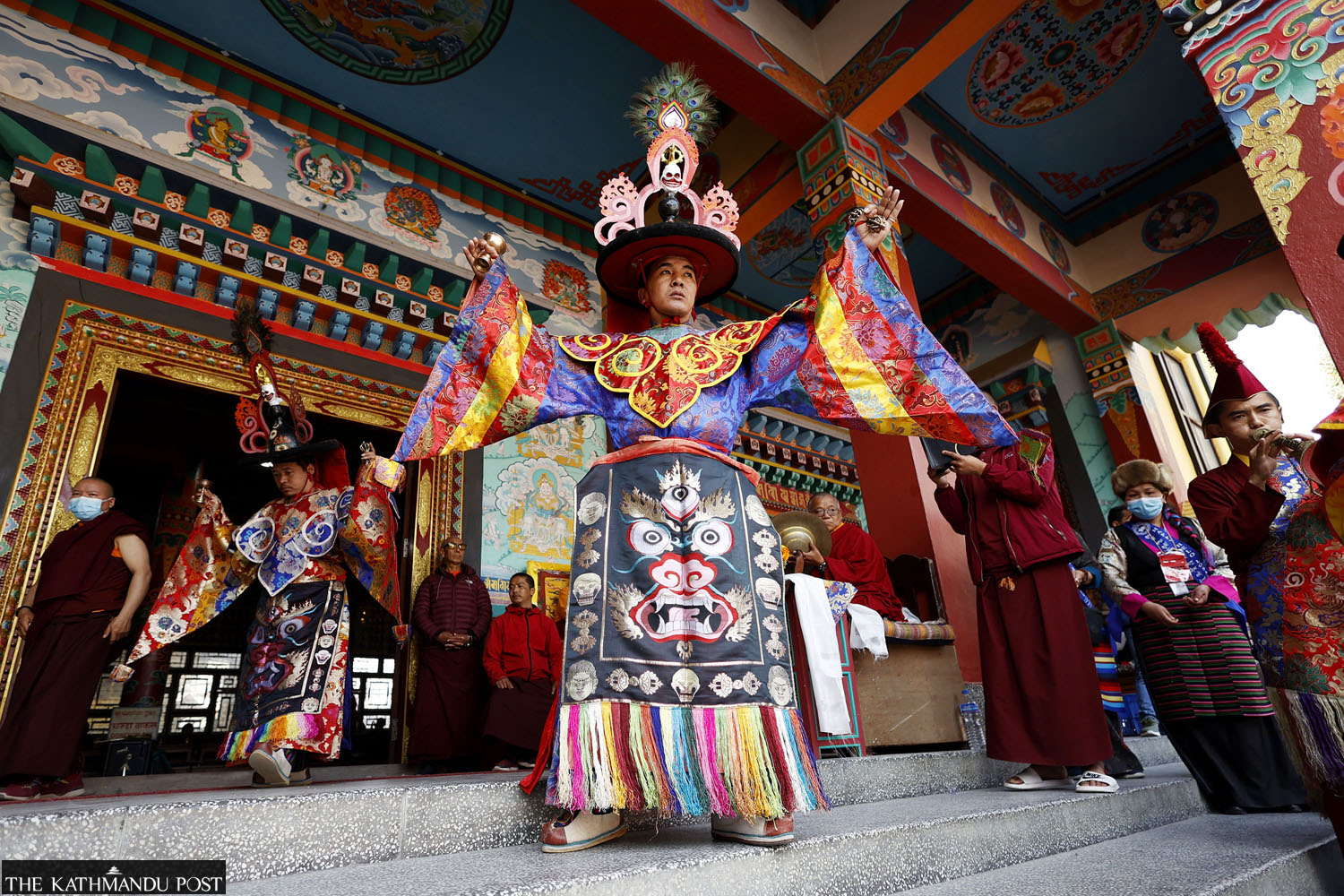 Buddhist monks perform Serkim Cham dance on the last day of Gyalpo Lhosar festival at Sherpa Gumba at Bauddha, Kathmandu on Thursday. Sanjog Manandhar/TKP
Workers paint a billboard on a building at Teku Dobhan in Kathmandu on Wednesday. Sanjog Manandhar/TKP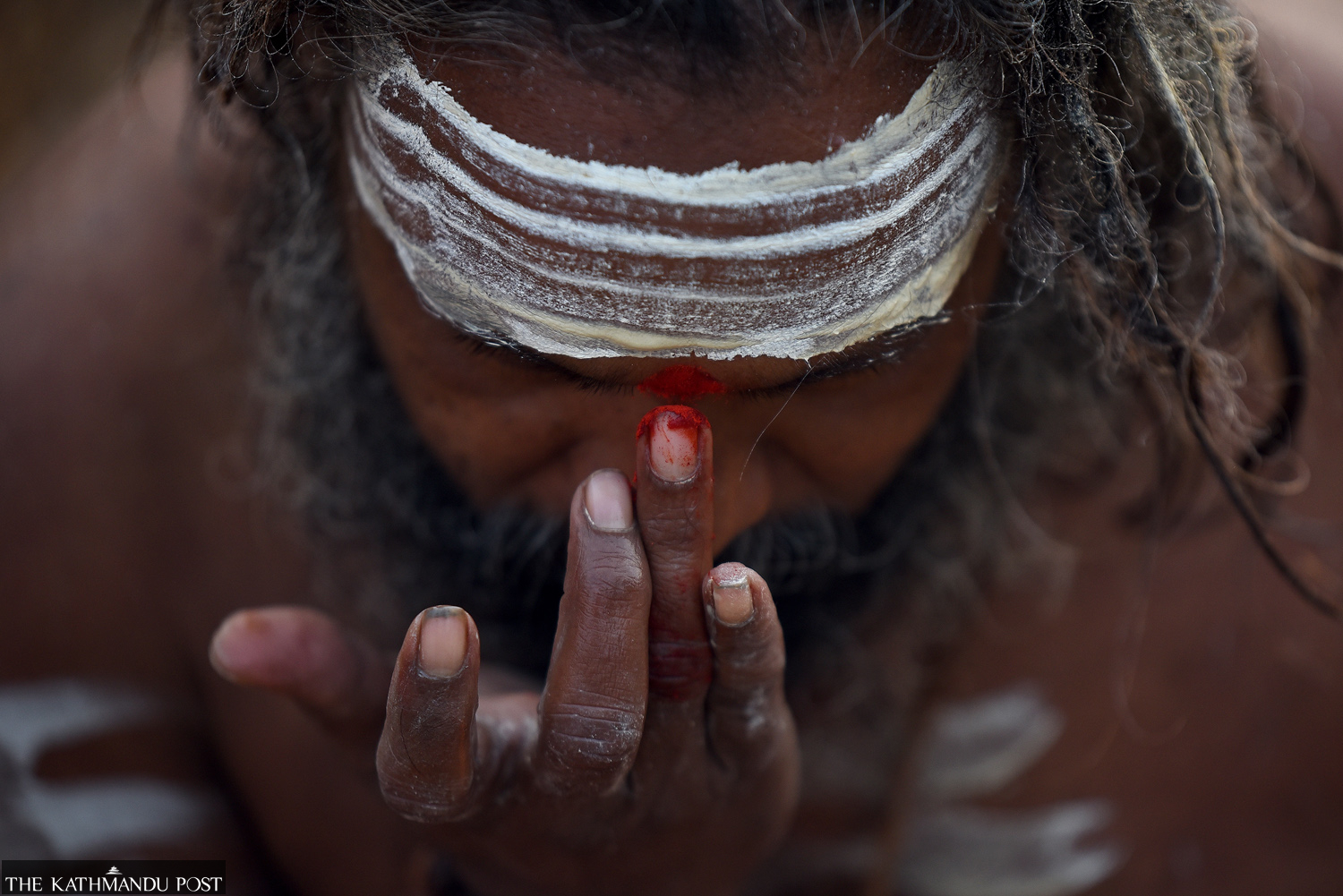 A sadhu preps himself for the night of Mahashivaratri at Pashupati in Kathmandu on Saturday. Angad Dhakal/TKP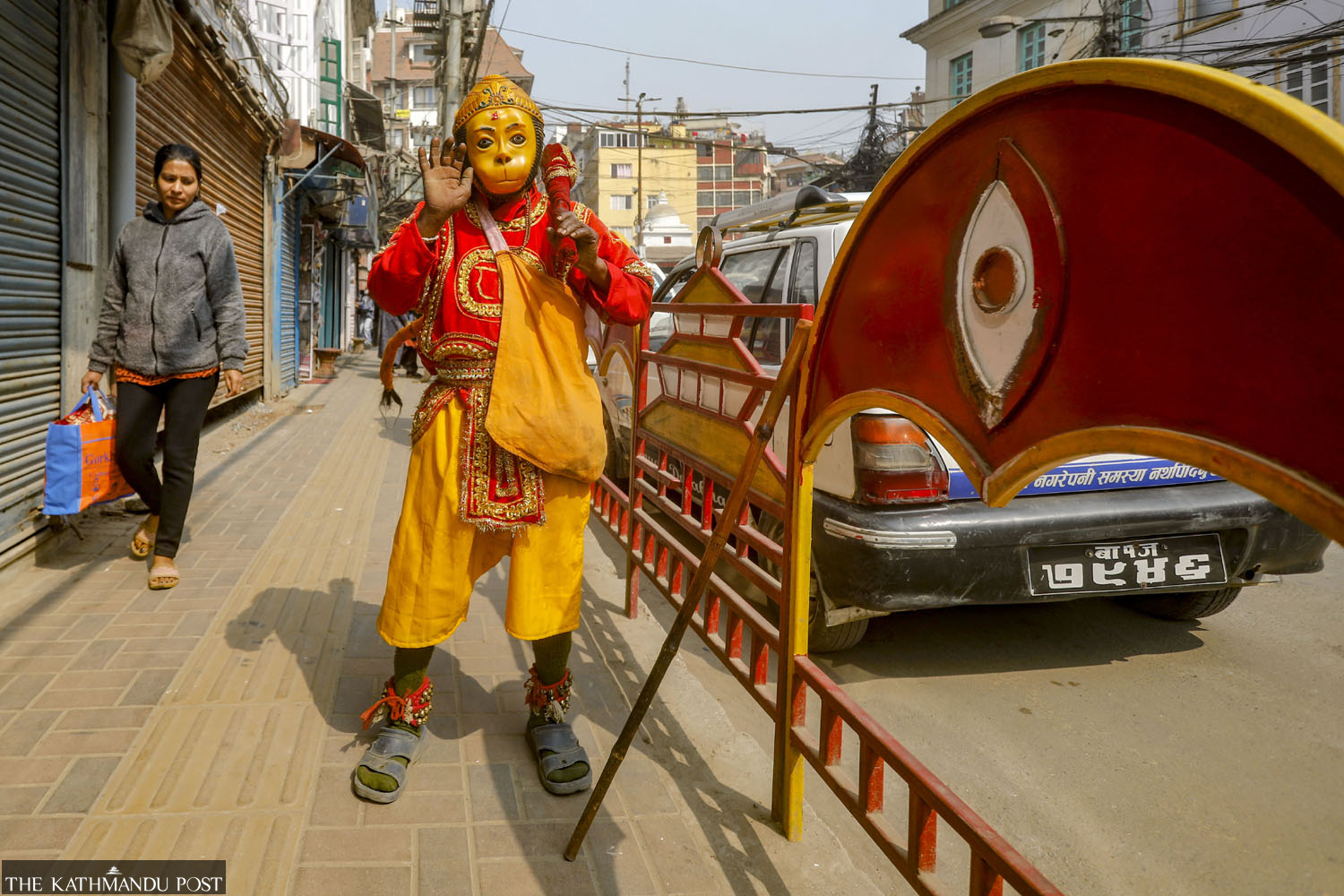 A beggar dressed up as monkey deity Hanuman poses for the camera at New Road in Kathmandu on Tuesday. Elite Joshi/TKP
---