The week in 10 photos
Here are some of the best photos taken by our photographers and reporters between January 8-14.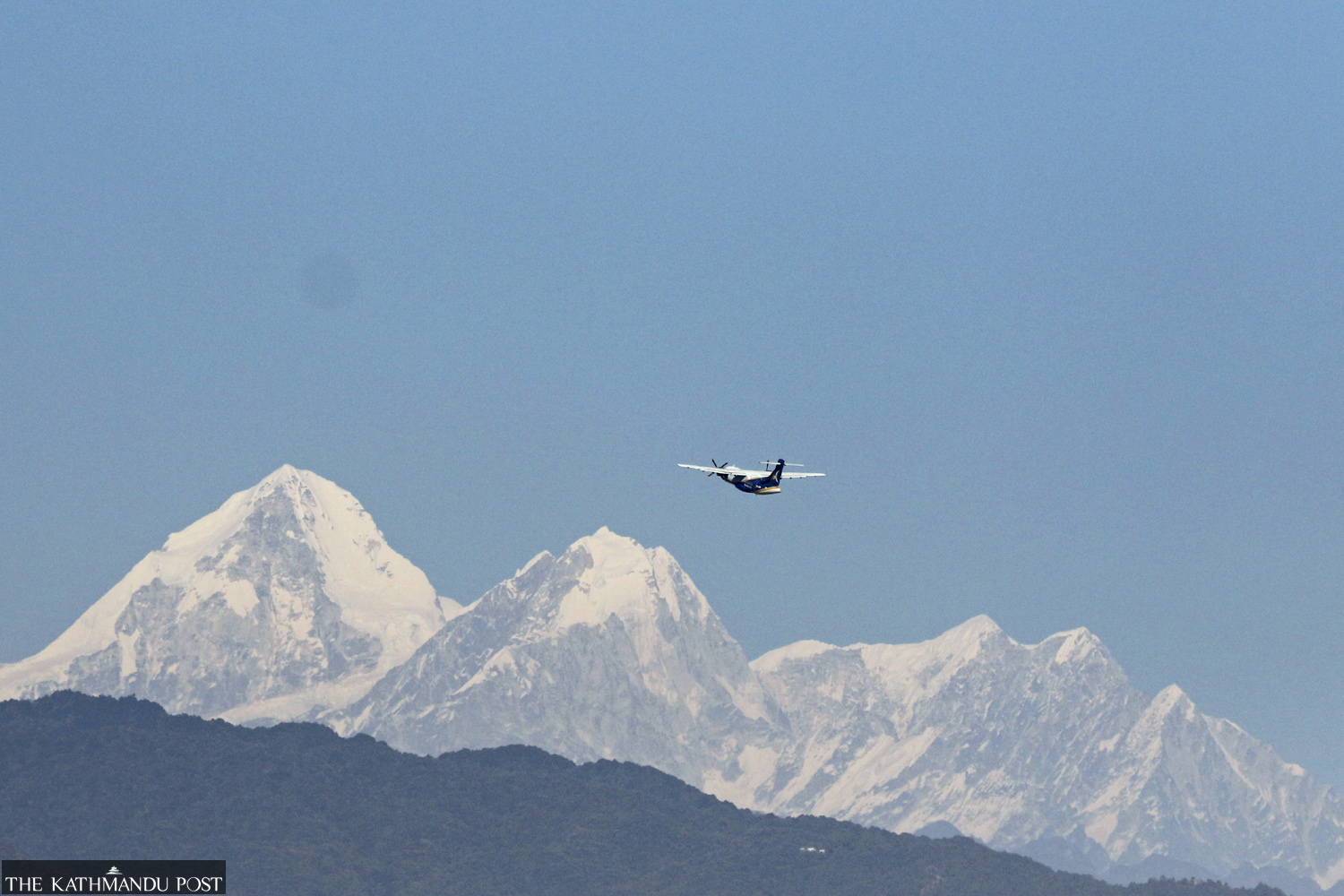 A plane flying past Mount Dorje Lakpa pictured from Baneshwar on Saturday evening as the Kathmandu weather cleared amid the winter chill. Keshav Thapa/TKP
Published at : January 14, 2023
Updated at : January 14, 2023 14:54
Here are the best shots from the week.
A group of Buddhist monks out on their morning begging round, pictured at Hanuman Ghat in Bhaktapur on Friday. Sanjog Manandhar/TKP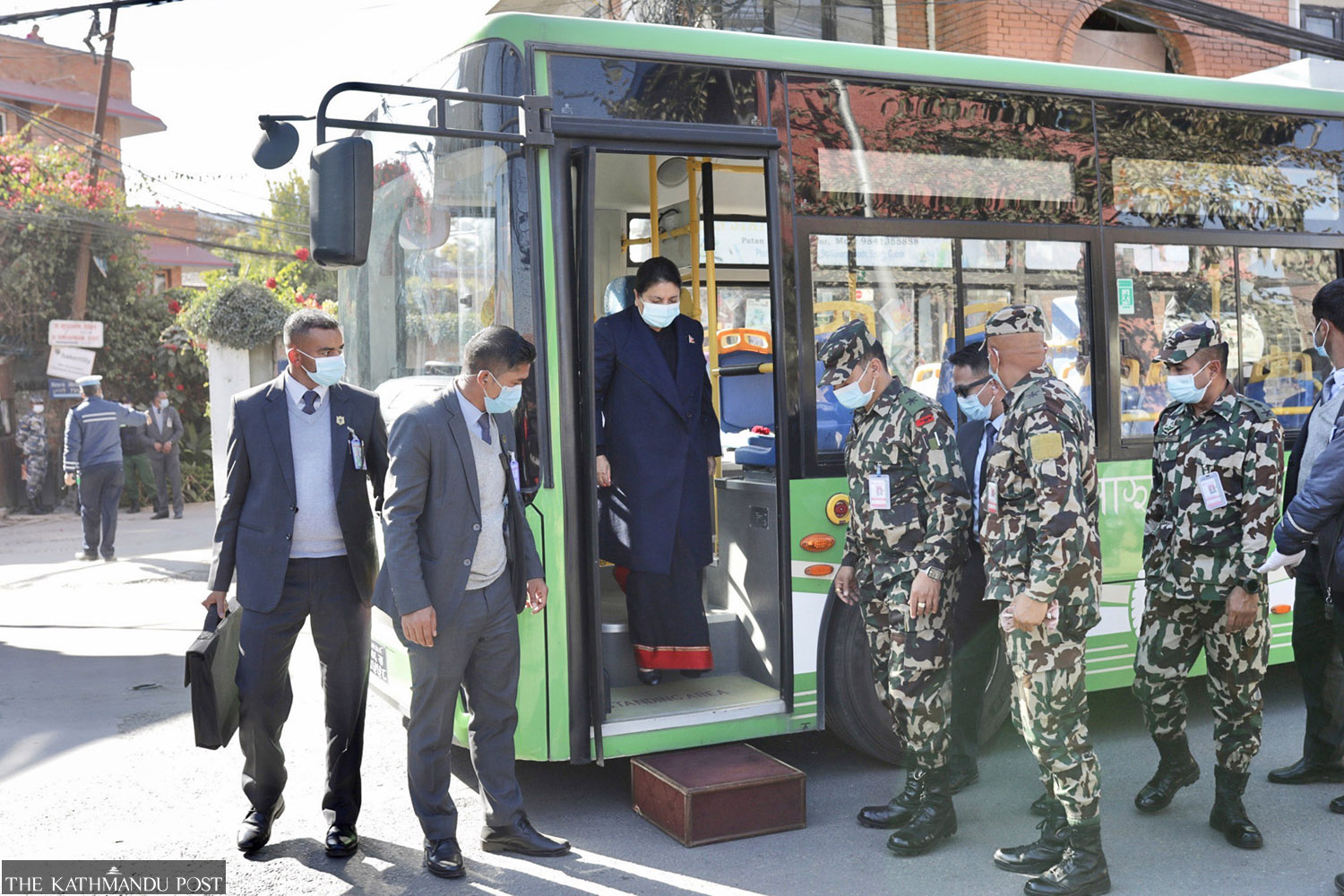 President Bidya Devi Bhandari on Saturday went on a ride on a Sajha bus from Sheetal Niwas to visit various places in Patan. Lalitpur Metropolitan City Mayor Chiri Babu Maharjan welcomed the President to the historical city. During her tour, the President visited the Madan Puraskar Library, Pimbaha Pokhari and listened to Malla-era music. Sanjog Manandhar/TKP
A man trudges along a Sanepa street with a tree trunk on his back, on Sunday. Elite Joshi/TKP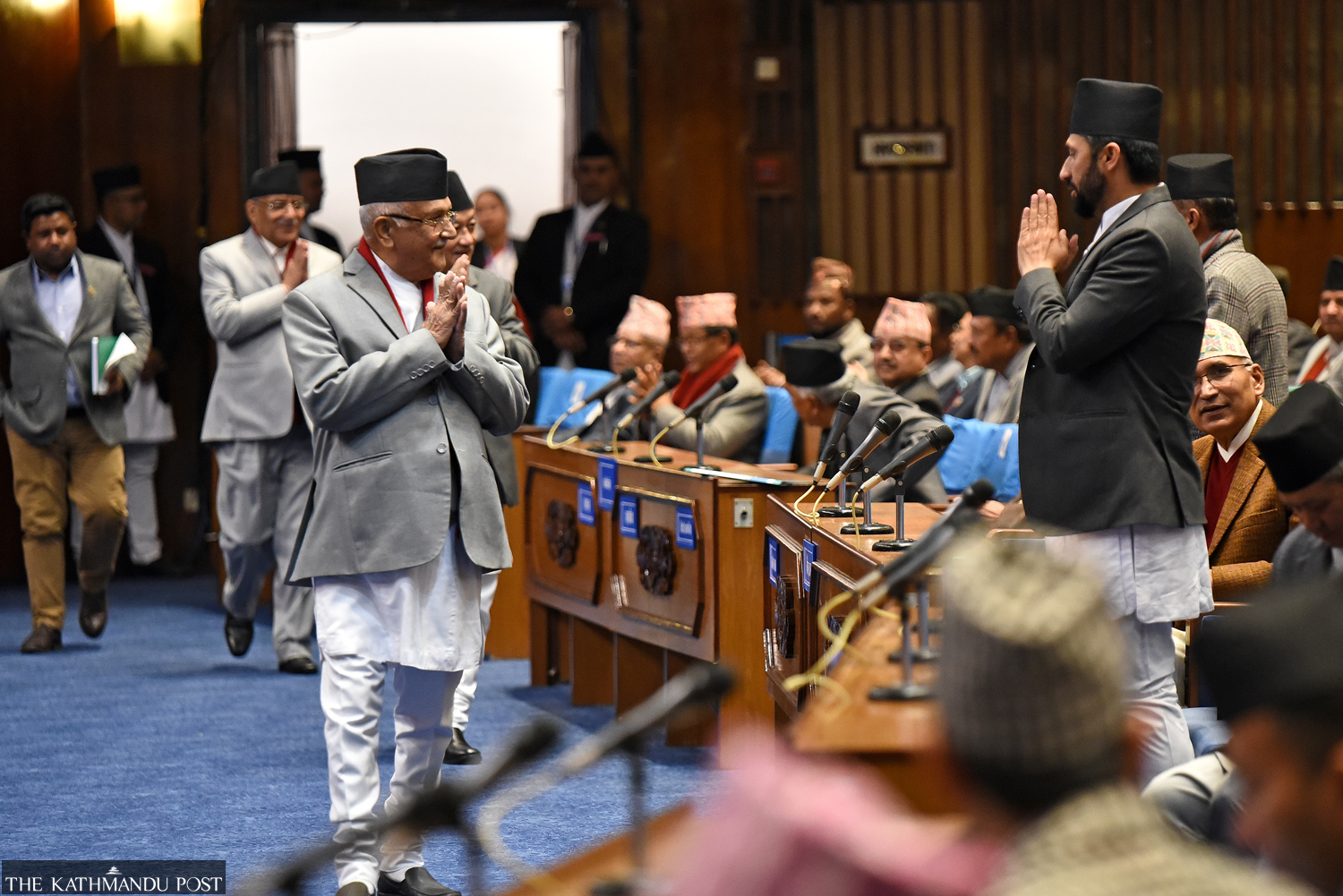 CPN-UML Chairman KP Sharma Oli and Deputy Prime Minister and Home Minister Rabi Lamichhane (right) greet each other during the first meeting of the House of Representatives in Kathmandu on Monday. Prime Minister Pushpa Kamal Dahal is seen behind Oli. Angad Dhakal/TKP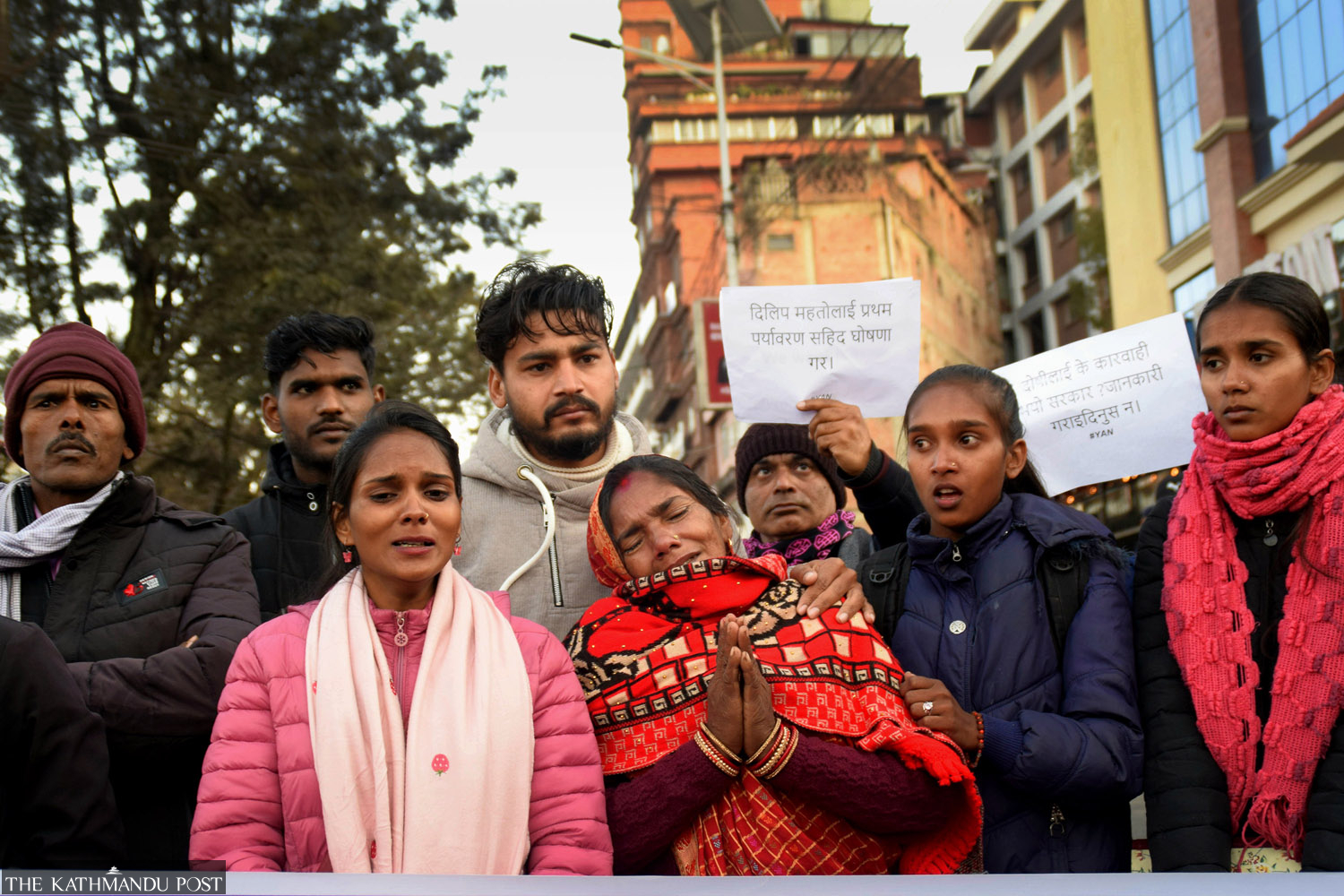 Dilip Mahato's sister and mother pictured at a function organised to mark the third anniversary of his death, in Maitighar, Kathmandu. Mahato was killed while protesting against the illegal extraction of riverbed material at Aurahi river in Dhanusha in 2020. Post Photo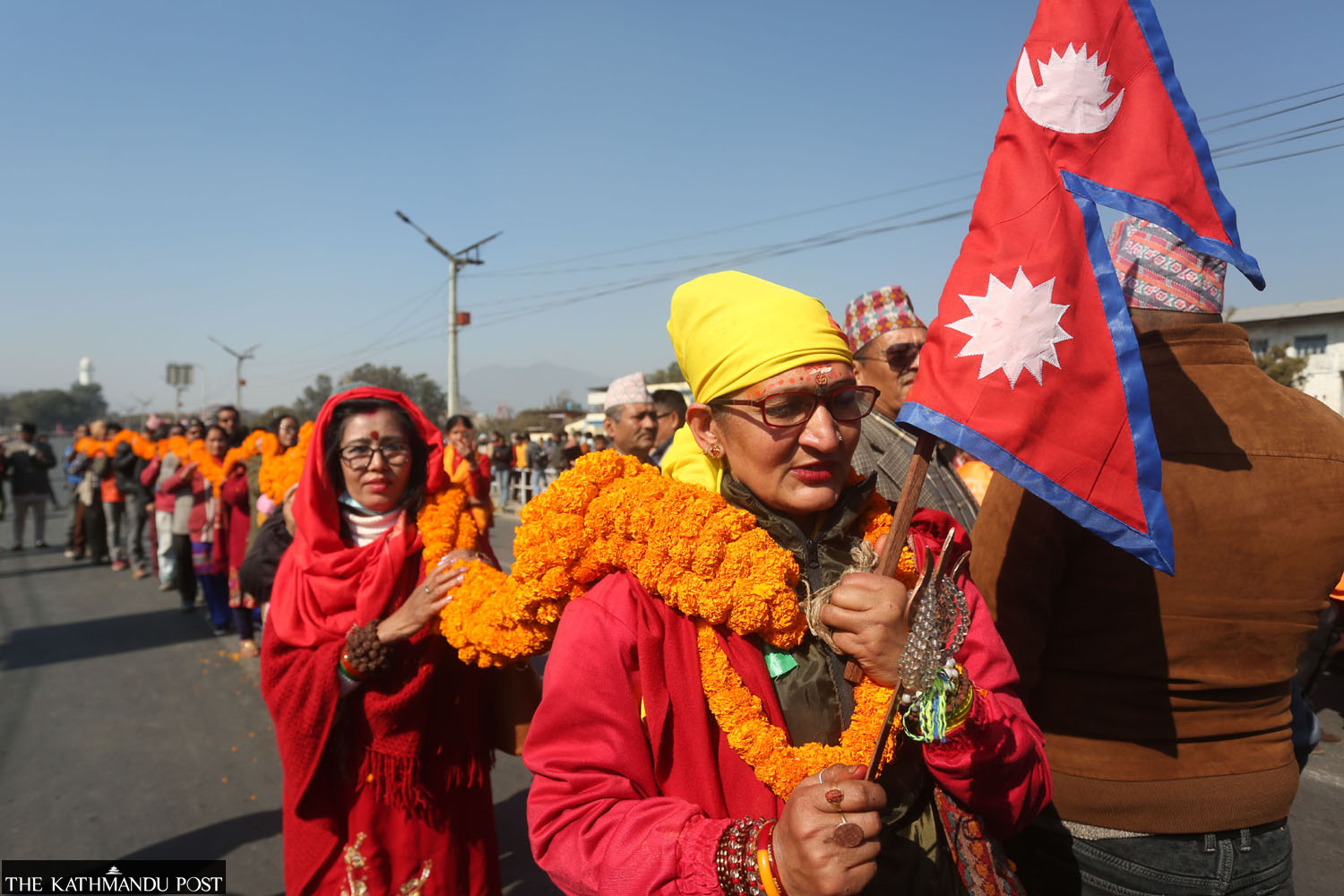 A procession organised in Kathmandu on Wednesday to mark the 301st birth anniversary of King Prithvi Narayan Shah, unifier of modern Nepal. Elite Joshi/TKP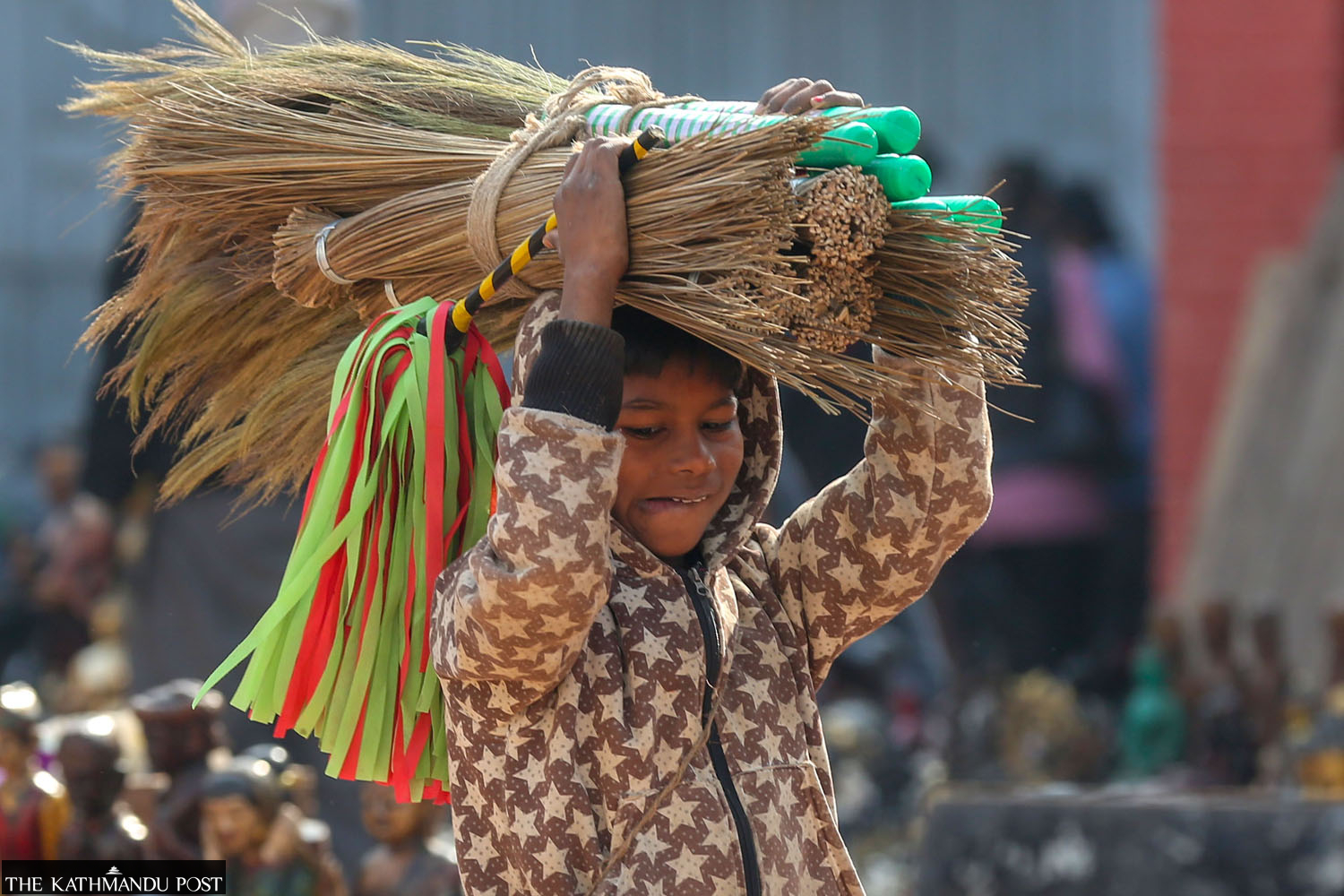 A boy carrying brooms on his head looks at curio items at Basantapur in Kathmandu on Thursday. Elite Joshi/TKP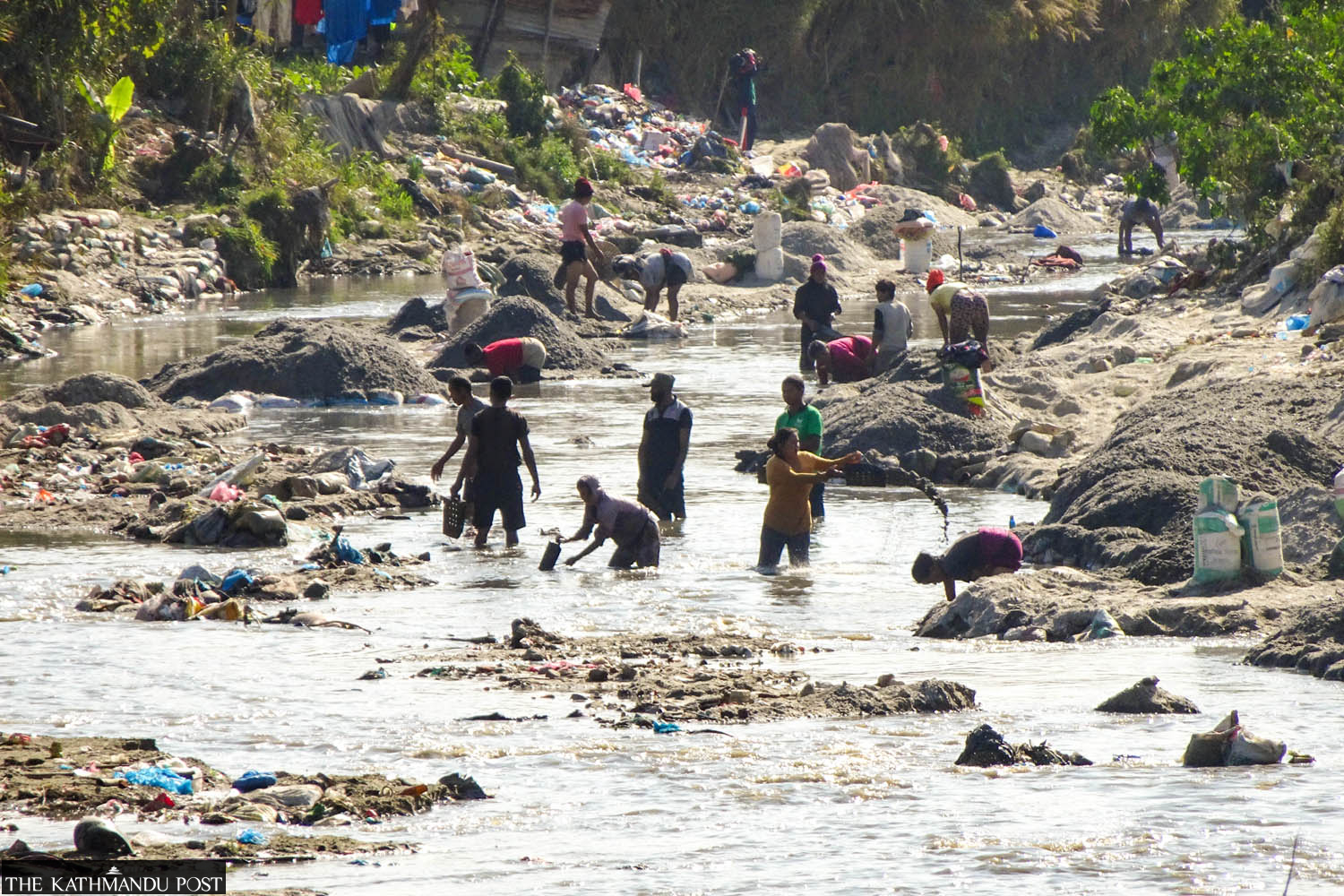 Labourers dig out sand from the Manohara river at Pepsicola in Kathmandu on Thursday. Deepak KC/TKP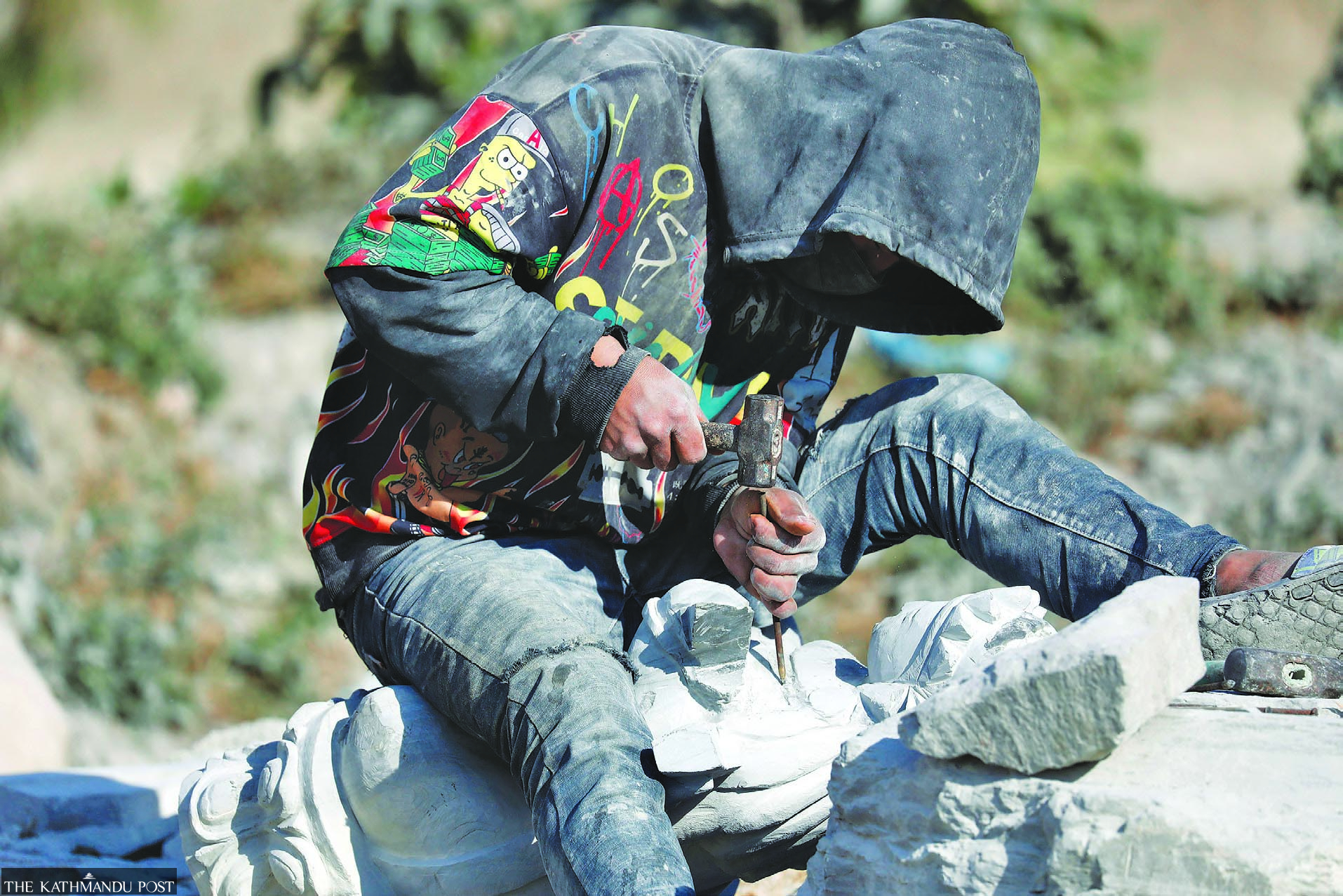 A sculptor carves a deity on a piece of stone on the Manohara riverbank in Balkumari, Lalitpur on Thursday. Hemanta Shrestha/TKP
---