Month-long Madhav Narayan festival begins
Devotees on Friday thronged the banks of Sali River in Sankhu to observe the rituals of the festival.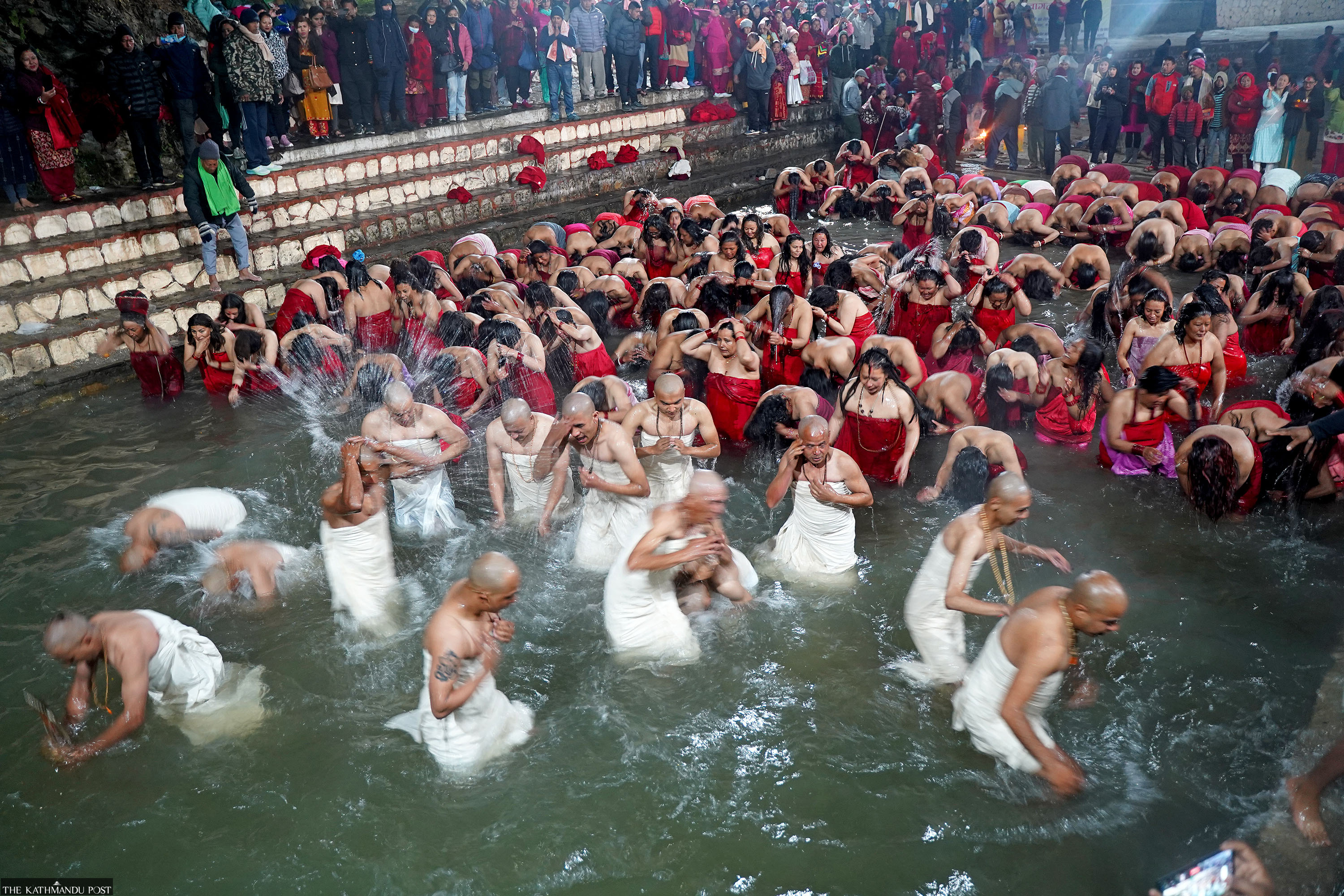 Angad Dhakal/TKP
Published at : January 6, 2023
Updated at : January 6, 2023 12:16
The month-long fasting of Madhav Narayan began on Friday with Hindu devotees thronging the banks of holy rivers.

The religious fast dedicated to lord Madhav Narayan (Shiva) and goddess Shree Swasthani will last for a month starting from the full moon of Poush, the ninth month in Nepali calendar.
The devotees remain on fast for the entire month and have to abide by strict disciplinary rules and regulation.
The devotees roll on the ground as a part of ritual after taking holy bath in the river.
The tale of the Hindu Goddess Swasthani and Madhav Narayan (Shiva) is recited each evening by the devotees throughout the month.
Especially married women pray for the prosperity of their family and spouses during this festival, while unmarried girls also observe the month-long fast with hope of getting a suitable life partner.
Here are some photos of the festival rituals being observed at the Sali River in Sankhu captured by Post's photographer Angad Dhakal.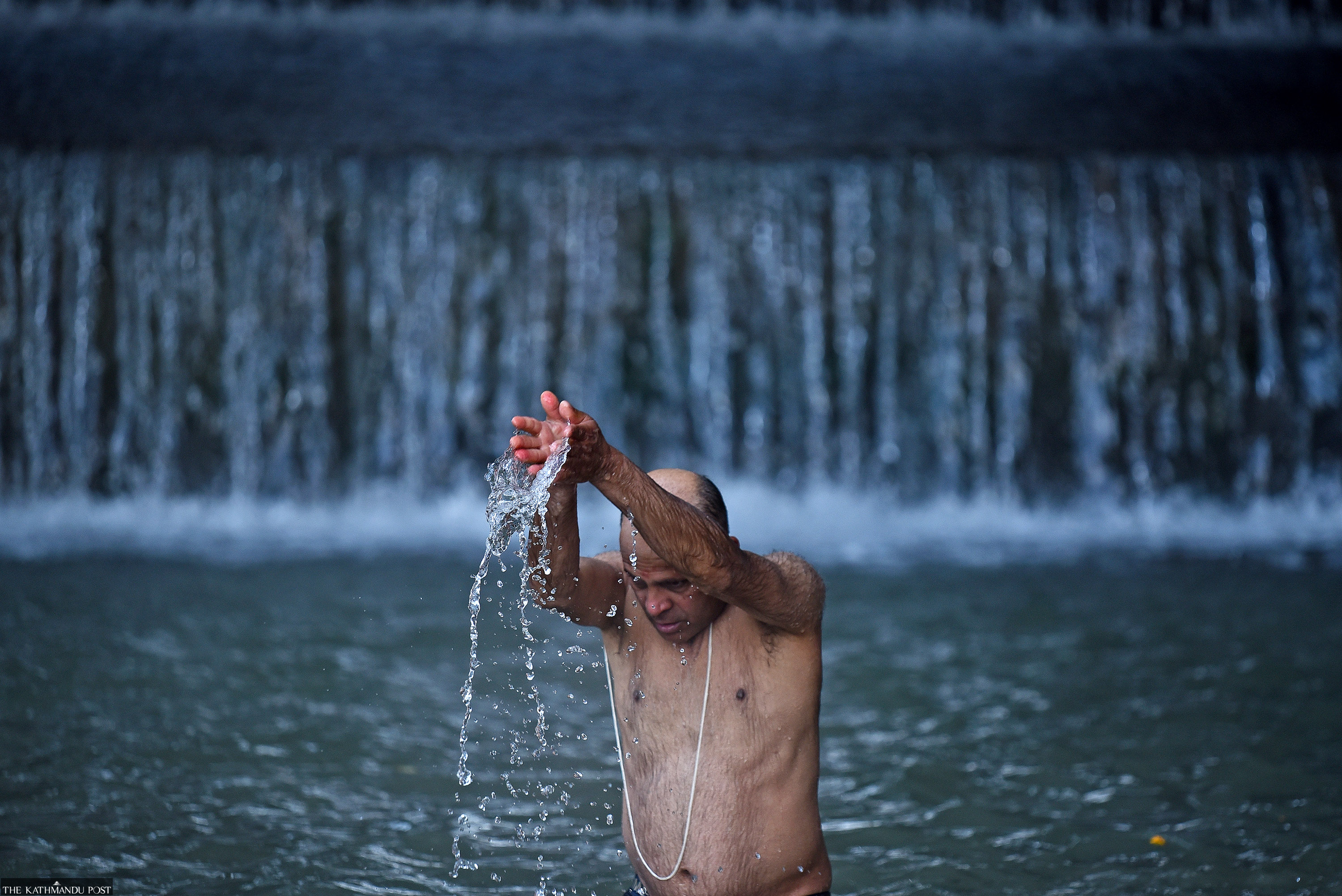 Angad Dhakal/TKP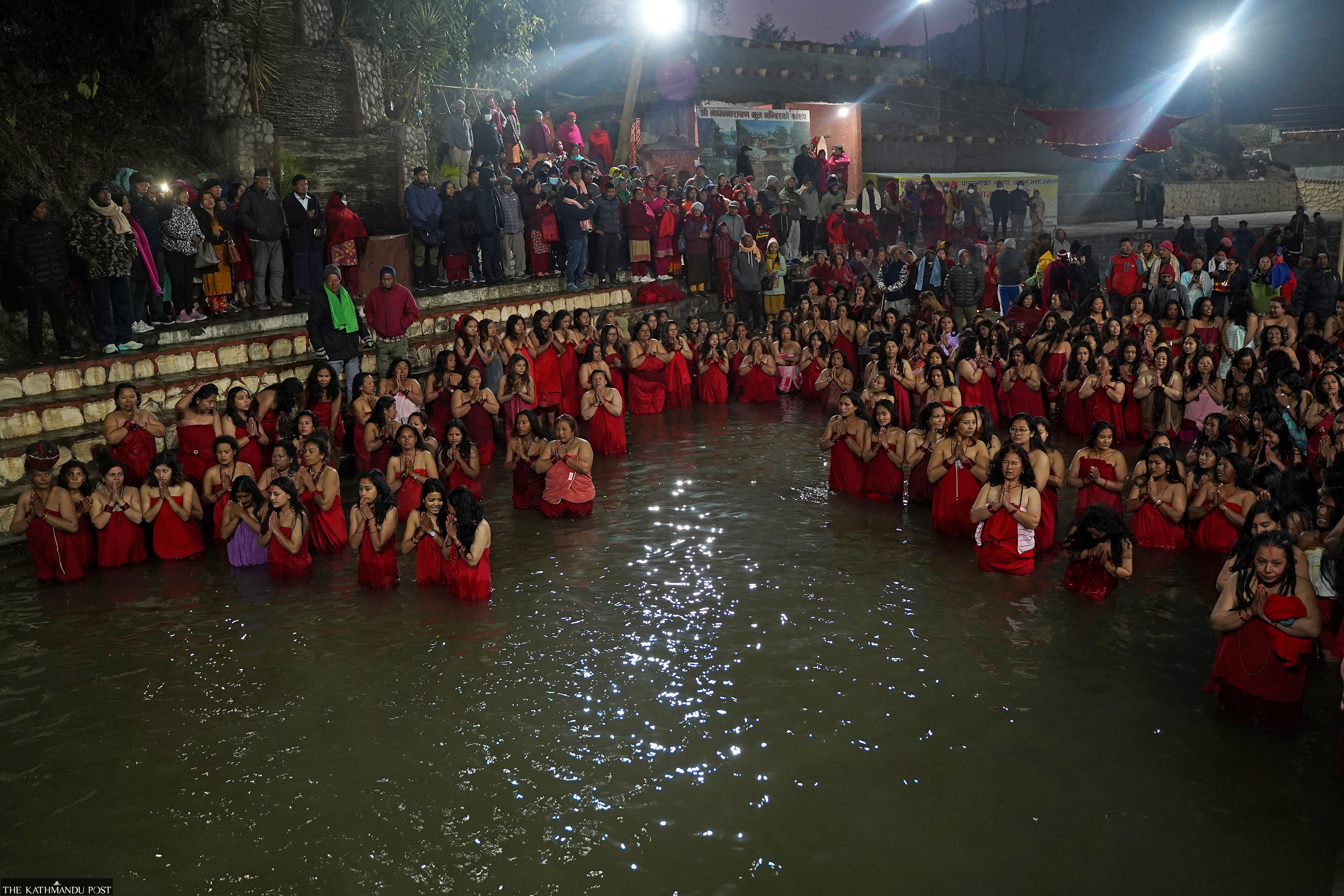 Angad Dhakal/TKP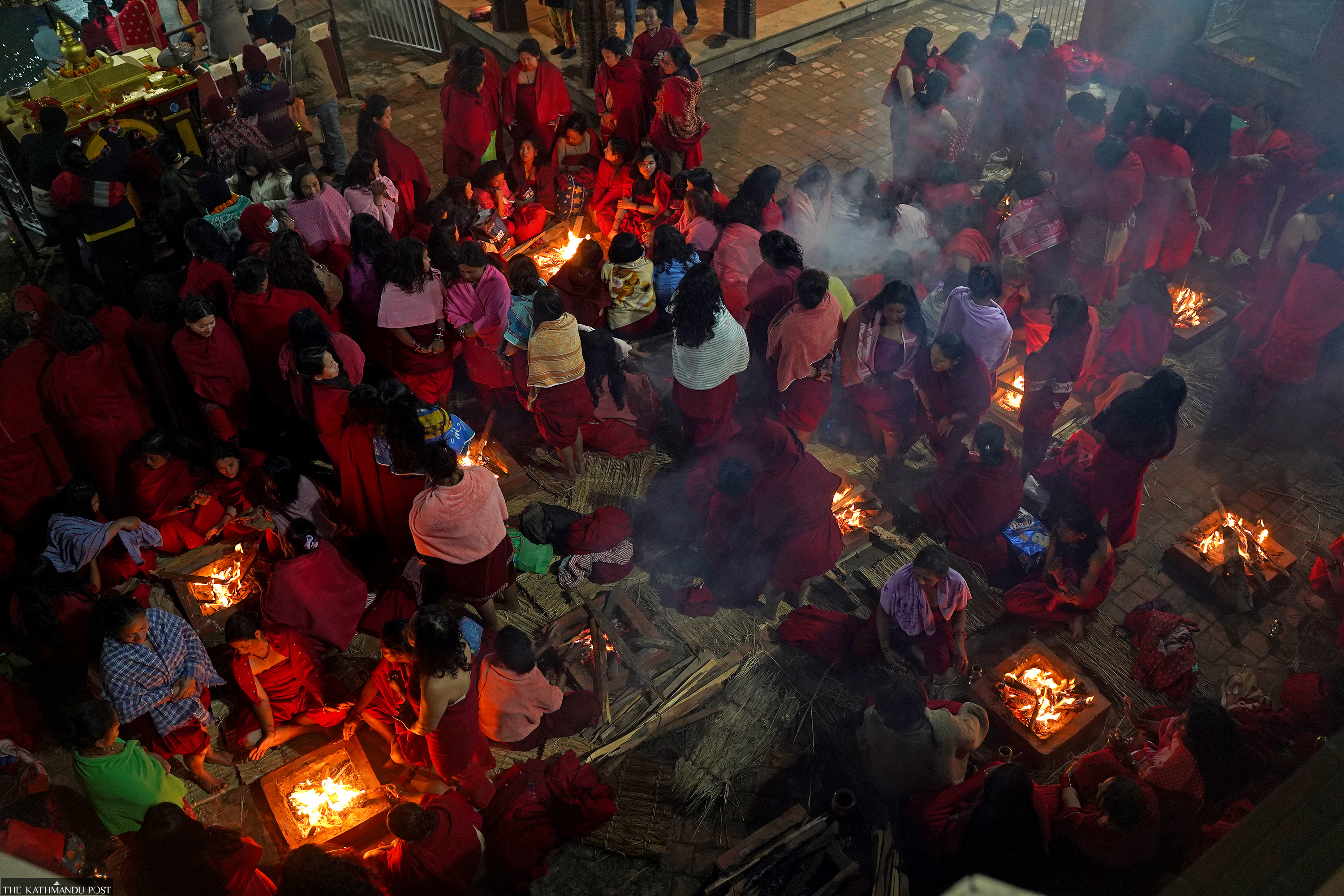 Angad Dhakal/TKP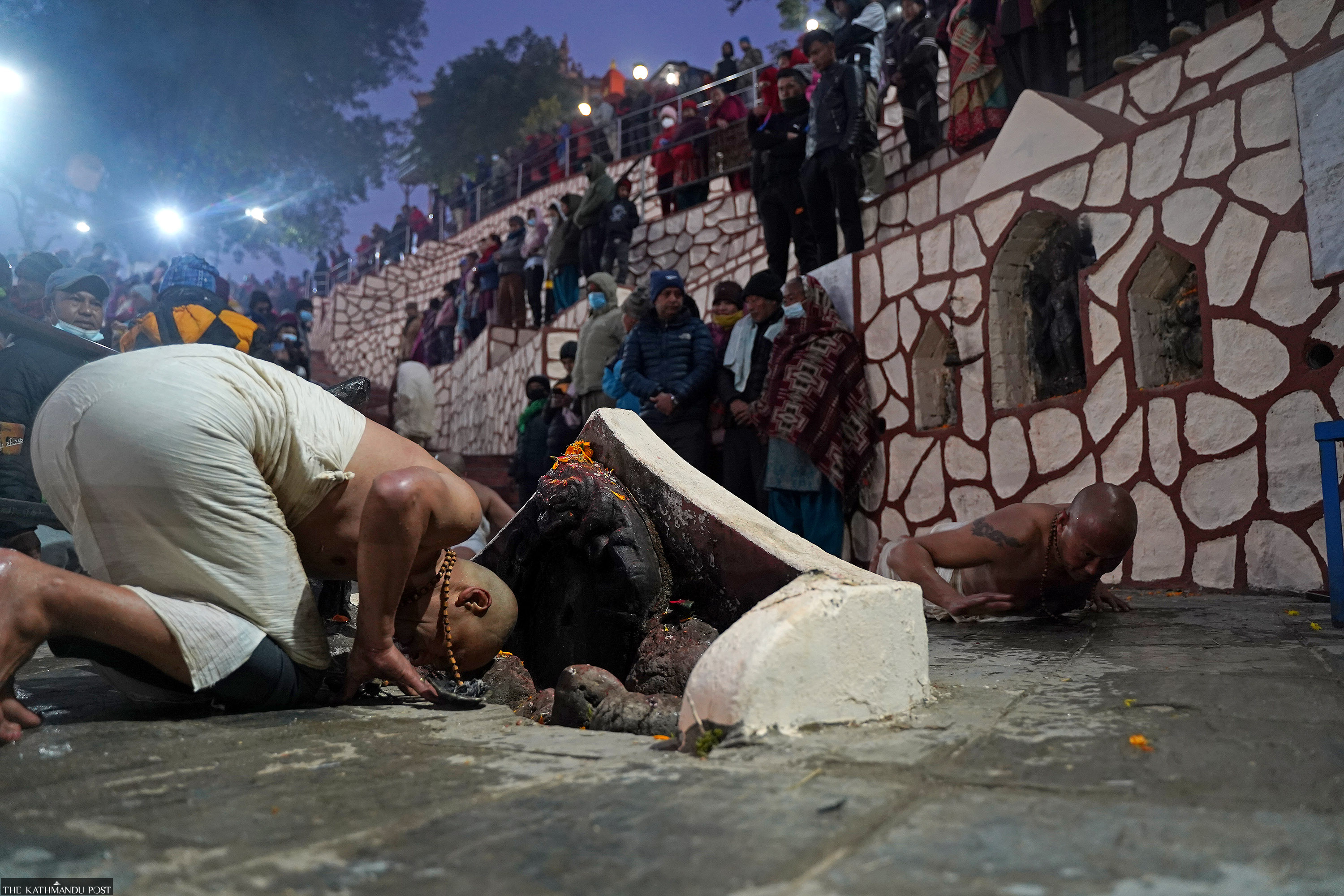 Angad Dhakal/TKP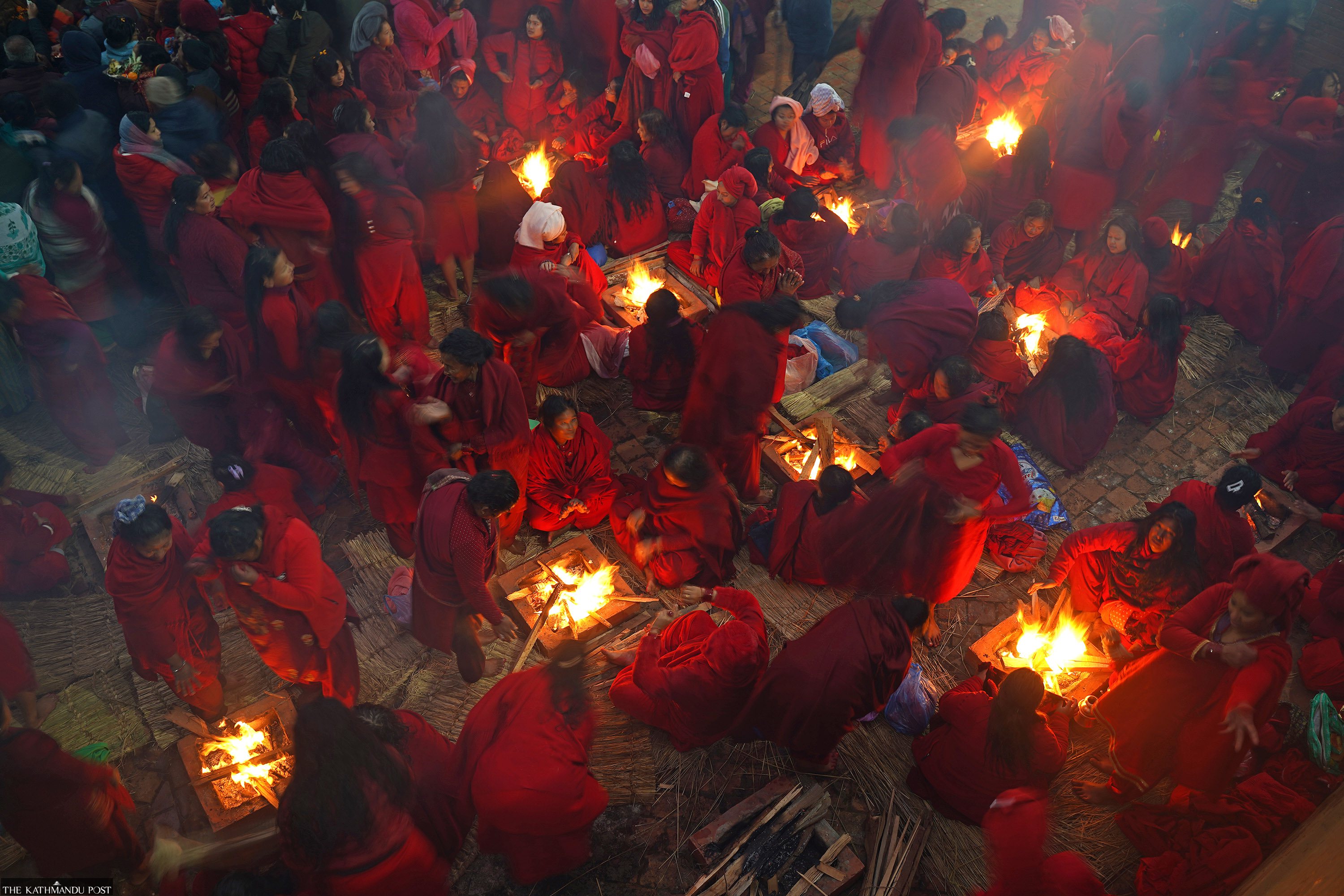 Angad Dhakal/TKP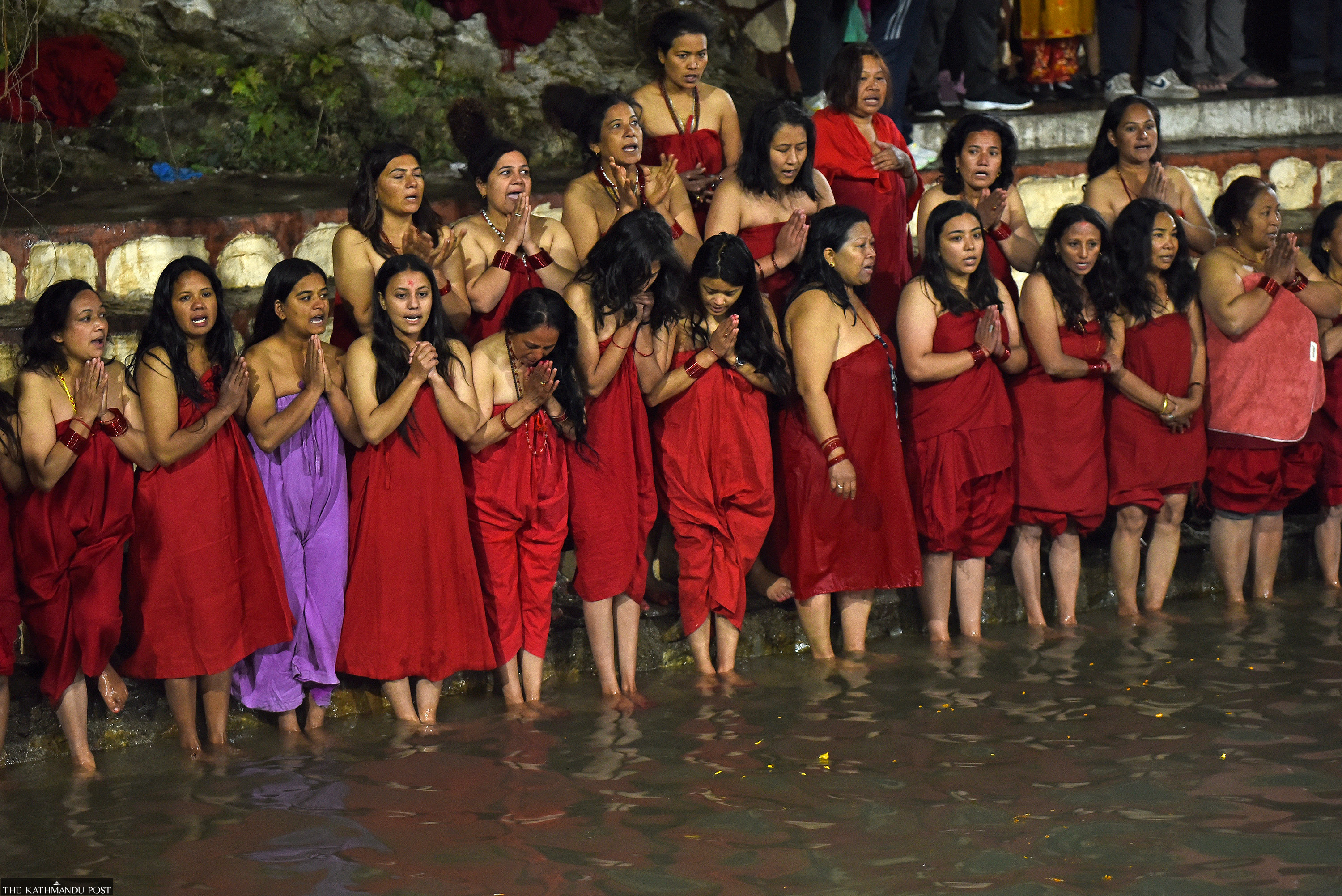 Angad Dhakal/TKP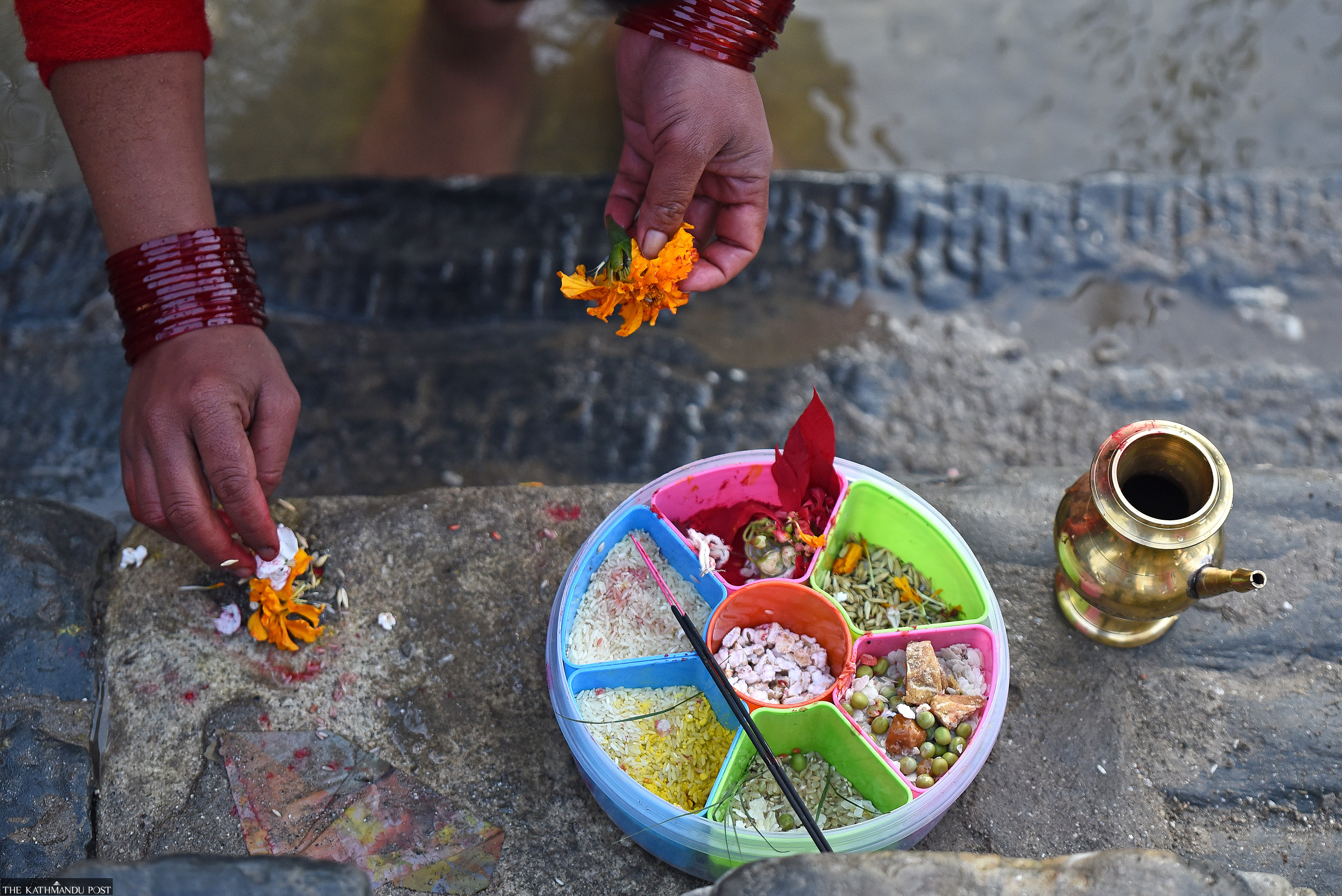 Angad Dhakal/TKP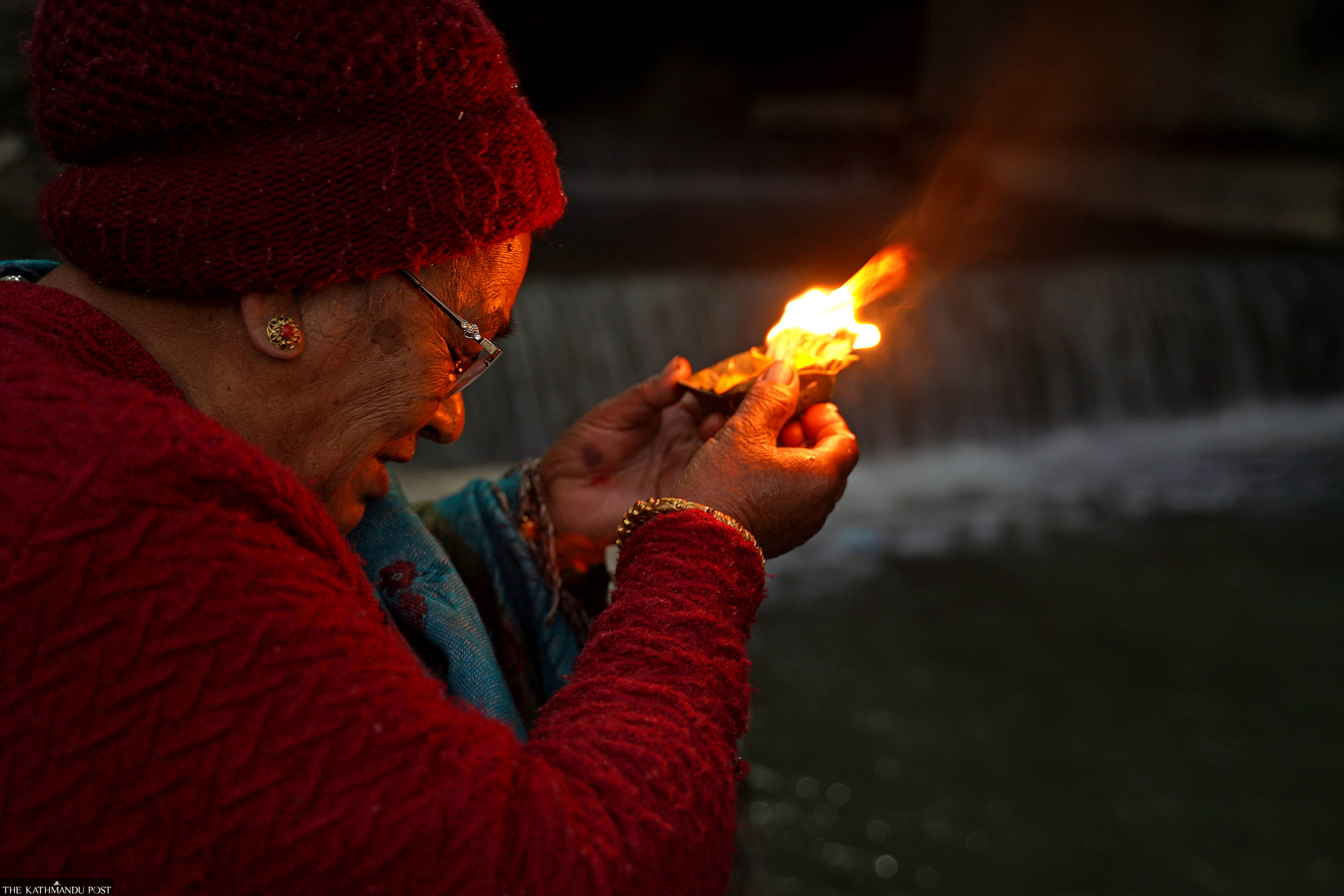 Angad Dhakal/TKP
Angad Dhakal/TKP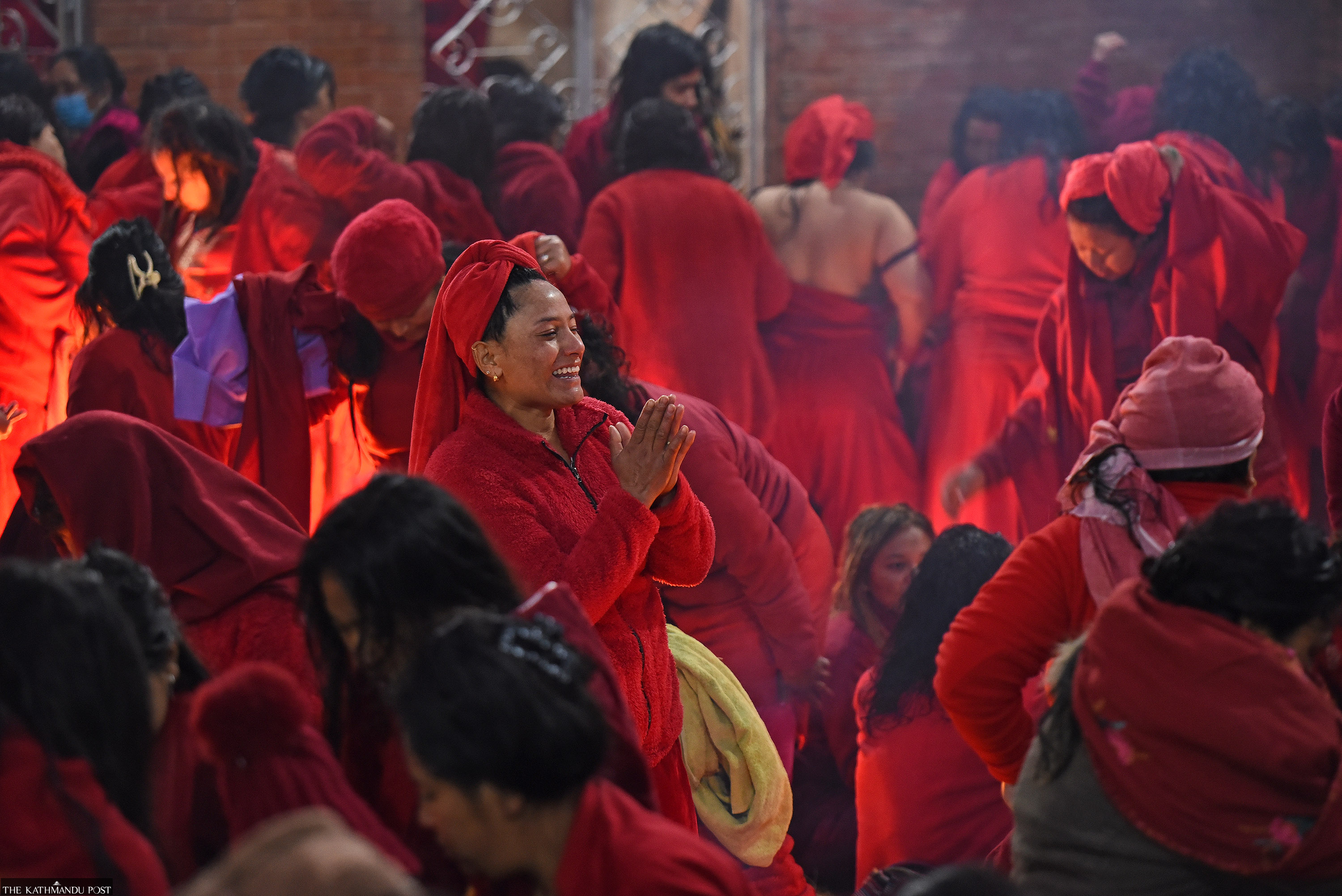 Angad Dhakal/TKP
Angad Dhakal/TKP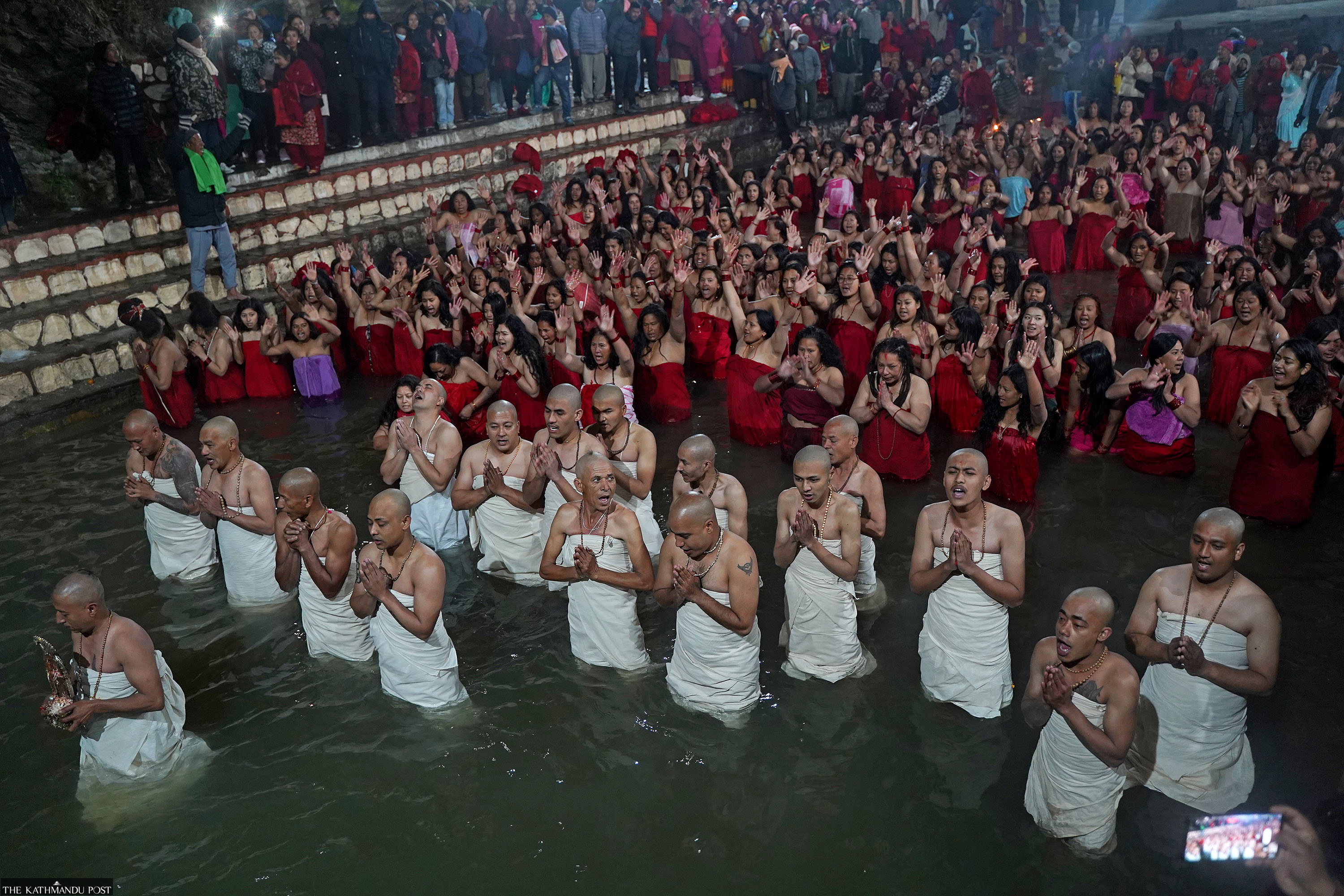 Angad Dhakal/TKP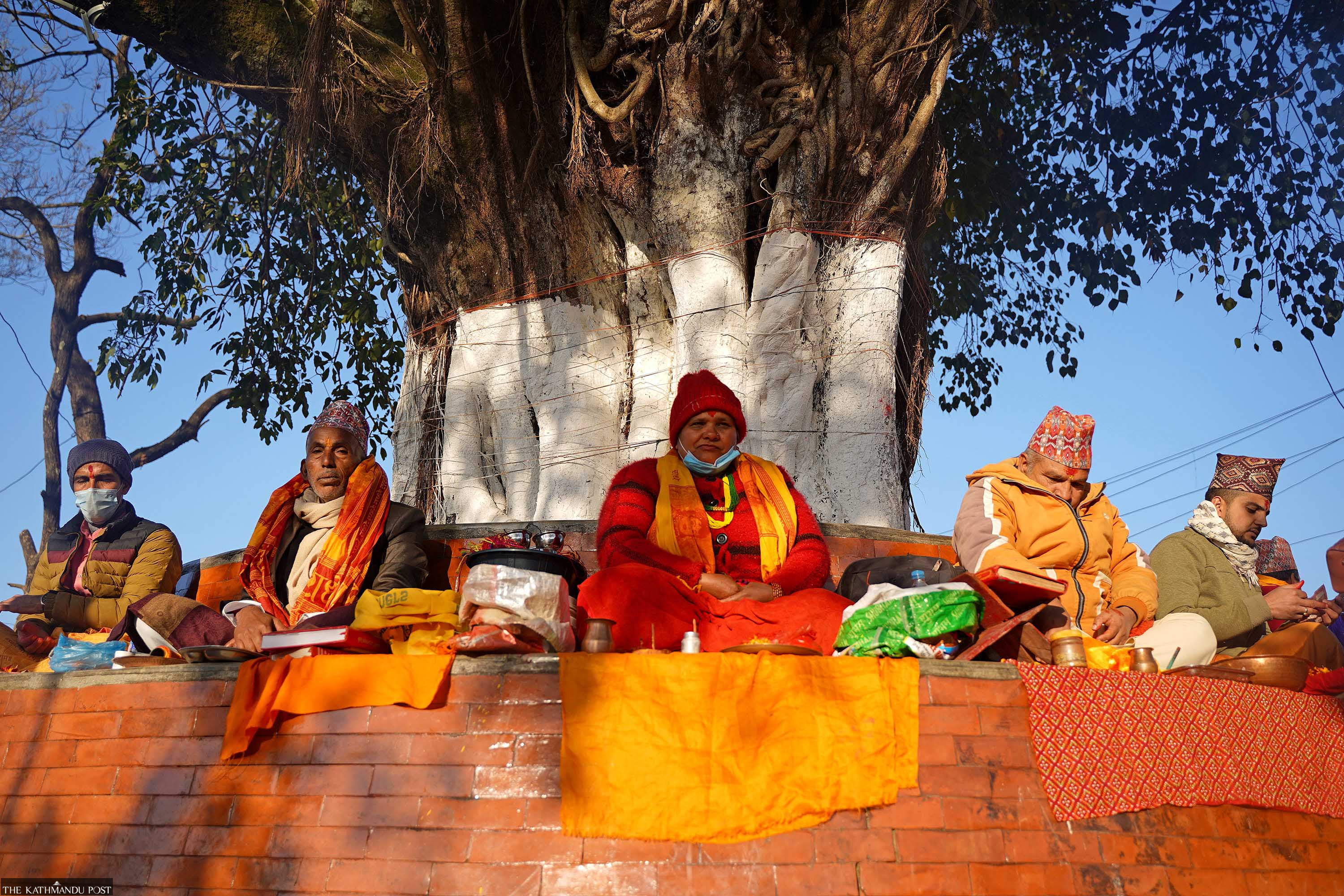 Angad Dhakal/TKP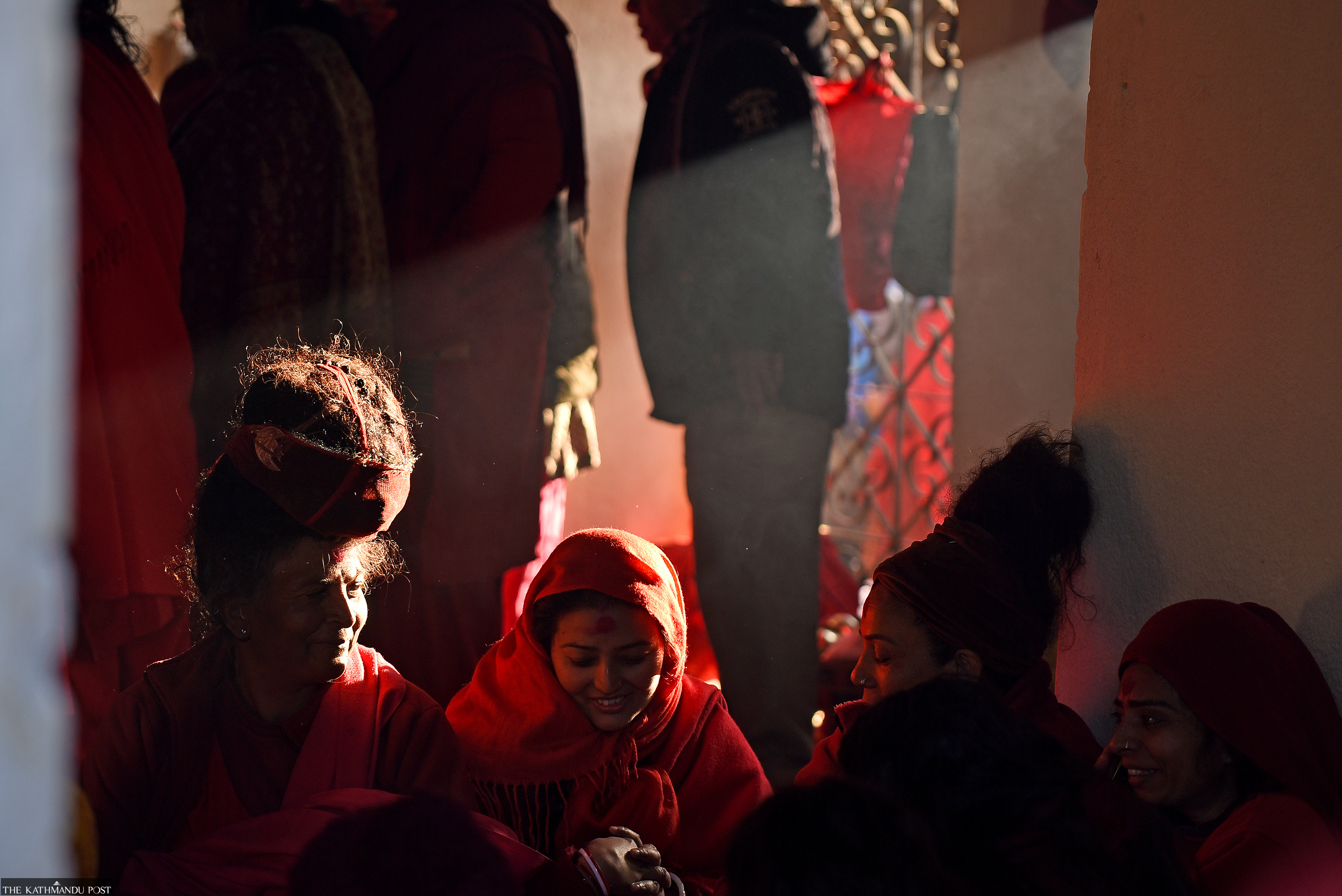 Angad Dhakal/TKP
---