The week in 11 photos
Here are some of the best photos taken by our photographers and reporters between December 18-24.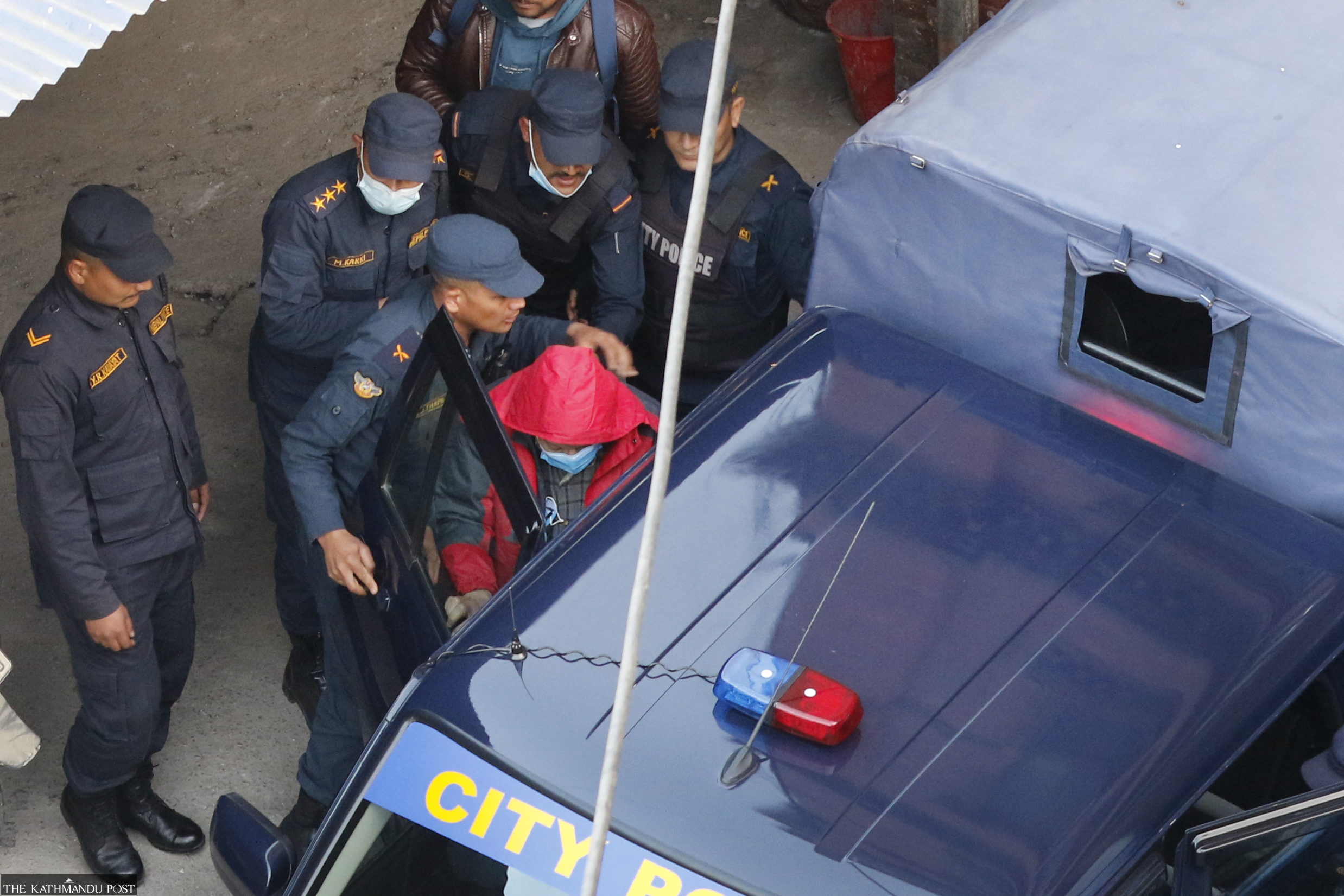 Charles Sobhraj is driven out of the Department of Immigration, Kalikasthan, Kathmandu en route to Tribhuvan International Airport on Friday. Keshav Thapa/TKP
Published at : December 24, 2022
Updated at : December 24, 2022 15:16
Here are the best shots from the week.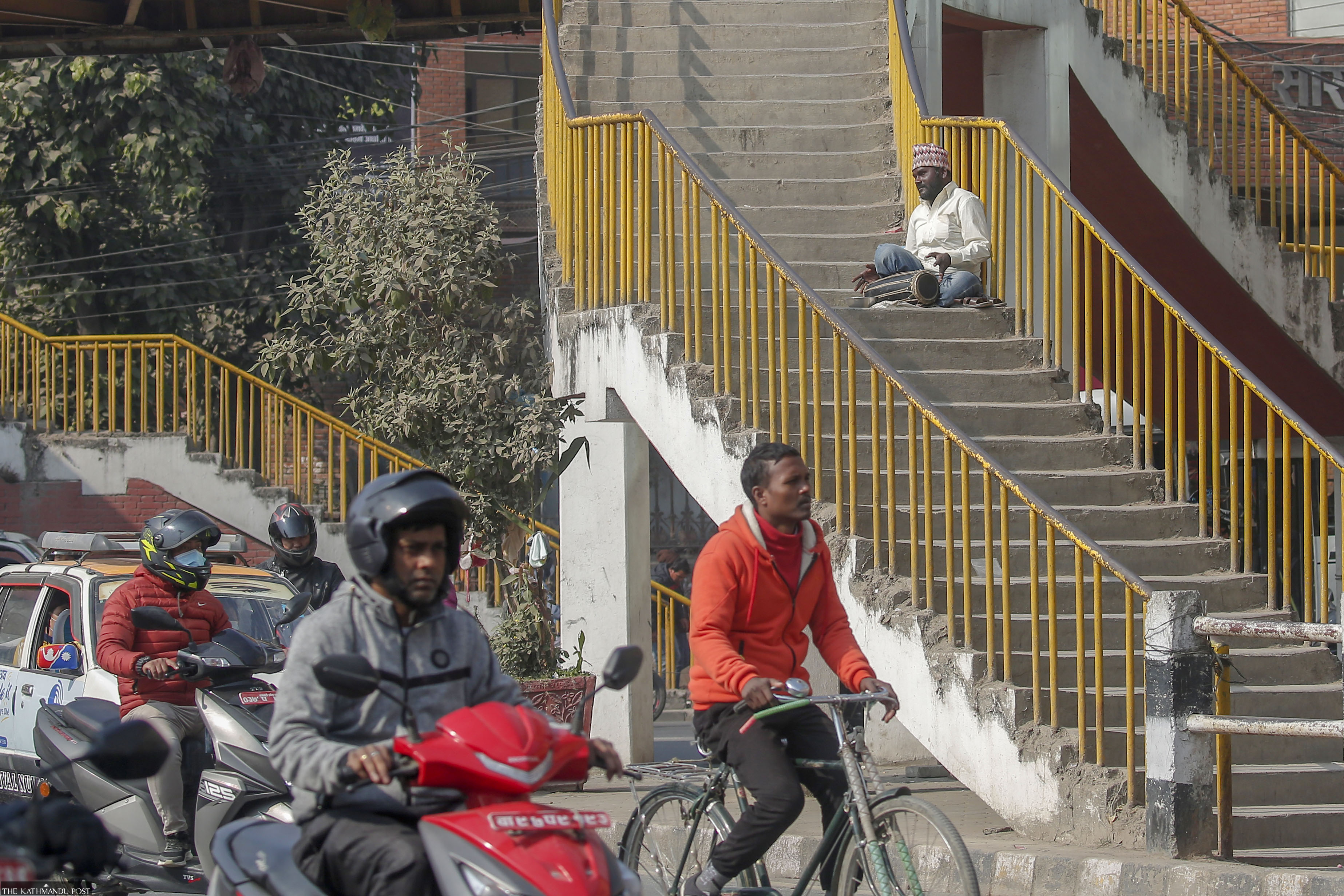 A visually-impaired man sings and plays madal in anticipation of alms on the steps of a pedestrian overbridge at Jamal in Kathmandu on Sunday. Elite Joshi/TKP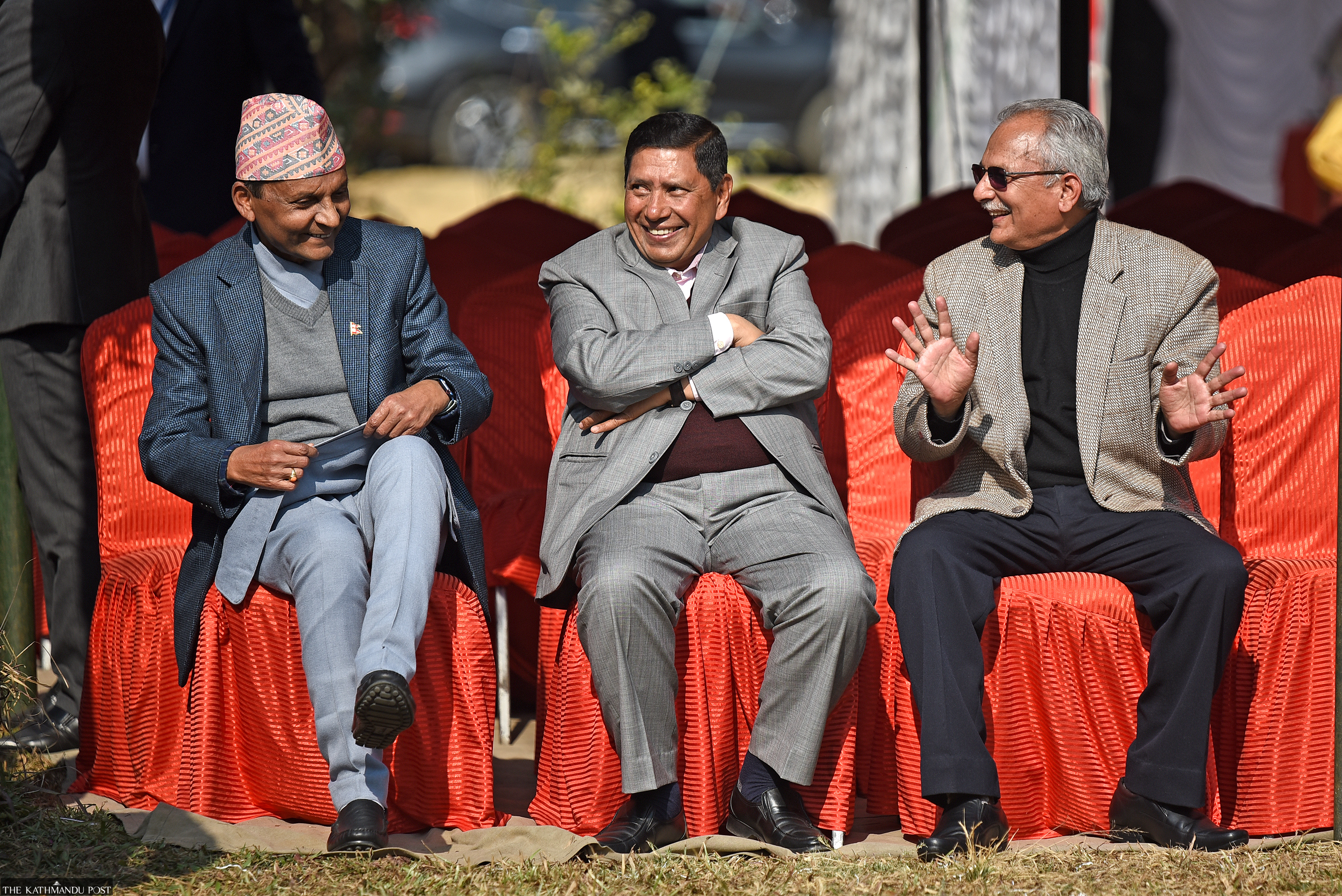 From left, former chief justice and premier Khil Raj Regmi, Maoist Centre leader Narayan Kaji Shrestha, and Nepal Samajbadi Party chief and former prime minister Baburam Bhattarai share a light moment during a lunch reception organised by the Election Commission in Kathmandu, Monday. President Bidya Devi Bhandari and Prime Minister Sher Bahadur Deuba were also present at the event. Angad Dhakal/TKP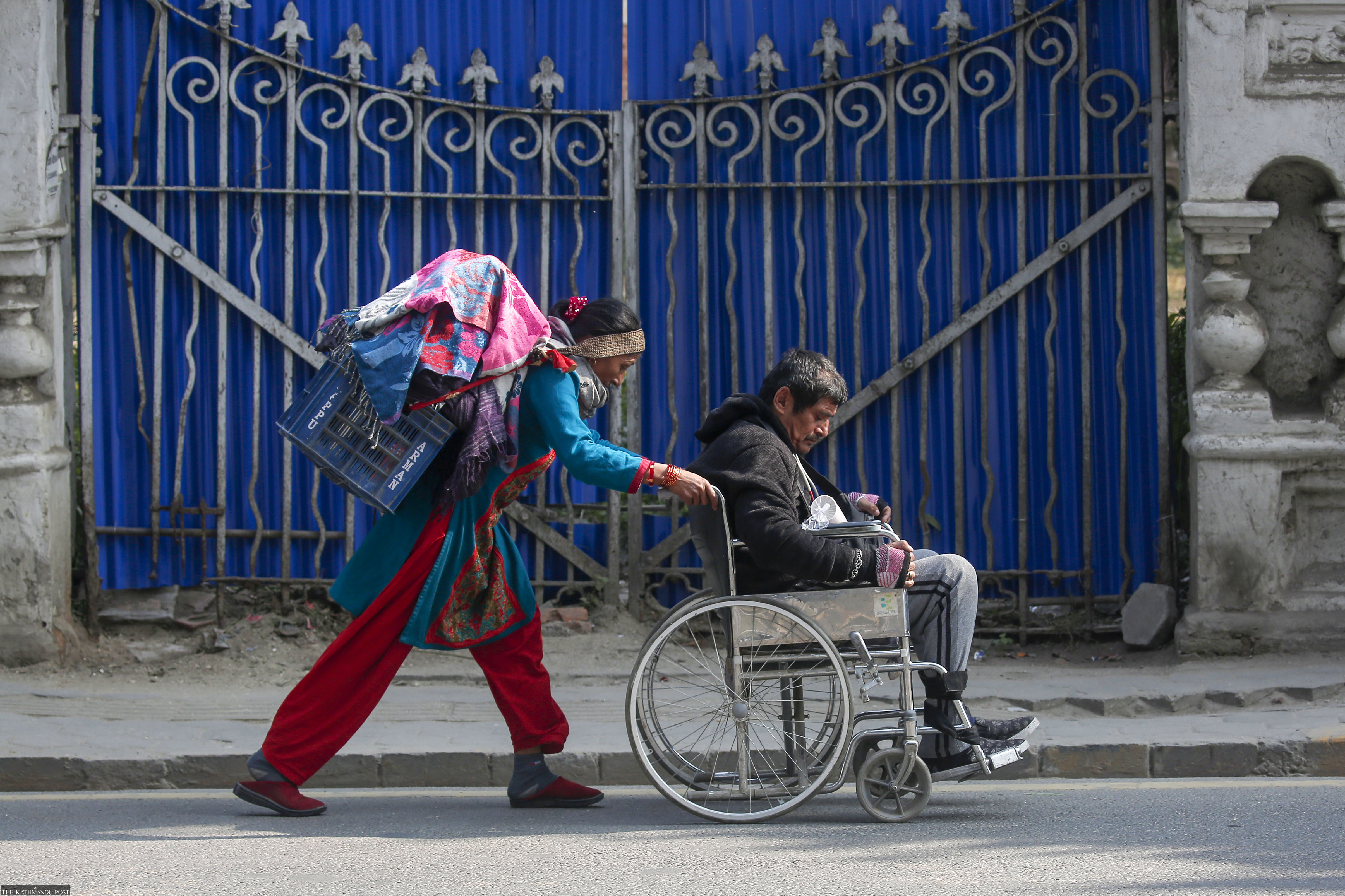 A woman with a load on her back pushes a man on a wheelchair in front of Ghantaghar, Kathmandu on Sunday. Elite Joshi/TKP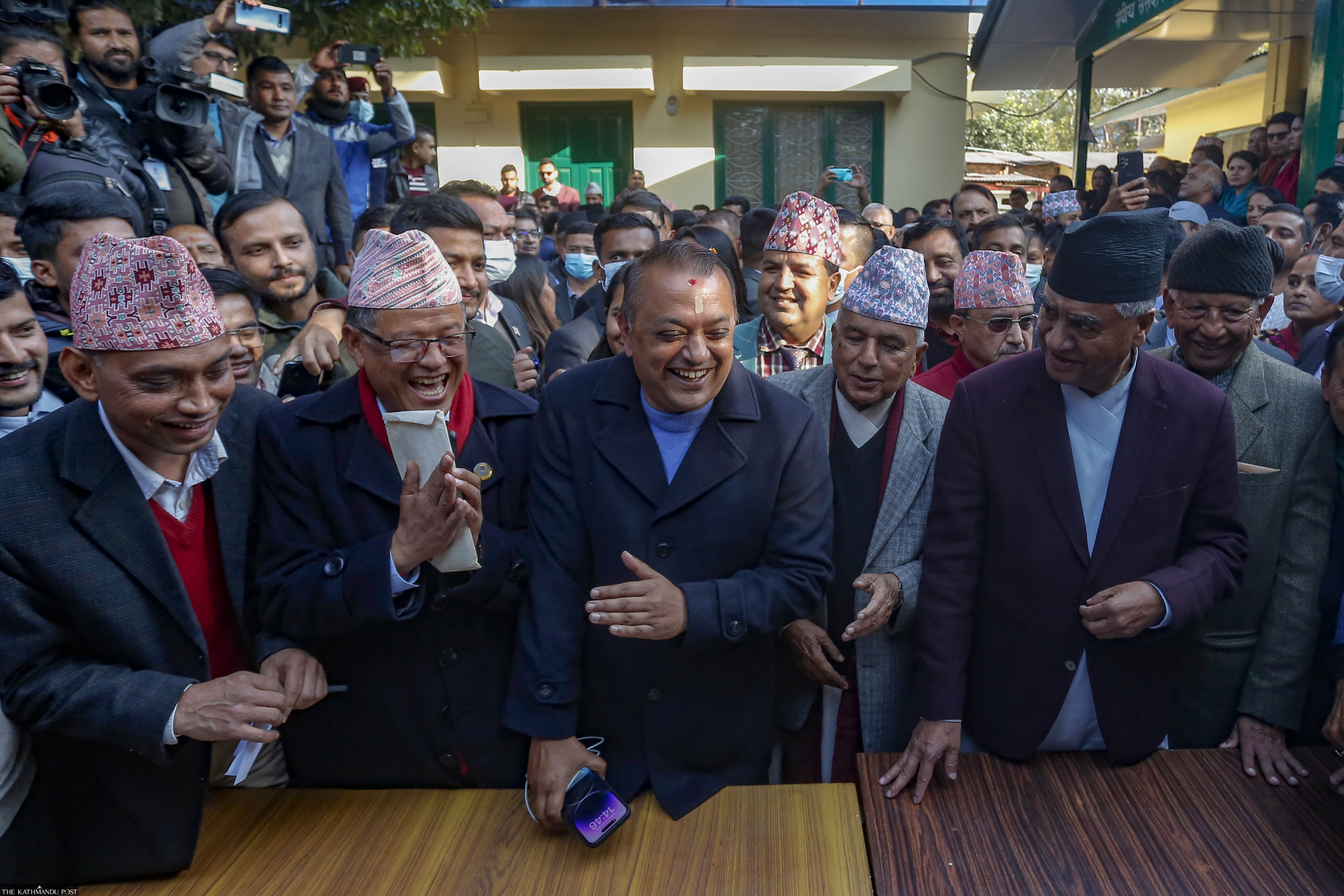 Nepali Congress President Sher Bahadur Deuba (second right) and General Secretary Gagan Thapa (centre) among other party leaders and supporters as they file nominations for Wednesday's parliamentary party leadership election, at Singha Durbar in Kathmandu on Tuesday. Elite Joshi/TKP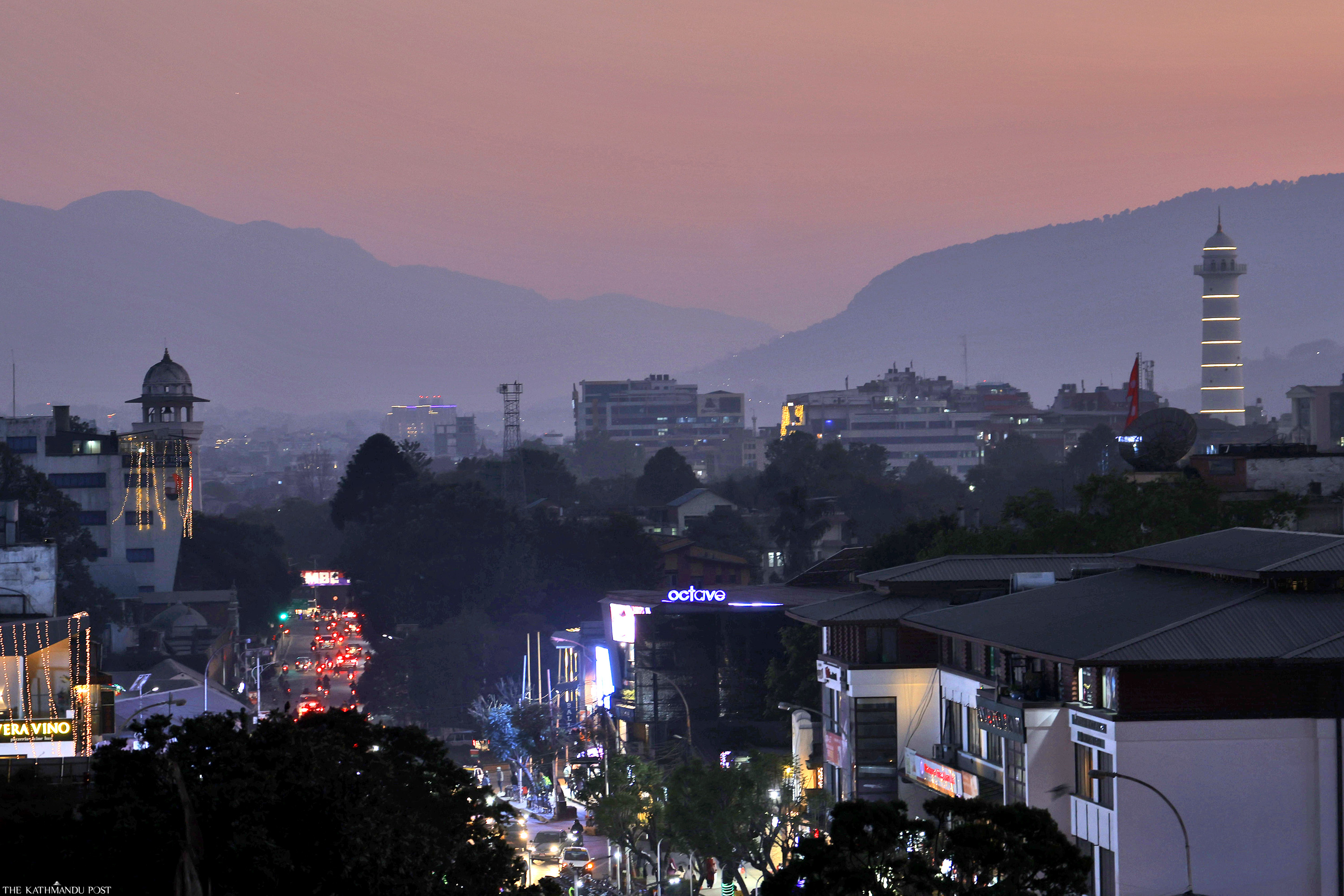 A wide-angle view of Ghantaghar to the left, Dharahara and traffic pictured from Durbar Marg in Kathmandu on Monday evening. Sanjog Manandhar/TKP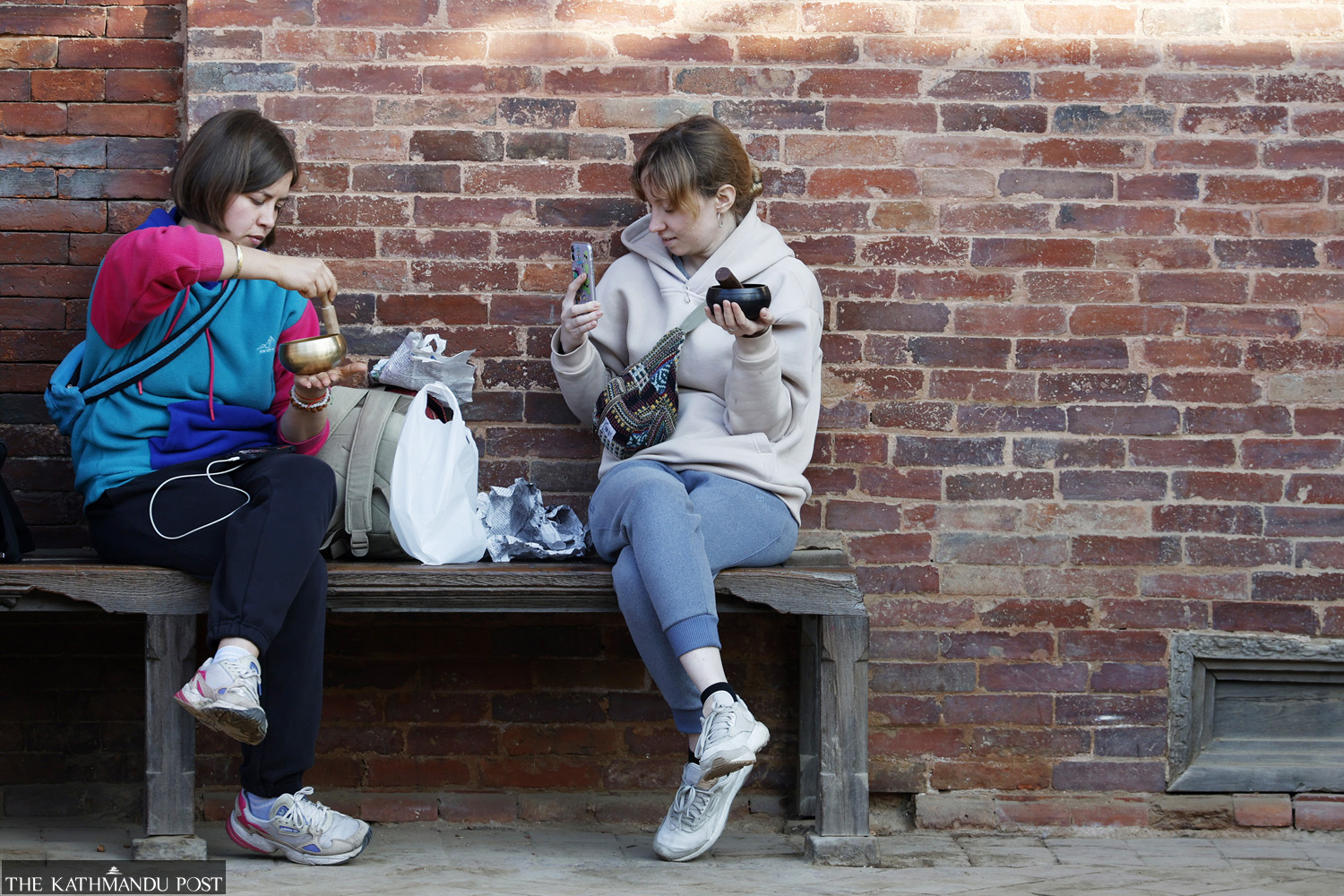 Tourists try singing bowls at Patan Durbar Square in Lalitpur on Wednesday. Sanjog Manandhar/TKP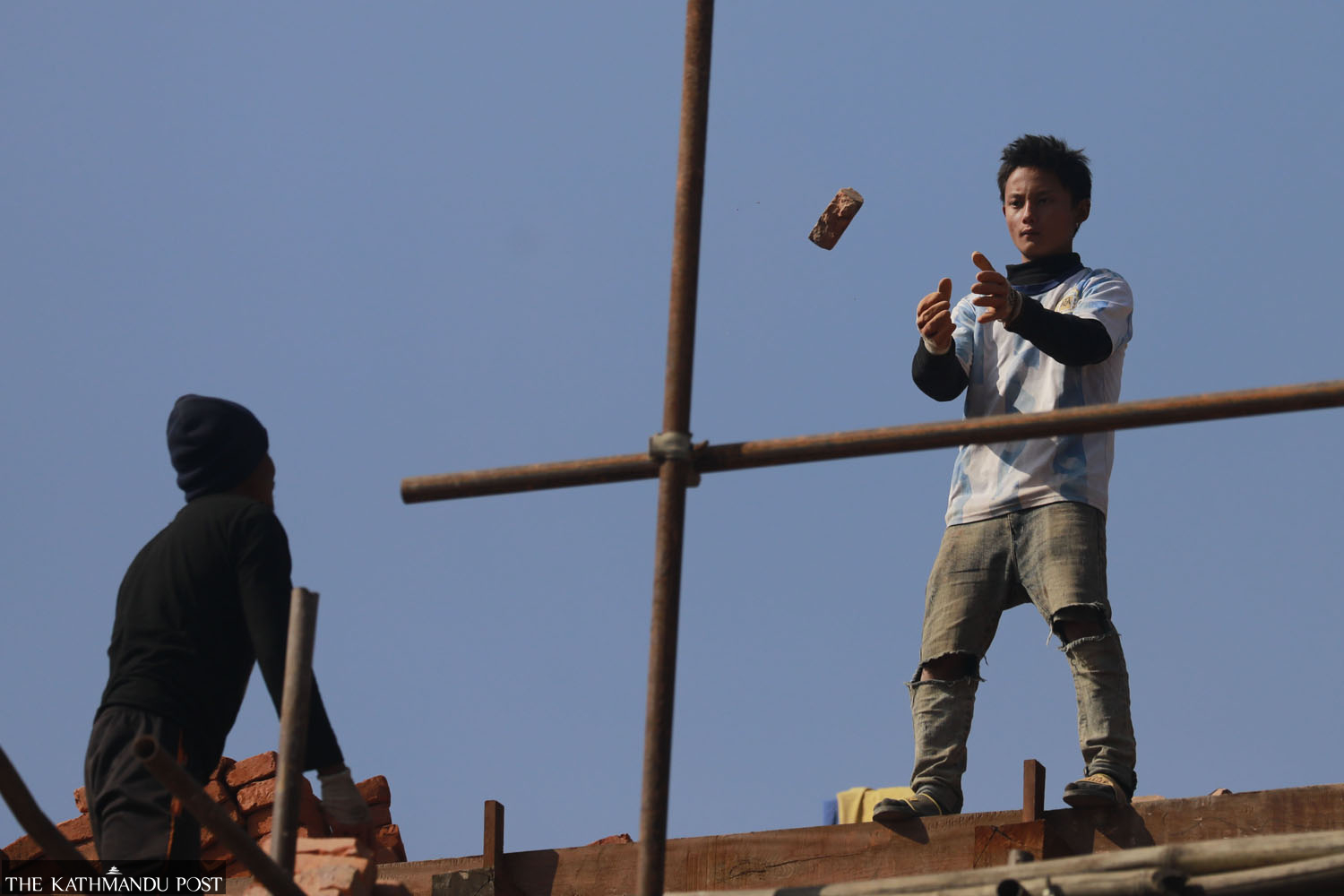 A worker wearing an Argentina football team jersey prepares to catch a brick passed to him at a temple construction site at Kathmandu Durbar Square on Wednesday. Elite Joshi/TKP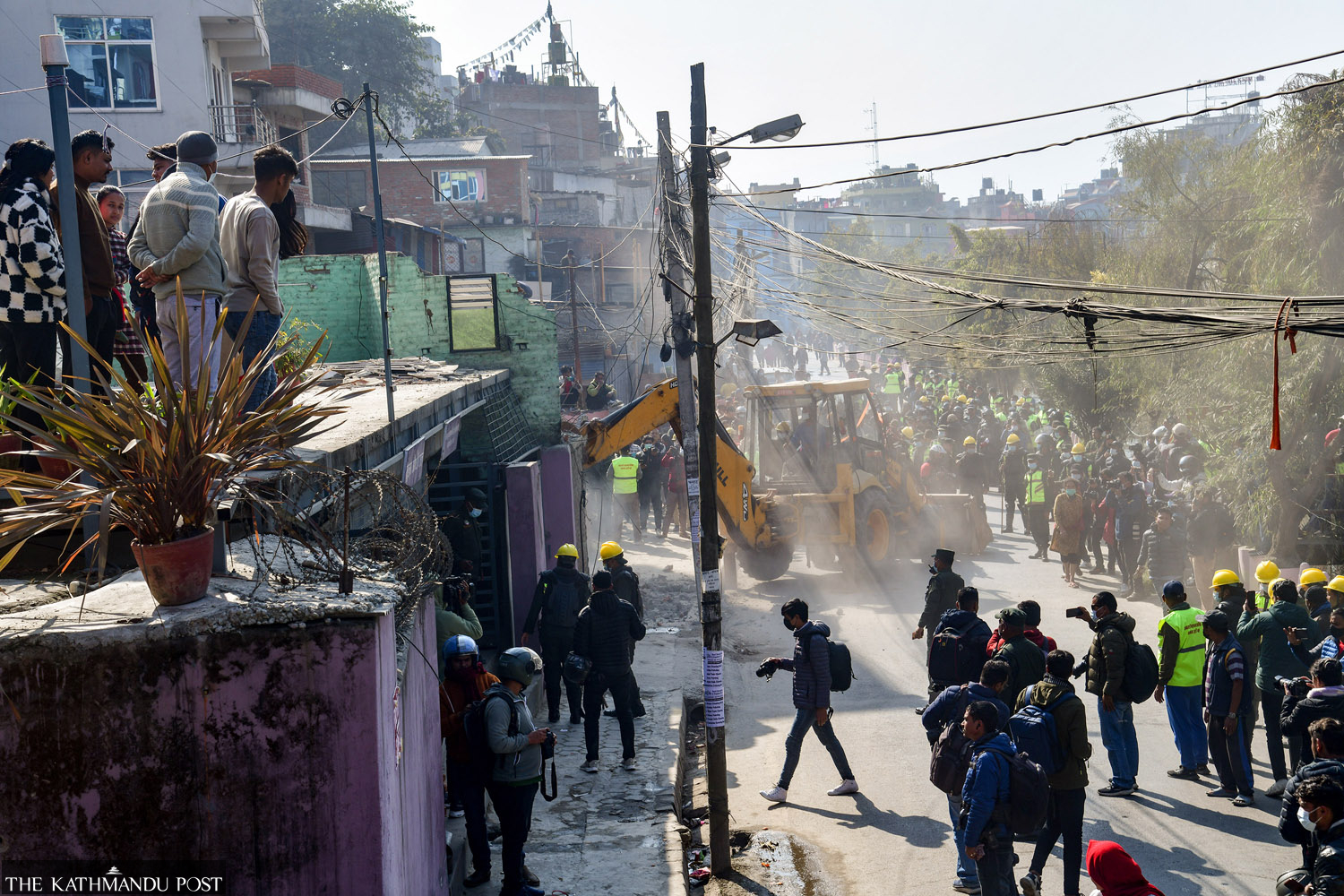 A municipal dozer demolishes an illegally-constructed structure as the crowd looks on at Devinagar in Kathmandu Metropolitan City's ward 10 on Wednesday. Deepak KC/TKP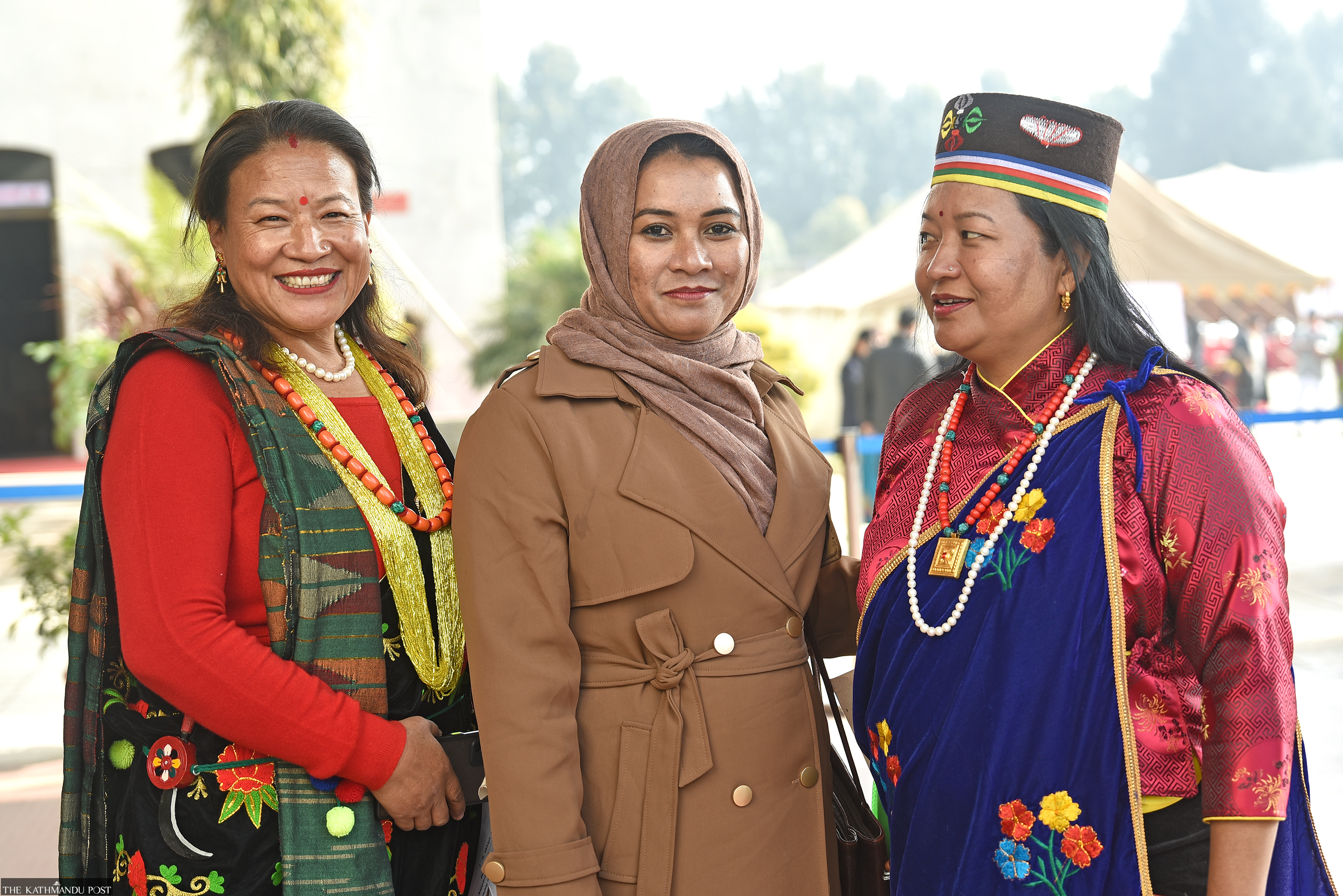 Lawmakers in cultural attire inside the Parliament premises for the oath-taking ceremony in Kathmandu on Thursday. Angad Dhakal/TKP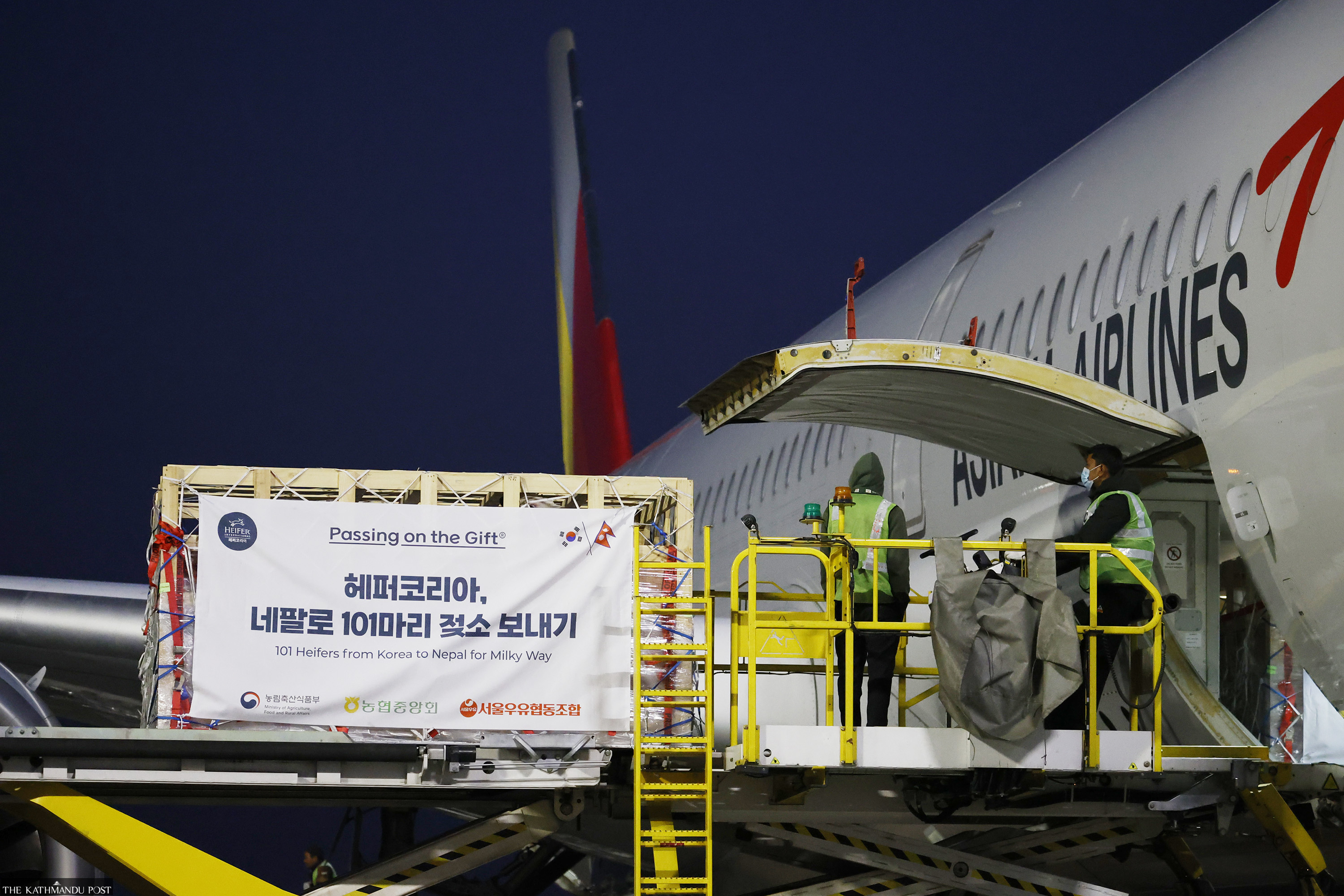 Airport staff unload a shipment of 36 Holstein heifers and six high genetic-worth breeding bulls from a plane at Tribhuvan International Airport on Thursday. Sanjog Manandhar/TKP
---