Kathmandu Metropolitan City clears Department of Passport basement
City police and security personnel take out chairs and other furniture from the basement.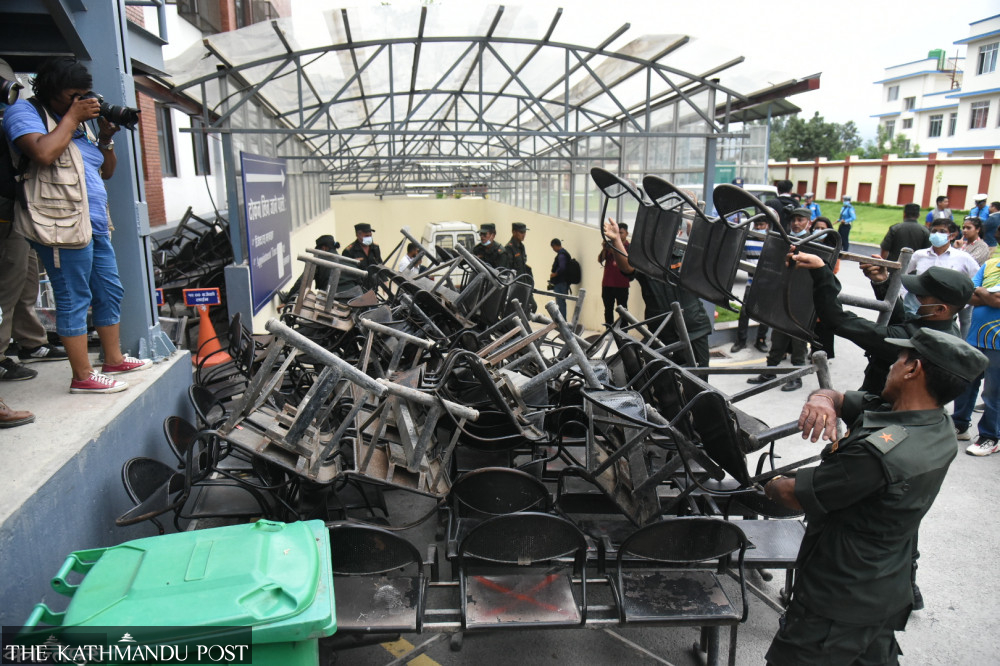 Municipal police on Friday vacated the passport office's basement which was being used as waiting area. Angad Dhakal/TKP
Published at : August 26, 2022
Updated at : August 26, 2022 17:17
As the Kathmandu Metropolitan City continued its drive to demolish illegally built structures, city authorities on Friday vacated the basement of the Department of Passport, which they said was being used for other purposes than it was meant for.

City police took out chairs and other furniture from the basement of the Department of the Passport building on Friday afternoon.
The Kathmandu Metropolitan City swung into action earlier this week to demolish the illegally built structures and clear out businesses that were being operated out of spaces for which the designs were not passed, saying no one took action on their own as per the 35-day notice.
City authorities say basements of various big buildings in Kathmandu were rented out for operating businesses, thereby forcing vehicles to park outside the buildings on the roads, creating traffic jams. They have launched a drive to demolish all the structures that have been built against the passed designs.
After the city authorities' action, the Department of Passport on Friday issued a notice saying August 28 (Sunday) onwards, the basement will be used for the parking purpose only.
Here are some photos by Post photographer Angad Dhakal.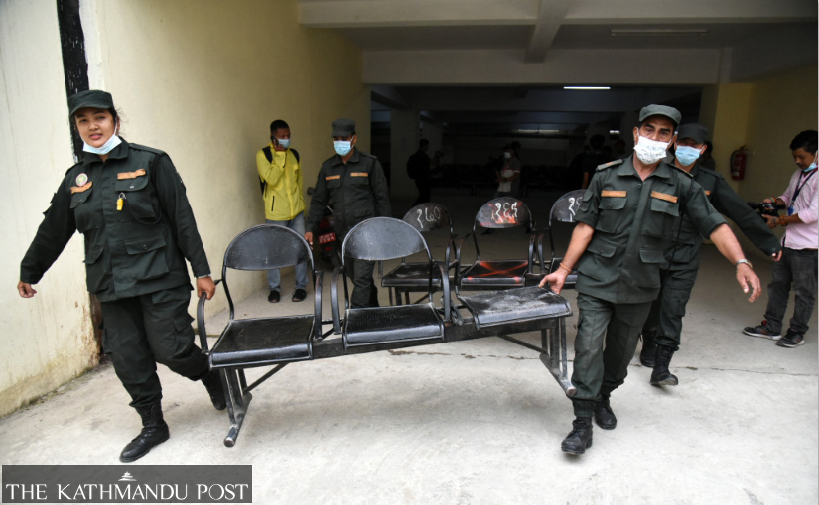 Angad Dhakal/TKP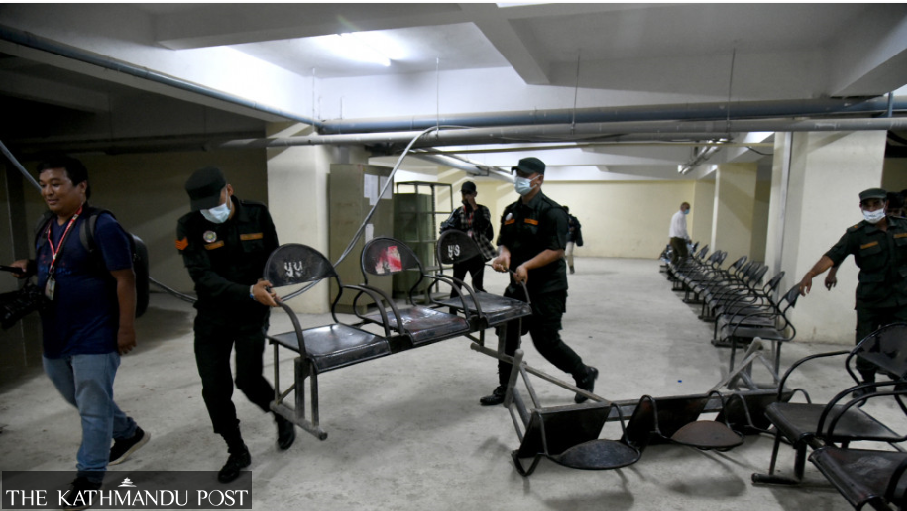 Angad Dhakal/TKP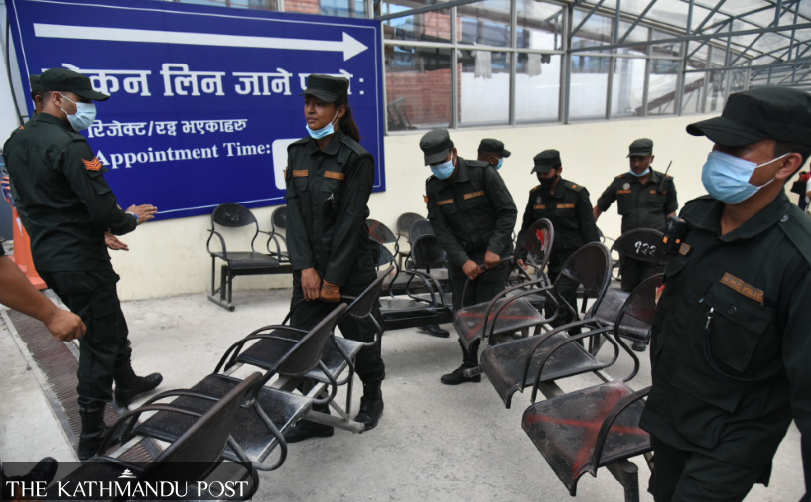 Angad Dhakal/TKP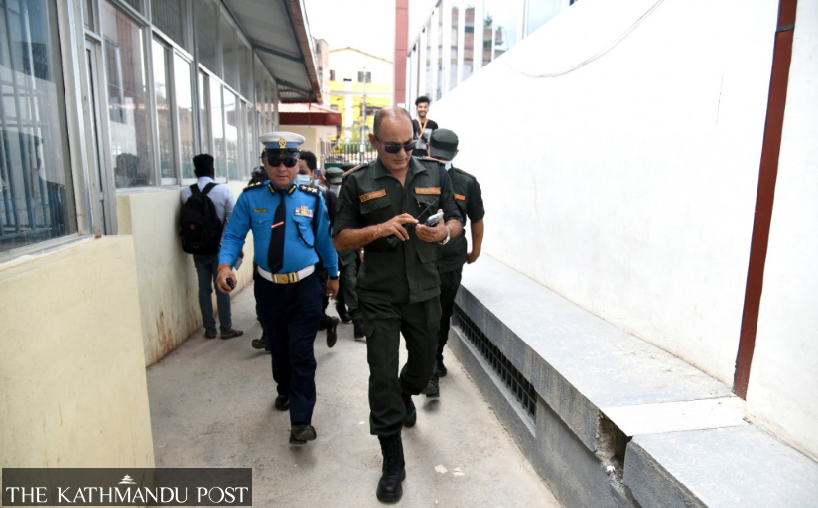 Angad Dhakal/TKP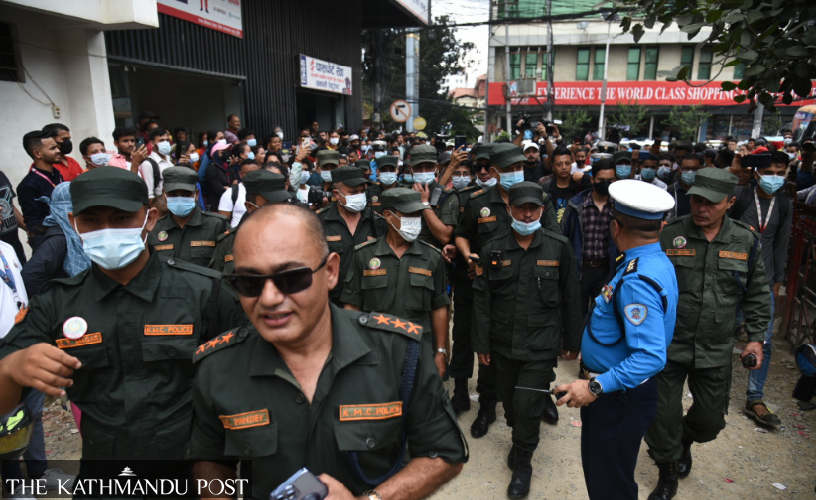 Angad Dhakal/TKP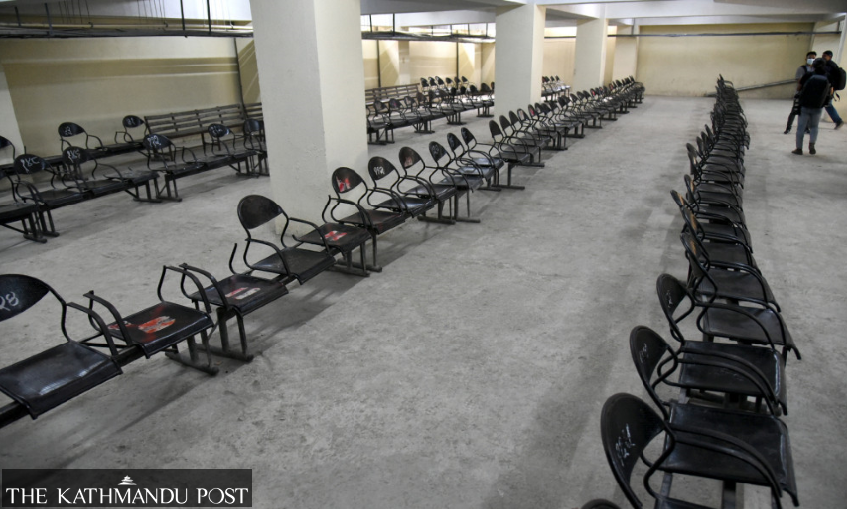 Angad Dhakal/TKP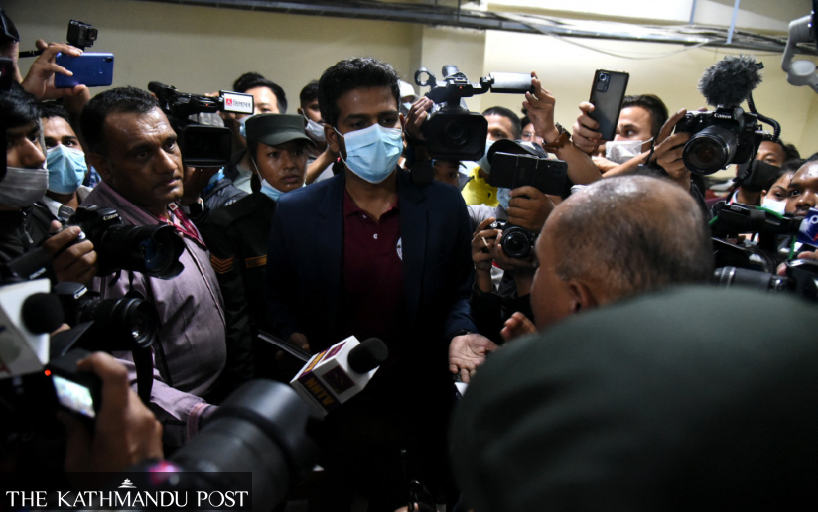 Angad Dhakal/TKP
---