Leaders, relatives, members of public pay tribute to late leader Giri
The socialist thinker and Congress leader died on Saturday night at 74.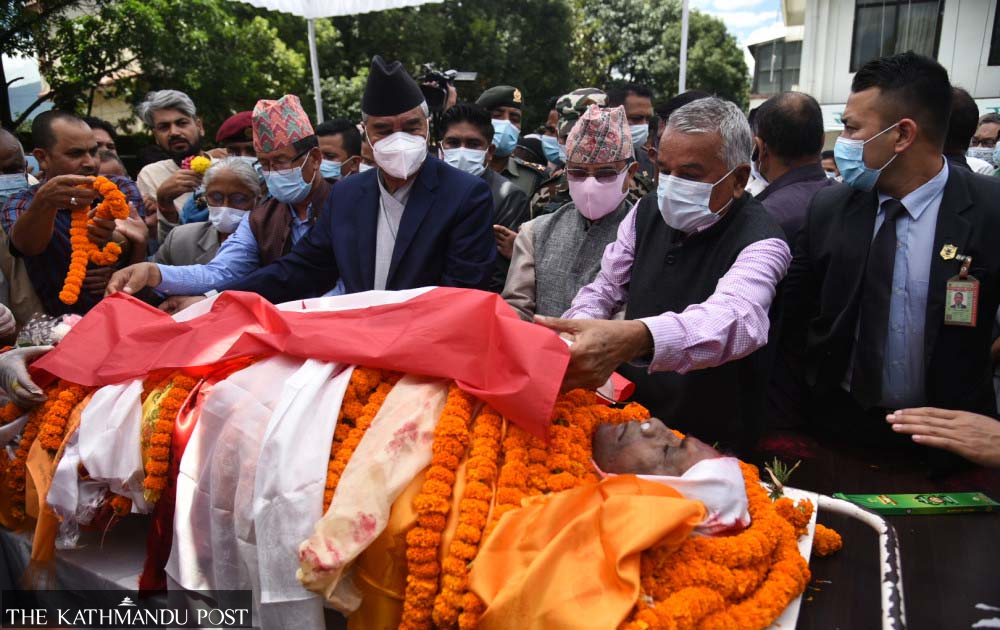 Angad Dhakal/TKP
Published at : August 21, 2022
Updated at : August 21, 2022 13:41
Leaders from across the political spectrum and members of the public on Sunday paid tribute to Nepali Congress leader and House of Representative member Pradip Giri, who died on Saturday night.
The socialist thinker was battling throat cancer and recently he had developed pneumonia and was undergoing treatment at Nepal Mediciti Hospital.
Doctors attending him said Giri passed away at around 9:30 pm on Saturday following multiple organ failures.
Leaders from various political parties reached Nepal Mediciti Hospital on Sunday morning to pay final tribute to Giri. His body was kept at the hospital premises from 9-11 am.
Giri's body was then taken to the Nepali Congress headquarters in Sanepa.
Leaders from various parties along with Giri's family members had reached the party office to pay final tribute.
Here are some photos of leaders paying tribute to Giri at Nepal Mediciti Hospital and Nepali Congress headquarters by Elite Joshi and Angad Dhakal.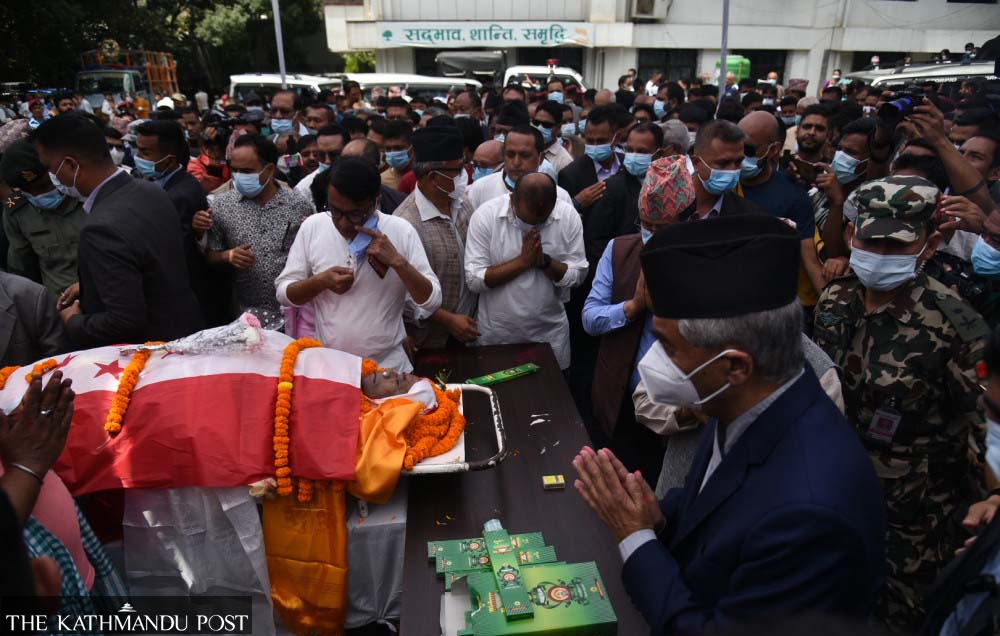 Angad Dhakal/TKP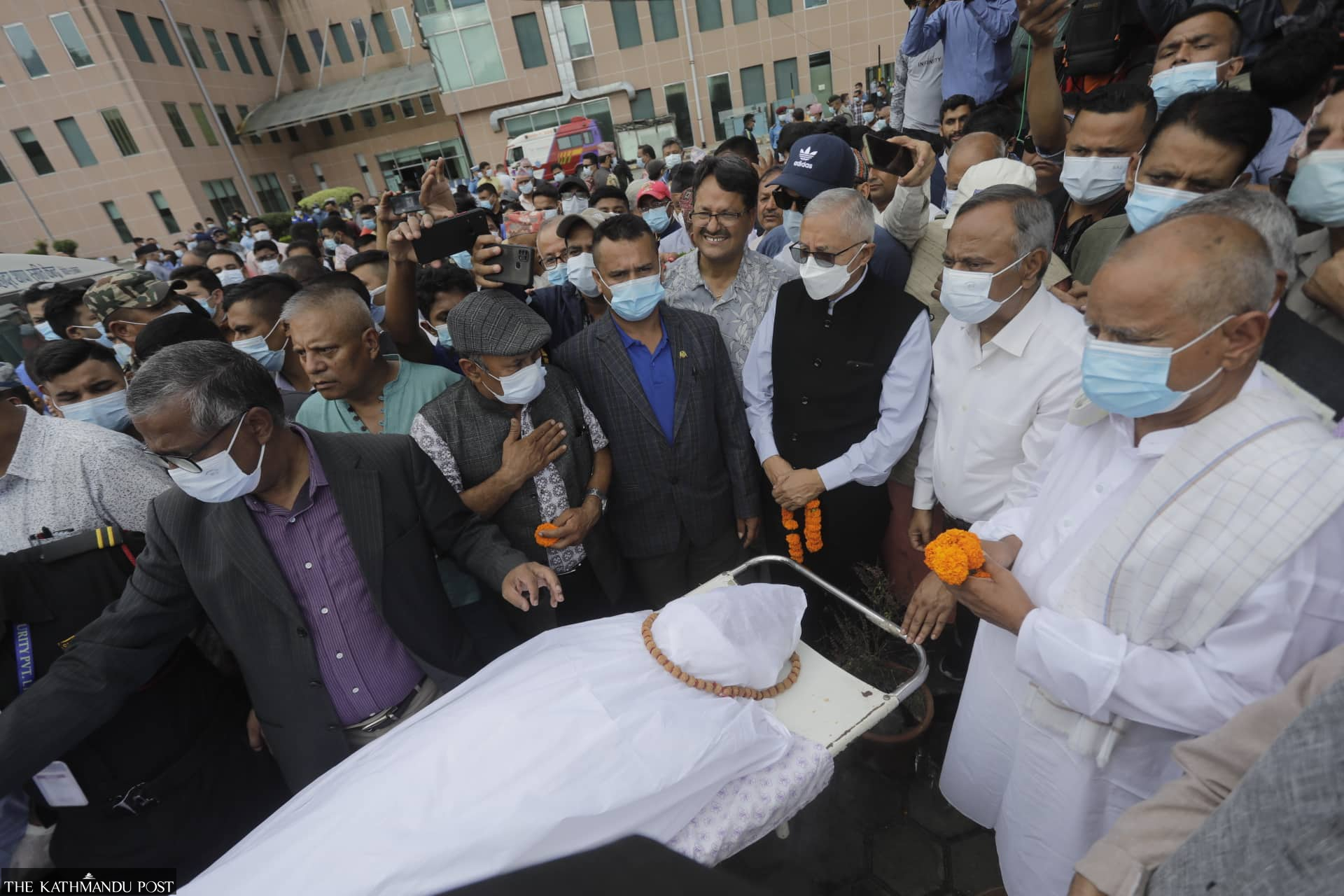 Elite Joshi/TKP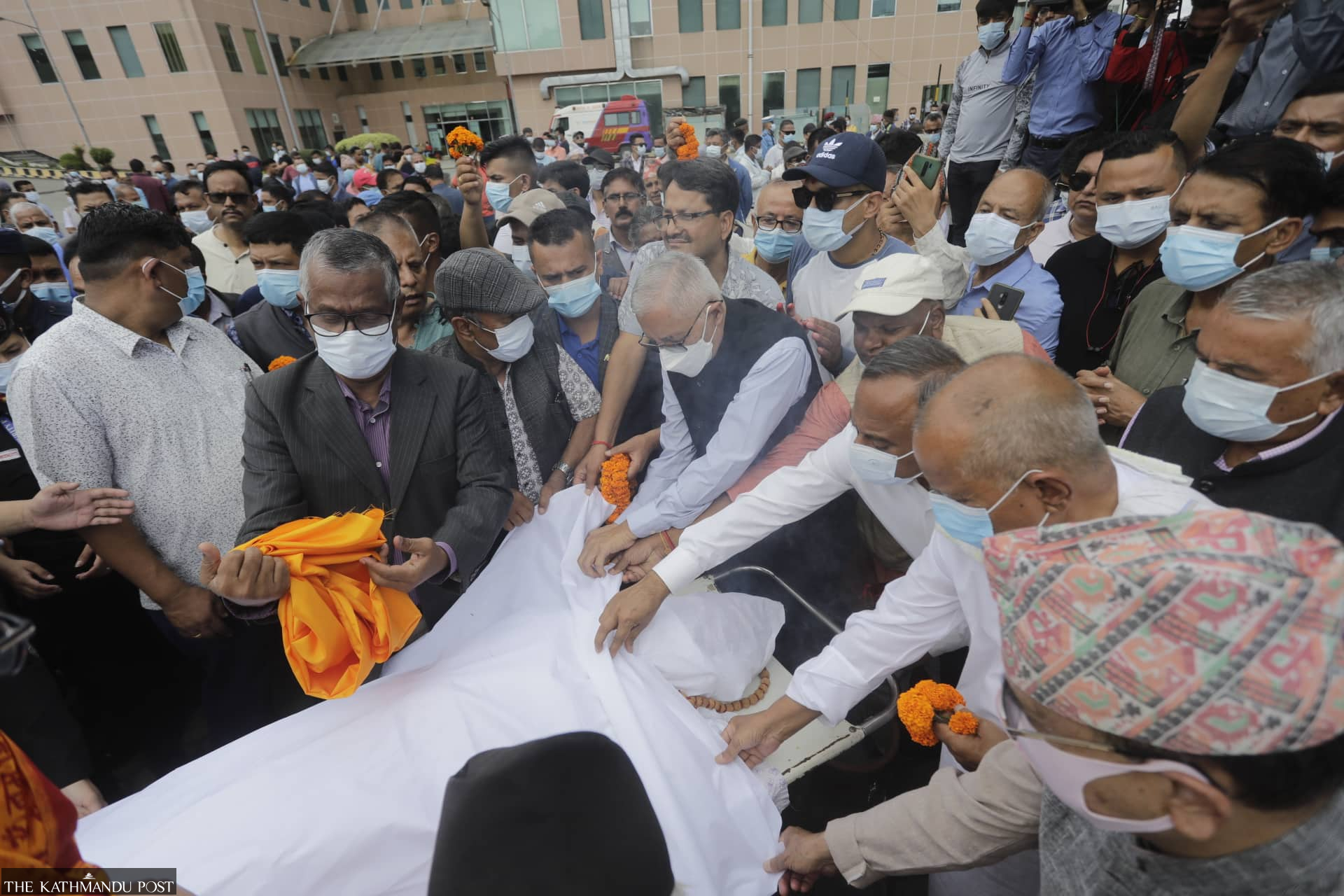 Elite Joshi/TKP
Angad Dhakal/TKP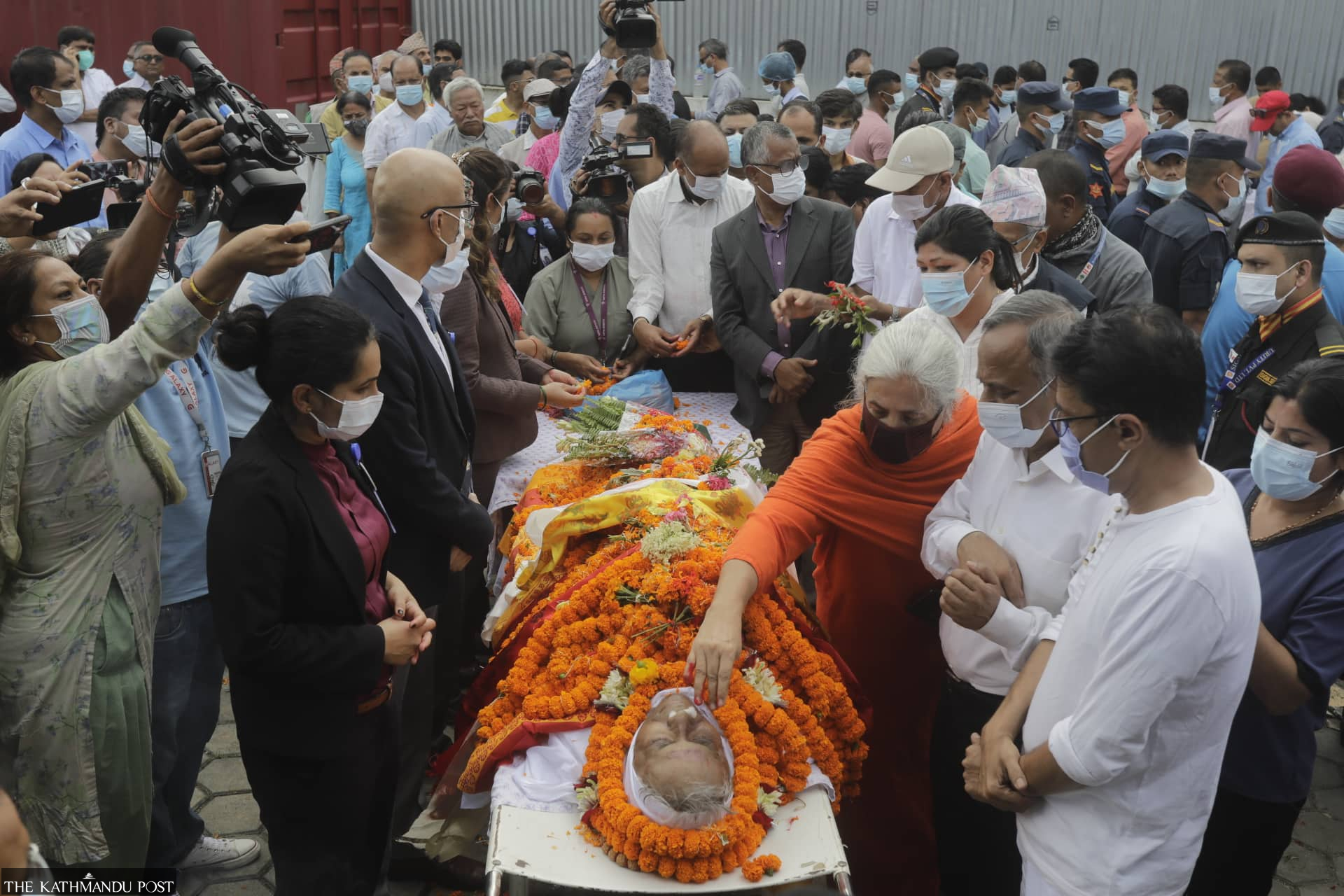 Elite Joshi/TKP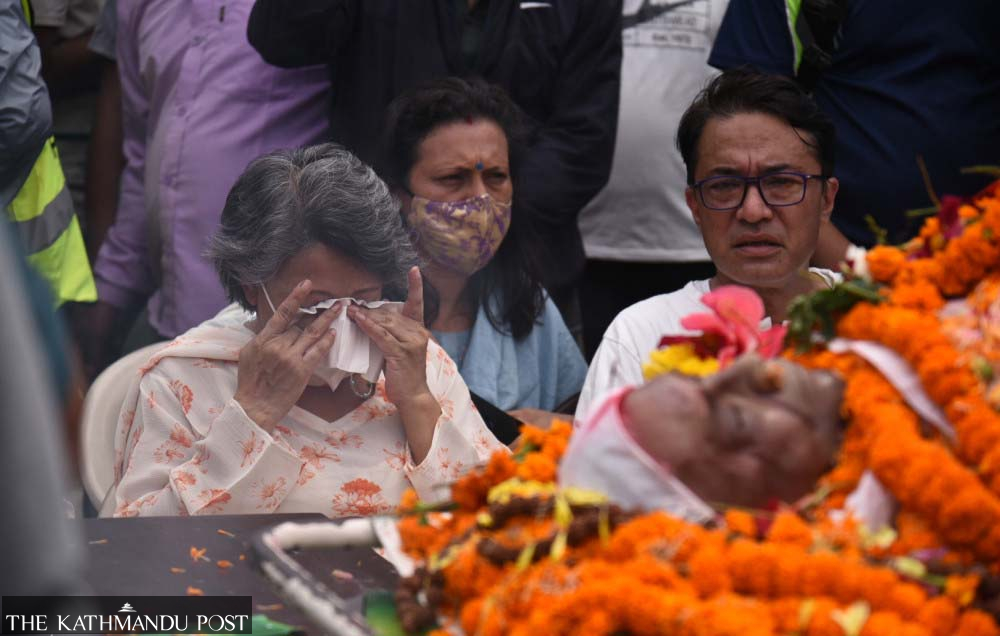 Angad Dhakal/TKP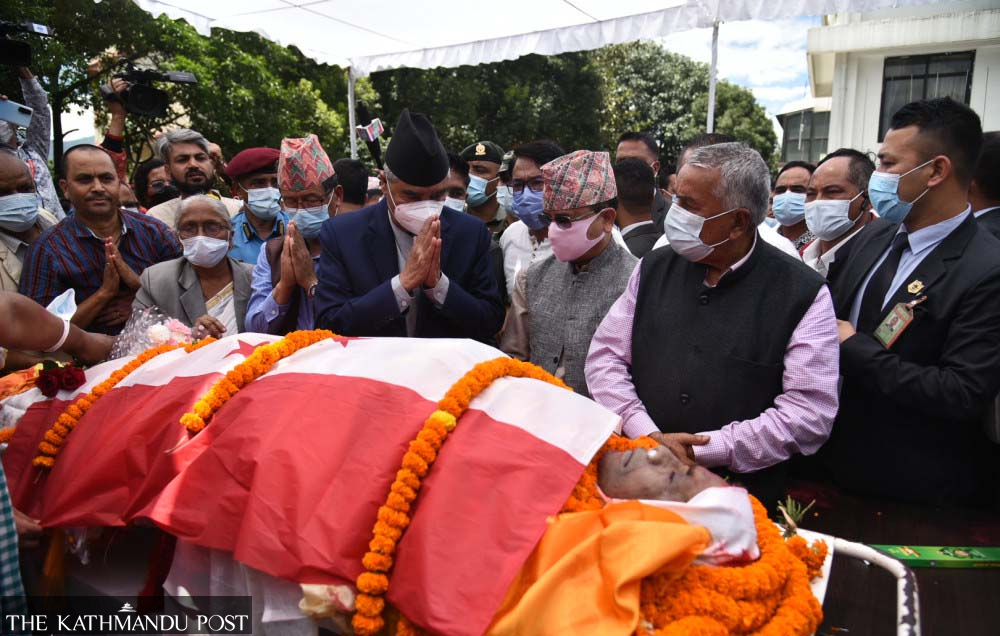 Angad Dhakal/TKP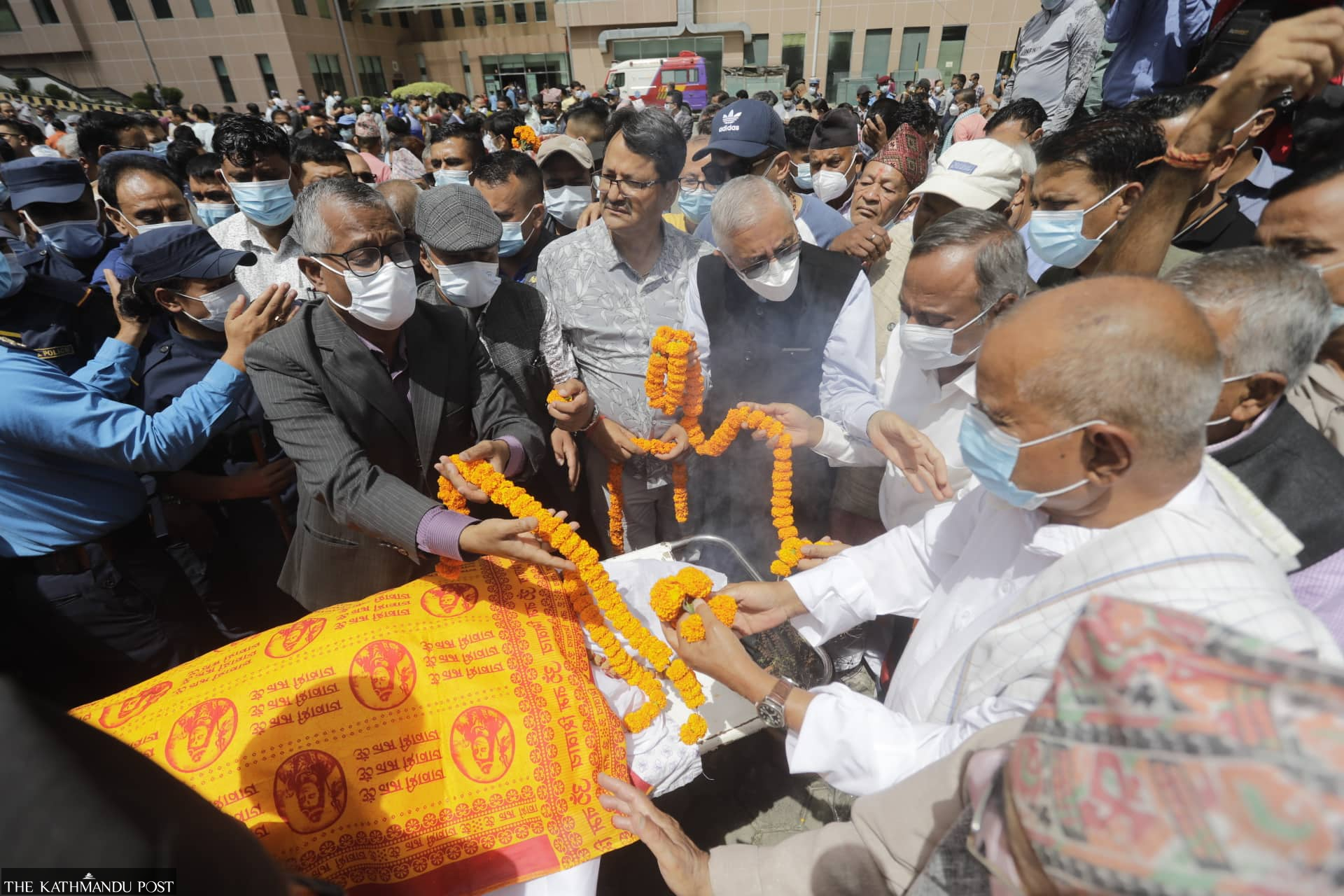 Elite Joshi/TKP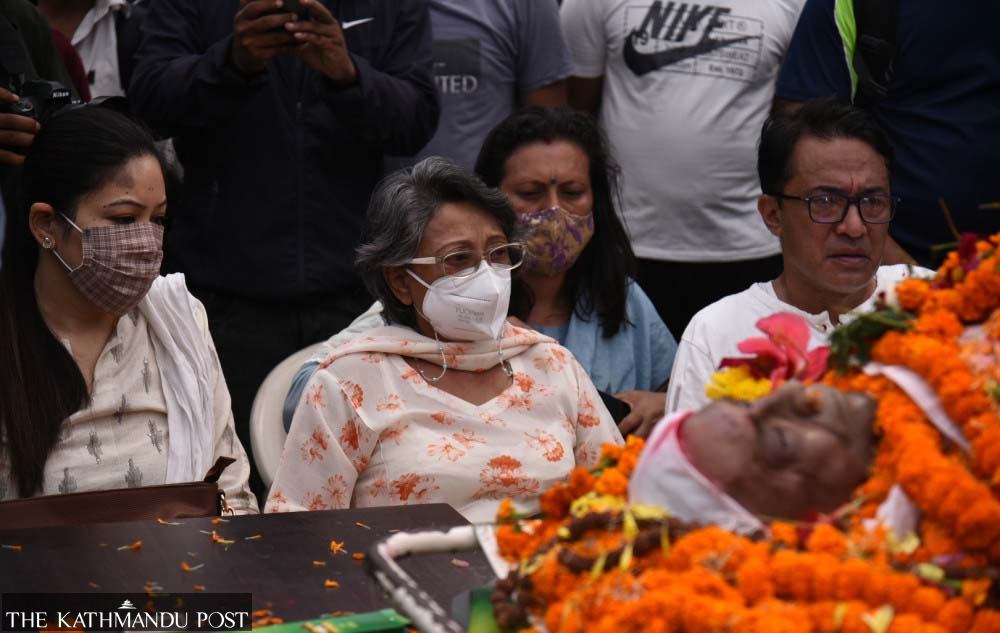 Angad Dhakal/TKP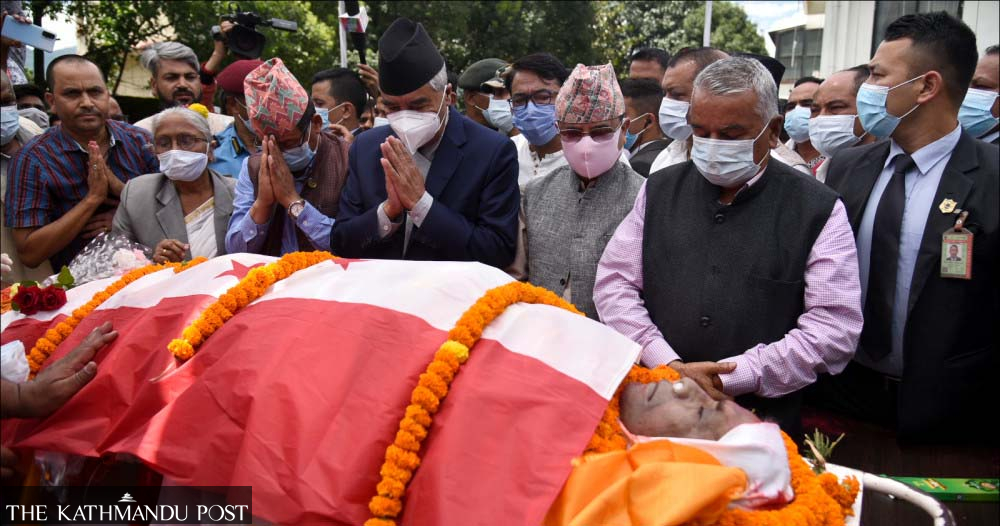 Angad Dhakal/TKP
---