People protest at Maitighar against rape and sexual violence
Protestors call for fast-track court and amending legal processes to ensure justice to rape and sexual abuse survivors.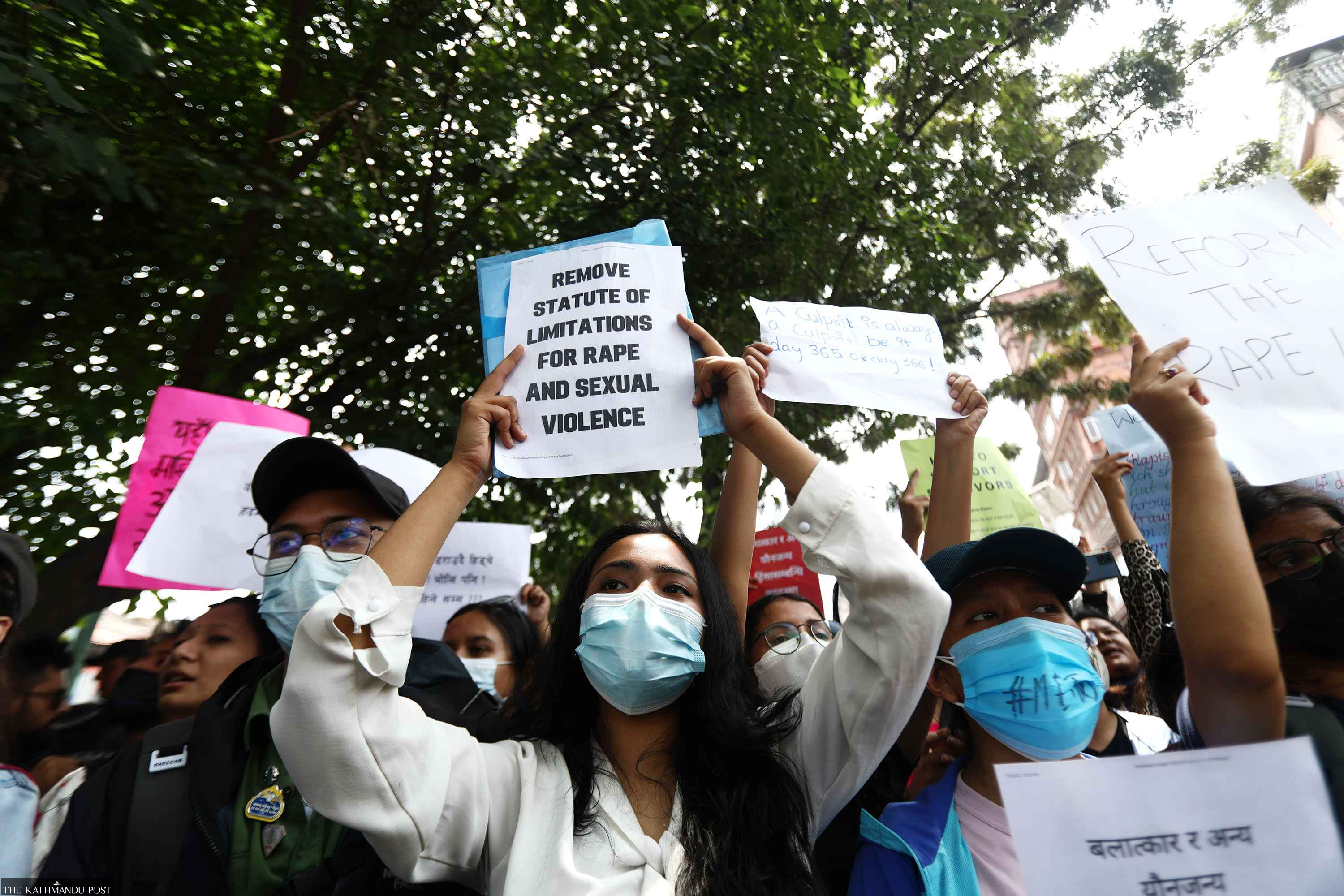 Sanjog Manandhar/TKP
Published at : May 21, 2022
Updated at : May 21, 2022 14:00
People from different walks of life organised a follow-up protest on Saturday at Maitighar against incidents of rape and sexual violence.
Protesters hold placards calling for fast-track courts and amending the legal process to deliver justice to the victims of rape and sexual abuse, during a demonstration.
The protest was organised after a rape victim made public her ordeal through various social media platforms.
A similar protest was organised on Friday also in front of the prime minister's official residence in Baluwatar.
Here are some photos of the protest at Maitighar by Post's photographer Sanjog Manandhar.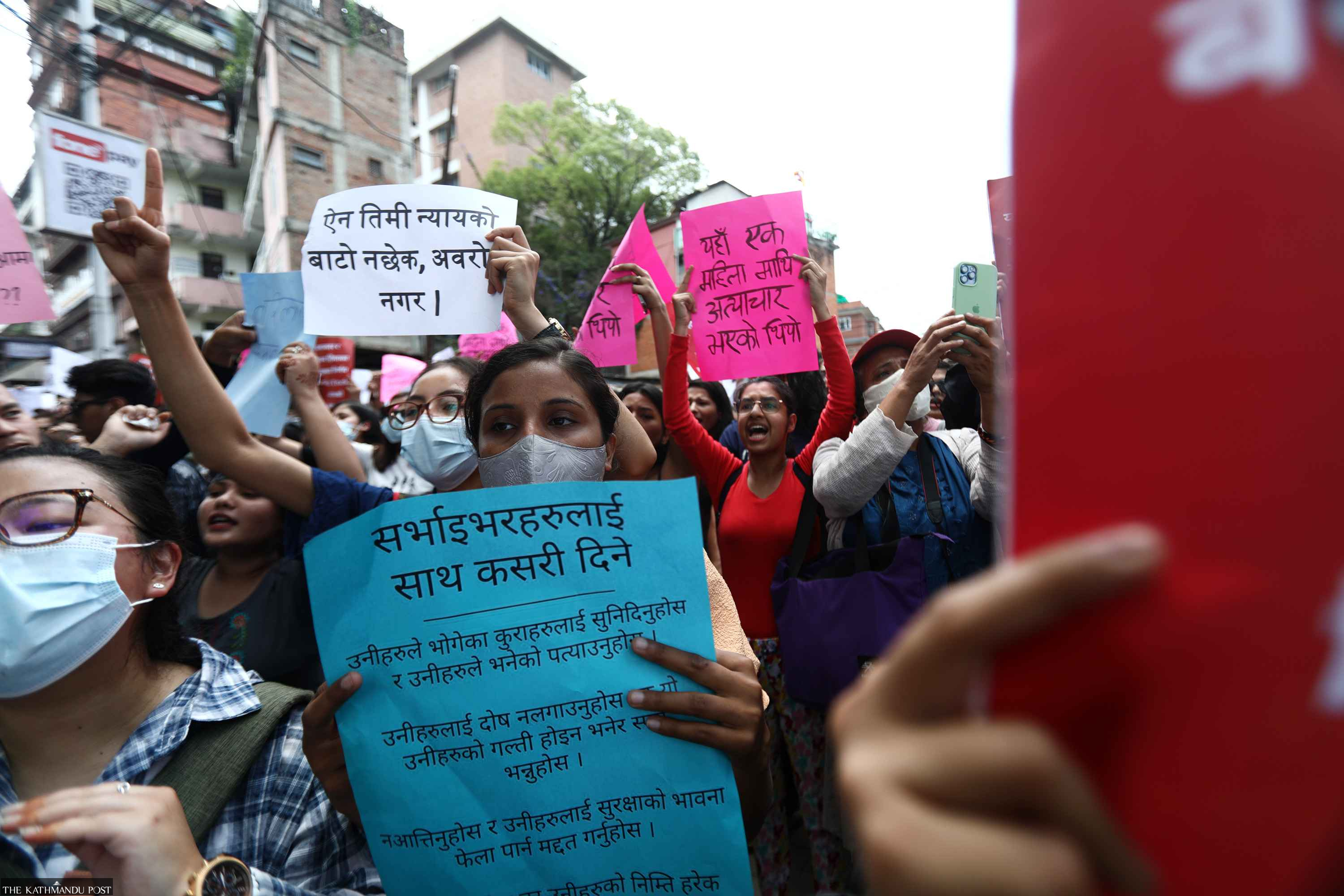 Sanjog Manandhar/TKP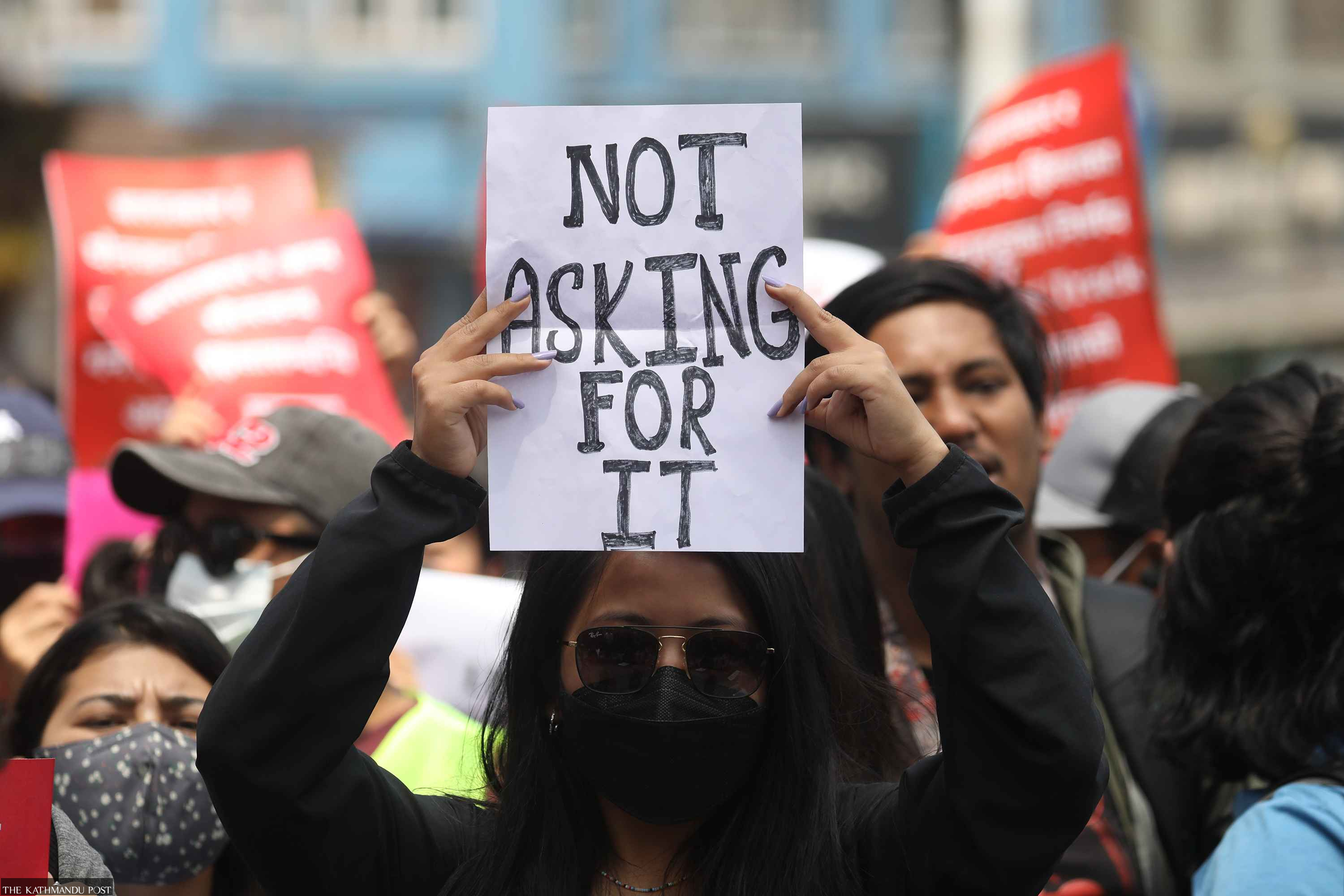 Sanjog Manandhar/TKP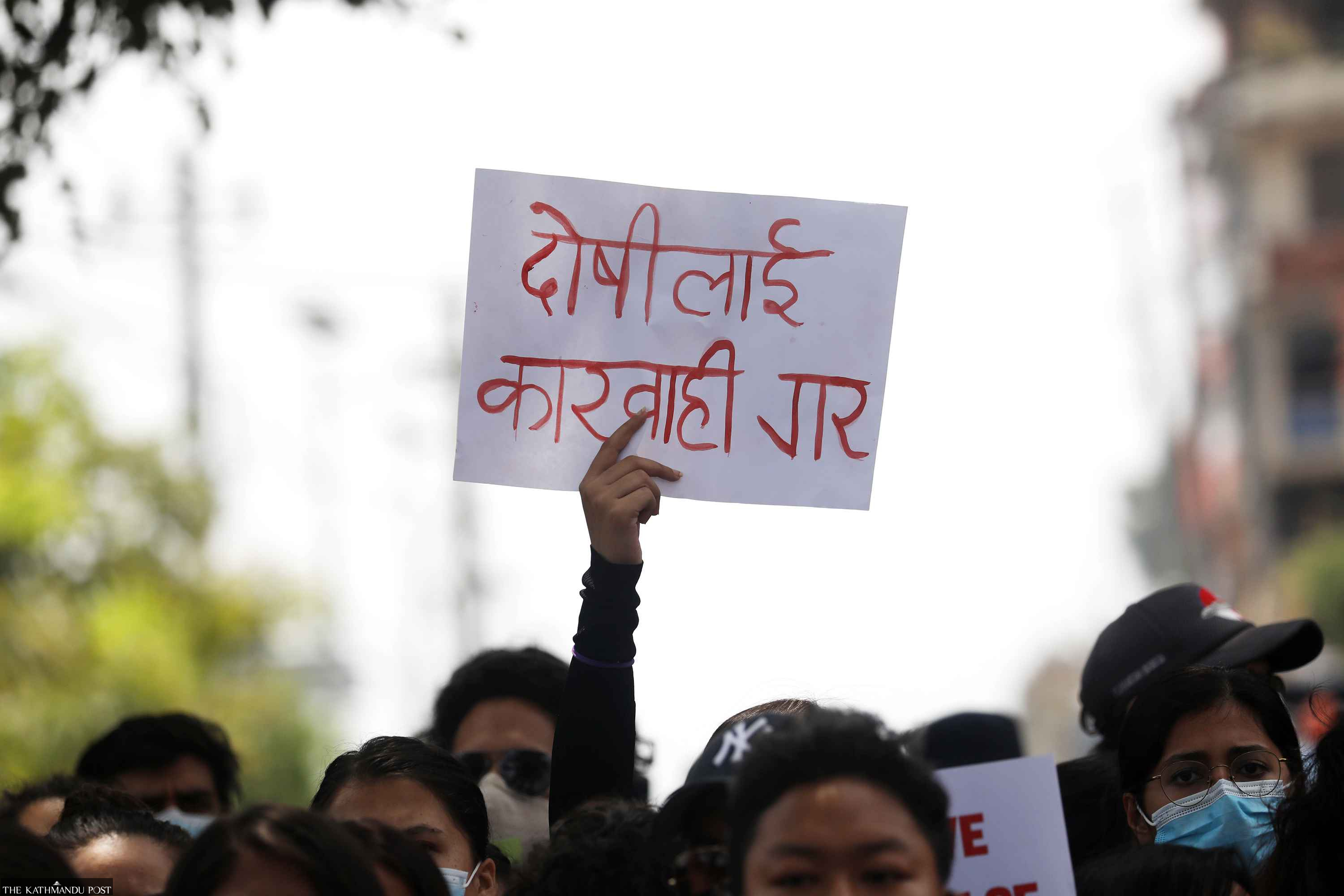 Sanjog Manandhar/TKP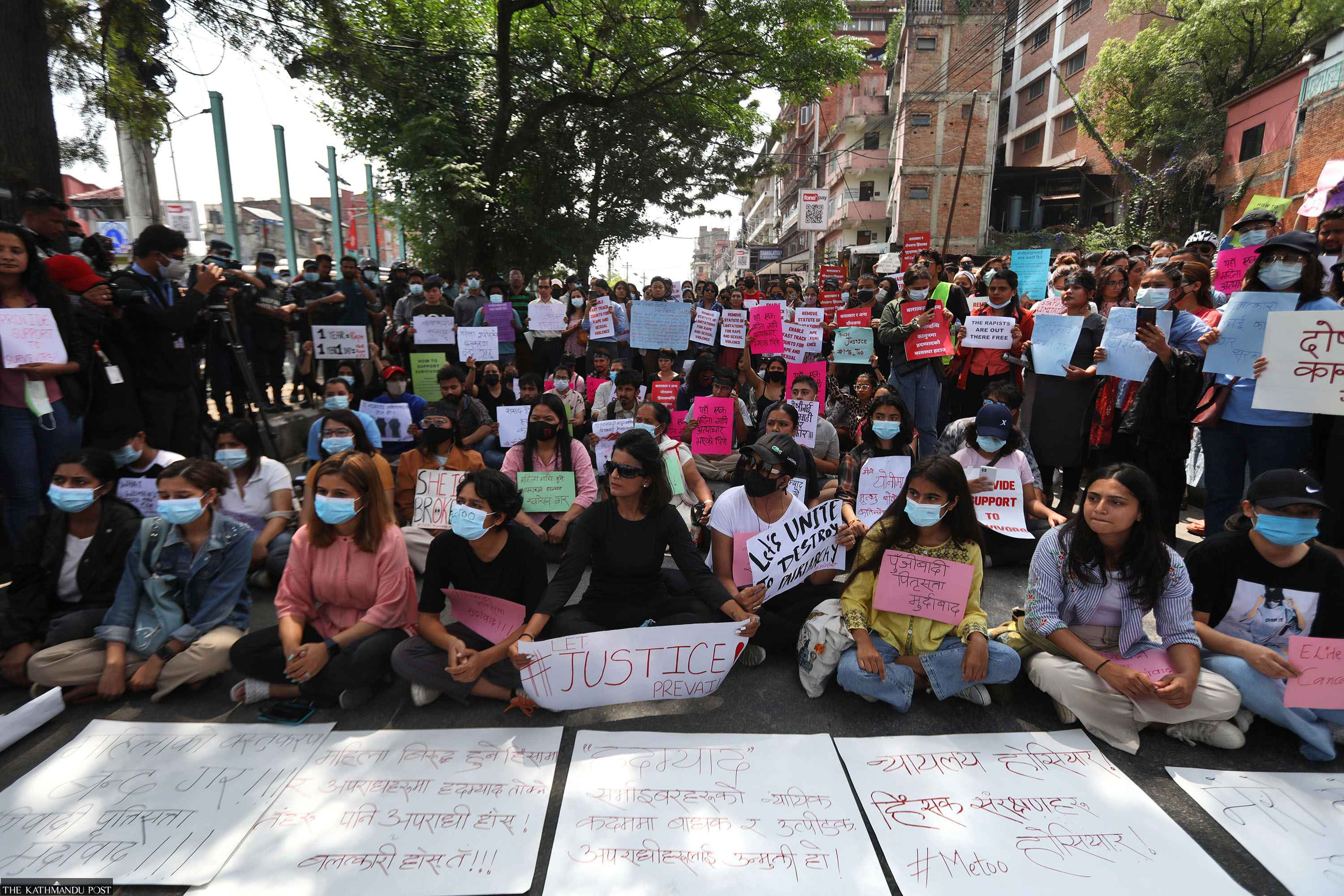 Sanjog Manandhar/TKP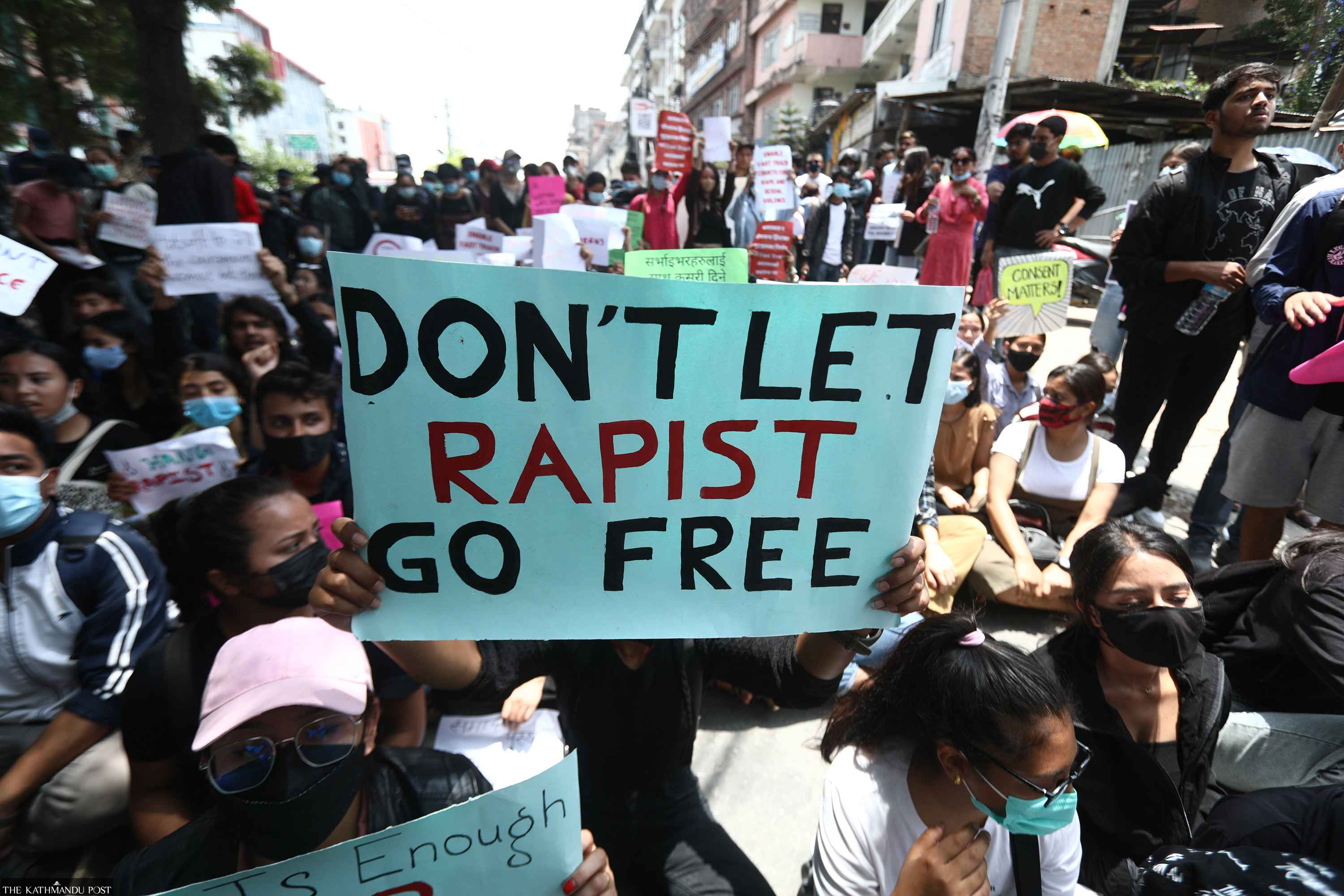 Sanjog Manandhar/TKP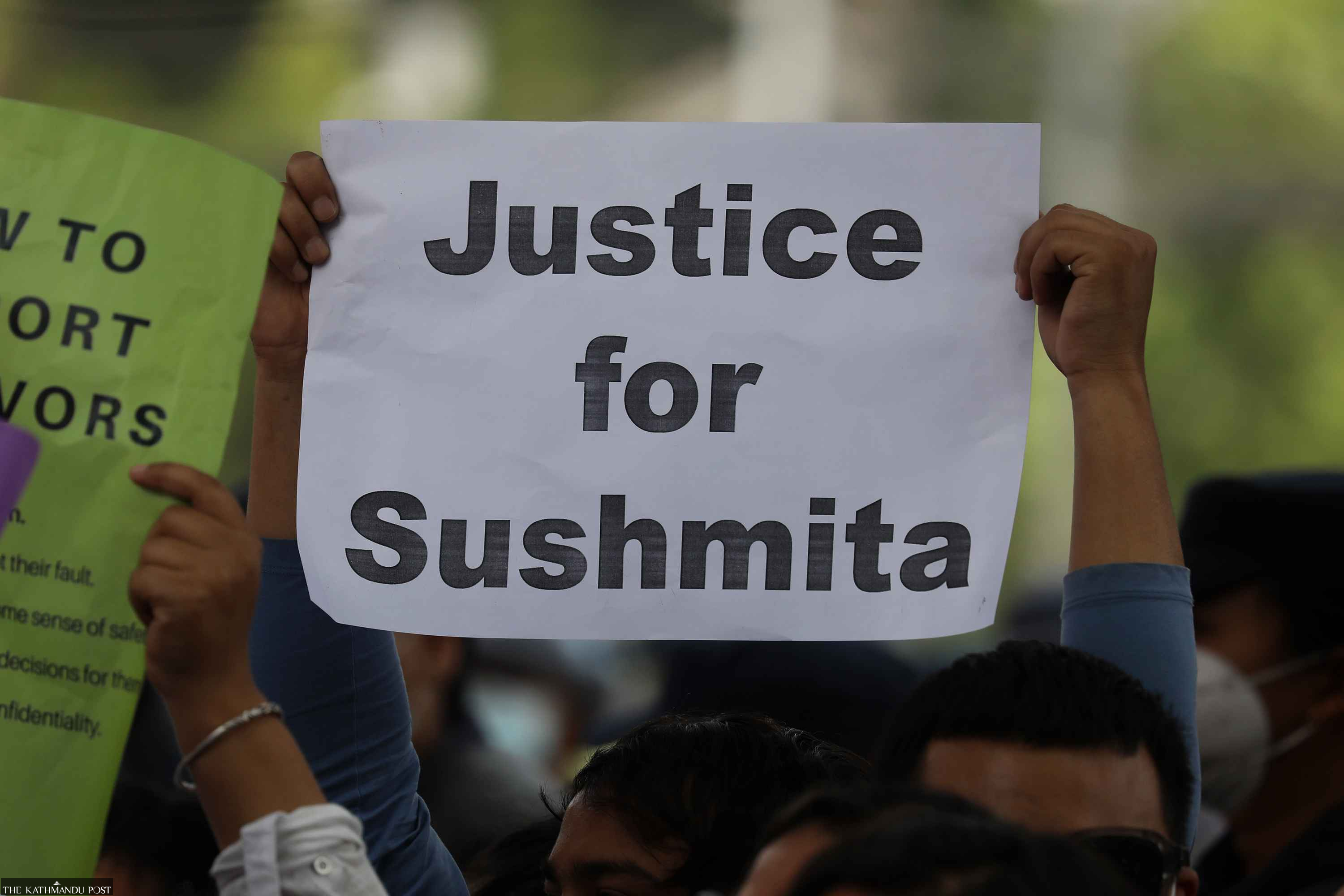 Sanjog Manandhar/TKP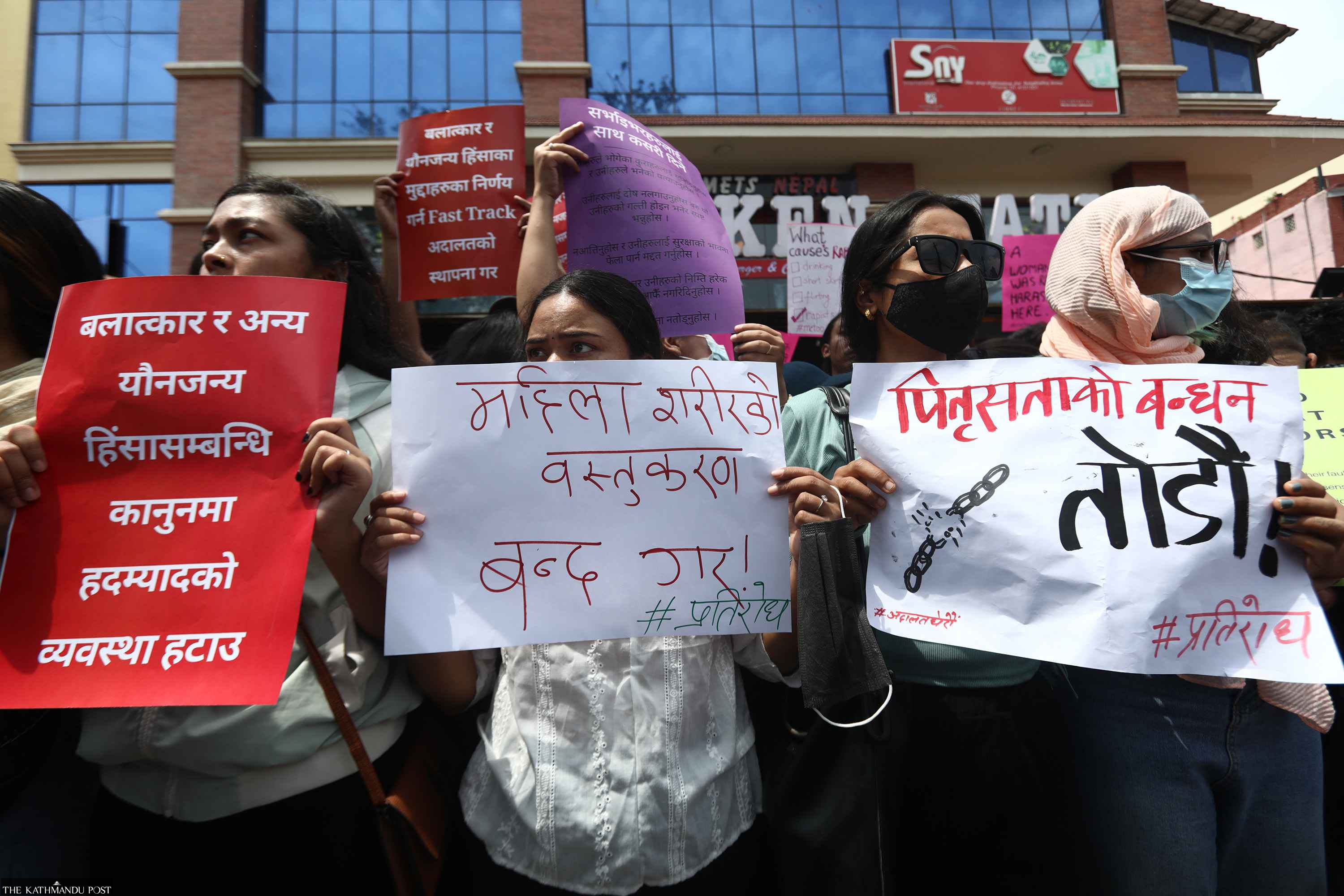 Sanjog Manandhar/TKP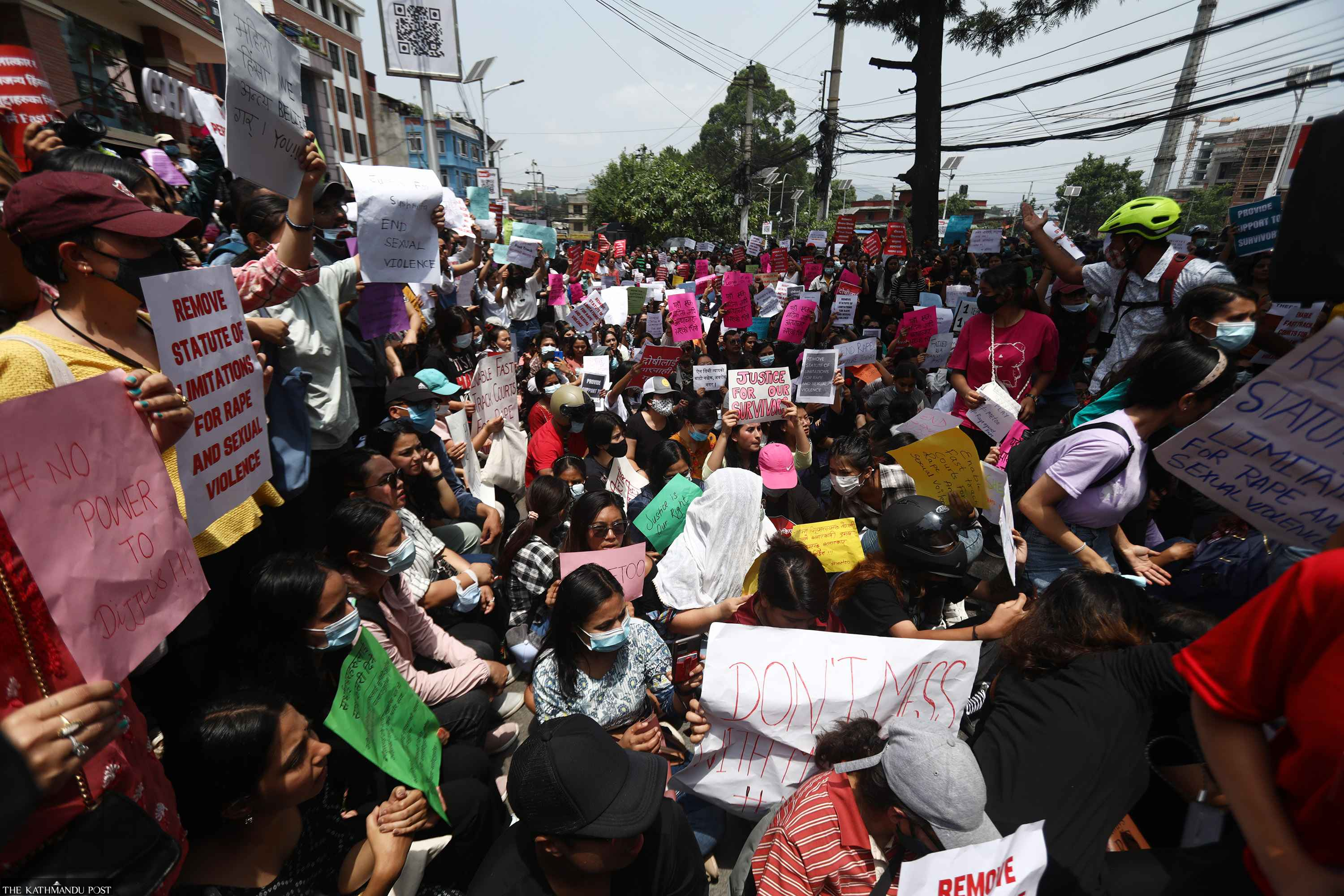 Sanjog Manandhar/TKP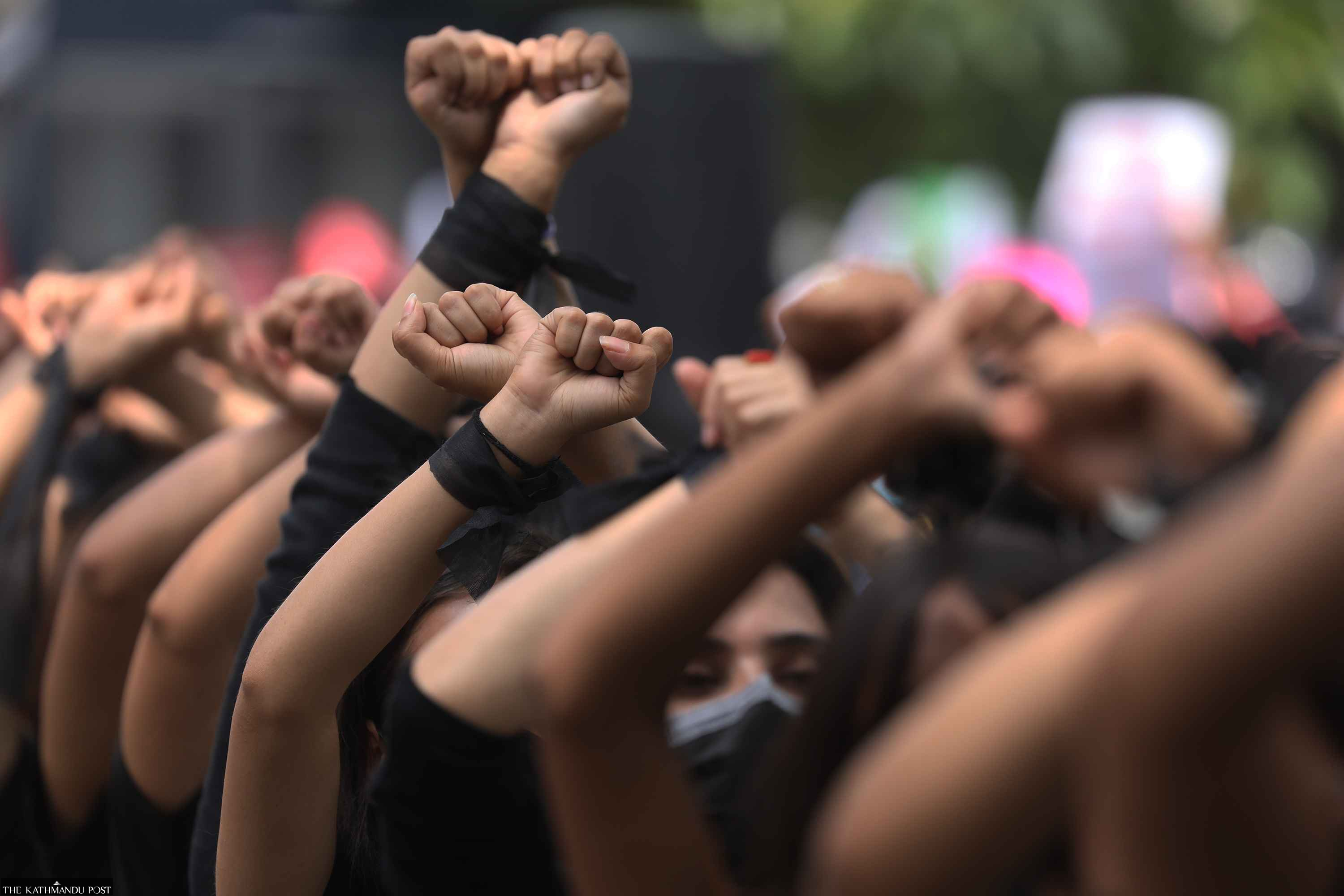 Sanjog Manandhar/TKP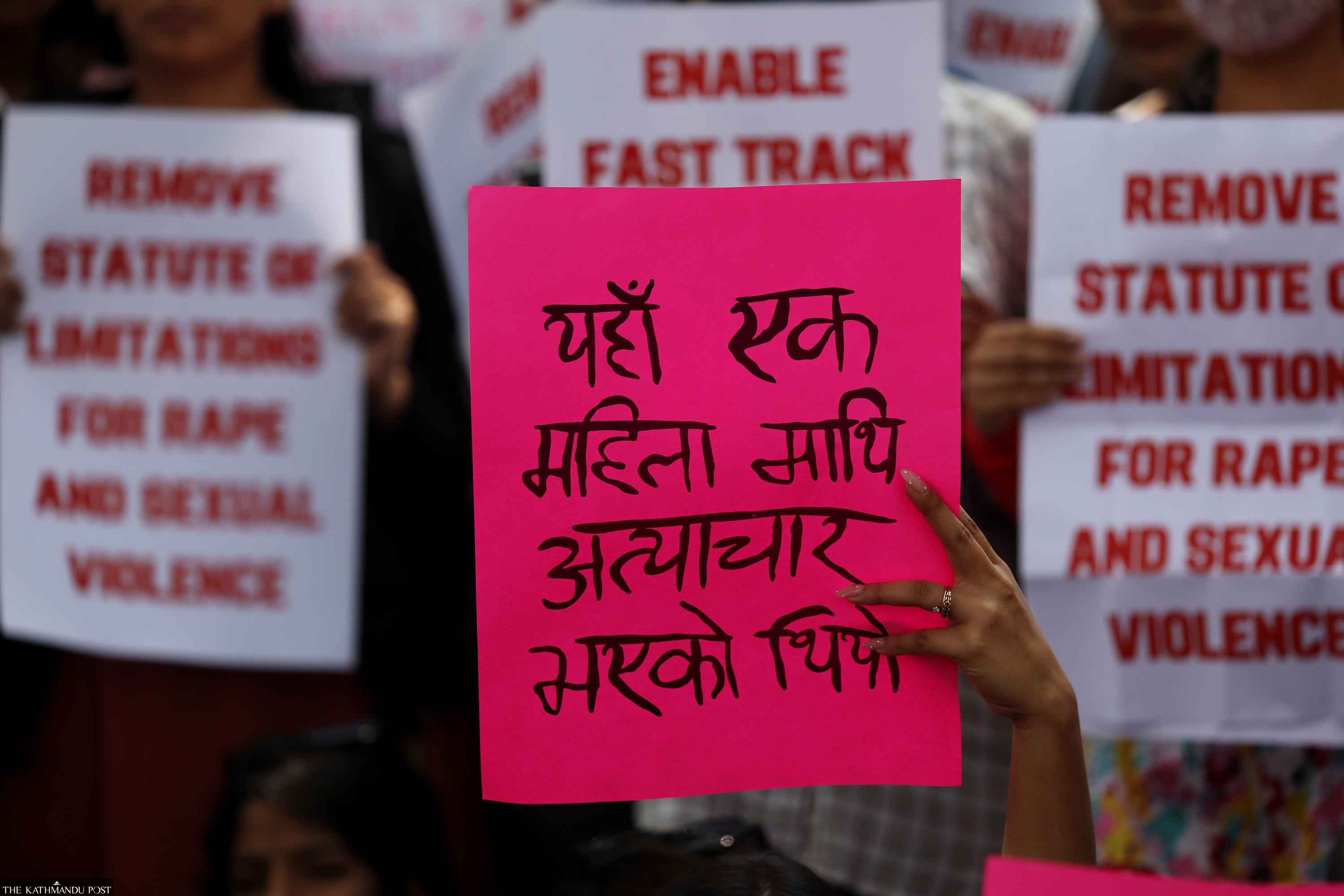 Sanjog Manandhar/TKP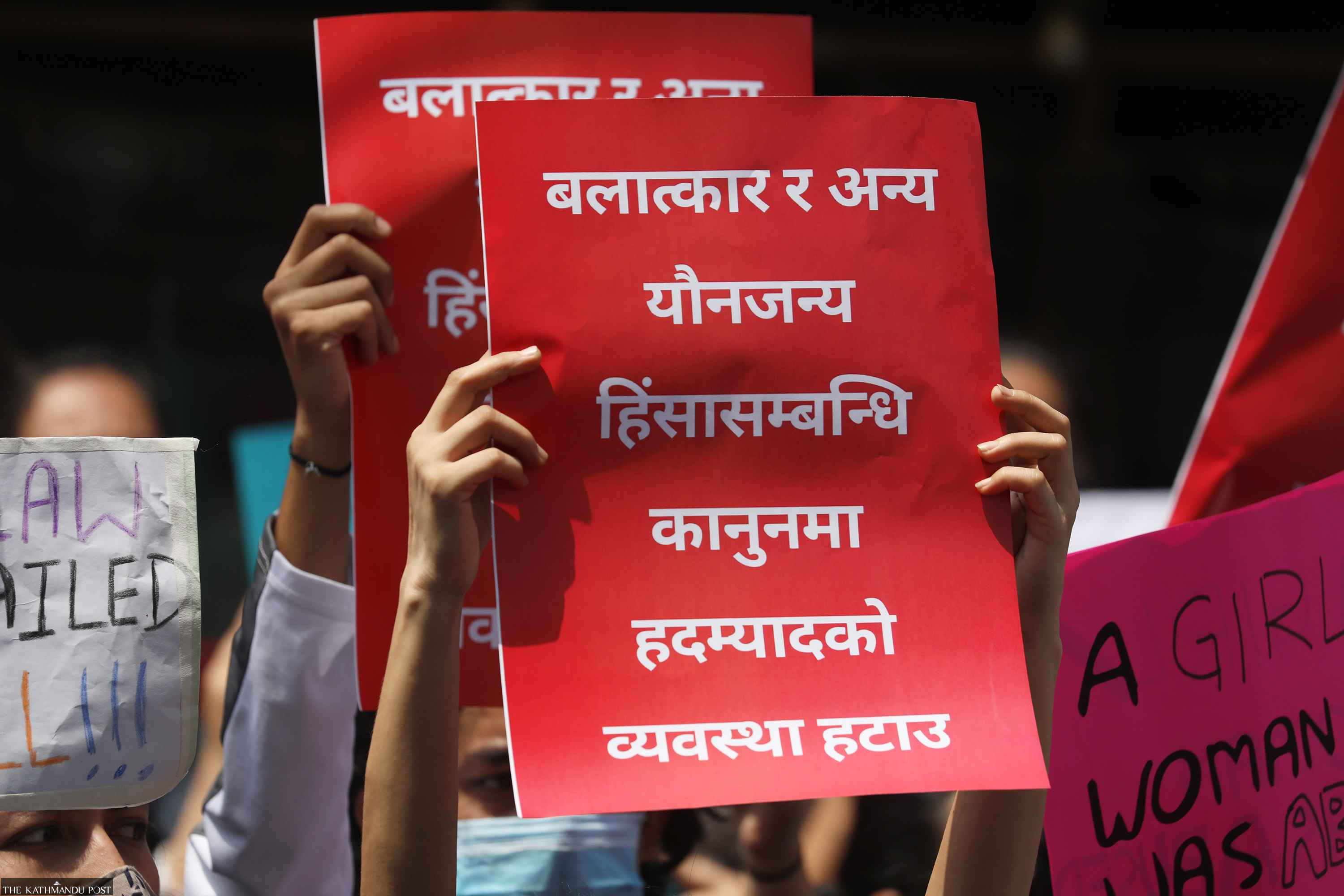 Sanjog Manandhar/TKP
---