Preparations for Indra Jatra begin
As a part of the preparations, devotees organised a procession to pull the wooden ceremonial pole from Bhotahiti to Hanuman Dhoka.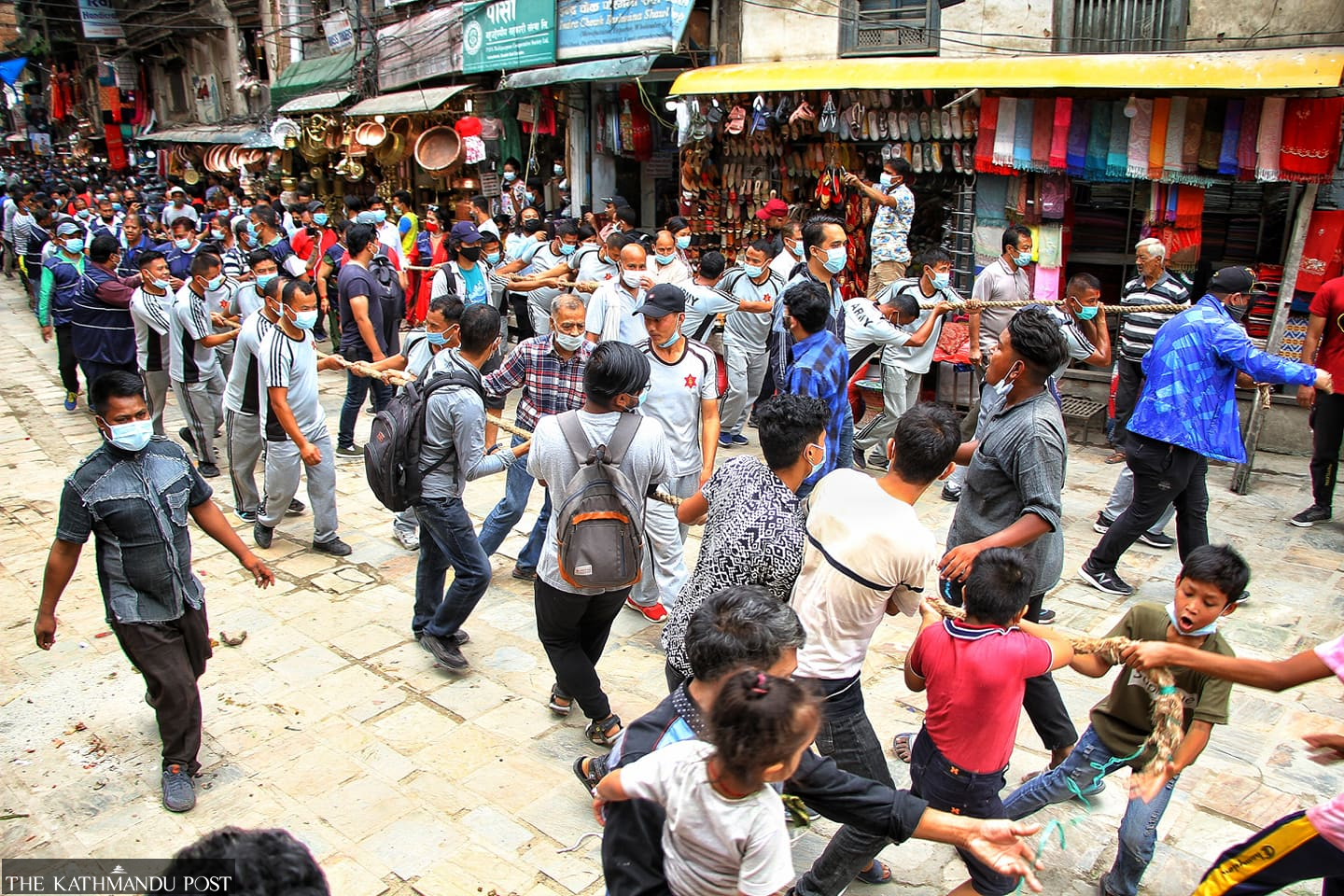 Beeju Maharjan/TKP
Published at : September 14, 2021
Updated at : September 14, 2021 22:22
With Indra Jatra around the corner, preparations are underway to celebrate one of the biggest festivals of the Kathmandu Valley.

As a part of the preparations, devotees on Tuesday pulled the sacred wooden log from Bhotahiti to Hanumandhoka premises.
The wooden log, called Ya Sin in Nepalbhasa, is worshipped during Yenya (Indra Jatra) after it is erected outside Hanuman Dhoka Palace amidst a ritual that marks the beginning of Kathmandu's biggest festival. Ya Sin travels to Hanuman Dhoka from a forest in Suryabinayak, Bhaktapur, called Lingo Guthi Community Forest--formerly known as Nala Ban.
After the Ya Sin is erected on the first day of Yenya, in the evening people also tour the old city through the Upaku route. This year the festival will begin from September 18.
Dragging the giant wooden log for more than 20 kilometres is only one part of the preparation for the eight-day festival. The festival also marks the onset of winter.
The chariot procession of the living gods--Ganesh, Kumari, Bhairav--is the most popular attraction of the festival. The procession of Dangi, Indra's mother, Pulukisi and Majipa Lakhey are also other significant highlights of the festival.
Here are some images of devotees pulling the sacred wooden log to Basantapur captured by Post's photographer Beeju Maharjan.
Beeju Maharjan/TKP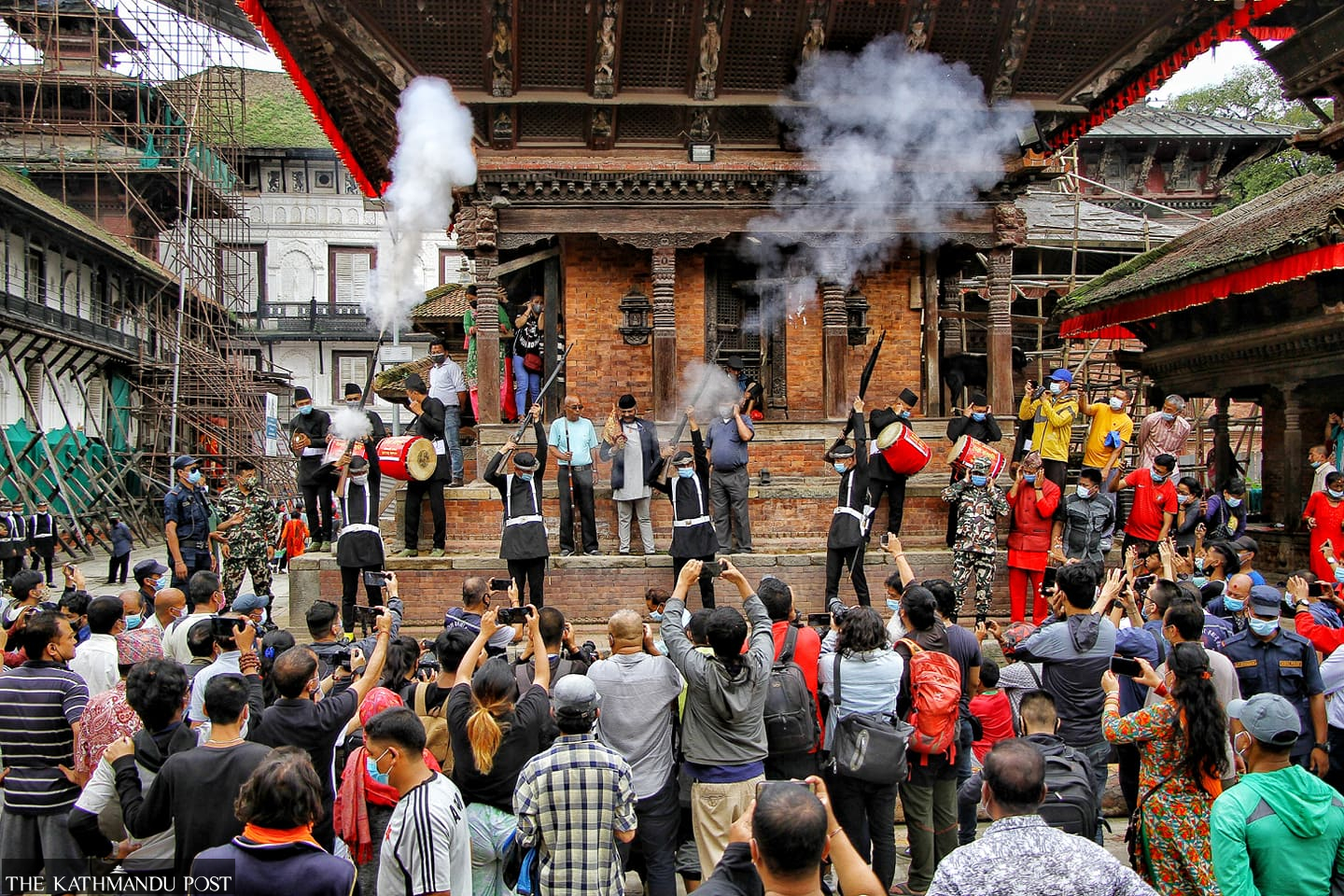 Beeju Maharjan/TKP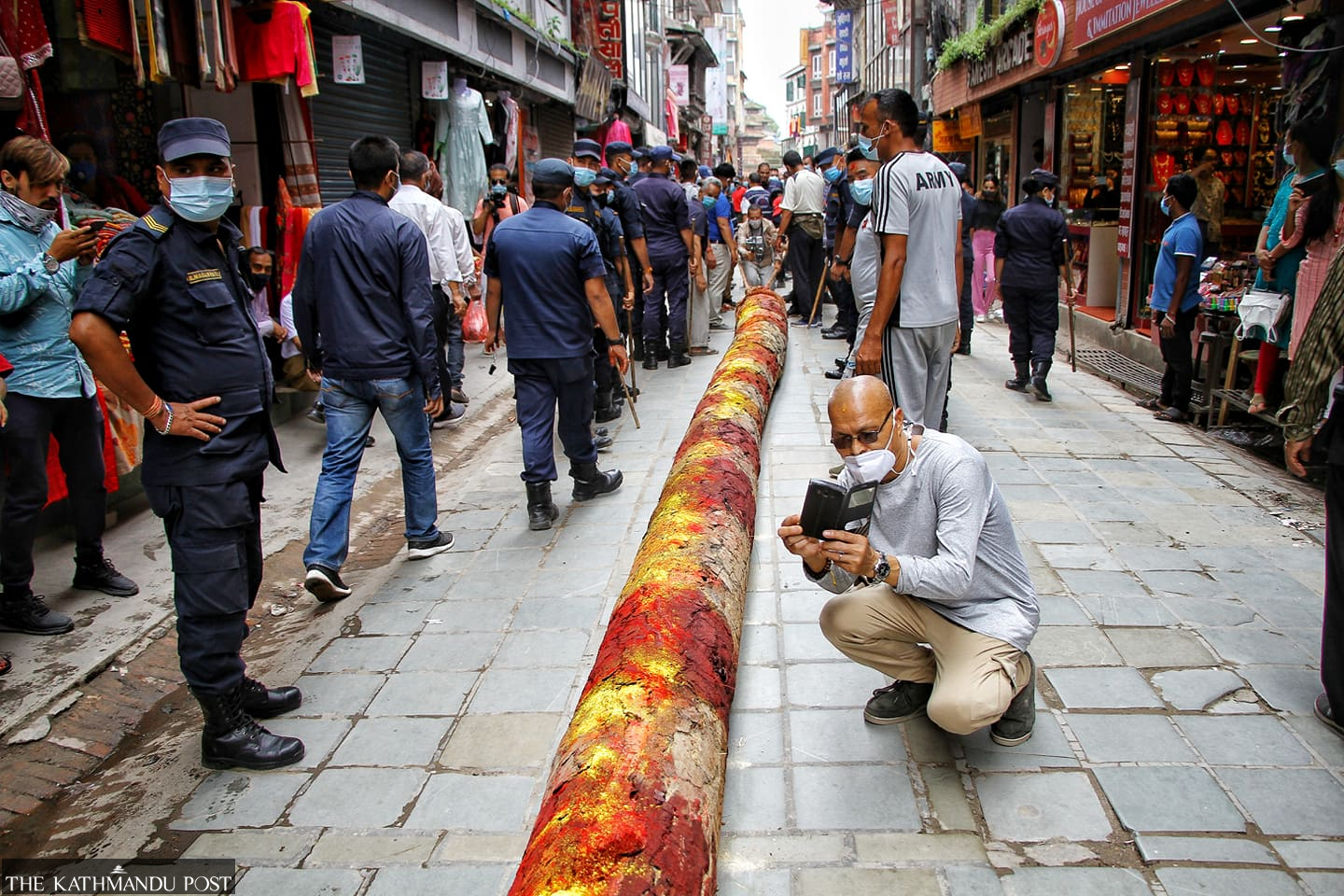 Beeju Maharjan/TKP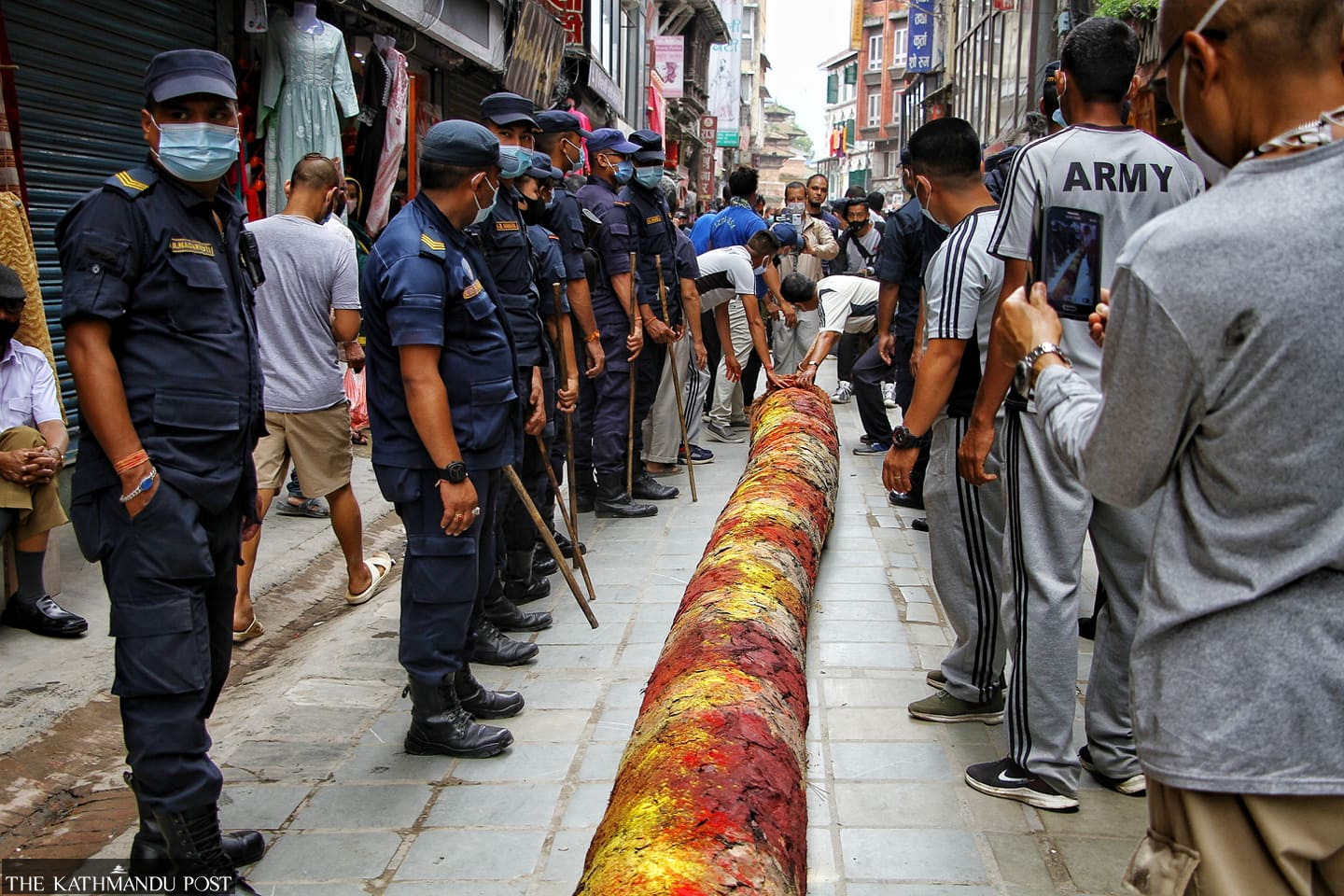 Beeju Maharjan/TKP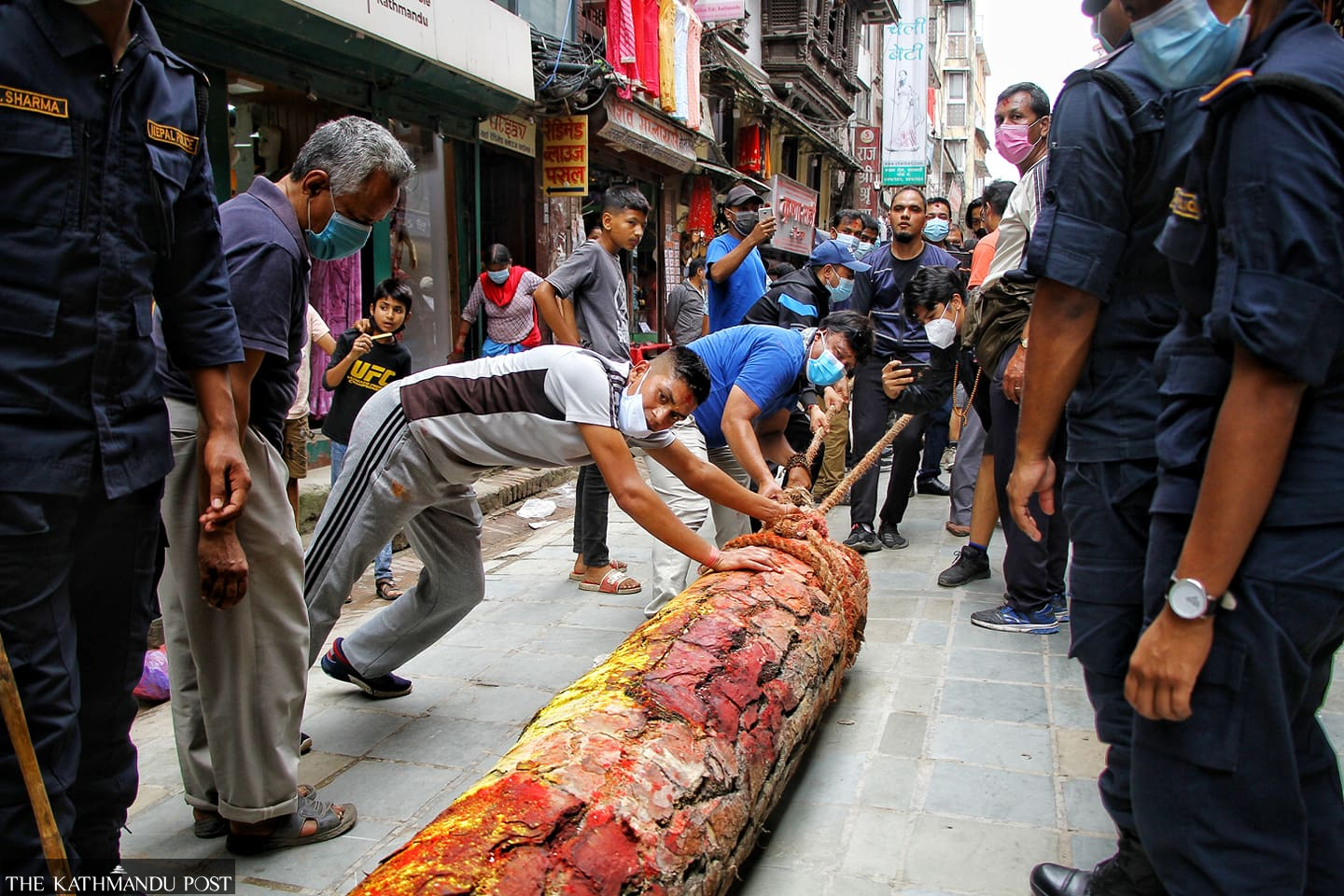 Beeju Maharjan/TKP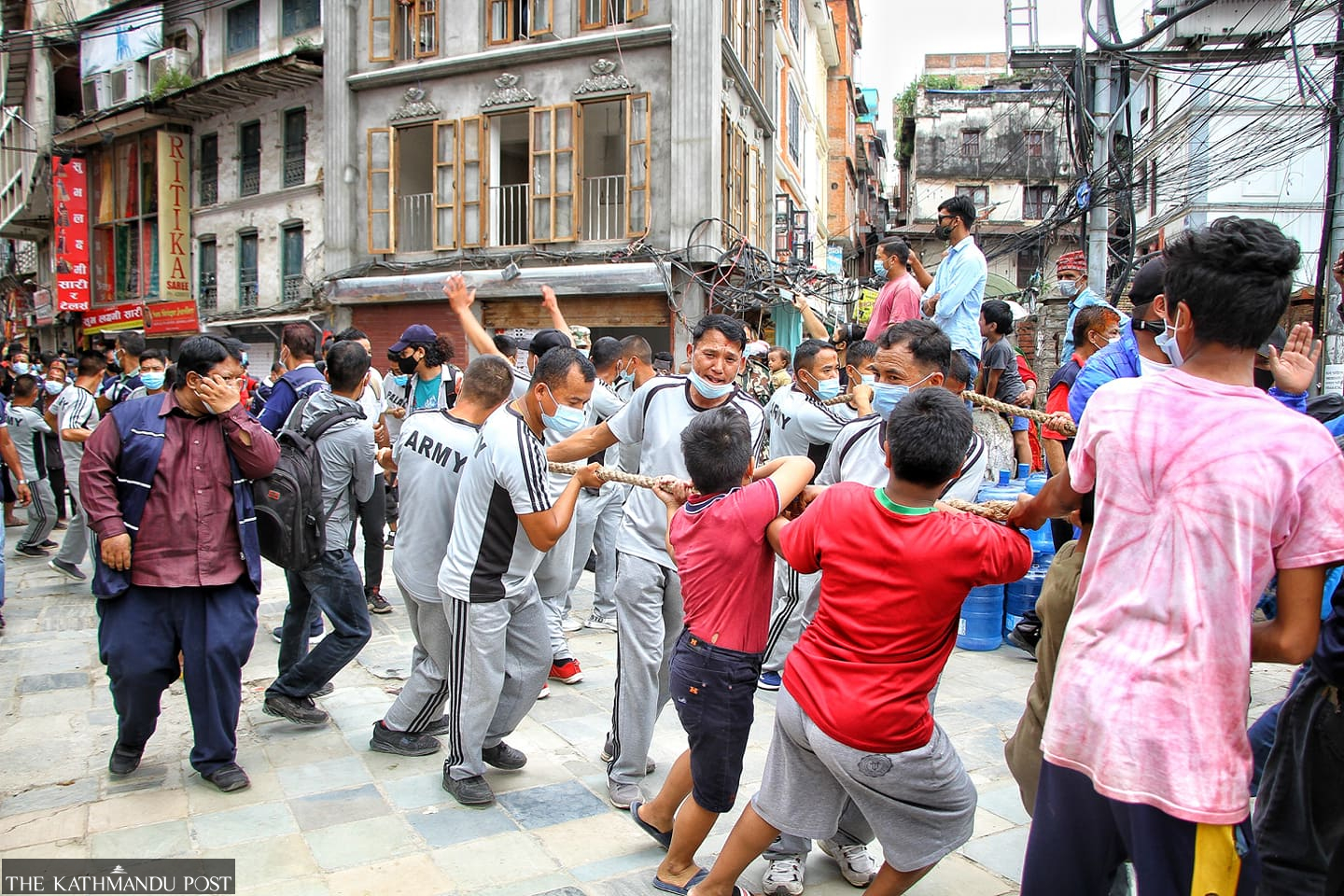 Beeju Maharjan/TKP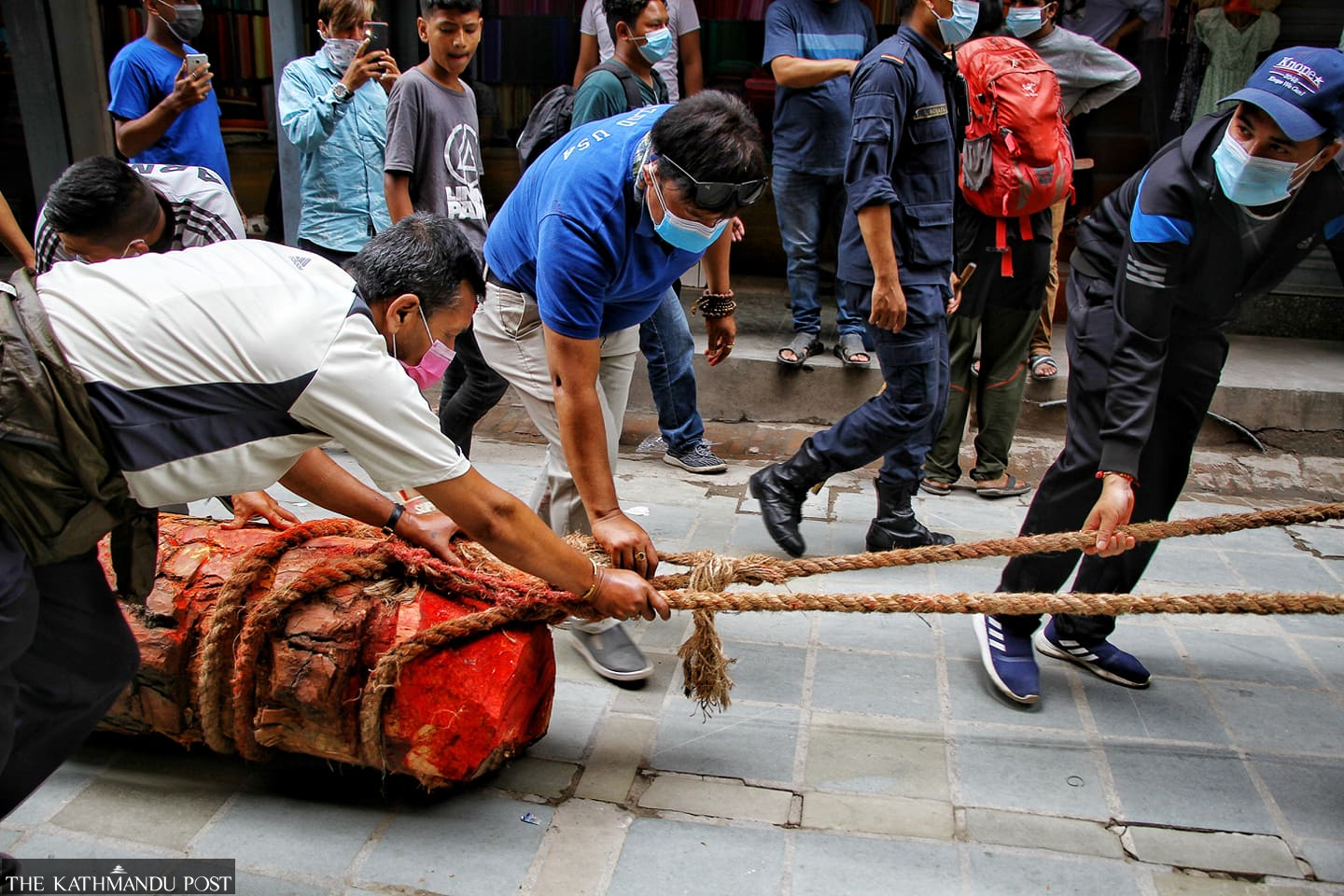 Beeju Maharjan/TKP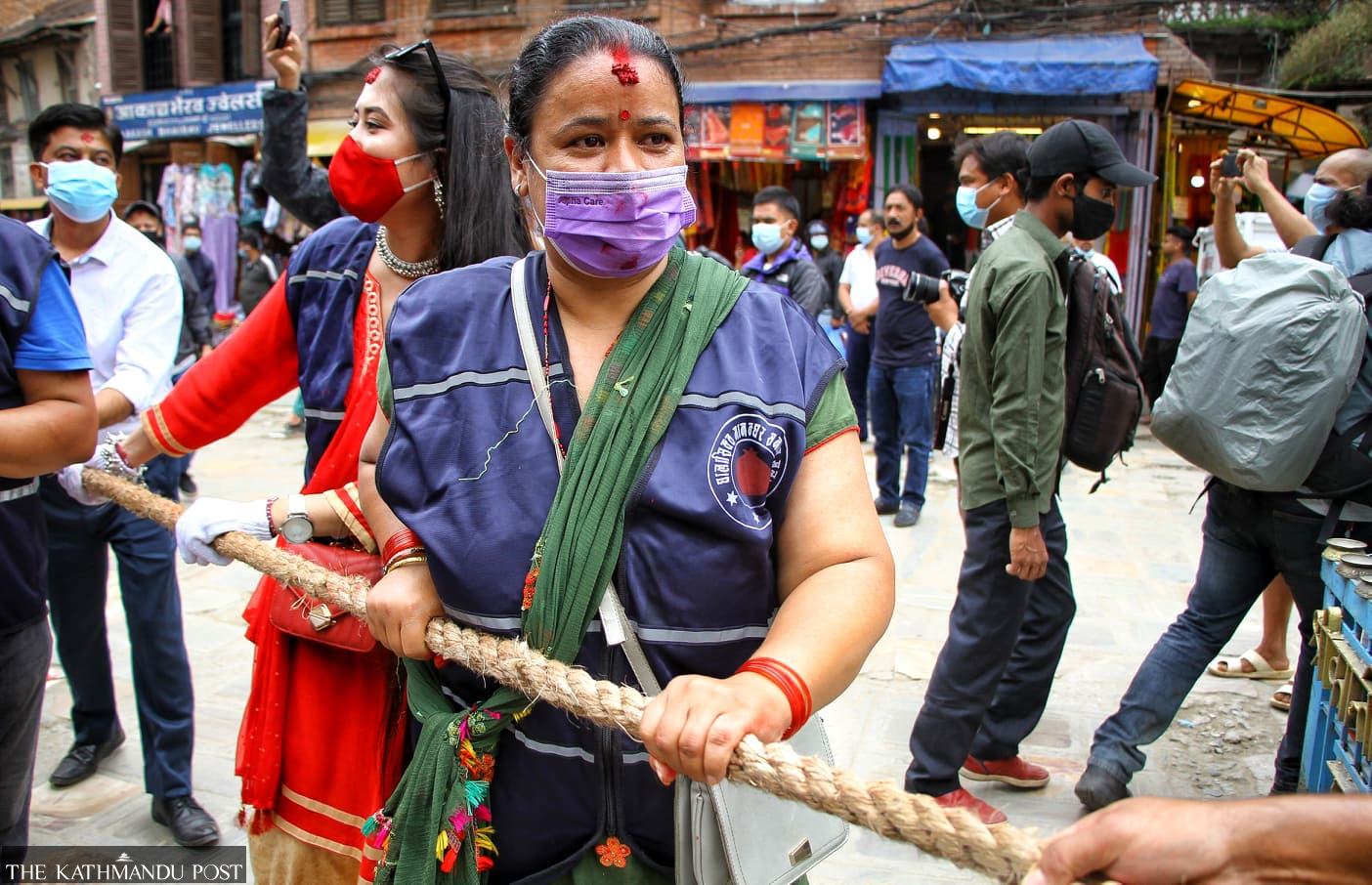 Beeju Maharjan/TKP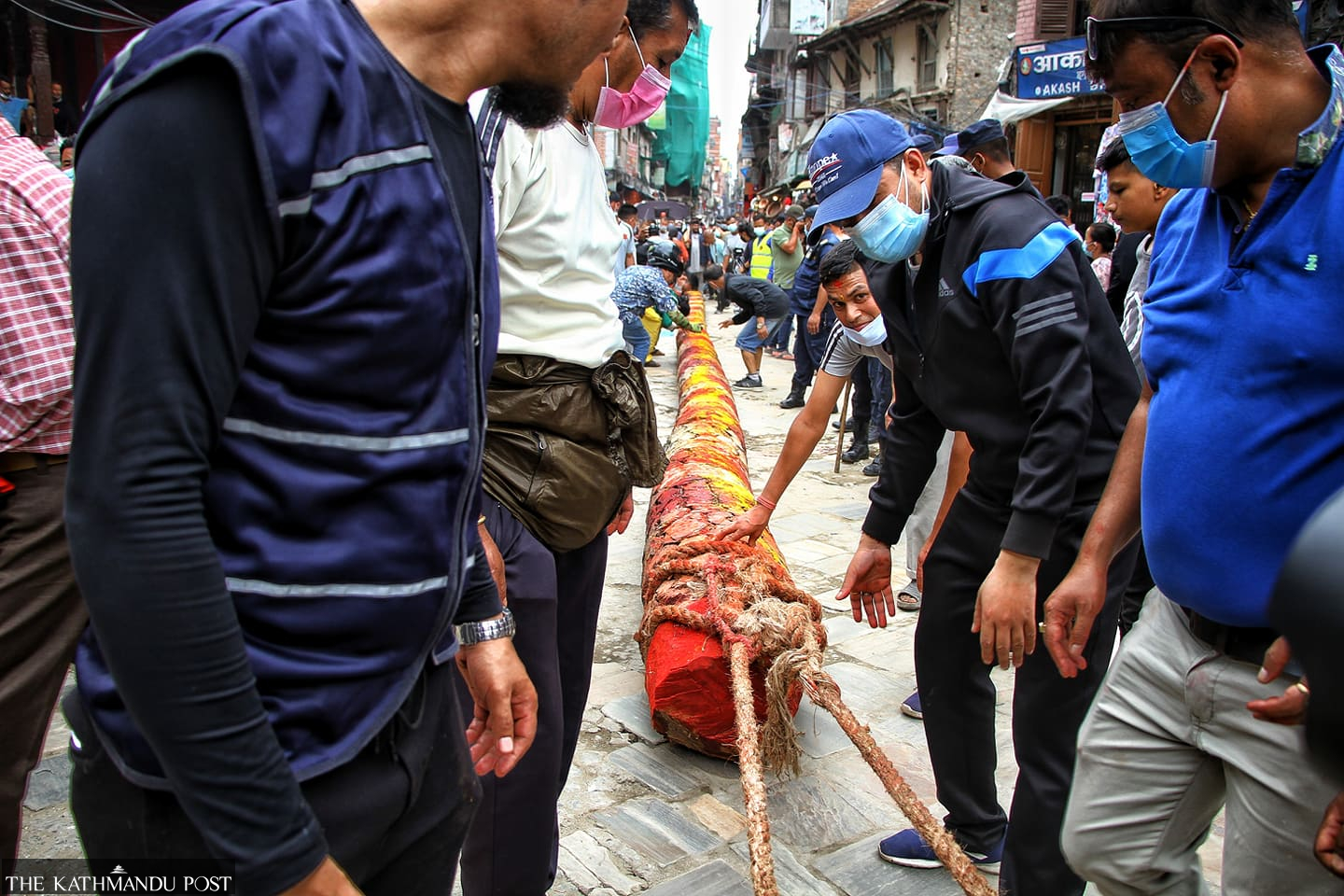 Beeju Maharjan/TKP
---