Youths dump garbage outside Kathmandu Metropolitan City office gate
The protest was organised against the city's failure to collect garbage from the Capital for the last two weeks.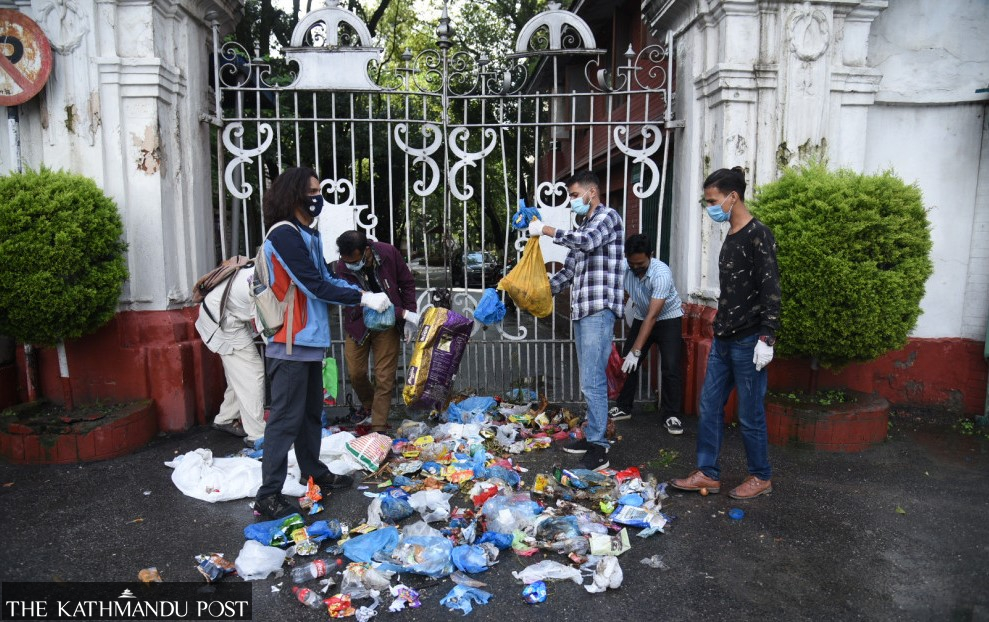 Angad Dhakal/TKP
Published at : August 30, 2021
Updated at : August 30, 2021 17:22
A group of young people, affiliated to Youth Congress Nepal, on Monday piled garbage in front of the Kathmandu Metropolitan City gate as a part of their protest against the city's failure to collect waste for the past two weeks.

Heaps of garbage have been piling up on the roadsides, back alleys, open spaces and people's homes in the Capital as the city has not collected the garbage for the past 15 days.
KMC spokesperson Ishwor Man Dangol, speaking to the Post a few days ago, had said that the City will be able to pick up garbage only when it stops raining claiming that some parts of the road to the Sisdole dumping site have been damaged by rain. The landfill site itself is currently flooded making it impossible for lorries to get in, said Dangol.
Every day, Kathmandu Valley generates around 1,200 tonnes of solid waste, of which nearly 600 tonnes comes from Kathmandu alone. The landfill site at Sisdole, around 27 km southwest of Kathmandu, is spread over 740 ropoanis (37.65 hectares). Initially a gorge, Sisdole has turned into a garbage mountain and exceeded its capacity years ago.
Garbage management is a perennial problem in Kathmandu. Every year during the rainy season, the problem returns and the City officials fail in their basic duty.
Earlier last week, the KMC was heavily criticised for organising a tax recovery musical programme, while the national capital was stinking with rotting garbage.
Here are some images of the protest outside the KMC office by Post's photographer Angad Dhakal.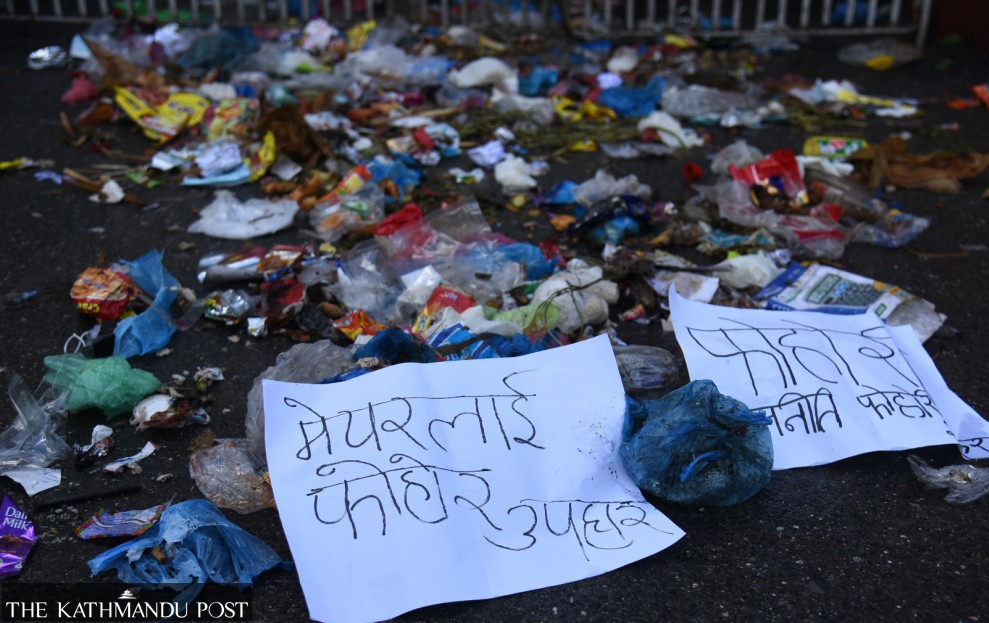 Angad Dhakal/TKP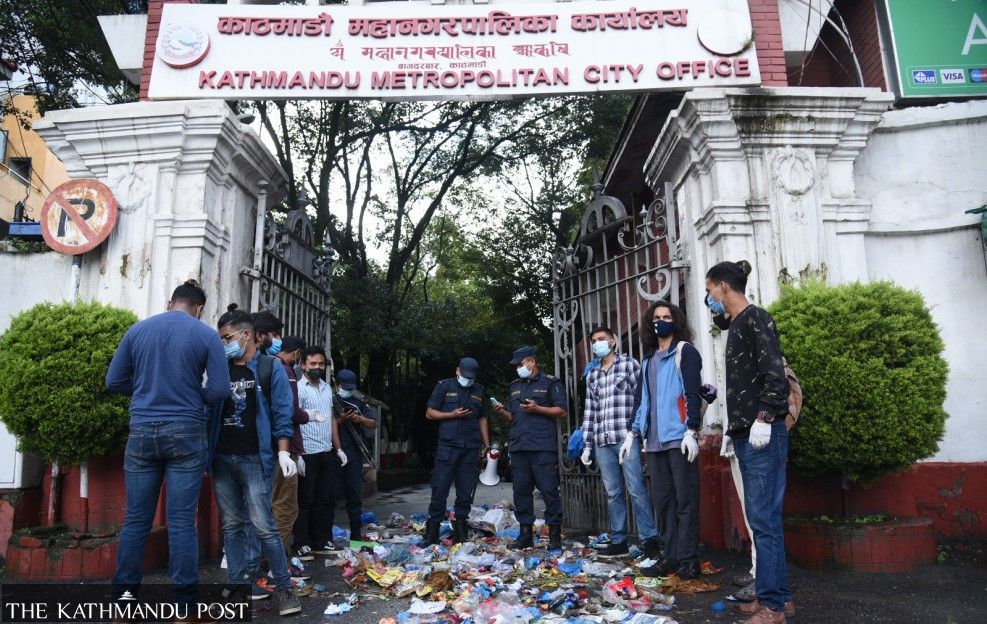 Angad Dhakal/TKP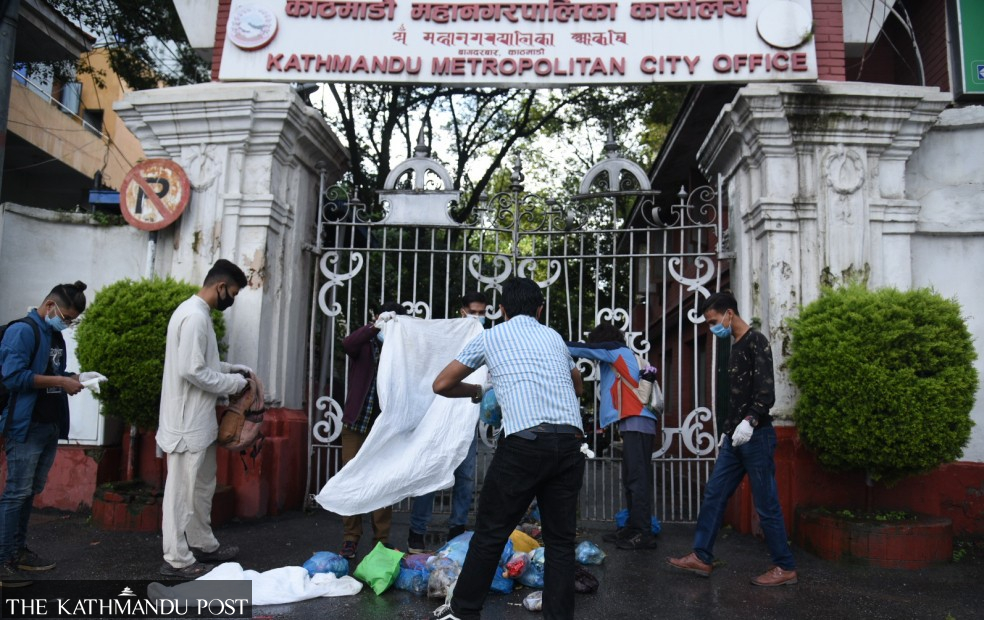 Angad Dhakal/TKP
Angad Dhakal/TKP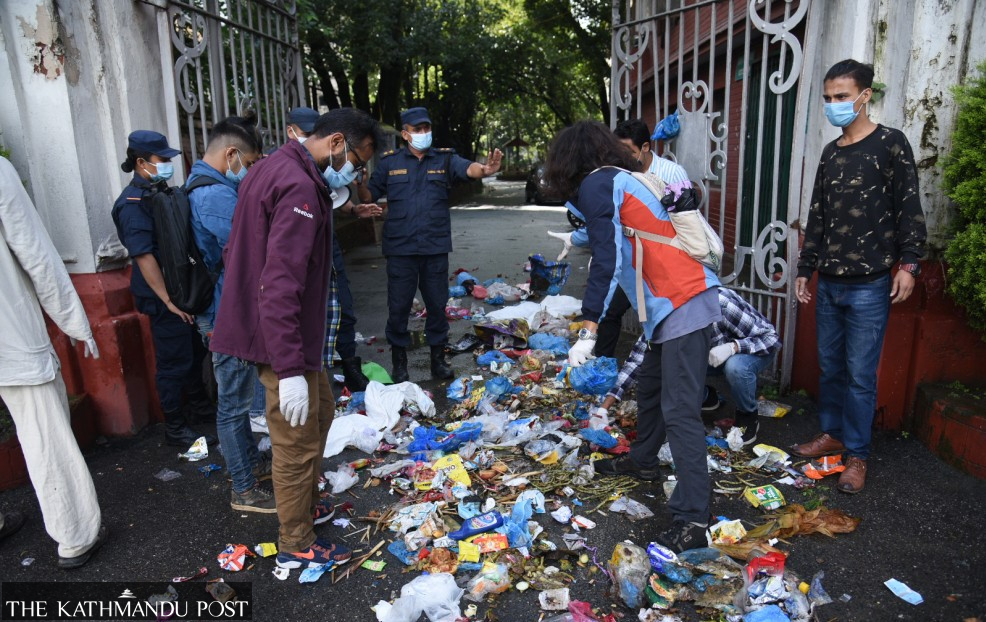 Angad Dhakal/TKP
---