Covid-19 victims being cremated on the banks of Bagmati at Pashupati
Number of deaths due to the virus has increased and one of the two electric crematoria needs repair.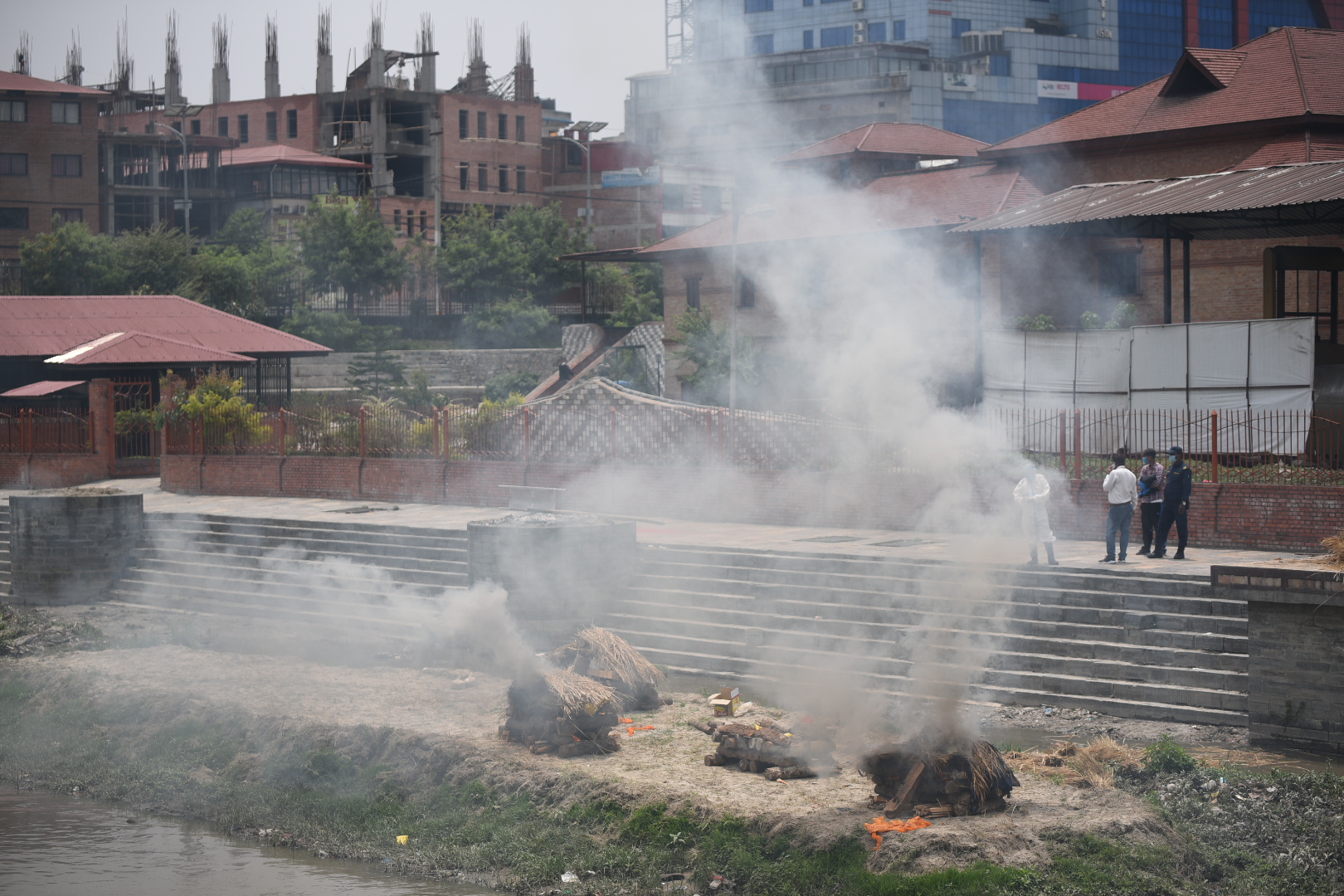 Angad Dhakal/TKP
Published at : May 3, 2021
Updated at : May 3, 2021 16:35
What many had been dreading for the past few weeks has started to happen in Nepal.
The bodies of those succumbing to Covid-19 are being cremated on the banks of the Bagmati river as one, the number is high and second, one of the two electric crematoria at Pashupati Aryaghat requires repairing and maintenance.
Nepalis of late have been seeing images emerging from India, which has been clocking over 300,000 new cases a day, with the daily death toll crossing the 3,000 mark. Media reports, however, suggest the number of fatalities could be higher than what the government has been releasing.
Like India, Nepal too has been seeing an exponential surge in the number of cases–the daily count of new infections on Sunday hit a record high of 7,137. The country has been reporting deaths in double digits for the past few days.
On Sunday, the country reported 27 new fatalities, pushing the death toll to 3,325.
Kathmandu, Bhaktapur and Lalitpur have been reporting more than half of the daily new cases reported across the country.
Nepal's virus crisis has deepened largely due to a lack of preparedness, government's indifference to the unfolding tragedy and political parties' unending games of one-upmanship. As hospitals have started to run out of beds and oxygen, the government on Friday said that the situation had become unmanageable, thereby sending across a message that it has given up.
After widespread criticism, Hridayesh Tripathi, the country's health minister, said authorities are working to increase the number of beds and that the government has not surrendered.
However, in a seemingly stark decision, the government on Sunday said it would perform cremation of those who succumb to Covid-19.
Just a day later, funeral pyres in numbers were seen lined along the Bagmati River at Pashupatinath Aryaghat where Hindus perform the final rites of their near and dear ones.
The Post's Angad Dhakal and Elite Joshi took some pictures from Pashupati Aryaghat.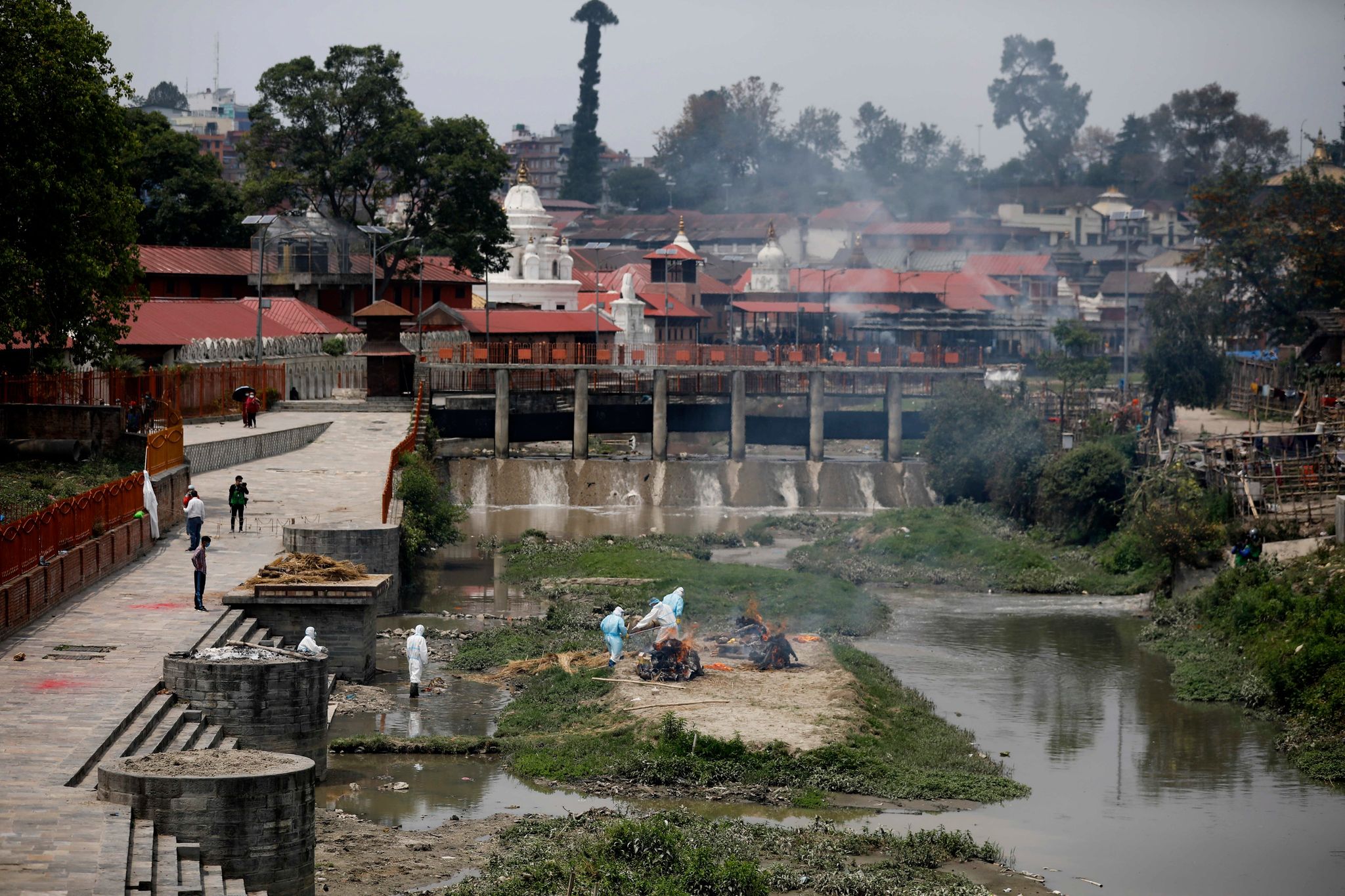 Elite Joshi/TKP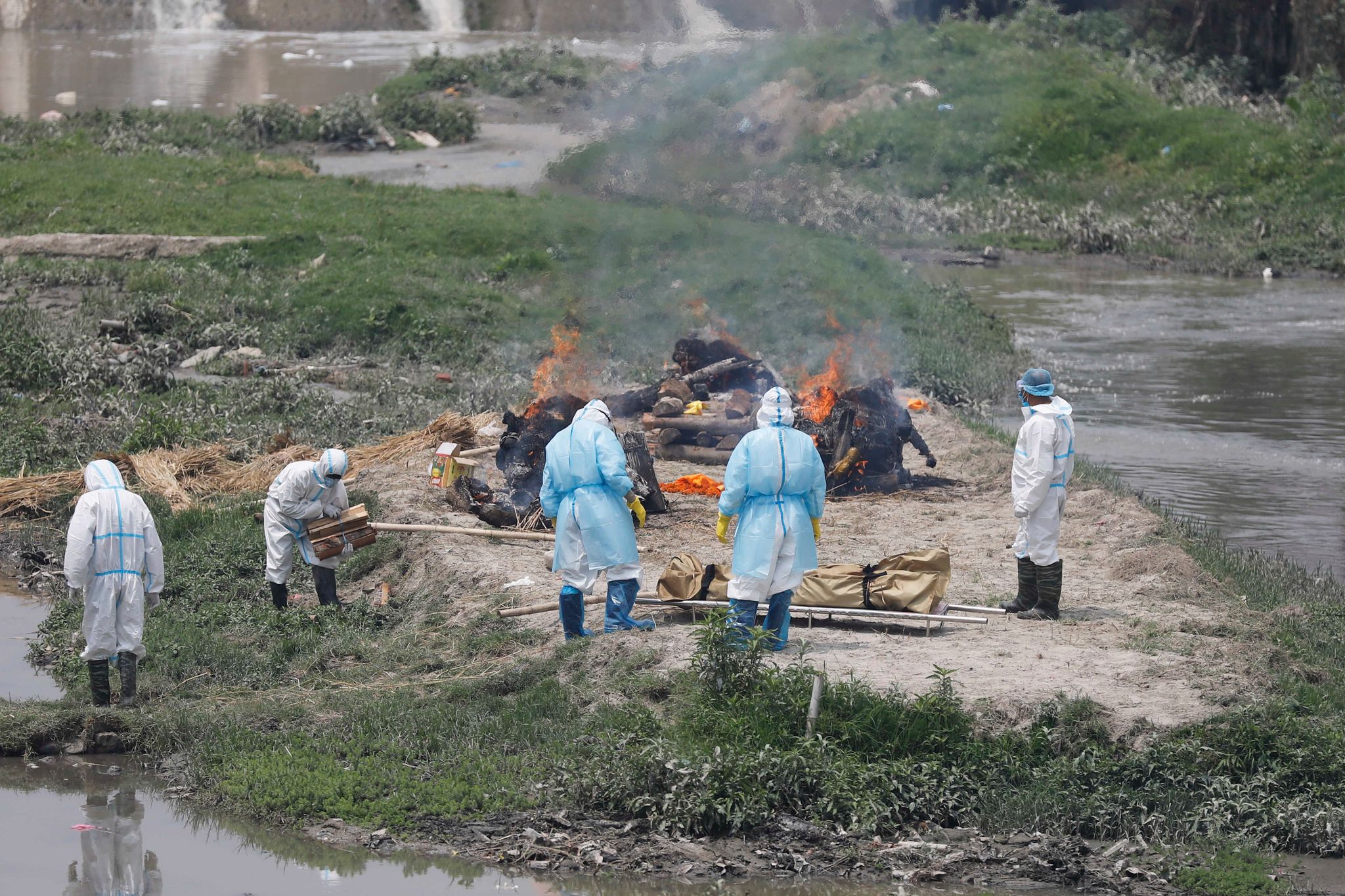 Elite Joshi/TKP
Angad Dhakal/TKP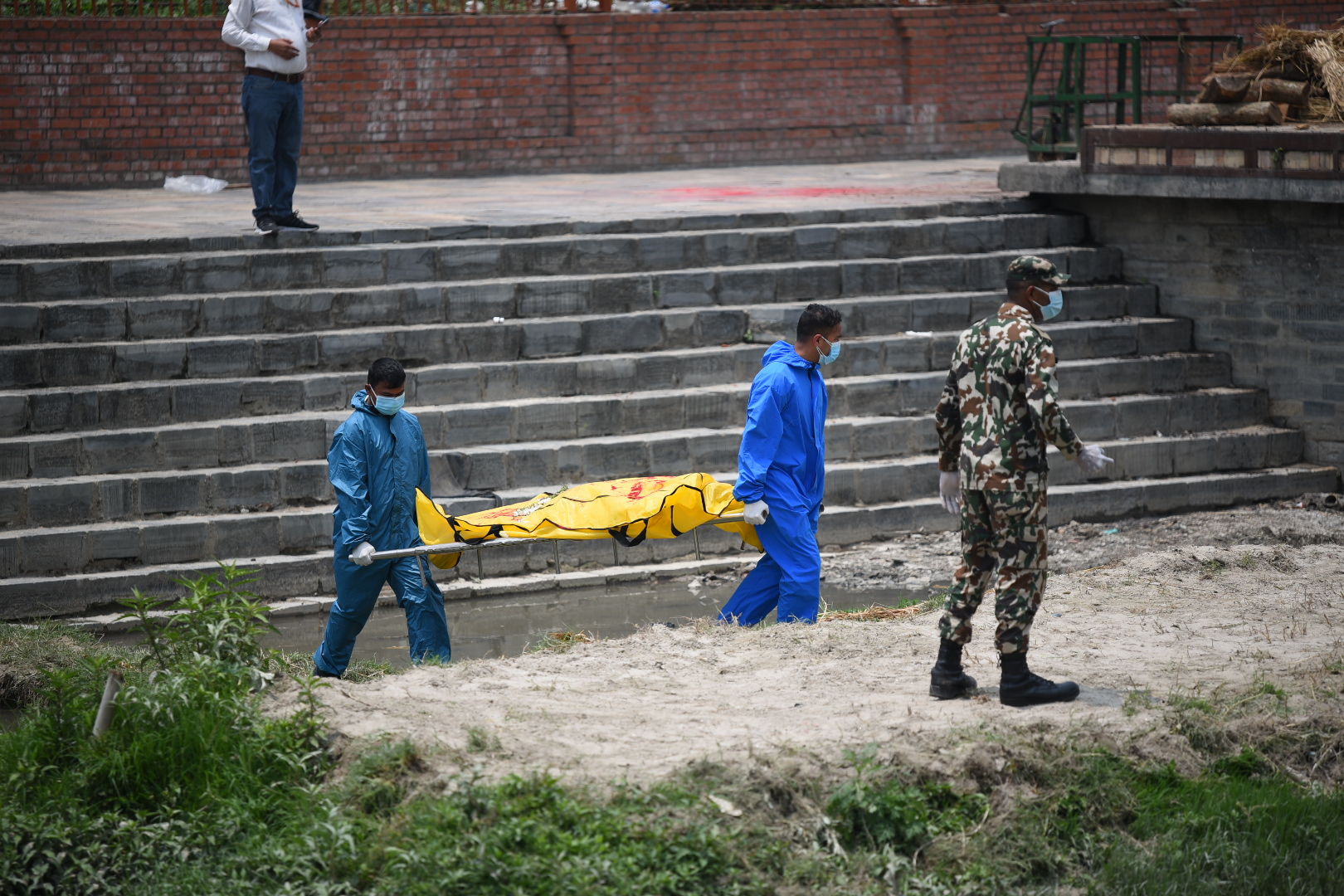 Angad Dhakal/TKP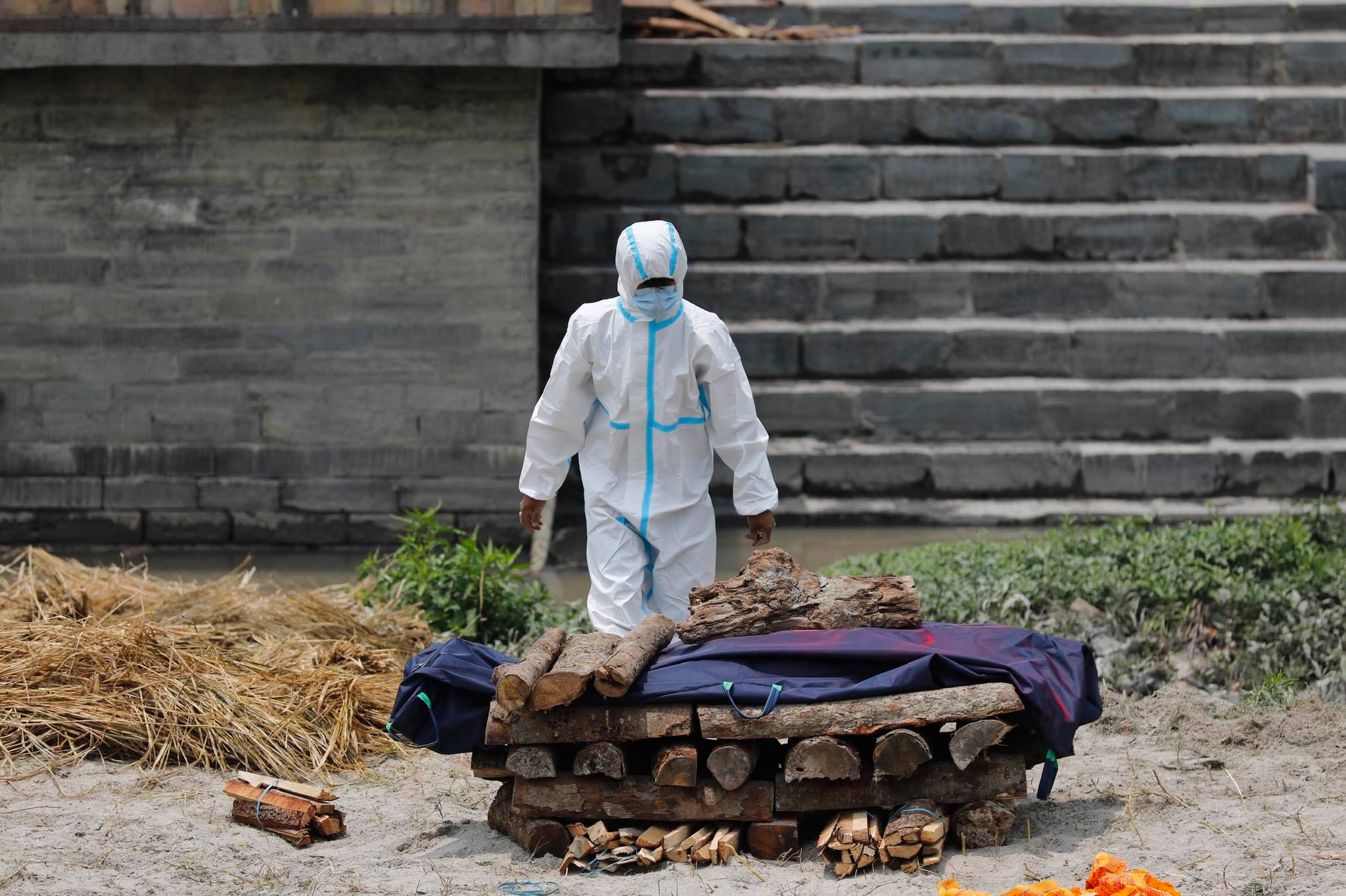 Elite Joshi/TKP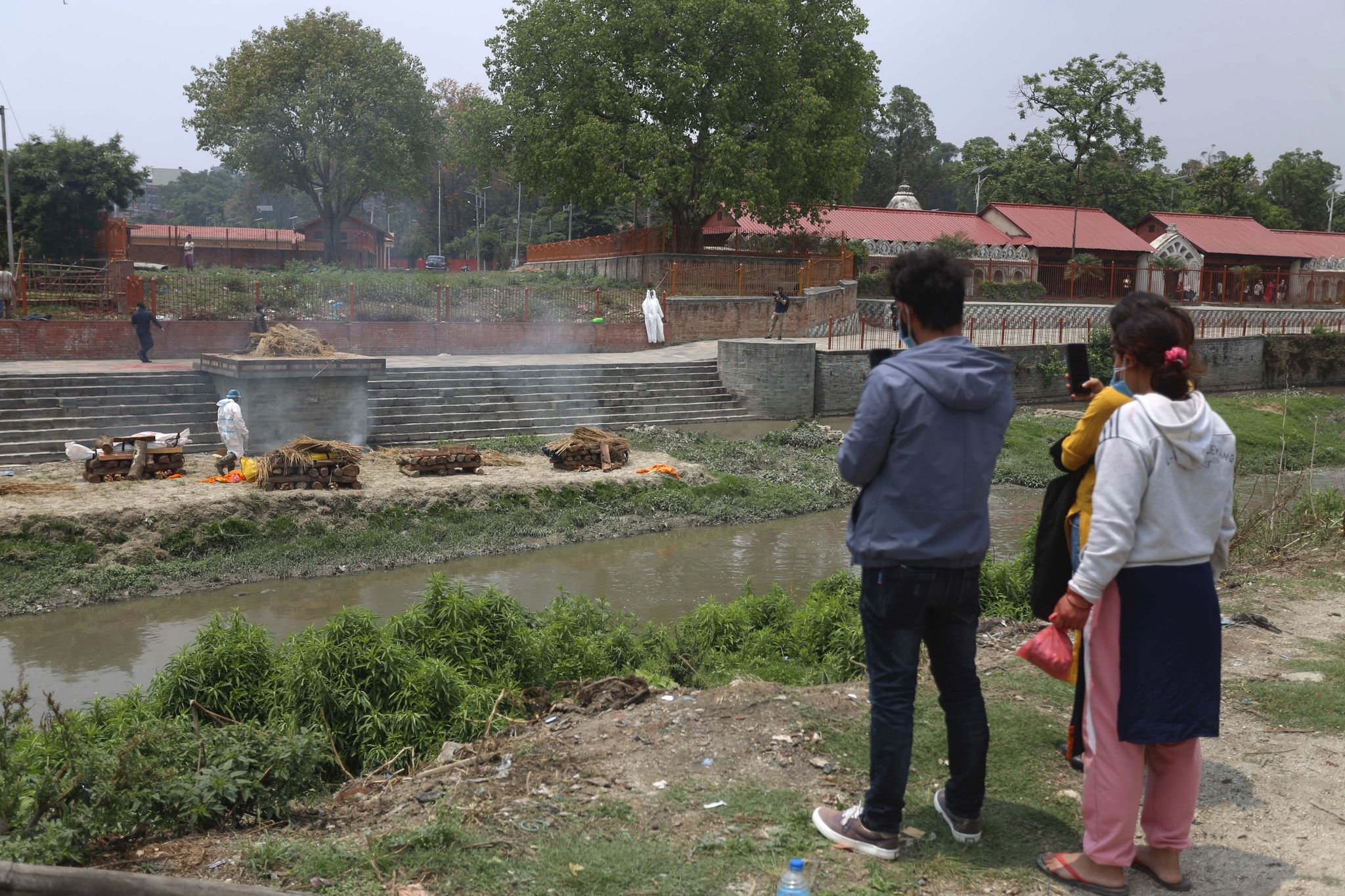 Elite Joshi/TKP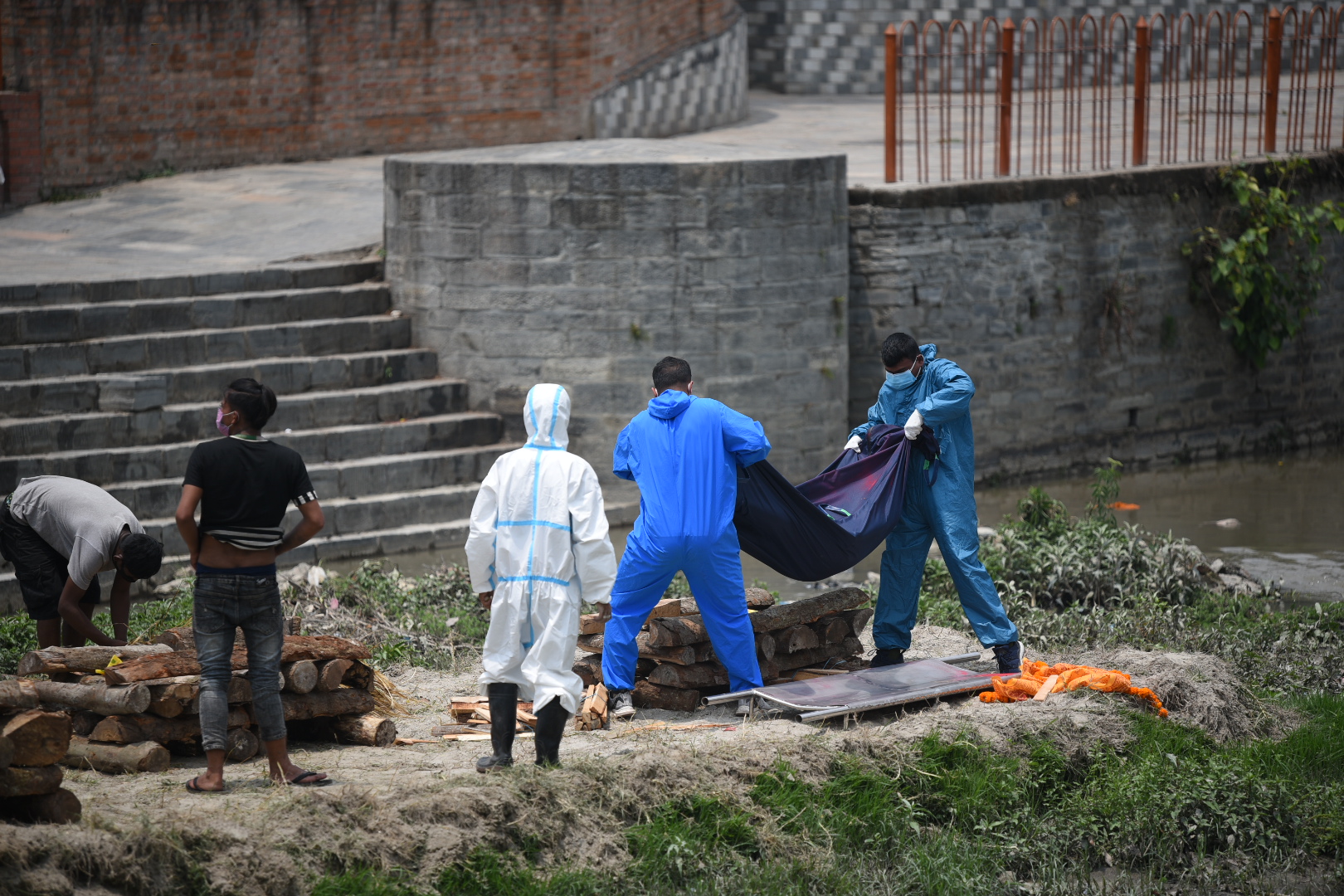 Angad Dhakal/TKP
---