Wildfire rages in Sindhuli threatening nearby settlements
Locals have begun evacuating from their homes as efforts to douse the inferno have remained largely unsuccessful.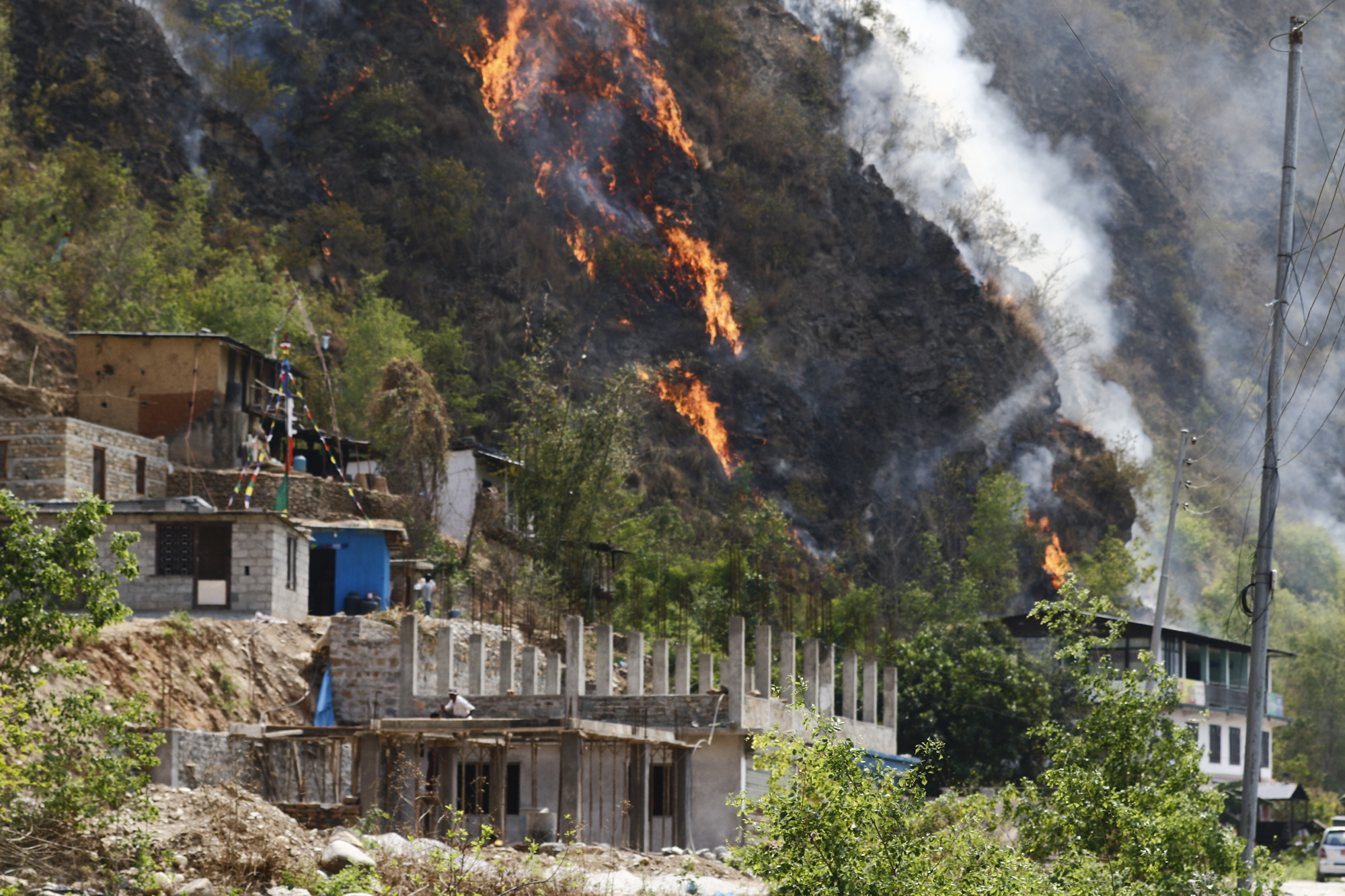 Keshav Thapa/TKP
Published at : April 26, 2021
Updated at : April 26, 2021 16:11
A wildfire at Sunkoshi Rural Municipality of Sindhuli district that started from Sunday is yet to come under control.

The fire at Karange Daanda has not caused any damage yet but it has started to close in on the nearby settlements, local people say. Some of them have started to evacuate from their homes.
The local people have been trying to douse the fire but their efforts have so far been unsuccessful.
Here are some photos of the wildfire in Sindhuli taken by Post's photographer Keshav Thapa.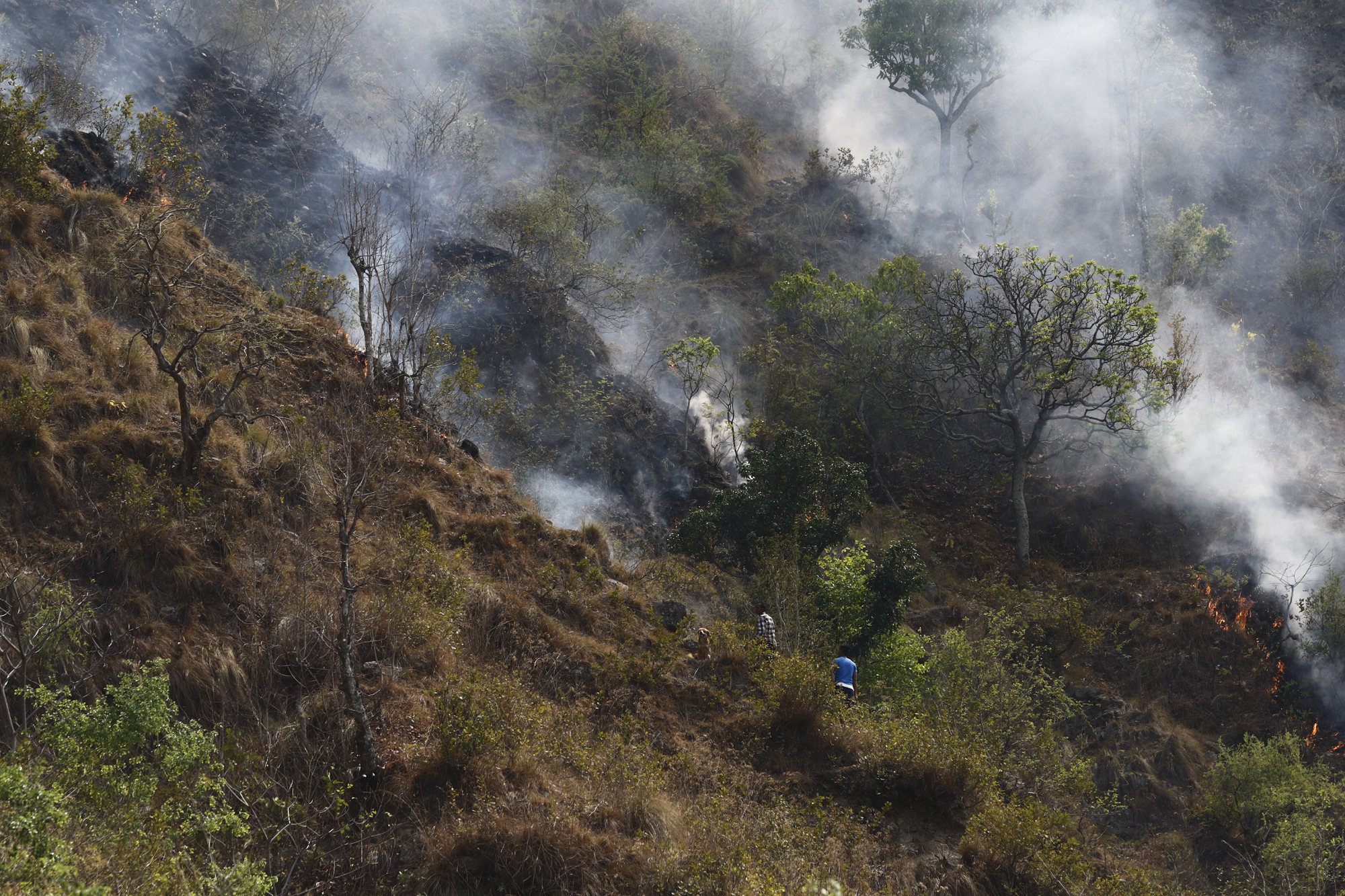 Keshav Thapa/TKP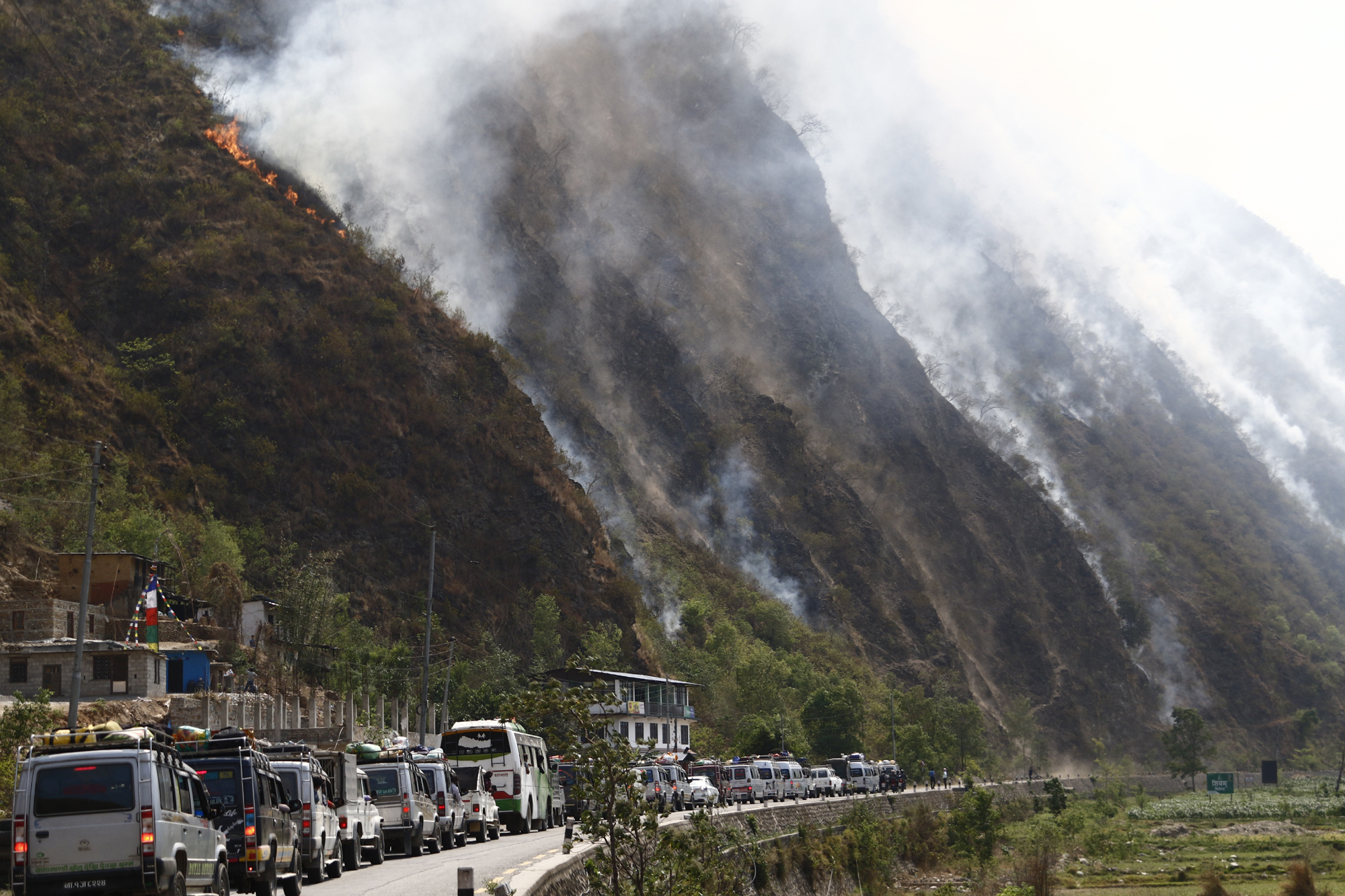 Keshav Thapa/TKP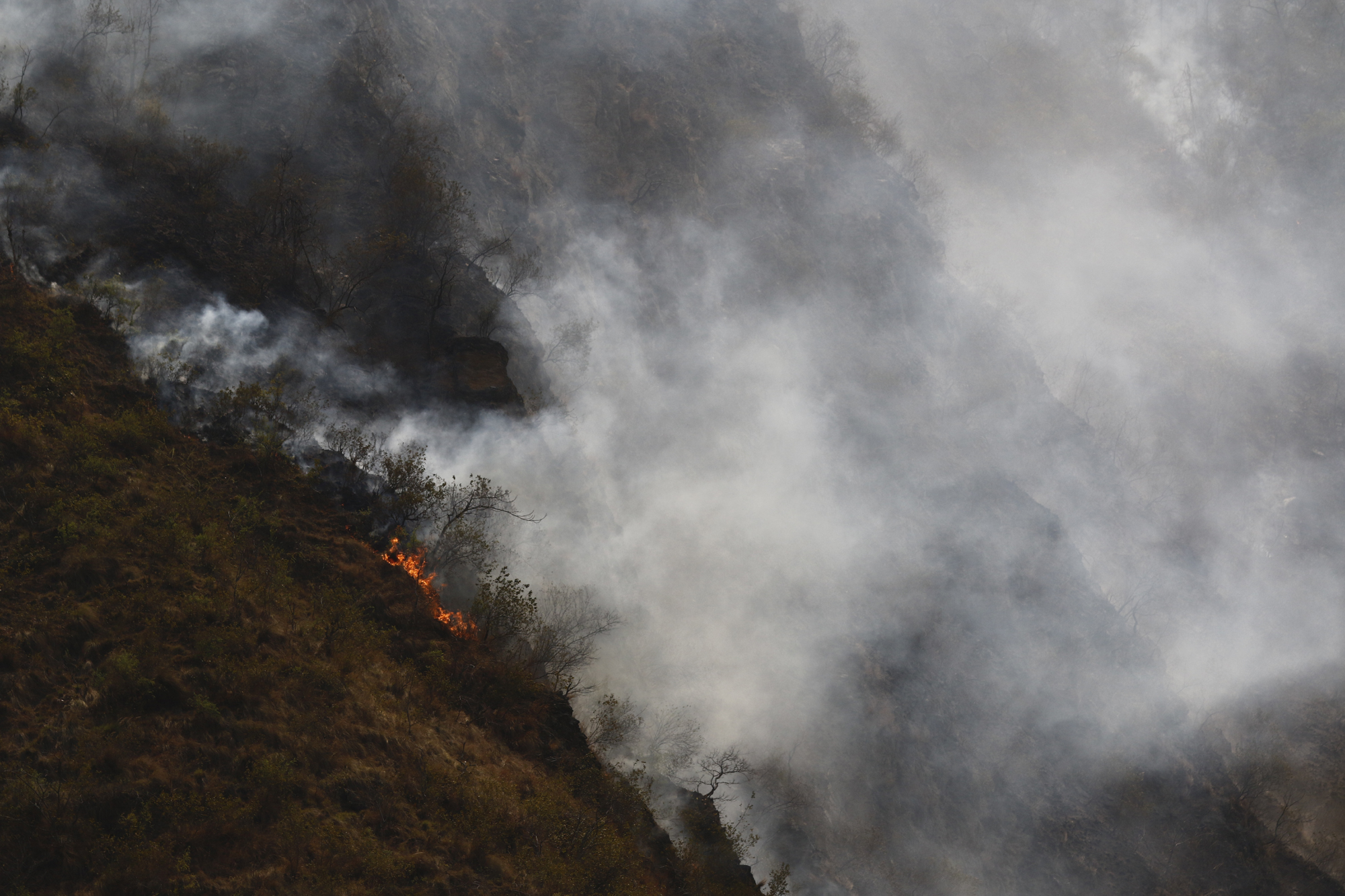 Keshav Thapa/TKP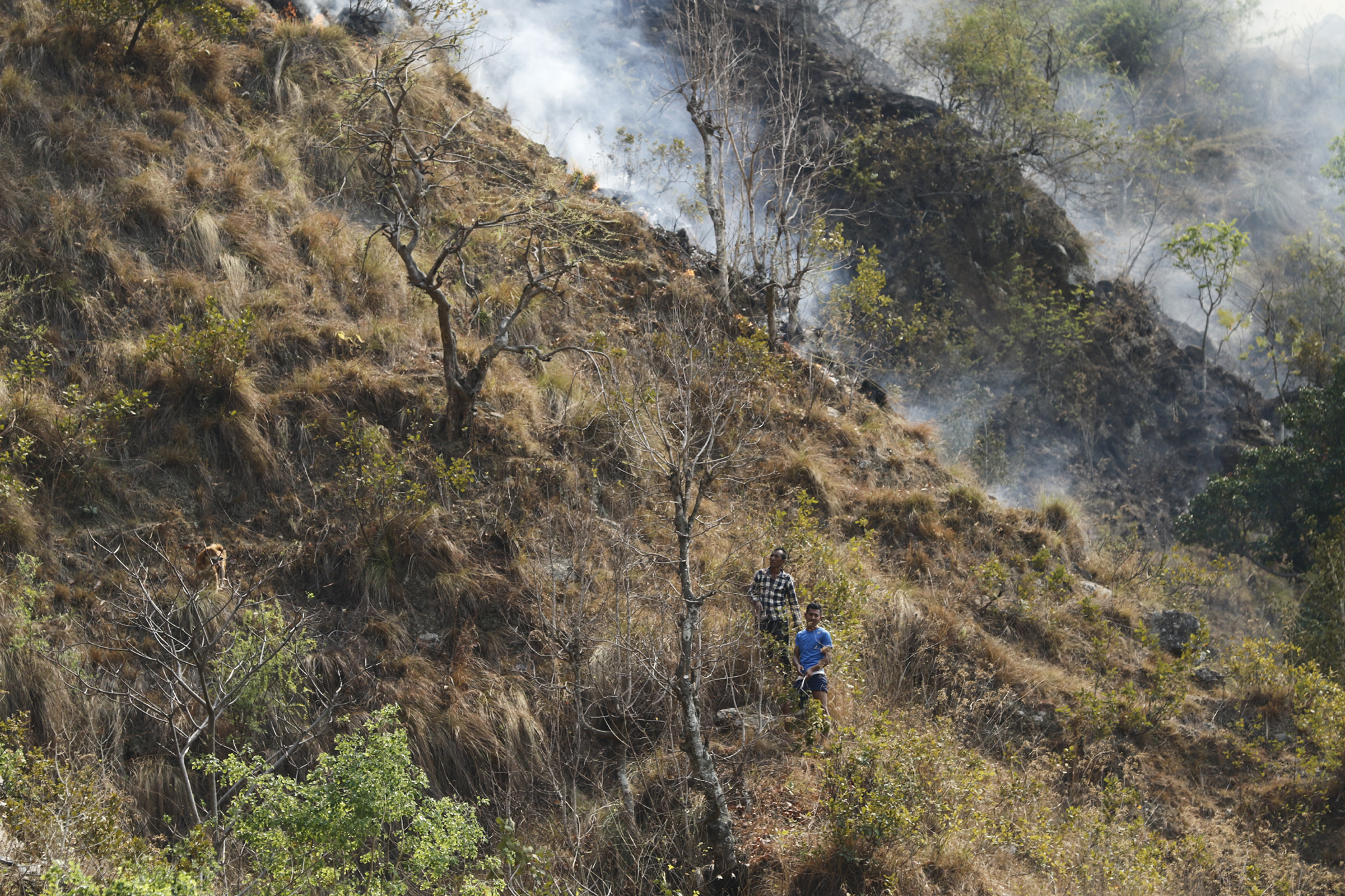 Keshav Thapa/TKP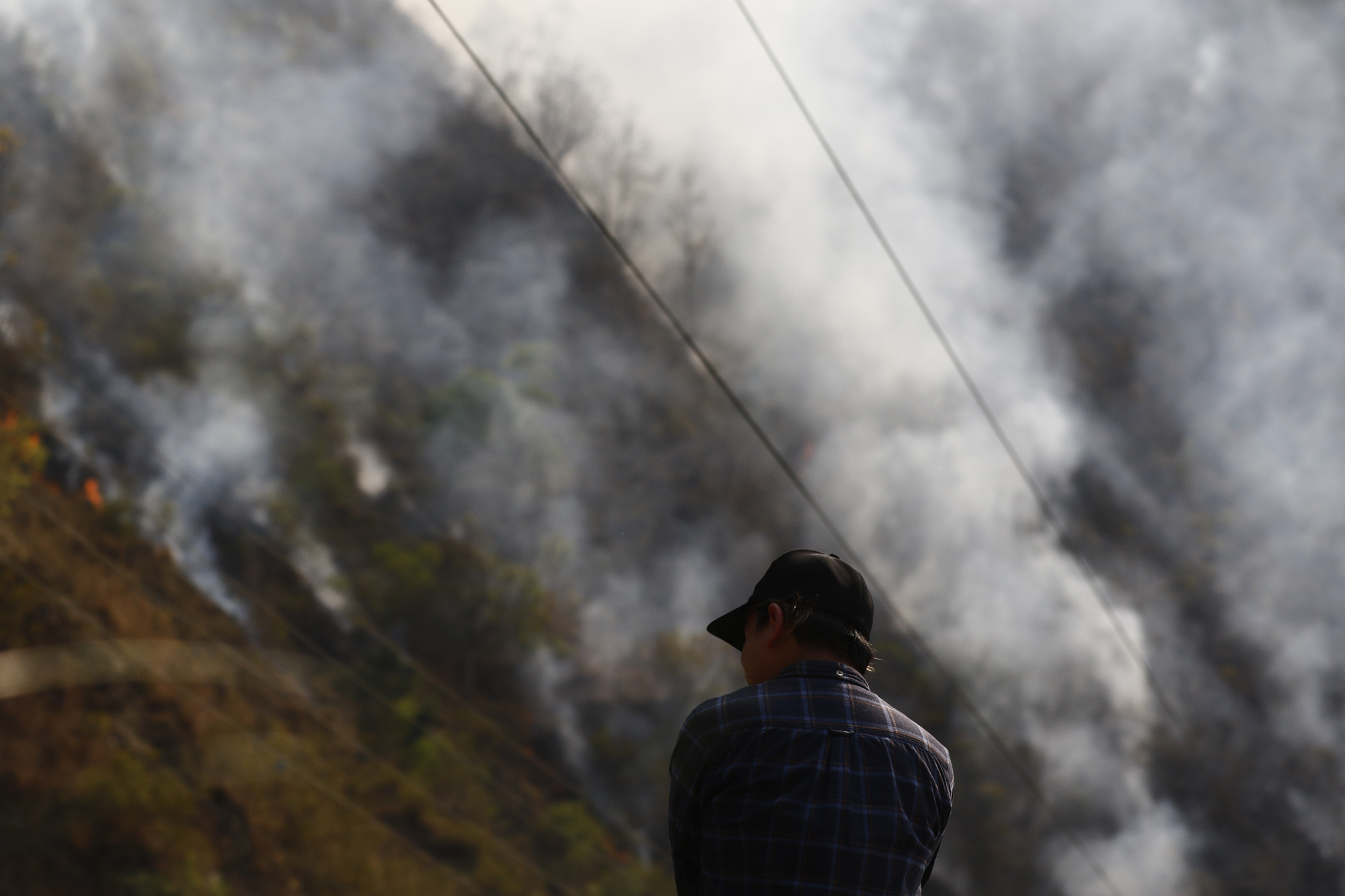 Keshav Thapa/TKP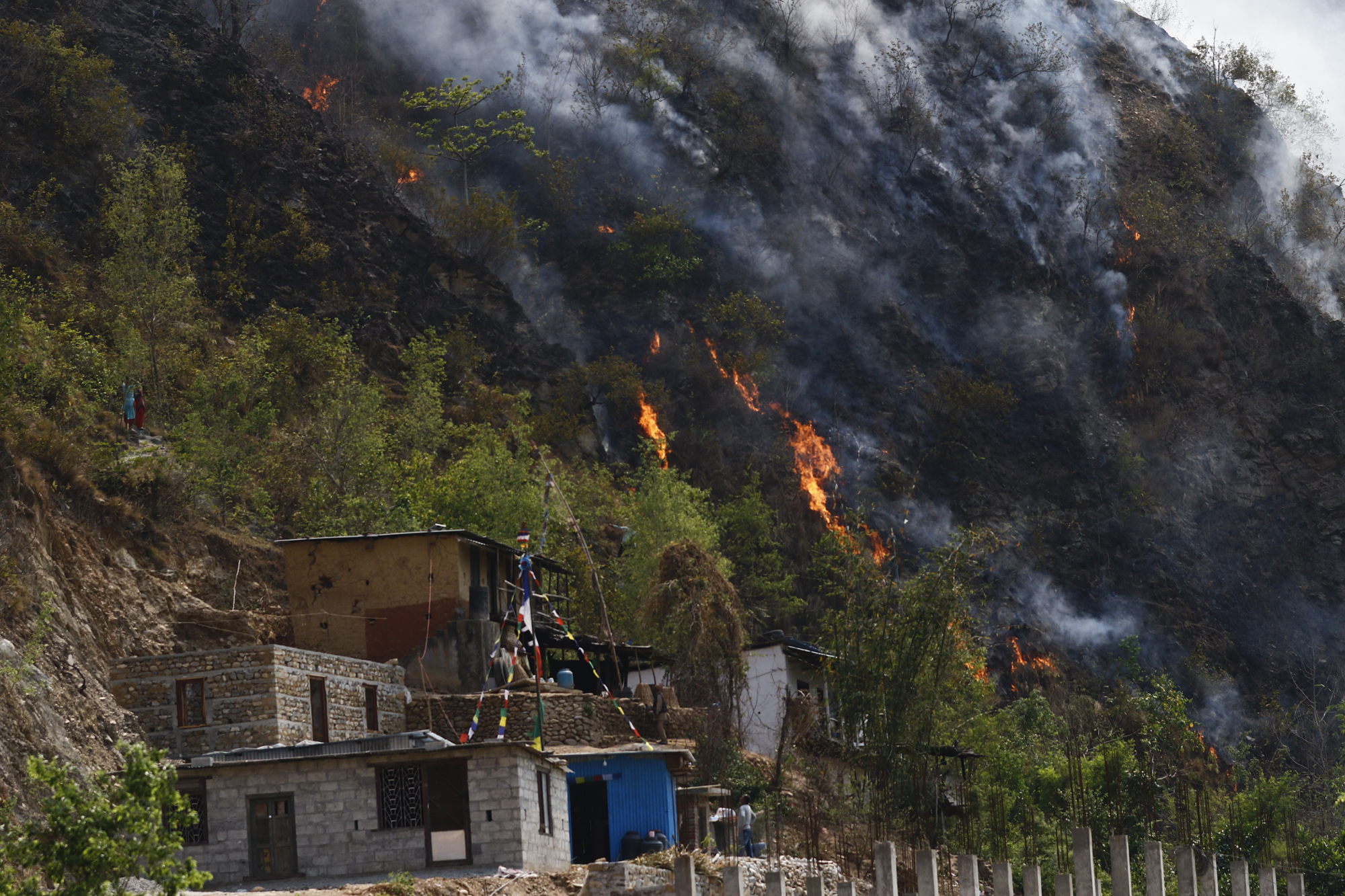 Keshav Thapa/TKP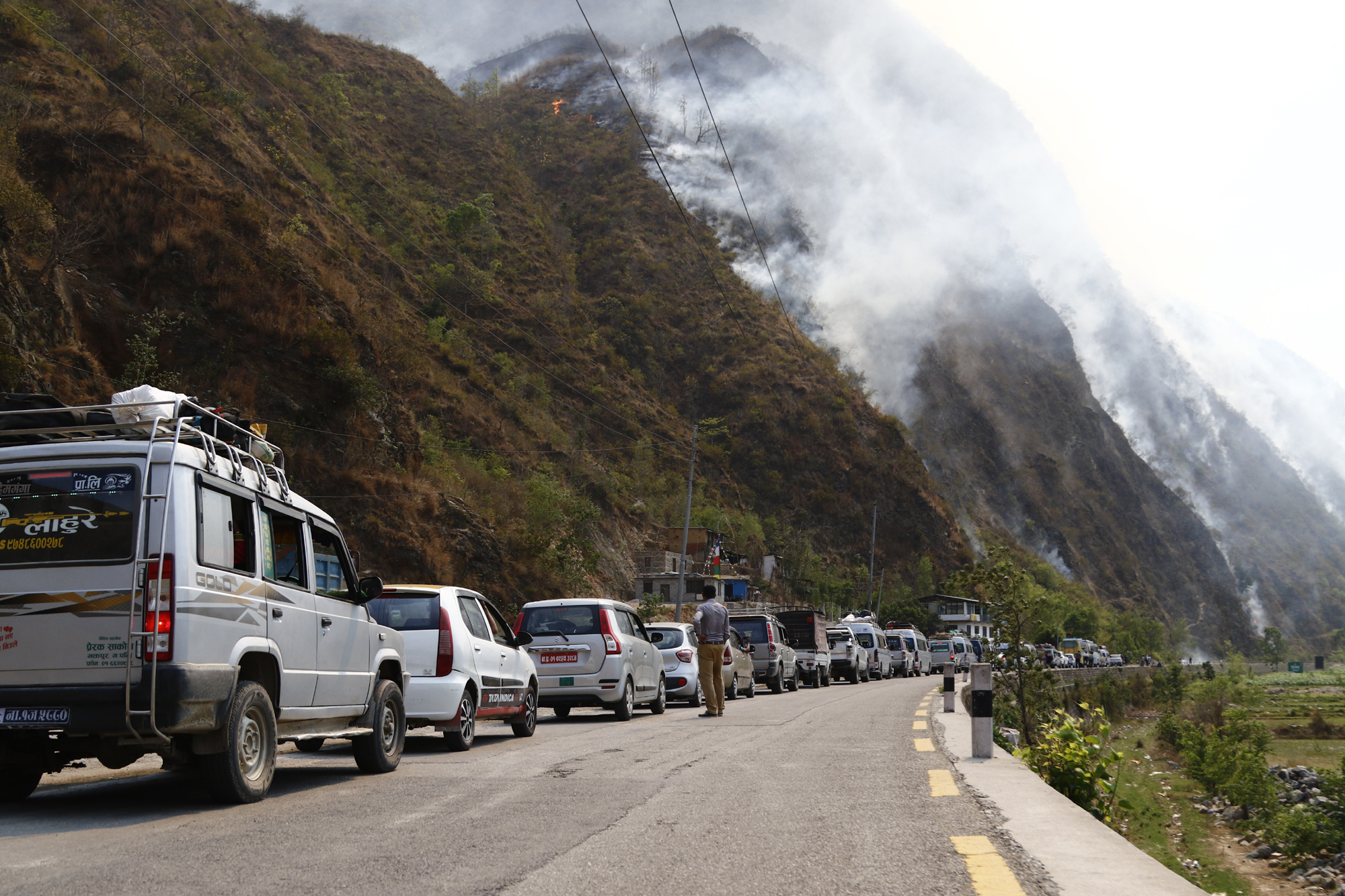 Keshav Thapa/TKP
---