Supreme Court verdict on House dissolution welcomed
Students associations affiliated to different political parties light candles to celebrate the reinstatement of the House of Representatives.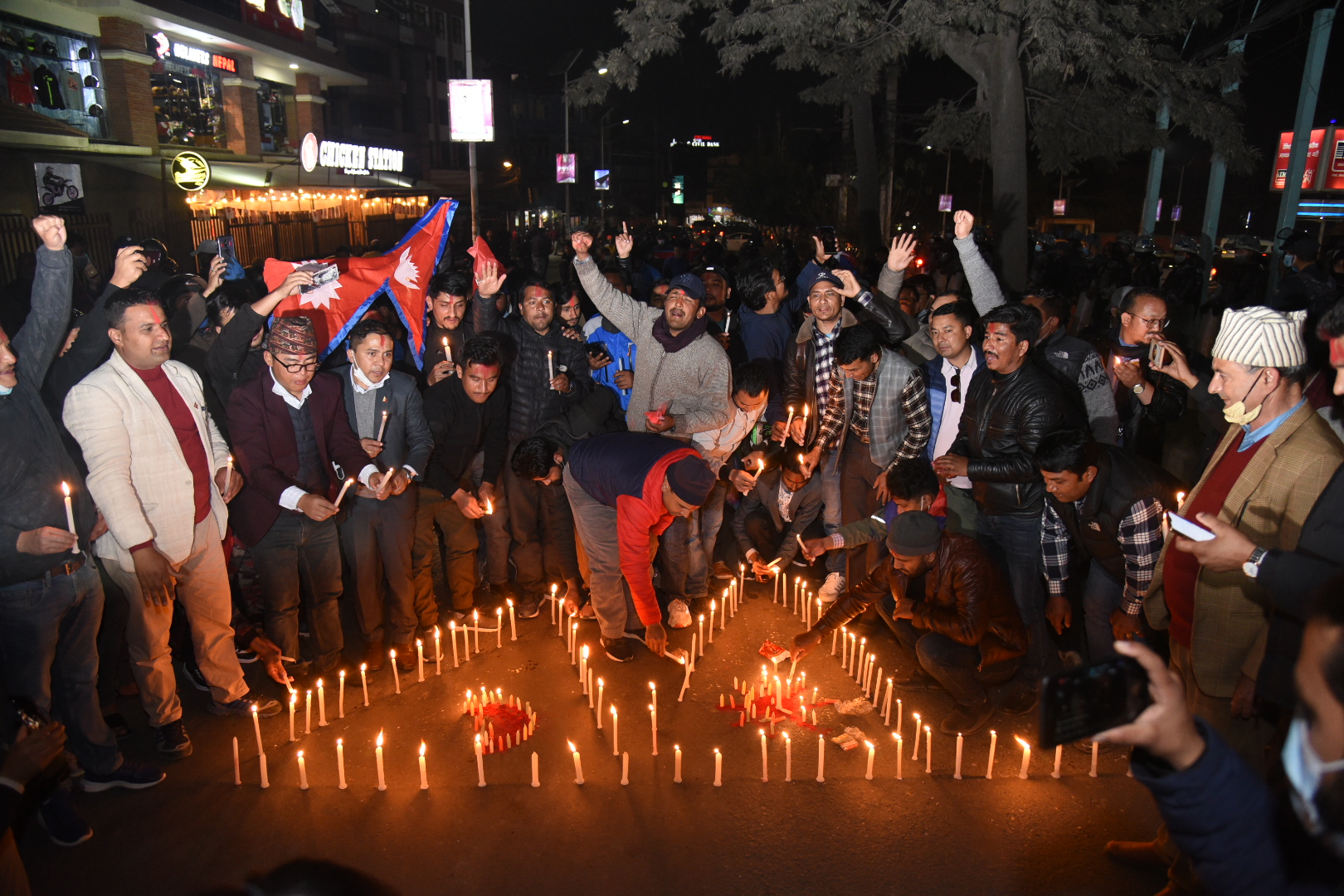 Angad Dhakal/TKP
Published at : February 23, 2021
Updated at : February 23, 2021 21:25
The Pushpa Kamal Dahal-Madhav Kumar Nepal faction of Nepal Communist Party and the Nepali Congress have welcomed the Supreme Court's decision to overturn Prime Minister KP Sharma Oli's December 20 dissolution of the House of Representatives.

Issuing a press statement on Tuesday evening, the main opposition Nepali Congress said it had decided, right after the House dissolution, that it was an unconstitutional, undemocratic, autocratic and a totalitarian move.
"Nepal Congress had been publicly saying that nobody should put pressure to turn the court's verdict on a case, sub judice at the court, in one's favour and respect the Supreme Court's verdict," the statement reads. "Nepali Congress respects and welcomes the Supreme Court's decision to reinstate the dissolved House of Representatives."
Similarly, Pushpa Kamal Dahal and Madhav Kumar Nepal, the co-chairs of their faction of the Nepal communist Party, said that the supreme court's decision was historic.
"The decision to reinstate the House of Representatives is historic," said Dahal at a programme in Chitwan.
"The court has made a commendable and historic verdict by deciding to overturn the prime minister's move," Nepal told the Post's sister paper Kantipur.
All Nepal National Free Students' Union affiliated to the Dahal-Nepal faction of the Nepal Communist Party, Nepal Student Union, a sister organisation of Nepali Congress and Bibeksheel Party in Kathmandu lit candle lights to celebrate the court's verdict. They also chanted slogans demanding the resignation of Prime Minister Oli.
In a landmark decision, the Supreme Court on Tuesday overturned Prime Minister KP Sharma Oli's December 20 decision to dissolve the House of Representatives.
Passing a verdict on the House dissolution case, the Constitutional Bench led by Chief Justice Cholendra Shumsher Rana overturned Oli's decision and directed the government to recommend calling a meeting of the House within 13 days.
Here are some photos of the celebrations at Maitighar and Ratnapark by Post photojournalists Angad Dhakal, Anish Regmi and Hemanta Shrestha.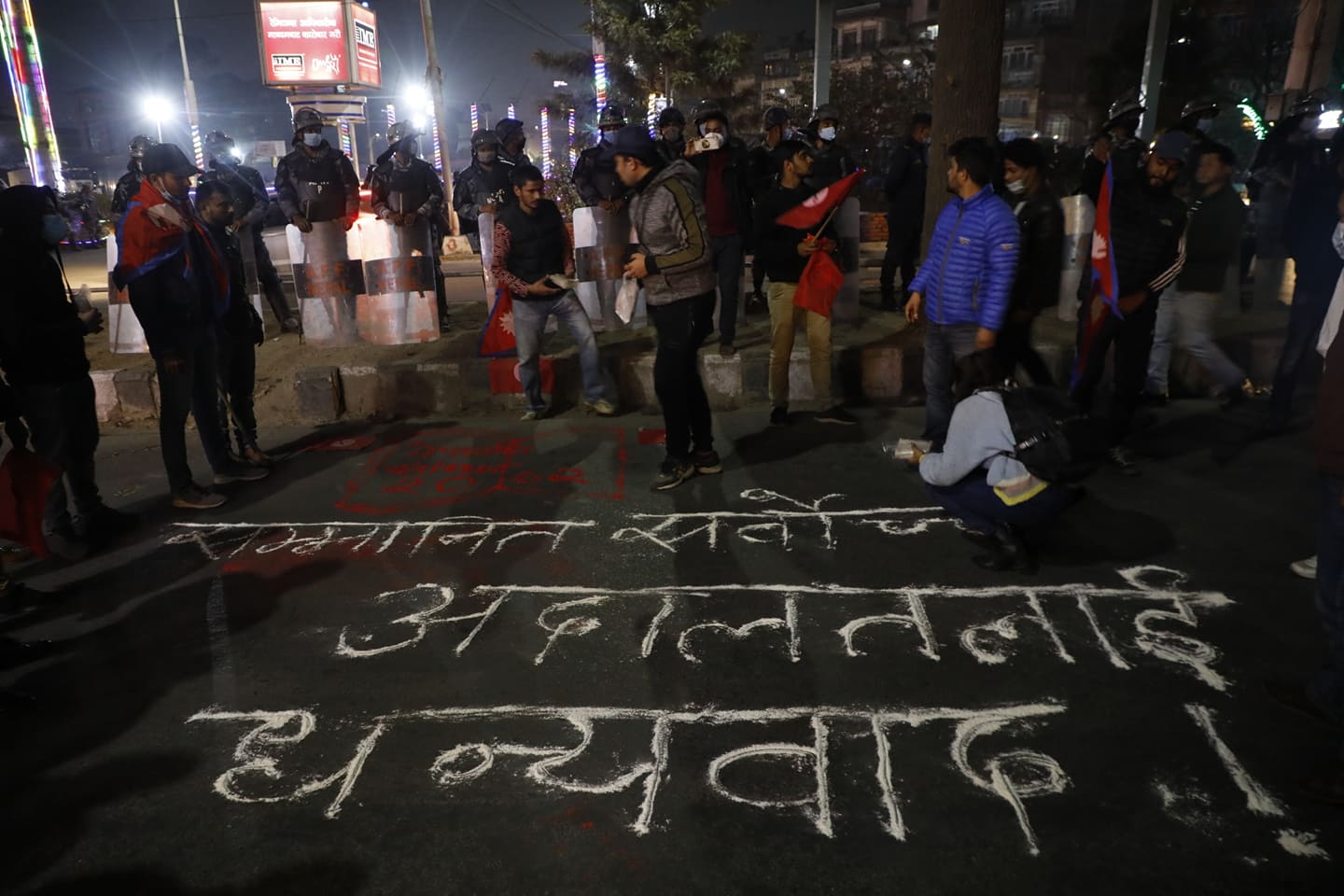 Hemanta Shrestha/TKP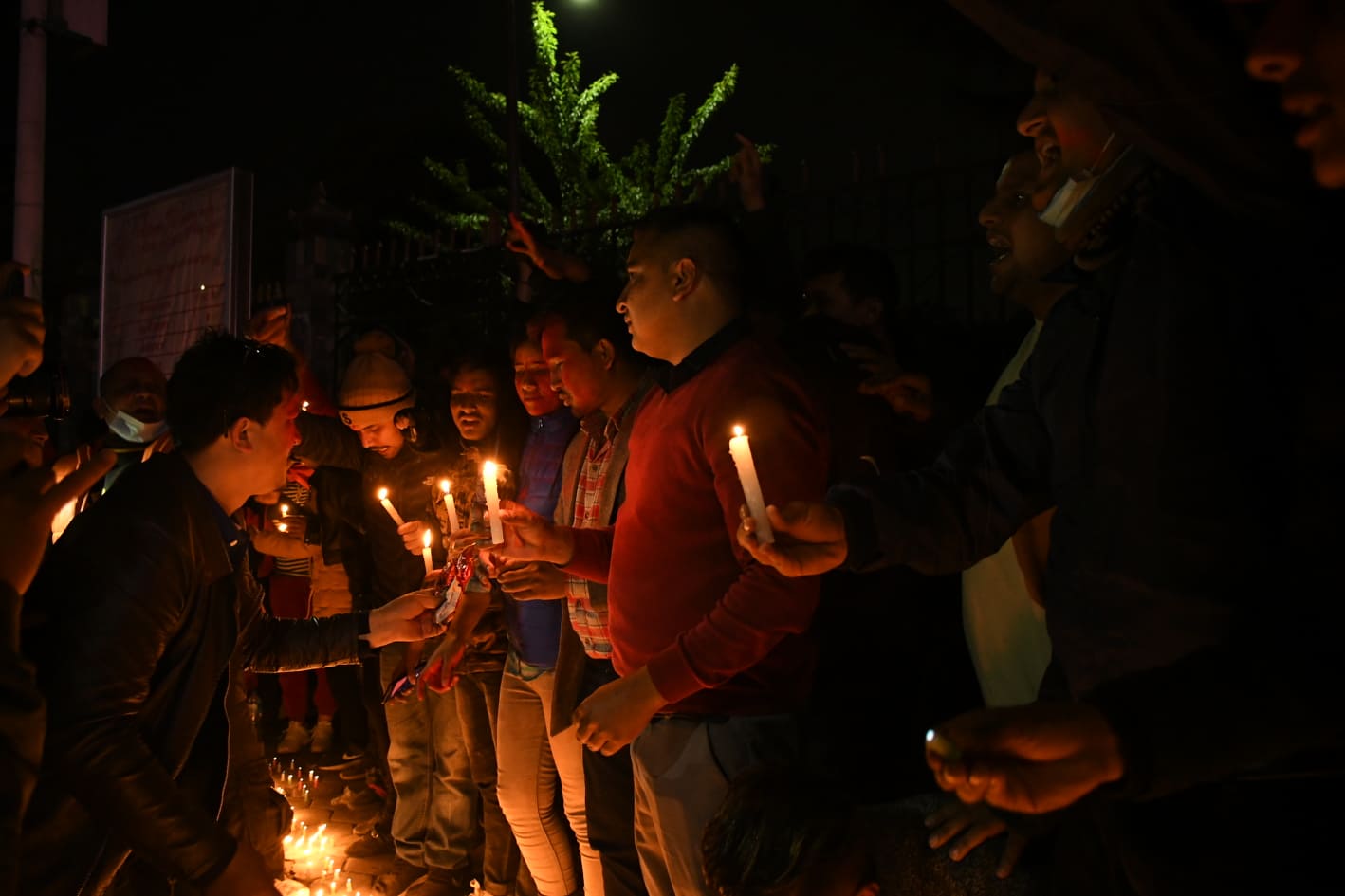 Anish Regmi/TKP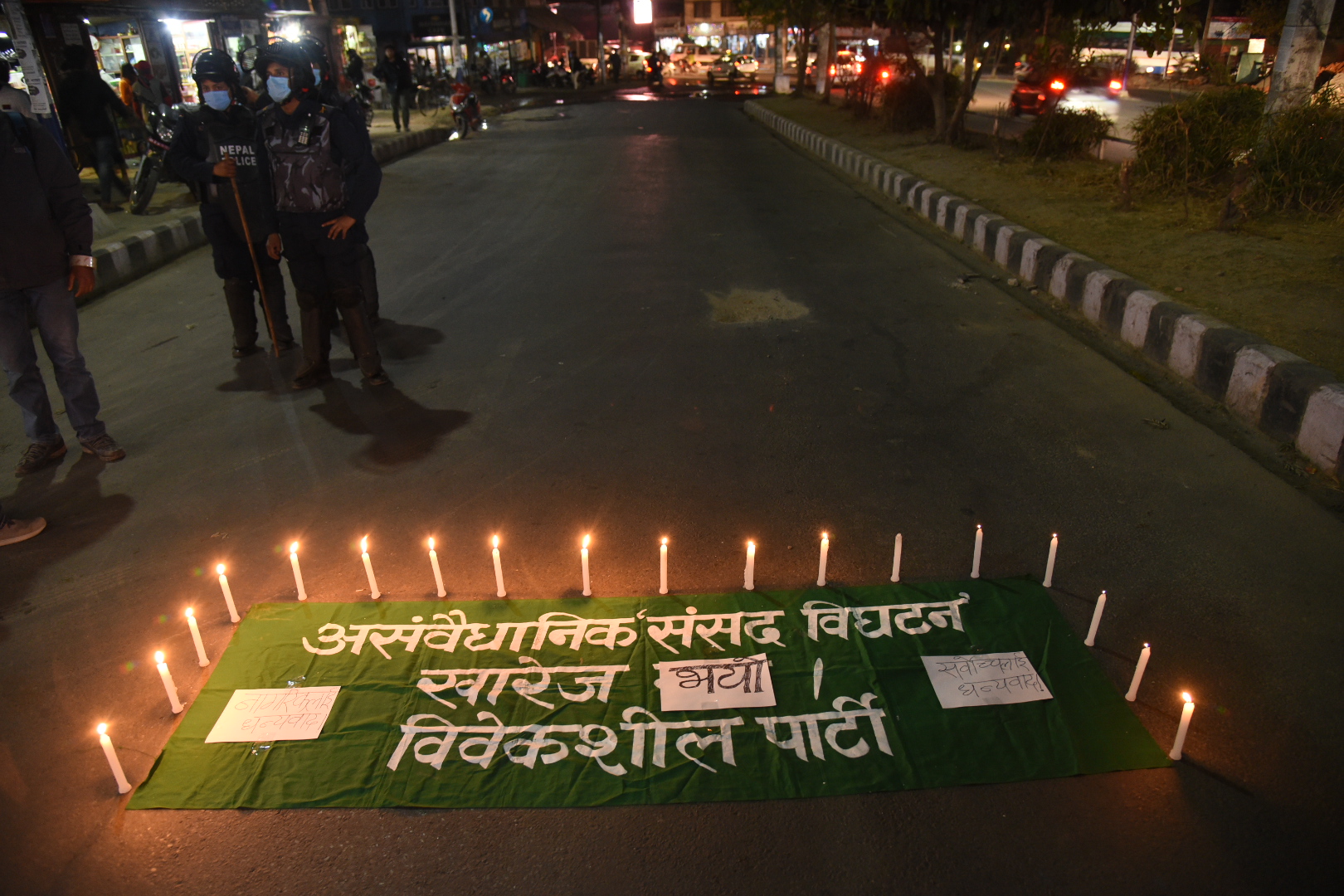 Angad Dhakal/TKP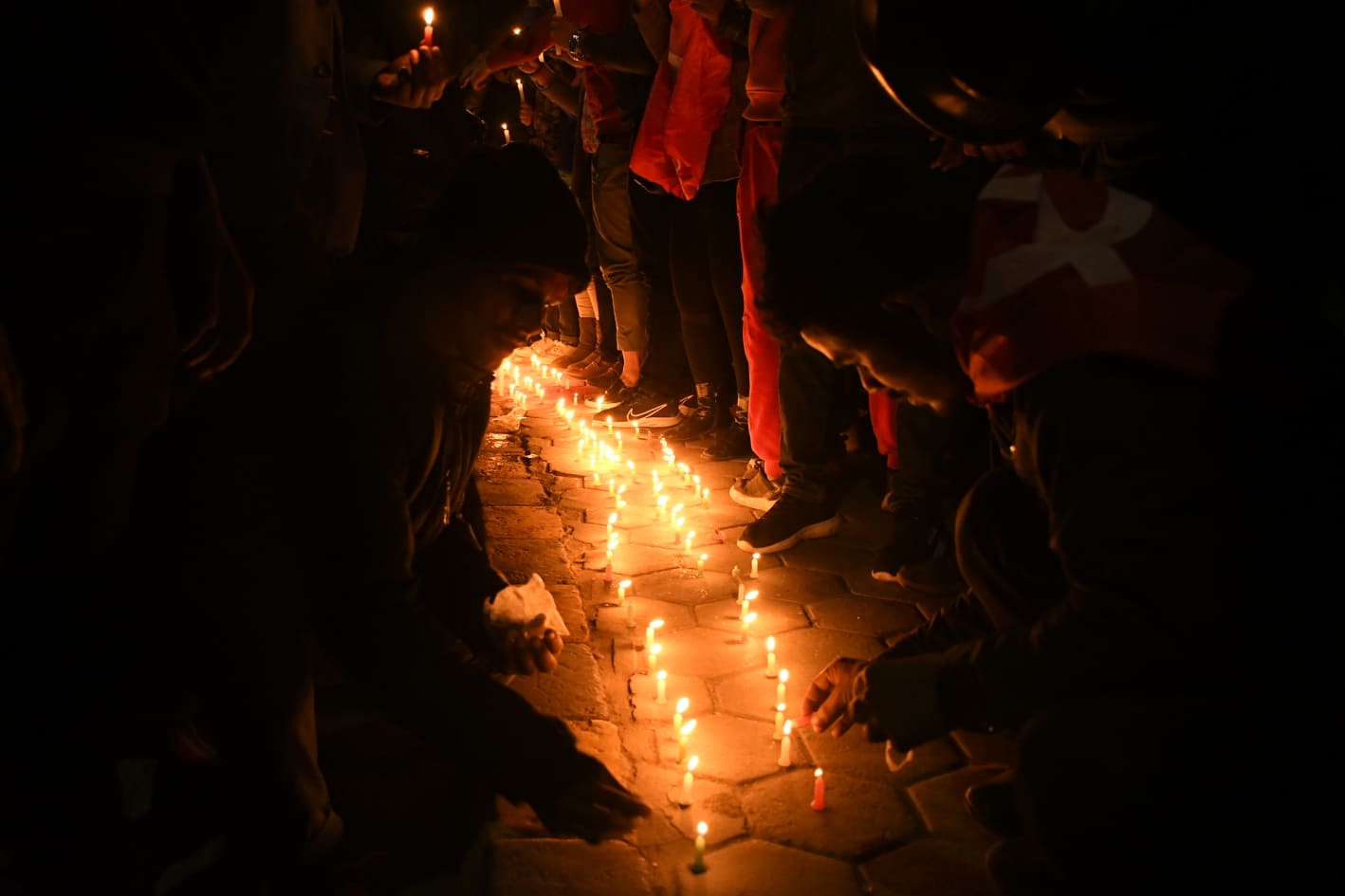 Anish Regmi/TKP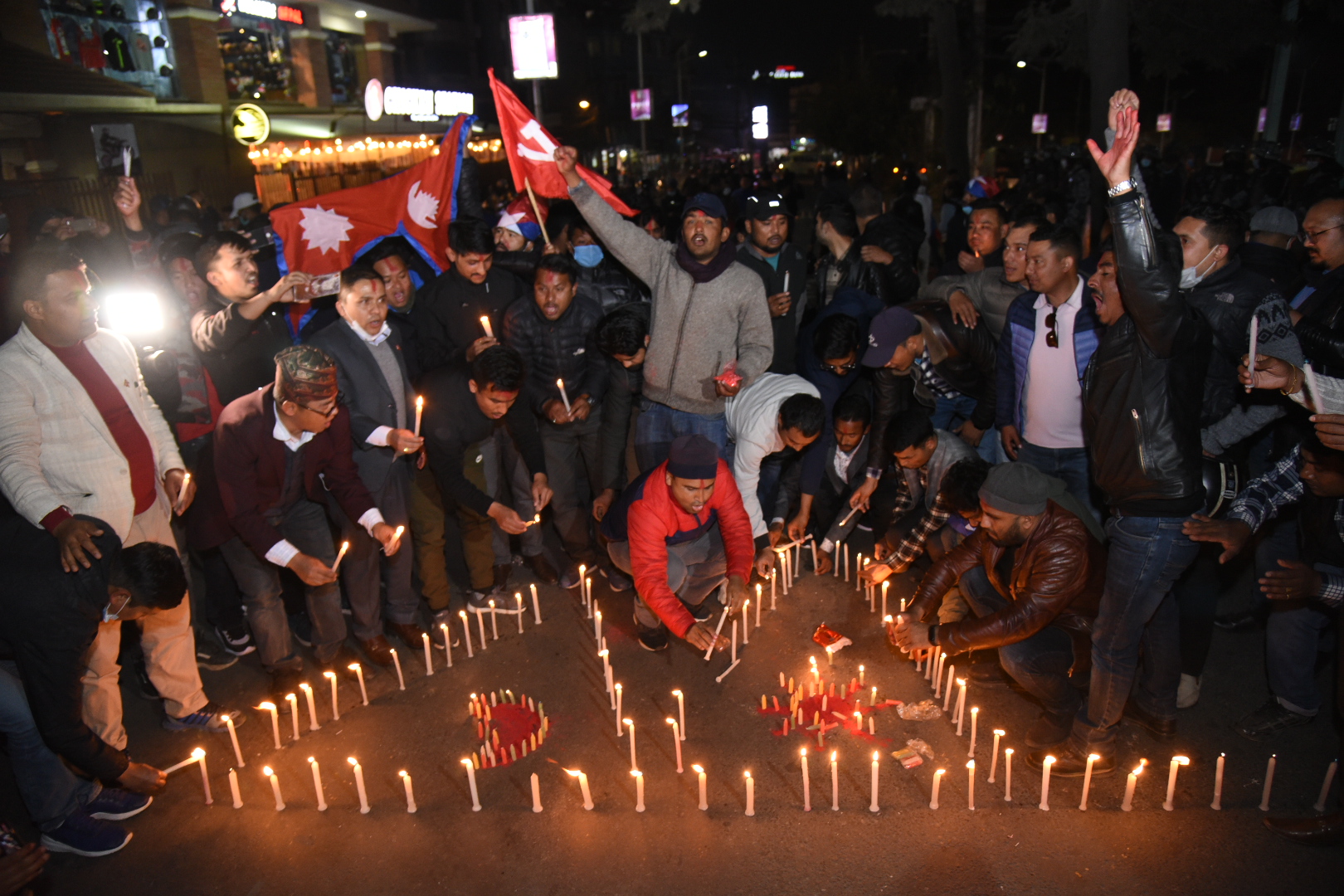 Angad Dhakal/TKP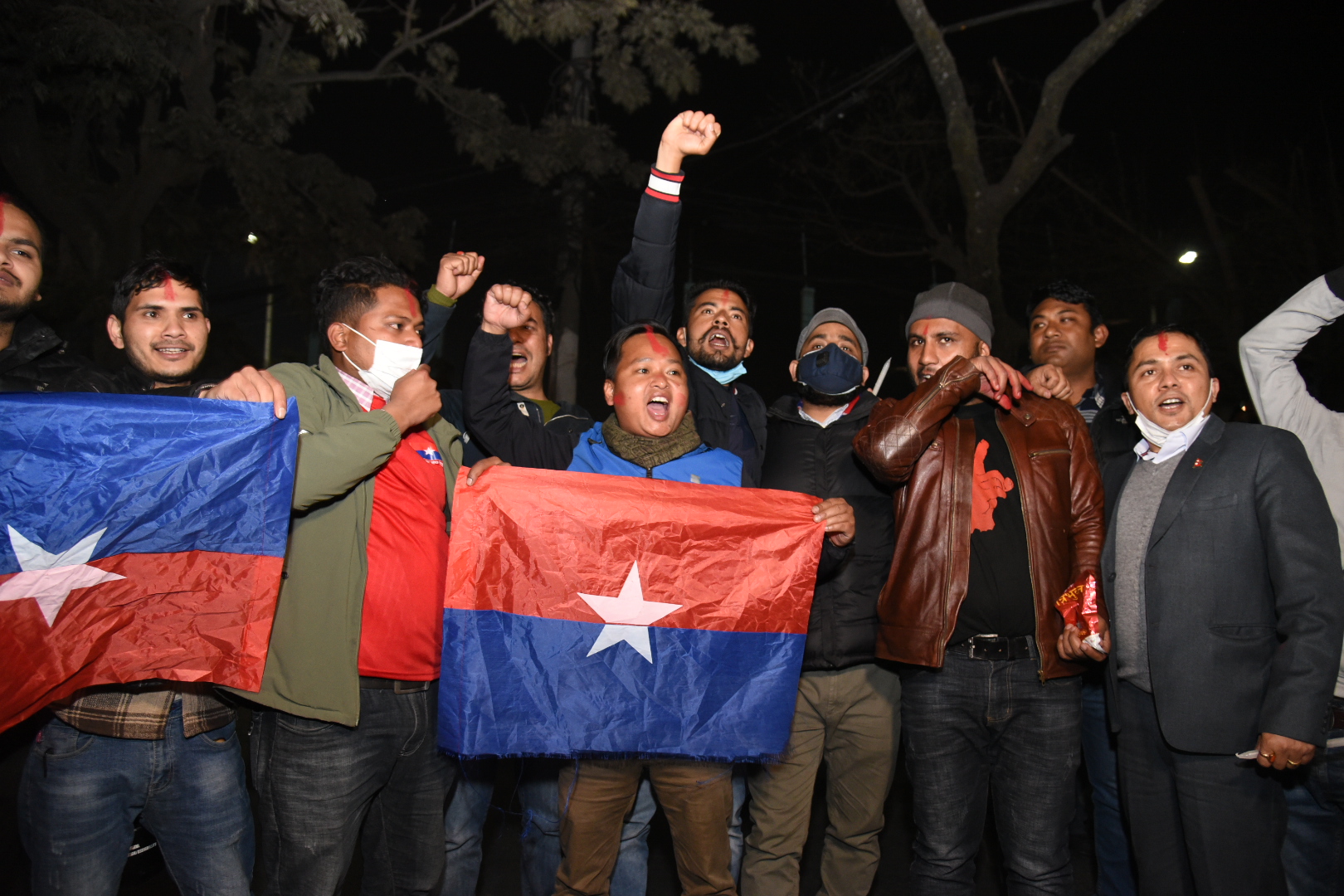 Angad Dhakal/TKP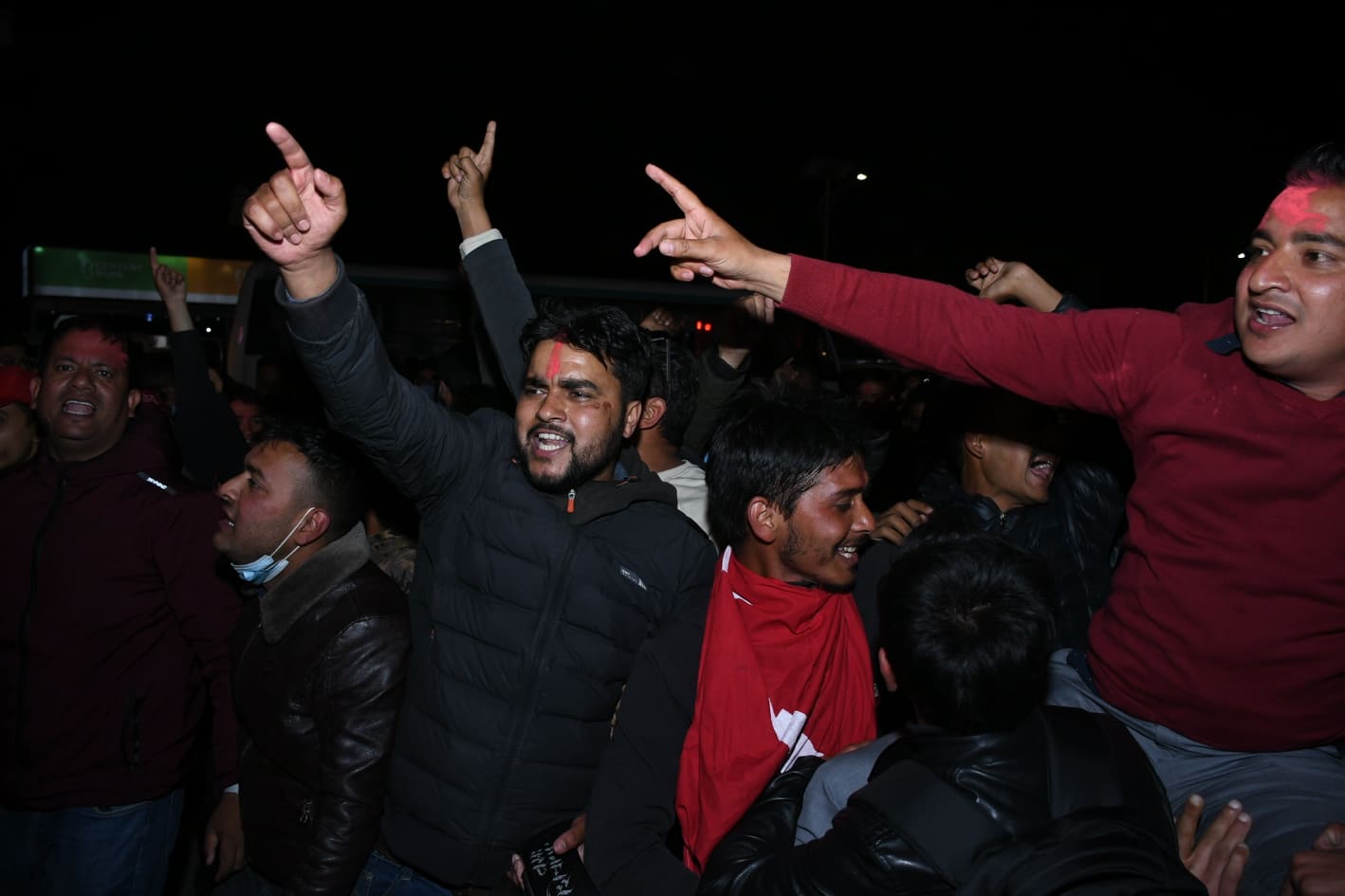 Anish Regmi/TKP
---