Campaign to promote cycling and eco-friendly practices kicks off with a cycle rally in Lalitpur
The campaign hopes to promote sustainable urban mobility amid concerns of the Valley's deteriorating air quality that reached hazardous levels earlier this week.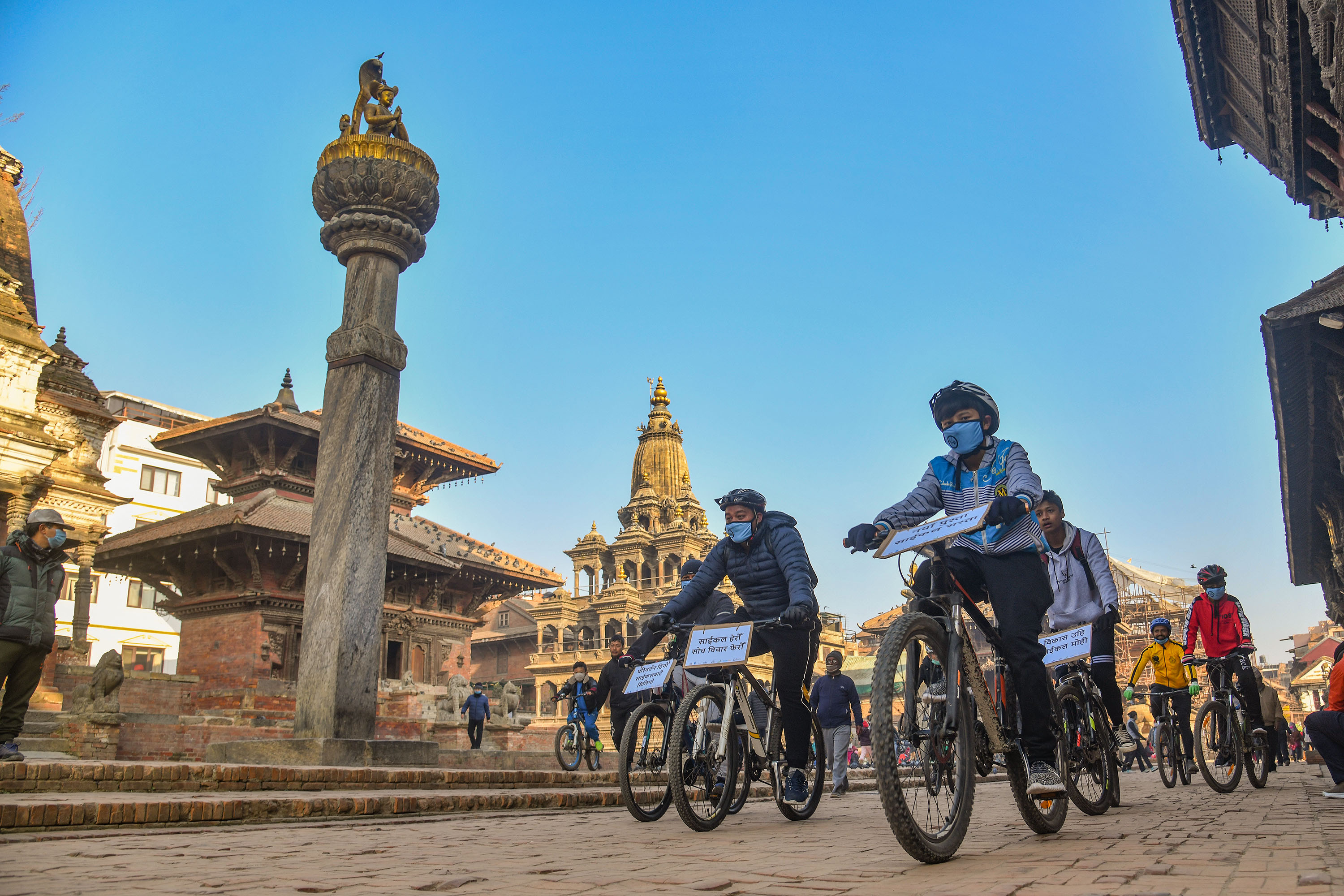 Deepak KC/TKP
Published at : January 9, 2021
Updated at : January 9, 2021 13:07
A campaign to promote cycling and other environment-friendly practices in the country kicked off with a cycle rally in Lalitpur on Saturday.

Jointly launched by the Ministry of Physical Infrastructure and Transport, United Nations Development Programme, Lalitpur Metropolitan City, Kantipur Media Group and Cycle City Network Nepal, the initiative aims to promote sustainable urban mobility and an environment-friendly lifestyle.
The air quality worsens in winter when bad air is trapped in the Valley due to the topography and meteorological conditions. Vehicular emission, forest fires, burning of garbage too contribute to the deterioration.
To improve the air quality, the Nepal government plans to cut down the fossil fuel use by the country's transport sector by 50 percent by 2050.
Lalitpur Mayor Chiribabu Maharjan had earlier told the Post that the campaign was a step forward towards building healthier cities.
"As the first City to have initiated cycle lanes, I believe it makes great sense to initiate the cycle campaign from Lalitpur. We look forward to building healthier cities together," he said.
The cycle campaign will also be backed up and supported by a wide range of partners, including Yeti Airlines, Sano Paila, GD Labs and Research and Cycling Cities, India.
Post photojournalist Deepak KC took some photos of the rally.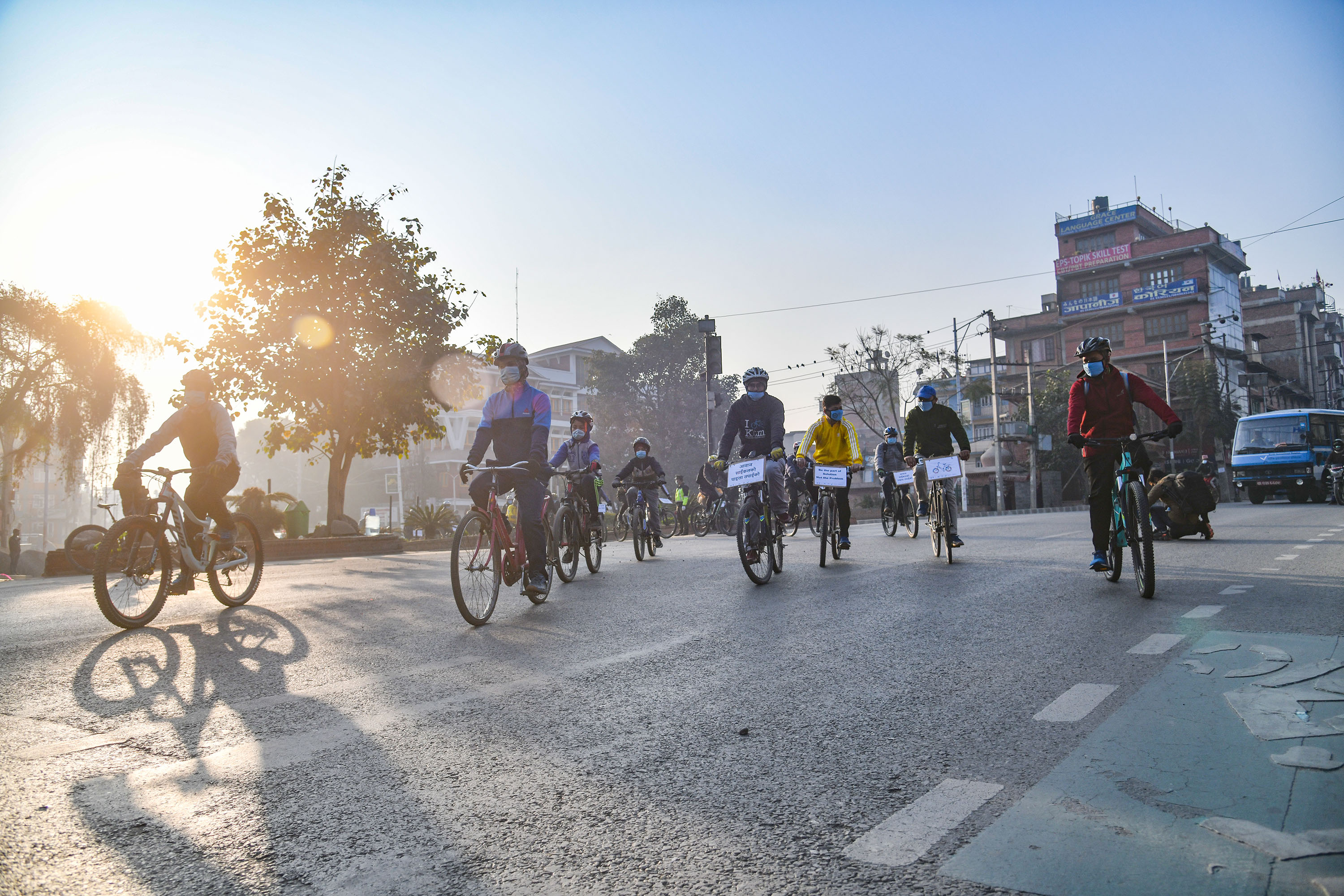 Deepak KC/TKP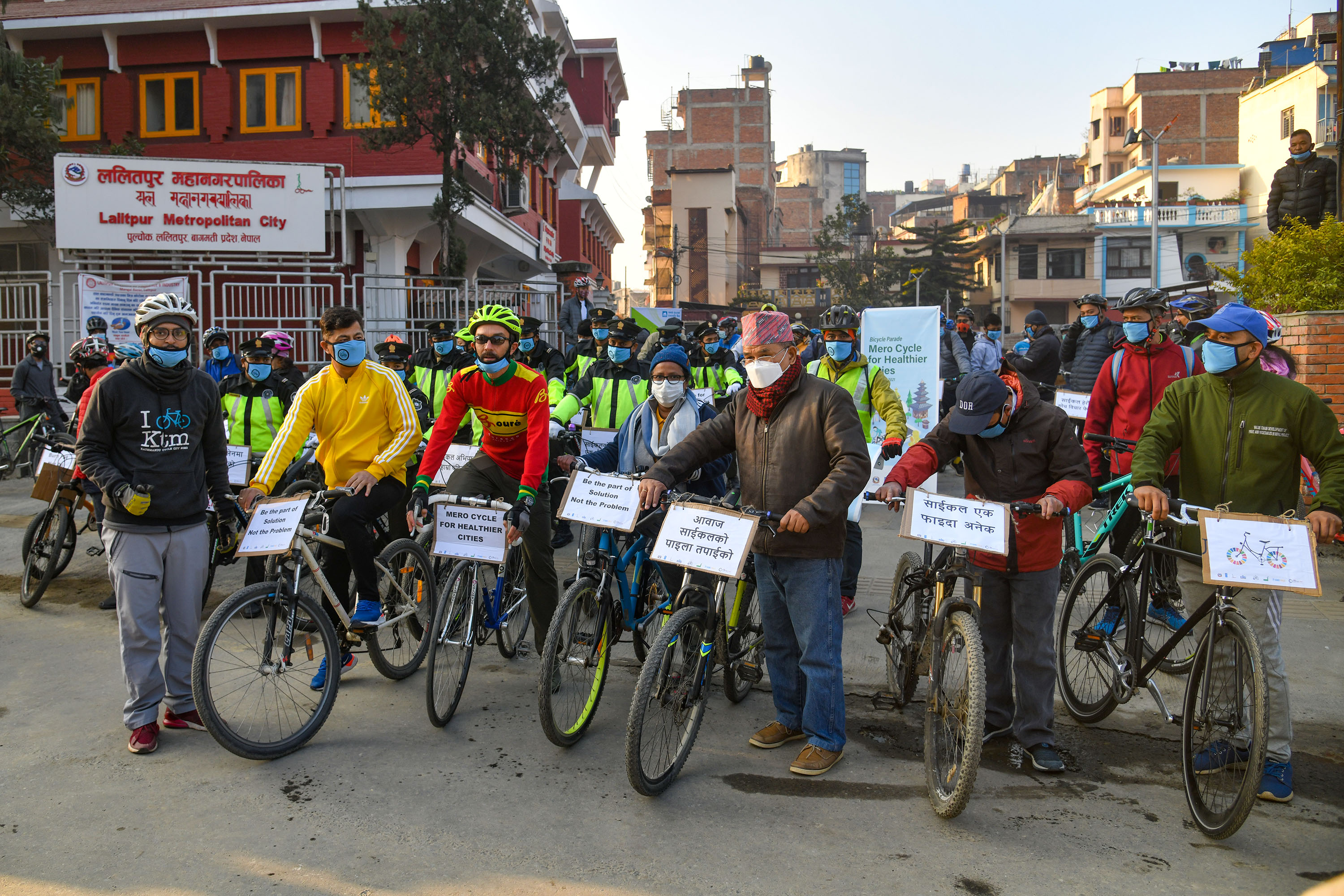 Deepak KC/TKP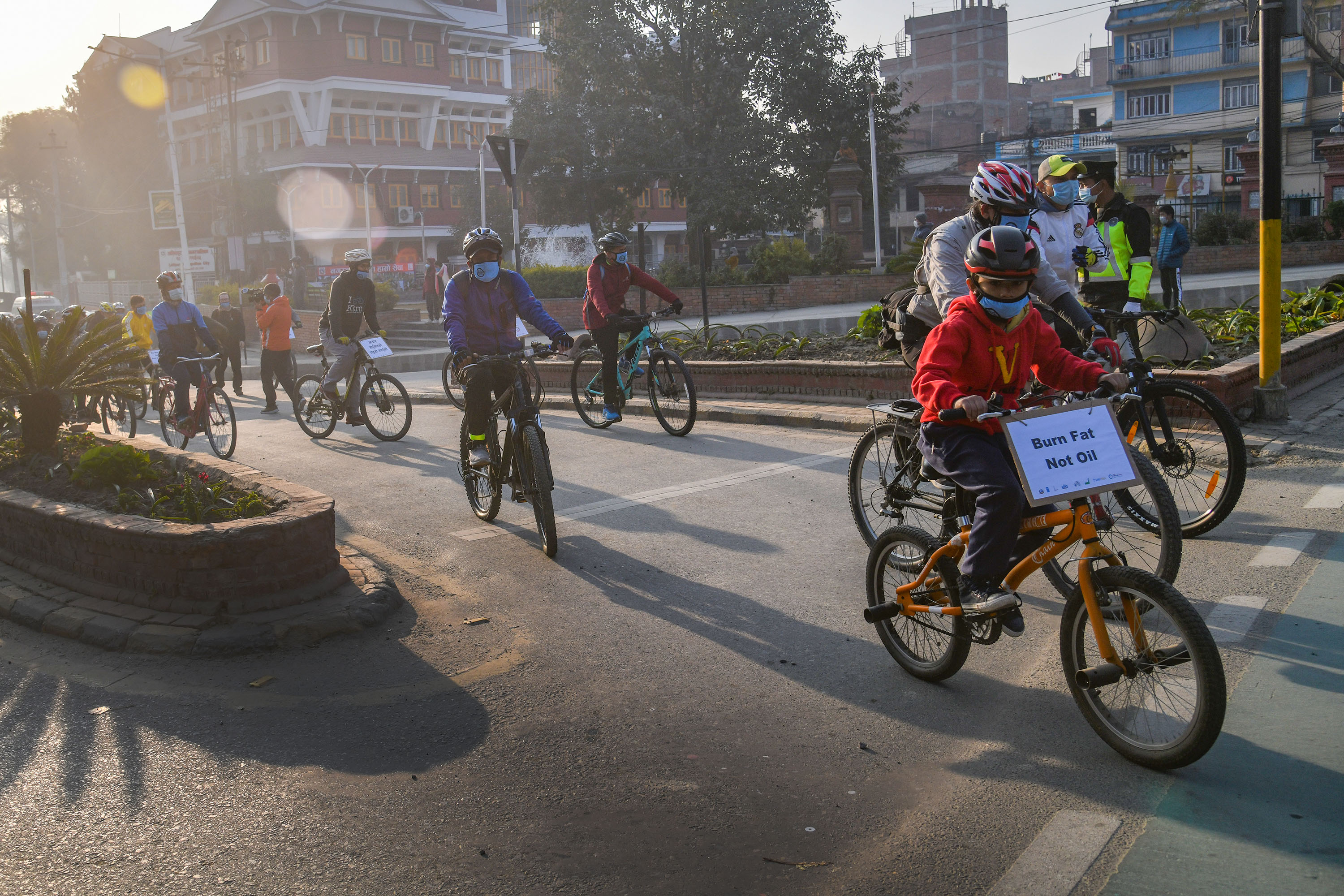 Deepak KC/TKP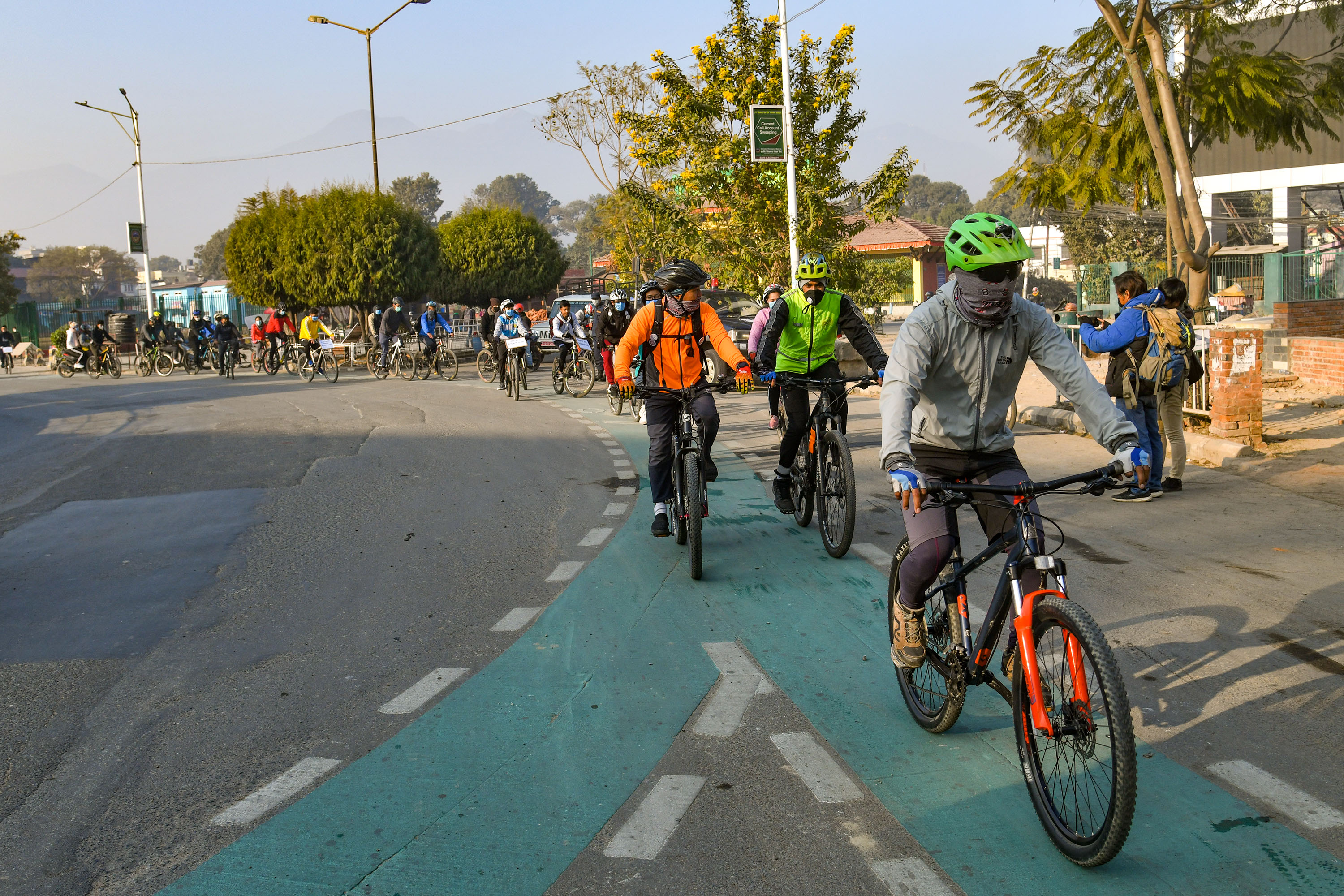 Deepak KC/TKP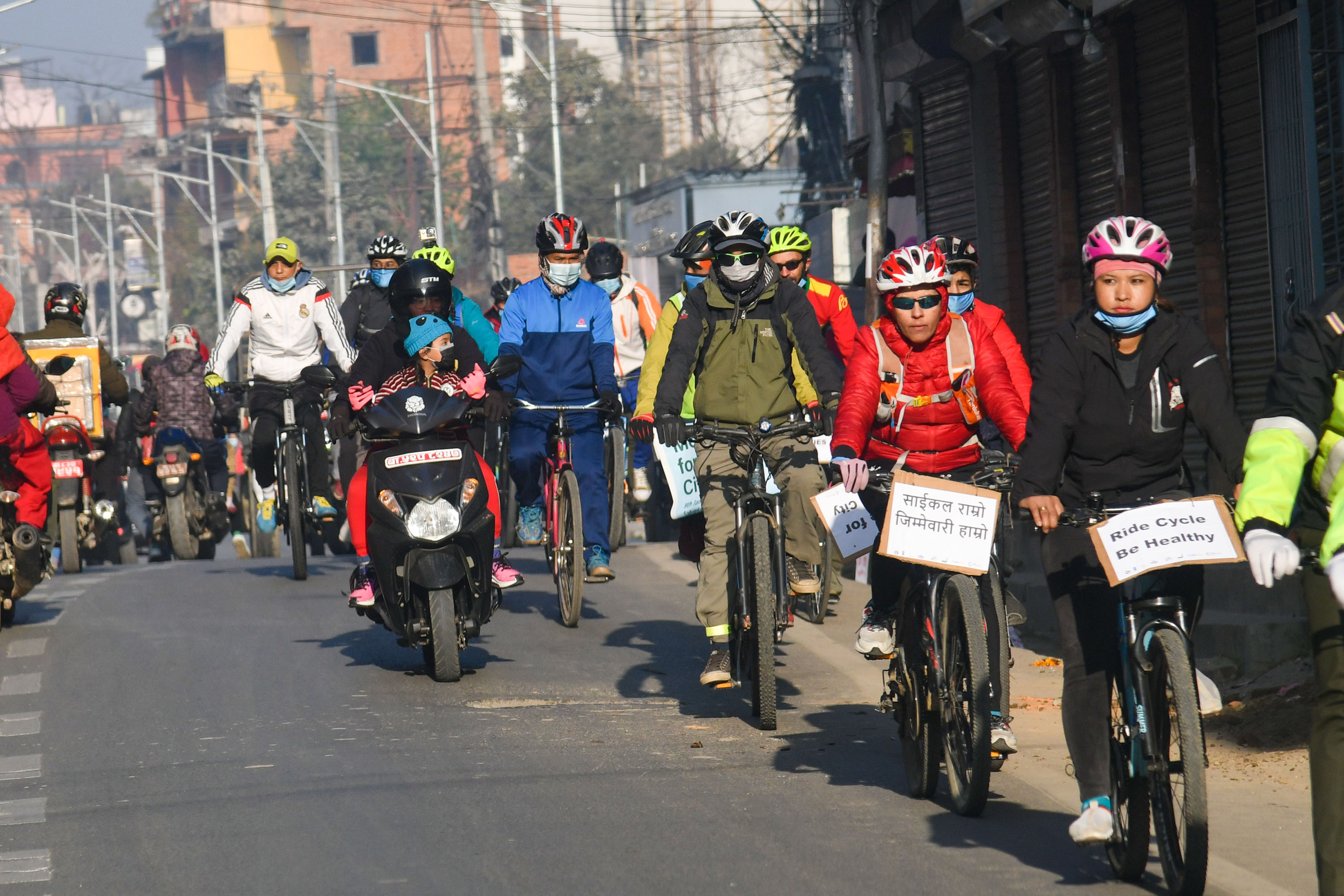 Deepak KC/TKP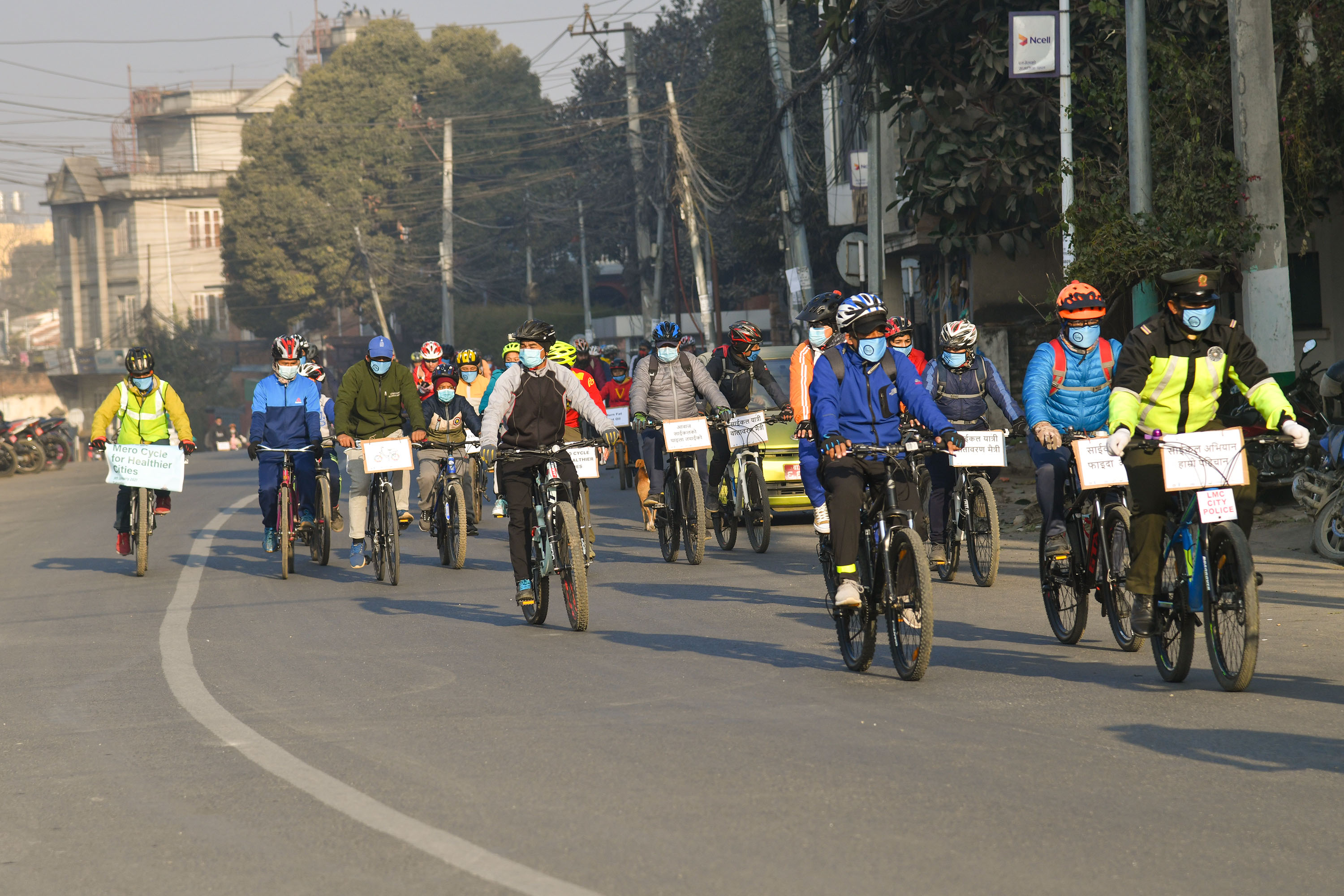 Deepak KC/TKP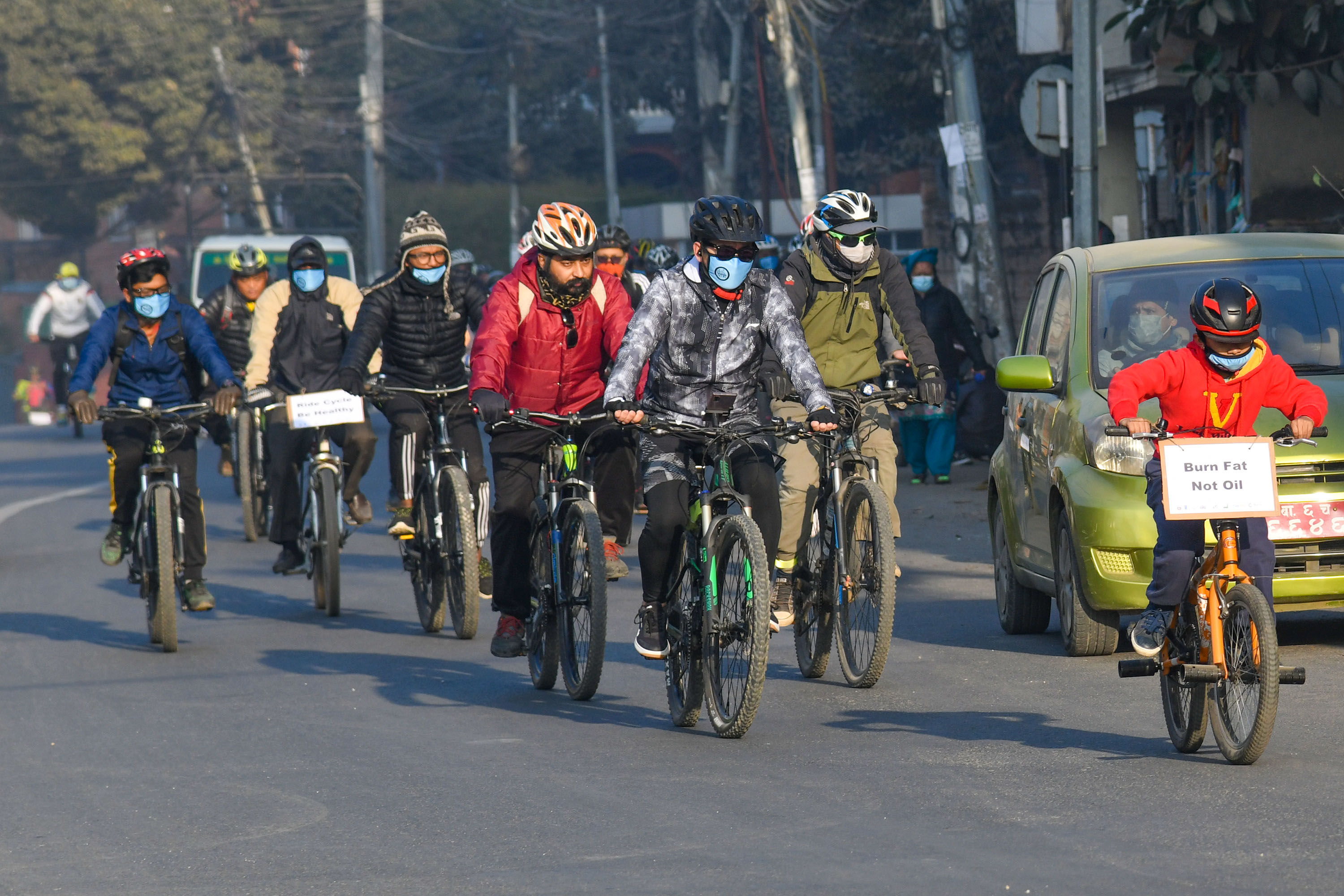 Deepak KC/TKP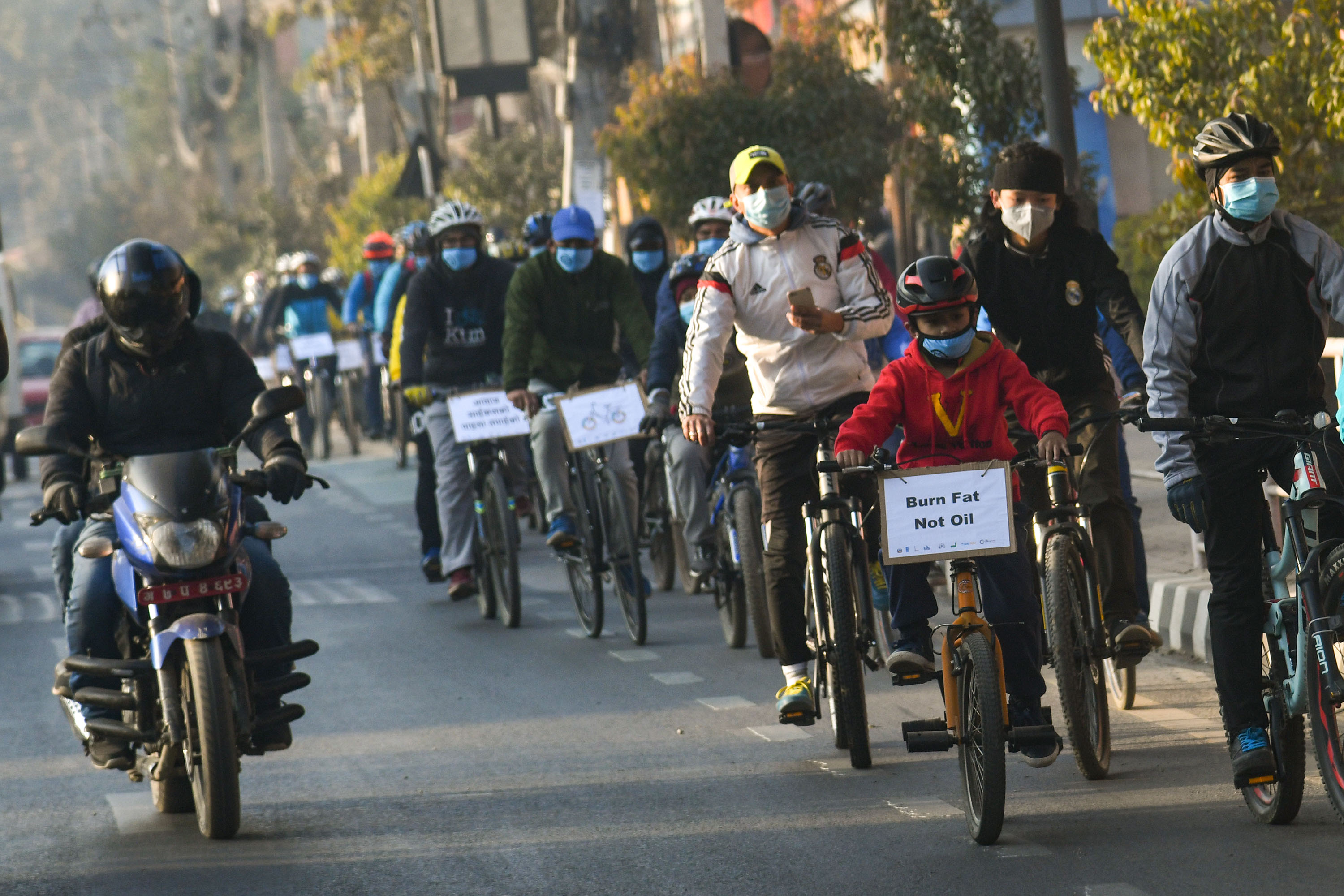 Deepak KC/TKP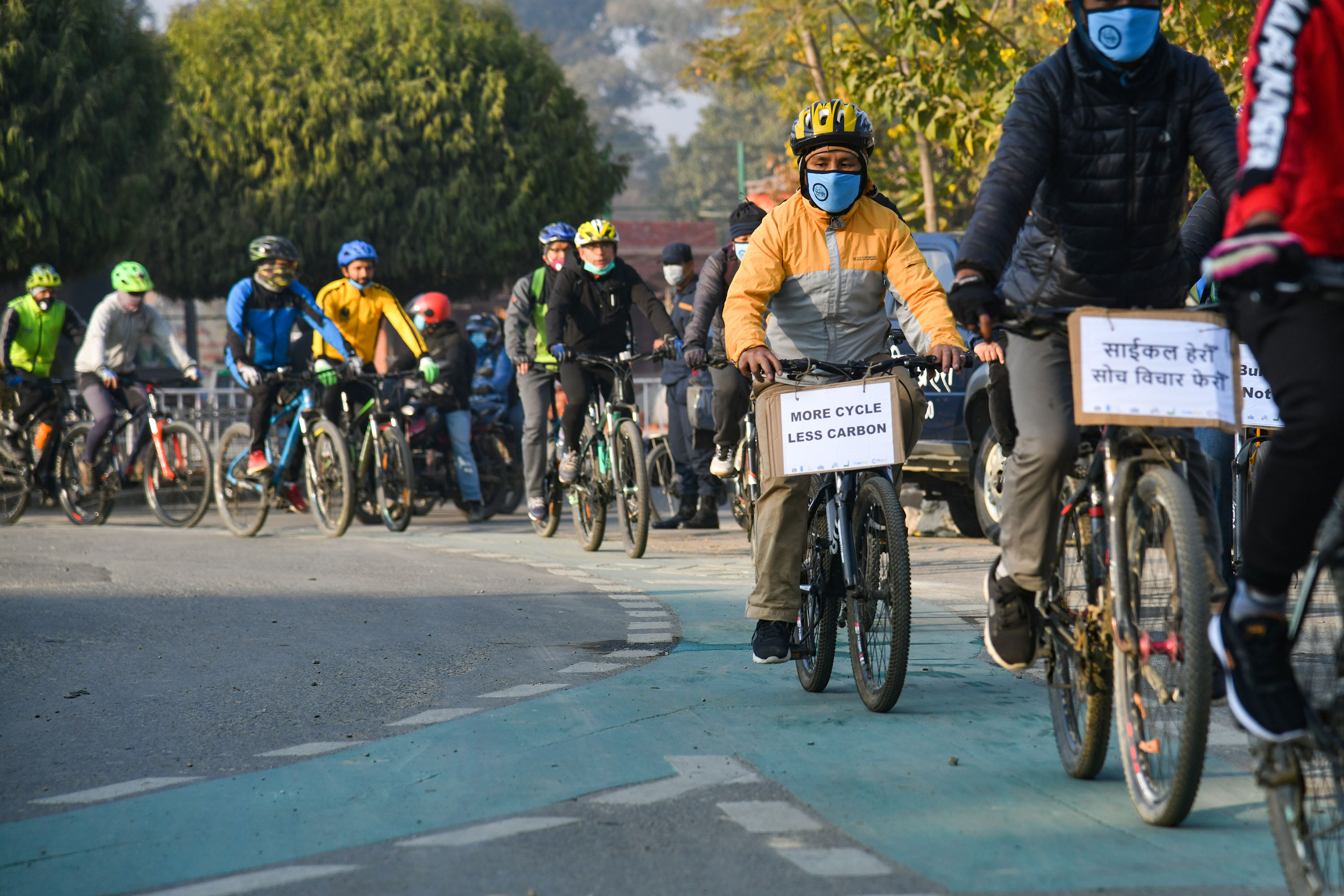 Deepak KC/TKP
---