Sugarcane farmers continue their protest in Kathmandu for the fifth day
The farmers, who had staged a demonstration with sugarcane on Wednesday, protested with ploughs demanding payment of their outstanding dues on Thursday.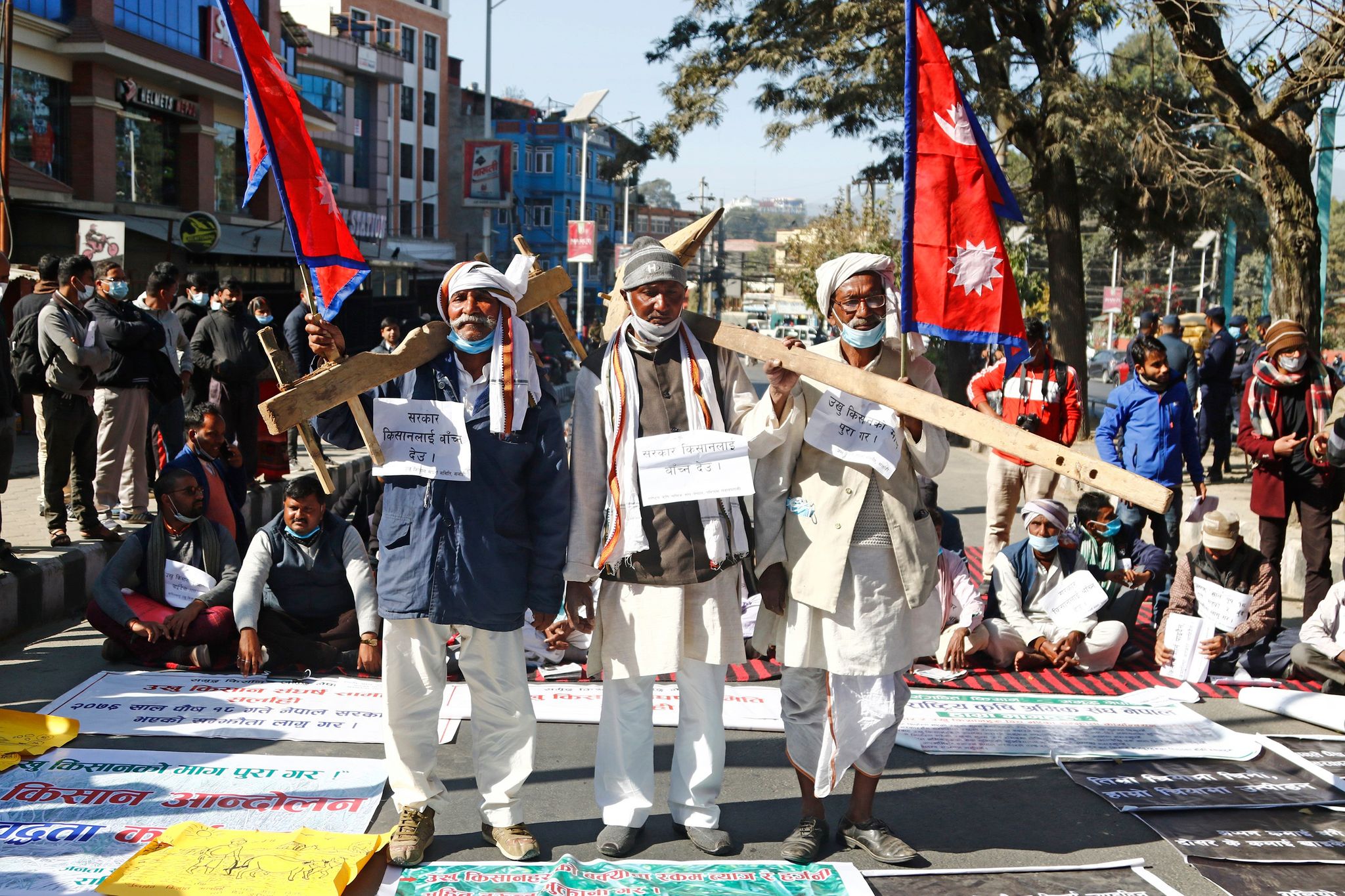 Keshav Thapa/TKP
Published at : December 17, 2020
Updated at : December 17, 2020 17:37
Sugarcane farmers who have come to Kathmandu from Sarlahi to claim the money owed to them by sugar mills continued their protest for the fifth day on Thursday.

The farmers, who had begun their protest on Sunday, protested with sugarcanes on Wednesday, and on Thursday demonstrated with ploughs at Maitighar Mandala. Theatre artists, too, performed a play in solidarity with farmers' demands.
While the government has been calling the farmers for talks, the farmers have been saying there is no point of talks and only want their outstanding dues from the sugar mills.
The farmers, who had organised similar protests in Kathmandu in December, last year, took to the streets on Sunday saying that the government and sugar mill operators failed to abide by the five-point agreement they had reached in January to clear the dues owed to them.
The protesting farmers have been demanding the implementation of the agreement reached in January, in which the government had assured that they would be paid within three weeks. But, only a few farmers were paid.
Home and industry ministers show lukewarm response to farmers, with one promising 'lawful action' against mill owners and the other saying infiltration by 'middlemen'.
Minister for Industry, Commerce and Supplies Lekh Raj Bhatta, at a press conference on Monday, said that mill owners had claimed that the protesters do not represent sugarcane farmers.
"There is the presence of middlemen in the sugarcane farmers' protest according to sugar mill owners," Bhatta said.
Post photojournalist Keshav Thapa took these pictures of the protest on Thursday.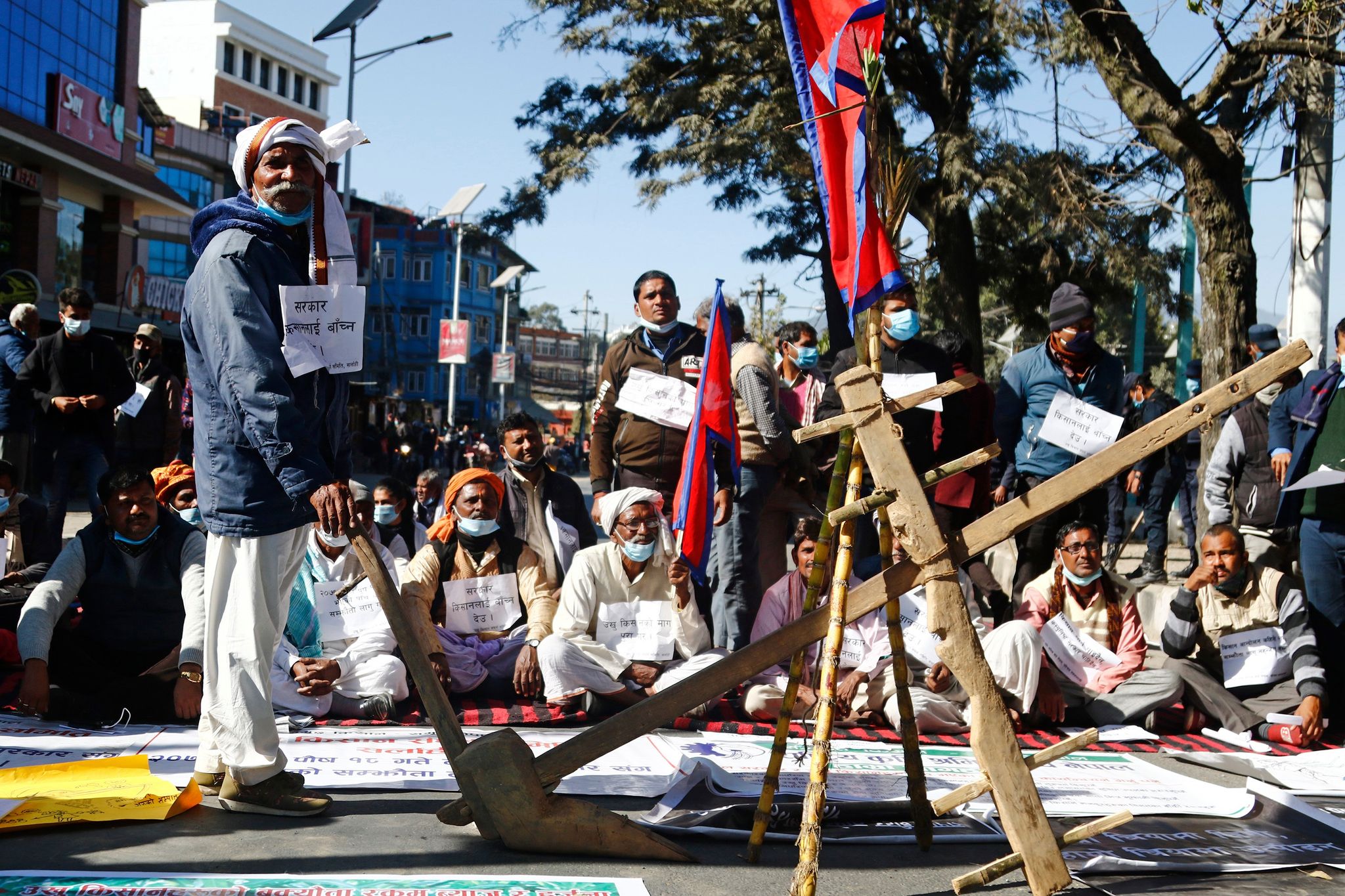 Keshav Thapa/TKP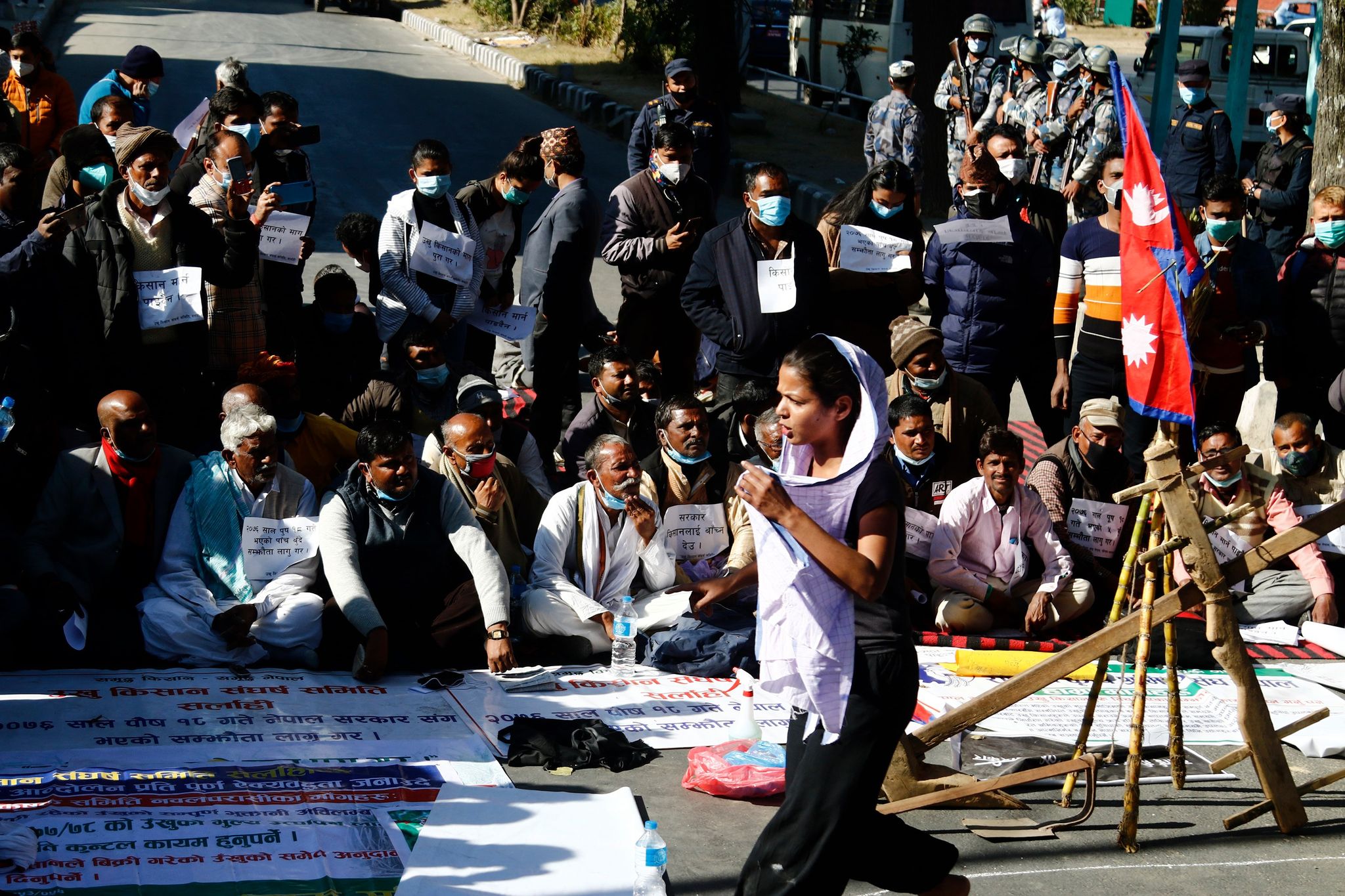 Keshav Thapa/TKP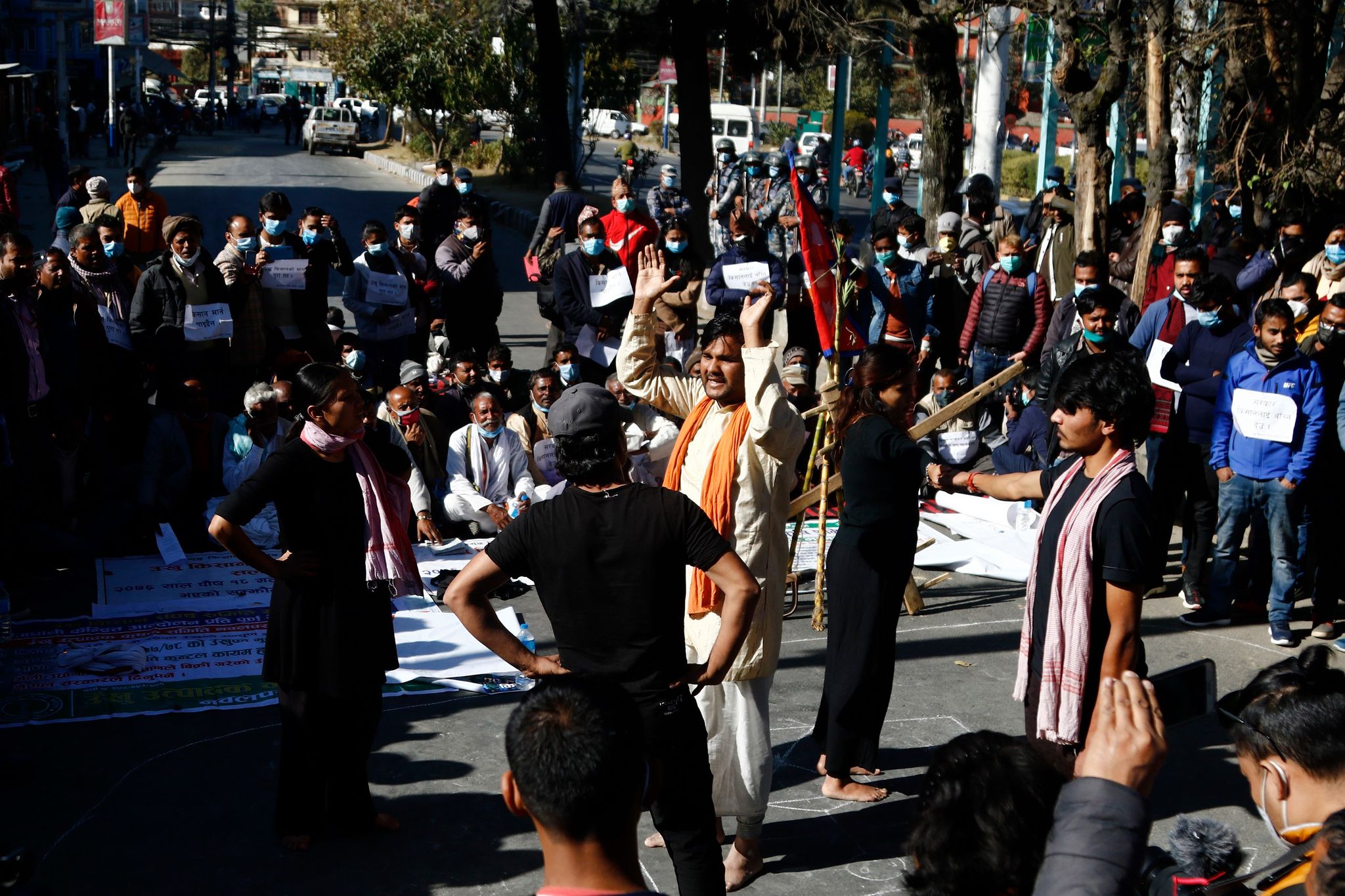 Keshav Thapa/TKP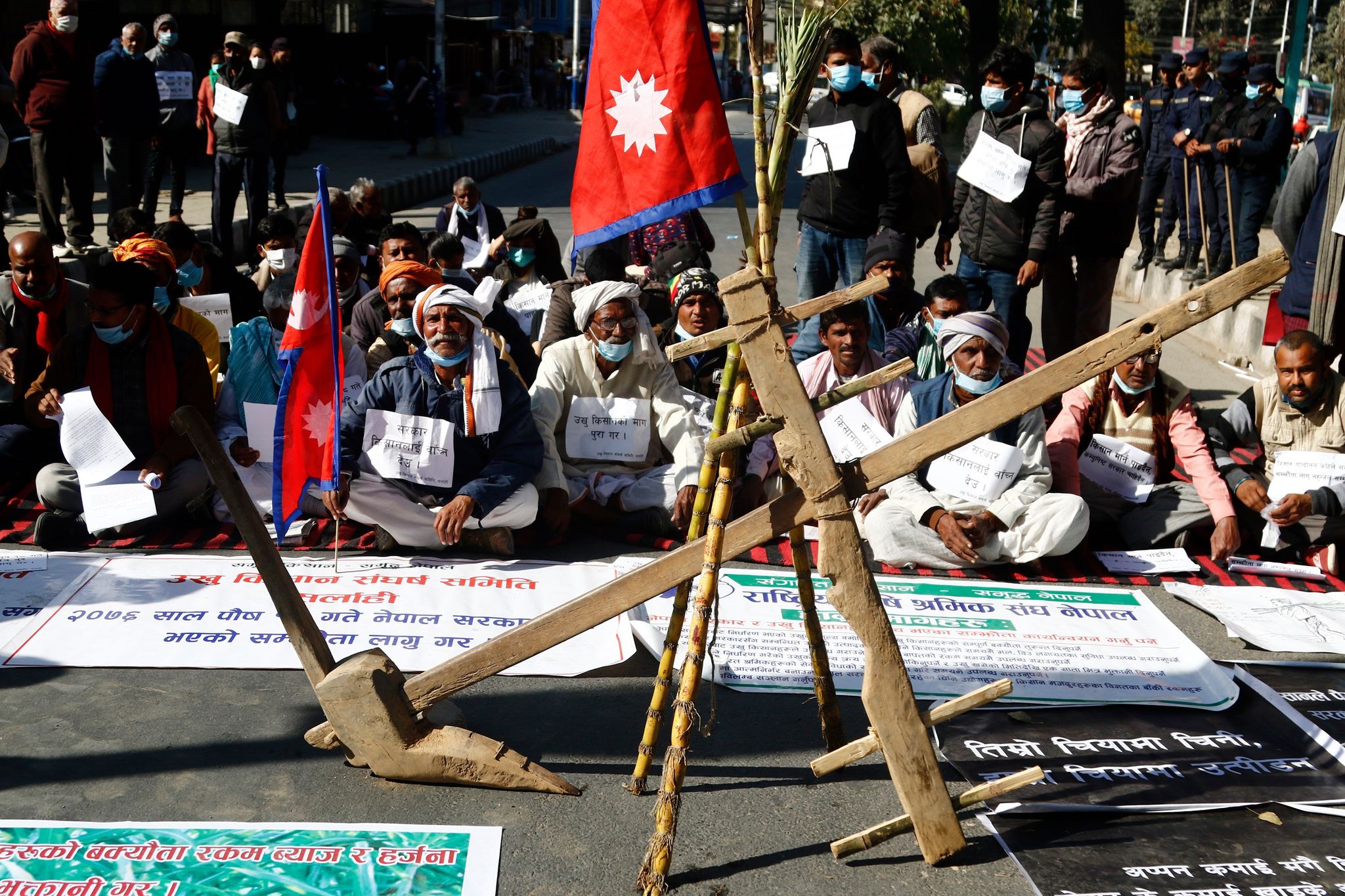 Keshav Thapa/TKP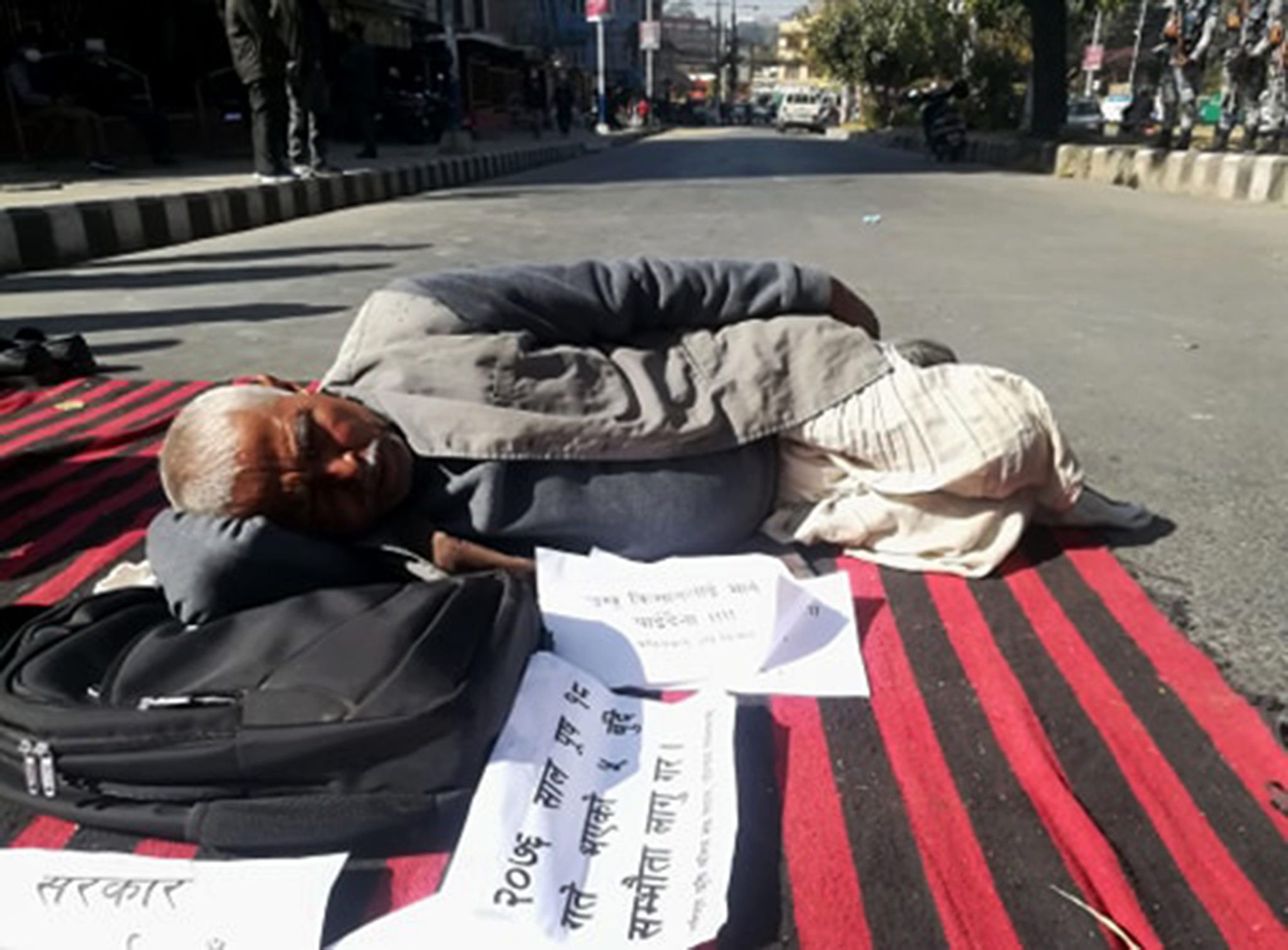 Keshav Thapa/TKP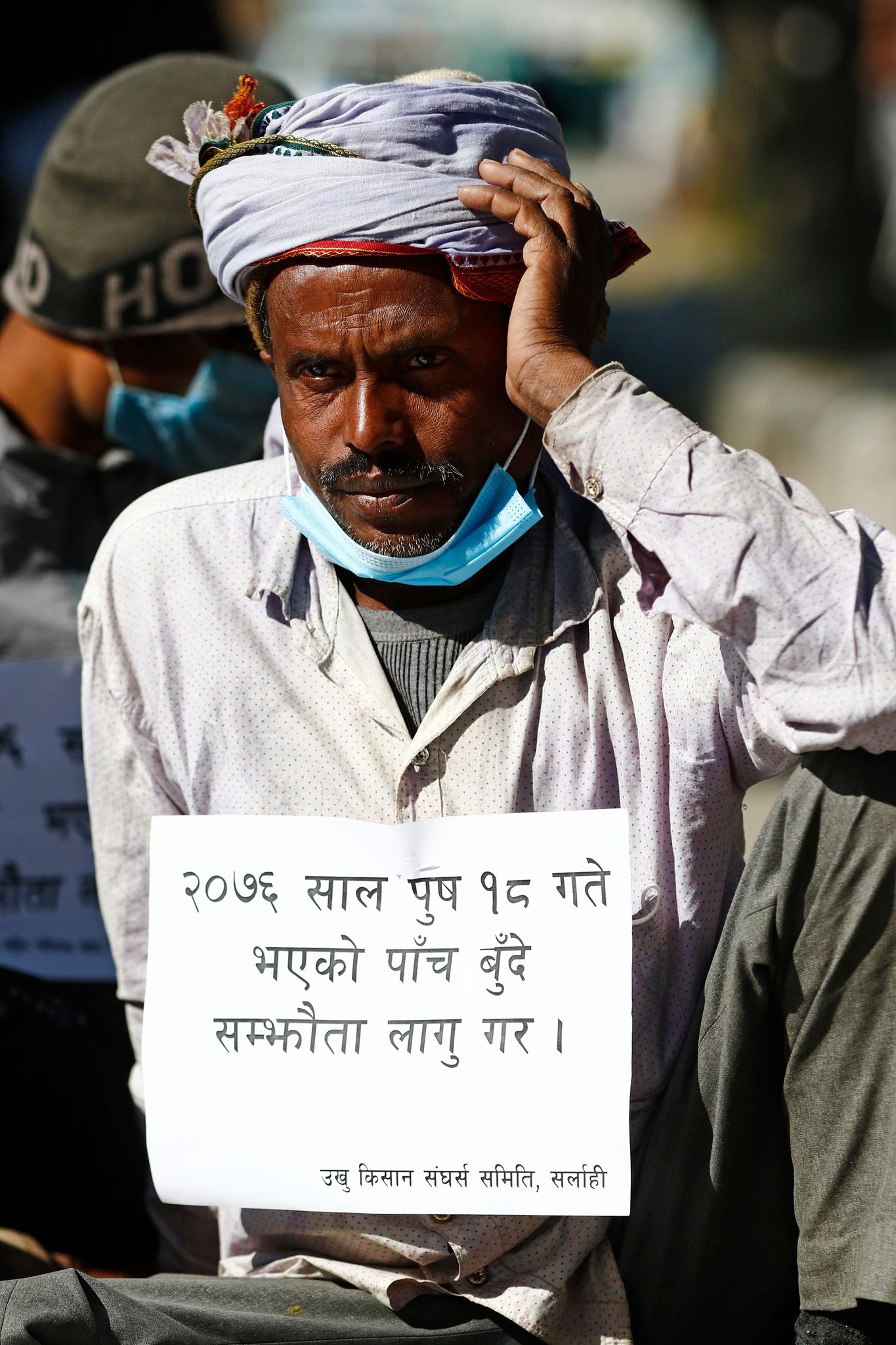 Keshav Thapa/TKP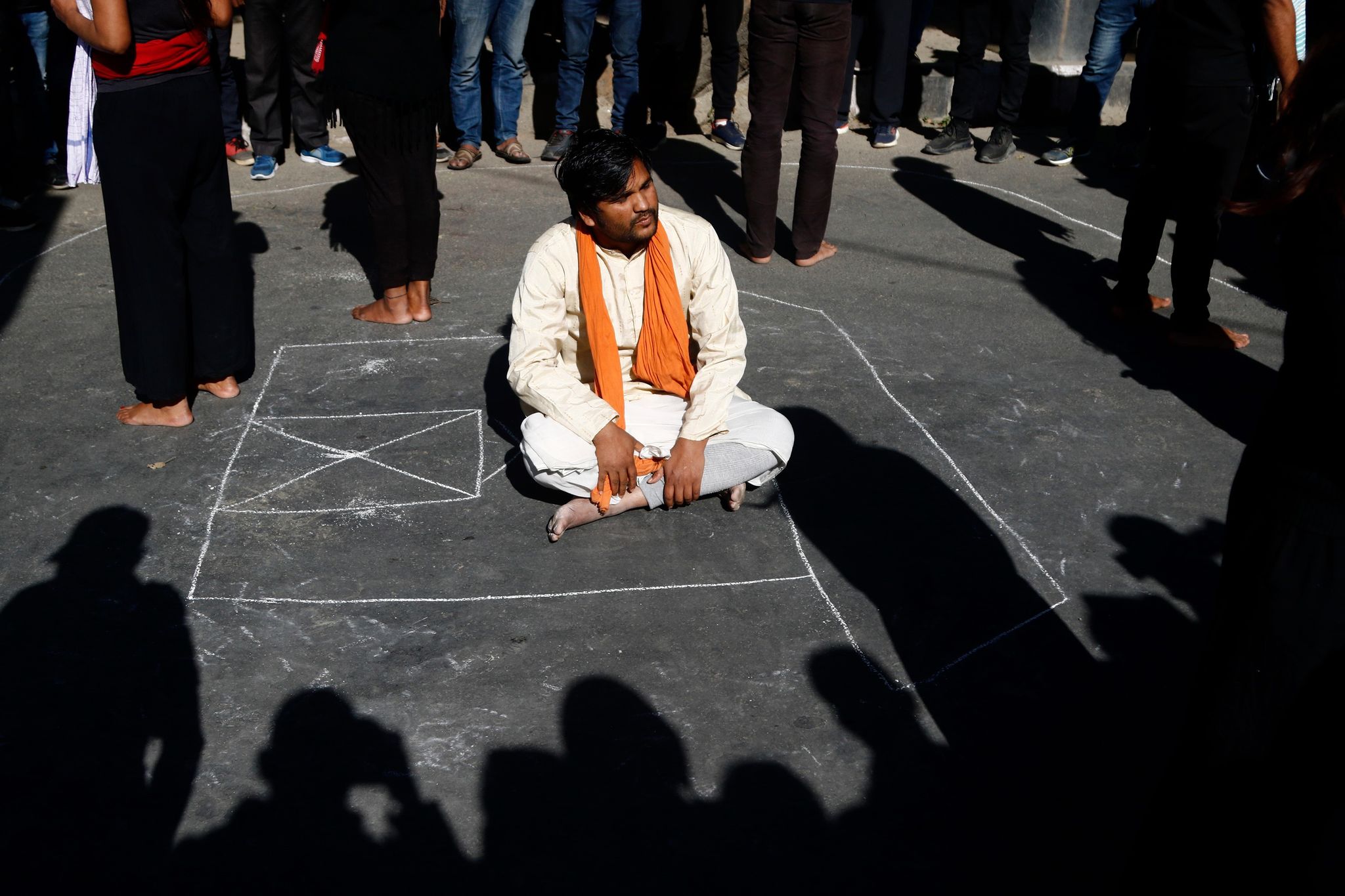 Keshav Thapa/TKP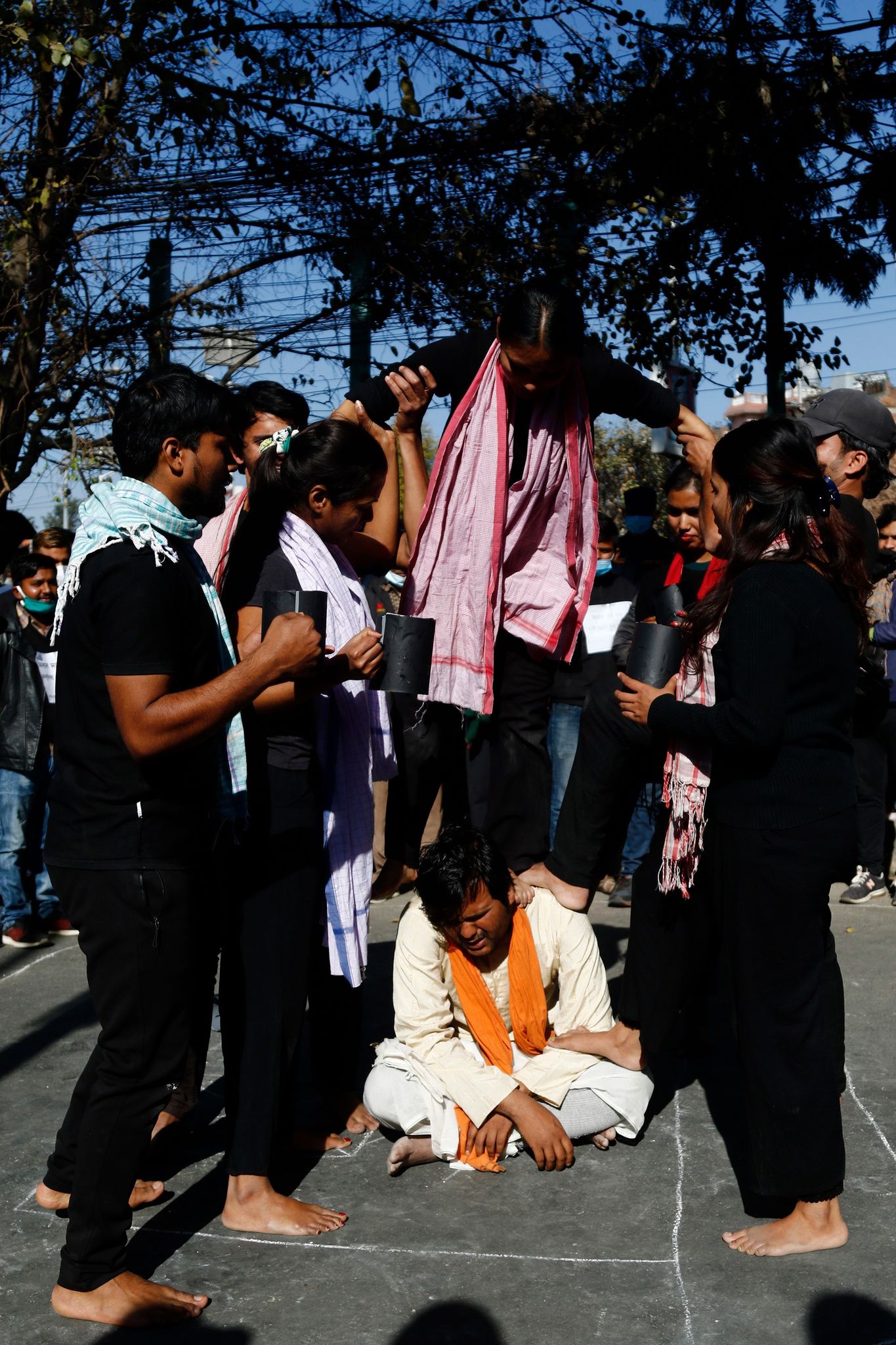 Keshav Thapa/TKP
---