The devotional artist from Bhaktapur
Chet Kumari Chitrakar, 67, prints images used for Laxmi Puja and Bhai Tika.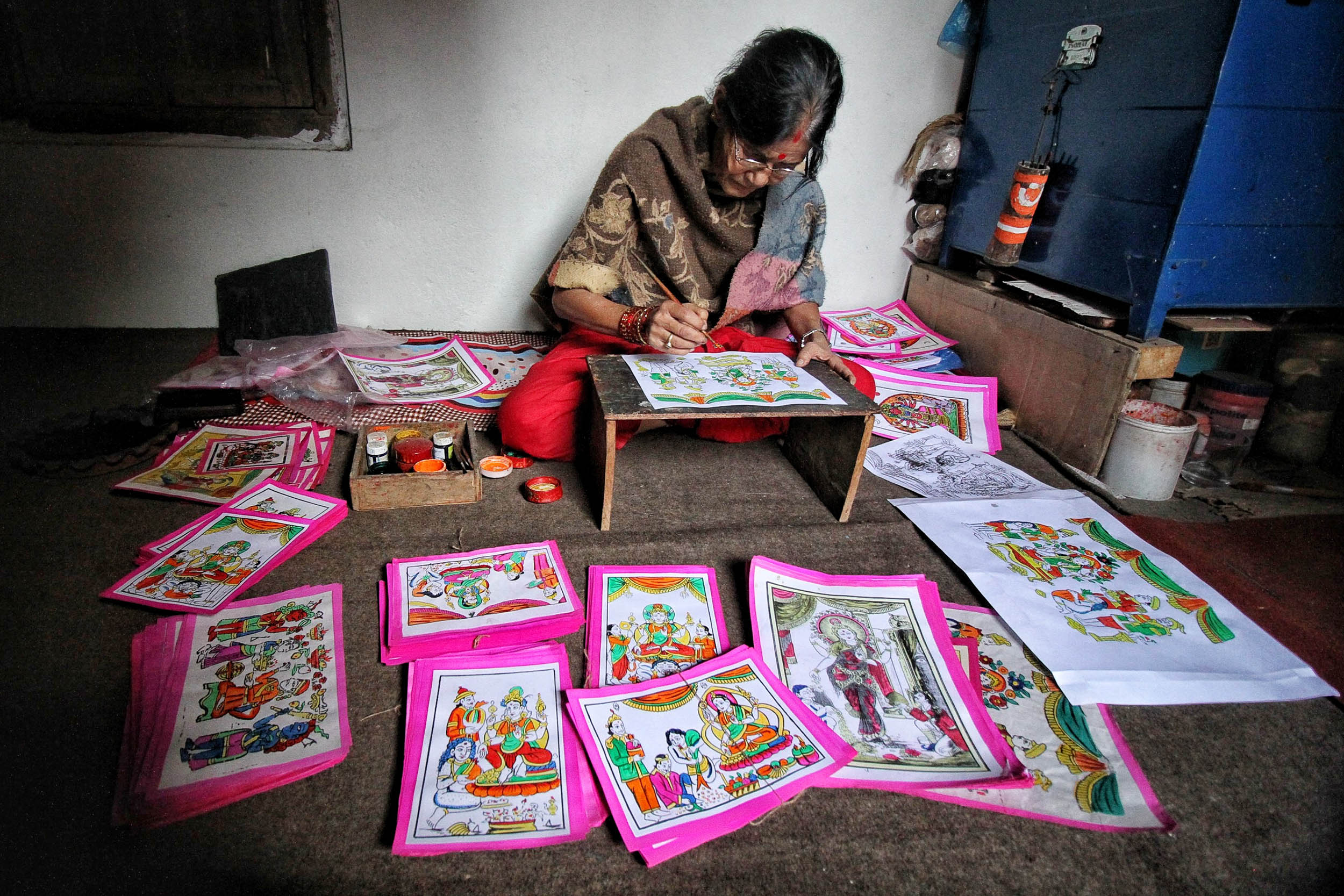 Beeju Maharjan/TKP
Published at : November 4, 2020
Updated at : November 4, 2020 19:36
Every year, during Tihar, Chet Kumari Chitrakar prints images of gods and goddesses at Ya Chhen, Bhaktapur. The images she prints are used for Laxmi Puja and Bhai Tika by the locals of Bhaktapur and Lalitpur.

The 67-year-old said that she learned the skill from her mother-in-law and has been in the business for more than four decades.
Besides printing images during Tihar, she also prints images of gods and goddesses during Nag Panchami, Gai Jatra, Dashain and other religious festivals.
The process of printing the images is simple. Chitrakar first imprints the outline of the images onto paper with the help of a block. Then, she colours them with her own hands.
However, her once popular hand-made pictures' demand has decreased over the years, she says.
"The hand-made pictures are easily damaged once they are wet," she said. "That is why people are more attracted to more durable alternatives imported from India that are available in the market."
However, those familiar with her work still come to her home to buy the pictures, she says.
But this year, Chitrakar is planning to produce less. While she used to prepare around 5,000 images every year, she plans to produce only 1,000 this time around.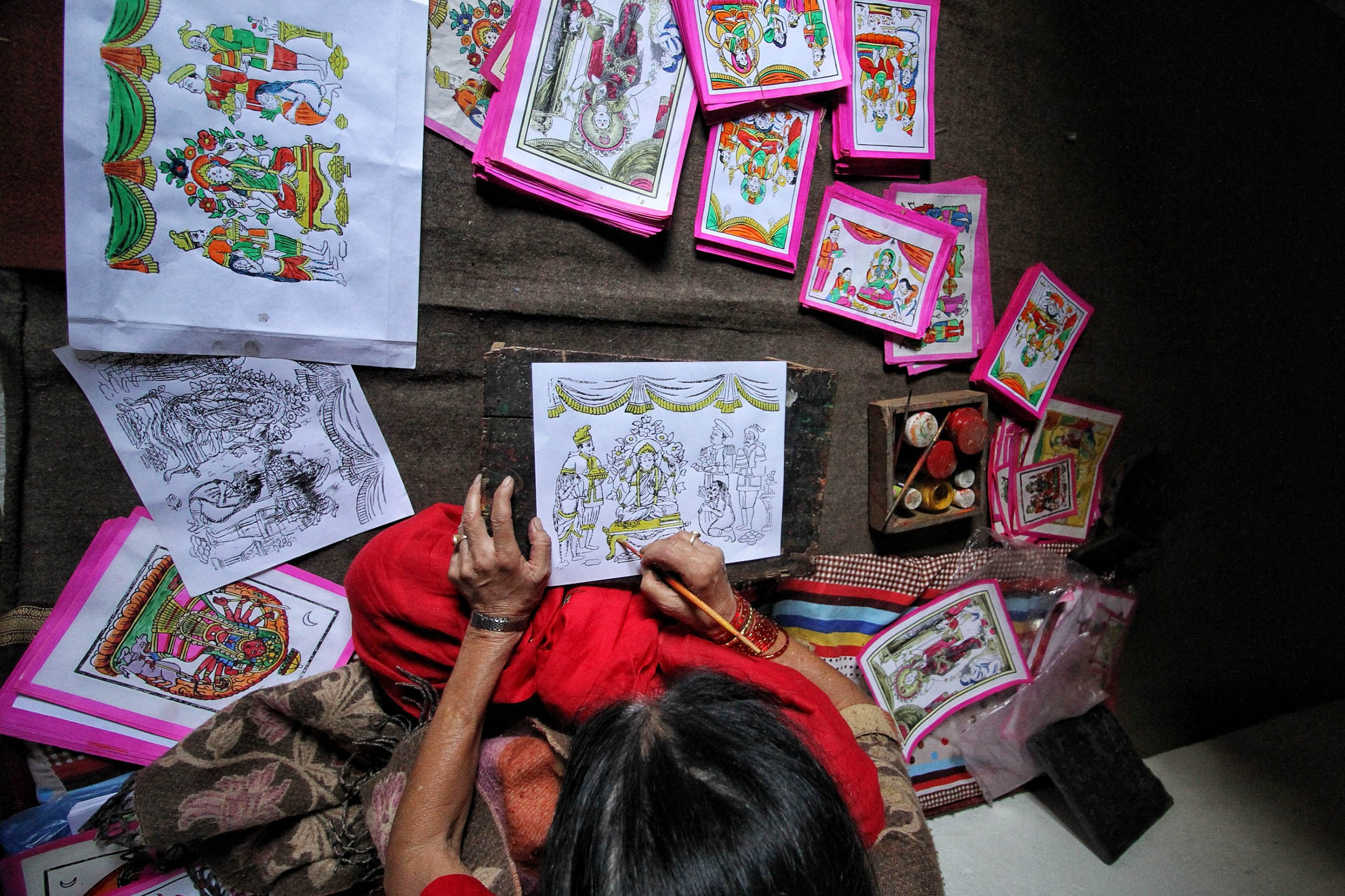 Beeju Maharjan/TKP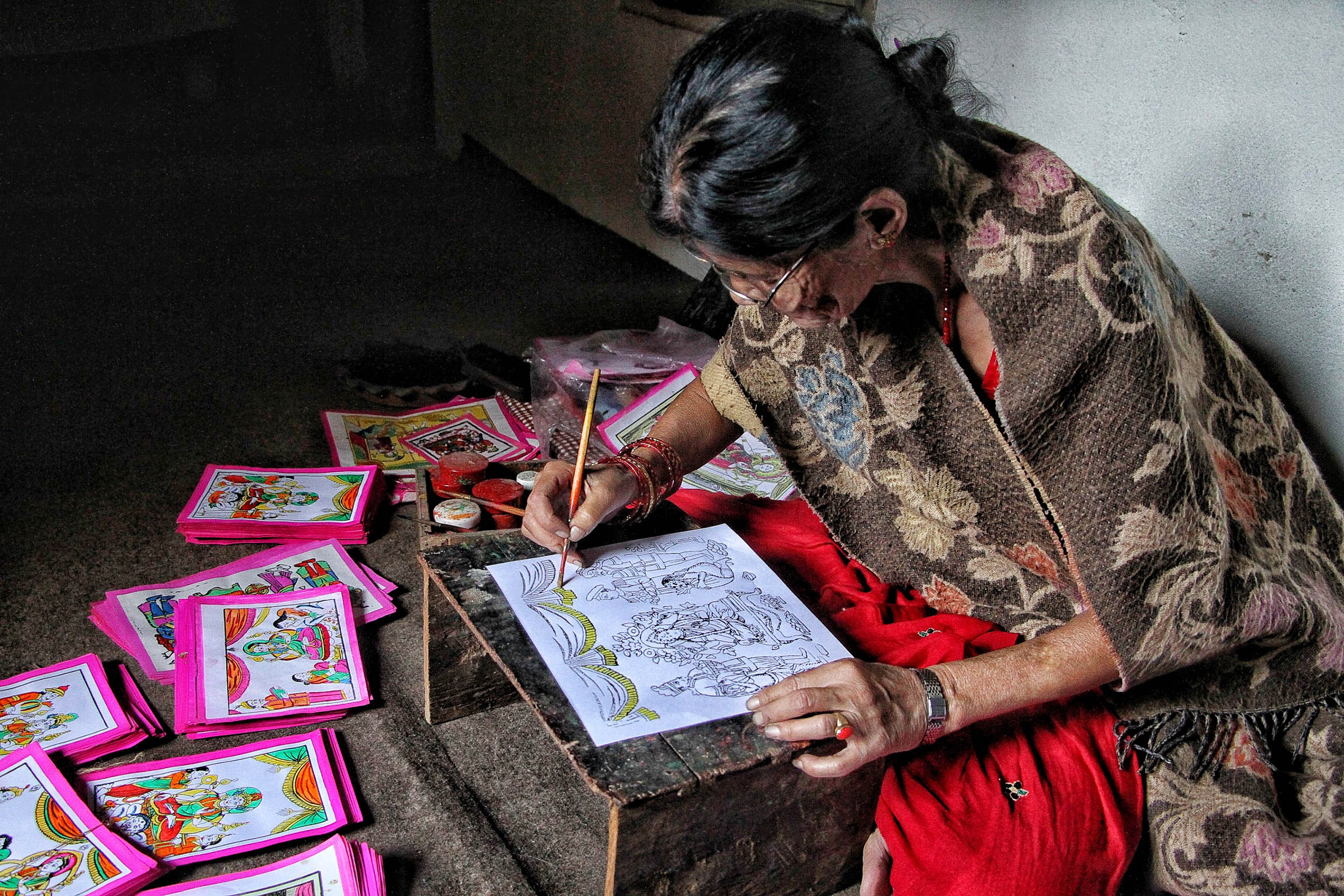 Beeju Maharjan/TKP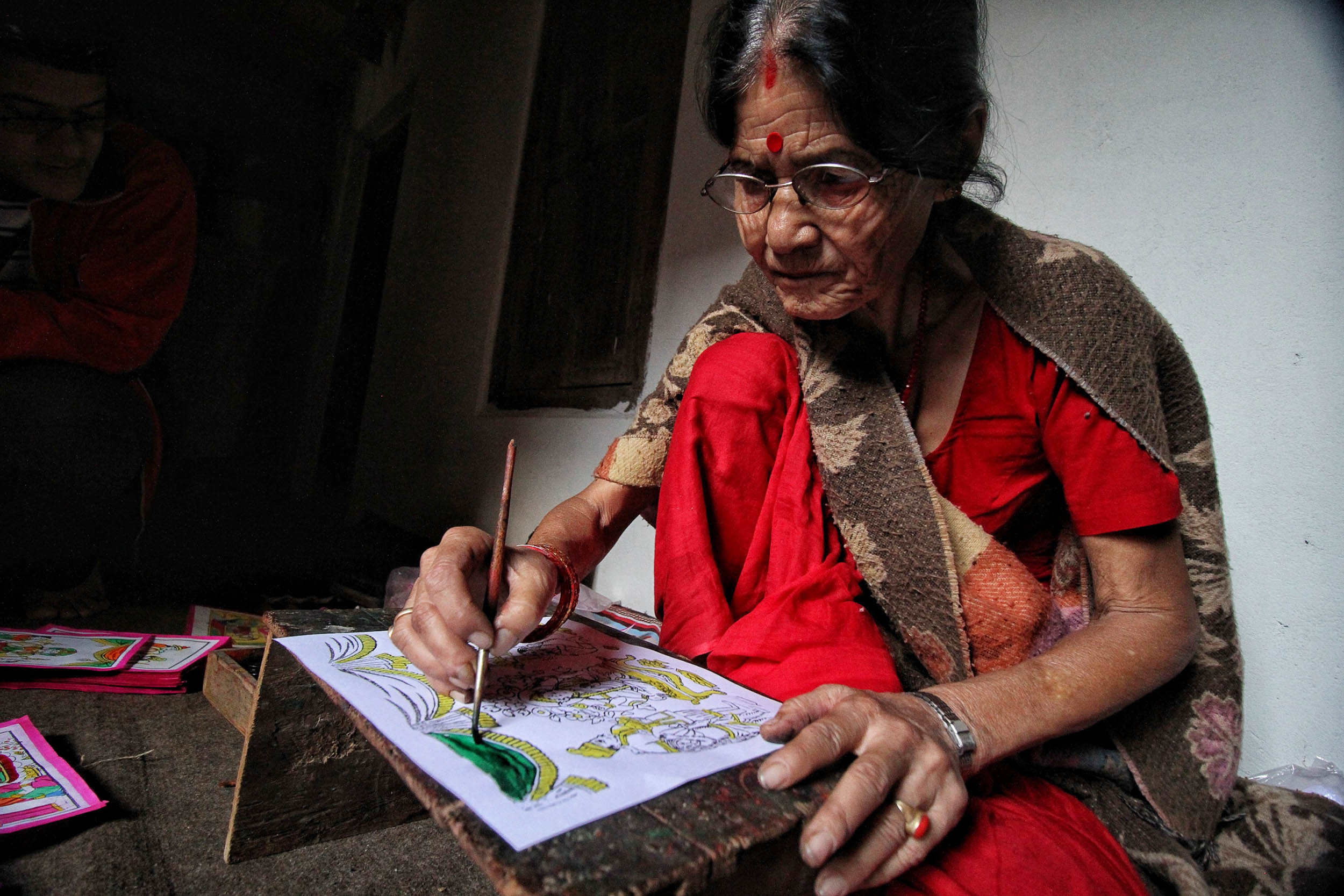 Beeju Maharjan/TKP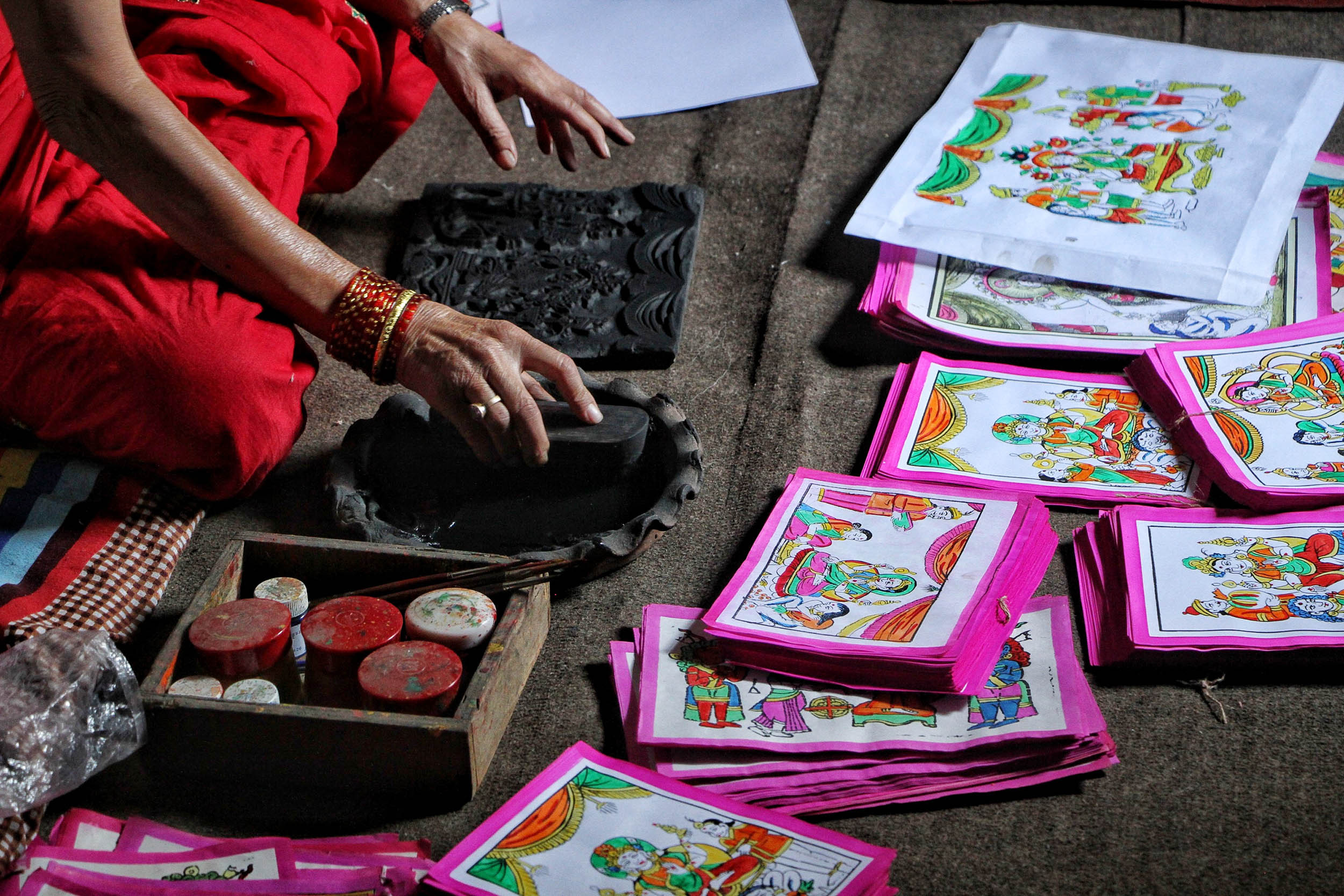 Beeju Maharjan/TKP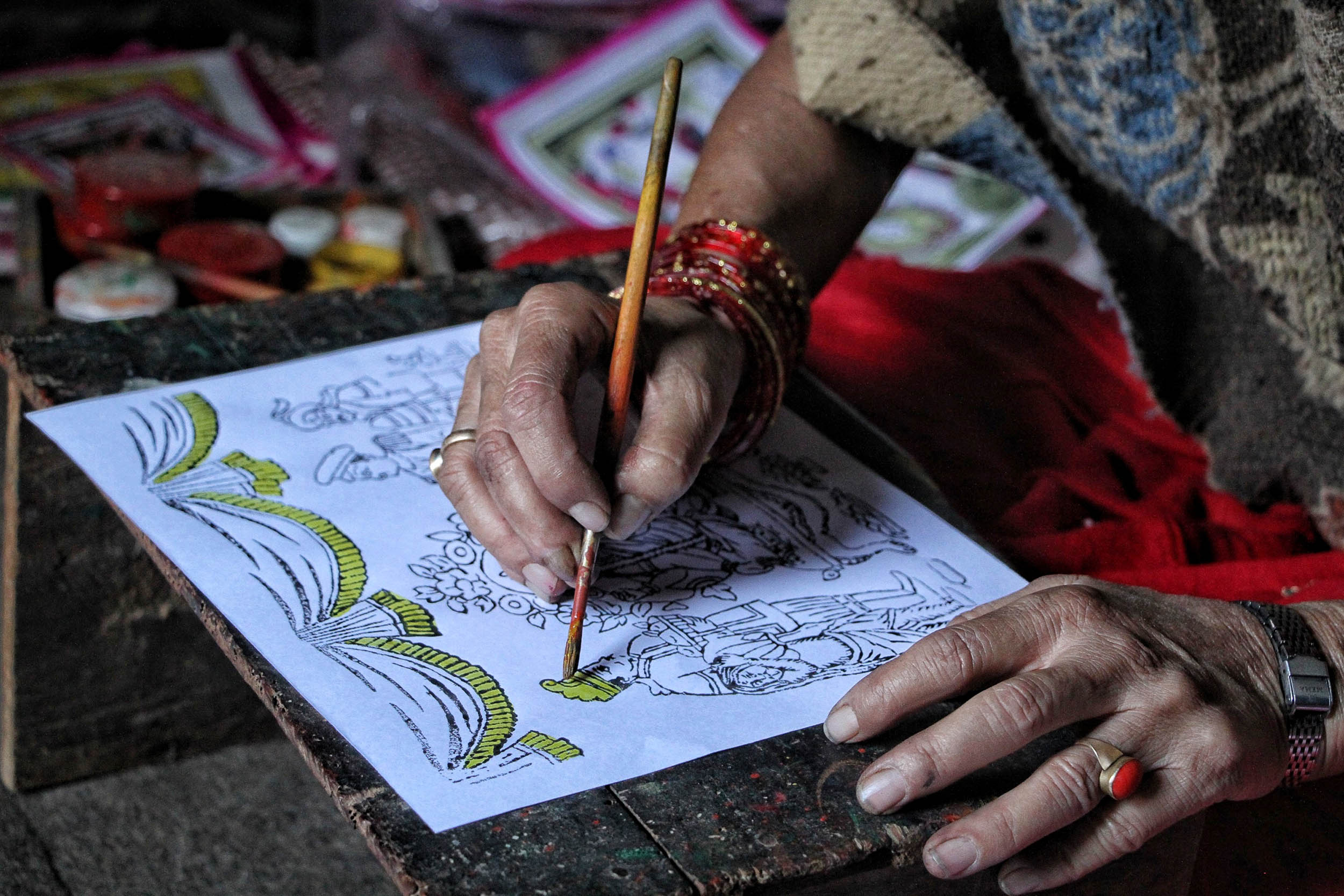 Beeju Maharjan/TKP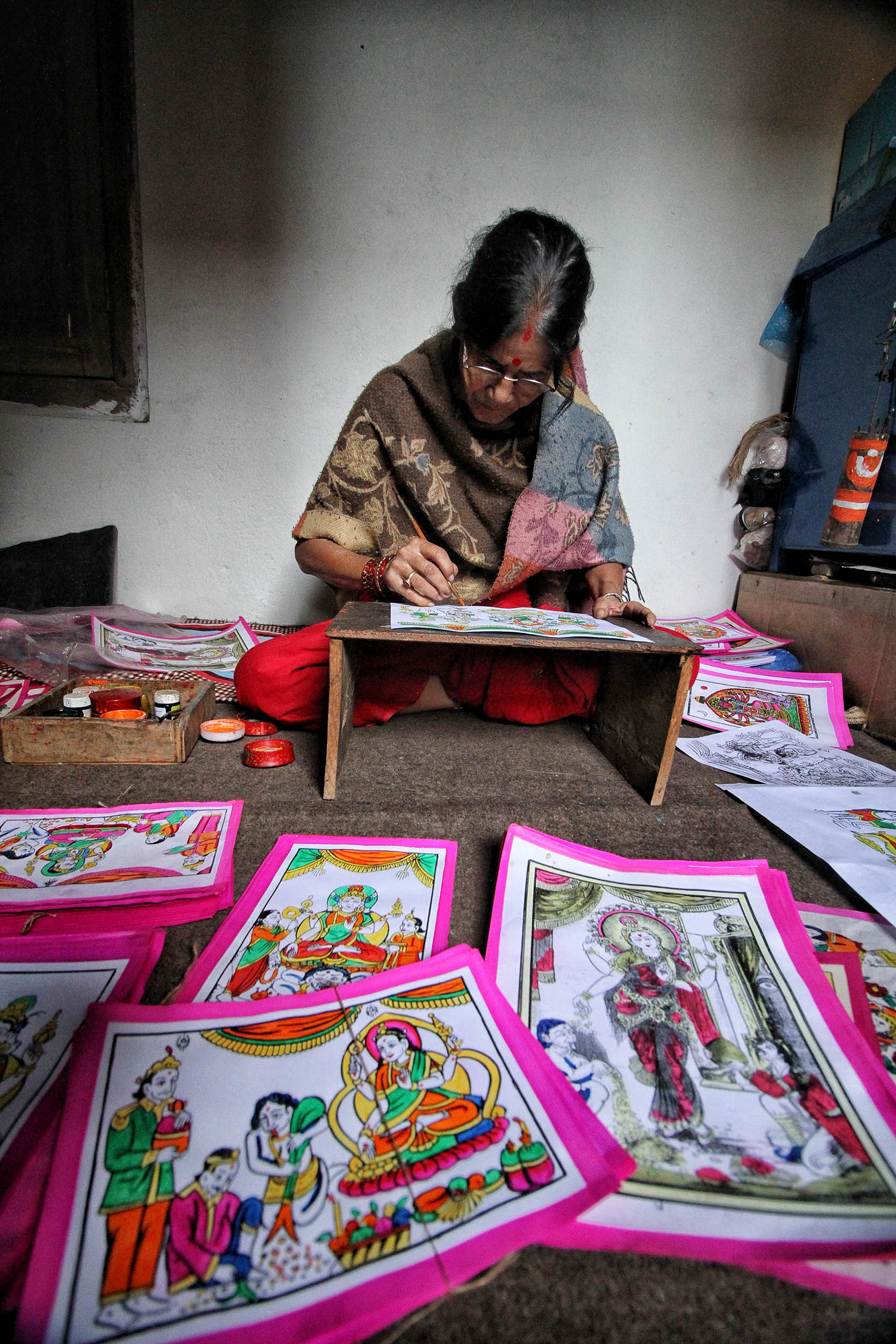 Beeju Maharjan/TKP
---