Shops half-opened
As the blanket lockdown has entered its 78th day, shopkeepers are now finding ways to do some business.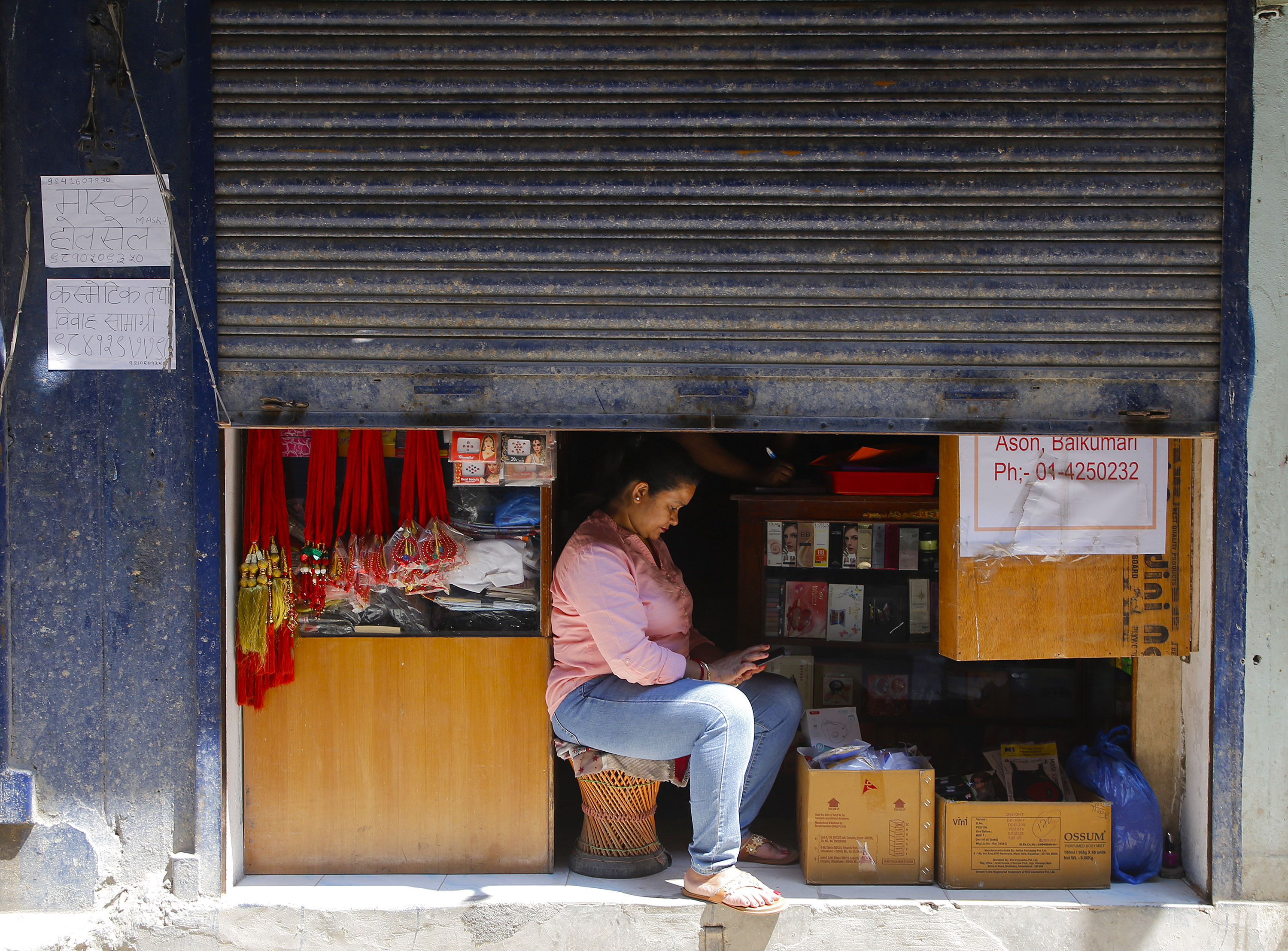 Kabin Adhikari/TKP
Published at : June 10, 2020
Updated at : June 10, 2020 12:20
Businesses in various places in the Kathmandu Valley are trying to reopen, as the government-imposed lockdown to contain the spread of Covid-19 entered its 78th day on Wednesday.
With the government failing to take a decision on easing the lockdown, traders have started to defy the restrictions, only to face police who have been asking them to keep their shops shut.
Some shop owners are now trying a different way to do some business. They are keeping their shops half open–they will do business if they have customers or they will pull them down when there are police to avoid any scuffle.
Post photographers Keshav Thapa and Kabin Adhikari went around the city and captured such half-open businesses.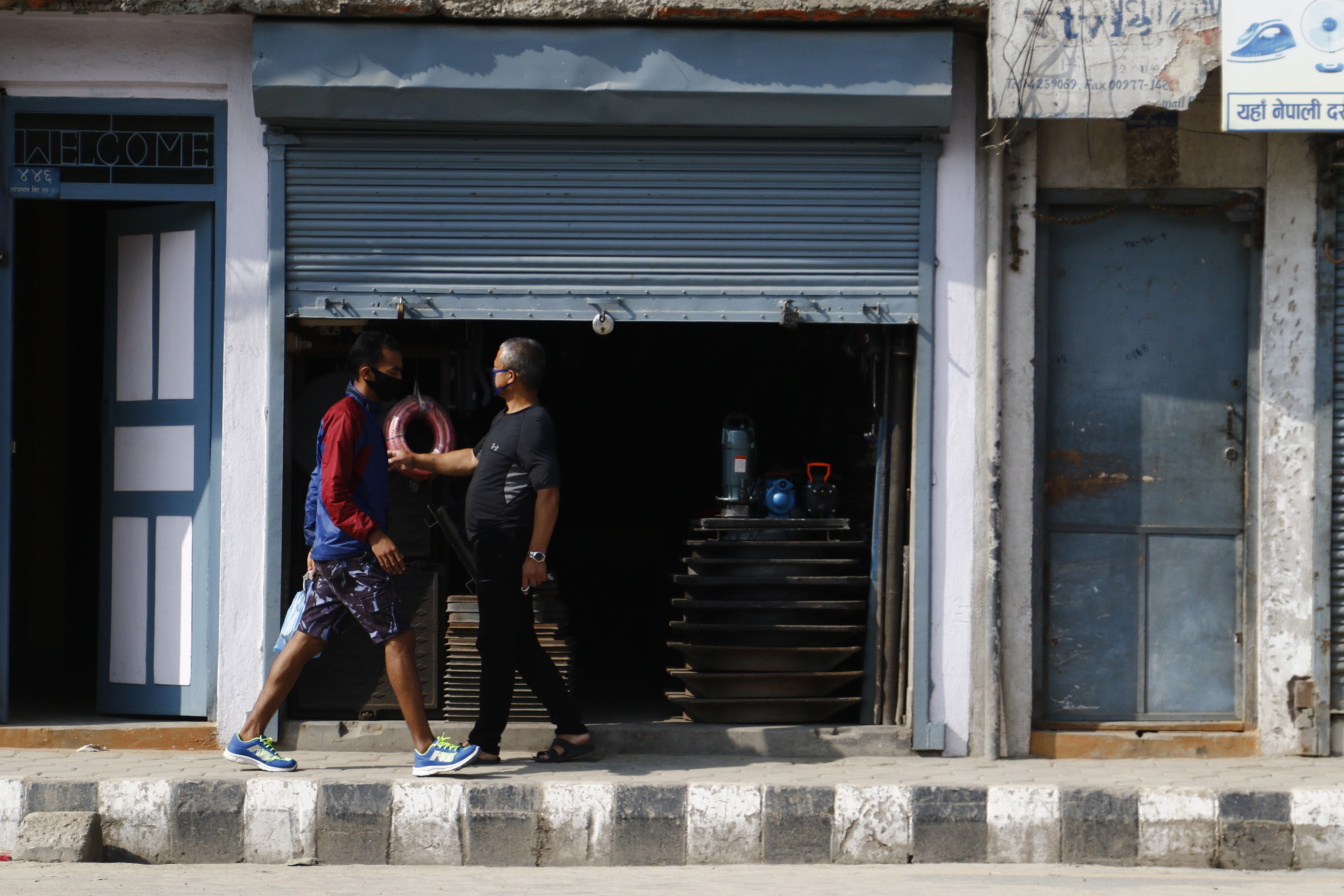 Keshav Thapa/TKP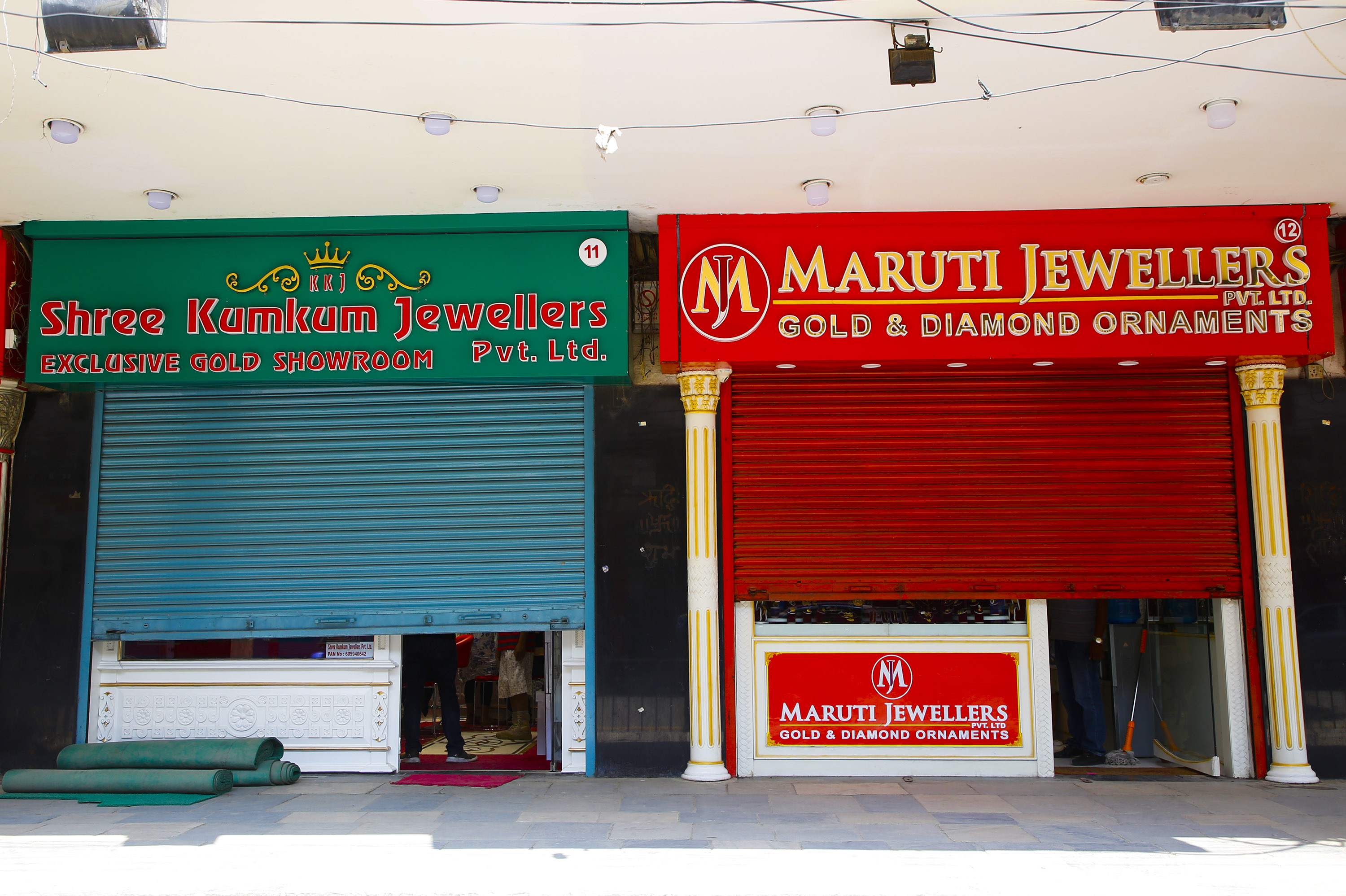 Kabin Adhikari/TKP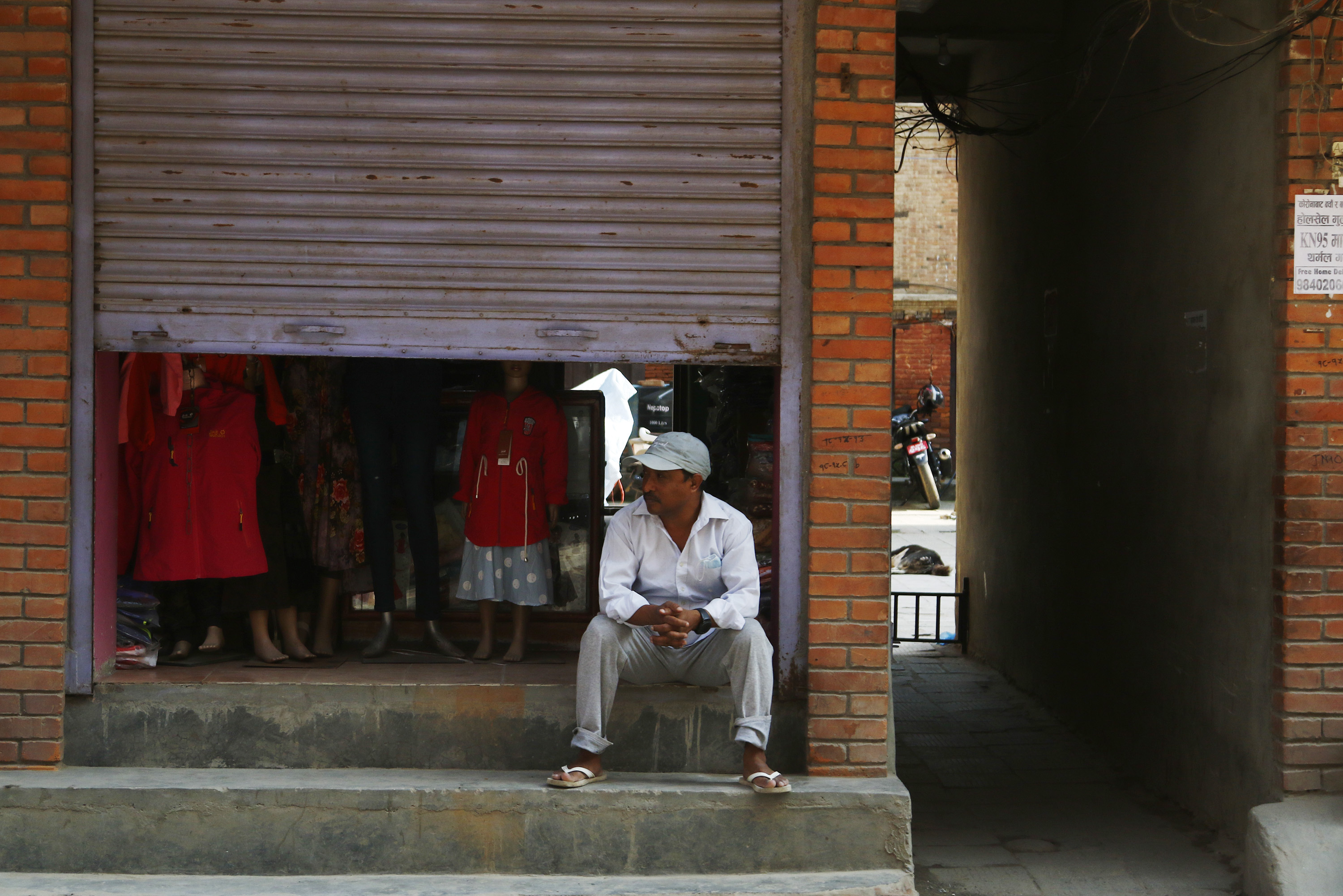 Keshav Thapa/TKP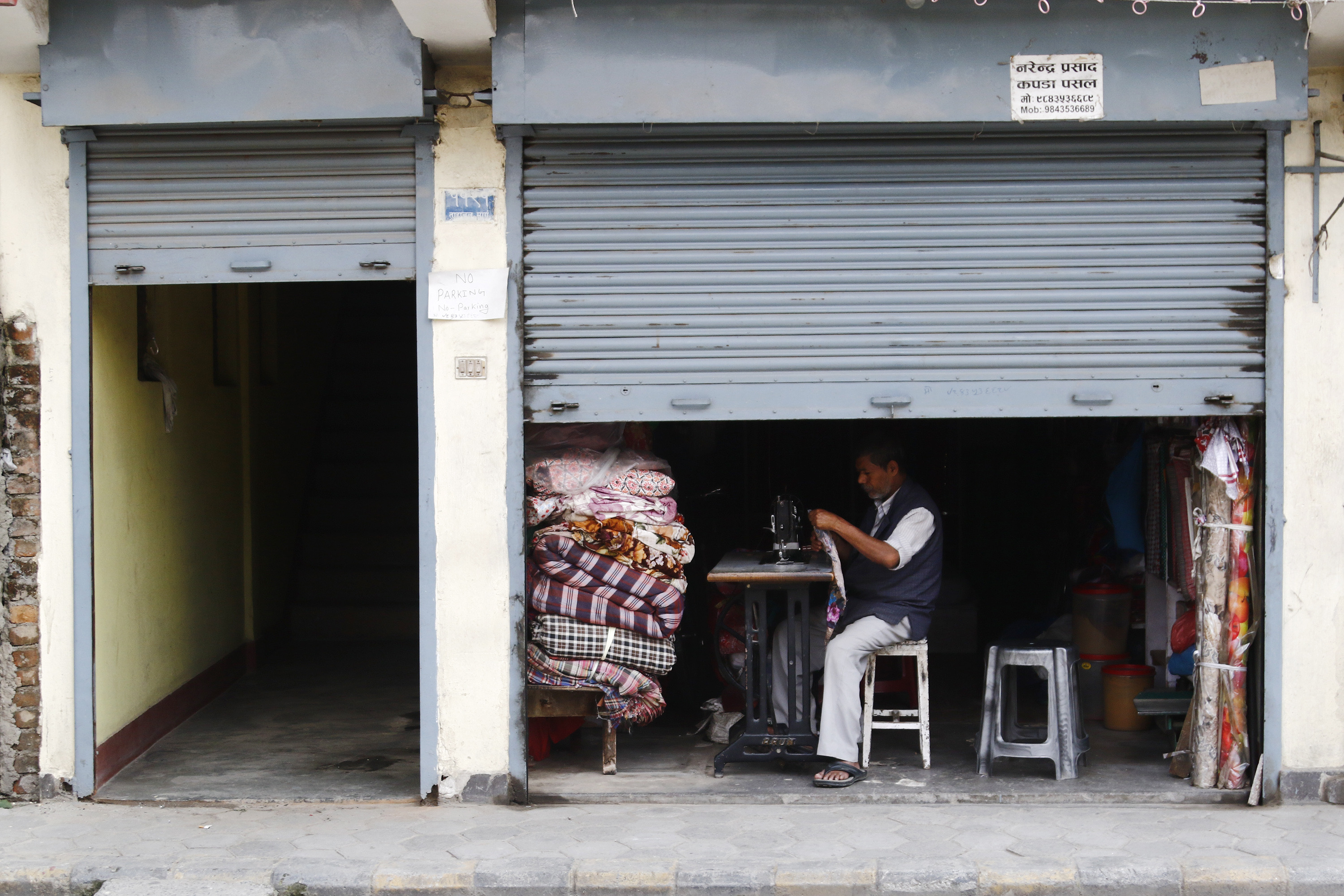 Keshav Thapa/TKP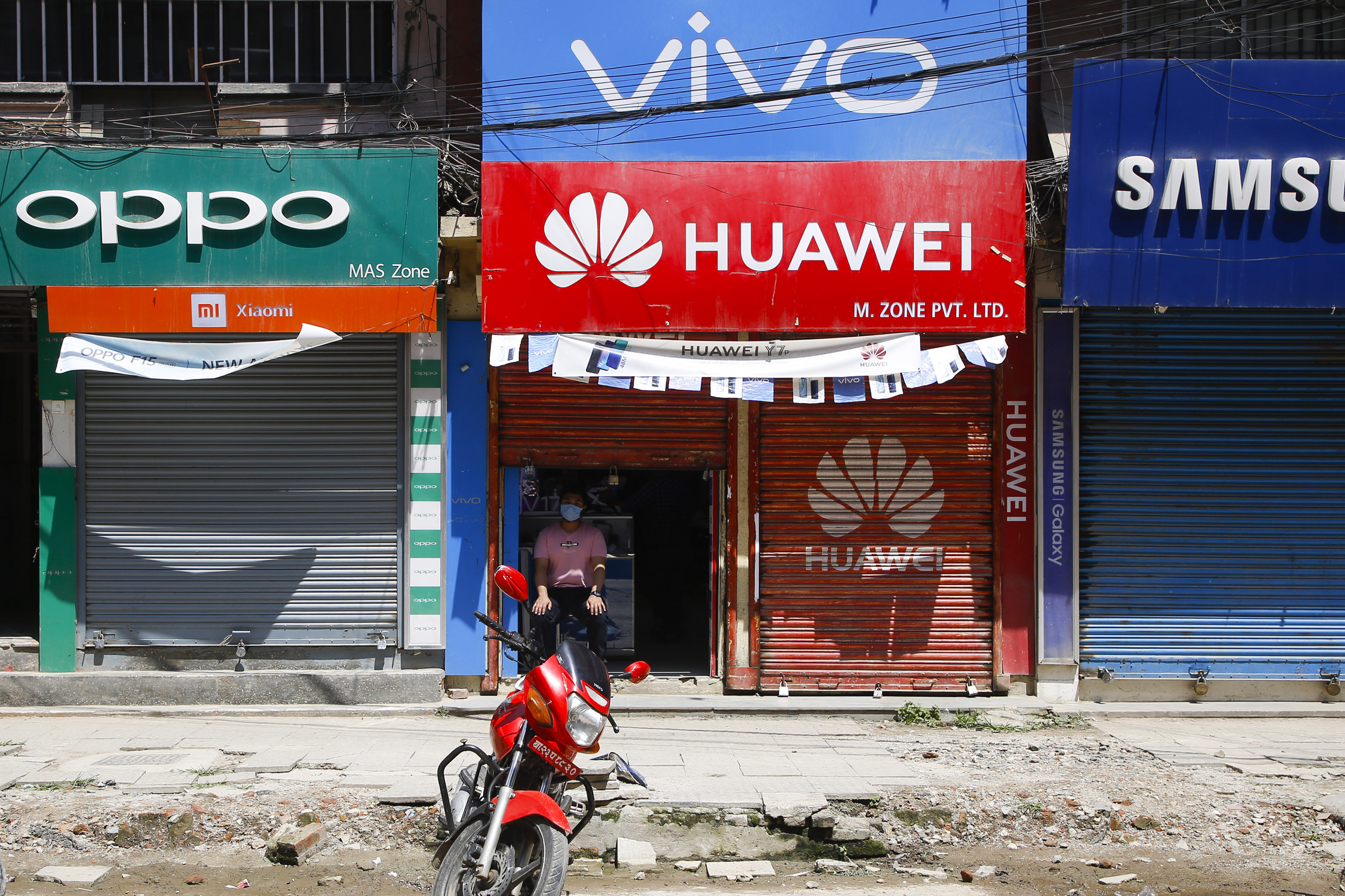 Kabin Adhikari/TKP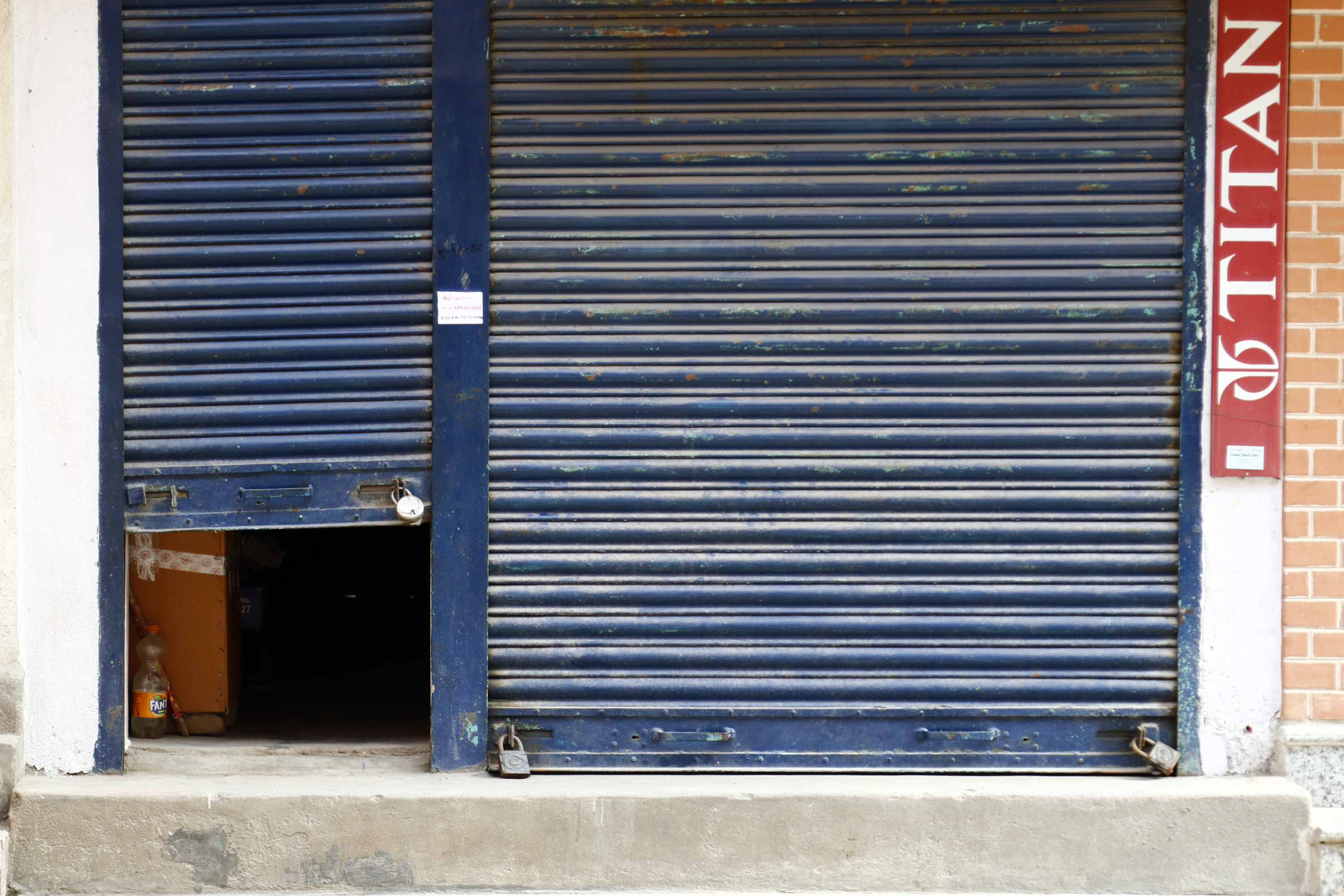 Keshav Thapa/TKP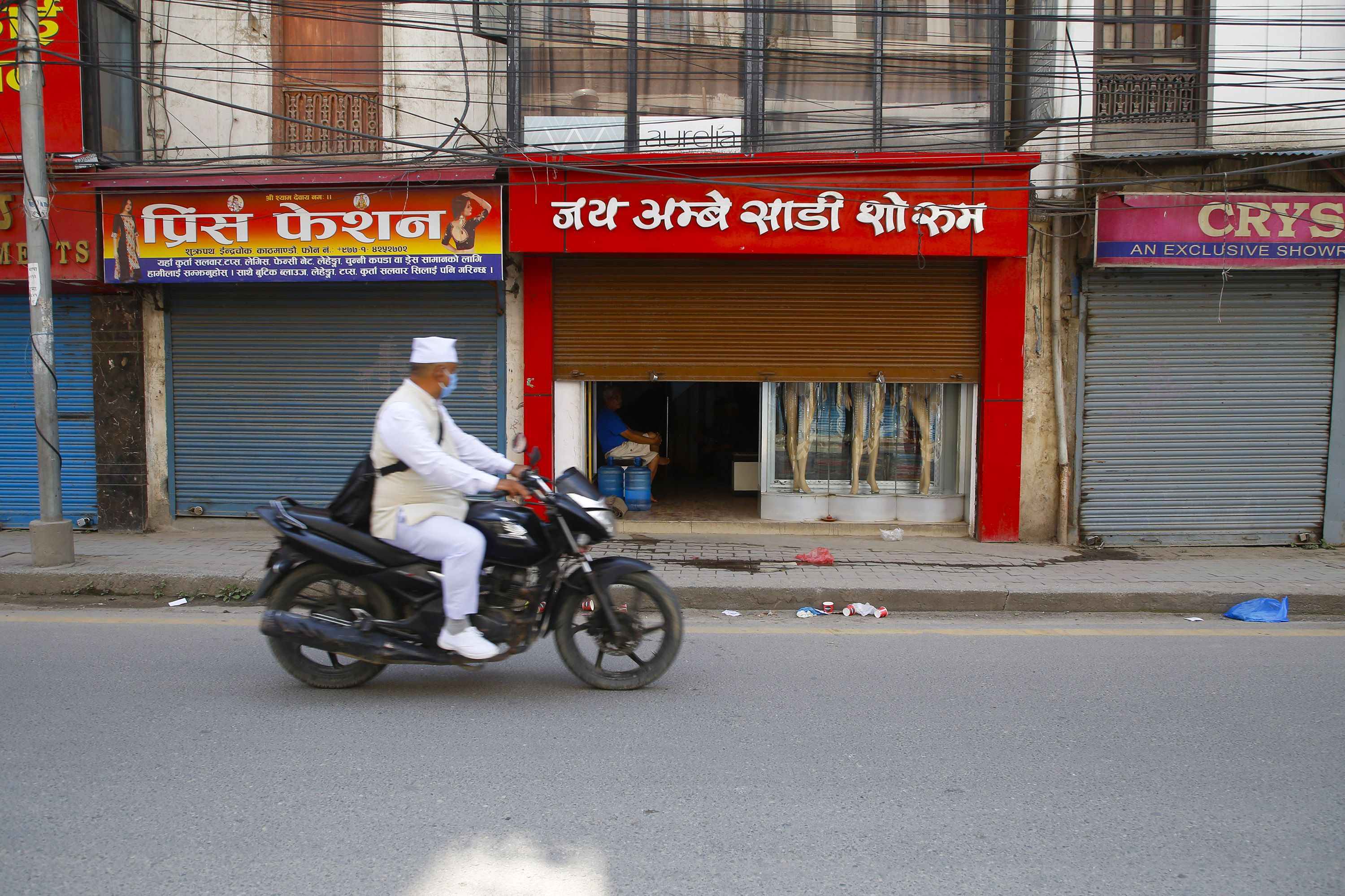 Kabin Adhikari/TKP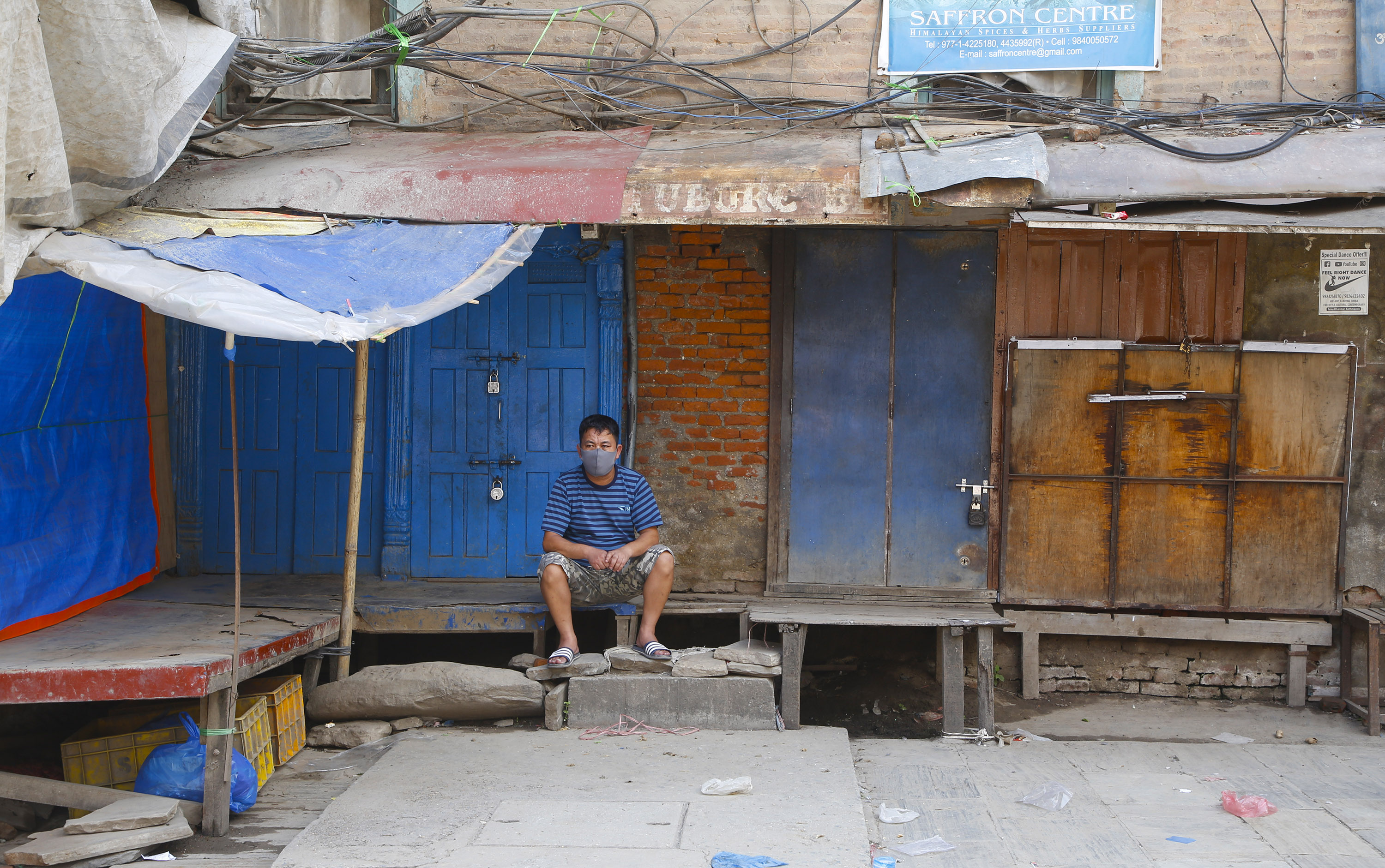 Kabin Adhikari/TKP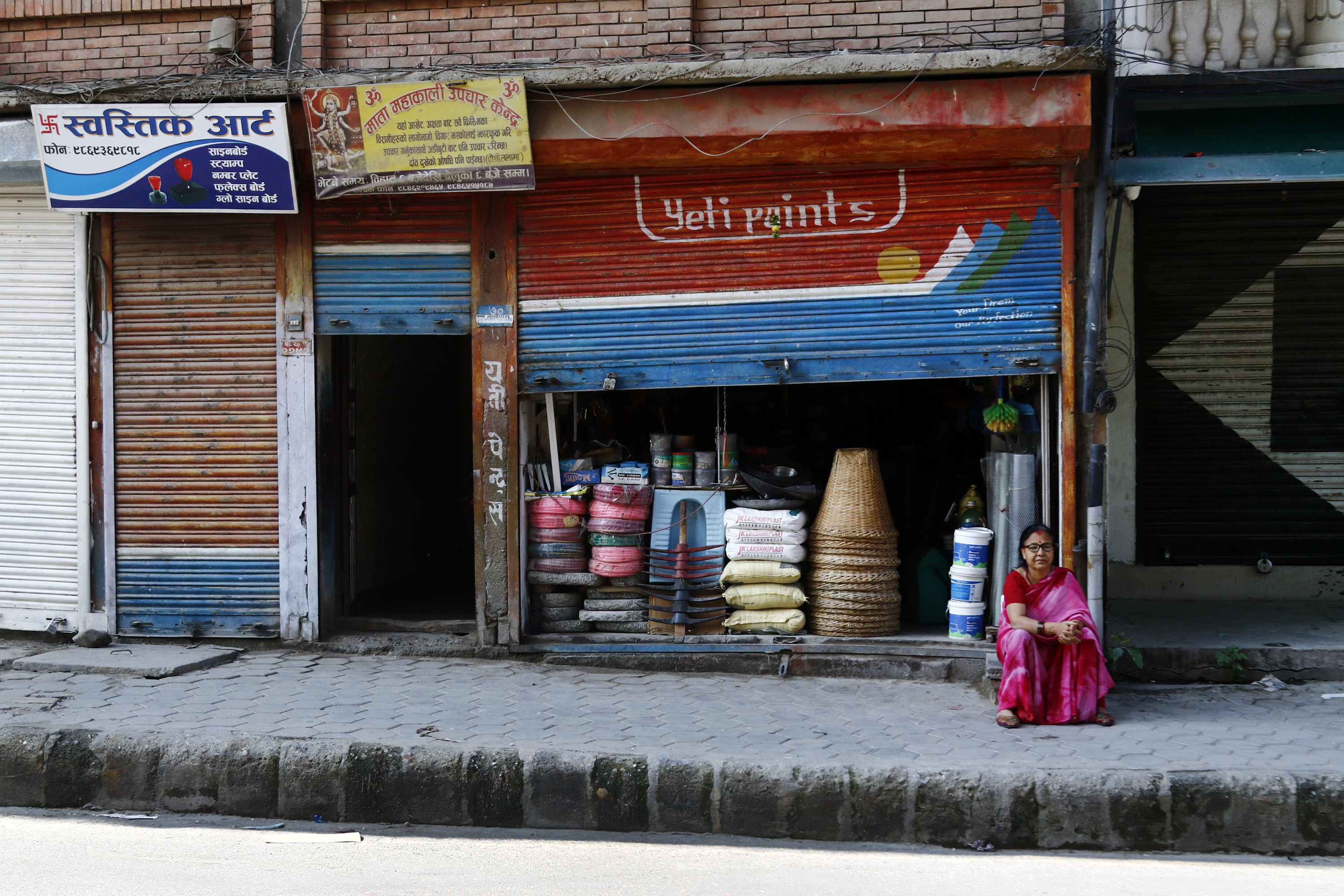 Keshav Thapa/TKP
---