A life cut short
Photojournalist Navesh Chitrakar chronicled the short life of two-year-old Bajrangi Mishra, who suffered a debilitating condition which took his life.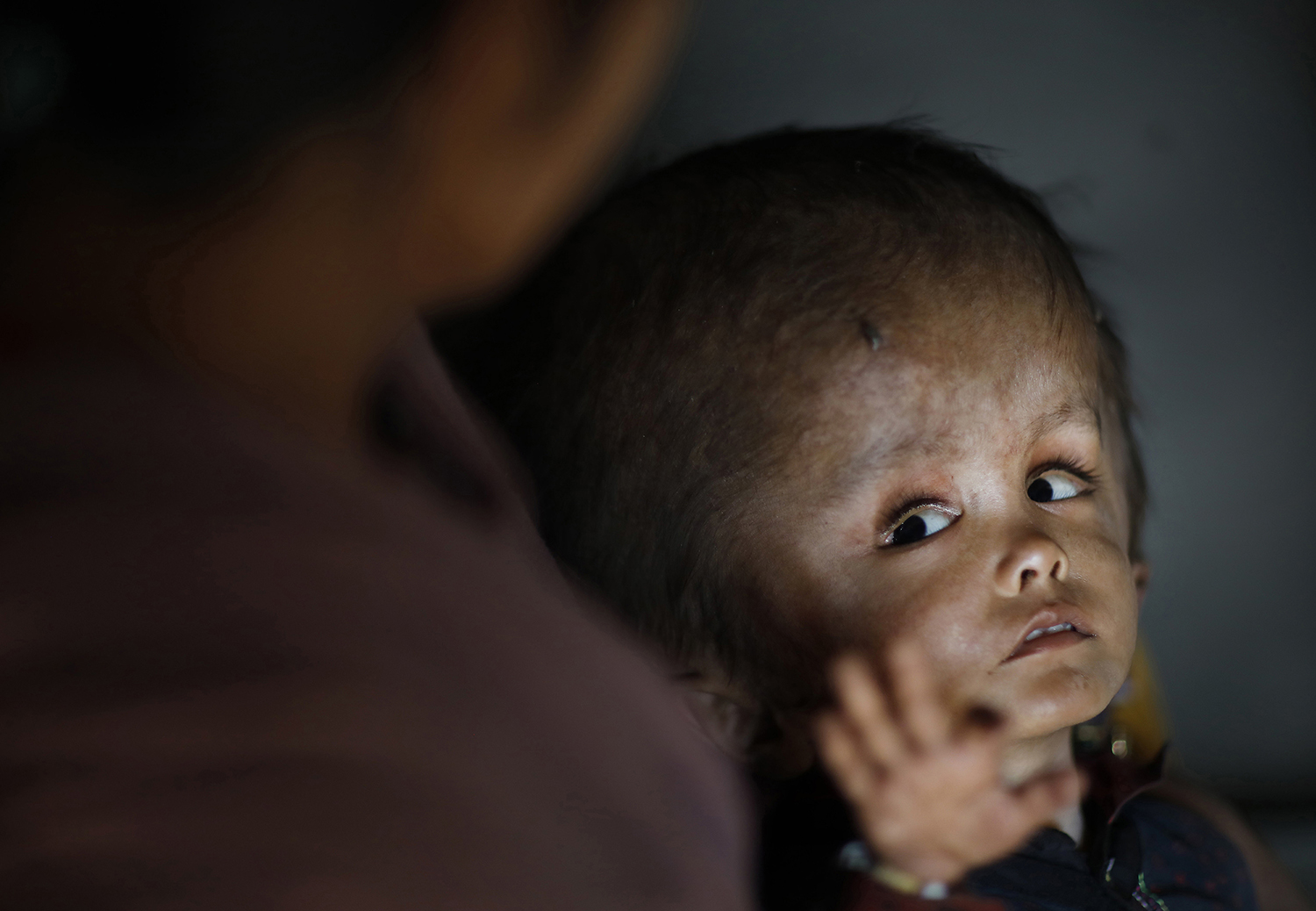 Bajarangi reaches out to his mother. Photo courtesy: Navesh Chitrakar
Published at : February 15, 2020
Updated at : February 15, 2020 07:58
When photojournalist Navesh Chitrakar saw Bajrangi Mishra at a bus stop near the Nepal Airlines office last March, he couldn't stop himself from looking away. The child's head was swollen, much bigger than the average human head, and he was sleeping quietly beside his mother, Phool Kumari Mishra, who was begging for money from passersby.
Bajrangi had hydrocephalus, a condition in which the brain swells abnormally when fluids accumulate in the cavities of the brain. The child's head had started swelling rapidly around the time he was five months old, after which Mishra had consulted doctors near the border of Birgunj, the nearest city from her village.
Financially unstable and a single mother, Phool Kumari, who is from Rautahat, had come to Kathmandu hoping to collect money for her child's treatment. Doctors told her the surgery Bajrangi needed would cost around Rs 1.3 million, but the operation could only prevent Bajrangi's brain from further damage; it wouldn't have reversed what had already been inflicted.
On most days at their home in Bariyarpur, Malai Tol, Rautahat, Bajrangi would lie on the floor of the house or in his mother's lap. The weight of his head was too much for his delicate neck, and he was forced to lay on his back at all times. As Mishra was trying to put together the money for his treatment, two-year-old Bajrangi died on June 9 last year.
Chitrakar, who is a photographer with Reuters, documented the family through their hard times since his first encounter at the bus park near Nepal Airlines, to share their story with the world to help them collect money for the treatment.
The picture of the child reaching out to his mother won the Photo of the Year in Nepal Photo Competition 2076 organised by Photo Journalist Club.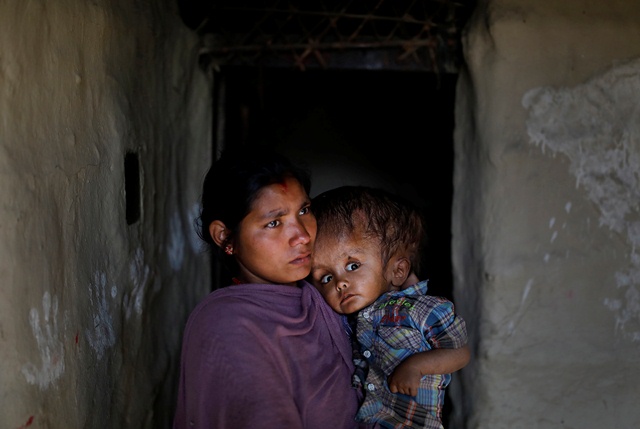 Phool Kumari Mishra, 24, Bajrangi's mother, carries him in the hallway of their home in Rautahat. Photo courtesy: Navesh Chitrakar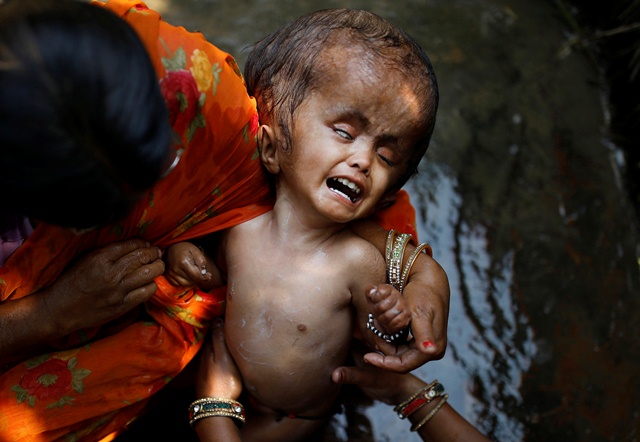 Bajarangi cries as his mother and grandmother Laxmi Devi Mishra give him a bath at their home in Bariyarpur, Malai Tol, in Rautahat, in March 2019. Photo courtesy: Navesh Chitrakar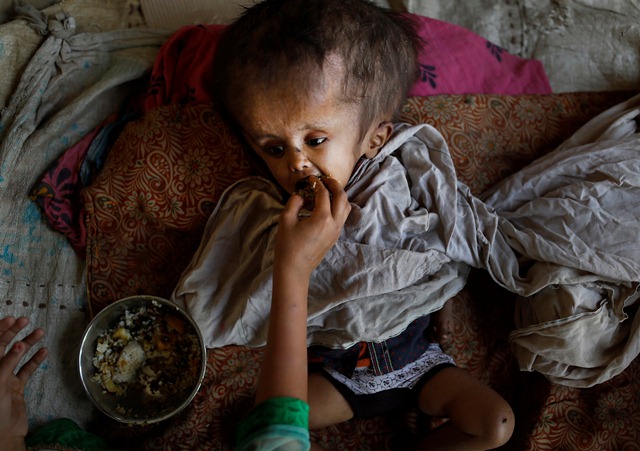 Bajarangi is fed by his cousin in Rautahat. Photo courtesy: Navesh Chitrakar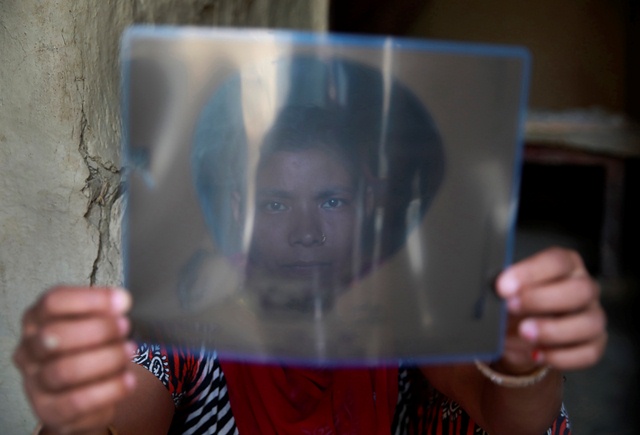 Phool Kumari shows her son's x-ray report. Photo courtesy: Navesh Chitrakar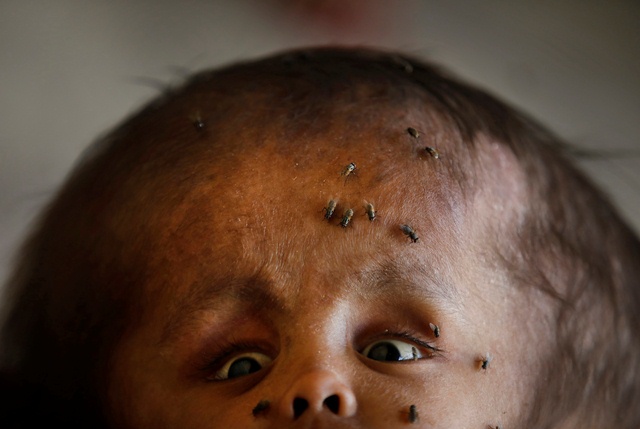 Flies sit on Bajarangi's face. Because of his condition, the two-year-old child had barely any motor control. Photo courtesy: Navesh Chitrakar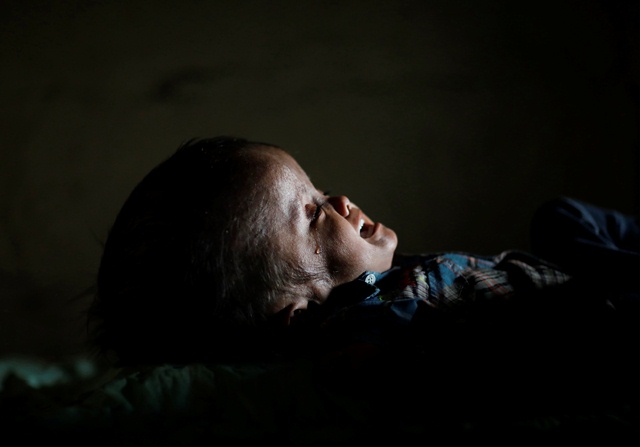 Tears roll down Bajarangi's face as he lies on a bed in his room in Rautahat. Photo courtesy: Navesh Chitrakar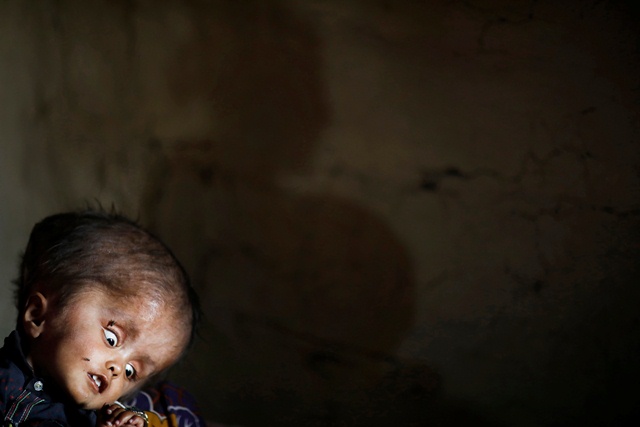 Bajarangi sits on his mother's lap as their shadow falls on the wall. Photo courtesy: Navesh Chitrakar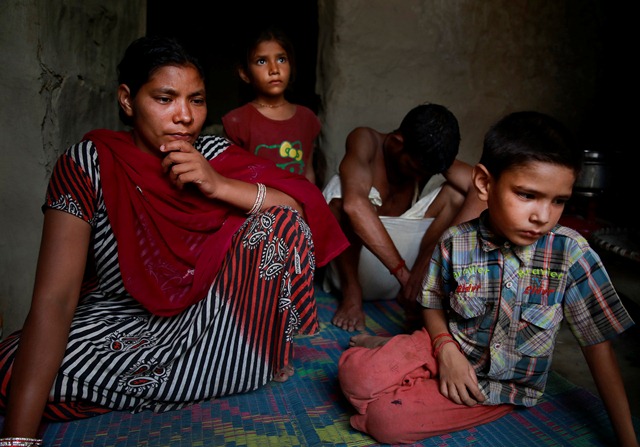 Phool Kumari along with her son Pritam, 6, daughter Preeti, 7, and husband Rakesh, 25, mourn the death of Bajarangi. Photo courtesy: Navesh Chitrakar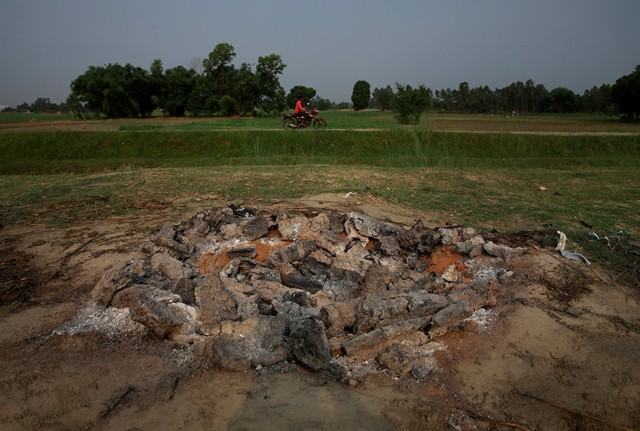 The spot where Bajarangi was cremated pictured a day after his death. Photo courtesy: Navesh Chitrakar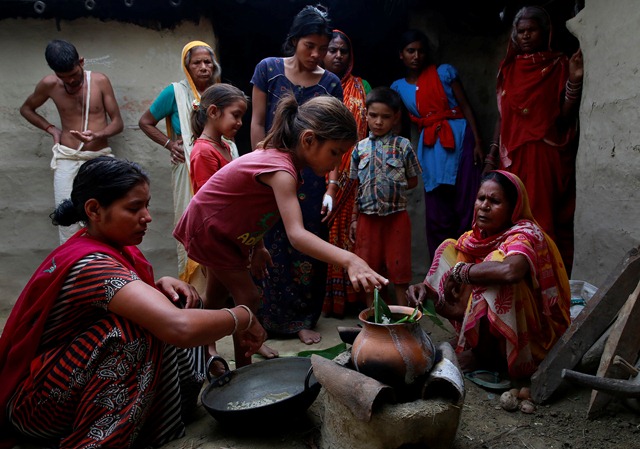 Preeti (centre), Bajarangi's sister, performs his last rites. Photo courtesy: Navesh Chitrakar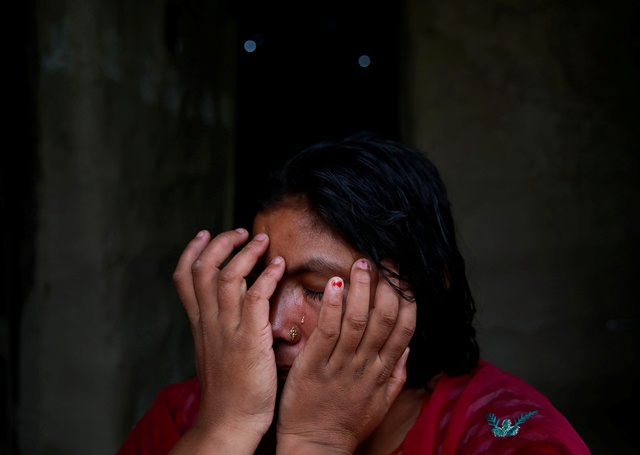 Phool Kumari breaks down after Bajrangi's untimely demise. Photo courtesy: Navesh Chitrakar
---