17 photos that capture the beauty of rice planting season
The monsoon may have arrived late in the country, but farmers across Nepal have been busy in their paddy fields for the past few weeks.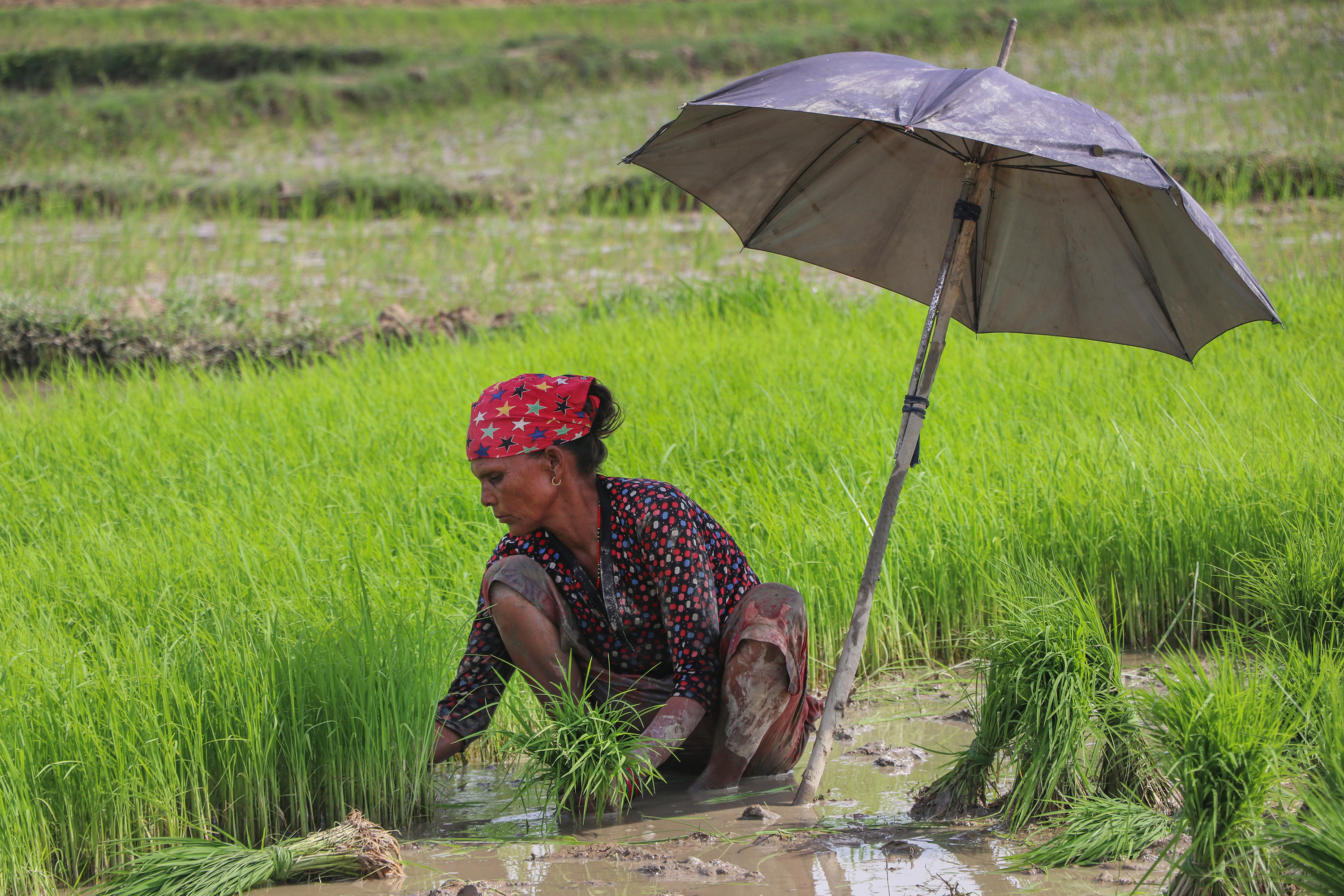 A woman plucks saplings for plantation. Madhu Shahi/TKP
Published at : July 22, 2019
Updated at : July 22, 2019 15:25
After eluding for nearly three weeks, monsoon rains finally arrived in Nepal, bringing the much-needed respite to the farmers who had been anxiously waiting to head to their paddy farms.
As of last week, according to agriculture officials, paddy transplantation has been completed on a little over 40 percent of the fields. Halfway through the rainy season, farmers planted paddy on more than 550,000 hectares out of the 1.37 million hectares suitable for growing the country's primary crop, according to the Ministry of Agriculture and Livestock Development.
Nepal marks national paddy plantation day at the end of June every year when a majority of the farmers are busy preparing and planting paddy saplings in the fields.
These photos show the liveliness and celebration by farmers as they stay busy to make sure the country is fed well next year.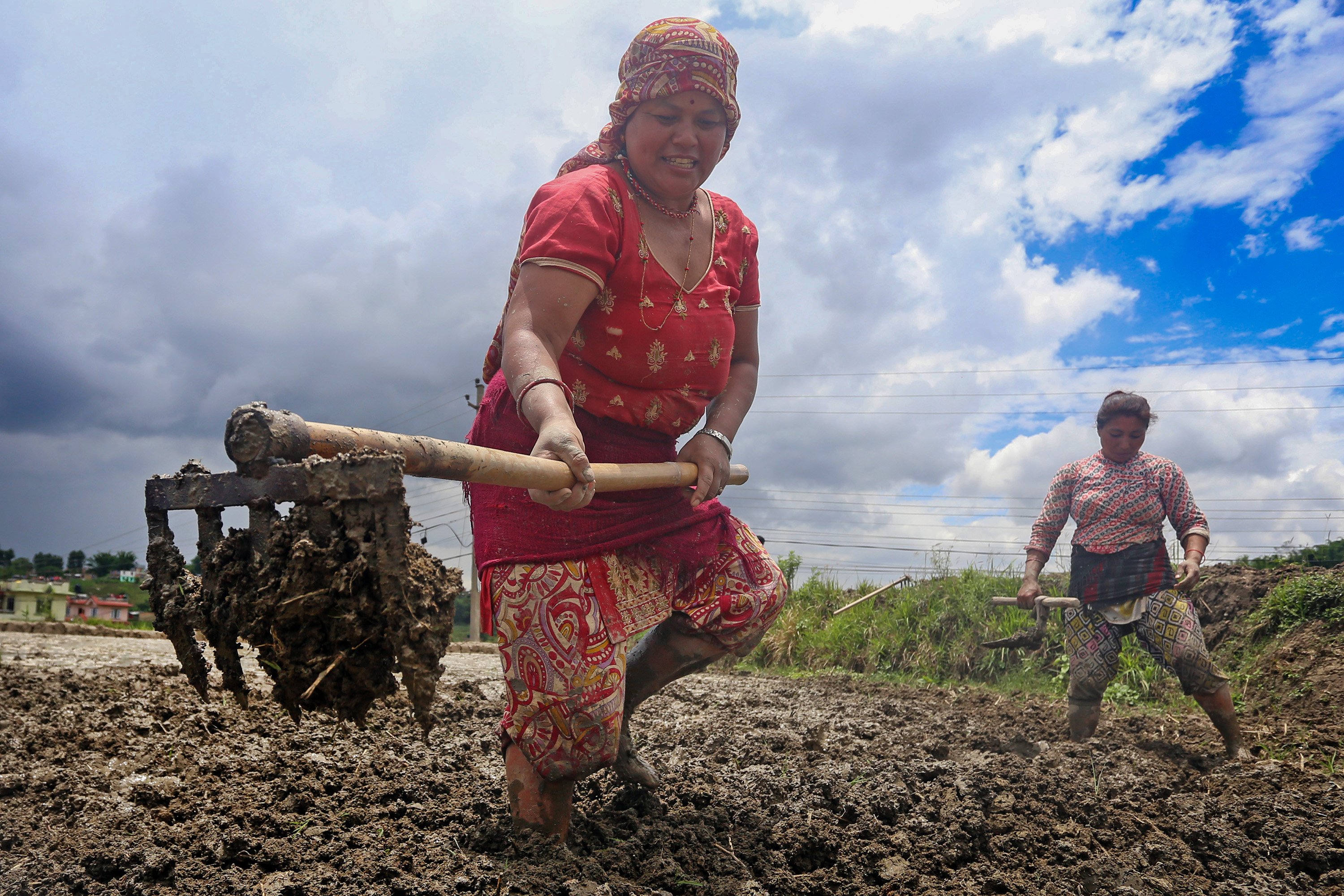 A woman prepares the land for plantation in Changunarayan, Bhaktapur. Elite Joshi/TKP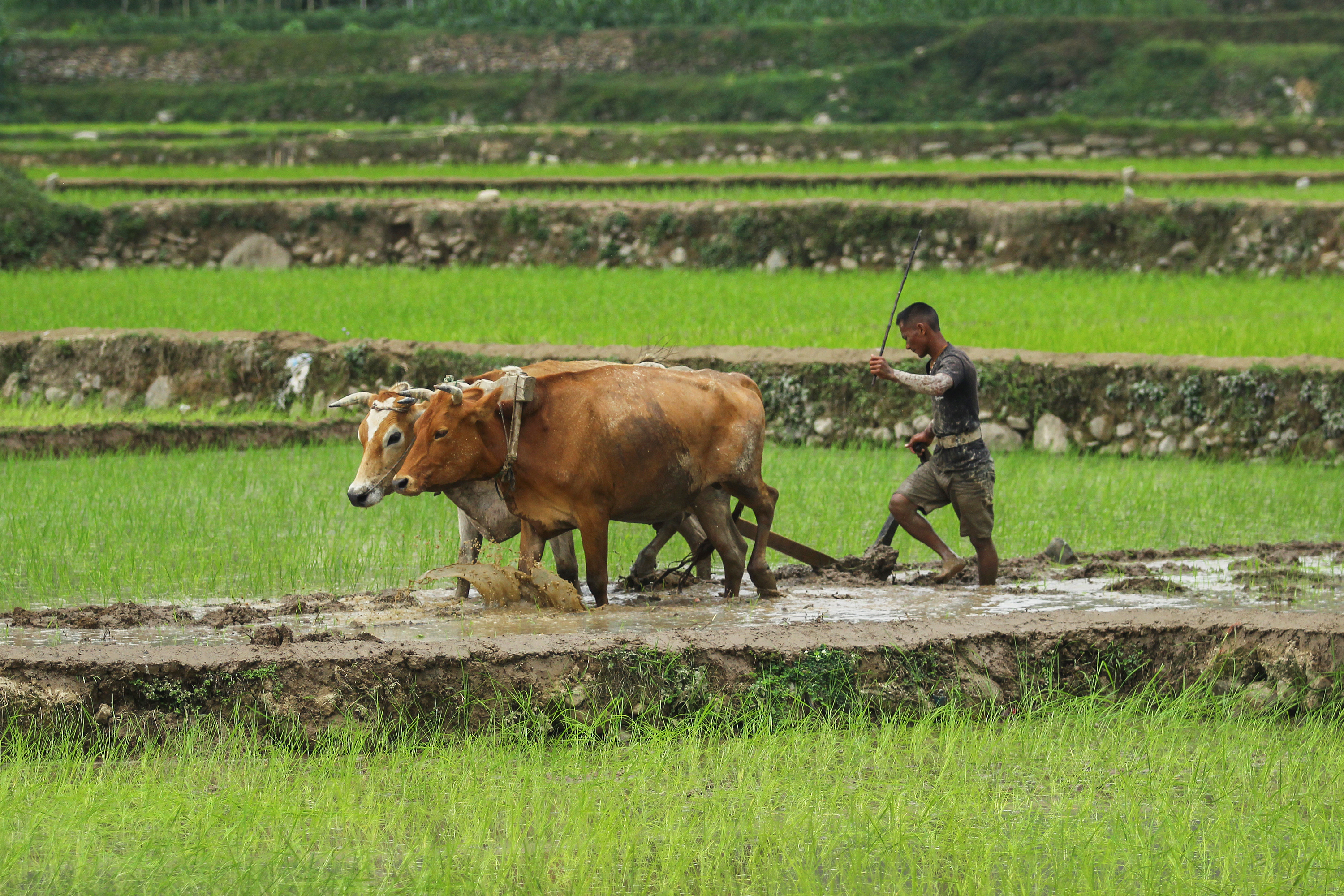 A man ploughs his land with a pair of oxen at Godawari Municipality. Kabin Adhikari/TKP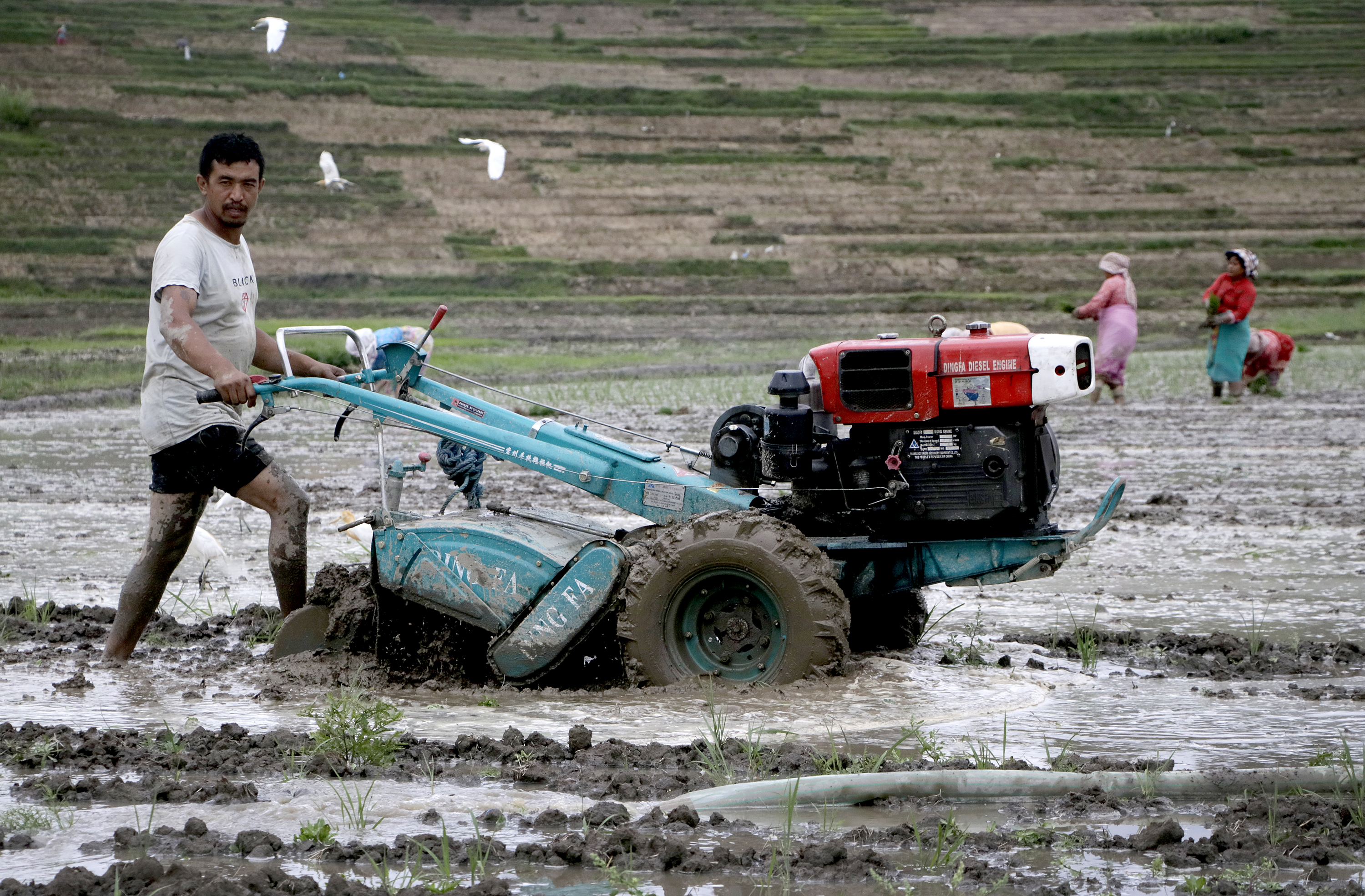 A farmer uses a tractor to plough his field in Khokana. Anish Regmi/TKP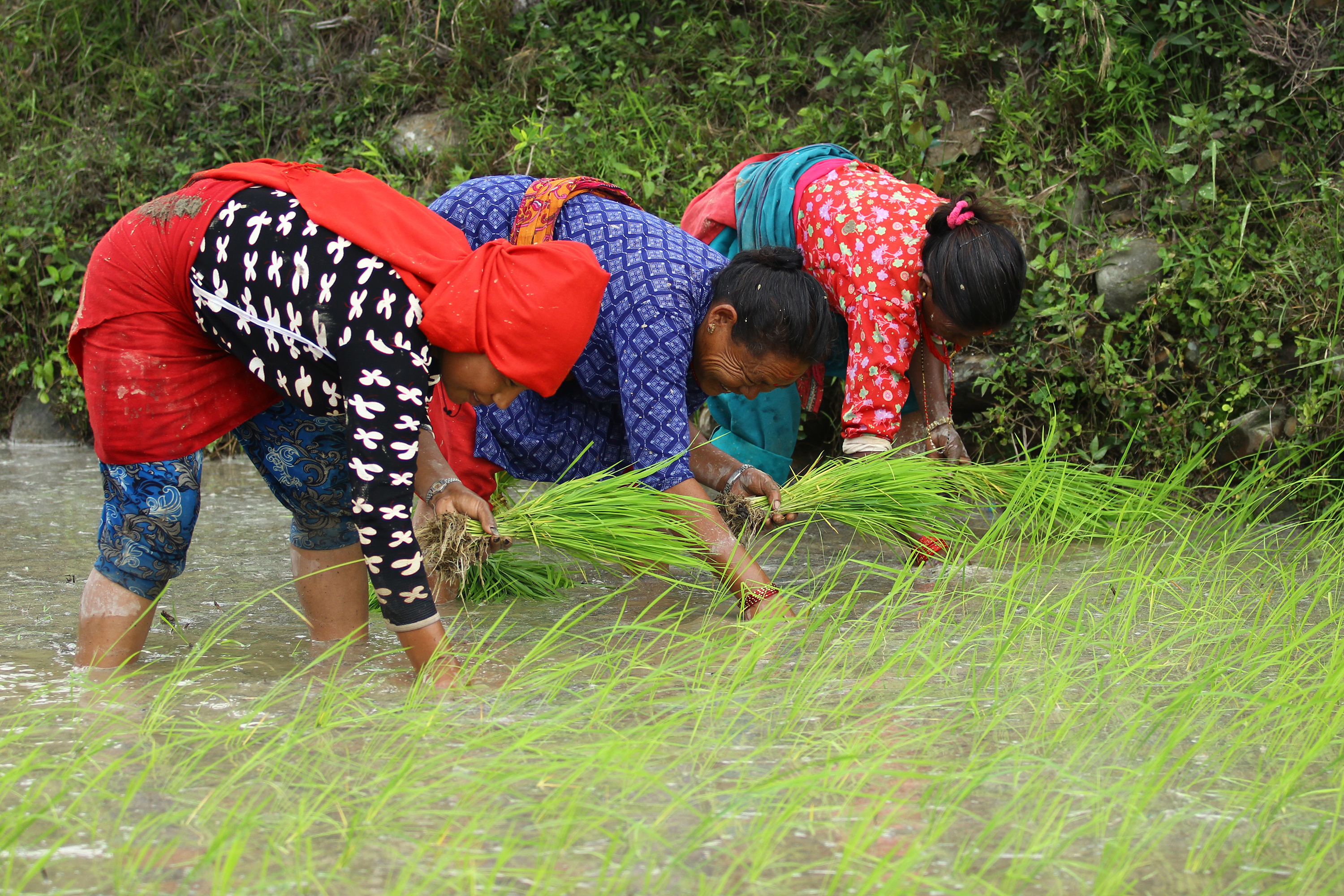 Women are planting rice in Lalitpur. Kabin Adhikari/TKP
A man prepares to plant paddy with a plantation machine in Khumaltar. Beeju Maharjan/TKP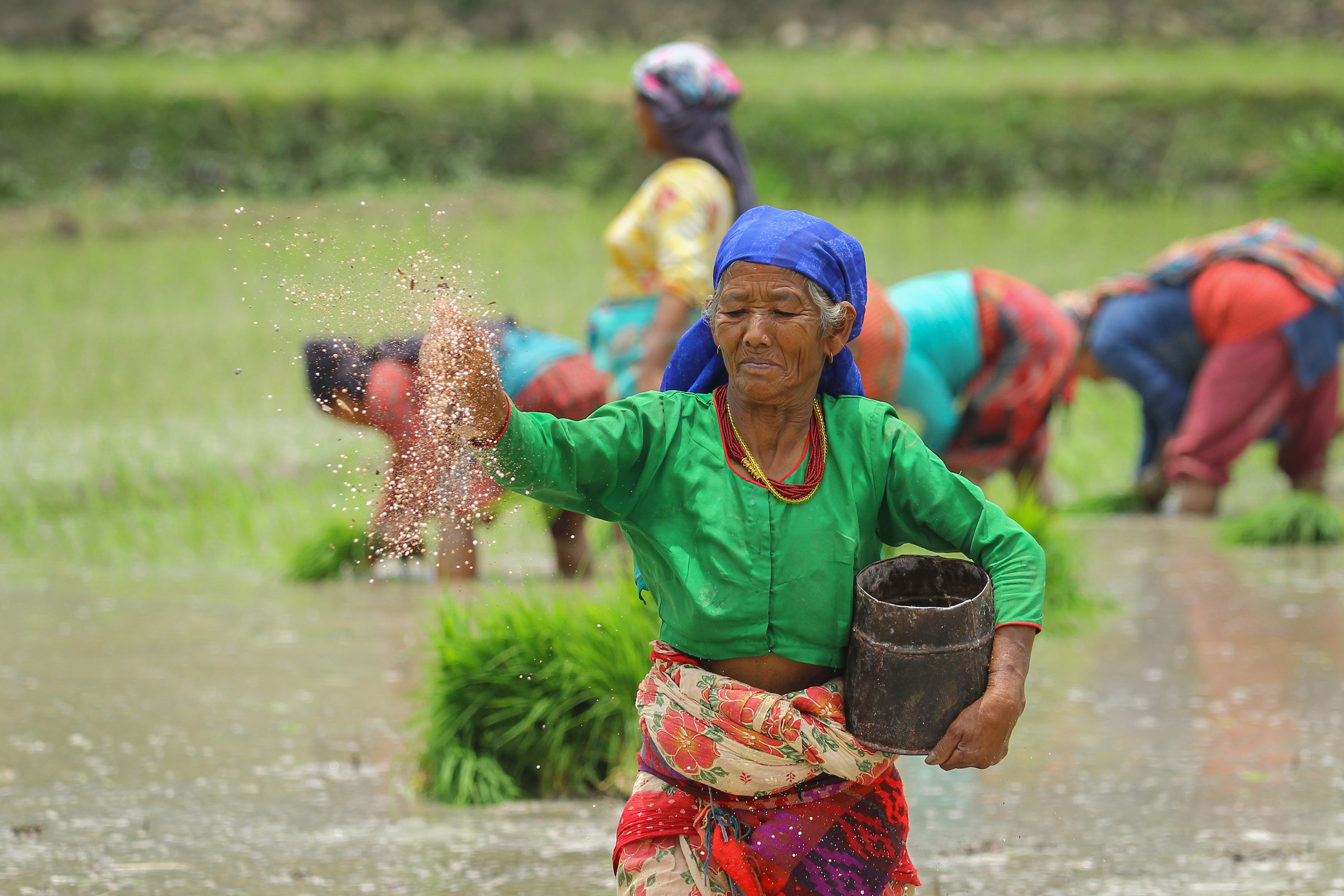 Elite Joshi/TKP
Locals use a traditionally weaved bamboo basket to carry rice saplings in the Valley. Beeju Maharjan/TKP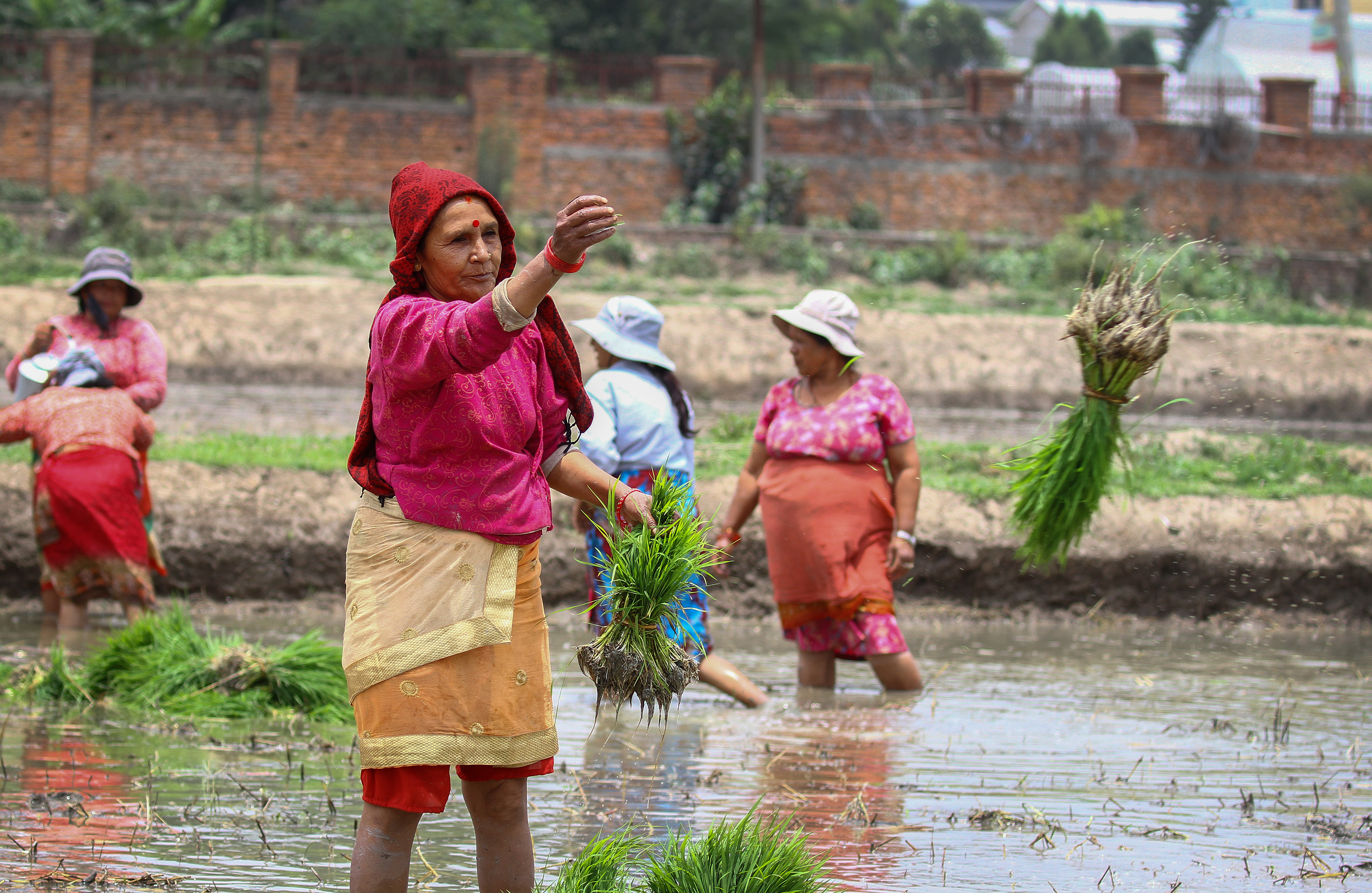 A woman passes rice saplings to fellow farmers in Khumaltar, Lalitpur. Beeju Maharjan/TKP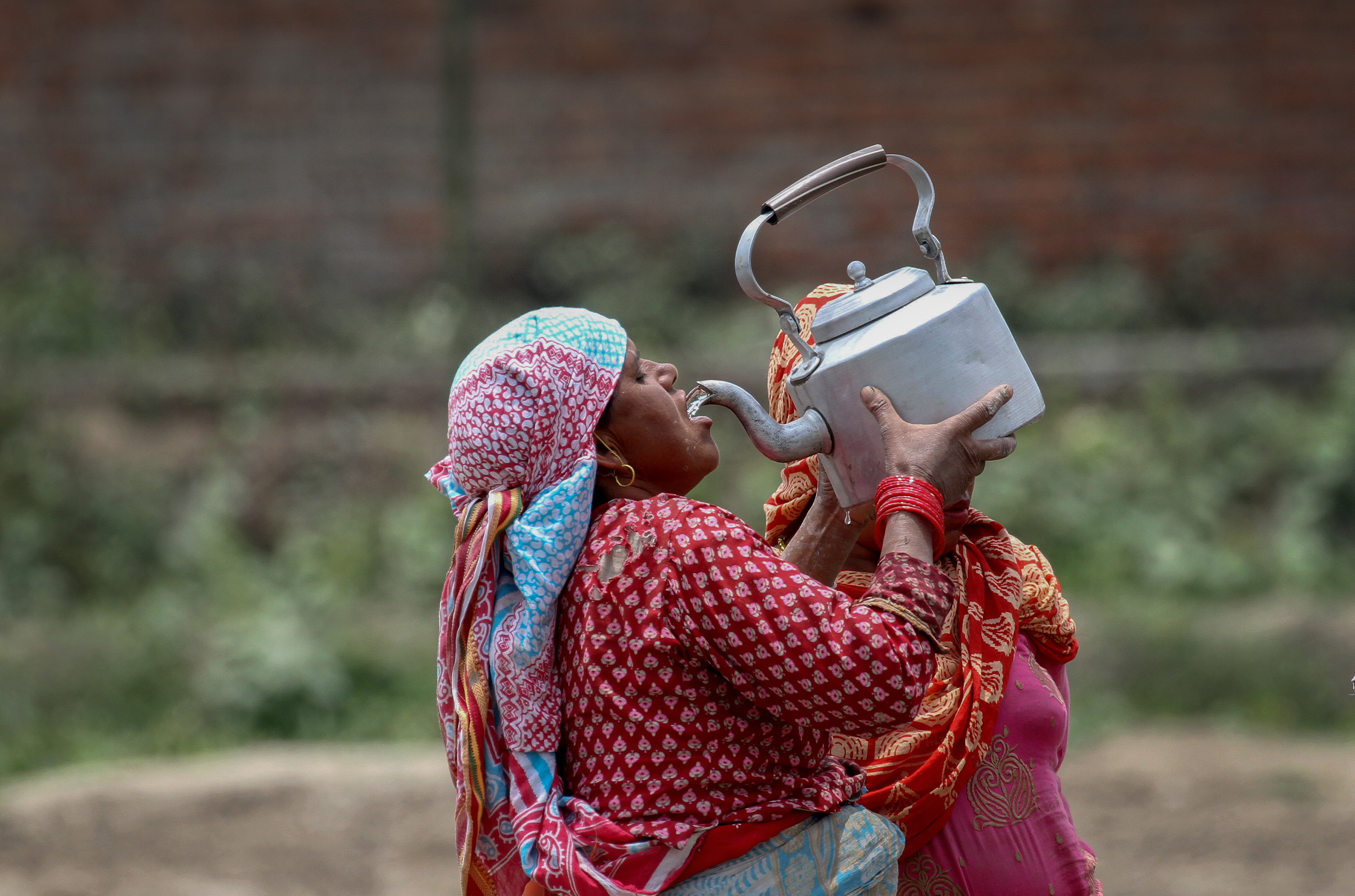 A woman quenches her thirst as she takes a break from planting paddy in Khumaltar, Lalitpur. Beeju Maharjan/TKP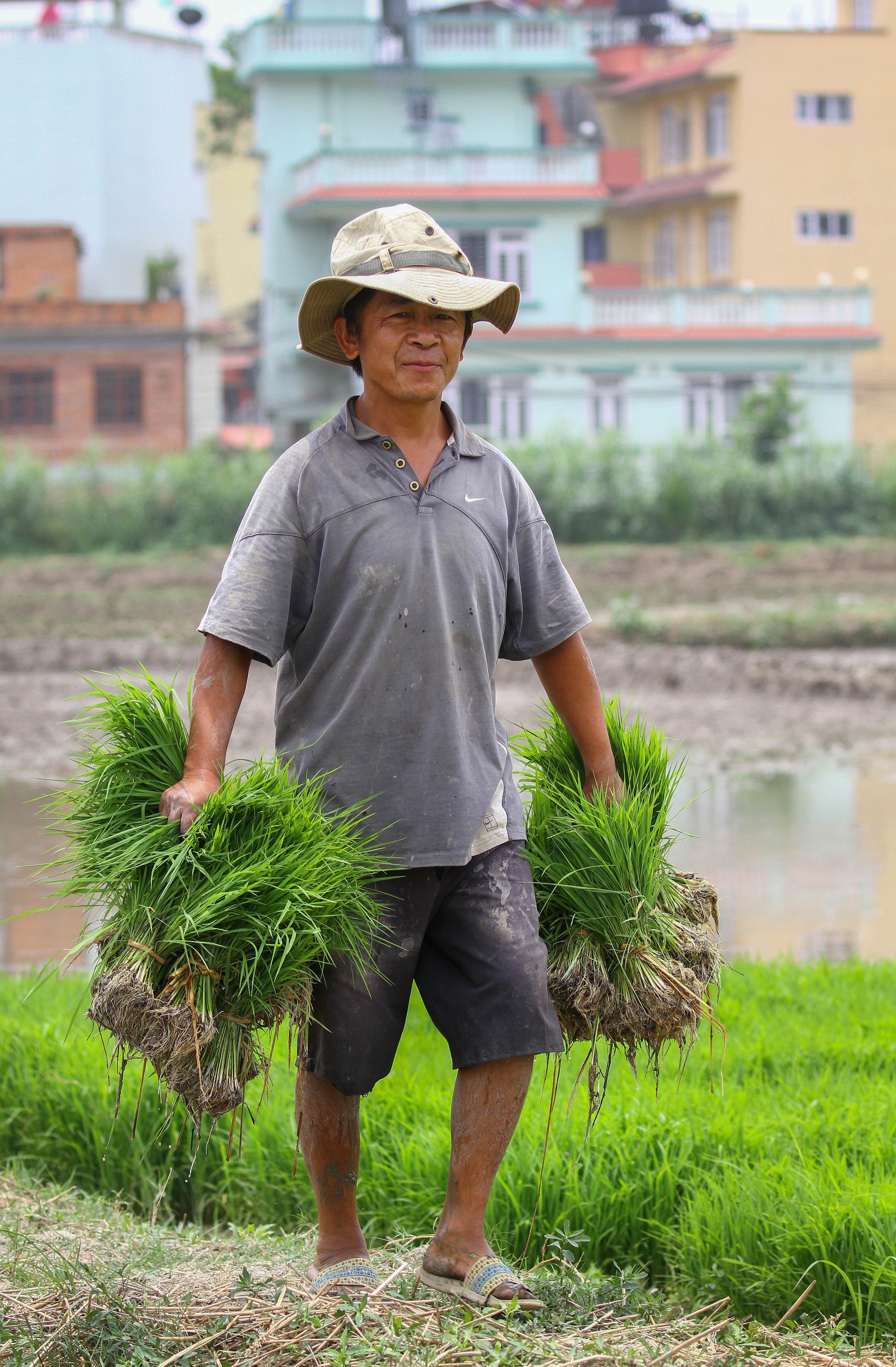 A farmer carries saplings for plantation. Beeju Maharjan/TKP
Paddy plantation in full swing in Nuwakot. Krishna Thapa/TKP
Women are the primary workforce for planting the saplings while men plough the field. Angad Dhakal/TKP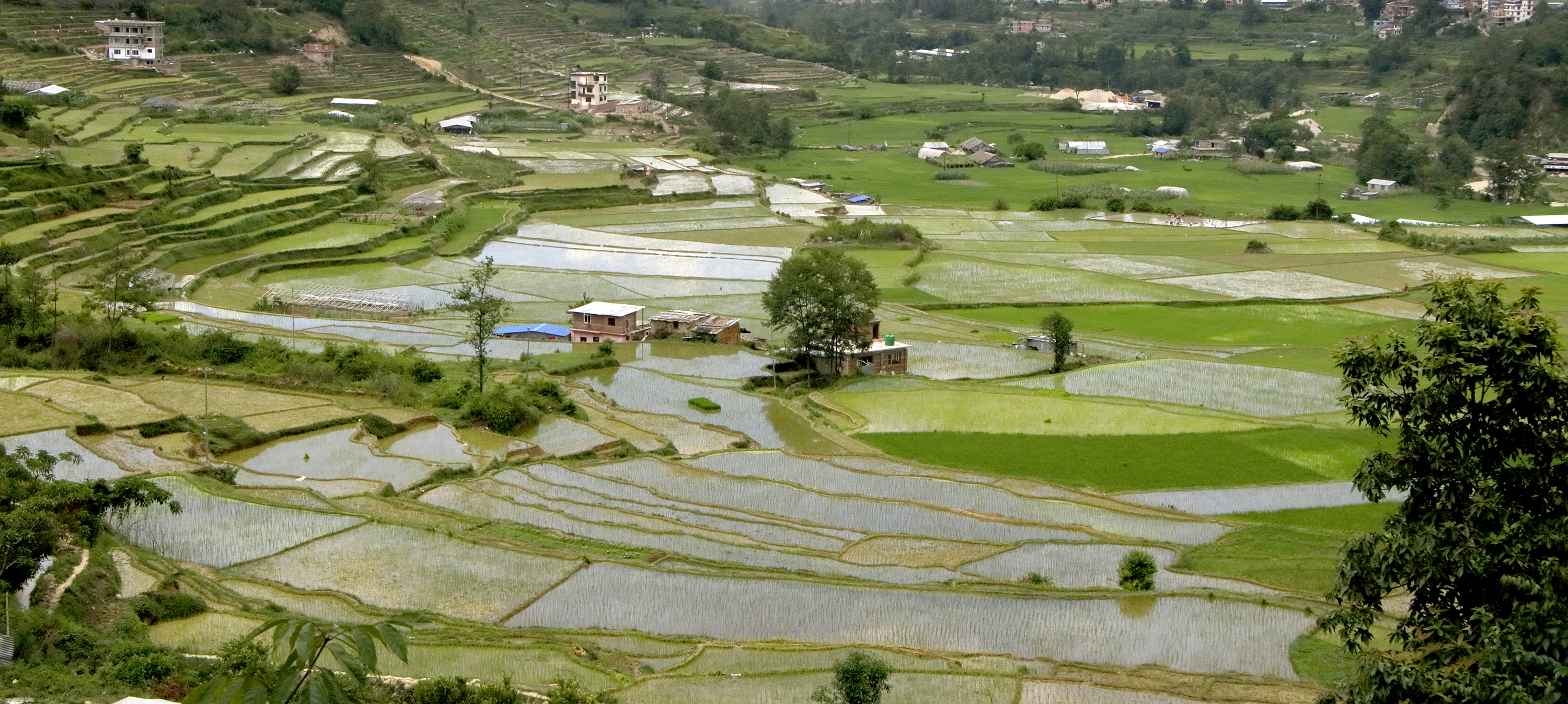 A photo of a recently cultivated paddy field in Chhampi. Anish Regmi/TKP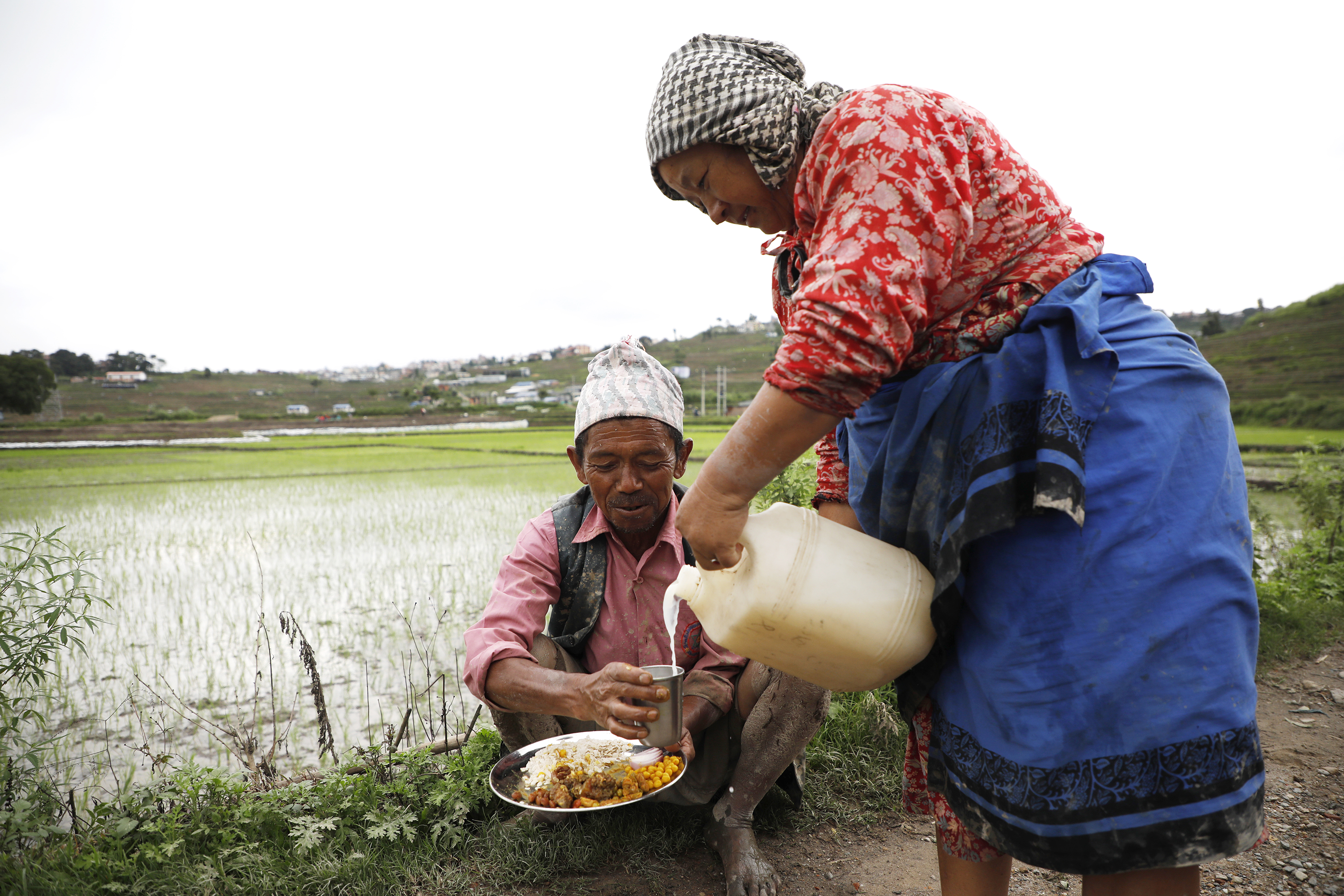 A farmer takes a break from paddy plantation to have lunch as his partner tops up local brew in Sano Khokana, Lalitpur. Sanjog Manandhar/TKP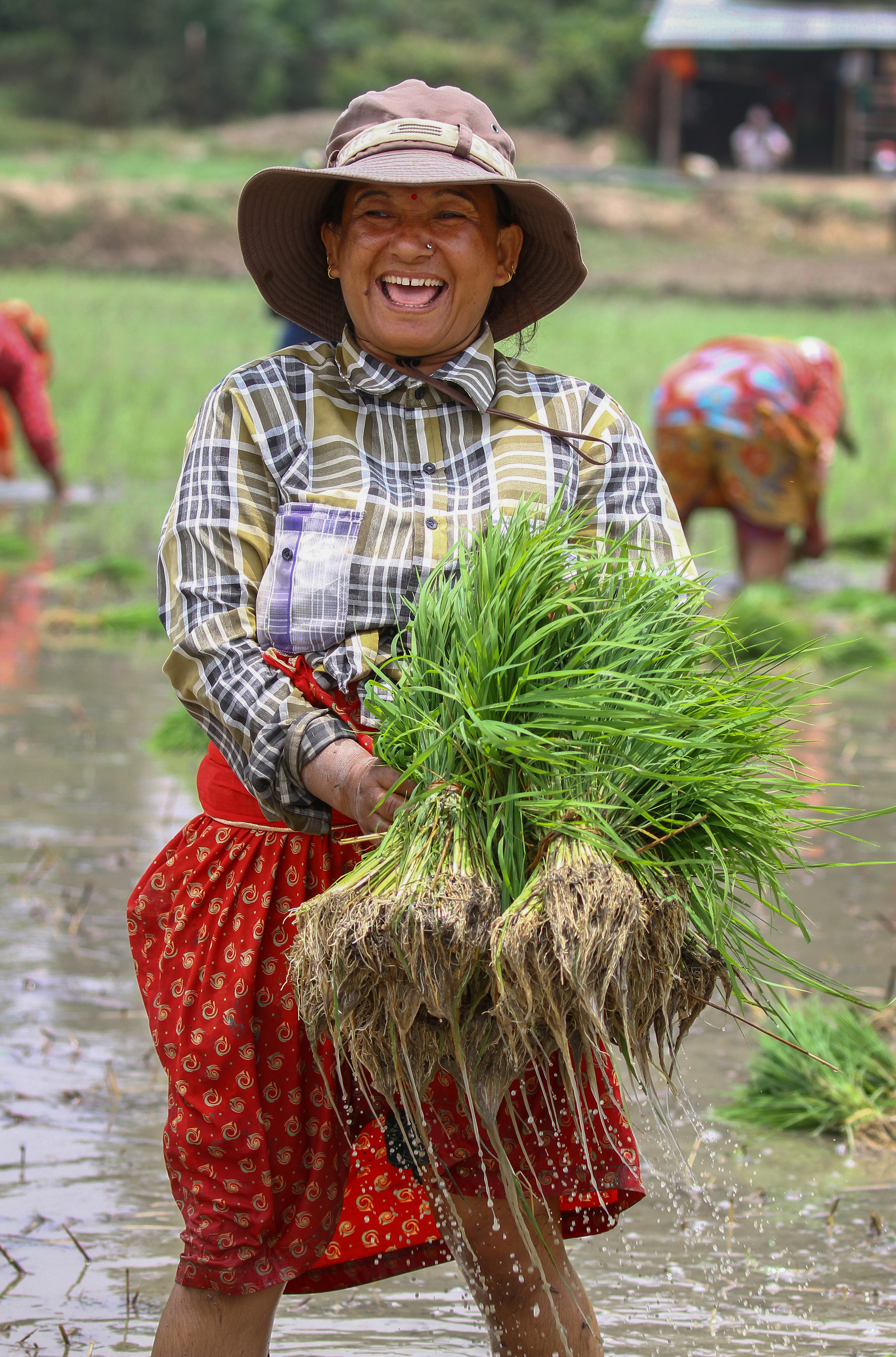 A woman smiles as she carries saplings for plantation. Beeju Maharjan/TKP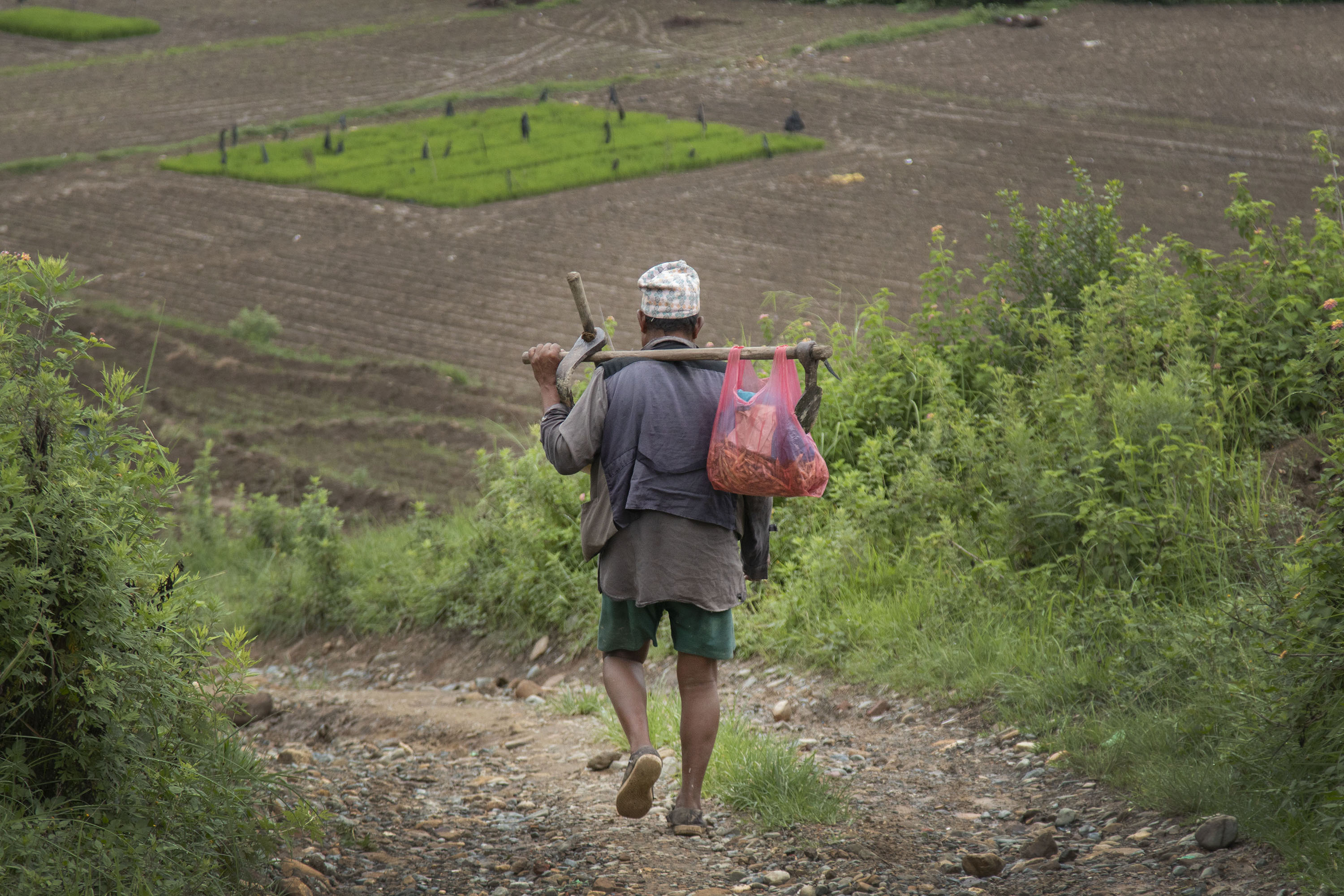 A farmer returns to his home after planting rice. Prakash Chandra Timilsena/TKP
---