A month of devotion and faith
'Ramadan is not just a celebration for the Muslim community. It's an emotional month, a month of devotion, and faith.'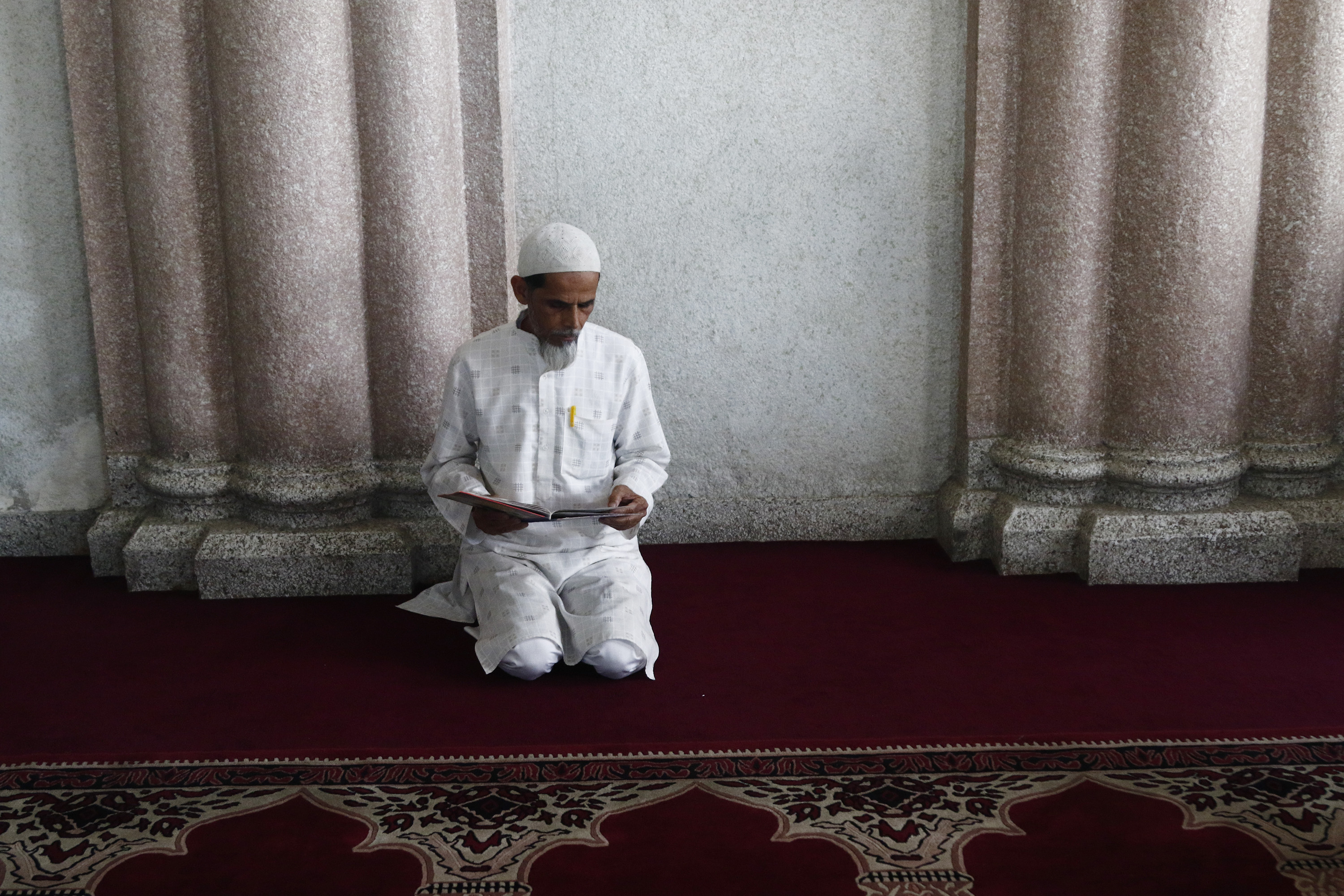 Published at : May 17, 2019
Updated at : May 22, 2019 16:01
Sheikh Akhtar has been waking up to his alarm at 2 am every day for the past 10 days. It is the month of Ramadan.
Akhtar has to get up early so that he has enough time to fill his body with nutritious food while it is still dark. For as soon as the sun is up, he has to start his fast. He fears that if he does not wake up on time, he will have to spend the day on an empty stomach.
As soon as he's up, Akhtar brushes his teeth with a simali stick (for Muslims not allowed to use artificially-manufactured products during Ramadan) and then takes a cold bath. He then recites the first namaz of the day, called fajr, and then sits down for the first of the two meals he's allowed to eat for the day. He then sleeps soundly for a couple of hours, before starting his day, again, as a tile tradesman in Sundhara.
Besides the fast, days go normally for Akhtar. But Fridays are eagerly awaited, for Fridays mean an evening of Jumma at the masjid. By noon, Akhtar's already heading to the centuries-old Kashmiri Masjid located near Ghantaghar, as the roads are usually jam packed with hundreds of Muslim men, all wearing their taqiyah, and trying to get inside the masjid later in the day will become almost impossible.
Outside the masjid itself, the atmosphere is full of celebration. Men greet each other—Ramadan mubarak! As-salamu alaykum! Inside the masjid, men wait in line to perform wudu—a cleansing ritual—before entering the hall to read their afternoon namaz called Zuhr.
After the Zuhr ends, inside the large prayer hall, some men read the Quran, while others chat, gathered around stall vendors who sell attar, surma, dastarkhan and special edibles such as sevai and khajur—treats that are devoured during Ramadan.
"Ramadan is not just a celebration for the Muslim community. It's an emotional month, a month of devotion, and faith," says Akhtar.
---