Authorities are installing more CCTV cameras to increase surveillance in the Capital city
The camera footage will be used to identify and capture criminals and litterbugs.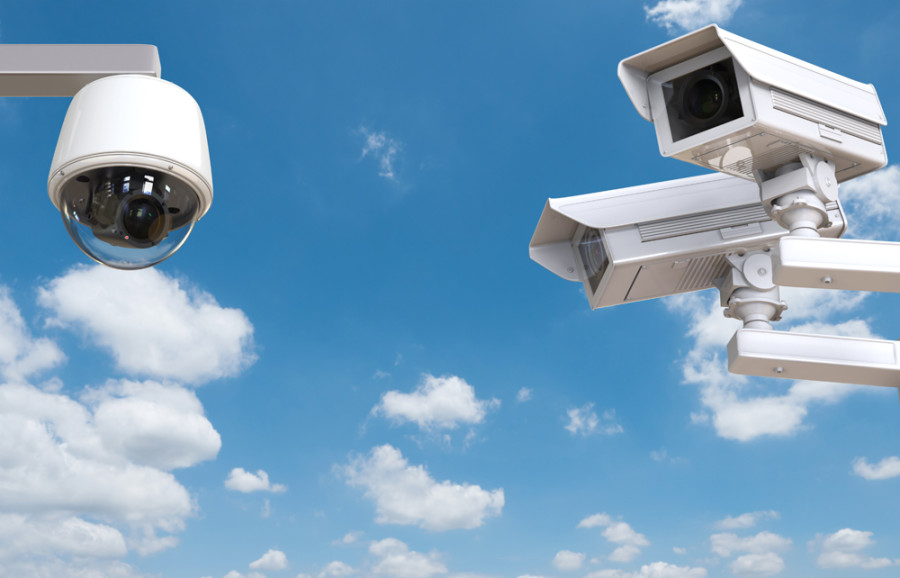 Shutterstock
bookmark
Published at : October 19, 2019
Updated at : October 19, 2019 10:42
Kathmandu
Installation of an additional 165 CCTV cameras in the Capital city in a bid to keep a closer eye on criminal activities has begun. The move comes nearly eight months after the Metropolitan Police Range, Kathmandu, and Kathmandu Metropolitan City (KMC) signed an agreement.

"After installing an additional 165 cameras, we will have a total of 1,414 CCTV cameras in Kathmandu Valley," Deputy Inspector General of Police Shailesh Thapa Kshetri told the Post. "Crimes can occur anywhere and we need evidence to arrest criminals and for that CCTVs will be of great help."
"The CCTV cameras have been installed after identifying sensitive locations in the Capital where camera surveillance is needed more," said Senior Superintendent of Police Kiran Bajracharya, spokesperson at Kathmandu Metropolitan Police Range. "We have focused more on those areas where accidents frequently take place and also in the areas where the movement of people is high. We are planning to add cameras at heritage sites, too."
KMC spokesperson Ishwar Dangol said the city office had decided to coordinate with the police under the new Community-Police Partnership Programme.
The CCTV will not only be monitored by the police to capture criminals but also by the KMC staff to identify and prosecute litterbugs.
The KMC will also rely on CCTV cameras to keep tabs on garbage collectors to check if they are doing their jobs efficiently.
"KMC has allocated a budget of Rs58 million in order to install cameras," said Dangol.
According to Nepal Police records, there are currently more than 3,000 CCTV cameras installed across the country of which 1,249 are in the Valley. There were only 474 cameras in the Valley until last year.
In the wake of Chinese President Xi Jinping's state visit to Nepal recently, the police had added more cameras in Kathmandu.
"Over 150 cameras were utilised by police to monitor Xi's visit. The installation of CCTV cameras in as many areas as possible will allow us to monitor criminal activities," said DIG Thapa.
There are currently two control rooms in the Capital to monitor the footage captured by CCTV cameras, one is in Metropolitan Traffic Police Division and another at the Kathmandu Metropolitan Police Range. "We are monitoring 536 cameras from our office at Ranipokhari while remaining 617 cameras footages are being monitored from various police stations," said Kshetri.
Nepal Police is giving high priority to the use and expansion of modern technology for maintaining peace and security, crime control and criminal investigation. Through CCTVs, the police have also been monitoring vehicular movement, traffic rule violations and hit-and-run cases in sensitive locations of the Valley from the control room of the Metropolitan Police Office, the police officials said.
---
---