Model United Nations, once a forum for intelligent debate, is evolving into a lucrative business
The most prominent Model UN conferences in Kathmandu are student-run and less focused on crisis committees and general assembly protocol. But almost all of them have unsupervised afterparties.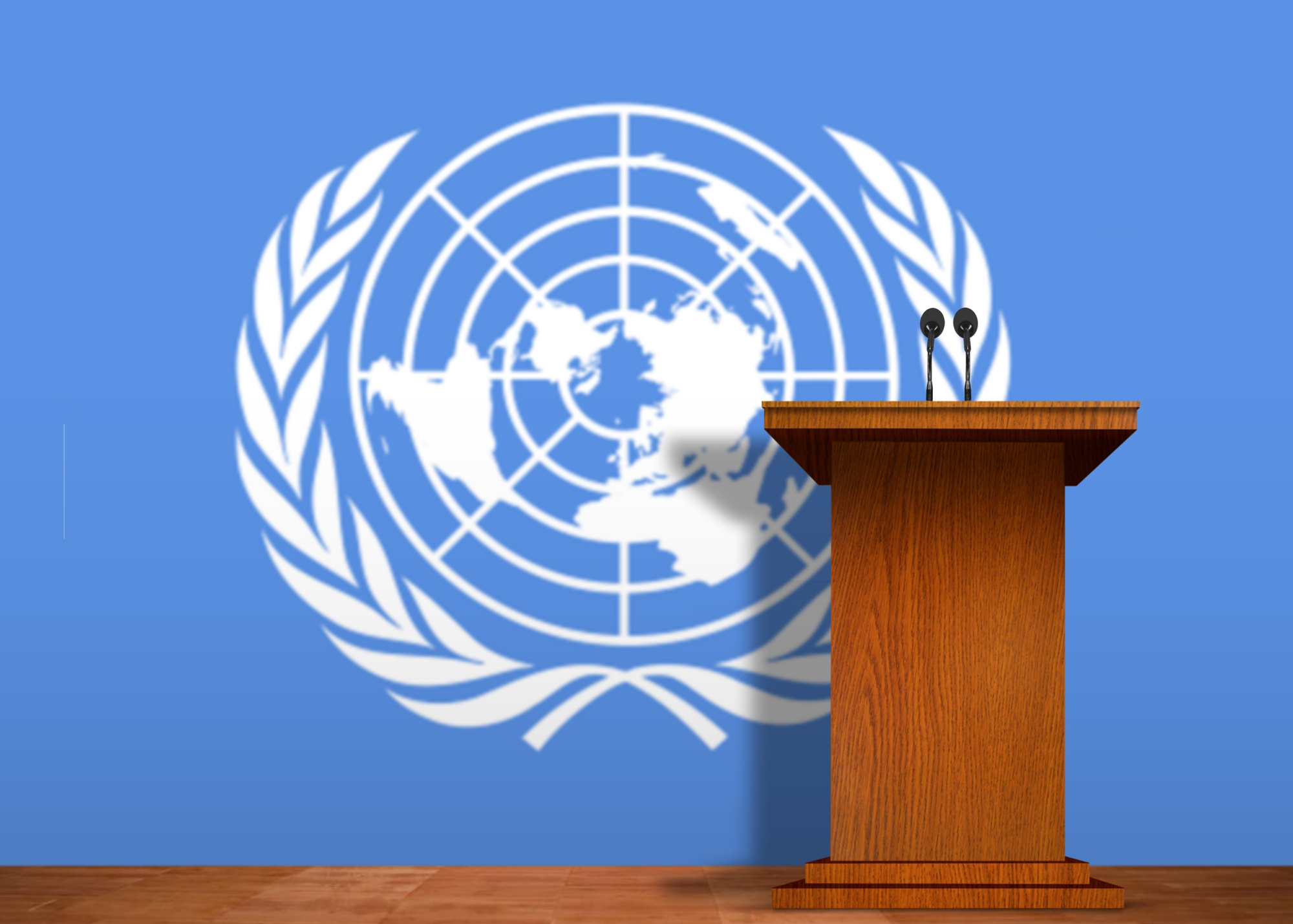 Hundreds of students participate in Model United Nations conferences, which, in recent years, have become a vessel for making profits. Shutterstock
Published at : August 29, 2019
Updated at : September 3, 2019 16:47
Sanesh Ghimire used to be an avid participant in Model United Nations during his college days. So when his 16-year-old sister expressed her desire to participate in a similar conference, he encouraged her without any hesitation.

Things, however, took an unexpected turn the moment Ghimire had to pick his sister up one night from a club crowded with teenagers, where the Model United Nations' afterparty was being held.
"That the afterparty was being held in a club itself was a big surprise for me," said 23-year-old Ghimire. "But then I saw teenagers, dancing while intoxicated and smoking joints. I knew that this wasn't the environment I wanted my sister to be in."
It didn't take long for Ghimire to realise that the Model United Nations that he attended during his school and college years had changed. In fact, things had changed so drastically that dozens of former participants of the revered programme have expressed their concerns about the future of the Model United Nations in Nepali academia.
Model United Nations, or MUN, as they are called, are academic simulations of the United Nations in which students play the role of delegates from different countries and attempt to solve real-world issues with the policies and perspectives of their assigned country. The first such event was organised in 1927, according to the New York Times, when Harvard University invited nine colleges to a simulation of the League of Nations. The Model United Nations forum, as we know today, began nearly 60 years ago in select colleges and universities in the United States, and was introduced in Nepal by Budhanilkantha School, known for its academic and extracurricular rigor, in the late 90s, according to the school's vice-principal. However, after organising two sessions, the school discontinued the event because students didn't show much interest.
Up until 2013, only two Model United Nations had been held in the country—Rato Bangala Model United Nations and Lincoln Model United Nations—both of which were largely internal school programmes. However, the symposium gained popularity when Little Angels' School introduced its own Model United Nations in 2014, inviting students from other schools.
Since then, the Model United Nations has evolved into a small-scale cottage industry, where students as young as 17 to 22 are individually organising events across the country, making hundreds of thousands of rupees in the process. But along with their popularity, Model United Nations have also gone from largely academic affairs to social events, where students indulge in drinking, taking drugs and partying. Organisers and sponsors have also heavily commercialised the programmes, with student information exchanging hands in return for lucrative sponsorship deals.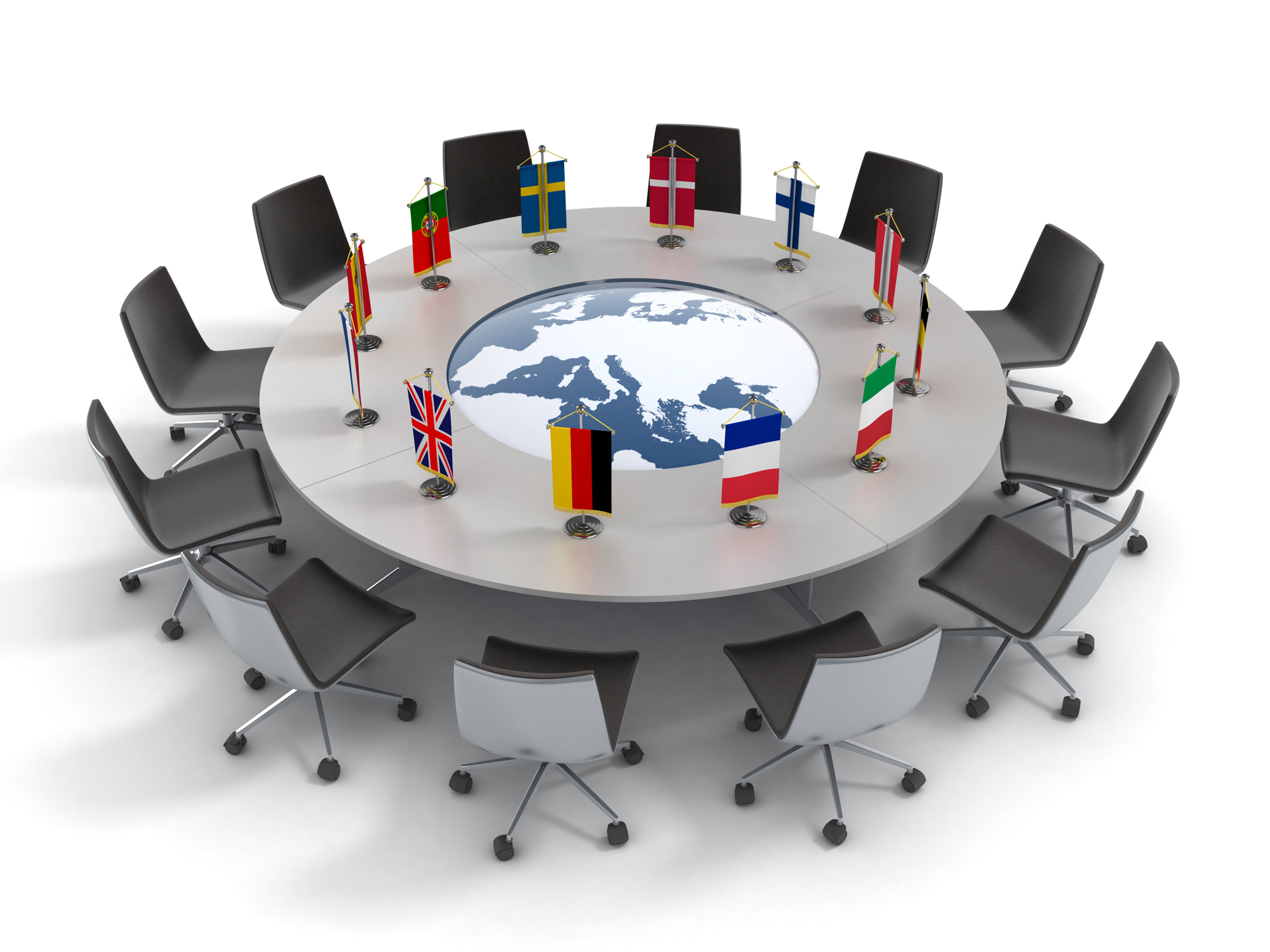 Model UN participants say they receive calls and emails from consultancies and colleges they never shared their information with. Shutterstock
In the last year, about a hundred Model United Nations were conducted in Nepal, with 75 held in Kathmandu alone, according to Ishani Pokharel, a former St Mary's High School student who is a regular participant in the events.
"The number of Model United Nations has increased in the past years, but the quality of the conference has gone downhill," said Pokharel.
Students once flocked to these programmes to discuss world issues and to simulate becoming diplomats but these days, Pokharel says, they simply register to skip school for a couple of days. And that's just scratching the surface.
"There's so much more happening behind the scenes than meets the eye," said Pokharel, who was on the organising committee of four Model United Nations in the past two years and she admitted that they are a very profitable business.
"Though the event requires two weeks of undivided attention and labour, the results are worthwhile," she said. Pokharel and her friends made a total of Rs1.4 million from one of the St Mary's School Model United Nations.
According to Sabil Khan, who has organised more than 20 model UN events in Nepal since 2016, the programme can be an extremely lucrative business.
For a single Model United Nations programme, which can host up to 300 participants, a capital of about Rs700,000 is required. The money usually comes from colleges and educational consultancies in the form of major sponsorships. In return for advertising, promotions and a dedicated stall at the event venue, colleges and consultancies provide funds of Rs 500,000 and more, Khan told the Post.
"Usually, companies that target the youths are our largest donors. They get to attract more clients through such events," said Shashwat Gaire, who organised three Model United Nations last year. However, promotions aren't the only way that these institutions profit.
Pokharel, Gaire and Khan all admitted that organising committees often sell their participants' personal information to these institutions.
"They sponsor us because we give them our participants' information that they fill into our registration forms," said Pokharel. "Their names, numbers, email addresses and other information through which the consultancies can contact them."
While Pokharel says that participants aren't aware that their information is being sold, Gaire believes that it's all out in the open.
"We don't tell the participants about their information being given to these institutions, but since we address them [sponsors] in the opening ceremony and they themselves talk about their institutions and how they will contact them in the future, I believe it's pretty obvious," said Gaire.
Khan said that he himself had never sold any participant's information to sponsors, but he admitted that others did it and that he didn't approve of the trade.
"When we first started Model UNs, we calculated the expenses beforehand and funded our events through delegate fees that participants paid during registration. Now student information is being sold, which I have never liked nor do I recommend it," said Khan.
Khan said that AECC Global, an educational and migration consultancy, was a major sponsor for some of the events in the past and organising committees had sold them personal information of students.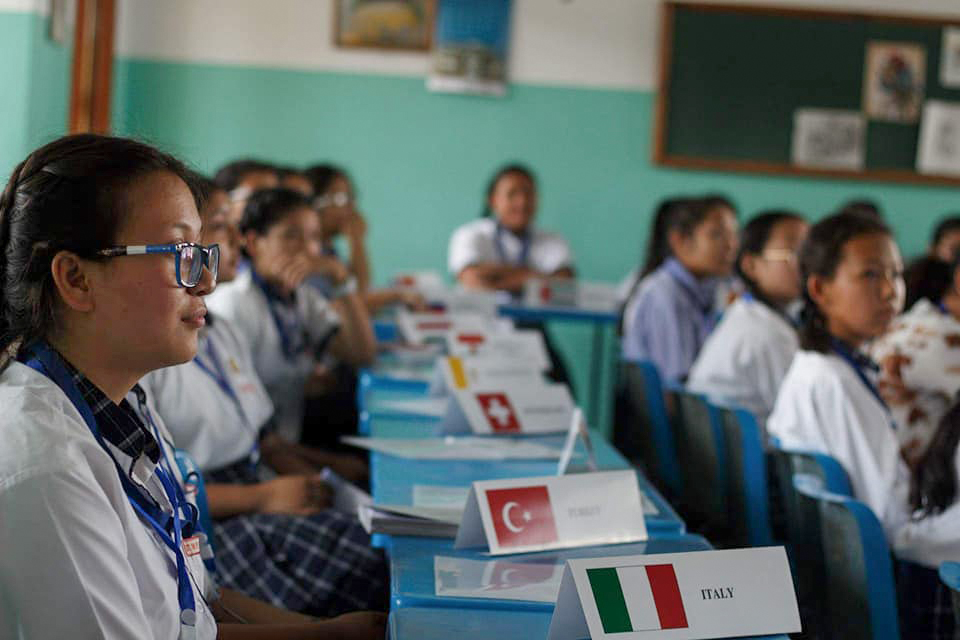 Students as young as 17 are individually organising MUN conferences across the country. Photo: St. Mary's MUN Facebook page
In an interview with the Post, Pratikshya Koirala, senior marketing and outreach officer at AECC Global, denied all allegations.
"Yes, we do sponsor these events where we can reap benefits, but we do not buy information," said Koirala. "However, to calculate our Return Of Investment and the efficacy of the event, we do go through the registration forms."
Despite Koirala's defense, participants of Model UN events told the Post that they have received calls and emails from consultancies and colleges they never shared their information with. Suman Vaidya, 19, and Nikita Gautam, 18, both said that they had received calls and emails from institutions they don't recall sharing their contacts with.
"After I attended a Model United Nations last year, I kept getting emails from institutions advertising migrating to Australia for education and calls from numbers I didn't recognise. It was extremely annoying," said Gautam.
Koirala said that institutions like AECC Global Nepal provide Model UNs with sponsorships ranging anywhere from Rs 500,000 to Rs 2 million, depending on the scale of the event.
"The expenses amount to around Rs 700,000. What remains from the sponsorship and the delegate fees all comes back to the organising committee," Pokharel said.
Gaire told the Post that the profit they make is approximately 20 percent of their budget, but in some cases, the profits can go upto 50 to 60 percent.
Despite earning hundreds of thousands off a single event, many organisers don't pay taxes nor conduct audits. Khan himself made millions by hosting Model United Nations, and launched his own KKFC Restaurant in Kumaripati.
"I've made mistakes in the past. I lost focus and capitalised on Model UNs," said Khan. "I even started a business with the money and connections I made. But looking back, being business minded while conducting the programmes degraded the purpose of the conference and now I'm trying my best to reverse it."
Khan said he is attempting to bring back the "authentic Model United Nations experience" in Nepal through the Kings-Model UN that he's currently organising, sponsored by Kings College.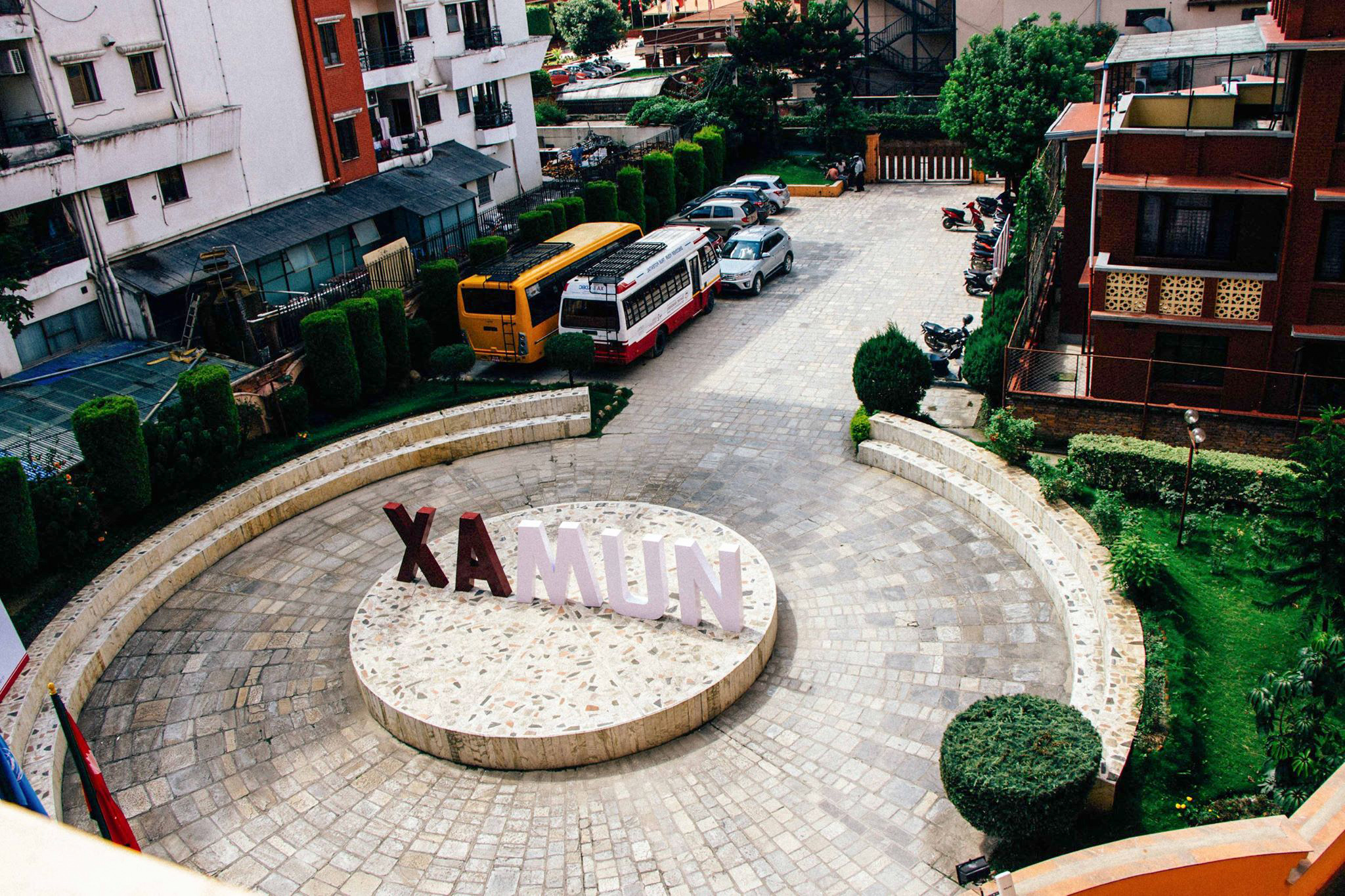 Several private colleges, like Xavier Academy, whose students host MUN events declined to comment for the story. Photo: Xavier Academy MUN Facebook page
Parents and guardians of students who are participating in these events say the lucrative appeal of the programme is taking away from preparing students for the real world, as was originally intended with Model United Nations forums. With plenty of cash to burn, many organisers are indulging in underage drinking and partying, all under the guise of attending a Model United Nations programme.
"At first, he was spending too much on the programmes and he didn't value money at all," said Sahita Lal, the mother of a regular MUN participant. "But now, the programme has fueled drinking with his peers. I just don't know what to do about it."
Organisers don't deny that drinking features heavily at MUN events.
"The week before one of the events, my friends and I went to Dhulikhel for a trip. We spent Rs 200,000 just on beer," Pokharel, the St Mary's MUN organiser said.
The afterparty following the closing ceremony is where most of the drinking happens, several participants admitted in interviews with the Post, as these events tend to be held in clubs and lounges where the students are generally unsupervised.
"As long as these people are drinking and spending their money, clubs don't care what their ages are," said Khan.
All the organisers who spoke to the Post said these days, participants decide whether or not they want to attend a Model UN forum depending on where the afterparty will be hosted. It's not rare for participants to entirely skip the conference part, and simply show up for the social events, organisers said.
In the last year alone, several Model United Nations' afterparty events were held at some of the top clubs in the city—Chelsea International Academy booked its event at Karma Bar & Lounge; the Universal Helping Hands Foundation's afterparty was at Victory Lounge; Shambhala International's closing event was an evening at Club Fahrenheit.
Club managers said while they do allow hosting of such events, they don't serve alcohol to underage students.
"We don't let underage kids in unless they are here for a private event or have a reservation. They're allowed inside until clubbing hours start at 11:30 pm," Sahadev Sedai of Lord of Drinks, one of the largest and most popular clubs in Kathmandu, told the Post. "We check IDs of people who look suspiciously young, unless they are there with a guardian."
Suraj Karki, who runs Victory Lounge, said they don't allow underage teenagers during clubbing hours. "We have hosted lunches for three Model United Nations, but the bar is closed and alcohol was not served in any of them," he said.
But participants have different stories to tell. A recent high school graduate, who has participated in four Model UNs, said he vividly recalled attending the social night at the Victory Lounge last year.
"I'll never forget that evening. All the participants and the organisers were either high or drunk, including me," said the 18-year-old who requested anonymity because she is still involved in organising the events. "I was also followed and assaulted by one of the other participants."
Several female participants that the Post spoke to said that they felt unsafe at the parties that follow the conferences.
"My committee's moderator wouldn't let me leave until I agreed to dance with him," Utsukta Rimal, a ninth-grader, told the Post.
Another high school graduate said she stopped participating in Model United Nations after being constantly targeted by boys.
"I've heard guys making bets on how many girls they can score at these parties. I've been approached and cornered multiple times by guys who were drunk," said the 20-year-old student, who also asked that she not be named because she feared she would be bullied.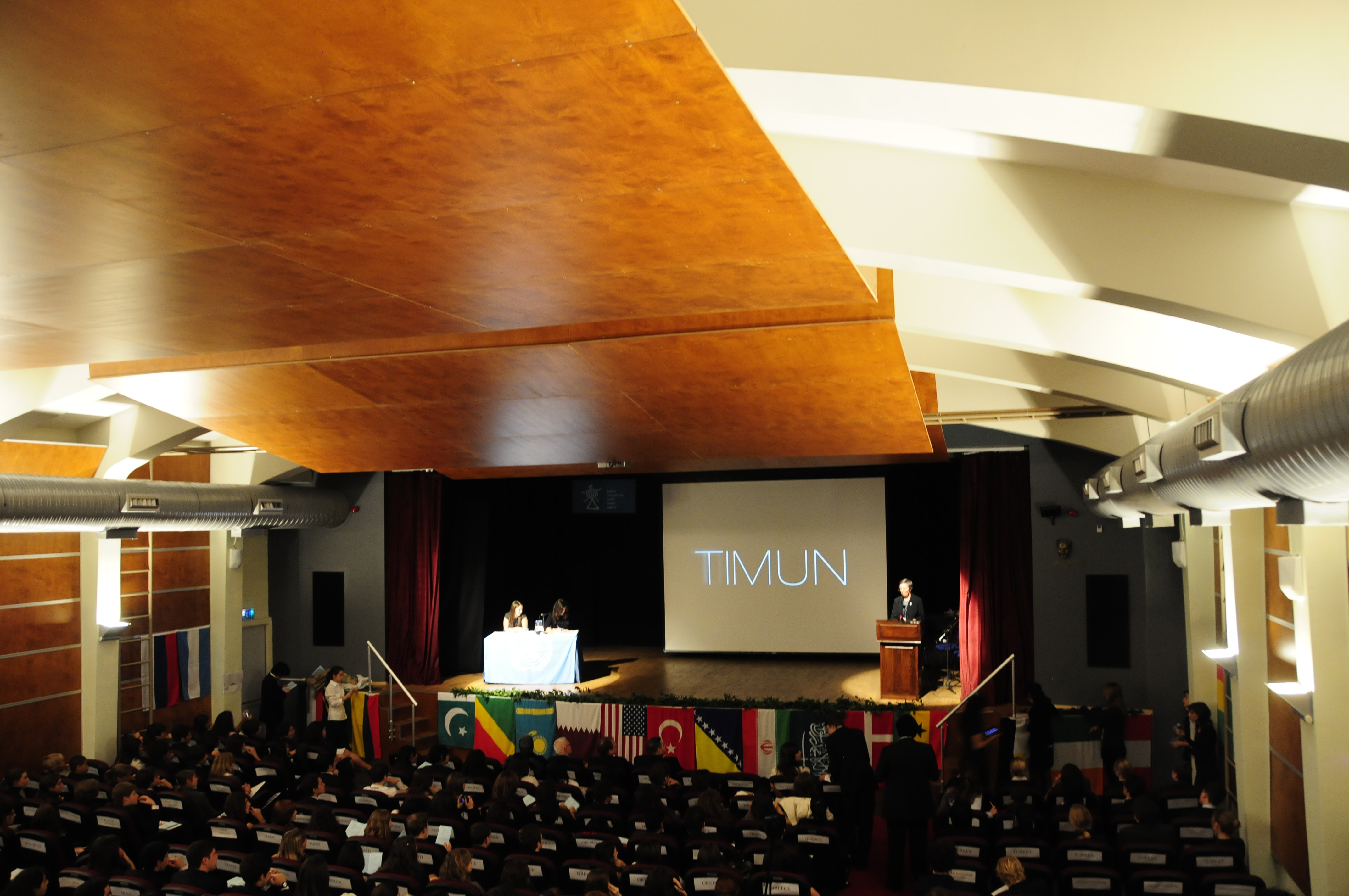 Model United Nations conferences, like this one in Turkey, are popular among students all over the world. Wikimedia Commons
Several schools and colleges denied the Post reporter's request for comment. Despite multiple attempts, Little Angels' College refused to connect the Post with officials and hung up when asked for a response. Representatives at Xavier Academy and St Mary's High School did not respond to repeated calls either. In a phone interview with the Post, a director at Chelsea International Academy said the school has no formal oversight of MUN events.
"The event is conducted by the student body, so we can't take full accountability," said Rajesh Adhikari, who heads the academy's A-levels programme. "We do try to supervise the MUN as much as possible."
When asked about the afterparties, Adhikari said the school only allows students who have permission slips from parents to attend those events, and usually sends one or two supervisors to the party venues.
"We can't keep everyone on a leash because there are delegates from Bachelors level as well," he said. "But we plan to stop organising afterparties starting this year and be more strict about ethical behaviour."
The Post also asked the United Nations if it was aware of, and involved in, hosting the dozens of Model UN events taking place in Kathmandu. After UN officials in Kathmandu refused to comment on the record, representatives from the United Nations headquarters in New York told the Post, in an email, that the organisation does not host these events and has no links to the programmes being organised in Nepal.
"In general, the United Nations Department of Global Communications would hope that organizations dedicated to simulating the work of the United Nations would adhere to United Nations values, including with respect to human rights, responsible business practices and sustainable development," Brenden Varma, Public Information Officer at the Department of Global Communications for the UN in New York, told the Post.
In the meantime, what started out as an academic endeavour has continued to morph into a commercialised, unsupervised, and, according to some parents and guardians, unethical practice with no one taking accountability. Some guardians say they are skeptical of whether they should even allow their children and siblings to attend such events.
"I don't know if it's worth sending my daughter to an environment where the actual conferences are empty,"said Purshottam Gautam, a 43-year-old father. "But their afterparties are always filled, and are a threat to my daughter."
Dear reader, we'd like to hear from you. We regularly publish letters to the editor on contemporary issues or direct responses to something the Post has recently published. Please send your letters to tkpoped@kmg.com.np with "Letter to the Editor" in the subject line. Please include your name, location, and a contact address so one of our editors can reach out to you.
---