Naya Shakti forms 35-member Interim Council
Baburam Bhattarai on Sunday unveiled a preliminary structure of his proposed party highlighting its key features.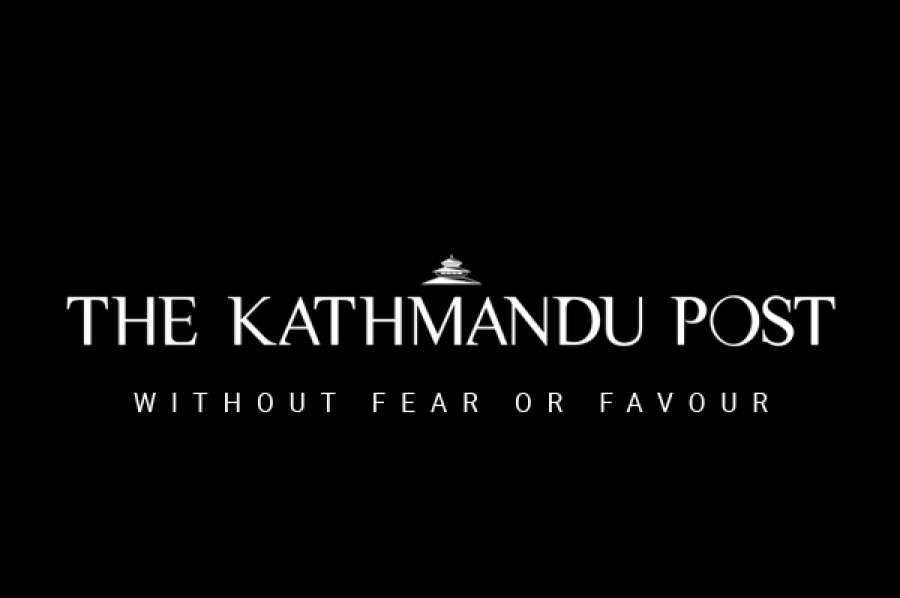 bookmark
Published at : January 25, 2016
Updated at : January 25, 2016 08:43
Kathmandu
Baburam Bhattarai on Sunday unveiled a preliminary structure of his proposed party highlighting its key features. He announced a 35-member Interim Council which would be transformed into a new political party within a month.
Former Finance Secretary Rameshore Khanal, former AIG Ganesh Rai, Artists Ashok Sharma, Karishma Manandhar and Saroj Khanal, among other personalities, have been associated with the Naya Shakti. Bhattarai has been named the coordinator of the council.
Retired government and police officials are other members of the council. The main principles of the new force are said to be participatory democracy, good governance, accountability and rule of law.
The Naya Shakti campaign has set up its office in Babarmahal, Kathmandu. A group of leaders have been assigned to draft the party's statute. The new force will solicit suggestions before formulating its manifesto.
The first general convention of the council will be held before the party is registered. One person one post, right to reject and right to recall elected officials are other principles of the new group. Bhattarai has already said that it will be a "left democratic" party. The new entity would embrace the federal structure, in a way to incorporate all sections of society.
Speaking at a press conference, Bhattarai said economic prosperity and development are the goals of his political force. Bhattarai, a former prime minister, said he wants to create a new political culture, new style and sense of responsibility in the country.
Bhattarai said the country had entered a new era with the promulgation of the new constitution in September. He urged the parties to settle some disputes related to the constitution.
"The issue of political achievement should now be secondary and economic agenda the country's prime agenda," said Bhattarai, adding that end to corruption, economic development, employment generation and social and economic justice are other aims of his force.
Dahal, BRB playing one-upmanship
Kamal Dev Bhattarai (Kathmandu)
On Sunday noon, when Baburam Bhattarai was busy announcing his Naya Shakti's preliminary organisational structure, around the same time his former boss UCPN (Maoist) Chairman Pushpa Kamal Dahal was inducting a group of cadres of various political parties, including one from Naya Shakti into the UCPN (Maoist).
The two incidents showcased a subtle rivalry between Bhattarai and Dahal, whose relation even in best of times had been an 'uneasy alliance'.
As part of the party building process, Bhattarai announced 35-member interim council on Sunday of his Naya Shakti, or new force. But in reality, both the leaders are competing to attract individuals from the same pool.
Bhattarai, who had invested three decades in the UCPN (Maoist), wants to rope in more of his former comrades for his new party. Dahal, on the other hand, is working hard to prevent his cadres from joining the Bhattarai-led party. Both see their future hinging on undermining the other.
The two are making efforts to entice leaders and cadres of breakaway Maoist parties. Dahal is holding intensive consultations with breakaway Maoist parties, including the Mohan Baidya-led Maoist party for merger.
A few days ago, some central leaders of Maoist party led by Netra Bikram Chand joined Bhattarai's campaign. And he plans to attract even youth leaders from the CPN-UML. Dahal, from his many indications, eventually wants a party unification with the UML.
The rivalry between the two often turns into a heated exchange of words as they want to project another in a negative light to influence the cadres.
At a public function this week, Dahal said: "While Baidyaji was in the party he did not allow me to engage in constitution drafting process. And Bhattarai did not allow me to build the party. Now, I am free to build the party." He has publicly alleged that Bhattarai severed ties with the party on the advice of 'foreign forces'.
A few weeks ago, Bhattarai dismissed the political document passed by the UCPN (Maoist) Central Committee, terming the party ideology status quo and dogmatic.
The rivalry has the potential to shape the national politics. Bhattarai, former Maoist ideologue, is seen as an intellectual heavy weight in Nepali political scene. Bhattarai has expanded his political circle to attract civil society leaders, while Dahal is known for his oratorical skills and ability to build organisations.
In fact, the two shared a long history of "uneasy alliance". Even while underground, the Dahal faction viewed Bhattarai with suspicion, regarding him as pro-Indian.
In recent meetings, Bhattarai recalled that Dahal had taken action against him and put him under house arrest in 2004 when he advocated an alliance with parliamentary parties. In 1985, Dahal left the CPN (Masal) led by Mohan Bikram Singh—a party Bhattarai was associated with and formed the Mashal party—another party with the same name with just spelling difference. Now, in what is seen as a major ideological departure, Bhattarai is striving to form a left democratic non-communist.
With Bhattarai dropping a hint at supporting the movement of the Madhesi Morcha, observers say, it could make the implementation of new constitution difficult. However, given weak organisation of both UCPN (Maoist) and the fledgling Naya Shakti, both face an uphill task of reviving their lost glory.
---