Valley denizens reel under fuel shortage
As Dashain celebrations continue, Kathmandu denizens are worried about managing petroleum products for the festive season as supply of cooking gas is far from normal in the country.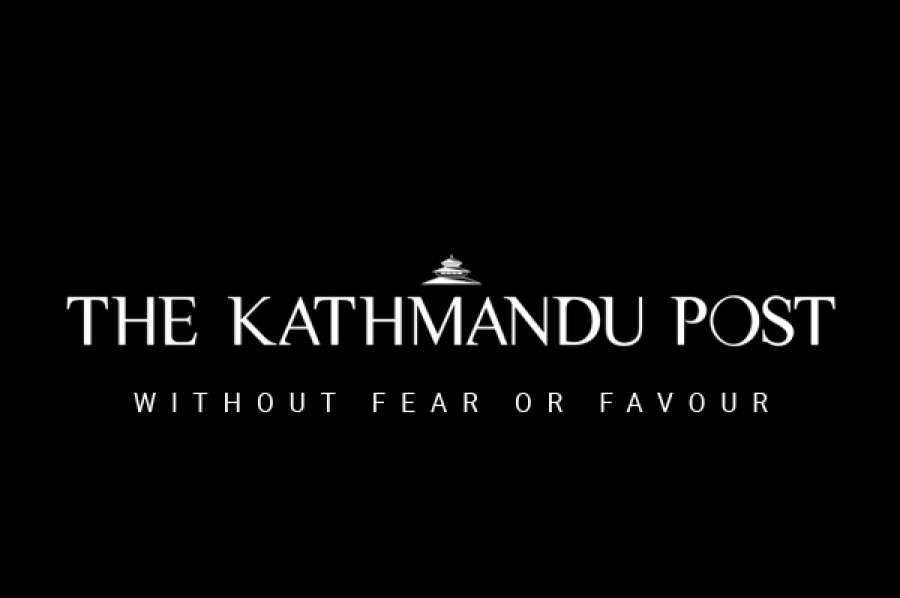 bookmark
Published at : October 18, 2015
Updated at : October 18, 2015 08:57
Kathmandu
As Dashain celebrations continue, Kathmandu denizens are worried about managing petroleum products for the festive season as supply of cooking gas is far from normal in the country.
Forty-three-year-old Usha Parajuli from Tinkune is concerned about performing Saradda (annual death ritual) at her home just before the day of Tika. "We have to call our relatives during festive times. Every year we have been calling over five dozen people and serve food, but this time we are worried about providing feed the guests as we don't have cooking gas."
Thousands of Hindu households face a similar plight. "Since we have a constitution made by elected representatives after six decades, this was the best time to extravagantly celebrate Dashain. But we are still deprived of basic needs as we find it difficult to put food on the table," said Ram Chandra Bhusal, a resident of Bafal.
According to the National Population and Housing Census, Kathmandu Valley has about 2.5 million people, of which over 60 percent are out of the Valley. However, officials at the Department of Transport Management (DoTM) say only a third of the population will be able to leave the Valley owing the shortage of fuel.
"Last year after Ghatasthapana, we were able to send over 6,000 public and private vehicles out of the Valley for Dashain tika. This time we are only able to move around 1,500 vehicles per day," said Basanta Adhikari, spokesperson at DoTM.
As construction works have halted due to shortage of fuel, labourers from the informal sector have been facing difficulties in making ends meet. Some are not even able to afford the current exuberant ticket prices to head back home for the festivals.
Krishna Gautam, regional co-ordinator of Informal Sector Service Center (ISSC), agrees with the problem faced by the working population. "Due to this prolonged crisis, their works have come to a pause, leaving them with no money to go back to their villages," said Gautam. He added that a lot of people from various parts of the country would come to Kathmandu to work as painters and cleaners just before Dashain.
"The working class is the most affected. They were also the ones to suffer during the April earthquake," said Gautam. According to ISSC, around one million people work in the sector.
Majority hotels, restaurants shut
Roshan Thapa on Thursday took his family of three to dine at the newly opened Little Kathmandu Cafeteria in Sankhamul. But the restaurant that once used to serve a wide variety of dishes is not able to provide over 90pc of food items on its menu owing to the shortage of cooking gas.
"My children wanted to have momos and pizzas. But the restaurant did not have cooking gas to cook them," said a dejected Thapa.
A majority of restaurants in the Valley are not able to serve a wide range of dishes due to the fuel crisis. Over 30pc restaurants and bars in the Valley are said to have shut operations. Those open only serve bakery items and light snacks.
Entrepreneurs admit that they are witnessing huge losses due to the fuel shortage. "We regularly offer fried items, burgers, sandwiches and beverages. As we can't serve everything now, a majority of customers do not visit again," said Man Bahadur Tamang, owner of the restaurant that was opened five months ago.
Similarly, all eight outlets of The Bakery Café in various places within the Valley have not been able to run smoothly. However, the owners say they are trying their best to please their customers.
"Our opening time is 11am and closing time is 9:30. But due to the cooking gas crisis we have reduced our opening hours. We are running the Café for only six hours a day," said Nirmal Shah, manager of the Baneshwor outlet. He said the number of customers has steadily increased in the past few days as other restaurants in the areas are now closed, and those which are open are also not able to provide food items in demand.
The Café has been using electricity to make momos but has stopped serving pizzas. They have also reduced some of their food items.
Other major hotels restaurants, including Alina's Bakery Cafe, Indreni Food Land and Kantipur Fast Food, are facing similar difficulties due to the present crisis.
In the past few years, Kathmandu denizens are seen to be more outgoing, preferring to head out to restaurants, throw parties and organise gatherings outside. But with the unofficial trade embargo by India, people have had to force themselves to stay back home.
---
---