Olangchung Gola: An unexplored gem
The far-flung village is also the hometown of world-renowned ophthalmologist Sanduk Ruit and Nepal's first female tourism minister Yankila Sherpa.

The village is set on a narrow valley flanked by massive hills on both sides. Prakash Chandra Timilsena/TKP
bookmark
Published at : December 16, 2022
Updated at : December 16, 2022 08:33
From the foothills of Mt Kanchenjunga flows the river called Tamor, and it is by the banks of this very river that one has to walk to reach Olangchung Gola-7 of Phaktanglung Rural Municipality. The trekking trail to the village starts from Ila Dada, and it takes around seven hours.

The village is known to the outside world for mainly two reasons. The first is that it is the largest village of the Walung community and has a total of 64 houses, all with neatly arranged wooden roofs. The second reason is that it is the village where Yankila Sherpa, the first woman to become Nepal's Tourism Minister, and Dr Sanduk Ruit, a world-renowned ophthalmologist, were born.
At a time when tourism is getting increasingly popular in remote villages of the country, Olangchung Gola has all the potential to become a tourist destination on its own. The trail to the village cuts through forested hills, several waterfalls, suspension bridges, and of course, the beautiful Tamor. The village itself is set on a narrow flat land flanked by rocky hills on both sides, with the Tamor flowing in between.
"Our village is far behind tourism development despite having immense potential," says Ward Chairperson of Olangchung Gola-7 Cheten Walung (Sherpa). "Absence of road connectivity has allowed us to tap into our tourism potential."
The villagers of Olangchung Gola make their living by selling herbs, traditional carpets, and rearing livestock to sell meat and dairy products.
Though my trip to Olangchung Gola was short, it was enough for me to realise the immense tourism potential of the village. The trail to the village is one of the prettiest and most peaceful I have ever walked on. The village itself is very unique, and the hospitality is such that it makes you feel at home.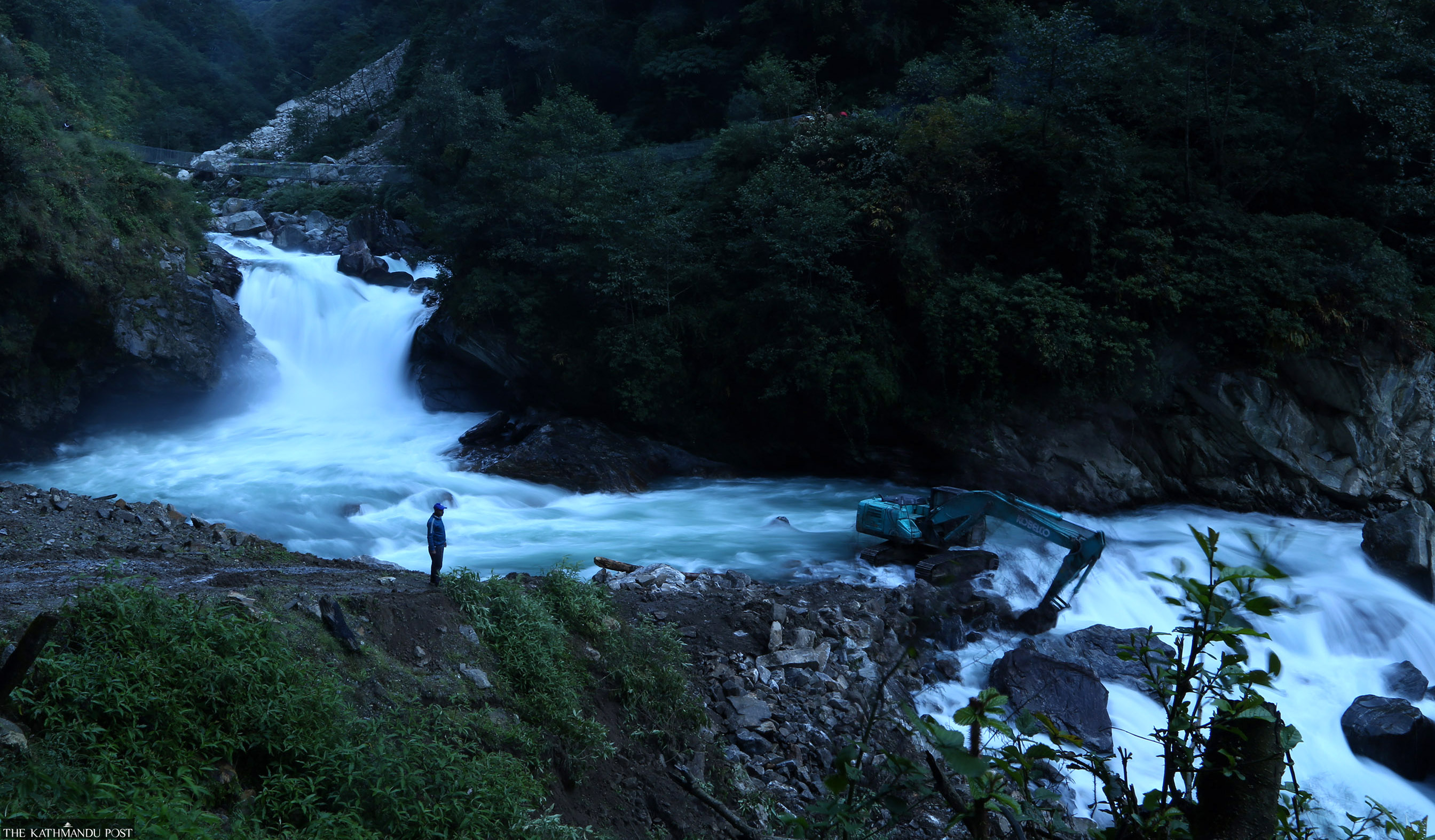 An excavator makes its way across the Tamor River in Sukepani, which is the starting point for treks to Olangchung Gola. Prakash Chandra Timilsena/TKP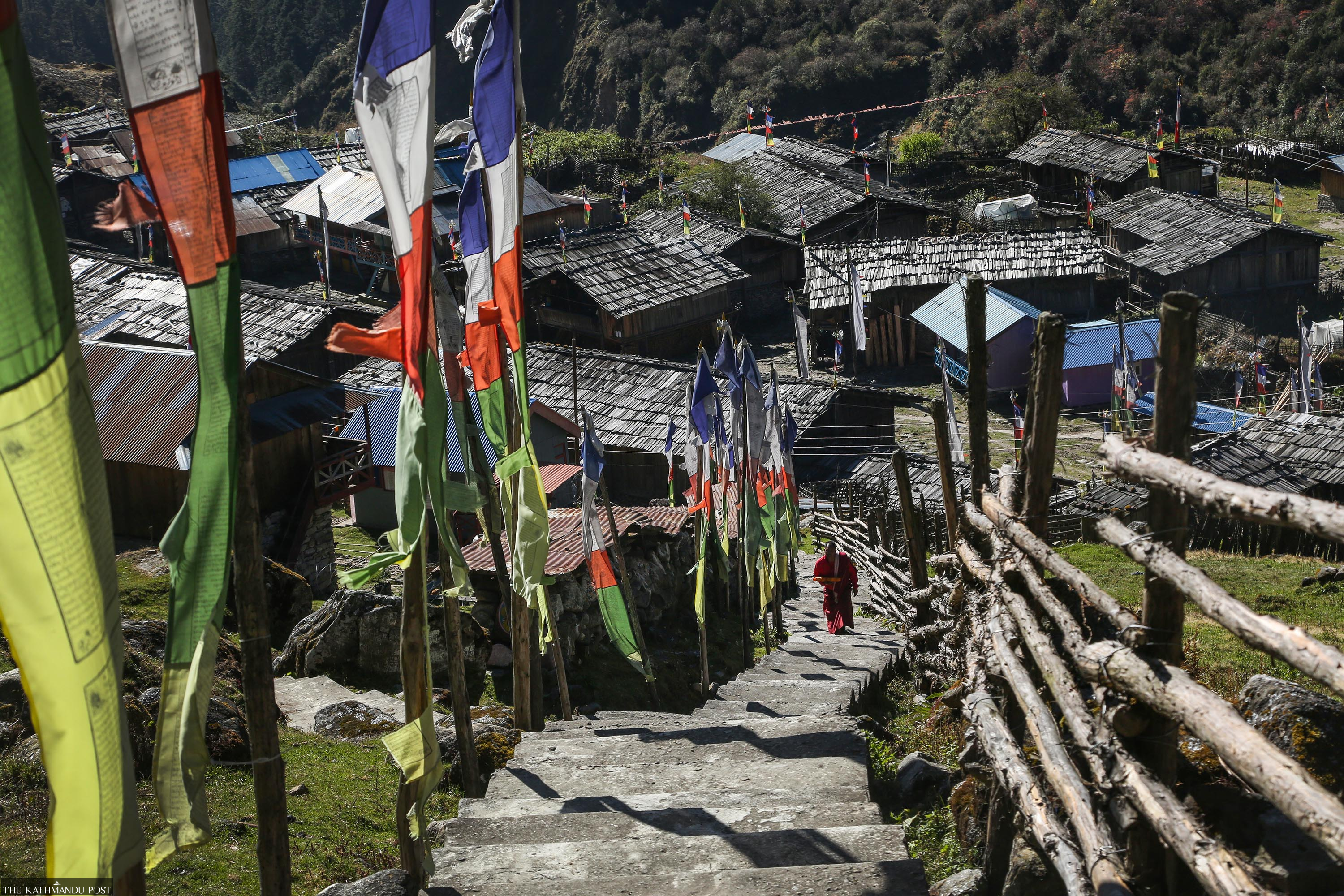 Olangchung Gola's residents are predominantly Buddhist, and the village is also home to Taplejung district's oldest monastery, Diki Chhyoling Monastery. Prakash Chandra Timilsena/TKP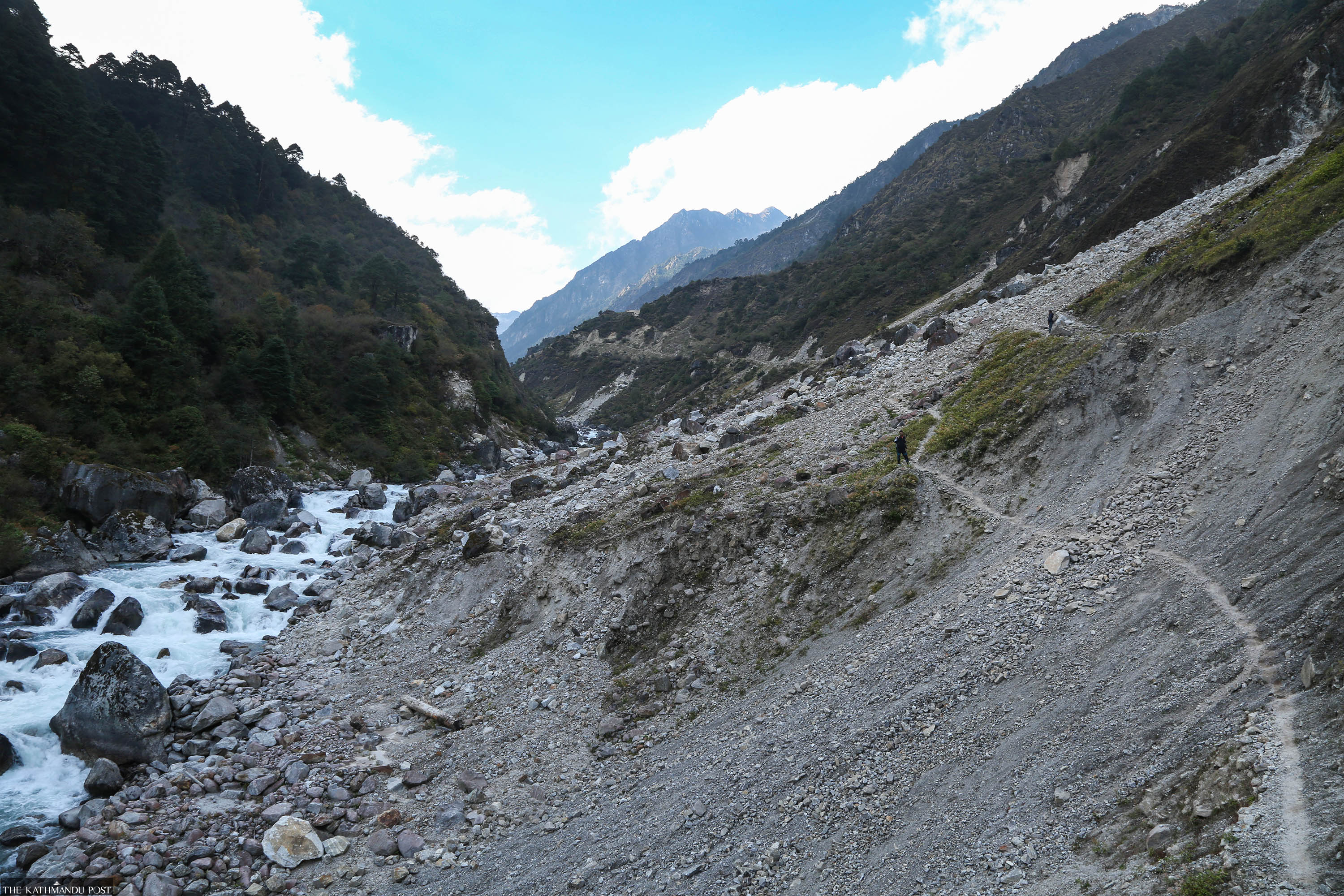 Trekkers have to cross a landslide-prone area just before reaching the village of Olangchung Gola. Prakash Chandra Timilsena/TKP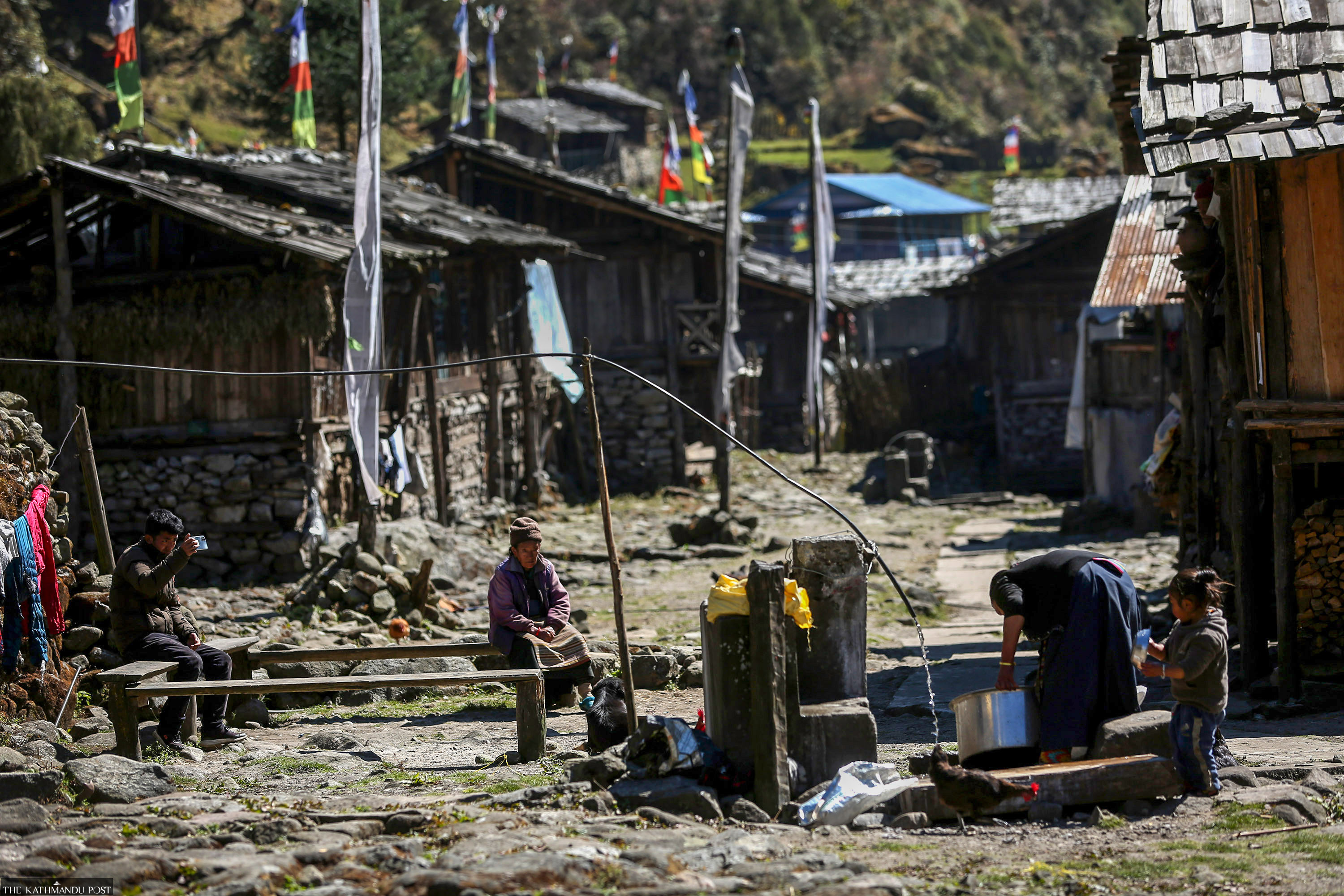 Only the elderly and children now live in the village, with youngsters leaving either for Kathmandu or abroad. Prakash Chandra Timilsena/TKP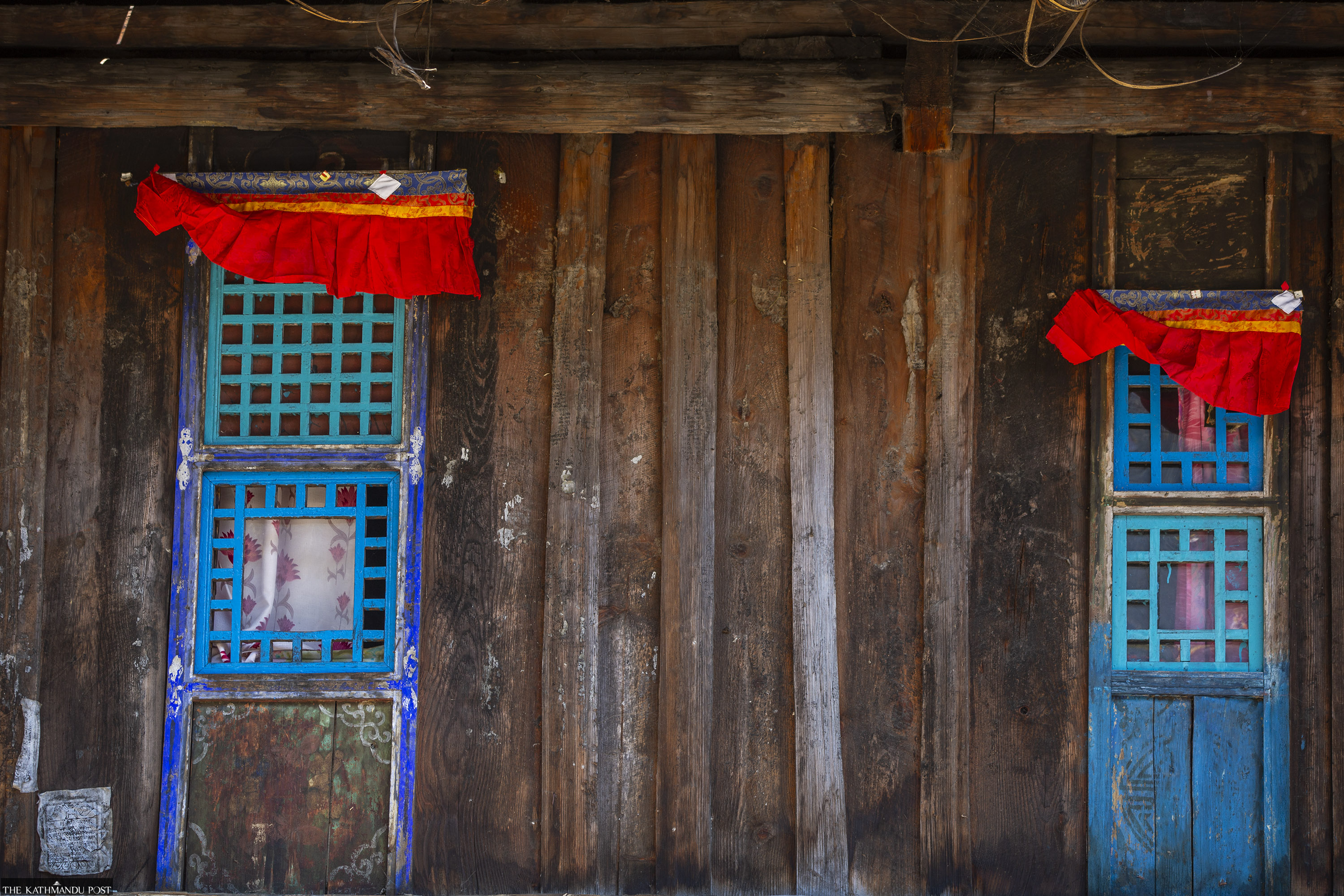 Many of the village's houses still have colourful traditional lattice windows. Prakash Chandra Timilsena/TKP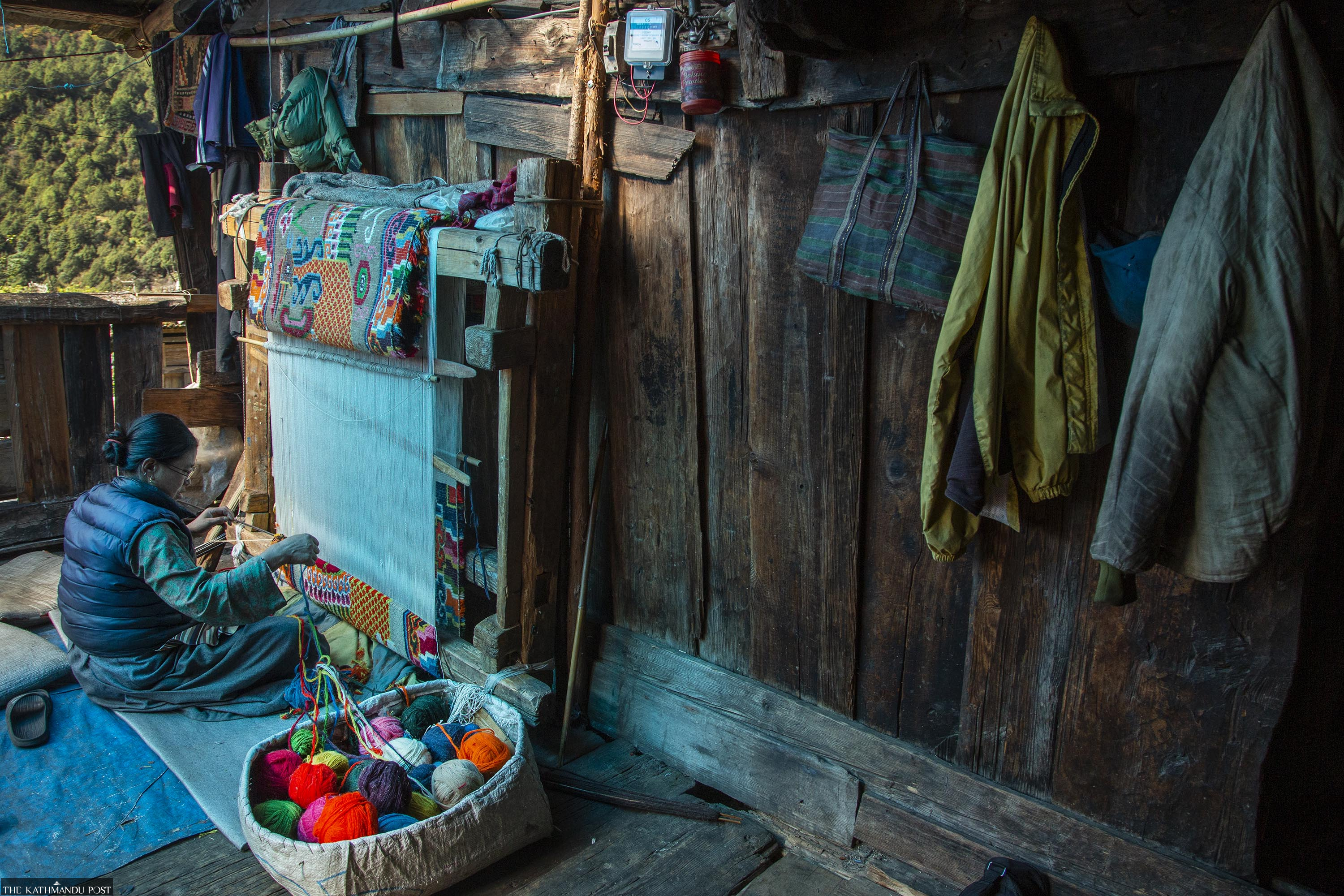 The majority of the village's residents weave traditional carpets to make a living. Prakash Chandra Timilsena/TKP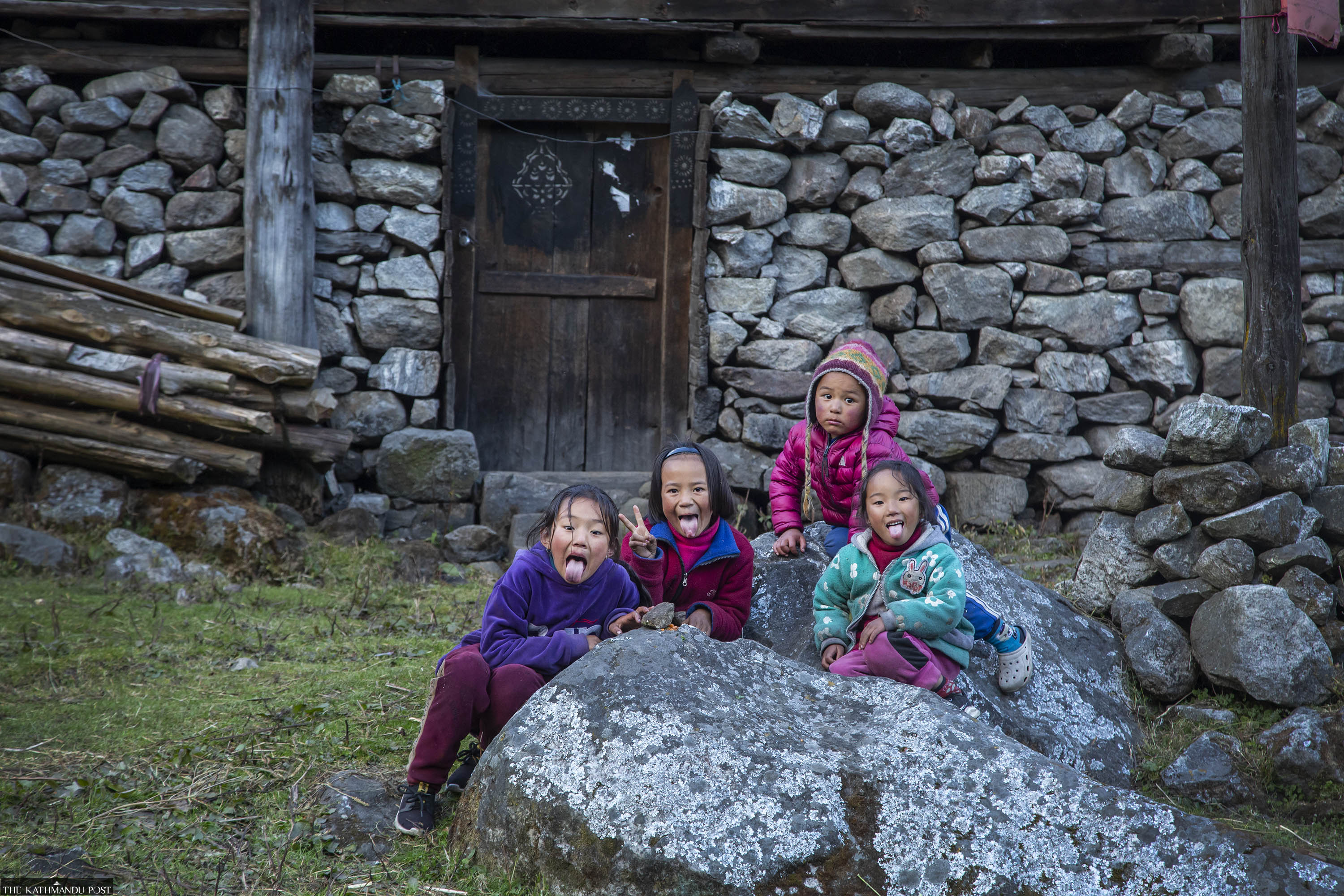 The village is set on a narrow valley flanked by massive hills on both sides. The village is home to Nepal's largest Walung community. Prakash Chandra Timilsena/TKP
---
---