Ranimahal: the jewel of the west
How much of the palace's storied legacy is remaining today? Plan a visit to Palpa to find out for yourself.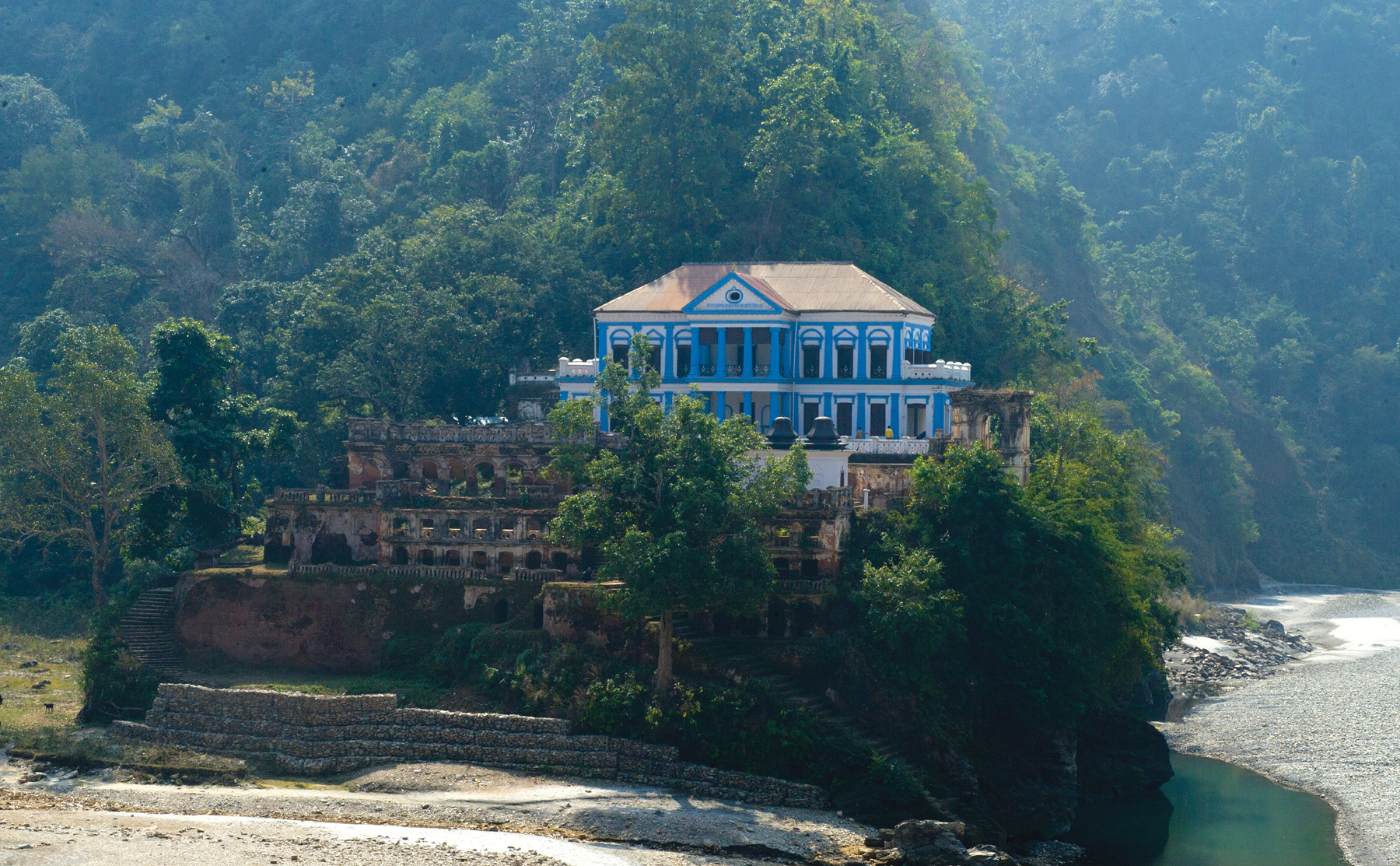 Shutterstock
Published at : February 29, 2020
Updated at : February 29, 2020 07:54
Ranimahal is a stately brick-and-mortar edifice constructed in 1893 by then General Khadga Shumsher to commemorate his deceased wife, Tej Kumari. The palace is nestled on top of a giant rock, at the banks of the Kaligandaki River. In these regards, Rani Mahal, or Queen's Palace, has parallels to Taj Mahal of India, the reason why it is often referred to as Nepal's Taj Mahal.

Ranimahal is perhaps the most famous landmark in Palpa. But the palace and the ancient town of Tansen nearby have been long in the shadows, sandwiched between the glamour of Pokhara to the northeast and Lumbini to the south. Moreover, for a lack of proper upkeep, the castle has been at risk of landslide and erosion. Even the latest efforts to renovate Ranimahal, in 2016, courted controversy, with the locals miffed over the use of cement mortar instead of traditional construction materials. As recently as January, a report pointed out that Ranimahal's properties are being infringed upon. Amid all this, how much of the Ranimahal's storied legacy is remaining today? And, is a trip to Ranimahal worthwhile at all?
Perhaps the best thing one can say about Ranimahal is it has a quiet atmosphere, surrounded by natural opulence, and, of course, the historical significance of the palace itself. Nirmal Shrestha, a historian, says the king had the ambition to develop the palace as a religious destination, an equivalent to India's Benaras. "That possibility is alive even today," he says. "If that happens, it would invite thousands of pilgrims every year. But even as it stands today, the palace has enough draws to satisfy tourists, especially those who want to get lost in nature and appreciate history." But Shrestha pointed out the local government's indifference to the infinite possibility Ranimahal holds.
Ranimahal, the four-storey, 56 ft broad and 112ft tall palace, was constructed according to a fusion of European and neoclassical styles of architecture. A prayer room of Khadga Shumsher lies at the eastern front of the palace. There are sitting rooms on the topmost floor, while there are bedrooms in the middle. The palace is surrounded by gardens and a pond. The stairs that start from the palace gate goes all the way down to the river Kaligandaki. Previously, the palace was the entry point for thousands of religious pilgrims aiming for Muktinath temple in Mustang, because of which there is an ancient guesthouse. There are a horse stable and relics of the king's regime. There are two ponds on the premises, their edges intricately carved. Ranipokhari is also taken by many as a symbol of love; hence the palace sees a host of couples daily.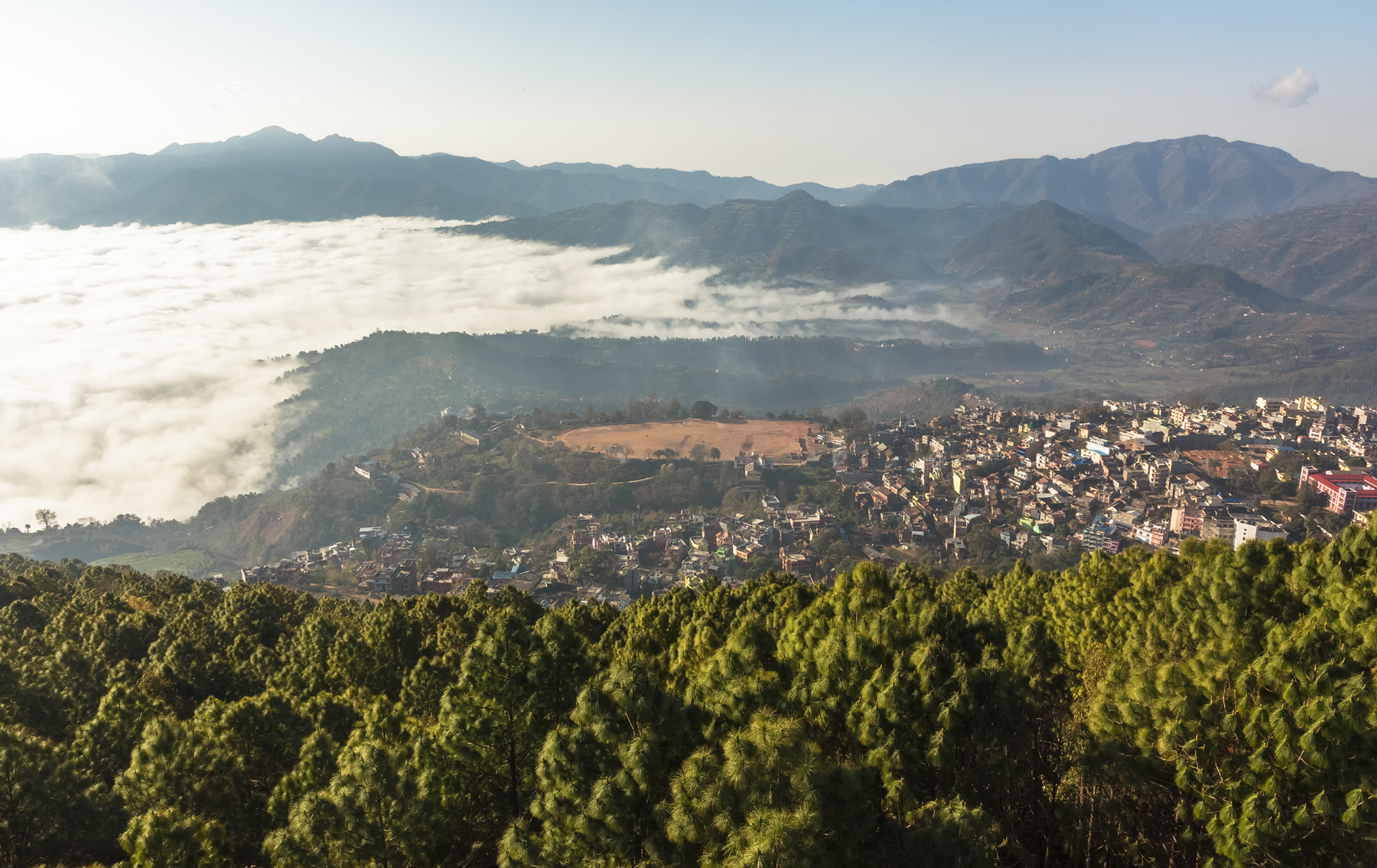 Ranimahal and the ancient town of Tansen nearby have been long in the shadows, sandwiched between the glamour of Pokhara to the northeast and Lumbini to the south. Shutterstock
Of late, Ranimahal is plagued with risks of natural disasters such as landslide and soil erosion. Road construction projects over the palace continue unabated. But the local units seem little concerned to curb these risks, as a result, many locals are apprehensive about the future of this 121-year old monument. Tara Bahadur Thapa, who is 64, said road construction drives and natural disasters are spelling terror on the future of Ranimahal. "Many tourists who visit the palace express concerns about its future," he said. "But the local unit has done little. Ranimahal is losing its sheen." But besides that, Ranimahal makes for a worthy visit, Thapa said. "The scenic landscape and the antiquities are perhaps the most selling points of Ranimahal today," he said.
Ranimahal is located 13km away from Tansen, which is 396 km from Kathmandu, 65km from Lumbini and 120km from Pokhara. One can take public vehicles from Tansen to Ranimahal. Or one can opt to hike from Tansen as well, which is perhaps the most worthy choice if you have some time to spare.
Historians say Ranimahal had plenty of artefacts that harkened back to the time the palace was constructed. But of late, those artefacts have been stolen and this seems to disappoint many visitors. Ratnadevi Shrestha, a visitor from Pokhara, is one of them. "We came from that far to observe the arts and artefacts of the ancient time," she said. "But we got disappointed when we saw hardly anything except for empty rooms."
Worryingly, Tansen Municipality, which currently administrates the palace, seems indifferent to this. The municipality last year constructed a park with Rs1.9million but the park, called Eco Park, is in want of better upkeep. Ashok Kumar Shahi, the mayor, however, floated some promise, saying the municipality plans to preserve the palace and its remaining artefacts with a 'master plan'.
HOW TO GET THERE: Public vehicles to Tansen are available from Pokhara, a 120km ride. From Lumbini, it's 65km far. From Tansen, Ranimahal lies just about 13km away.
WHERE TO STAY: There are hotels and resort in Ranimahal that can host about 300 tourists.
WHAT TO EAT: Delicacies made of fish from Kaligandaki; local chicken and goat curry; and organic Nepali khana.
DETOURS: Awal cave which is nearby Ranimahal is fast gaining popularity. Observe the agriculture farms in nearby Sutuka and Chherlung villages. Also, visit Alamdevi Temple.
BUDGET: Rs5,000 per person per day.
---