Nepal's hospitality haven: A connoisseur's top picks
A perfect sum of experience and service a hotel provides is how they make it to the list.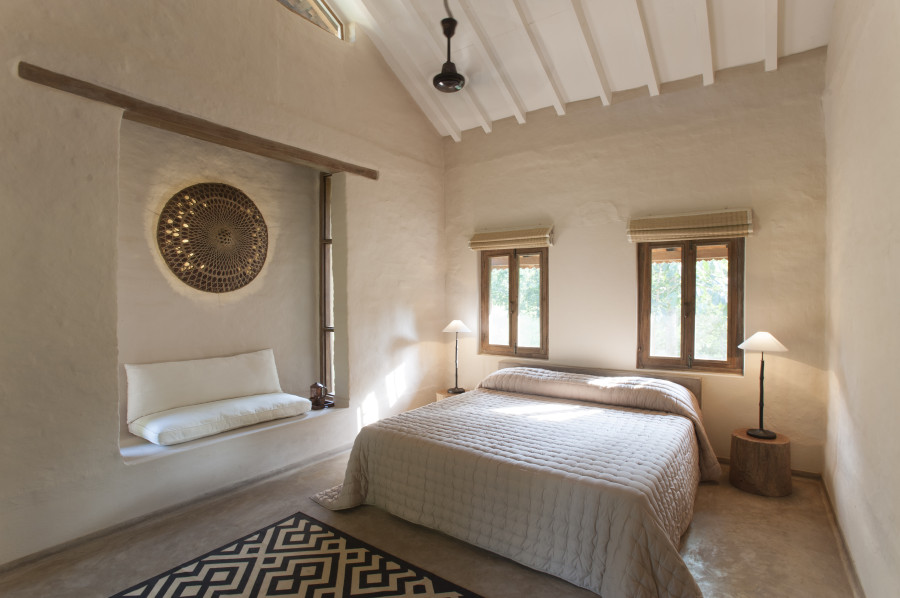 Tiger Tops
bookmark
Published at : November 29, 2019
Updated at : November 29, 2019 07:35
As the Director of Academics at Silver Mountain School of Hotel Management, Kathmandu, I have the opportunity to travel frequently, within Nepal and abroad. I believe that the backbone of great hotels is good service and the quality of the set-up. Merely having giant buildings, LED lights, and sprawling floors don't make great hotels. It doesn't have to be an exhibition, it has to be effective—subtle or not. Here, I list some of my favourite hotels in the country, and attempt to explain what makes them rise above the rest.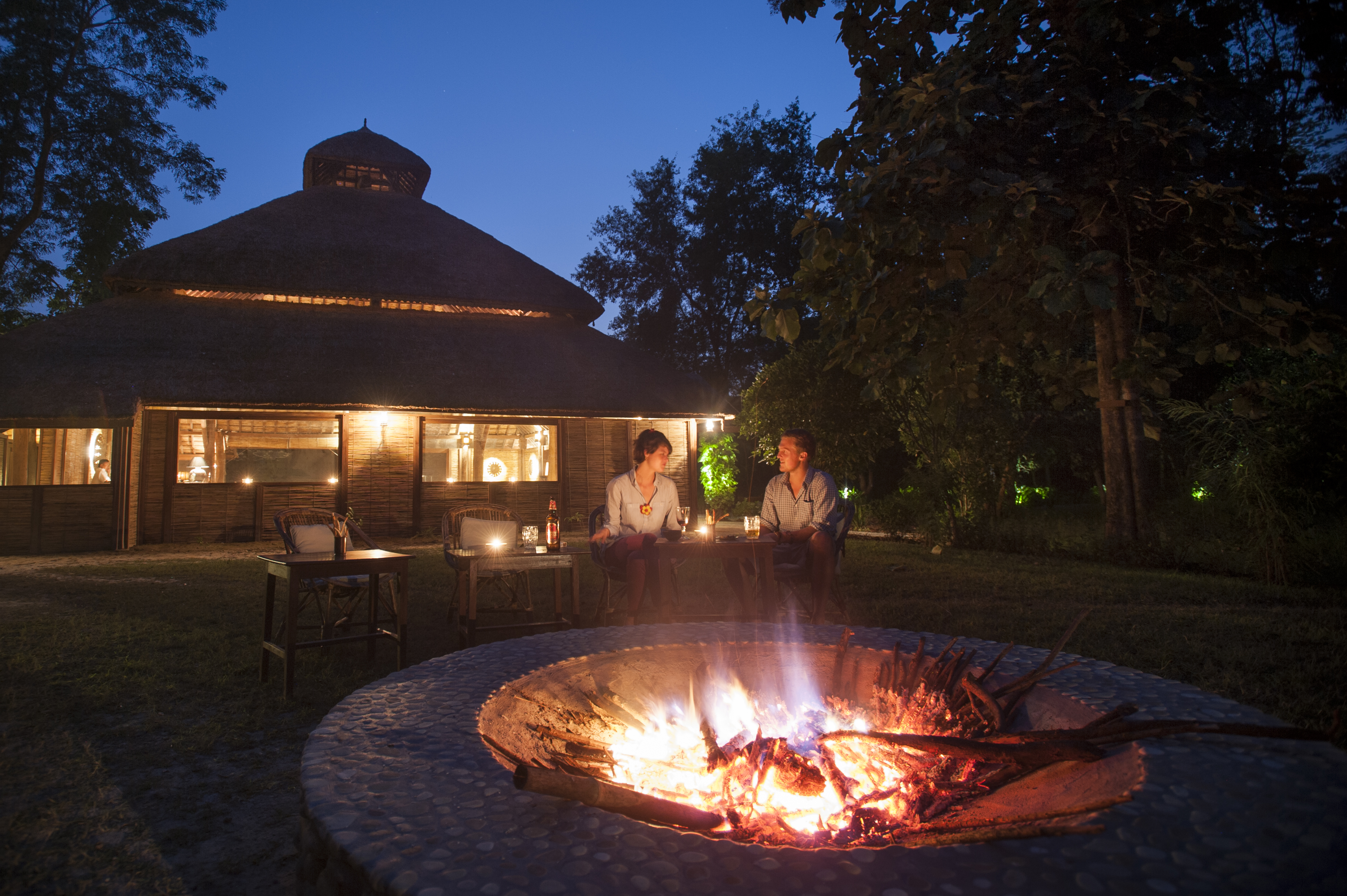 Tiger Tops
Tiger Tops Karnali Lodge, Bardia
Located on the fringes of Bardia National Park, Tiger Tops Karnali Lodge is my cocoon and go-to place when city life becomes too chaotic. The lodge has an old-world charm and a low key understated beauty to it. There are plenty of reasons why I make sure I stay there at least once a year—from its décor, which blends perfectly with the surroundings, its very practical room setup, and amazing organic homegrown food to its serene ambience. But the main reason why I keep going back there is, their non-overbearing and most hospitable service. The staff has that old world charisma, they are polite and multi-skilled. From tucking your mosquito nets with perfection to putting hot water bottles under your blankets on cold winter nights, they don't forget the slightest of details. The lodge doesn't have any of the modern world trappings, which adds to the essence of its existence. When you sit around its magnificent fireplace, you can listen to the stories of shikaar and polos and imagine the glorious rendezvous, perhaps even weave your own story. Moreover, they've trained the locals to provide their authentic hospitality, which is commendable. This gives hope to youth and motivates them to stay in their own village and grow.
Rates start from $95 (during high season) and $75 (during shoulder season) per person, per night, on a twin sharing basis.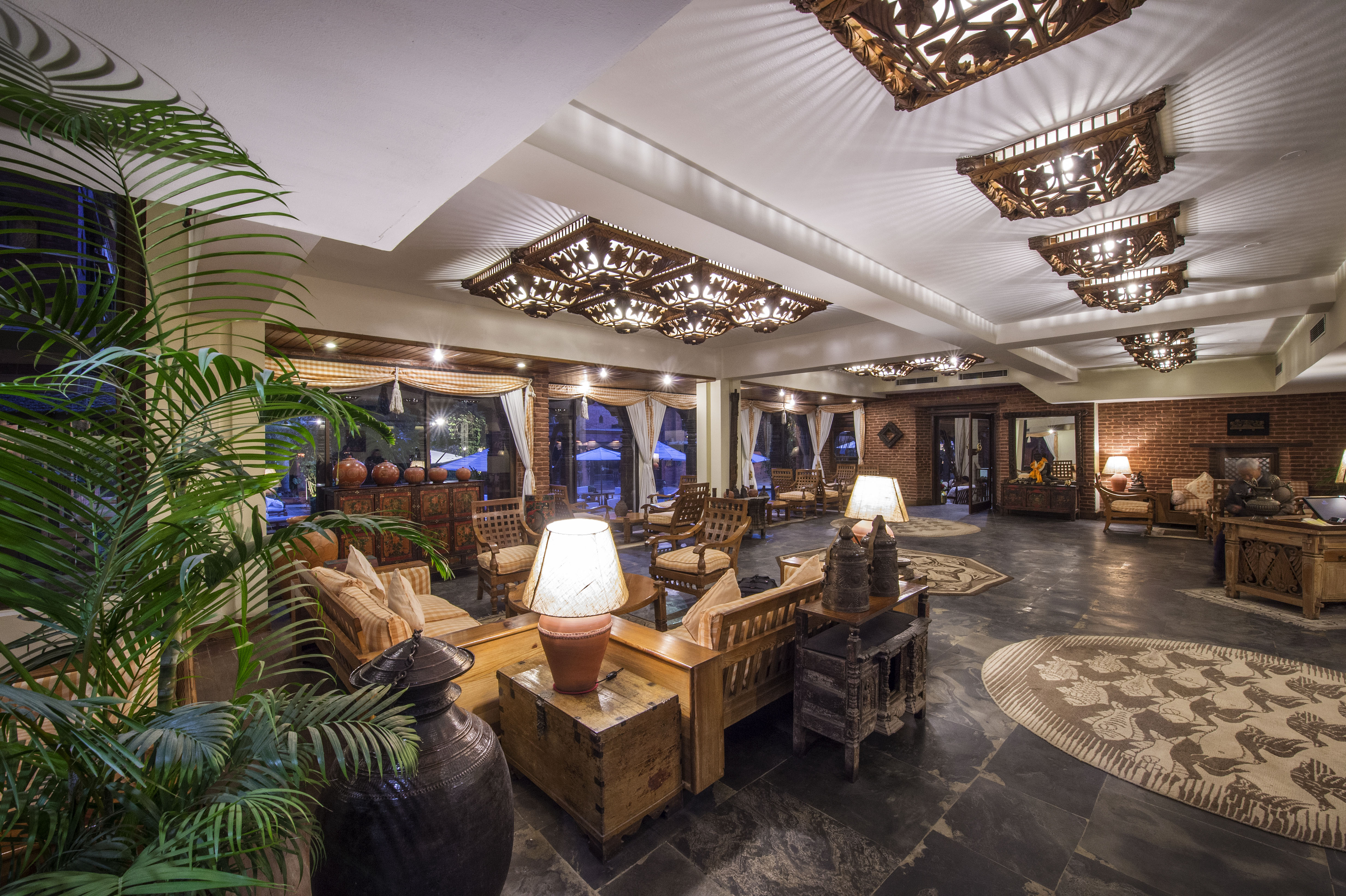 The Dwarika's Hotel
The Dwarika's Hotel, Kathmandu
When it comes to must-visit places in Kathmandu, I shouldn't miss out on mentioning Dwarika's. It's an experience of its own. For me, Dwarika's is about resilience, vision, and consistency. One must experience the hotel's restaurant Krishnarpan when in Kathmandu. I love their grandeur and style. This hotel served as an inspiration for many hoteliers, to restore old properties and convert them into hotels—big and small. Dwarika's started small and continued to grow organically and this shows when one enters the property. The hotel has also made effective use of Nepali handicrafts and arts, which has given a significant boost to what was dying craftsmanship.
Rates start from $280 (during high season), $265 (during midseason) and $220 (during monsoon season) per night.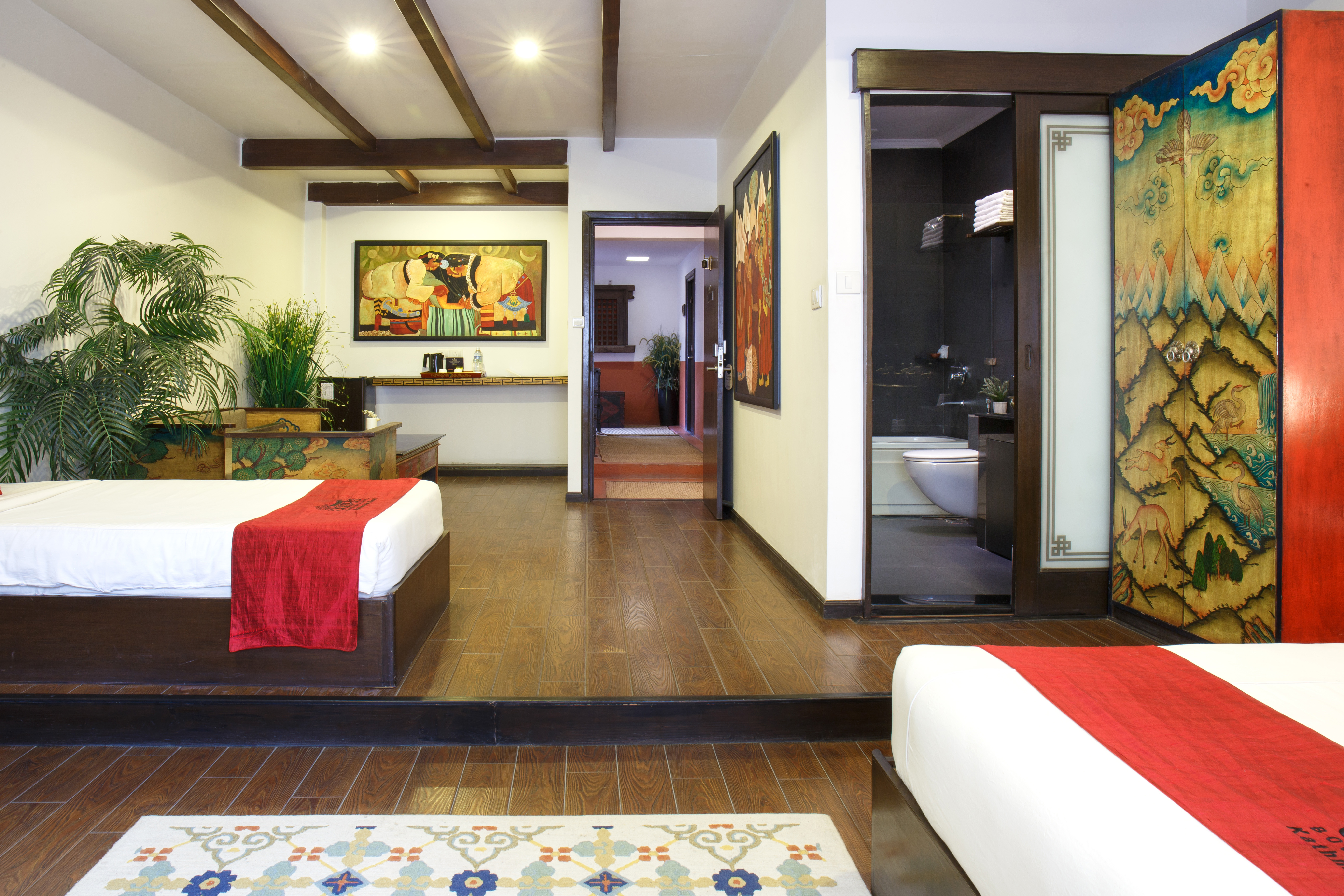 Dalai-La Boutique Hotel
Dalai-La Boutique Hotel, Kathmandu
Dalai-La is a boutique hotel located in the midst of the ever-so-busy Thamel. When you enter the hotel, you forget that you're on the busiest street of Kathmandu. Each room has unique décor and ambience. The hotel is also my go-to place for Italian food and home-baked desserts. The fact that the owners stay there ensures perfection in the service and hospitality delivered to customers. Their small art gallery is an additional attraction and has become a platform for budding artists. The hotel is also doing their bit to reduce their carbon footprint—this, in my opinion, is noteworthy.
Rates start from $80 per night.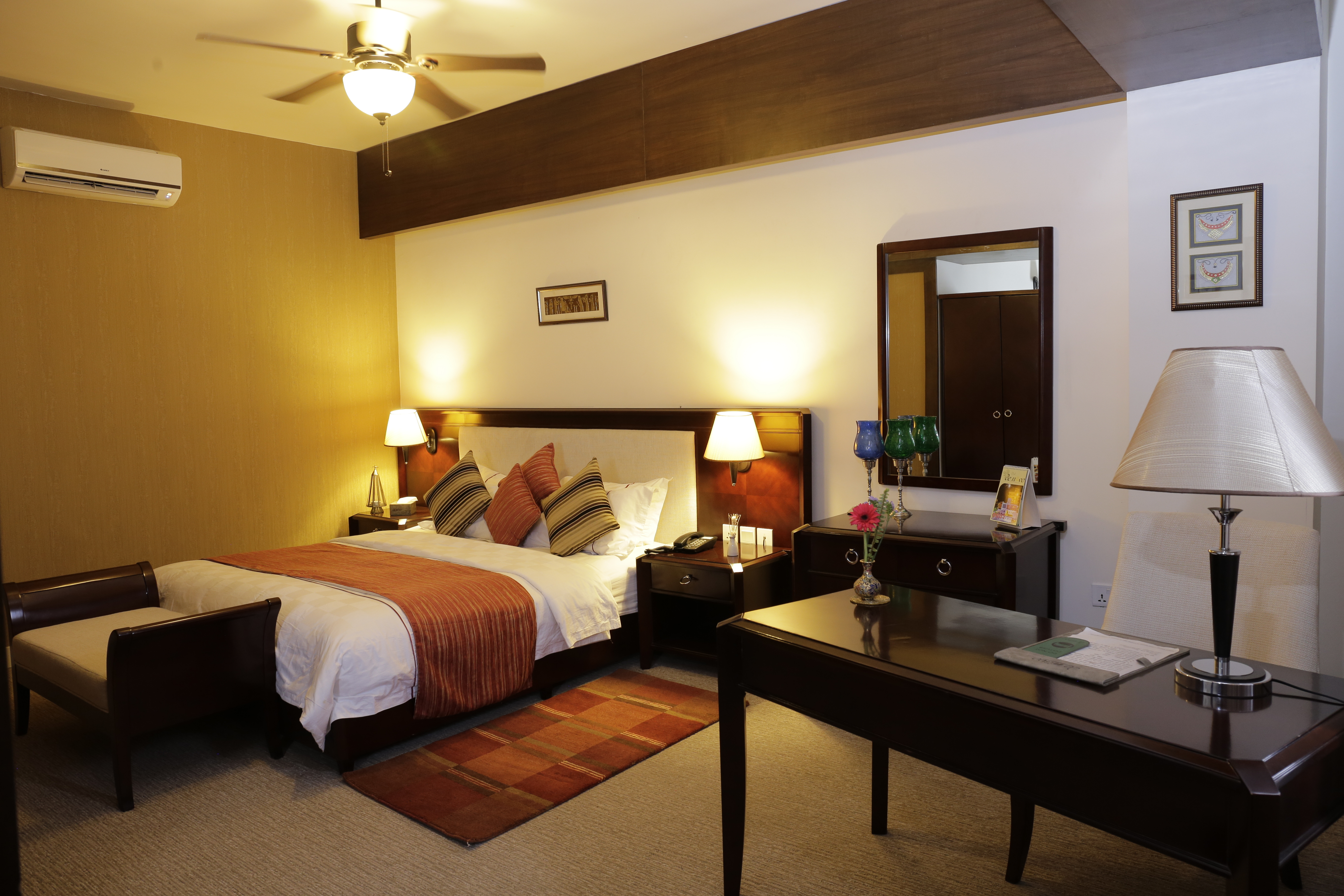 Club De Novo
Club De Novo, Butwal
De Novo is one of the modern properties in the city of Butwal. Not just their rooms—which are spacious, clean, and fitted with modern amenities—but even their hall and restaurants are very well done. I've enjoyed some fantastic delicacies at the hotel's restaurant. The hotel also has a pool, which is a great thing, given that summers in the city get quite hot. This relatively new hotel has definitely become my go-to place for whenever I am in Butwal.
Rates start from Rs3,800 per night.
Shivapuri Heights Cottage
Shivapuri Heights Cottage
Nestled in the mountainous crevice of Shivapuri hills, lies a quaint little getaway by the name of Shivapuri Heights Cottage. Located less than half an hour from the city's centre, the hotel is a gem of a place, quietly overlooking the hustle and bustle of Kathmandu Valley. They do have a small number of rooms, but each looks over the Valley. The place is perfect for a weekend getaway. I love this place for its homely ambience, casual atmosphere and home-cooked meals. Sitting under the warm winter sun and devouring their breakfast spread is one of my favourite things to do, when I'm there. When I'm done with all the reading and gazing, I can take a walk in the nearby woods and disappear into the green. This sounds surreal, but is absolutely true.
Special local resident rate starts from Rs5,000 per person, per night on twin/double sharing basis.
---
---