Out and about in Doramba
Shedding its wartime past, Doramba welcomes all visitors with open arms.

Tika Prasad Bhatta/TKP
bookmark
Published at : August 10, 2019
Updated at : August 10, 2019 07:11
Ramechhap
Doramba is on course to shedding its infamous identity—one smeared with the stain of wartime. On the morning of August 17, 2003, Doramba witnessed such a heinous incident that it shocked the country.
The evening before, a team of Maoist cadres had held a meeting at the house of Yubaraj Moktan, a schoolteacher. One of the cadres had recently gotten married and the occasion served to celebrate the happy union.
But it was war time and the following morning, a Nepal Army team dressed as civilians gunned down all 21 Maoist cadres, who were unarmed. The cold-blooded shooting sparked retaliatory incidents from the Maoists, leading to a cycle of bloodshed. What was once a beautiful settlement turned into a site of gruesome violence, with locals fleeing the village.
But Doramba is making a comeback. A picturesque village in a moderate climate, Doramba is situated at an elevation of 2,050 metres. During winters, rhododendrons paint the hills red while the rolling green hills and the white mountains change colours as the sun makes its way across the vast blue skies.
Doramba overlooks snow-capped peaks to the north while to the south are wide paddy fields and grasslands. Summers are warm in the sunshine and cold in the shade, maintaining an overall cool climate.
"Even though we lost much to the war, we still have Doramba. Remembering the incident and the hostility that descended on the village still shocks me," said Binod Lama, a local. "But we have moved on; we survived."
Doramba is peaceful today, said Lama. And has largely returned to its pre-war condition. "Doramba doesn't scare anyone anymore. It proudly welcomes everyone."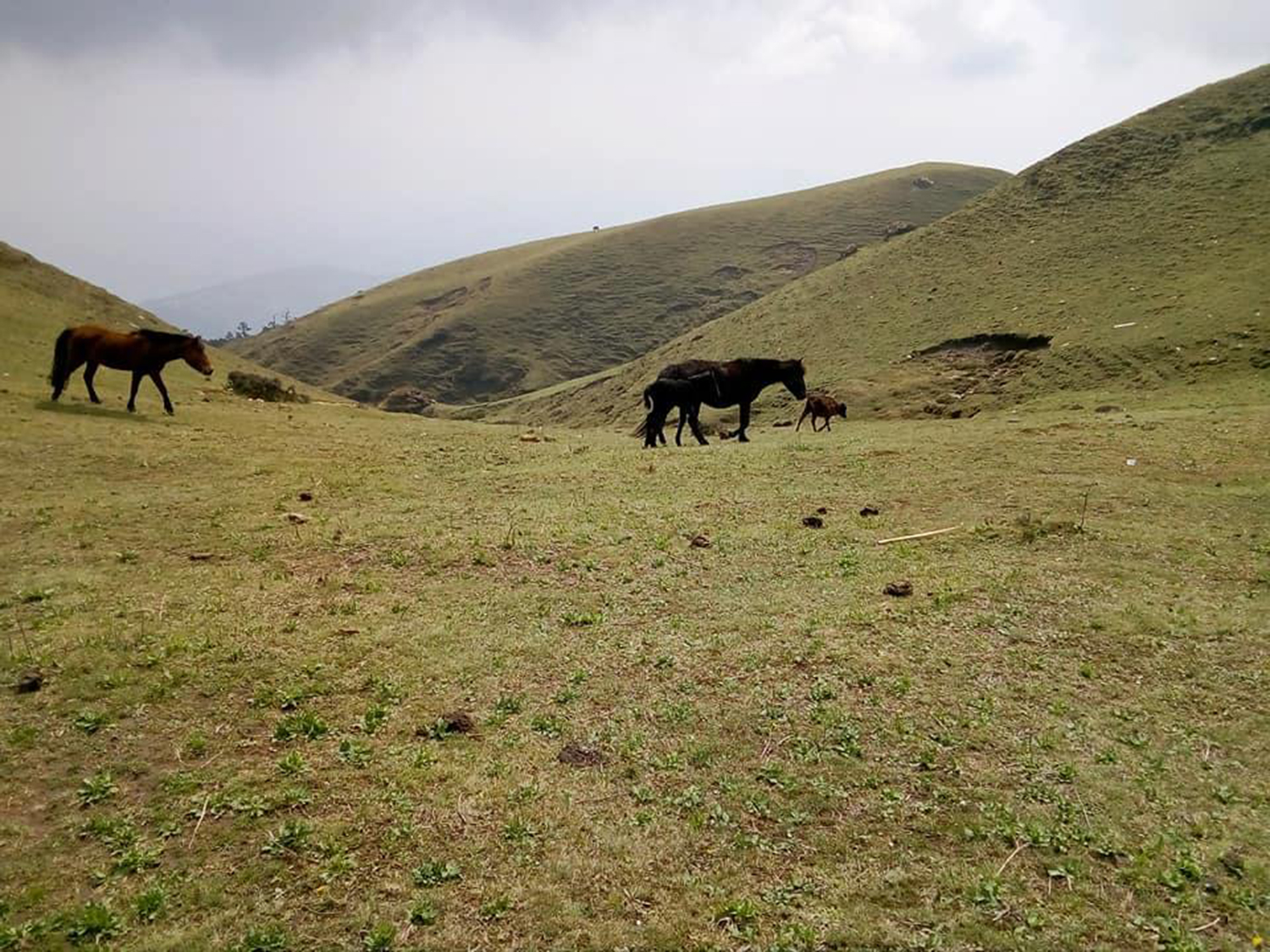 Tika Prasad Bhatta/TKP
Doramba constitutes primarily of indigenous communities, predominantly Tamangs, Magars and Paharis. A riot of cultural performances welcomes visitors to Doramba with the villagers opening their homes to tourists and giving them a taste of their traditional music, dances and local food.
After the insurgency ended, various kinds of development projects took place in this rural village. Projects that started after the war—a 'model settlement', a peace park, and reconstruction of destroyed government office buildings—are now complete. More development projects for drinking water, road construction, sports facilities, recreational parks, helipads, and religious shrines are currently underway.
Pushpa Kamal Dahal visited Doramba last year to mark the 15th anniversary of the Doramba incident. Addressing locals, Dahal said that Doramba would now be developed as a site of 'war tourism'. He claimed that within a few years, the roads leading to Doramba would all be blacktopped and extended to Shailung; and a war museum would be built.
Since Dahal's visit, busts of those killed during the incident have been built, along with written material about their roles in the war and contributions to the Maoist party. This has attracted many domestic tourists, said Lal Bahadur Magar, a local.
Moreover, a bridge at Nepalthok, on the way to Doramba from Kathmandu, is complete, shortening the time needed to reach the village. "The road will be blacktopped soon," said Kailash Dhungel, Province 3 Minister of Economic Affairs and Planning. "We will make every effort to develop Doramba."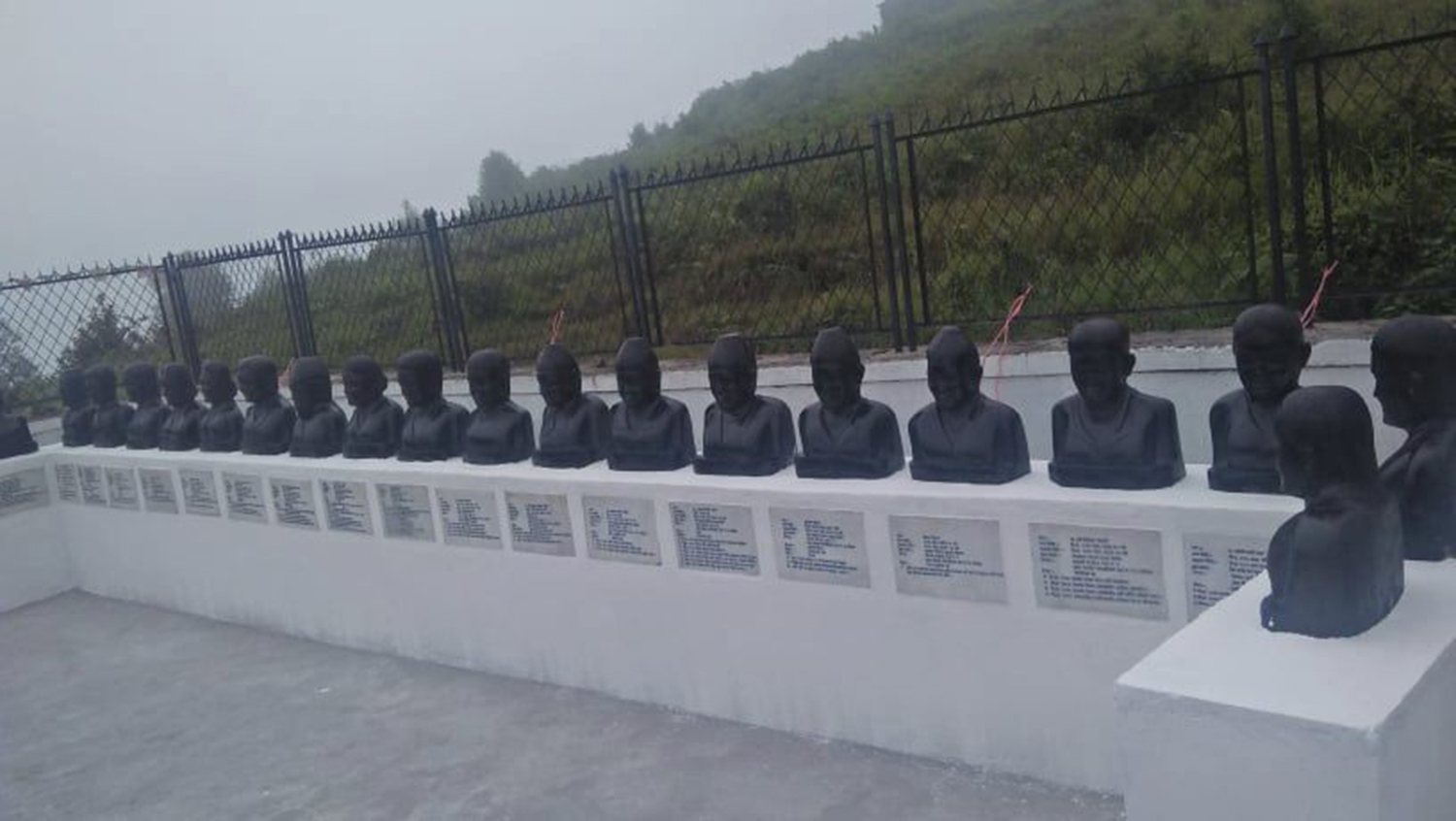 Tika Prasad Bhatta/TKP
Chair of Doramba Rural Municipality Kaman Singh Moktan said that his office is on a "campaign to bring about an agricultural revolution in the village". According to Moktan, farming of cash crops such as red potato, kiwi, ground apple, strawberries, tea, and cardamom is on the rise. Produce such as potato and kiwi are being exported to other districts, according to Keshav Lama, a local farmer.
Delicacies made out of nettle leaves, kidney beans, lekali (a variety of barley), maize and dhindo (cornmill porridge) are the most popular local foods here in Doramba. They are fairly popular among tourists as well. There are about half a dozen homestays in the village. Momin Thing, a local homestay operator, said, "I have so far hosted over 1,000 tourists since a decade. They seem to enjoy the simplicity Doramba offers."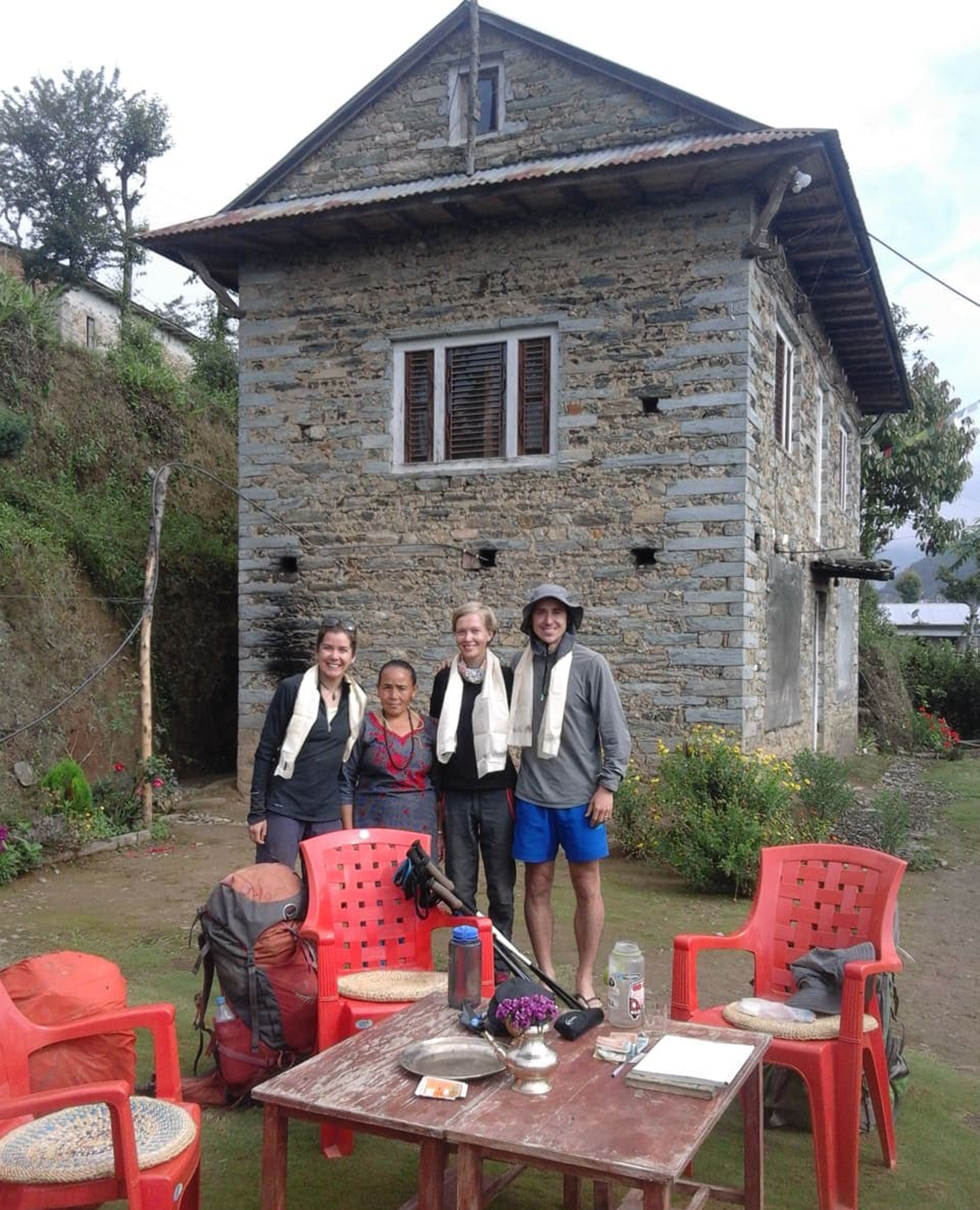 Tika Prasad Bhatta/TKP
Doramba falls on the recently-opened trekking route that charts Mude in Sindhupalchok through Shailung to Nepalthok; the trekking route is expansive and might be favourable for tourists willing to spend a week or two. But there is a more direct and popular route to reach Doramba, one that cuts through Dumja and Khairenighat. The Kathmandu to Dumja stretch of the BP Highway is also blacktopped, easing the commute. The blacktop, however, ends in Dumja. One has to cross a bridge in Khairenighat, over the Sunkoshi, and travel on a mud road. It is about a five-hour ride from Kathmandu all the way to Doramba. There is also an alternative route via Manthali, a three-hour jeep ride away.
A gompa is at the heart of Doramba, which makes for a good hangout for visitors. The fluttering prayer flags, tinkling bells and soft chants from within the gompa add to the charm of this little village. A little ways up, there's Kalipokhari, a pond, and the religious site Agleshwore Mahadev, which overlooks the Mahabharat range, the Tamakoshi and Sunkoshi corridors, Dhulikhel and peaks from Ganesh Himal to Numbur. The spot also makes for a good viewpoint to observe the sunrise.
An hour-and-a-half bus ride from Doramba is Shailung, a settlement at an elevation of 3,147 metres, popular for its wild forests and intrepid wildlife, with yaks and horses grazing openly. Visitors take great fun in watching them prance about in the grasslands. Shailung is also quite popular for its chhurpi, the hard cheese generally made of yak milk, which you may chew on your way back to Doramba, along the windy trail.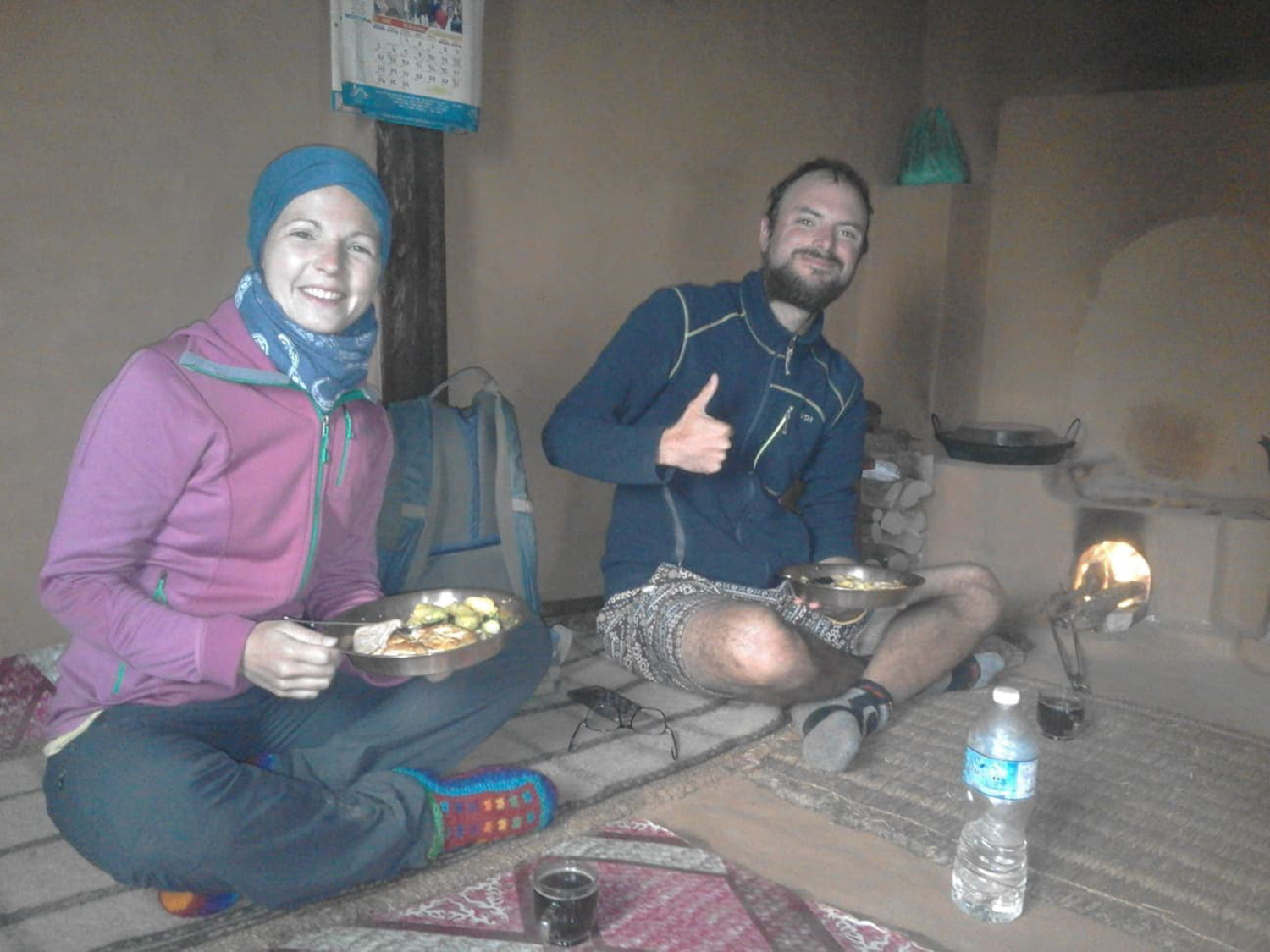 Tika Prasad Bhatta/TKP
Getting there
Kathmandu to Dumja to Doramba; a five-hour bus ride
Where to stay
There are about half-a-dozen well-facilitated homestays
What to eat
Delicacies made of local chicken; dhindo made of millet; sisno; rajma; lekali
Detours
Kalipokhari, Agleshwore Mahadev and Shailung
Budget
Rs 10,000 per person for a two-day trip
***
What do you think?
Dear reader, we'd like to hear from you. We regularly publish letters to the editor on contemporary issues or direct responses to something the Post has recently published. Please send your letters to tkpoped@kmg.com.np with "Letter to the Editor" in the subject line. Please include your name, location, and a contact address so one of our editors can reach out to you.
---
---