There's more to Rara than just the lake
Local delicacies, antique villages and religious shrines provide an array of things to do while visiting the pristine lake in Mugu.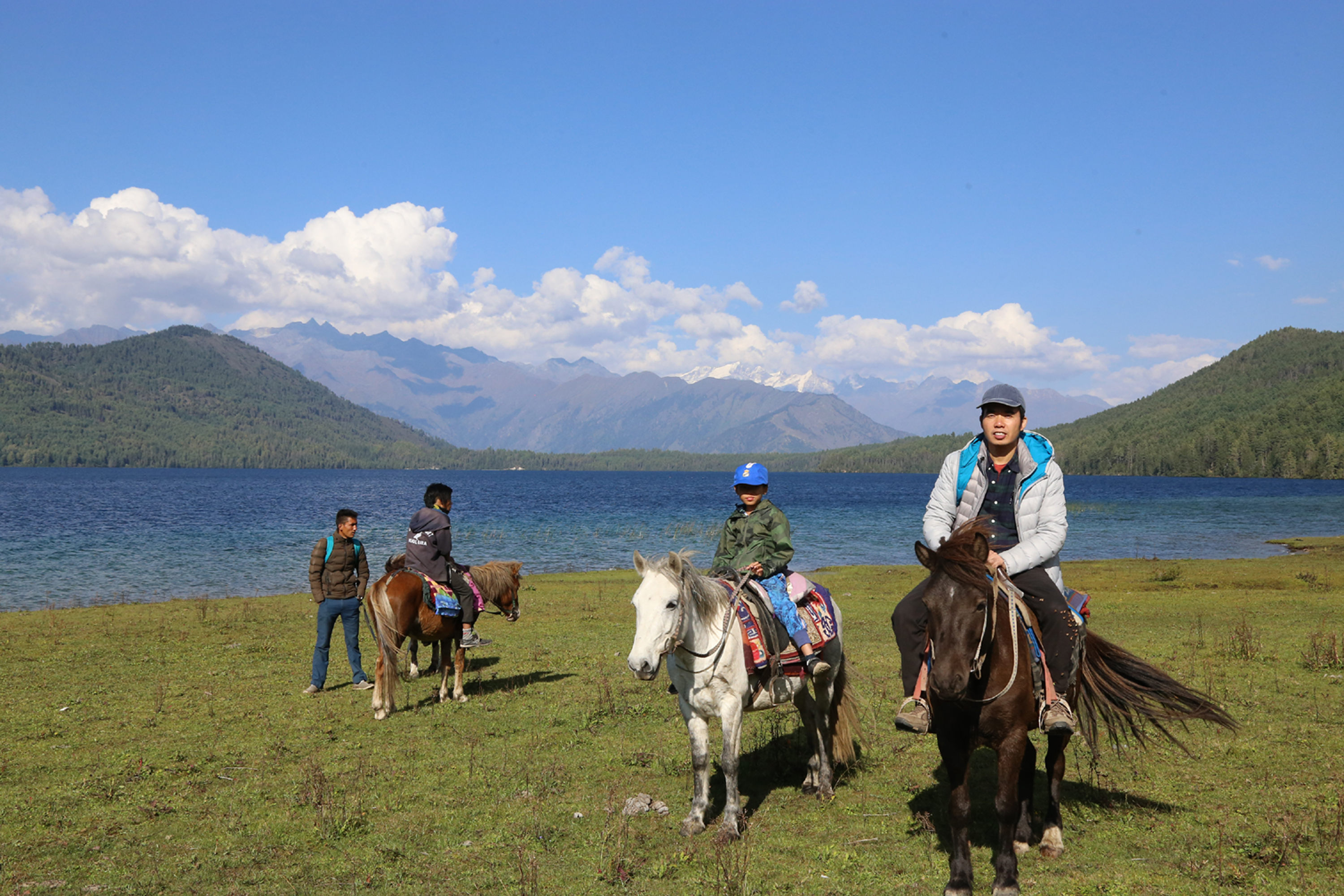 Raj Bahadur Shahi/TKP
Published at : July 27, 2019
Updated at : July 27, 2019 14:49
Rara is a lake of superlatives. The country's deepest freshwater lake is also its largest. Situated at an altitude of 2,990 metres, and spread out across 10.8 square kilometres in Jumla and Mugu districts, it frequently makes it to the top of most-beautiful-sites-to-visit-in-Nepal lists. Every visitor who has been to the lake comes back with a "once-in-a-lifetime" experience and numerous, tempting stories, mostly singing the glory of this magnificent lake.

Rara is certainly magnificent, and it completely deserves a place at the top of those lists. But it is also one miserably neglected, with its possibility left untapped, according to Devi Krishna Rokaya, chair of the Rara Infrastructure Development Committee.
"Most tourists visiting the lake are not here for more than two days, shortening their stay due to a lack of hotels," said Rokaya. "There is a distinct lack of infrastructure and facilities."
This, however, is not to say that a trip to Rara will backfire. The hotels might not be up to the mark and one may lament the litter along the way—but the Nepal Army has recently launched a weekly cleanliness campaign and has put up dustbins around the lake.
But trash and hotels aside, the best time to visit the lake is in the spring, autumn, and summer. These favourable seasons see both international and domestic tourists—from India, the UK, Japan, and China, along with Kathmandu, Lumbini, Pokhara, Butwal, Bhairahawa, Biratnagar and Bhaktapur. Most visit the lake as part of a seven-day tour package.
"In the fiscal year 2017-18, around 15,000 domestic tourists visited Rara, but there were not more than 11,764 domestic tourists in the fiscal year 2018-19," said Lal Bahadur Bhandari, an officer at the Rara National Park.
The easiest way to reach Rara is take a flight from Nepalgunj to Mugu, followed by a four to five hour walk to reach the lake. A three-day road trip through the Karnali Highway (Nepalgunj-Surkhet-Dailekh-Kalikot-Jumla Nagma Sija route) is also worth the ride. To add to visitors' excitement, around 250 horses have been mobilised in the lake area for tourists to take a leisurely canter.
Here are five things visitors should pay attention to while at Rara.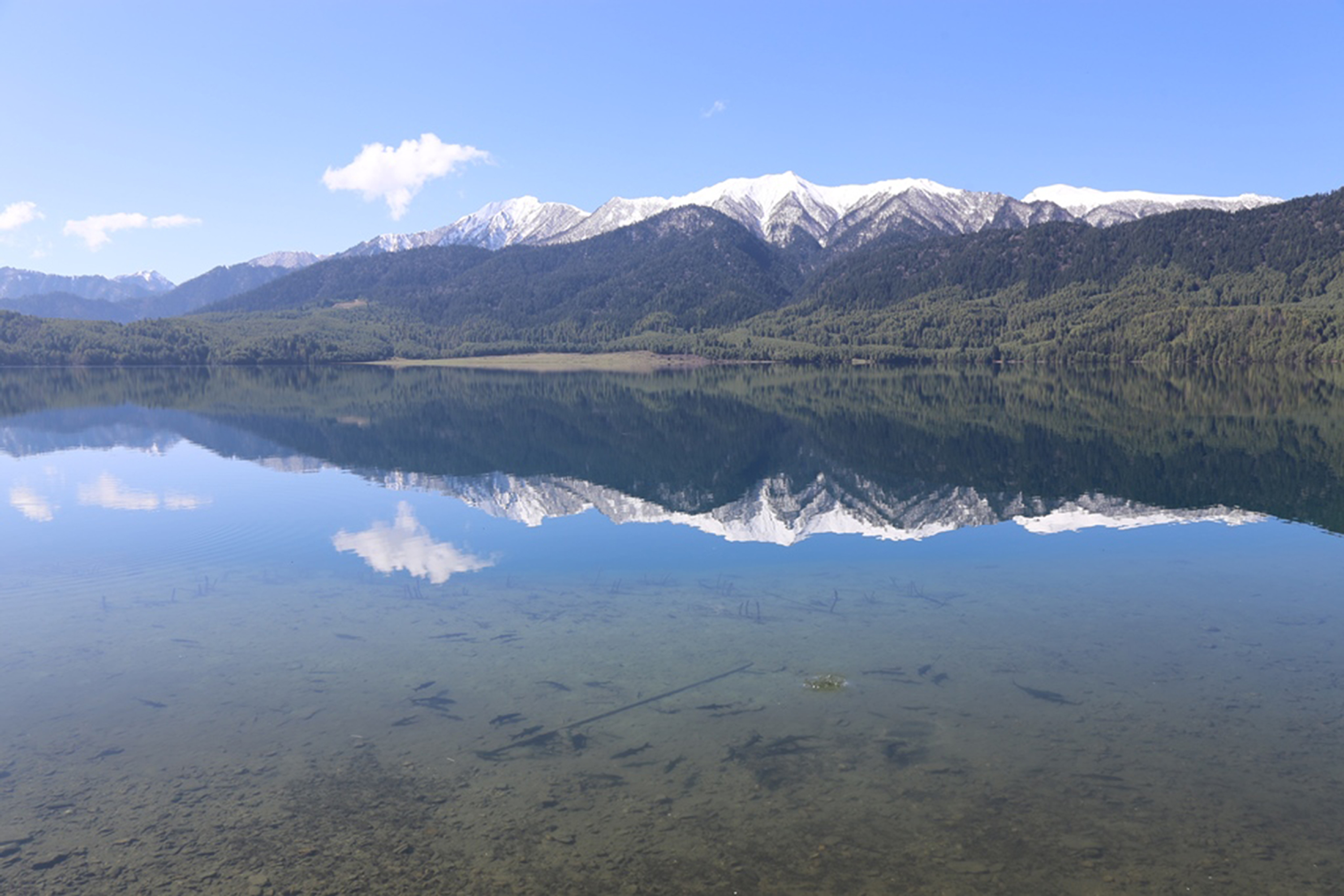 Raj Bahadur Shahi/TKP
Feast your eyes on the lake
The chief attractions of Rara lake are scenic surroundings, pristine water and various indigenous fish species. Three types of Himali Asala fishes can be found in the lake. Apart from sightseeing and boating on the lake, visitors can also enjoy horse rides around the lake area. Locals have been rearing horses in order to provide rides for tourists, which is also a way for them to earn some extra money.
Rara lake is part of the Rara National Park, and according to park officials, 224 kinds of plants, including medicinal herbs, 272 types of birds, and 51 types of mammals, including the endangered red pandas, can be found in the park. From mid-March to mid-April, visitors can also see the blooming beauty of forests of rhododendron.
Sitting around a campfire and enjoying the local cuisine only adds to Rara's vaunted experience. Marsi rice, various kinds of legumes, potato curry, millet and buckwheat bread with a generous amount of local honey feeds the soul as much as the stomach. Rice pudding made of cheeno (proso millet) rice offer a taste of the mountains, according to Dipak Rawat, manager of the Village Heritage Resort in Rara.
"Locals, along with hotels and resorts in the area, use locally-grown crops in their kitchen. It's impossible to forget the taste of millet and buckwheat bread with a side of local honey," said Rawat.
Lest non-vegetarians start fretting, Himalayan goat and local chicken curry abound.
Beans, apples, honey, and rhododendron juice are popular gifts to bring home from Rara. Locals in Murma, Jhyari, Pina, Kotila, and Sigadi organise haat bazaars around the lake area to sell local items tourists. Apples are found in abundance around Rara from August to December, and beans and honey can be bought all year round. A Radipakhi (carpet) made from sheep wool makes for a great memento that will last you a long time. If you are travelling to Rara via the Karnali Highway, make sure to pick up a pack of Jumla's famous marsi rice.
About 50 kilometres from Rara is the village of Mugu, which lies at an altitude of 3,810 metres. Mugu offers a stunning view of the Himalayan range, including Koiji Himal, and the Kanchan bagar, a rivulet that flows in from Tibet, snaking through the hills in its white splendour.
Other popular destinations are pilgrimage sites such as Chhayanath, Tama Khani in Dolphu, Phalam Khani, Tihar Gumba, Tihar Dhobhav river, Koiji Marakka Himal, and Changje Chhahara in Mugu. There are around 1,200 gumbas and chitims, which are larger gumbas, in Mugu, open for visits from tourists.
According to Chhiring Kyapne Lama, chairman of Karmarong Rural Municipality, tourists who come to Rara find the upper Mugu area, dotted with tiny hamlets, fascinating.
"Tourists who visit Rara lake have started to come to Mugu village too," said Lama. "There are seven beautiful ponds once you cross Tharpa village in upper Mugu."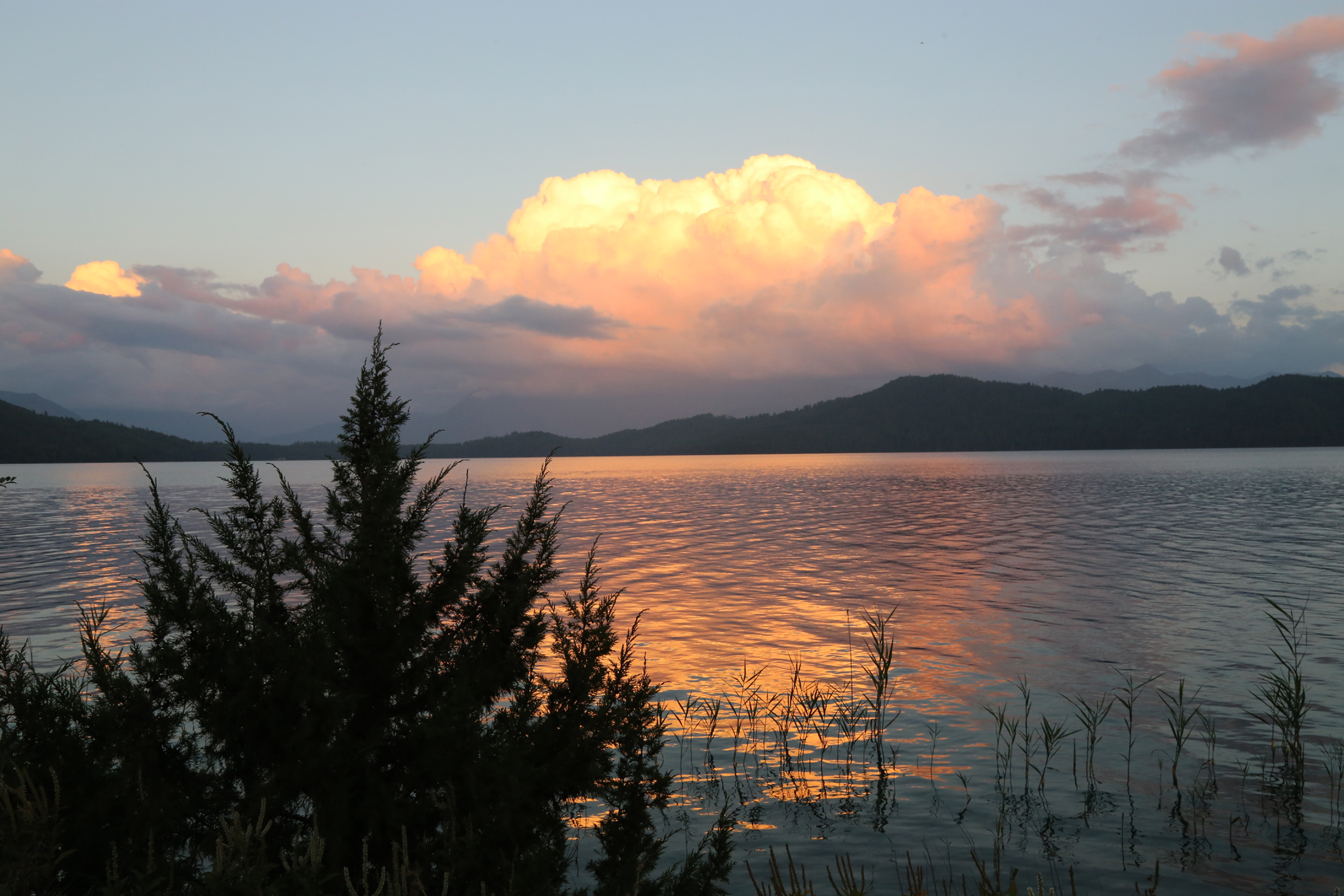 Raj Bahadur Shahi/TKP
Rara lake area can be further developed into an adventure destination, believes Krishna Prasad Sejuwal, chairman of the District Sports Committee in Rara.
"We can set up paragliding from Murmatop Chuchumare to Milichaur area. Cycling in Rara can also be a good way for tourists to enjoy the area," said Sejuwal.
However, he also agrees that Rara needs better boarding facilities to cater to the increasing number of tourists.
"We can encourage the locals to open homestays, which will not only give them an added income but will also allow tourists to get a glimpse into the local lifestyle and culture," said Sejuwal.
Aside from the seven popular religious shrines mentioned above, there are other lesser known holy sites in the lake area, which could enable Rara to be developed as a pilgrimage site. Thakur Jiu temple, Chhapru Mahadev, Dofya Mahadev, Thakurnath Mahadev, Ladku Mahadev, Rara Masto, Chhapru Masto and Rara Kuldevata are among the religious sites that tourists may find interesting to visit.
These sites might have been overshadowed by the popular lake, but they are equally exciting and deserve to be included in one's bucket list.
Take a flight from Nepalgunj to Mugu, followed by a four to five hour walk to Rara. Or, opt for a three-day road trip through the Karnali Highway (Nepalgunj-Surkhet-Dailekh-Kalikot-Jumla Nagma Sija) to Rara.
Village Heritage Resort in Rara lake area
Cheeno rice pudding, and a meal comprising of marsi rice with pulses and beans, local potato curry, millet food items, local chicken and Himalayan goat.
Three for a wholesome trip through Karnali Highway; but one can reach Rara within a day if one takes a flight.
You can also travel to Mugu village, take a gander at Koiji Himal and Kanchan Bagar. Visit the seven ponds in Tharpa village in Upper Mugu. Trek to Murma, Jhayari, Talcha and Mathitum, sprawled across the buffer zone of the national park.
A decent vegetarian or non-vegetarian meal costs around Rs 200-Rs 300.
Accommodation costs between Rs 1,500 to Rs 1,800 per person for one night.
Dear reader, we'd like to hear from you. We regularly publish letters to the editor on contemporary issues or direct responses to something the Post has recently published. Please send your letters to tkpoped@kmg.com.np with "Letter to the Editor" in the subject line. Please include your name, location, and a contact address so one of our editors can reach out to you.
---