Where can you buy the best wireless earphones in Kathmandu?
A pair of great earphones regularly top lists of essential gadgets, but how do you find one that best suits you?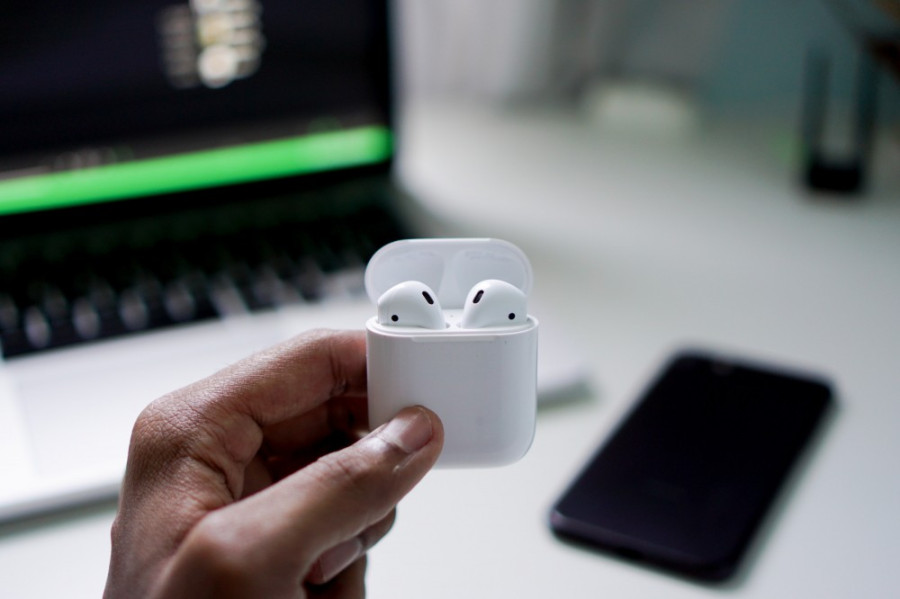 Unsplash
bookmark
Published at : July 16, 2019
Updated at : July 17, 2019 16:30
Kathmandu
A few years back, wireless earphones were more of a gimmick. There were size constraints on the drivers, due to which such headphones used to fail at projecting punchy sound. Also, connectivity was a concern back then. So, frequent disconnection and distortion in audio quality were also quite evident. But that's a thing of the past. Wireless earbuds and earphones have highly evolved in recent times. Modern wireless earbuds deliver sound that compares with their wired counterparts. And as wireless earbuds are inherently free from nested wire loops, they have become a preferred choice for many. Since there's an ongoing trend of smartphone companies ditching the 3.5mm headphone jack, the popularity of wireless audio devices is on the rise. Here we have picked some of the best wireless earbuds and earphones that you can buy in Nepal.

Remax TWS 3 Wireless Earbuds
In the budget realm, Remax TWS 3 wireless earbuds are another good option. The major focus of these Bluetooth earbuds is power and portability. The earbuds are small and light and are very comfortable to wear. To deliver uninterrupted audio to the audiophiles, Remax has embedded a massive 2000mAh battery inside its charging case. The case can charge the earbuds for more than 20 times. So if you are an avid audiophile or a voracious multimedia consumer, these headphones have got you covered.
These wireless headphones come with Bluetooth 5.0 connection, so connection is of top quality. The Remax TWS 3 also lets you connect two mobile phones at the same time. When it comes to quality, the headphones deliver crisp audio. Bass, however, seems to be missing. Mids and vocal part remain preserved and you won't notice any major distortions while listening to the audio on louder volumes.
You can get this earbud set for Rs 5,300.
Samsung Galaxy Buds
Galaxy Buds feature a sophisticated design, so the earbuds snuggly fit into the ears without causing any sort of discomfort. The contours of the buds don't allow much background noise to enter the ears, so the buds passively cancel noise. But the in-ear headphones also come with an active noise cancellation feature. After turning the feature on, it completely separates the track you are listening to from any background noise.
In terms of audio, the Galaxy Buds sound decent and reproduce audio fairly accurately. By default, the buds lack a bit of bass but Android users can boost it by using Samsung Wearable app. The same app can also be used to remap the touch-sensitive buttons, which exists on the back of each earbud. The battery life is also truly remarkable on the device. On a signal charge, the Galaxy buds can last up to 6-7 hours on playing continuous audio.
When it comes to price, Samsung Galaxy Buds comes at Rs 14,490. You can purchase these earphones from various Samsung outlets and e-commerce websites, like SmartDoko.
Sony WF-SP700N Wireless headphones
Sony is one of the leading companies in the audio market—not just in the wired segment, but also in the wireless segment. And in the wireless segment, Sony WF-SP700N is one of the notable performers.
Like most wireless earbuds out there, this too comes with a plastic body. They're light and fits easily into the ears. The earbuds also come with projected fins due to which the buds don't come off easily. As these earbuds are also IPX4 certified, sweat does not do any harm. This makes the device most suitable for athletes. The earbuds also do really well on cancelling background noises.
In terms of sound quality, these headphones are really great, especially with their loud and crisp audio. You also get an amazing amount of bass, if the buds are tightly sealed into the ears.
Sony WF-SP700N is available for purchase at Rs 23, 850. You can buy it offline from any Sony store. If you are into online shopping, you can also get it online from SastoDeal.
Redmi AirDots
When Xiaomi launched the Redmi AirDots, the company claimed they to be the least expensive TWS (Truly Wireless Stereo) earbuds ever. Since the device was launched at just $15, that was believable as well. But don't let the price fool you: it offers rich and loud audio, better than some of its wired counterparts that are available at similar prices. Bass is not as pronounced and deep bass seems non-existent. But for the price, it's better than most (more expensive) alternatives in the market.
The earbuds come inside a carrying case. The whole package is light and small, so it offers a maximum level of portability. Since an earbud just weighs 4.1 grams, it also rests comfortably in the ears even during prolonged use. The device also comes with a dedicated button to play/pause music and to trigger Google Assistant. the earphones also have an in-built mic, so you can make calls as well. So, along with the portability and decent audio quality, you get tons of other features too.
MI Nepal hasn't brought the device officially in Nepal but you can buy the device from various retail outlets for the price of Rs 3,000 to Rs 5,000.
Apple AirPods 2
Apple products are usually expensive and so are AirPods 2. But when it comes to audio quality, AirPods 2 probably comes second to no one. The original AirPods were already a solid performer, but, with the new and improved H1 chip, AirPods 2 has gotten better.
There are still a lot of cons if you nitpick. AirPods 2 technically are not water- or sweat-resistant and there's no equaliser or ambient-listening mode. But with the audio quality they project, these things don't matter. You get clear sound with a surprising level of detail. It doesn't overdo the bass or brings fatiguing highs, which means the audio is full and balanced. However, the lack of seal or active noise cancellation feature is a bit frustrating since it doesn't block background noise at all.
The Apple AirPods 2 can be purchased from OlizStore for Rs 26,500.
Khatiwada is an electrical engineer and an SEO expert, who often wanders into the realms of voltage and current.
***

What do you think?

Dear reader, we'd like to hear from you. We regularly publish letters to the editor on contemporary issues or direct responses to something the Post has recently published. Please send your letters to tkpoped@kmg.com.np with "Letter to the Editor" in the subject line. Please include your name, location, and a contact address so one of our editors can reach out to you.
---
---