Students in Rolpa apply theoretical knowledge in farming
Schools in Rolpa run agricultural courses that help students understand agricultural practices and gain technical know-how to generate better yield in fields.

bookmark
Published at : May 23, 2022
Updated at : May 23, 2022 08:49
Rolpa
Sugam Roka Magar studies at Rangkot-based Nepal Rastriya Secondary School, Rolpa. Alongside his studies, Sugam also takes out his time to work in his family's vegetable fields.

A student of grade nine, Sugam says working in the fields gives him a deeper insight into what he learns in the classroom.
"I am learning by doing. I apply what I learn at school in the fields and experiment with different techniques to see what works," said Sugam.
Nepal Rastriya Secondary School runs classes on agriculture as a technical subject from grade nine to twelve. Sugam is one of the students who have enrolled for the course.
Sugam's classmate Pratap Gharti Magar is also happy to be able to apply his theoretical knowledge in the fields and see his hard work come to fruition.
"I put whatever I learn in class to practice. My parents grow vegetables like potatoes, onions and cauliflowers and I help them get a better yield by adopting the lessons I learn in the classroom," he said.
Like Nepal Rastriya Secondary School, Thawang-based Balabhadra Secondary School and Siddhartha Model Secondary School in Jinbang have also been running classes on agriculture as a technical subject for the past six years. Hundreds of students from Thawang, Jinabang and Rangkot have signed up for the lesson at these educational institutions.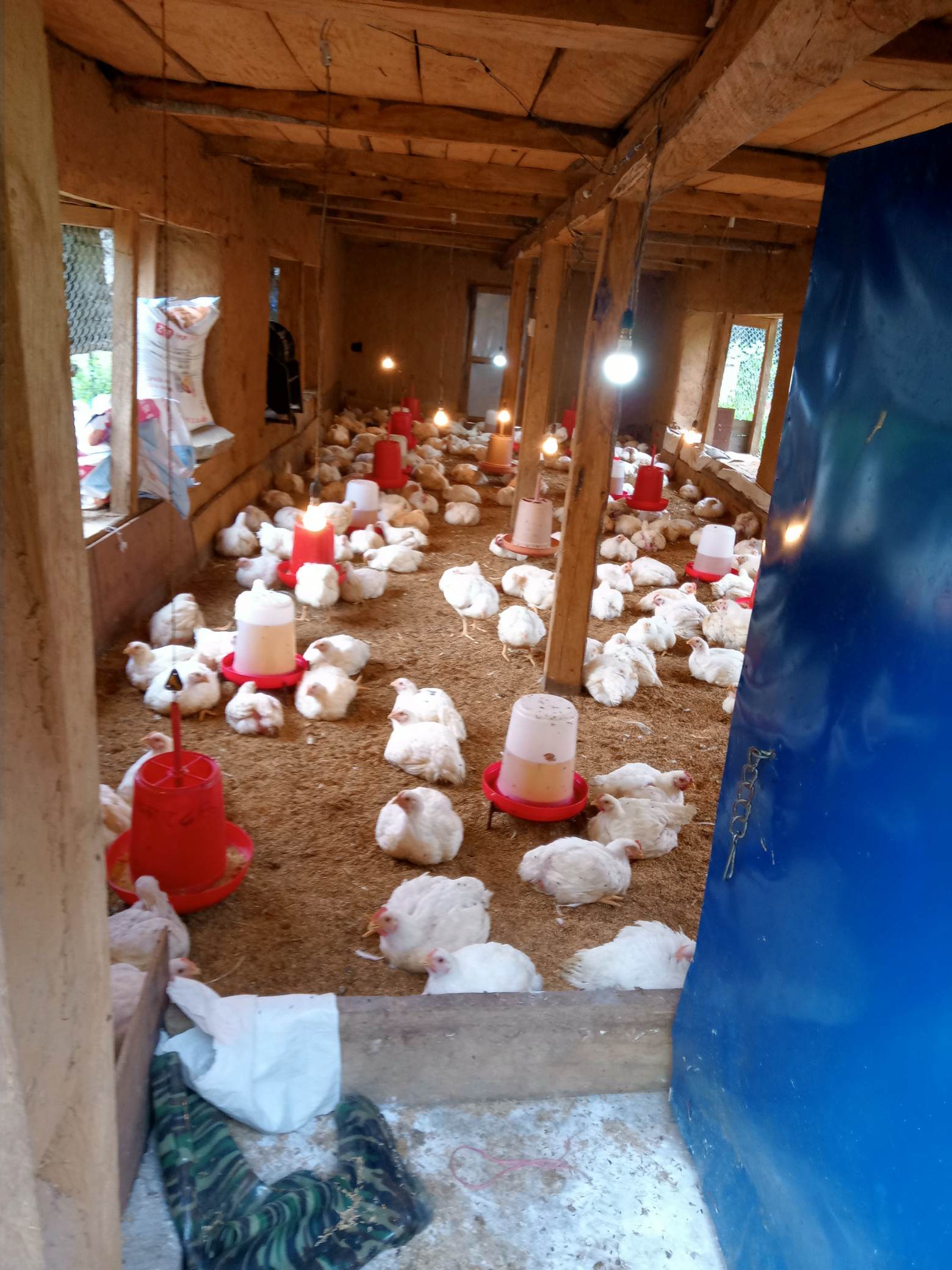 Post Photo
Both the students and teachers think teaching-learning activities have proven effective as students get the opportunity to apply theoretical knowledge in real life. Surendra Kumar Chaudhary, a teacher at Nepal Rastriya Secondary, said that the school administration and the teachers have emphasised imparting practical skills along with theoretical knowledge. "The main objective of technical education is to be able to implement theoretical knowledge in practical terms," said Chaudhary.
According to Gopal KC, the headmaster at Nepal Rastriya Secondary School, two different programmes—students and guardians programme at home and teachers and students programme at school—have been launched for practical education.
"Students of the agriculture course have been providing help to their guardians in identifying diseases, controlling insects and diseases as well as spraying insecticides/pesticides in the farms," said KC.
There are altogether 850 students in Nepal Rastriya Secondary School. Among them, 190 have enrolled in agricultural studies as a technical subject this academic year.
The students and teachers of Birbalabhadra Secondary School in Thawang produce lemon, kiwi, mushrooms and other green vegetables. According to Amar Shrestha, coordinator of crop science at the school, the teachers and students have planted crops in around 15 ropanies of land. "We work for two hours in the field twice a week. We practice what we learn in the class," said Aayush CN, a 10th grader at the school.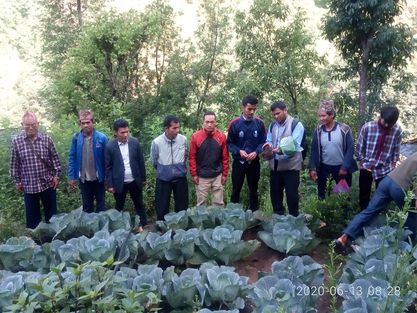 Post Photo
In recognition of their exemplary work, the federal government decided to provide assistance to Nepal Rastriya Secondary School in Rangkot; Balabhadra Secondary School in Thawang and Siddhartha Model Secondary School in Jinbang under the President Educational Reform Programme this year. The Ministry of Education, Science and Technology will provide Rs 1 million each to the schools annually under the programme. The amount under the programme is to be used to increase students' involvement in agricultural productions and livestock farming.
"We are happy to be selected for the President Educational Reform Programme. Our school has become a model school in the district with the support provided by the government at different times," said Ajaya Gharti Magar, the school management committee chairman of Balabhadra Secondary School in Thawang. "The school will fully utilise the amount provided under the programme for the practical education of the students."
---
---