Pharmacies in Rajbiraj shut shop fearing action by monitors
More than a dozen pharmacies ran away allegedly fearing disciplinary action.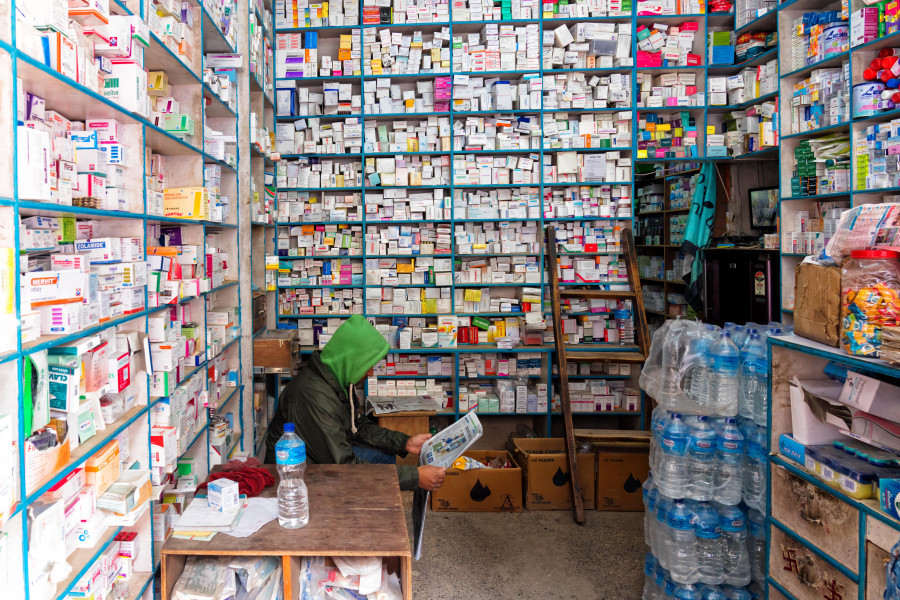 Shutterstock
bookmark
Published at : December 2, 2022
Updated at : December 2, 2022 08:48
Rajbiraj
Owners of several pharmacies in Rajbiraj, the district headquarters of Saptari, closed their drugstores and have gone out of contact to avoid the monitoring exercise by the Biratnagar office of the Department of Drug Administration.

A monitoring team from the Biratnagar office arrived in Rajbiraj on Tuesday evening. More than 100 pharmacies shut shop and ran away allegedly fearing action from the monitors.
"Almost all the pharmacies in Rajbiraj were closed before we could reach them. We monitored only two pharmacies. This clearly indicates serious problems in the pharmacies," said Tekendra Mishra, chief pharmacy officer in the monitoring team.
The team reached Rajbiraj to check the registration of the pharmacies, to monitor the quality of the medicines and their storage and to see if banned drugs are being sold. It is suspected that most pharmacies in Rajbiraj do not meet the set standards.
A pharmacist said, on condition of anonymity, that most of the pharmacies lack the licence. "Most pharmacy operators are using someone else's licence. That's why they ran away," he said.
The pharmacists, who went out of contact by closing their stores, reopened their pharmacies after the team returned to Biratnagar on Wednesday.
Mishra said, "We could not even seal the pharmacies that are closed. We will have to conduct the monitoring drive with the help of the police administration."
Mishra's team monitored pharmacies in the Bodebarsain area of Saptari district on Monday.
Several pharmacists in Rajbiraj operate doctor's clinics as well as pathology labs. Sources said most of those clinics and labs are not registered with the authority.
---