As reputed lawyers flock to Alam's defense, many question their moral judgment
Mohammad Aftab Alam, who is in custody on charge of a mass murder, is being represented by nearly three dozen lawyers, some of whom once held the position of attorney general.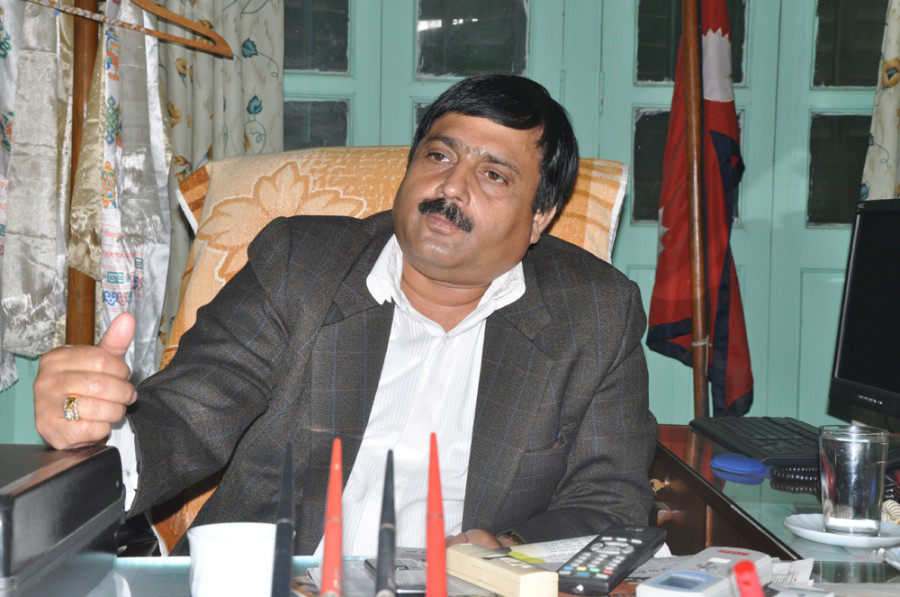 Rautahat District Court sent Alam to judicial custody after his formal trial ended on Friday. Post File Photo
bookmark
Published at : November 16, 2019
Updated at : November 17, 2019 07:38
Kathmandu
When Nepali Congress leader Mohammad Aftab Alam was arrested last month on the charge of a 12-year-old mass murder, it drew national attention. Many among the public wondered how state functionaries worked in cahoots not to implicate him, thereby promoting impunity. But days after a charge sheet was filed against Alam, the focus shifted to his team of defence lawyers. The names have since raised eyebrows.
A slew of senior and renowned lawyers, including former Attorney General Raman Shrestha and senior advocates Sher Bahadur KC, Prem Bahadur Khadka and Sunil Pokharel, were among the 33 lawyers defending Alam at the Rautahat District Court.
Last week, following a report in the Naya Patrika daily, a fresh debate has sparked over whether these high profile legal practitioners who have been at the forefront of rule of law and civil liberties should have been defending a person standing trial for a heinous crime.
For lawyers, a case is a case, some analysts say, while others question the lawyers' moral compass because they have chosen to defend a person facing such a horrendous offence.
Read: Aftab Alam remanded in judicial custody after his formal trial ended on Friday
"It's up to the individual how they uphold their moral values and draw a line when it comes to choosing a case," said Shree Hari Aryal, chairperson of Transparency International, who is also a senior advocate. "At least those who have established themselves in the social and public spheres as the champions of civic movements and served as the attorney general should refrain from defending cases of grave crimes."
Since the attorney general serves as the government's legal counsel and criminal cases like murder are government cases, senior lawyers were unanimous in saying the attorney general should not defend an accused.
Read: A witness in Alam trial says he was abducted and forced to change statement
But Raman Shrestha, who served as the attorney general from from August 8, 2016 to August 17, 2017, disagrees.
"It's natural for folks to say I shouldn't take the case because they are unaware of what defence lawyers actually do," Shrestha told the Post. "The job of a defence lawyer is to assist the suspect in gathering absolving evidence and protect them from violations of their rights by law enforcement agencies and officials."
But Shrestha is not the only former attorney general who is involved in the case.
Yubaraj Sangraula, who also served as the attorney general from the first week of January 2011 to the second week of August the same year, is one of the lawyers pleading on behalf of the accusers.
Sangraula told the Post that the day he stepped down as attorney general, he had vowed not to argue in defence of anyone accused in criminal offences because he, in the capacity of the attorney general, led a mechanism that argues from the government's side on behalf of the victims.
"Lawyers' priority should be the protection of justice; not defending those indulged in severe crimes," said Sangraula. "It is unethical, particularly for former attorneys general, to defend such cases."
But the debate over what kinds of cases reputed lawyers—especially when they have held high positions—should take up is not new.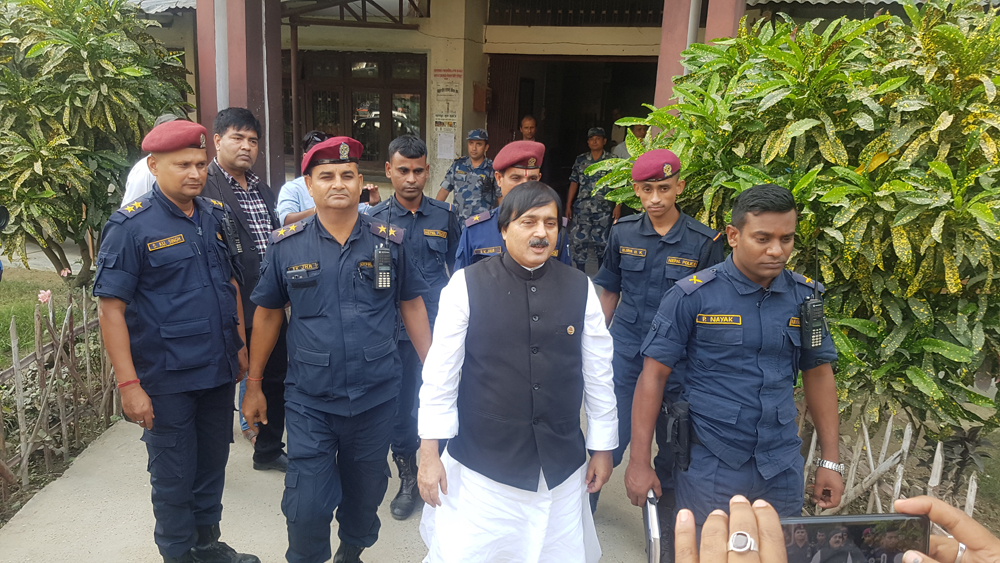 Mohammad Aftab Alam in Rauthat District Court. Post File Photo
In the United States, Ronald S Sullivan, Jr, who had earned accolades for devoting much of his career to representing less-privileged defendants, was in the centre of controversy earlier this year after he joined the team defending Hollywood producer Harvey Weinstein, who was facing sexual assault charges.
Sullivan, who is widely praised for his work on behalf of people who have been unfairly incarcerated, held a dean's post at Harvard University when he joined Weinstein's team in late January.
The move created quite an uproar, with students demanding his ouster. In May, Harvard University removed him from deanship. The school, however, also earned a fair share of criticism for that decision.
In India, one of the country's most celebrated lawyers, Ram Jethmalani, often used to make headlines—and earn censure—for defending not only the rich and powerful but also criminals and terrorists.
In defence of his decision to sign on Alam's team, Shrestha, the former attorney general, also cited Jethmalani, saying the Indian criminal lawyer defended several people accused of heinous crimes like murder, rape and terrorism. "Because that was his job as a lawyer," Shrestha said.
For Shrestha, high profile cases are a test of an advocate's competence.
Various people from Shrestha's fraternity the Post spoke to also cited other examples from across the world where renowned advocates have faced public criticism for defending those accused of heinous crimes.
But a senior advocate, who did not want to be named, said being renowned in one's area of expertise and defending the accused on the grounds that "it's the job of a lawyer" is only half the story.
"Some of the lawyers who have made names for themselves as top criminal lawyers in Nepal have also projected themselves as the torchbearers of rule of law. If their priority is earning money, they should stop calling themselves civil society leaders," the lawyer told the Post.
Some advocates who once led the Nepal Bar Association are also in Alam's team and this is a cause for concern, according to the advocate, as the organisation has always been at the forefront of several civil movements in Nepal—including during the 2006 people's movement.
A few months ago, senior advocate Bhimarjun Acharya also courted controversy for defending Chudamani Sharma, who had been charged with amassing millions of rupees through illegal means. Acharya also defended his position saying it's his job.
According to Acharya, professional ethics should prevail over social perception while deciding on which cases lawyers should take up.
"I had taken different factors into consideration before taking Sharma's case, including what was reported [in the media] about Sharma's corruption," Acharya told the Post. "I decided not to join Alam's defence team and that is my decision."
According to the senior advocate who spoke on the condition of anonymity, most of the high-profile lawyers in the country are also considered opinion-makers on pertinent national issues, and their views matter.
"The point is if you defend Alam or Sharma, you should stop calling yourself a civil society leader. The choice is yours."
Alam, who won the 2017 parliamentary elections on the Nepali Congress ticket, faces charges of burning 16 to 23 people—they were injured in a bomb blast during the 2008 Constituent Assembly elections—alive with the intent to "destroy evidence".
After his arrest last month, police had filed a charge sheet against him on November 4, demanding life sentence. On Friday, Rautahat District Court sent Alam to judicial custody.
The final verdict is pending, but Alam's case, according to advocates, has certainly brought a crucial point to the fore: whether there should be a parameter within which high profile advocates work.
---
---