Mushe Ram Bista obtains citizenship certificate
He can now enjoy his 'old age allowance' and all other facilities provided by the government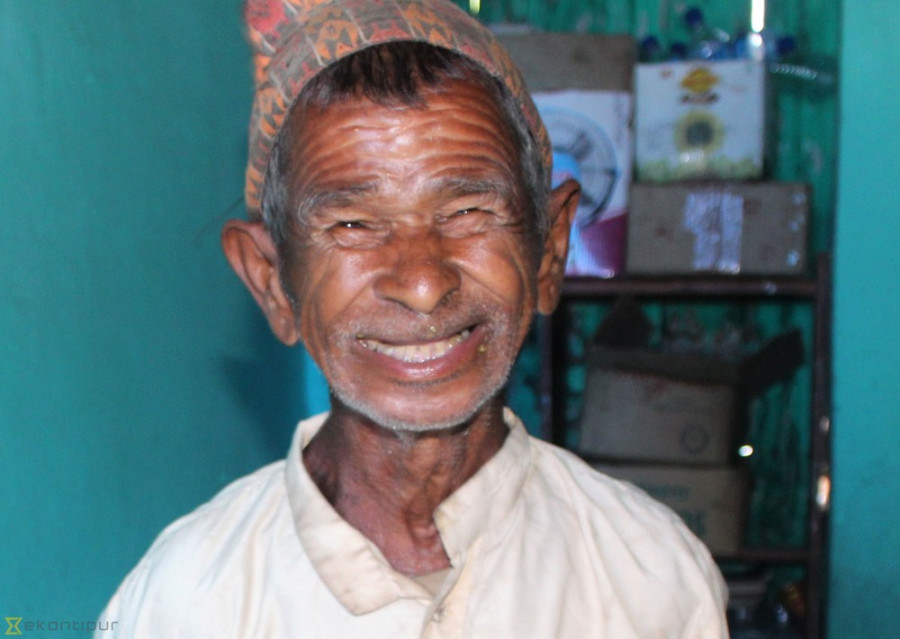 Muse Bista, 75, of Dhankuta-9. Post Photo: Ramesh Chandra Adhikari
bookmark
Published at : June 17, 2019
Updated at : June 18, 2019 15:49
Dhankuta
Seventy-five-year-old Mushe Ram Bista, a native of Belharabesi, Dhankuta, has finally obtained his Nepali citizenship certificate on Friday. Bista, who is hard of hearing and physically weak, hadn't been able to receive his 'old age allowance' and enjoy other facilities provided by the government because he didn't have his citizenship certificate.
After receiving his certificate, an ecstatic Mushe Ram said, "I was getting tired of having to run around." A few days ago, Kantipur daily and The Kathmandu Post had published news about Mushe Ram's situation.
Sudhir Safi, an administrative officer of the District Administration Office (DAO), said that they have provided the certificate to Bista after his caregiver reached the DAO with a recommendation from the ward office and other necessary documents. "The acting ward chairman verified Bista's documents and therefore the DAO gave him his certificate. If the service seekers approach us with all necessary documents, we will immediately provide the certificate," said Safi.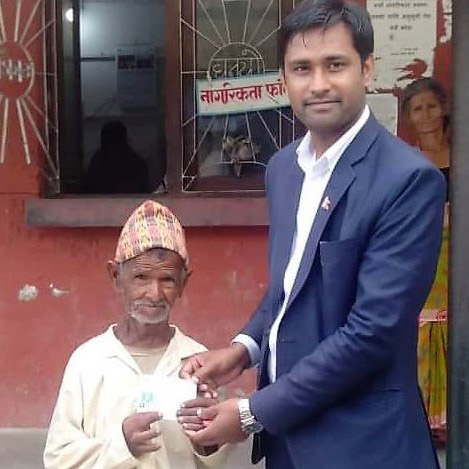 Seventy-five-year-old Mushe Ram Bista receives his citizenship certificate from an officer at the District Administration Office. Post Photo
Bista has been living with his brother, Bhim Bahadur. Though his brother had obtained his citizenship many years ago, Bista was unable to acquire the certificate. "I have been frequenting the ward office and the local administration office for a long time. Finally I have the certificate," said Bista.
According to Bhim Bahadur, he spent Rs 6,000 in the process of acquiring his brother's citizenship certificate. "We spent a lot of money while travelling to the ward office and the DAO from our village. It took us more than two weeks to receive the certificate," he said, adding that he had taken a loan for this purpose.
Senior citizens, mostly in the rural areas, still do not have citizenship certificates. Without citizenships, they are deprived of an education, job opportunities and social security allowance meant for the disabled, the elderly and single women.
---
---