Nagarik Unmukti Party decides to field chairperson Ranjita Shrestha for vice president post
A parliamentary party meeting decided to nominate Shrestha for the post, said party chief whip Gangaram Chaudhary, adding that the party will discuss its decision with alliance partners.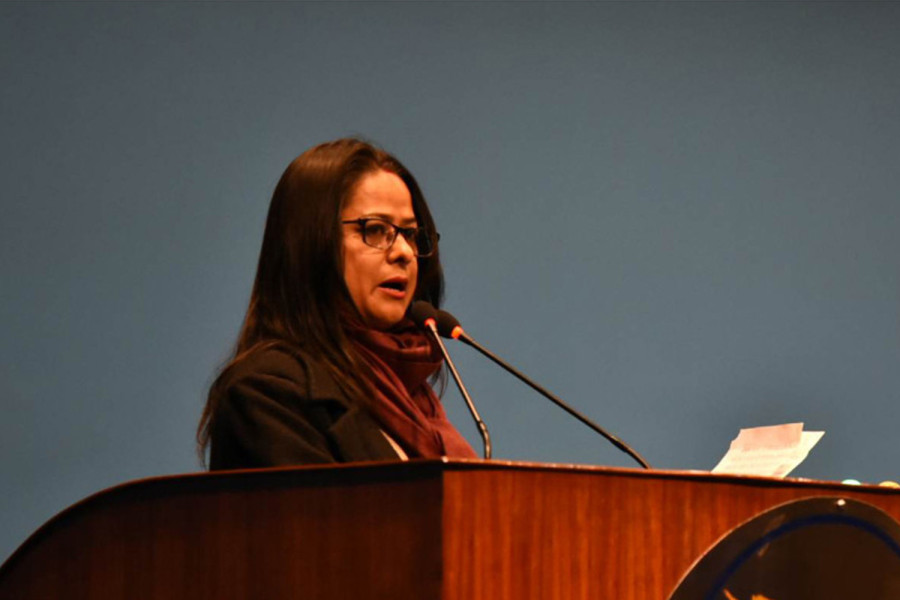 bookmark
Published at : March 10, 2023
Updated at : March 10, 2023 14:49
Nagarik Unmukti Party has decided to make party chairperson Ranjita Shrestha as its candidate for the post of vice president.

Party Chief Whip Gangaram Chaudhary informed that a meeting of the parliamentary party held at Singhadarbar on Friday morning decided to make Shrestha the vice presidential candidate.
"The meeting of the parliamentary party held this morning has decided to make the chairperson (Shrestha) the vice presidential candidate," said Chaudhary, "This is the decision of our party. Now we will discuss the matter with the alliance partners."
The Janata Samajbadi Party, one of the ruling coalition partners, on Thursday decided to field its lawmaker and parliamentary party leader Ram Sahay Prasad Yadav as its candidate for Vice President.
With the decision of the Nagarik Unmukti Party to field its chairperson as the nominee for the nation's second-highest position, the ruling alliance has a difficult task on its hand to select a vice-president candidate.
Earlier on Friday, a meeting of the parties of Maoist ideologies had suggested to field a woman from a different community as the candidate for the post.
Nepali Congress Vice President Purna Bahadur Khadka, on Friday, has said that a formal decision has not been made regarding which party will be given the post of vice president.
Meanwhile, the Election Commission, in a statement on Friday, has directed its election official to register the nomination of the Vice President candidate from either a gender or community different to the President. As the president-elect Ram Chandra Paudel is a male from the Khas-Arya hill community, the vice-presidential candidate should now be from a different gender or community.
The Election Commission has scheduled the vice-presidential election for March 17. The parties must nominate their candidates on March 11.
---