Nepali Congress to register separate constitution amendment bill in Parliament
The party has decided to revive a three-year old amendment proposal aimed at addressing some of the demands of the Madhes-based parties.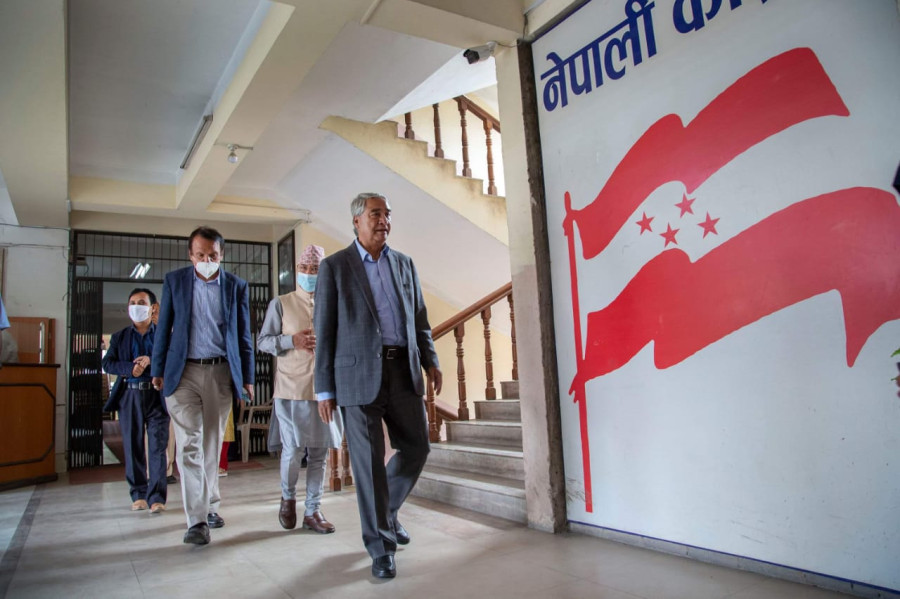 Prakash Chandra Timilsena/TKP
bookmark
Published at : May 31, 2020
Updated at : May 31, 2020 15:42
Kathmandu
In addition to supporting the government's constitutional amendment, the Nepali Congress has decided to register an amendment of its own—a three-year-old proposal registered by then prime minister Sher Bahadur Deuba.
A meeting of the party's Central Working Committee on Saturday took a decision to register the old amendment, which is related to addressing the demands of the Madhes-based parties, after several Congress leaders asked that the proposal be revived. Three years ago, the proposal, registered by party President Deuba in July 2017, had failed after opposition from the then CPN-UML led by KP Sharma Oli, who is now the prime minister.
Apart from supporting the constitution amendment proposal forwarded by the government to change the national emblem in accordance with a new political map that includes Limpiyadhura, Kalapani and Lipulekh, the meeting also decided to register a separate constitutional amendment proposal, Nepali Congress Vice President Bimalendra Nidhi told the Post.
The three-point amendment proposal aims to address the demands of the Madhes-based political parties and foster wider acceptance of the 2015 constitution.
The two Madhes-based parties—Samajbadi Party Nepal and Rastriya Janata Party Nepal—have long been demanding amendment to the constitution regarding a host of issues, including citizenship and boundary demarcation.
Last week, leaders from the two parties had met with Deuba and sought support from the Nepali Congress to include their long-standing demands into the government's amendment proposal.
Gagan Thapa, a Nepali Congress parliamentarian, said that the Nepali Congress will register a separate amendment proposal in the House once the government's amendment is resolved.
"The decision to register a separate amendment reflects the commitment of the party towards the Madhesi people," Thapa told the Post.
---
---