21st-century statecraft
From the halls of Geneva's Palais Des Nations to women like Madeleine Albright and Michelle Bachelet, recent history is replete with examples of women who have sharply led diplomatic negotiations that have helped further the national interests of their respective countries.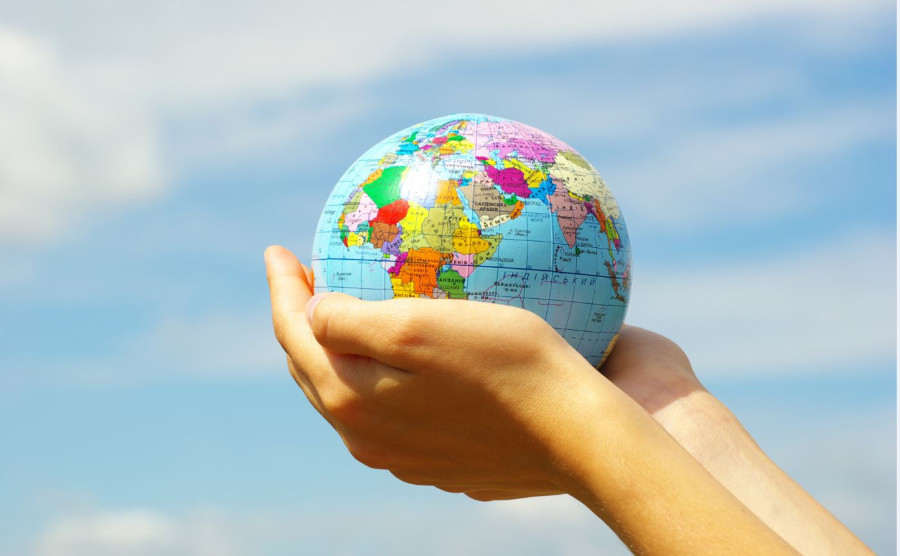 bookmark
Published at : February 18, 2019
Updated at : February 18, 2019 09:40
From the halls of Geneva's Palais Des Nations to women like Madeleine Albright and Michelle Bachelet, recent history is replete with examples of women who have sharply led diplomatic negotiations that have helped further the national interests of their respective countries. In an increasingly positive step forward, women are more determined than ever to 'break the glass ceiling'. Women's presence has improved within diplomacy, in areas such as protocol, development, human rights, regional integration, yet, in a more guarded domain of issues, such as, 'peace and security', diplomacy remains held almost exclusively by 'the old-boys club'. More often than not, it is usually the men who are entrusted with dealing on issues pertaining to strategic bilateral partnerships, peace process deals, nuclear diplomacy—all of which are traditionally considered to comprise 'hardcore' aspects of national security.
In the context of Nepal, women comprise of about 18 percent of the workforce in the field of foreign services. Until just a few decades ago, their representation was quite negligible. Yet, when we go deeper to look for women holding upper-middle level and top leadership positions, the figures plummet to well below 10 percent.
Adherence to and ratifications by the states, in international legal instruments as the universal Declaration of Human Rights (UDHR) and Convention on the Elimination of all Forms of Discrimination Against Women (CEDAW), are well reflective of the broader international community's commitments towards attaining equal participation of women in all mechanisms of a state. What's more, national efforts are being highly scrutinised both globally and locally. Perhaps, it is with this heightened aspiration of seeing the change of gender parity as a positive outcome, that we tend to persistently look for the result in the manifestation by numbers. This tendency may carry the weight of the push for further improvements, but it may, at the same time, fall short of a more holistic analysis.

Prioritise better
Thanks to a relative shift in the perspectives, the experiences and qualifications of women now factor more centrally than their gender identities in the job application process. Hence, the opening up of equal opportunities, access to education and empowerment of women and girls have recently been gaining momentum.
Countries in the scandinavian region, which have been able to attain closer gender parity in diplomacy, went through a similar course of development. They have been able to finally manifest some visible results today after tedious state-led efforts addressing women's issues—such as breaking rigid cultural values, changing paternalistic practices, introducing affirmative action, enabling supportive environments for women in the workplace, making robust improvement in socio-economic indicators on education, health, livelihood, property ownership as well as by guaranteeing political participation.
There seems to be a lack of consensus on whether all core human traits are a function of their cultural upbringing or whether some characters can naturally be attributed according to the gender. Theorists often point to the fact that how socially constructed language attributes different characteristic to different genders.
Being persuasive, constructive, assertive, analytical, knowledgeable, trustworthy, able to separate farsightedness and tactfulness, are some among many of the universally ideal qualities in a diplomat. But the kind of terminology employed in mainstream International Relations creates dichotomies like objectivity/subjectivity, culture/nature, public/private, and so on. While the former grouping is regarded as traditional masculine traits, the latter are usually associated with women. But in an institutional set-up, carrying the vision of implementing national interests, as a team or as an individual, these qualities should be at the helm to break through the traditional fabrics of defining activities based on gender identities.
It goes without saying, that our socio-cultural construct is bound to reflect and spill everywhere. We must acknowledge that stereotyping and pressures to conform go both ways for men and women alike. Societal upbringing owes to a large extent to the traditional identity shaping rigid boundaries. One example would be the continued expectations based on the relics of past values that men have to be 'assertive enough' whereas women always 'compromising enough'. Therefore, any effort for change should be cognisant of three levels: the institutional, the formal-informal sub-groups' and at the individual's, to loosen up, foresee, capitalise on strengths of the person rather than upon gender. Long-term and short-term plans bearing strategies to keep up with the winds of time would be a viable resort to bring difference within the field of diplomacy.

Accommodating Interests
Either the structural roots of history or the identity conforming behavioural manifestations, if reforms are what we seek, institutional and national achievements can be manifold if we can tap in and reap the best from both the genders. When it comes to accommodating interests, it is natural and convenient to turn to the incumbent privileged group to pay heed to the voice of the relatively disadvantaged. Nonetheless, it would be myopic not to take into account of the overall intersectional issues of segregation which Nepal, at various levels, is grappling to overcome.
More representation of women in the international affairs means they are being integrated in a world that has largely been androcentric. Rethinking diplomacy requires unpacking much that international relations takes for granted, including the viewpoints on women. Therefore, at this point, the process of change needs attention. Increased efforts to empower, embolden and capitalise on women's strengths would be indispensable steps. As goes with reforms for everything else in the longer run, all-round machineries of national, societal, institutional and individual's efforts will prove imperative to bolster women's positions in diplomacy. Sustaining efforts for such a priority, can only substantiate over the passage of time leading ti greater participation and leadership of women in diplomacy.

Singh is the second secretary at the Permanent Mission of Nepal to the UN and Other International Organizations in Geneva. The views and opinions expressed in this article are those of the author.
---
---