Missed manners
It was nearly 20 years ago and I was at the Hotel Yak and Yeti in Kathmandu, attending a conference of the kind periodically held in such locations. As so often happens, during the Q&A session, a young woman raised herself portentously to pose the challenge why the programme was being held in a five-star venue, whether money could not be saved by hosting it somewhere else, and so on.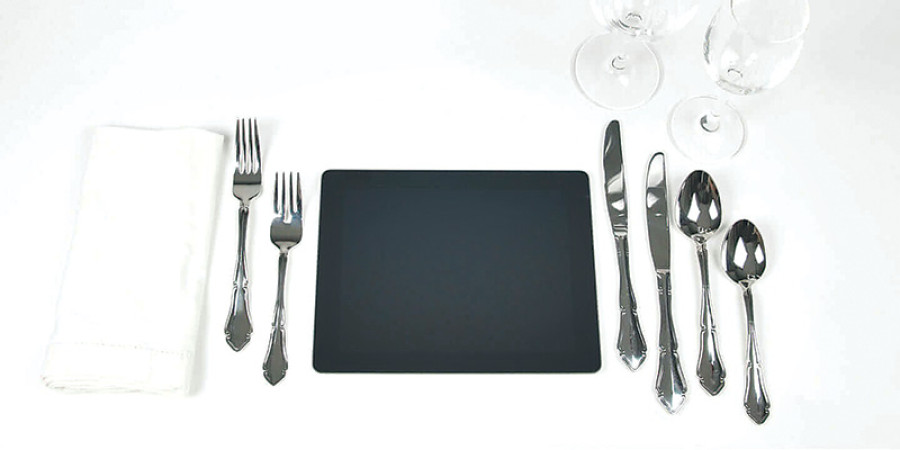 bookmark
Published at : May 3, 2018
Updated at : May 3, 2018 09:08
It was nearly 20 years ago and I was at the Hotel Yak and Yeti in Kathmandu, attending a conference of the kind periodically held in such locations. As so often happens, during the Q&A session, a young woman raised herself portentously to pose the challenge why the programme was being held in a five-star venue, whether money could not be saved by hosting it somewhere else, and so on.
Chairing the session was the doyen of Nepali journalism, Bharat Dutta Koirala, who replied in his inimitable style with words he had clearly used many times. The gist of his response was as follows: i) hotels are comfortable and have the facilities required for sessions that often last days, factors that are certainly conducive to a meaningful exchange of ideas; and ii) it is only a matter of time before most of those present would also be taking part in similar dos in-country and abroad, and participation in such events provides first-hand experience of how things work the world over while also exposing them to established decorum of such events.
Officers, not gentlemen
The past few years has seen the gripe against 'NGO programmes' on the rise, and it is a sentiment that is being echoed with renewed and almost competitive vigour by the various governments incoming at all three levels. One recognises this as part of the growing trend to delegitimise civil society by political actors in many parts of the world, including significantly in both our neighbours. Since Nepal can hardly be the exception, especially when the current government shares the streak that views any civic action it does not favour through the 'with-us-or-against-us' prism, such attitudes are only to be expected.
Yet, when I read about the antagonism towards the non-government sector, I often remember Koirala's words. The first point he made is probably true only for those genuinely interested in the proceedings since such gatherings often manage to corral people whose sole purpose seems to be anything other than following the deliberations of the meetings. Koirala's second observation has a lot of merit to it though, and one can be pretty certain that experience with five-star conferencing would have had an instructional impact on many Nepalis on how they comport themselves in such settings.
Unfortunately, though, there is a lot to learn, and attending a few meetings is surely not enough to imbibe in its entirety standards of social etiquette defined by the West. It goes without saying that every society has its own set of etiquettes, and there can be no comparison between one kind and the next. The fact of the matter, however, is that formal occasions whether in Nepal or outside are defined by modes of deportment that are definitely western in origin. And, whether we like it or not, we have no choice but learn the rules of the game or continue to engage in behaviour that would be seen as unseemly but also quite vulgar at times.
Perhaps recognising this lacuna, a couple of years ago the-then Ministry of Law and Justice announced it had begun providing training to its staff in a number of areas. One such area was table manners. Said a ministry official: 'Unfortunately many of our colleagues do not even know how to hold spoon properly while eating. They have disgraced us by eating in [an] uncouth manner at different functions.'
Since there appears to have been no follow-up reporting on the matter, we do not know what the result of this initiative has been but there is no doubt that government officials across the board could make do with instruction of that kind. Not being colonised has its drawbacks, and this is certainly one of them. In contrast, for instance, the training for the Indian Administrative Service (IAS) apparently does not include anything on social etiquette for it is assumed that everyone who enters the service would be well versed on such matters, having learnt it as part of the socio-cultural milieu they grew up in.
That obviously is not always the case. As UC Chauhan writes in Bureaucracy: Growth and Development: 'Gentlemanly behaviour and manners were insisted upon at the [IAS training] Academy. Indian recruits unfamiliar with the correct form speedily began to acquire it. Gentlemanly norms relating to social calls, formal invitations, table manners, dress, civic manners, and ceremonial functions were actually printed privately for probationers...' Thus, aspirant civil servants from a different background soon learnt that 'Gentleman officers will rise when they are introduced' and 'Forks are used for sweet dishes where these are solid'.
In fact, the emphasis on creating gentleman-officers seems to have been so pervasive that one of the IAS graduates from the 1960s described the training as '...all dinner-jackets, horse-riding, social niceties', and 'totally useless' in preparing them for work in places like Bihar, but that's a different story. For a book published in 1997 it is remarkably silent on 'ladylike behaviour and manners'; the reader gets the general point though.
One sure wishes that the experiment with our bureaucrats from the law ministry has been a success and that other government departments would play copycat. In fact, as one of the most prominent of our country's representatives here and abroad, our politicians could certainly do with a crash course on these matters as well.
Style and etiquette
An additional area that both our politicians and bureaucrats could be helped with is in wardrobe management. The first order of business would be to impress upon them that sneakers and baseball hats are a no-no during formal events. Thereafter, the focus can shift to their choice of suits and ties, both for everyday wear and ceremonial occasions. Of the current lot of ministers, some have a taste for suit colours favoured by small-time bookies in films from the 1970s. No one seems to have bothered to tell them that as minister they would project gravitas if attired in dark colours. About their ties, they seem to be competing on who can don the louder one. One wonders why it never seems to dawn on them that there might be something called a dress code and that is the reason why no interlocutor from other countries shows up dressed as colourfully as themselves even though it is in the same tie and two-piece suit as themselves.
Most urgently though our leaders need to learn that it is simple good manners to take off your dark glasses when talking to people. The trend of wearing shades in public, indoors or outdoors, appears to have been started in Nepal by King Mahendra. He had the handicap of being cockeyed, and it was natural that he would prefer to hide behind opaque glasses. But, following what was assumed to be the royal style, it gradually became de rigueur for others in the royal family and thereafter by the commoners who took their place to sport sunglasses anytime they got the chance. Hence, on more than one occasion we have been treated to the embarrassing spectacle of foreign dignitaries having to stare into the dark lenses of their Nepali hosts who never pause to ask why it is that all their visitors prefer the naked eye even under the harshest sun. A classic case of all style and no etiquette.
---
---