Relocating radio
It could still be the most cost-effective and accessible instrument of communication in the mountains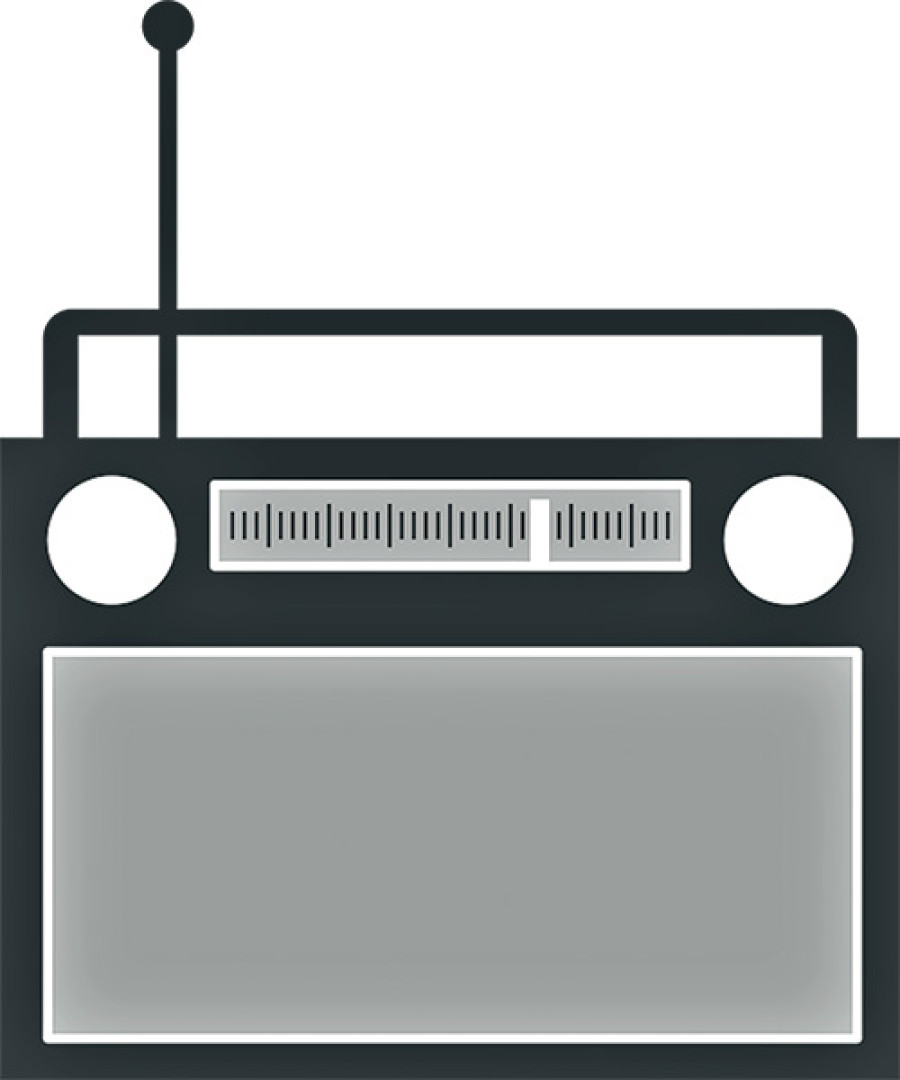 bookmark
Published at : April 12, 2017
Updated at : April 12, 2017 08:23
Radio is a time-tested instrument of communication. From housewives and forest guards to trekkers and farmers, all were hooked on the radio. Before televisions arrived in the mid 1980s, every household in the hills switched on the radio in the morning and kept it on until bedtime. Radio was an all-purpose instrument, delivering news, knowledge, entertainment, sports commentary, and information about great events and personalities. Radio stations opened with an invigorating signature tune and served as a time keeper that started with the morning news at 8 o'clock and ended with a spotlight programme at 9:15 in the evening.
Reliving history
In the popular 'Oral History' programme at Sikkim University, an old man recollected how people in Gangtok thronged around his Murphy radio to listen to the chilling news of the advance of the Chinese troops on the north-eastern borders of India during the 1962 war. Another participant recalled how rescue operations were coordinated through radio during the devastating landslides and flash flood of 1950 and 1968. And no one could have captured the surrendering of the Pakistani forces in the Bangladesh Liberation war and the vivid ceremonial descriptions of General Arora from India and General Niazi from Pakistan as well as All India Radio did.
These are all prized memories that we are fond of narrating time and again. On every Indian independence day, Aakashvani nostalgically broadcasts Pandit Nehru's famous "tryst with destiny" speech of 1947.
Amidst the cacophony of competitive news broadcasting, many believe that the best news is still delivered by radio channels. Our generation still remains mesmerised by prolific news readers like Latika Ratnam, Ramanush Prasad Singh, Devki Nandan Pande, Darshan Thakur, PK Sinha and Churamani Upaddhya in All India Radio, and Rituraj Gurung in Radio Nepal. The local Kurseong Radio had its own familiar radio broadcast team with the captivating Yuva Vani programme.
In the mid-1980s, I was exposed to the technicalities of the news world and radio through my experience in translating and reading news in the Nepali language at the External Services Division of All India Radio in Delhi. As a young student, it was bewildering to watch professionals running around the in-house AIR news centre in Parliament Street for scoops and latest dispatches by PTI, AFP, UNI and others. More than 20 vernacular and foreign language units meticulously translated and broadcast news with scientific precision.
Sports and radio were synonymous. The running commentaries in hockey, cricket and football by Melvil de Mellow, Surajit Sengupta and Jasdev Singh generated a critical mass of vernacular commentators in the regional radio
stations across India and in the neighbourhood. In the 1975 Hockey World Cup in Kuala Lumpur when India lifted the World Cup, it was Jasdev Singh who said "Aur ek gol, bahut hi shandar goal" (One more goal; an absolutely fascinating goal). Who can forget those striking advertisements broadcast by Radio Nepal like "Jauna sarara, kankai basaima" (about a bus service to Kathmandu); "Santanale dadakada dhakun nabhana" (about family planning); "Talala talkane, jhalalala jhalkane, steele bhara, dara ra kara, kinna naparne barambar" (about steel utensils).
Amidst the transforming communication revolution created by mobile phones, internet connections and televisions, the radio would be a laggard as a stand-alone project. However, if the radio is integrated into the internet and mobile technologies, it could still be the most cost effective and accessible instrument of community-based communication in the mountains. In order to keep up with technological changes, radio is evolving in the form of FM and community radios. Following the major earthquake in Sikkim in September 2011, all modes of communications failed—they stopped working when they were needed the most. The only communication channel that was effective in the first few hours following the devastating shocks was the radio.
Therefore, radio as an easily accessible, affordable and acceptable instrument must be recognised as a substantive technological and innovative instrument of learning, and knowledge generation and dissemination. Vanishing communities and nature based traditional yet unrecorded wisdom and practices are a huge loss for the mountain areas. Amidst the travesties of globalisation and surreptitious grabbing of intellectual property rights, university-based class rooms and labs now have to be reconnected to the communities.
Challenges galore
There are formidable challenges in bringing back the centrality of radio to the communities in the mountain areas. First, how do we make people realise once again the attraction of radio communication? Relating the community radio to what is pertinent in day-to-day lives like issues such as health and disease guidance, climate change and impact, discussion on agriculture and marketing, animal health, youth employment and career opportunities could be one set of attractions. Natural calamities, concerns about hydro power projects amidst energy insecurity, family violence, employment opportunities abroad and other social issues could be other ventures.
For instance, can one integrate cell phones to community radio programmes so that a Nepali migrant from Dadeldhura working in the periphery of the Fuji mountain lake in Japan can access and enjoy radio programmes like 'Cheliko Awaj' (Voice of Women) and 'Hamro Adhikar' (Our Rights)?
Second, how does one thwart the invasive communications from outside the borders? These radio and TV programmes have definite propaganda slants. How can such programmes be bested by innovative community radio programmes?
Third, how can talented youths from the hill and mountain regions be engaged in community radio projects? They are easily adaptable, fast learners who could do wonders if given the right opportunities. Could radios be used to generate entrepreneurial spirits and technical skills among the youth?
Fourth, could community radio programmes be used to tackle larger issues of non-traditional security threats? As much as 98 percent of India's north-east region is bordered by other countries, whereas only 2 percent of the regions' border is connected with the rest of India. The people in the borderlands face several threats from across the border; these threats are different from the orthodox variety of military security threats, and are more serious as well. They vary from illegal migration, cross border environmental injuries including flooding and biodiversity piracy, smuggling of narcotics and psychotropic substances, terrorism and insurgency, human trafficking and knowledge piracy. How can all these threats be explained in the simplest language through community radios, thus disseminating information in a comprehensive manner? This sensitisation will ensure both human and national security; it prepares communities to work against such vulnerabilities.
Fifth, can one use the community radio to bring about the devolution of authority, social upliftment, empowerment of women and new political acculturation? In the hill and mountain areas, discrimination against girls and women is against social norms. This is indicated by a highly appreciable sex ratio, absence of female foeticides, better literacy rates among women, absence of dowry-related deaths and other social crimes, and the number of women-led households. However, serious issues of family violence, early marriage through a socially accepted system of bhagaune pratha (elopement), deprivation of women from the decision making process and non-representation of women in key social and political platforms prevail widely.
And finally, since community radio broadcasts are primarily in the local dialect and language, could the radio serve as a means to conserve and promote traditional yet undocumented knowledge in areas like food, culture, medicines, environment, history, economic activities, politics, societal practices and natural resources?
Lama, founding Vice-Chancellor of Central University of Sikkim, is presently a high end expert at the Institute of South Asian Studies, Sichuan University, China
---
---